Homemade Family Name Ornaments | Welcome to the Fourth Annual Handmade Ornament Series. This week a line up of fabulous friends will be stopping in each day to share some creative Homemade Christmas Ornament ideas.
Please welcome our next guest, Jaime from That's My Letter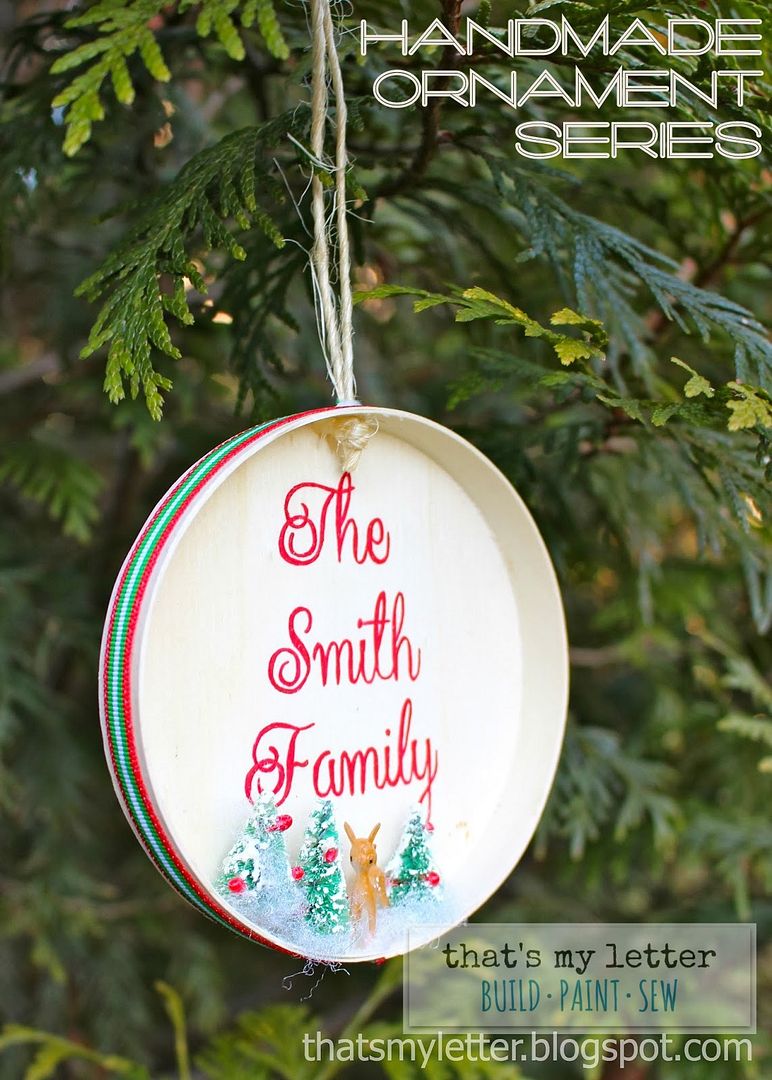 Hello readers, Jaime from That's My Letter here to share a DIY family ornament.
 I used a wood cheese box top and some vintage looking trees and reindeer
to create these handmade ornaments.
The edge of the wood top creates the perfect ledge for the holiday decorations:

The lettering is handpainted using a stencil method that anyone can do with nearly any font.

Add ribbon around the exterior edge to finish the ornament:

It's a one of a kind original handmade ornament that any family would be happy to hang on their tree.
Supplies:
– wood cheese box top (4″ diameter)
– computer & printer
– ballpoint pen
– acrylic craft paint (red)
– fine paint brush
– hot glue gun
– small trees & reindeer
– 3/8″ grosgrain ribbon or baby ric rac
– drill
– sisal rope
Step 1: Using Microsoft Word print the family names to fit the wood top.
I used Centeria Script font at 65 point.
Step 2: Cut the words and center on wood top.  Using a ballpoint pen trace the lettering with heavy pressure.
Step 2 results: The pressure of the ballpoint pen creates an indent in the wood.
Step 3: Using a fine paint brush and acrylic paint, carefully and slowly paint on the indent.
Step 4: Hot glue the trees and reindeer inside the edge lip.
Step 5: Hot glue the ribbon around the exterior lip, start at the bottom.
Step 6: Drill a small hole at the center top, through the ribbon.
Step 7: Insert sisal rope through the hole.  Tie a knot on the interior and apply a small dot of hot glue to keep the knot in place flush with the wood.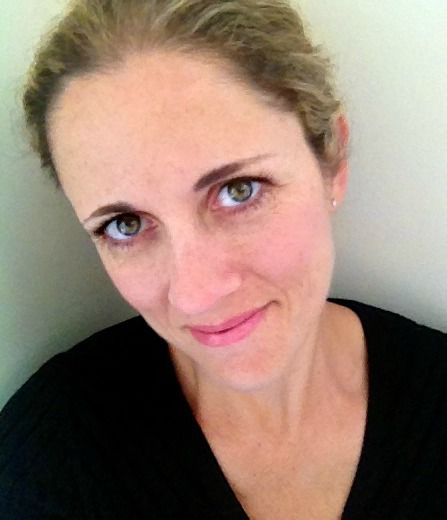 Jaime writes a DIY project focused blog with emphasis on building, painting and sewing. Her goal with each project is to work smart, efficient and economical.  She loves a good challenge whether it be designing a build to fit the space, solving a logistical problem, constructing a craft using unconventional supplies or just a simple makeover with paint. And she firmly believes you can do it too which is why she writes a majority of her posts as tutorials in an effort to share her experience with readers.
For more inspiring projects and crafts, visit That's My Letter
You can also catch up with Jaime on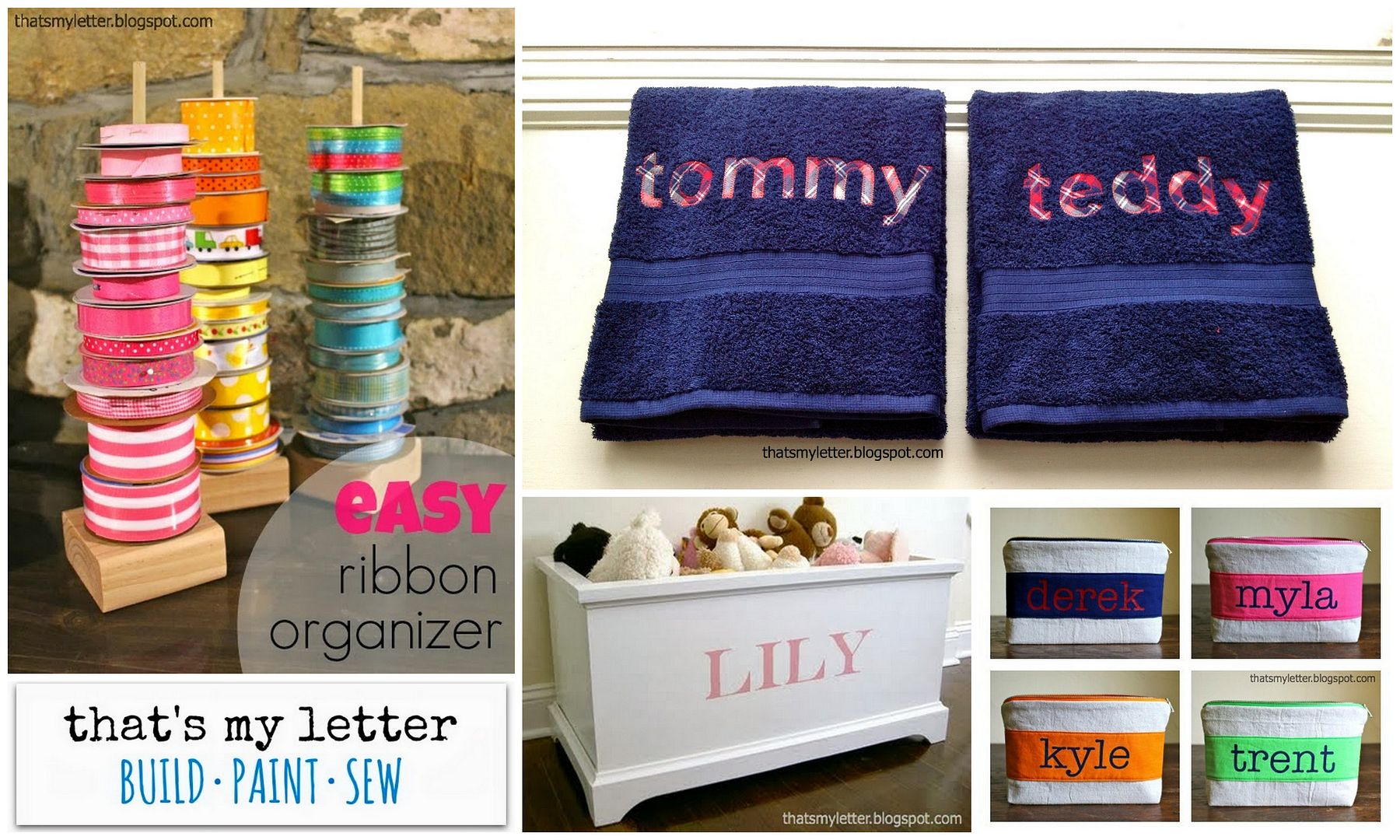 DIY Ribbon Organizer | DIY Personalized Bath Towels | DIY Toy Box Builds | DIY Rugby Stripe Zipper Pouch