Homemade Paper Ball Ornaments | Welcome to the Fourth Annual Handmade Ornament Series. This week a line up of fabulous friends will be stopping in each day to share some creative Homemade Christmas Ornament ideas.
Please welcome Anu from Nalle's House here to begin today's round of ornaments.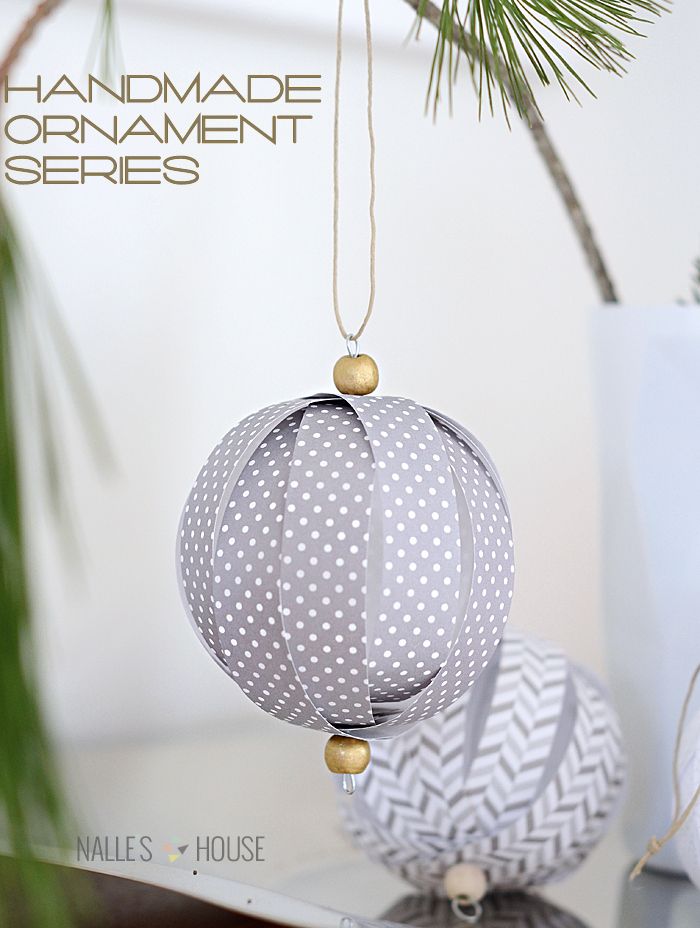 Our family's background is Finnish and every year I like to incorporate Scandinavian Christmas decor and traditions in hopes that my boys will learn about their heritage.  This year we have decorated our house in a Nordic Christmas style.  The colour scheme is white, grey and black with touches of gold and natural greenery.   Our Christmas tree will have some simple, yet modern handmade ornaments including these paper ball ornaments I'm sharing here today.
These little ornaments are still awaiting their tree.  We seem to have adapted the Finnish custom of getting our tree much closer to Christmas.  Traditionally, Finns would go and cut down their Christmas tree on Christmas Eve.  I do love them displayed on a tray this way in our living room in the meantime. 🙂
Here's how I made my ornaments:
Paper Ball Ornaments
1.  Materials (for one ornament):  six  (3/4″ x 10-1/2″) strips of paper or card stock, approximately 6″ of wire  (will be trimmed), two wood beads and twine/ribbon.
2.  Start by twisting one end of the wire to make a loop and then thread one of the beads on.
3.  Make small holes at either end and middle of each strip of paper (I used a piece of wire to poke my holes).  Thread all the strips of paper through the middle hole onto the wire leaving the bead underneath.  Make sure to fan your strips evenly  (this will help you in the next steps).  I put a dab of hot glue at the top of my stack of paper strips to keep them down.
4.  Take the ends of the strip of paper that is at the bottom (i.e., closest to the bead) and thread both through the wire using the holes you made in step 3.  Use glue to secure your ring together.
5. – 7.  Repeat step 4. with each subsequent strip of paper working from the strips on the bottom in.  The idea is to bring the strips of paper that our on the outer at the bottom of the sphere to the inner.
8.  Once you have made your last ring, thread on the last bead and twist another loop on the end and trim off any excess wire.  Use twine or ribbon to hang your ornament.
I'm so happy with how these ornaments turned out and I can't wait to get them on our tree.
Thanks so much for having me here today!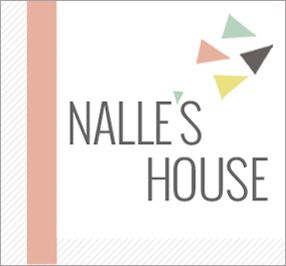 Anu is a wife, mom to two boys + Nalle, her Golden Retriever as well as a professional.  Her background is Finnish and she has a love for all things Scandinavian.  She loves to DIY, design and craft as well as share ideas for designing with children in mind.  Nalle's House is where she shares her design and DIY projects as well as tidbits of everyday life.
For more inspiring projects and crafts, visit Nalle's House
You can also catch up with Anu on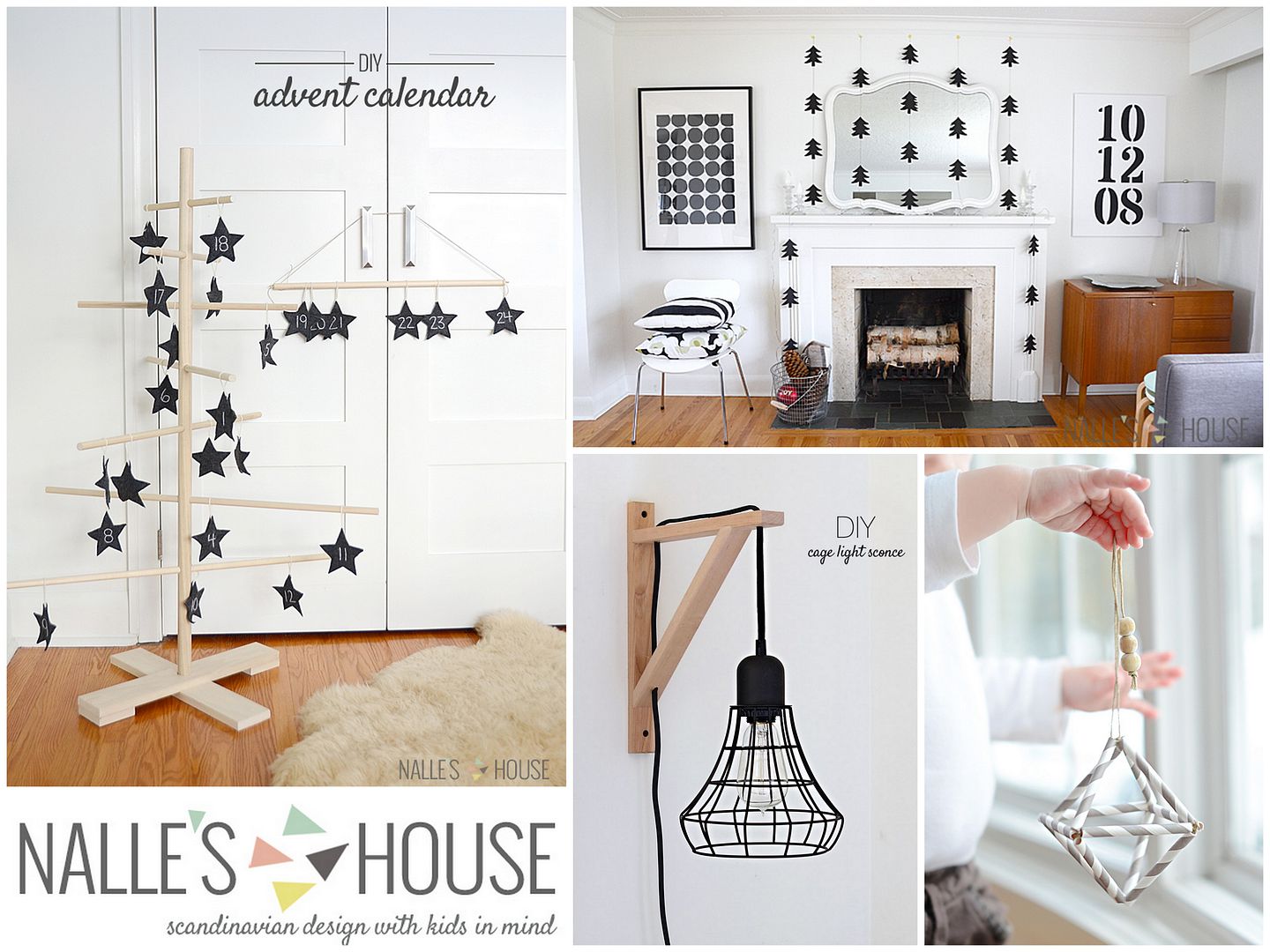 Felt Star Advent Calendar & Danish Wood Dowel Tree | Modern Paper Tree Garlands | DIY Cage Light Sconces
Himmeli Christmas Ornaments