Homemade Paper Holly Ball Ornaments | Welcome to the Fourth Annual Handmade Ornament Series. This week a line up of fabulous friends will be stopping in each day to share some creative Homemade Christmas Ornament ideas.
Please welcome guest number seventeen, Brandi from Don't Disturb This Groove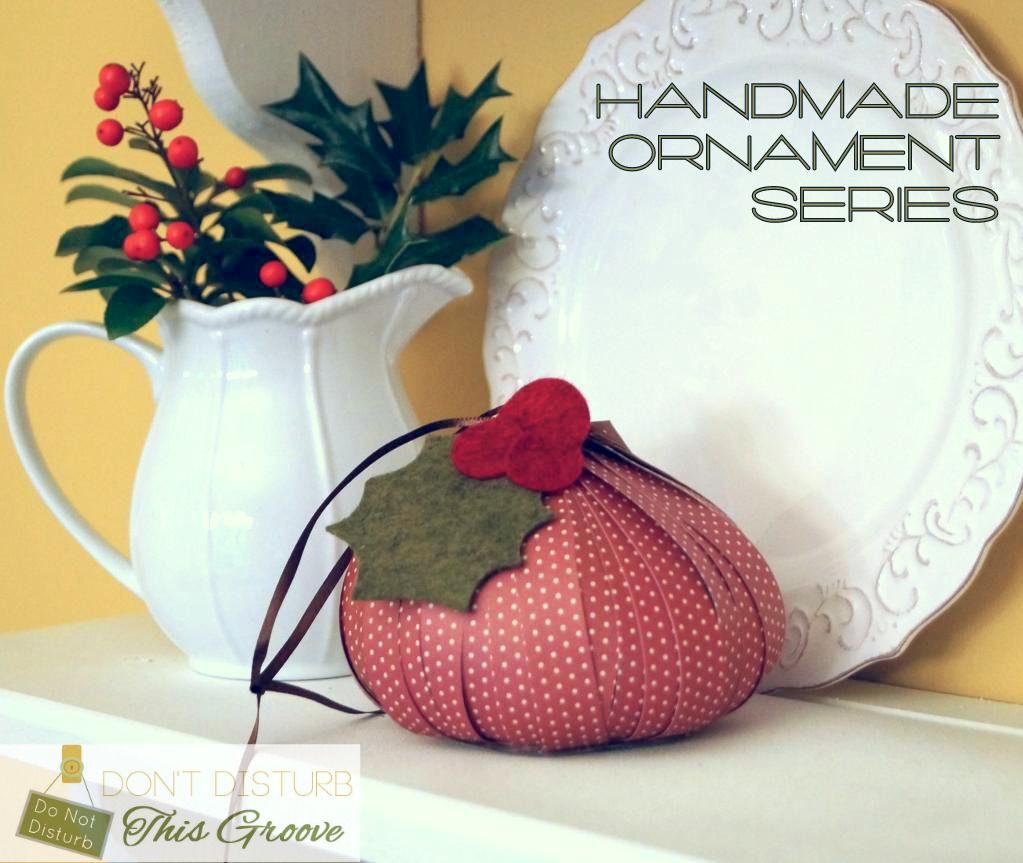 I'm not sure whether I was in grade school or Girl Scouts, but I definitely remember making handmade ornaments as a child.  I was so proud of myself and couldn't wait to give them to my mom so she could hang them on our tree.
Now that I'm a mother I cherish handmade ornaments from my kids. Thanks to Stephanie Lynn, I'm excited to share with you a simple paper ornament I made with my children!

The ornament we made was inspired from this post by Camille Styles.  We started by gathering all of our supplies which we had on hand.
-ruler
-hole punch
-round object for tracing
-scrapbook paper
-pencil
-scissors
-hot glue gun
-ribbon
Begin by deciding how large you would like your ornament to be, then trace and cut out 2 circles and set aside.
Next you will need to cut out your paper strips.  I decided to make our ornament fuller than my inspiration picture, so we ended up using about 40 strips of paper.
Before cutting, punch a hole in the center of each strip marked by the lines of your ruler.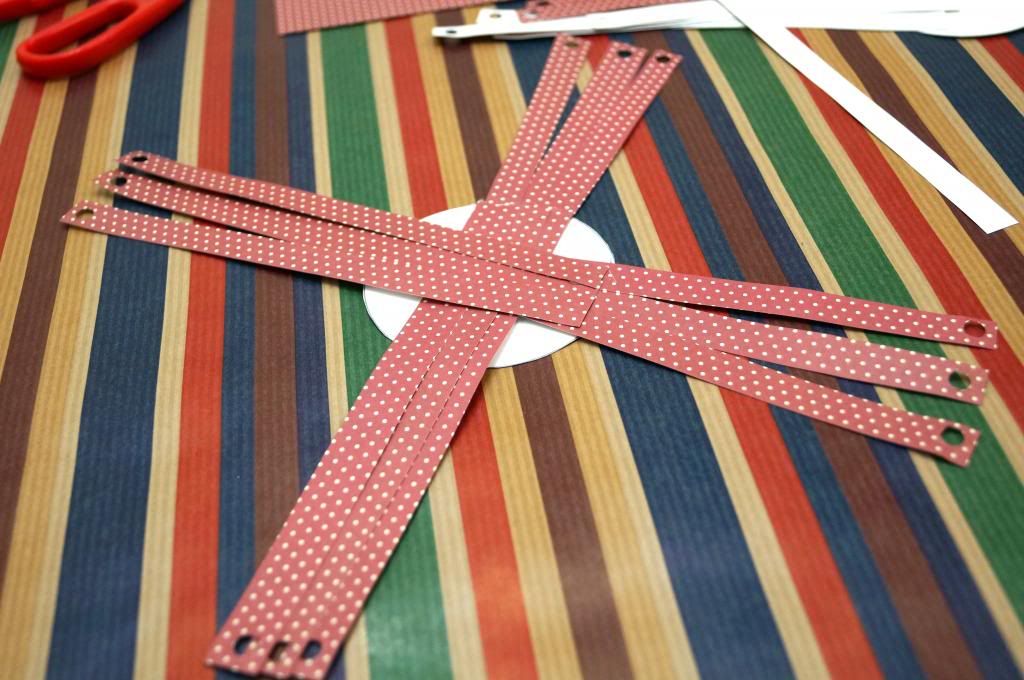 After each paper strip has been cut begin placing them around one of circles you cut in the beginning step; with the hole-punched edge facing out.  Make sure each strip is placed even in length and each strip slightly overlaps the strip before it.
I began hot gluing the paper strips around the circle, making sure to get them straight across from each other as best as possible.  This tip will allow your ornament to tie closed with ease.
Place the second, circle cut out on top of the center of the ornament.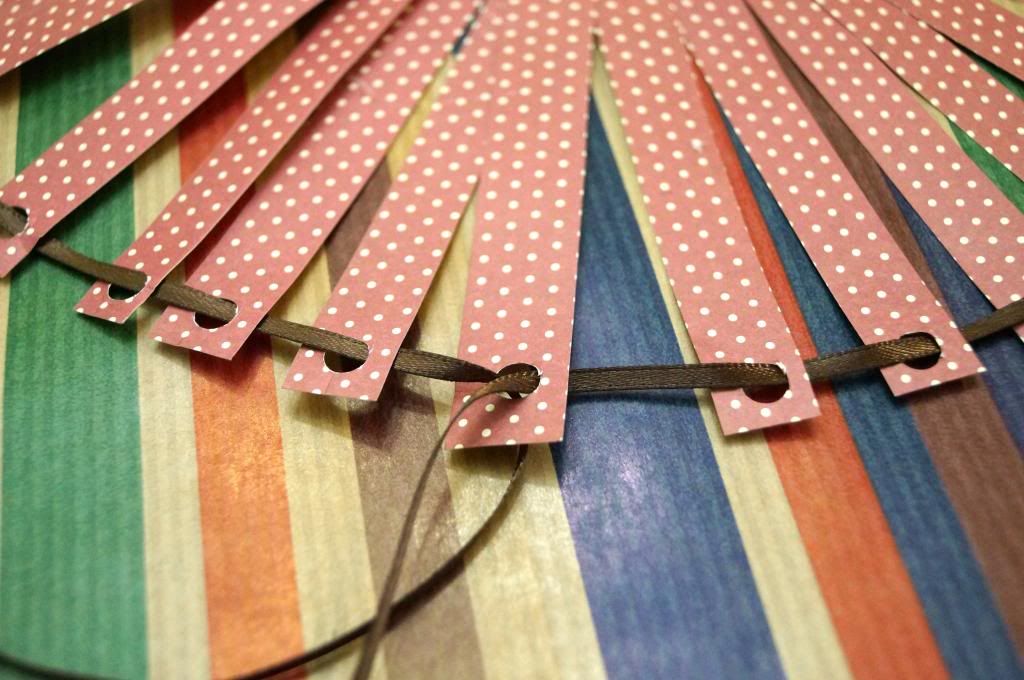 String ribbon through the holes of each strip…
and gently pull closed and tie a knot.
To keep the holiday theme going added felt holly and berries.
Instead of hanging our ornament on the tree, we decided to make a special place for it on our shelf.
I hope you enjoyed it!  Thanks so much Stephanie Lynn for inviting me to join in on all the fun!  Such an honor to be here.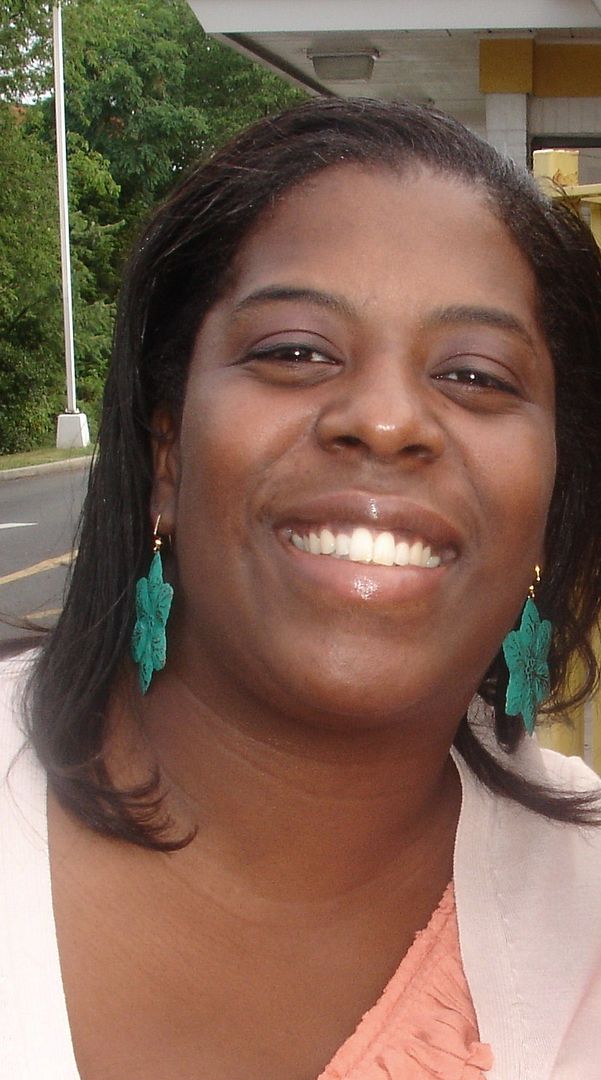 I'm Brandi… Wife, Mother of 2, Blogger behind Don't Disturb This Groove. I love to create pretty things and decorate my home on a budget. I can often be found in my kitchen trying a delicious new recipe.
For more inspiring projects and crafts, visit Don't Disturb This Groove
You can also catch up with Brandi on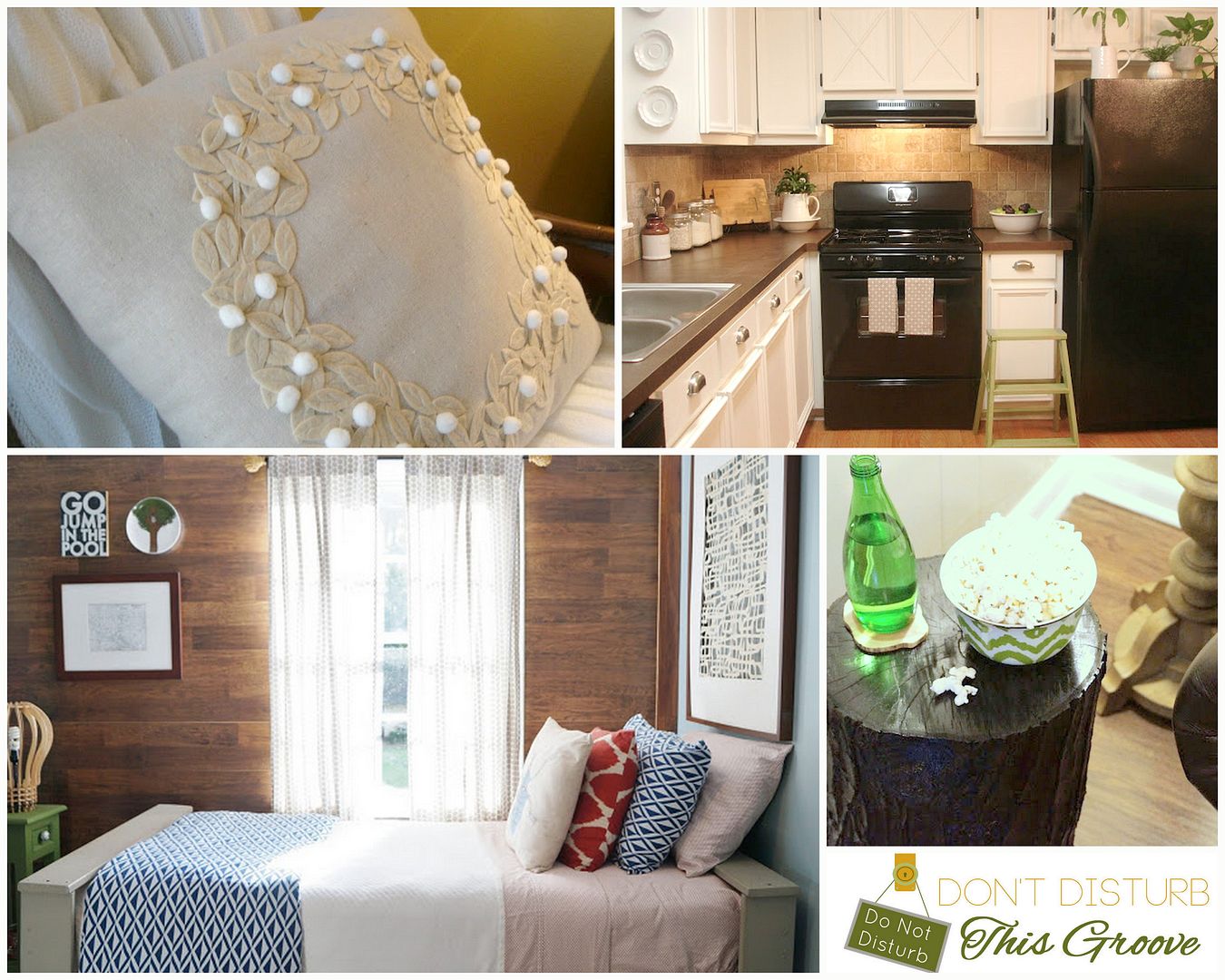 Pottery Barn Inspired Pillow | Kitchen Cabinets Updated With Moulding | Tween Boy Room Makeover | Tree Stump Table