Homemade Salt Dough Ornaments | Welcome to the Fourth Annual Handmade Ornament Series. This week a line up of fabulous friends will be stopping in each day to share some creative Homemade Christmas Ornament ideas.
Please welcome our next guest Val from Home Made Modern
Hi there! I'm so happy for the opportunity to share this holiday craft with you guys today. We recently made some salt dough ornaments in the shape of houses, and I love the way they turned out. This was a special activity because the kids helped me with so much of it, and because we got to attach a memory to a few more ornaments on our tree. When we hang these up each year, I know I'll remember the girls frozen in time at the ages of 6 and 4. One with two teeth missing, and one with her bangs hanging in her eyes.
Anyway, we made these into houses because I liked their simple shape, and because I thought they'd make great gifts for our neighbors. Plus, I love the carol, "Home for the Holidays." You could make any shape you want, of course, and tie them onto packages as a little something extra.
Salt Dough Ornaments
Tools & Materials
bowl
large spoon
measuring cup
rolling pin
flour
salt
parchment paper
cookie cutter (ones with straighter sides are easier to coat in glitter)
drinking straw
baking sheet
thin spatula
spray paint
newspaper
Mod Podge
foam brush
superfine glitter
paper plate
elastic cord
cardstock
printer
hole punch
scissors
Steps
Line a baking sheet with parchment paper and set aside.
In a large bowl, combine 1 c. flour with 1 c. salt.
Gradually add water until a dough begins to form and it becomes UN-sticky. When you touch it, there should be little to no residue left on your fingers.
Turn the dough out onto a well-floured surface and knead it a little to combine it even more.
Roll the dough out with a floured rolling pin, to about 1/4″ thickness.
Cut shapes out of the dough using cookie cutters of your choice.
Place the shapes on the parchment-lined baking sheet. You may need to use a thin spatula to help lift the shapes carefully off of the prep surface and onto the baking sheets. This should help them keep their shape.
Using a straw, poke holes near the top (but not too close!) of each shape. (To get the little piece of dough out of the straw, just blow through it. My 4-year-old came up with that trick.)
Bake the ornaments in a 200 degree oven for several hours. The goal is to dry them out, not to brown them.
When the ornaments are completely dried out and cool (I let mine sit out overnight after baking them), transfer them upside down to some newspaper and spray them with the color of your choice. I think white is classic. When the back side is dry, flip 'em over and spray the fronts.
Pour a liberal amount of glitter onto a paper plate.
When the ornaments are dry, apply Mod Podge to the entire outer edge of each one (one at a time, of course) and then roll the edges in the glitter. For hard to reach corners or curves, you may need to sprinkle the glitter on directly from its container. That's OK. Just sprinkle it over your paper plate so you can pour any excess back into the container when you're finished.
Print out sayings onto cardstock and cut them into small strips.
Punch holes in each little tag.
String a length of elastic cord through the ornament and the tag, then tie in a knot to hang from your tree or tie onto a package.
I hope you enjoy making these as much as we did! Happy Holidays!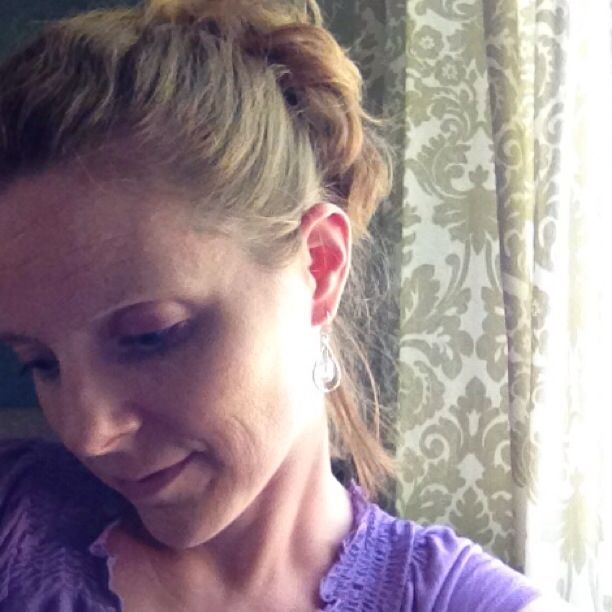 Home Made Modern is a labor of love for Val, who is a stay-at-home-mom to 2 girls, a former librarian, writer, Buckeye fan, and DIY addict. When she's not spray painting or baking something, Val can be found reading or obsessively pinning things in an effort to avoid cleaning the bathrooms.
For more inspiring projects and crafts, visit Home Made Modern
You can also catch up with Val on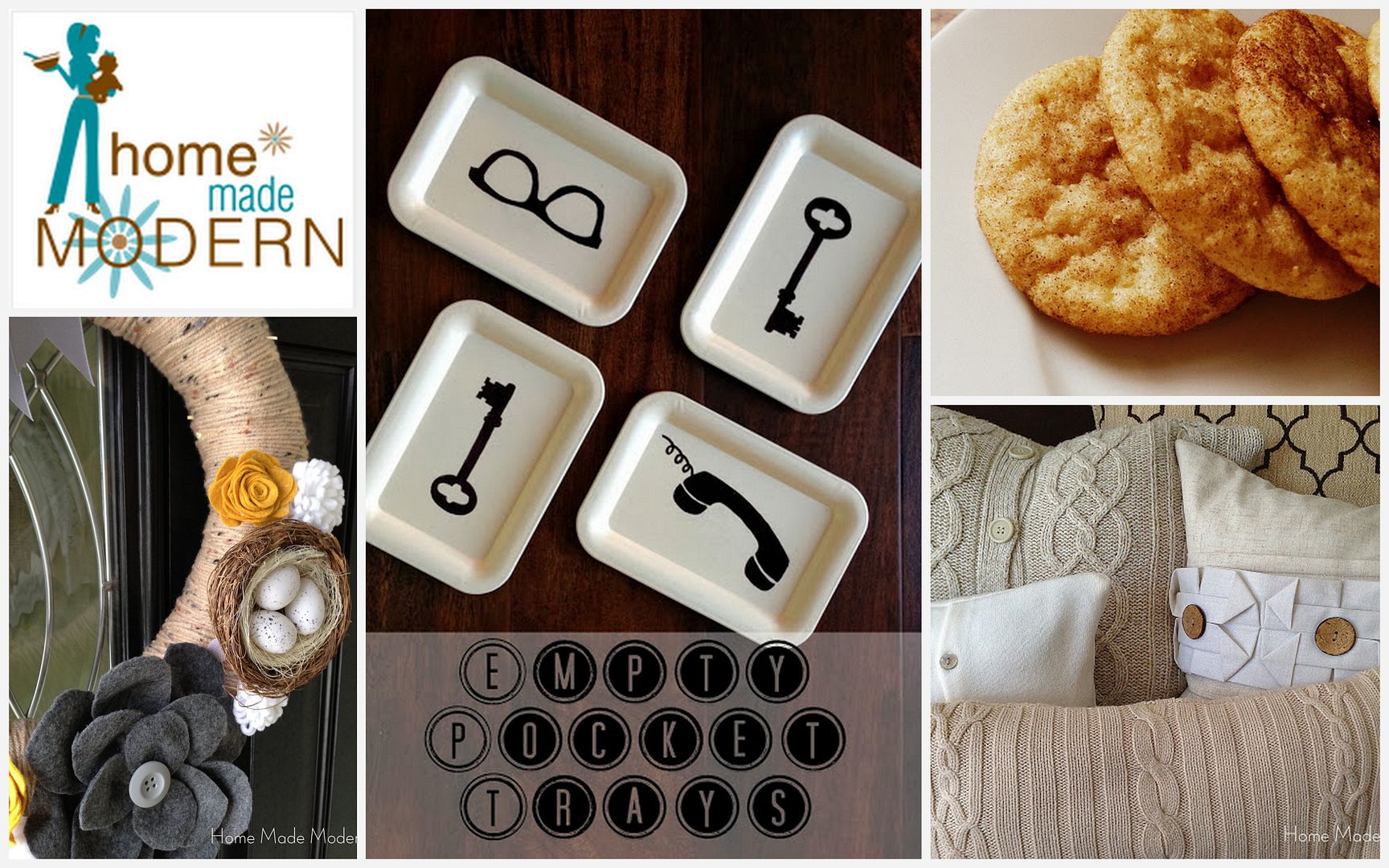 Velcro-Embellished Wreath | Cozy Sweater Pillows | Painted Trays for Emptying Your Pockets | Classic Snickerdoodles