This post brought to you by LEGO. All opinions are 100% mine.
LEGO Minifigure Family Ornaments | We have a few LEGO fanatics in our family. And if you know anything about LEGO fans you'll understand just how thrilled I was to find the free LEGO Minifigure Family site. This holiday season, LEGO has created an online experience which enables anyone to create a custom LEGO Minifigure holiday card.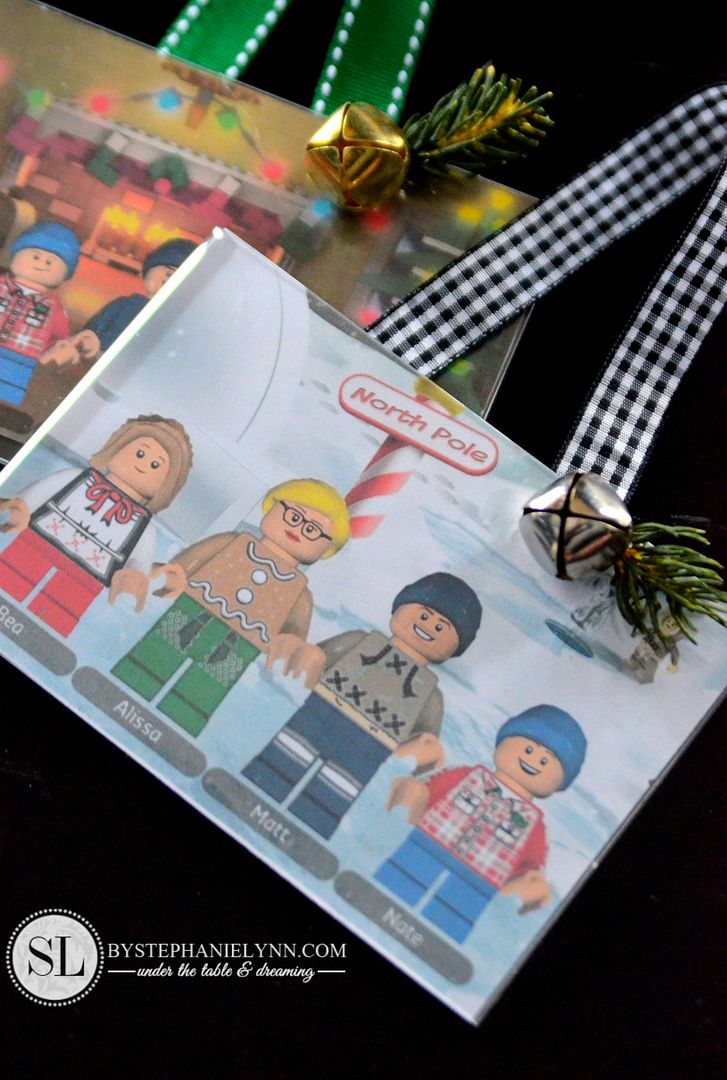 The site gives you the option to download the finished graphic – which I thought would make perfect personalized ornaments for our LEGO fans – that would even double as gift tags.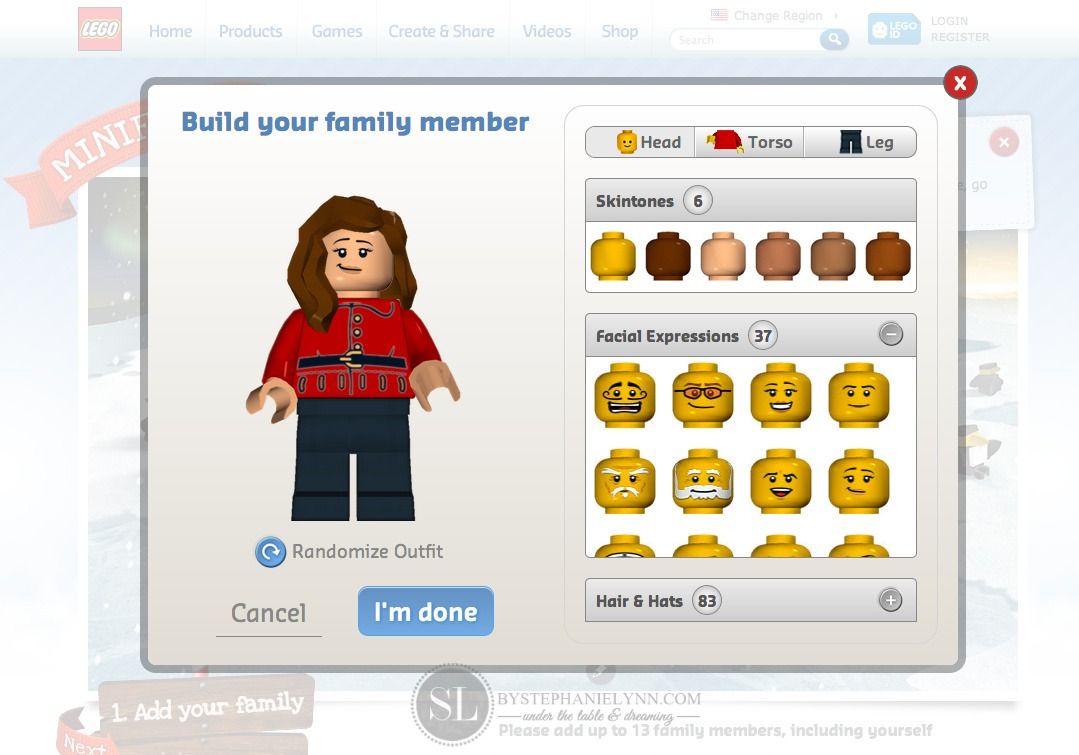 The free LEGO site is super easy to use and you are not required to even register either. It allows you add and customized up to thirteen minifigures to your design – which I have to say I had a little too much fun doing! You can choose facial expressions, hair color, outfits,
and even different scenes for the backgrounds.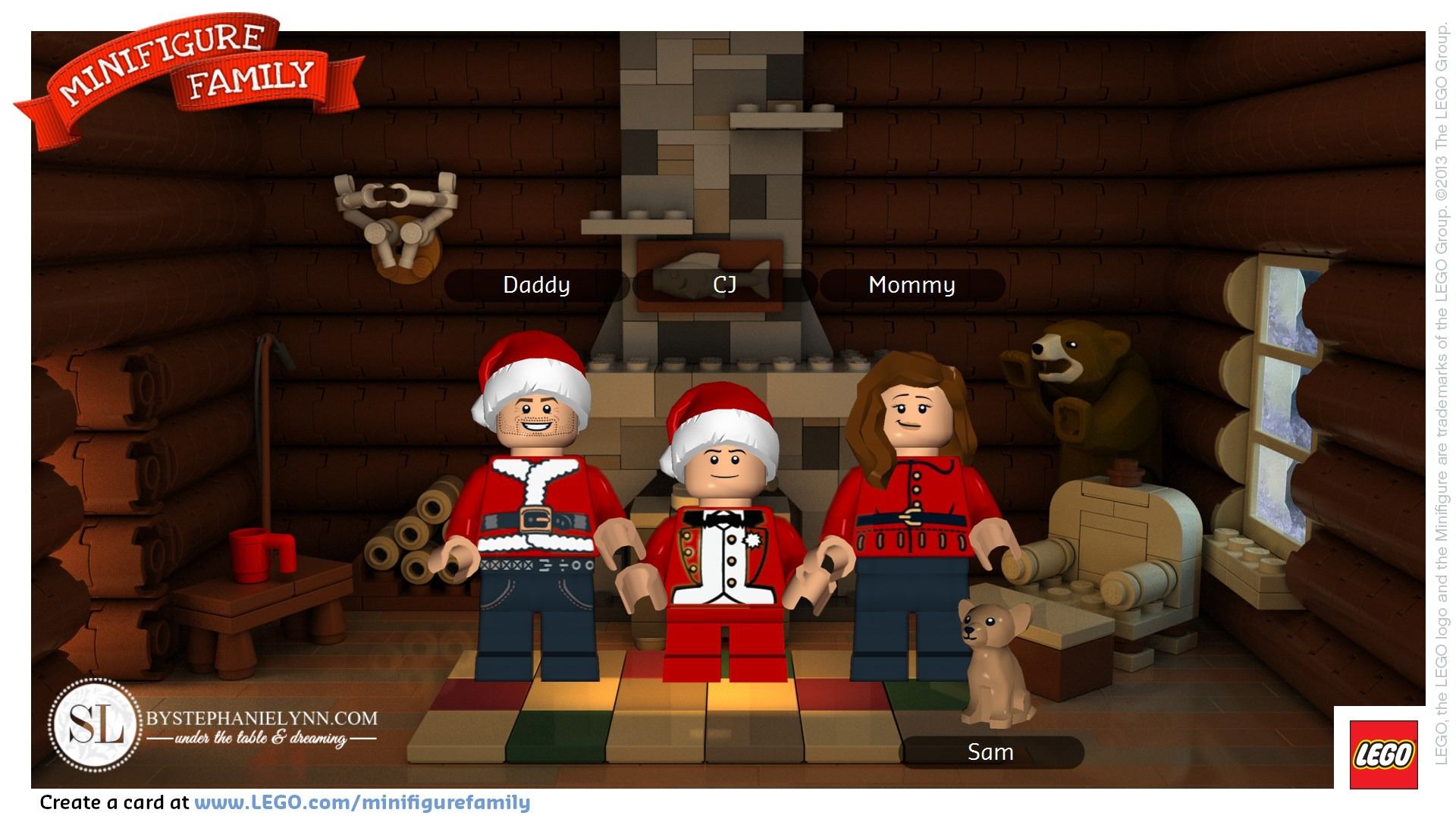 Once comeplete, the design can be sent online, emailed, or downloaded to your own computer – which I did for the ornaments.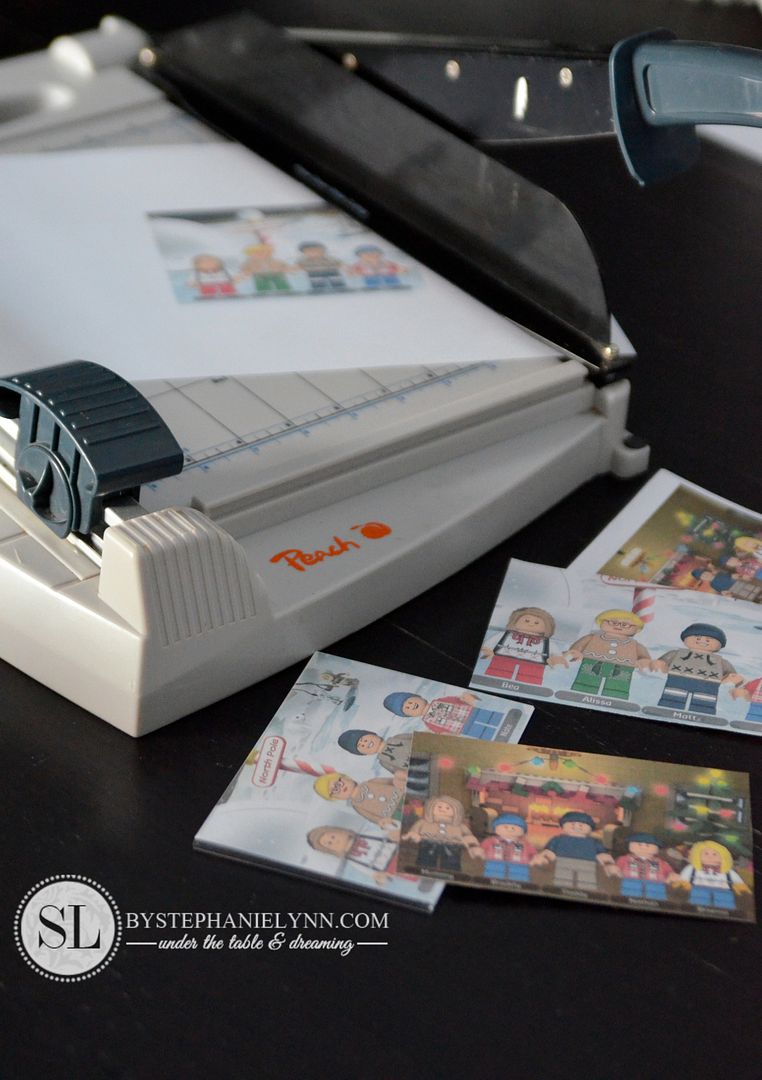 I used Picasa's free software to then crop the image to size
and printed each design out on a sheet of cardstock.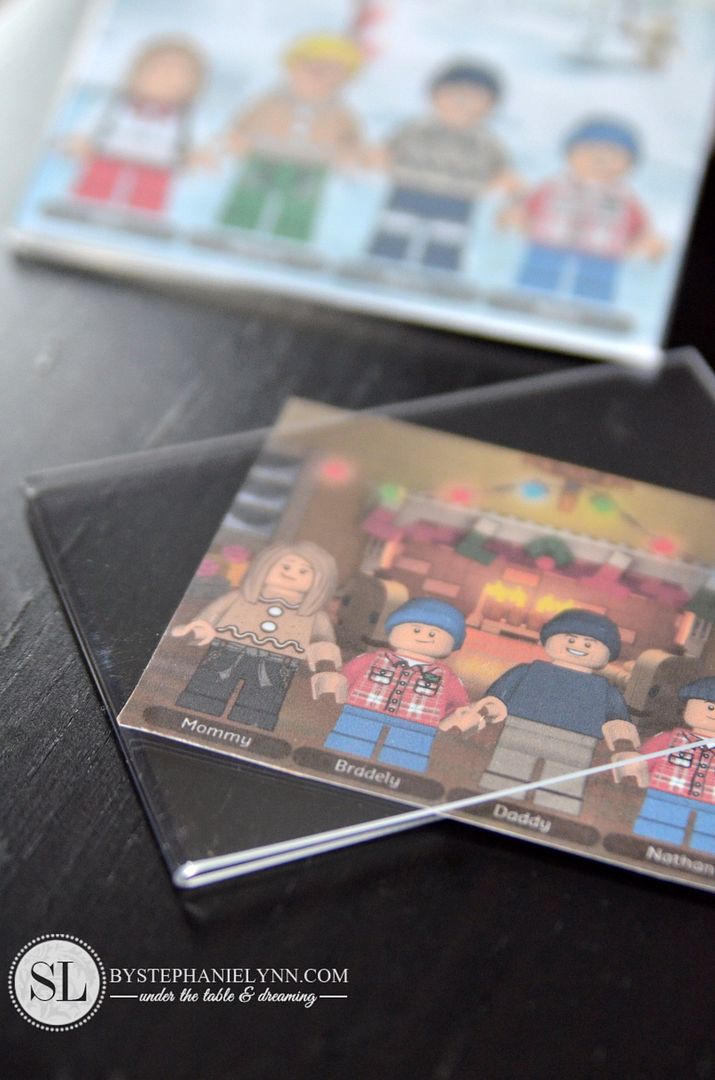 Once the designs were trimmed to size they were stuck in a plastic magnetic photo frame. These can be found for less than a dollar a piece. I used the 3.5 X 5 inch frames though they come in a variety of sizes. I picked ours up right at our local Walmart.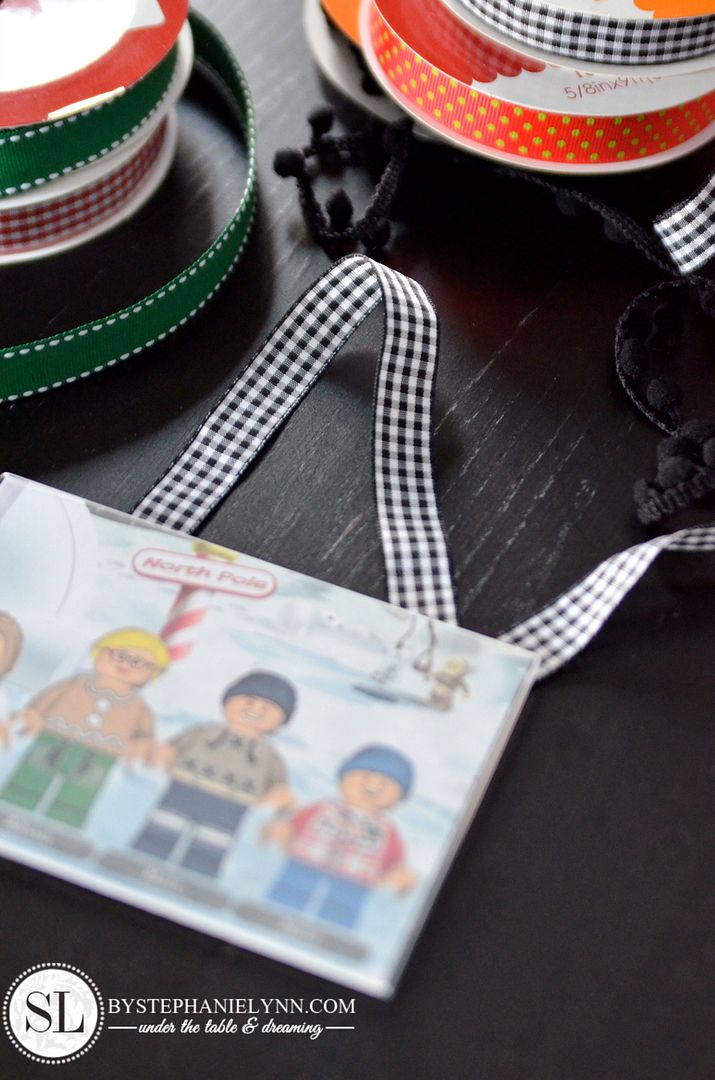 A piece of ribbon was then cut and glued to the back for the hanger.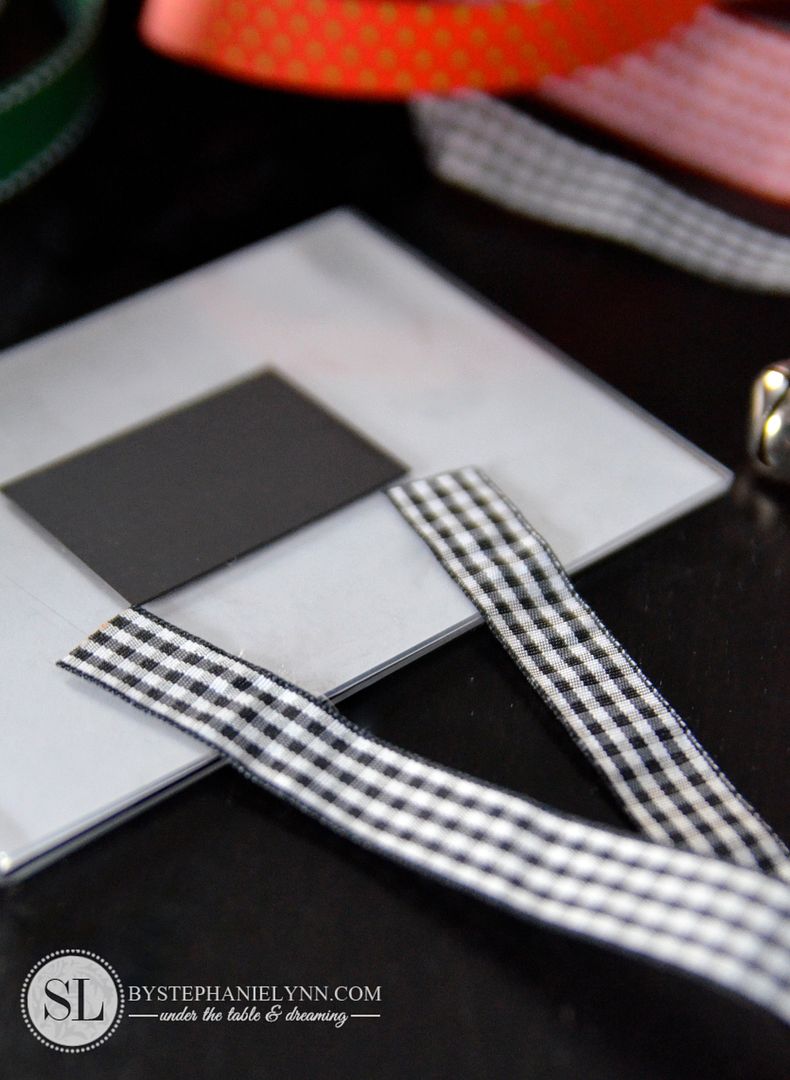 Just a dab of hot glue is all you need.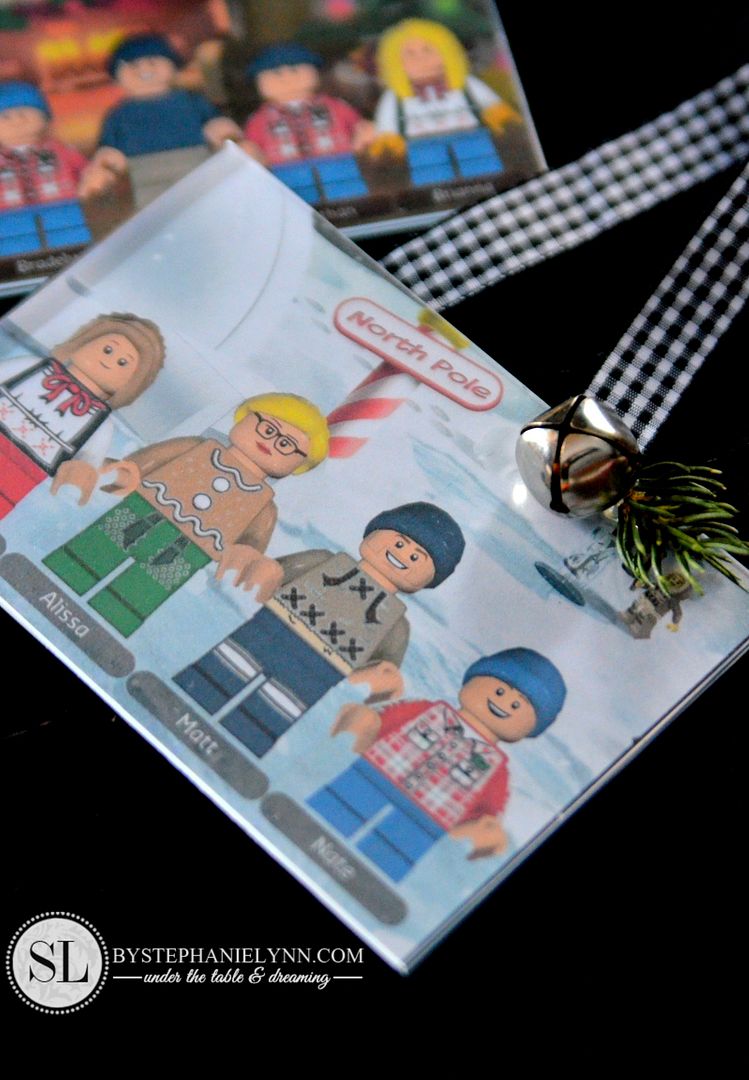 I thought the idea of the Customized Minifigure Families were such a cute idea for our
little LEGO fans.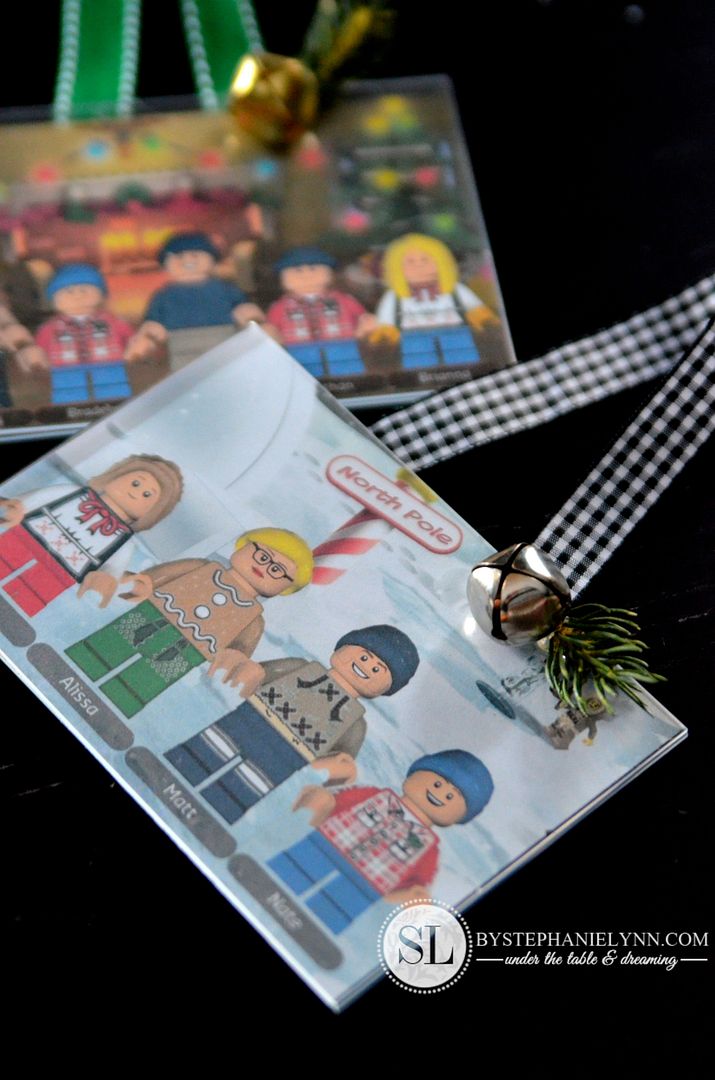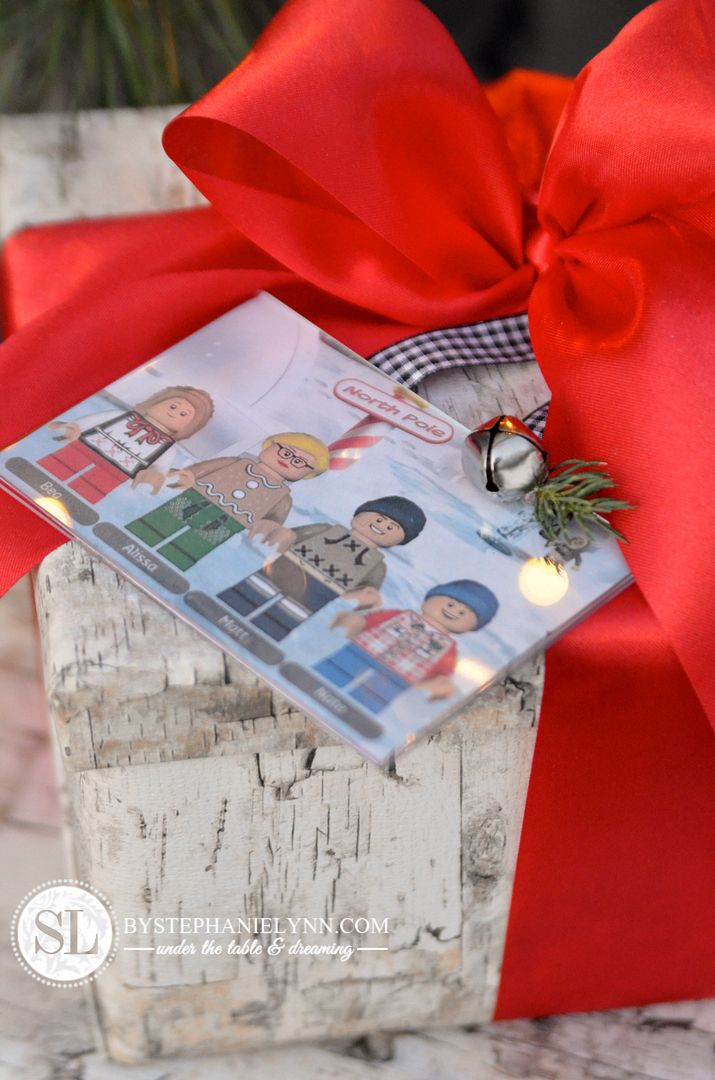 Plus I love the idea of adding them to their gift packages!
To customize your own designs head over to the free LEGO Minifigure Family site
or check out the video above for more designing details!