Mini Galvanized Bucket Ornaments | Welcome to the Fourth Annual Handmade Ornament Series. This week a line up of fabulous friends will be stopping in each day to share some creative Homemade Christmas Ornament ideas.
Please welcome our second guest Taryn from Design, Dining and Diapers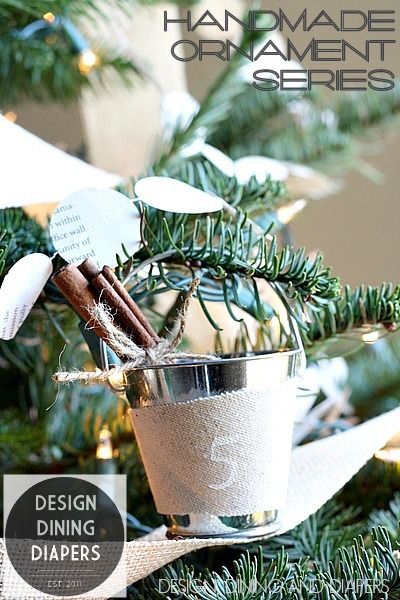 Hello everyone! I'm Taryn from Design, Dining and Diapers and it is my pleasure to be here today! I've been a long time reader of By Stephanie Lynn and it's a huge honor to be part of her Handmade Ornament Series.
Every year I like to switch up my tree theme and this year I went with a neutral theme that includes lots of silvers, creams, whites and rustic elements like drop cloth, burlap and some twigs. Can you picture it? Well, today I'm going to give you a little glimpse of my tree and show you how I made one of my new favorite ornaments, these little Personalized Mini Galvanized Buckets filled with cinnamon!
These little ornaments really pull my whole theme together and I love how they can be used for so many different things once I take down my Christmas decor. And extra bonus, our room smells like fresh cinnamon!
Supplies:
– 2 1/2″ Galvanized Buckets
– Drop Cloth
– Decoupage
– Vinyl Number Stencils
– White Acrylic Paint/Paint Brush
– Jute
– Cinnamon Sticks (optional)
Start by cutting out your drop cloth into 1 3/4″ X 7 3/4″ strips that have a slight arch to them.
Then using your number stencils, apply a thin layer of white paint. The key to using vinyl stencils is to not apply too much paint at once, do several thin layers to prevent bleeding. I used my Silhouette to cut out my stencils but you could easily buy a pack of them at the craft store.
Once the paint is dry, flip over the drop cloth and apply a layer of decoupage and wrap it around the bucket.
Tie three sticks of cinnamon together using jute and make a nice little bow.
Now here is my little secret, I placed a tissue on the bottom of the bucket so the cinnamon sits a little higher and looks a little more polished on the tree 🙂
Now hang one, two, three or maybe 10 for some extra spice (no pun intended).
Thanks so much for having me over today!
Taryn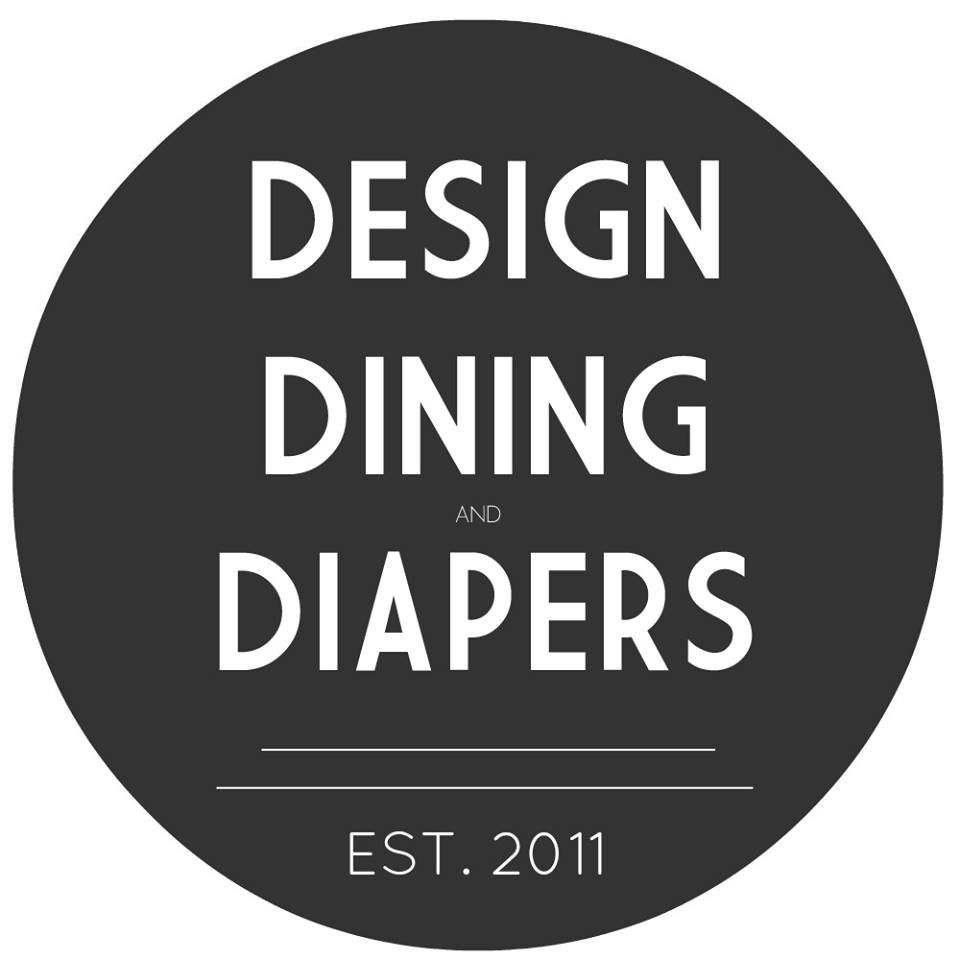 Taryn is a wife, mom, freelancer and blogger. She's the owner of Design, Dining + Diapers, a place where she shares tips and tricks for decorating on a budget by repurposing the old, transforming dollar store finds and shopping the clearance sections. She also has a huge sweet tooth so you'll find some yummy desserts thrown in the mix too. Design, Dining and Diapers was founded in June 2011, shortly after Taryn's daughter was born. She retired her leather-bound notebook, pencil skirts and heels for a life as a stay-at-home mom. Design, Dining and Diapers reflects what she does in a given day: creating new designs and spaces, making gluten-free meals, all while changing diapers and chasing smiles.
For more inspiring projects and crafts, visit Design, Dining + Diapers
You can also catch up with Taryn on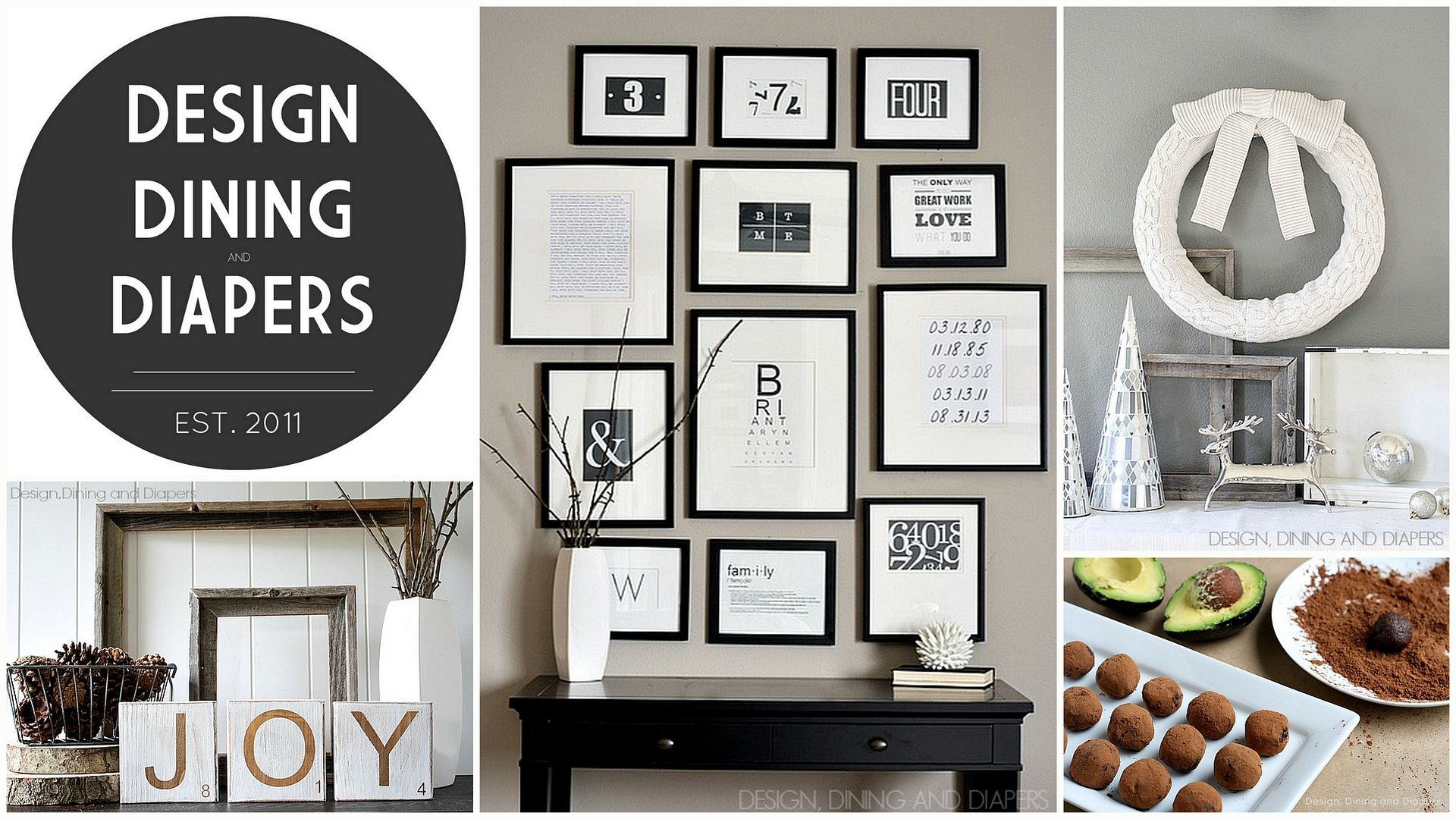 Scrabble Tile Decor | Black and White Gallery Wall | DIY Sweater Wreath | Chocolate Avocado Truffles