Orange Birdseed Ornaments – Homemade Citrus Bird Feeders | I have one more outdoor ornament to share today – another fun birdseed ornament.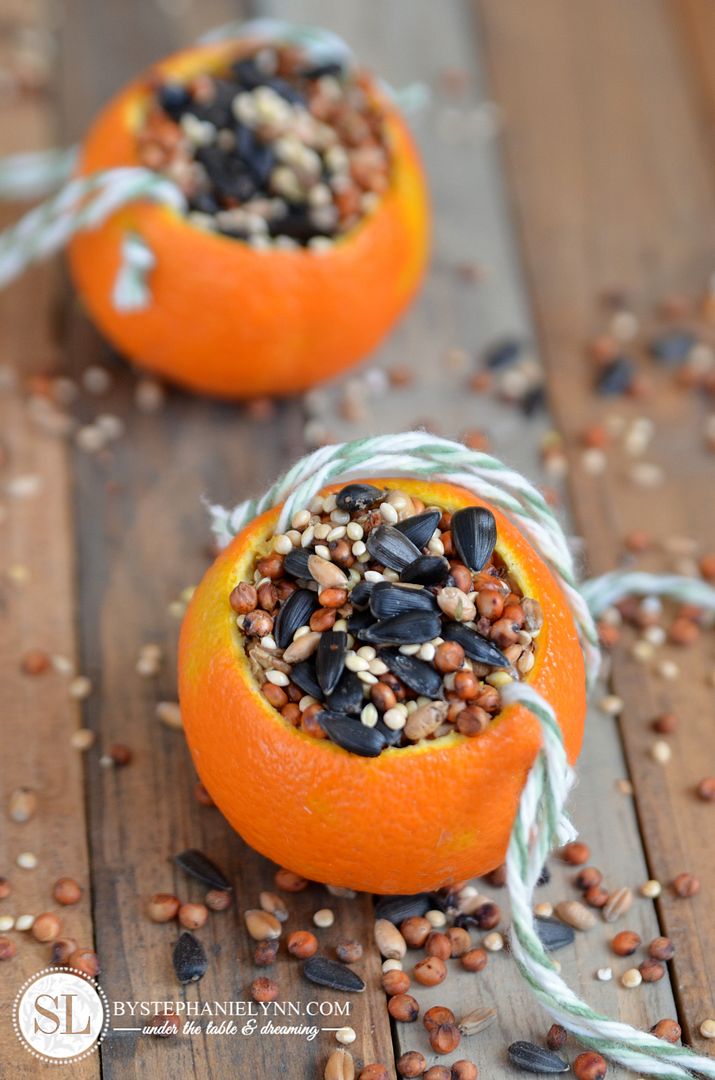 We've been using the same gelatin based 'recipe' for the birdseed mixture for a few years now and have stuffed in just about every kind of mold we could find. It turns hard and dry when it is left to set properly and holds together very well.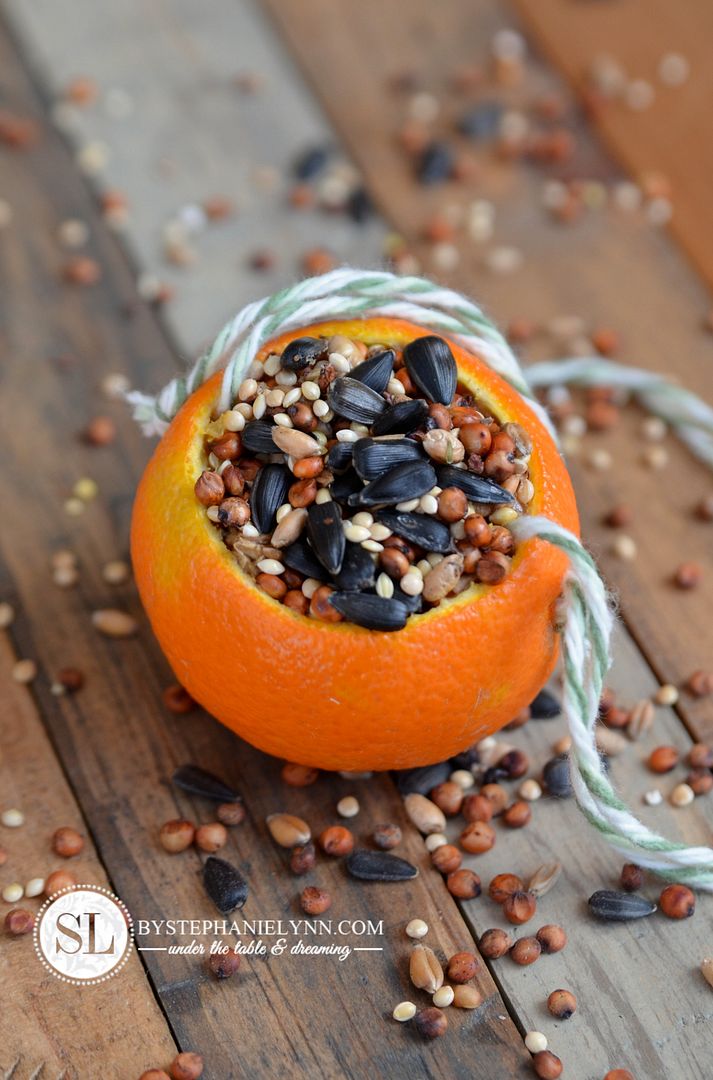 This time around we stuffed the birdseed recipe into orange rinds.
The inside pulp we give to chickens, so it's a win – win.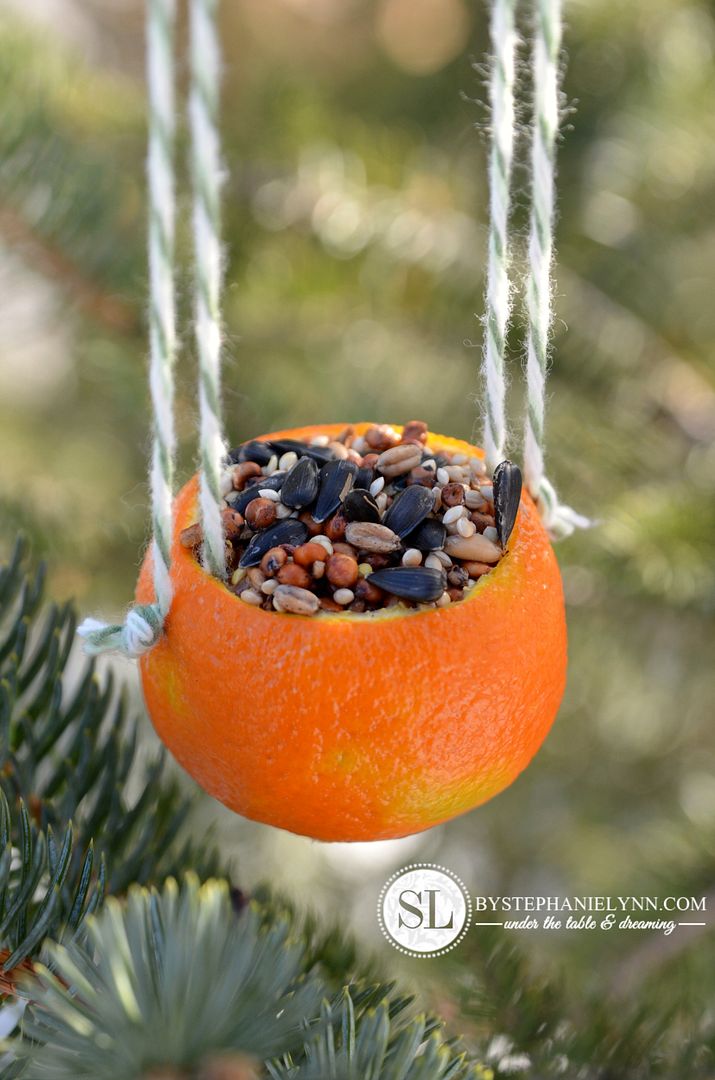 This is one of CJ's favorite 'crafts' to help with so I usually pick up smaller sized fruit for his little hands (mandarins, clementines) – though any citrus fruit would work.
The Gelatin Birdseed Mixture Recipe is the same one we use for our
Birdseed Wreath and Homemade Birdseed Cakes.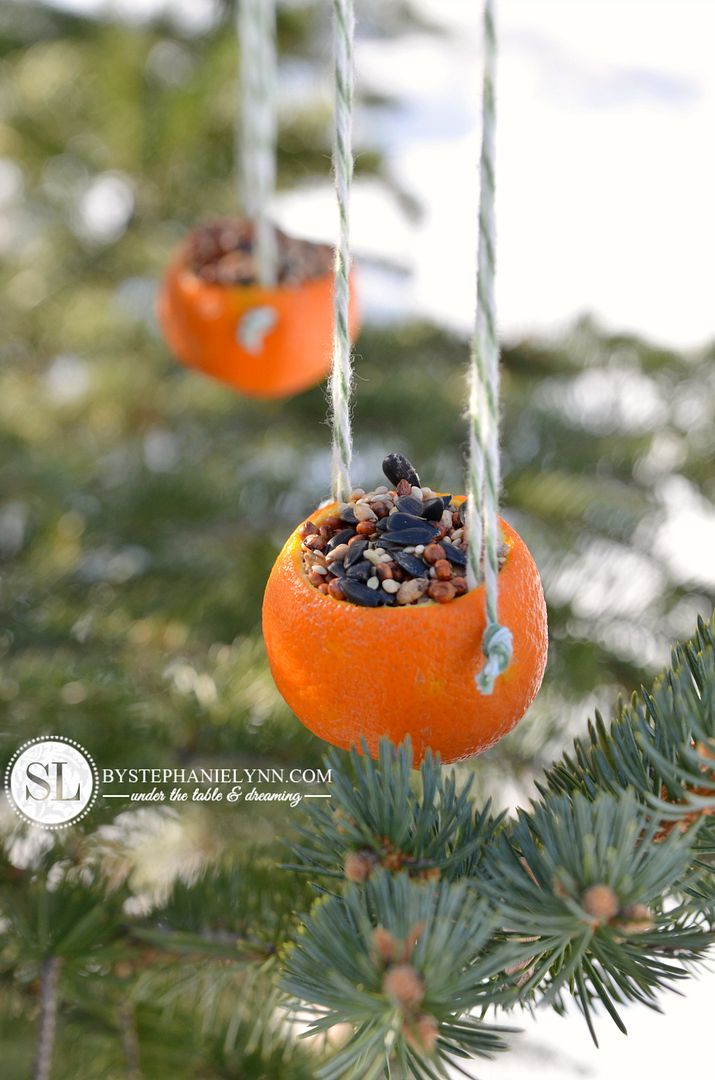 Just mix two envelopes of Knox Gelatin (approximately 4 tablespoons) to 1 Cup of water. Simmer on the stovetop, over low heat, until the gelatin has completely dissolved. Then stir in 2 Cups of Birdseed.

To prepare the citrus: cut one end – just enough so you are able to get in and scrape the rind clean – don't waste the pulp though – it's still good!
Poke a small hole through the rind and thread a piece of string on each side for hanging. A large sewing needle can be used or even the end of a metal skewer.
Pack the rind with the birdseed mixture 'recipe' and place in the fridge for two hours.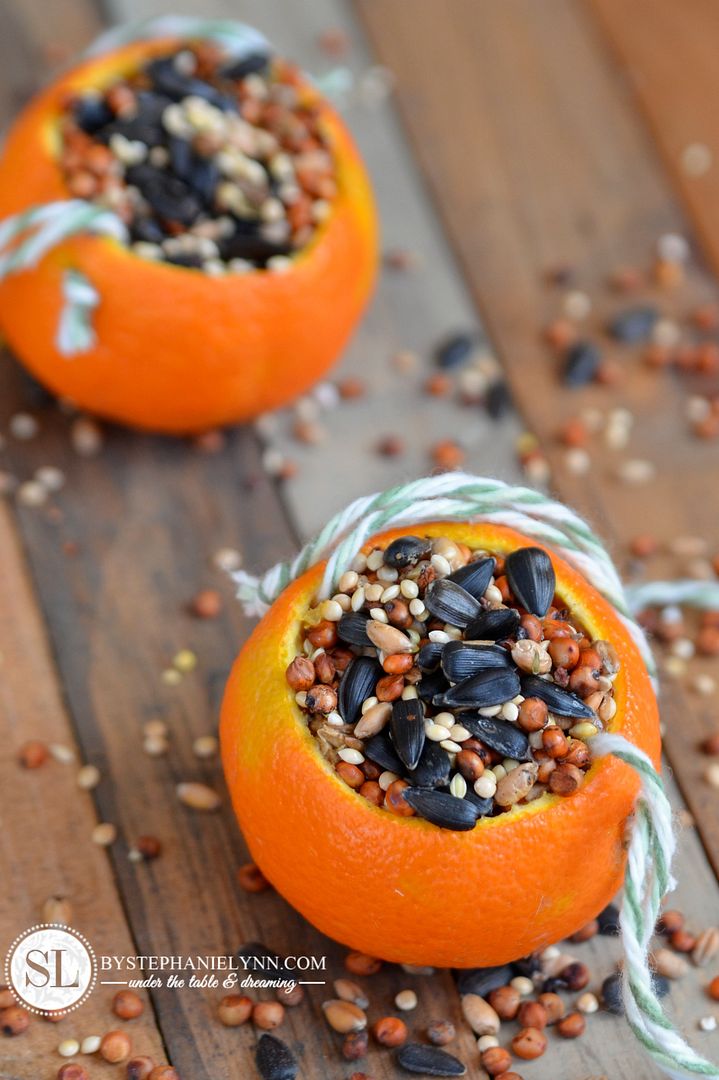 Once the birdseed mixture sets it will be hard to the touch and ready to hang.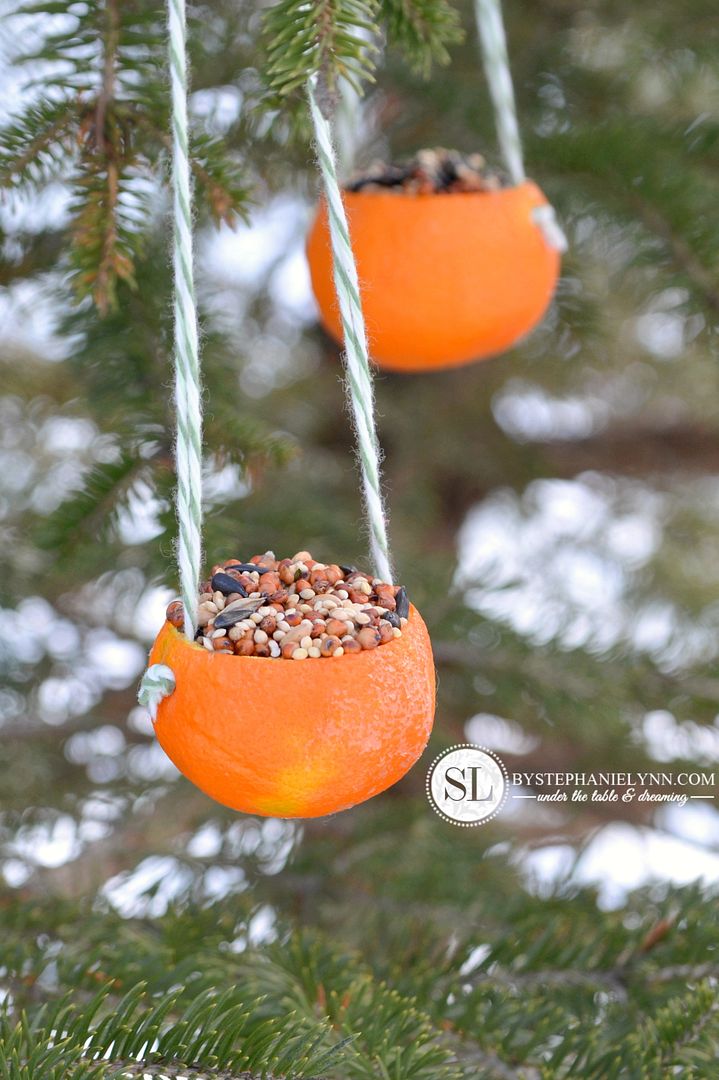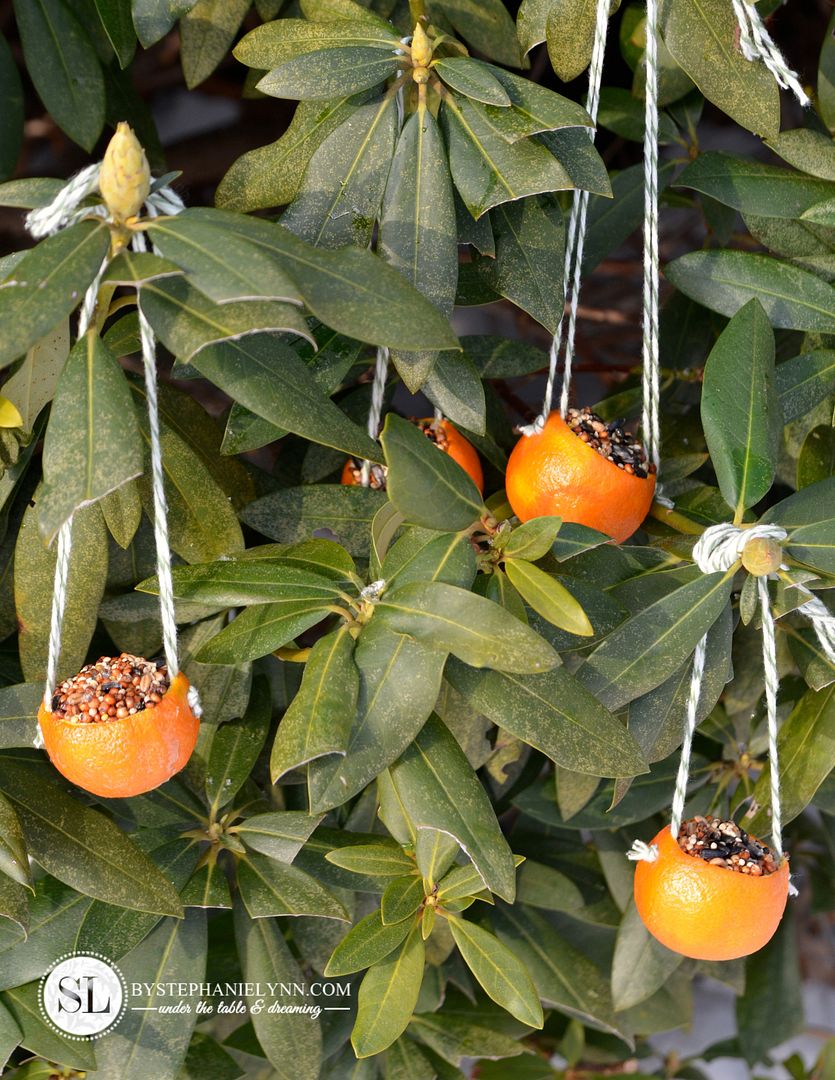 CJ decided to hang a cluster of them on the rhododendron this time. I love the color they add to the garden and trees this time of year.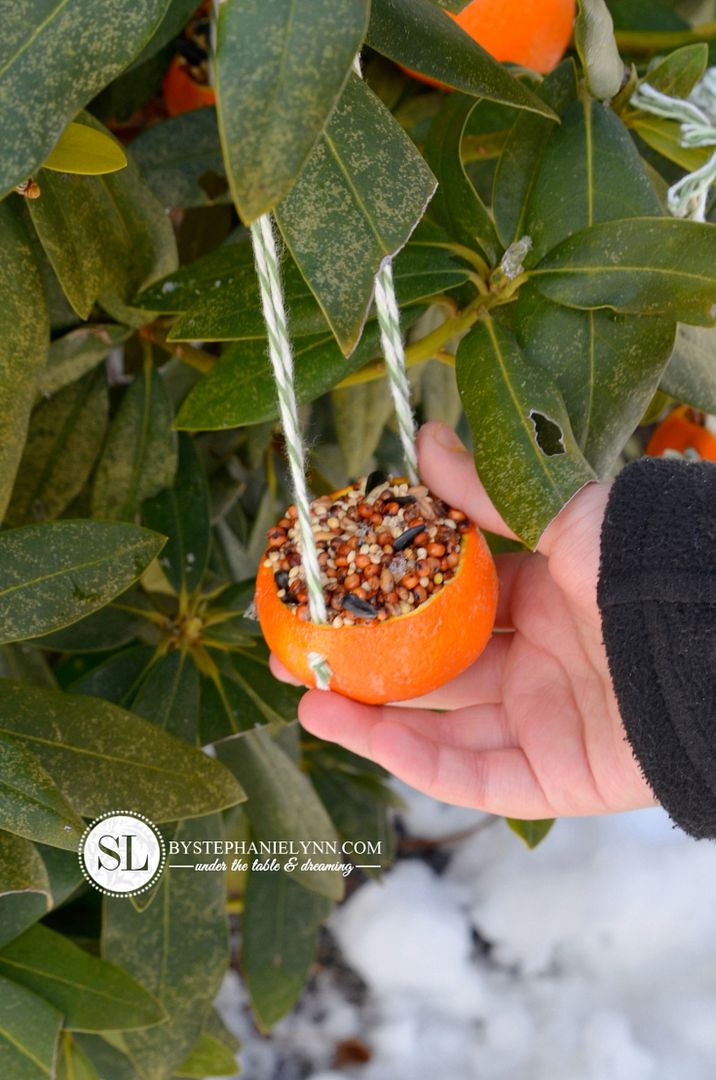 The mandarins fit perfectly in his little hands.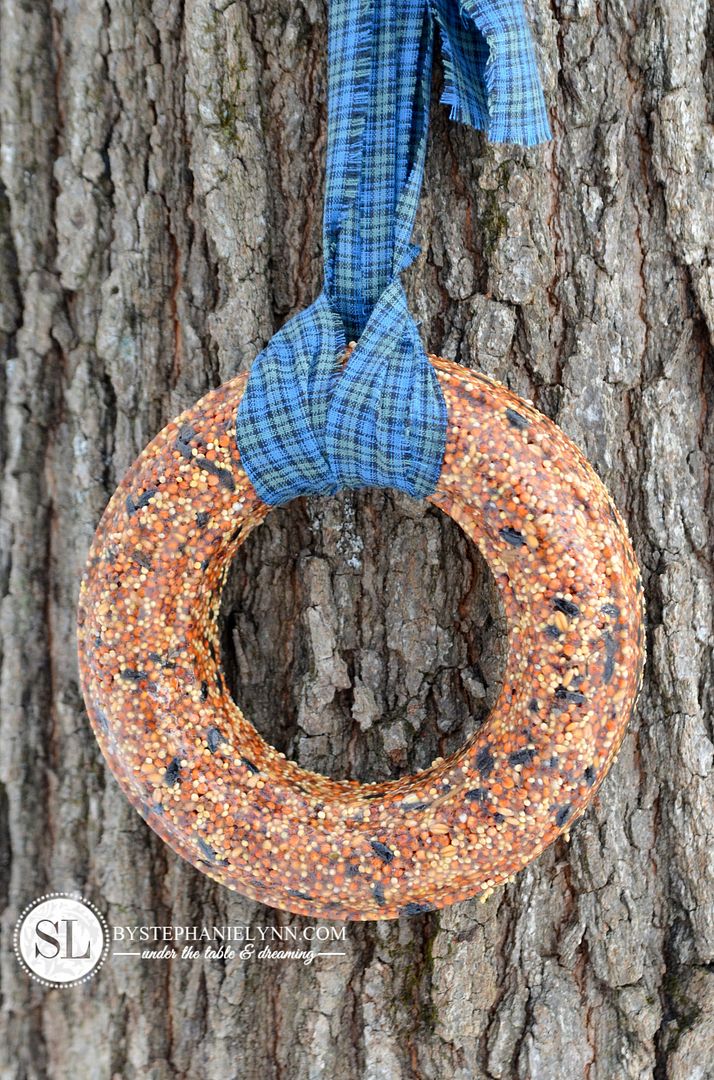 We made a double batch of the gelatin birdseed mixture recipe so we had quite a bit left over. We just plopped it into our cake mold and made a birdseed wreath.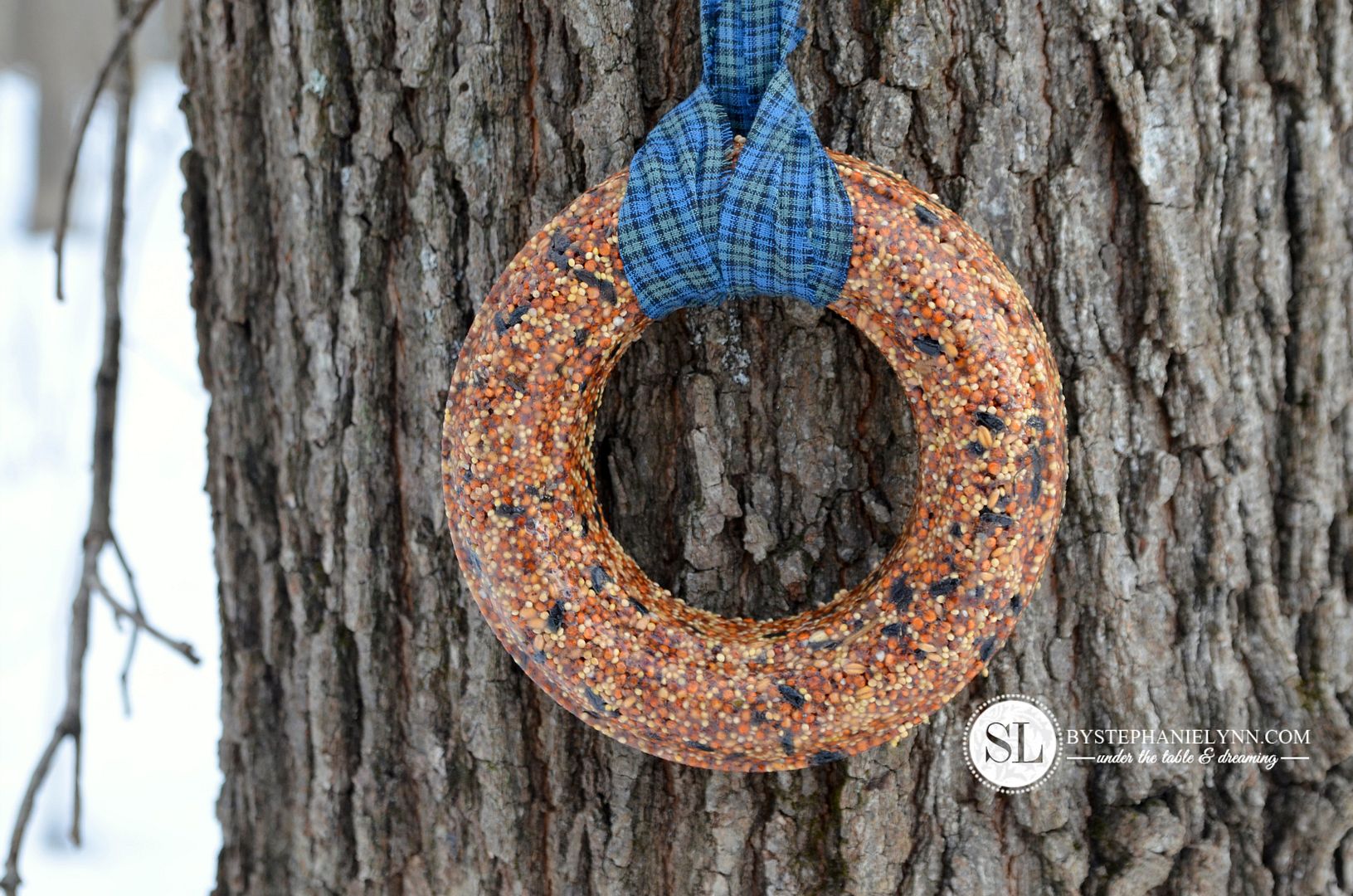 I love these too! The original step by step directions for the wreaths can be found here:
How to Make a Homemade Birdseed Wreath