Paperwhite Gift Kits | Each holiday season, I always like to pre-make a few gifts and have them on hand for those unexpected occasions. I love passing on (and receiving) gifts that keep on giving and I don't think you can go wrong with paperwhites this time of year. They are incredibly easy to care for and once they bloom, the flowers will last throughout the holidays and beyond.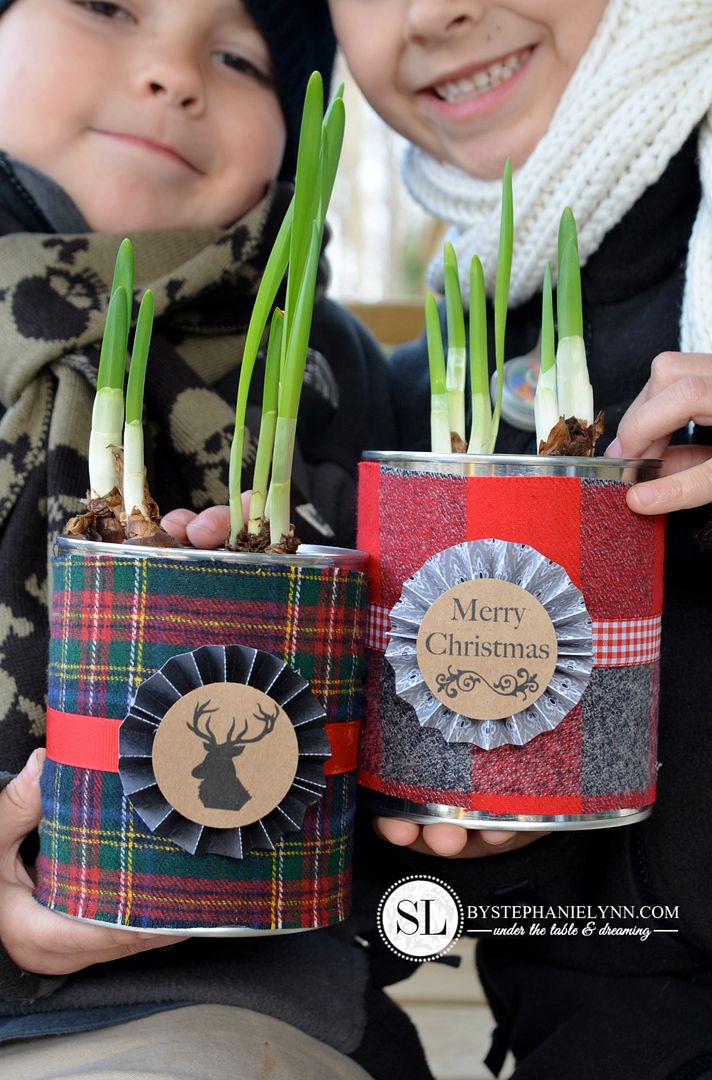 In the past I have put together Paperwhite Growing Kit Gifts which gives the recipient all the necessary materials to plant the bulbs – even including the pot to grow them in. This year though, I thought it would be fun to get my little guy involved in the growing process and
force the bulbs ourself.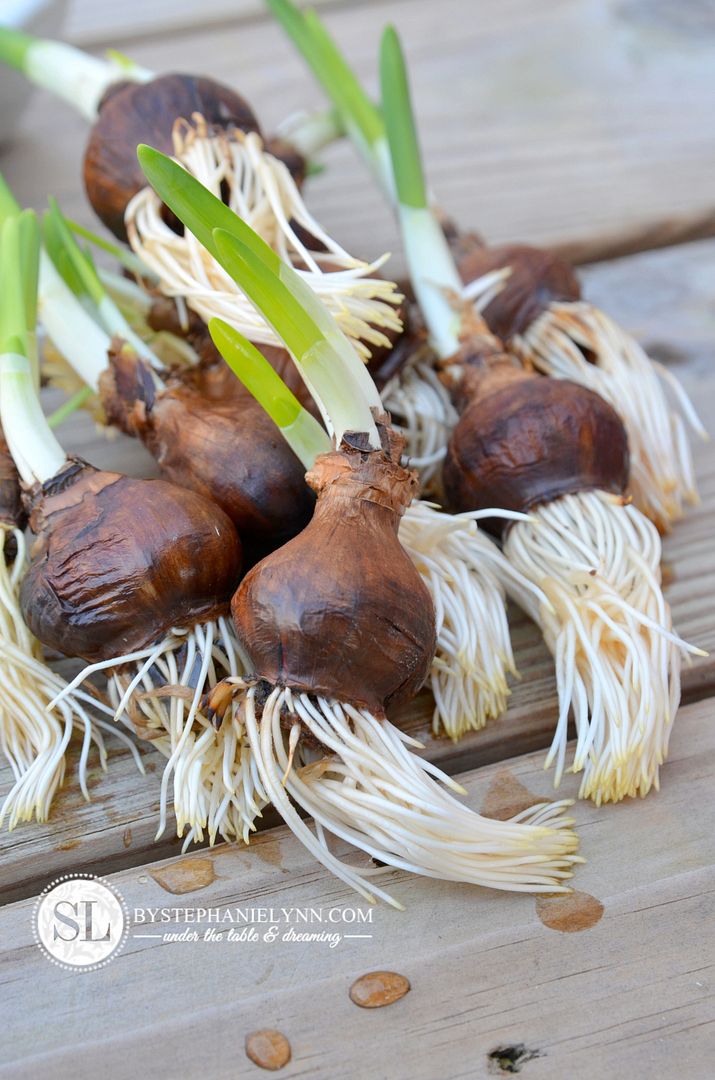 It takes just 7-10 days to stimulate the growth of paperwhite bulbs. My little guy loves watching the roots emerge and grow day by day – and the experience is just as exciting
as seeing the first flower bloom.
To force the paperwhite (narcissus) bulbs place them in a shallow dish on a bed of pebbles – then fill the dish with water until it reaches the bottom of the bulbs. Place the dish in a sunny location and make sure the water level is always filled enough to touch the base of the bulbs. Once the foliage leaves emerge, the dish should be moved out of the direct sunlight to prolong the flower development… That is when we plant them in dirt and get them ready to pass along to others.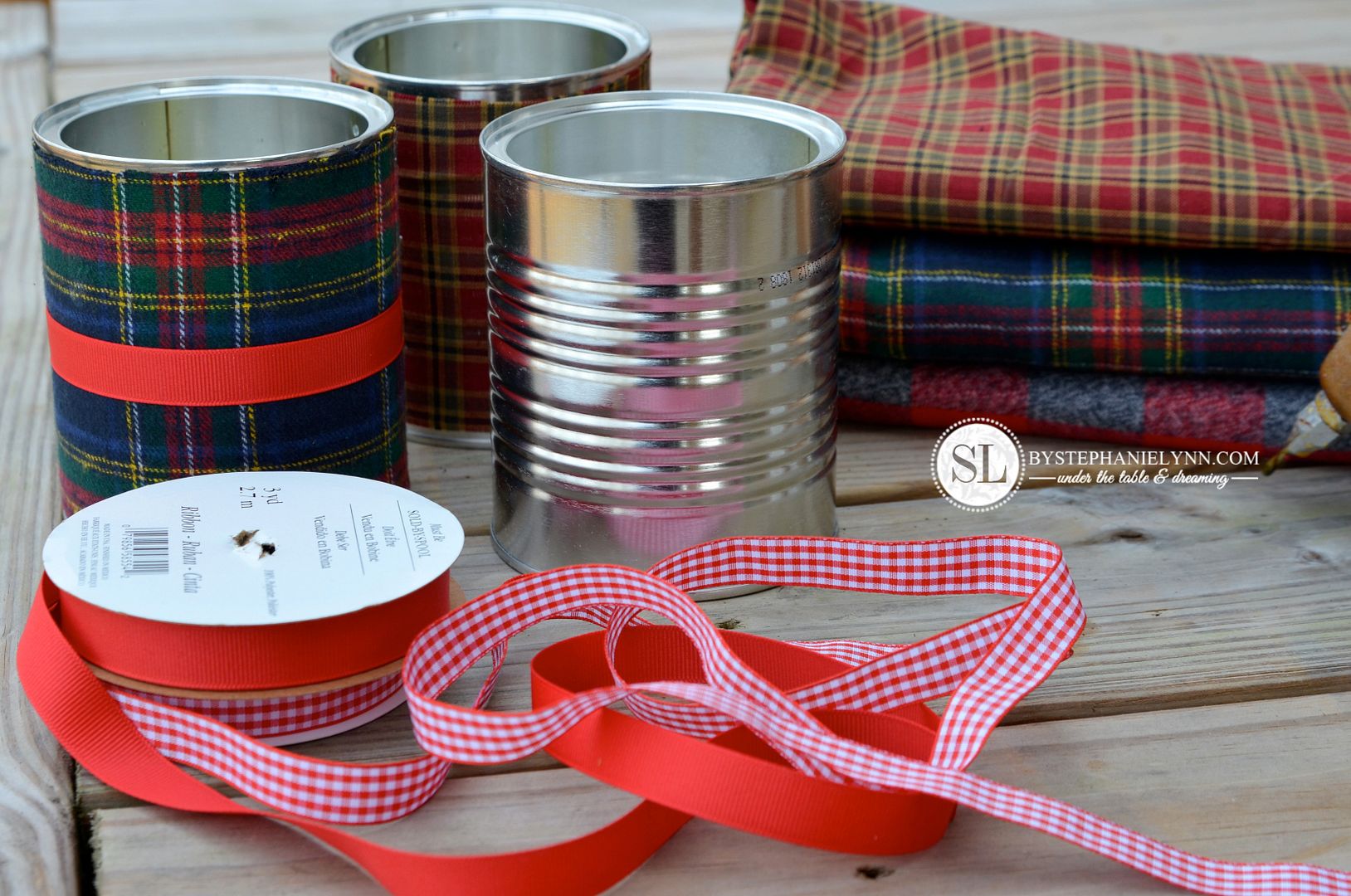 As mentioned above, paperwhites are very easy to grow and can survive in a number of containers. Pretty much any container you have on hand would work – even glass jars, as drainage holes are not necessary. We up-cycled some tin cans from my little guys feeding formula and wrapped them with a variety of plaid fabric scraps and ribbon.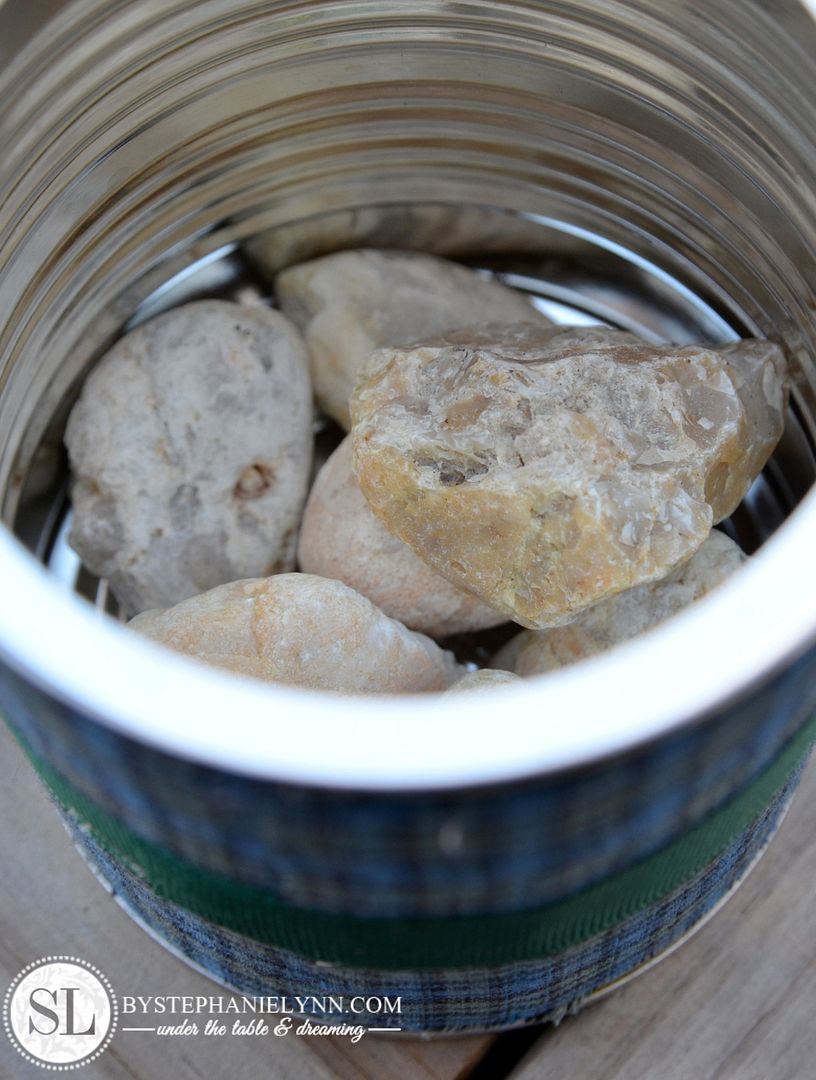 Add a layer of rocks or pebbles to the bottom of the container.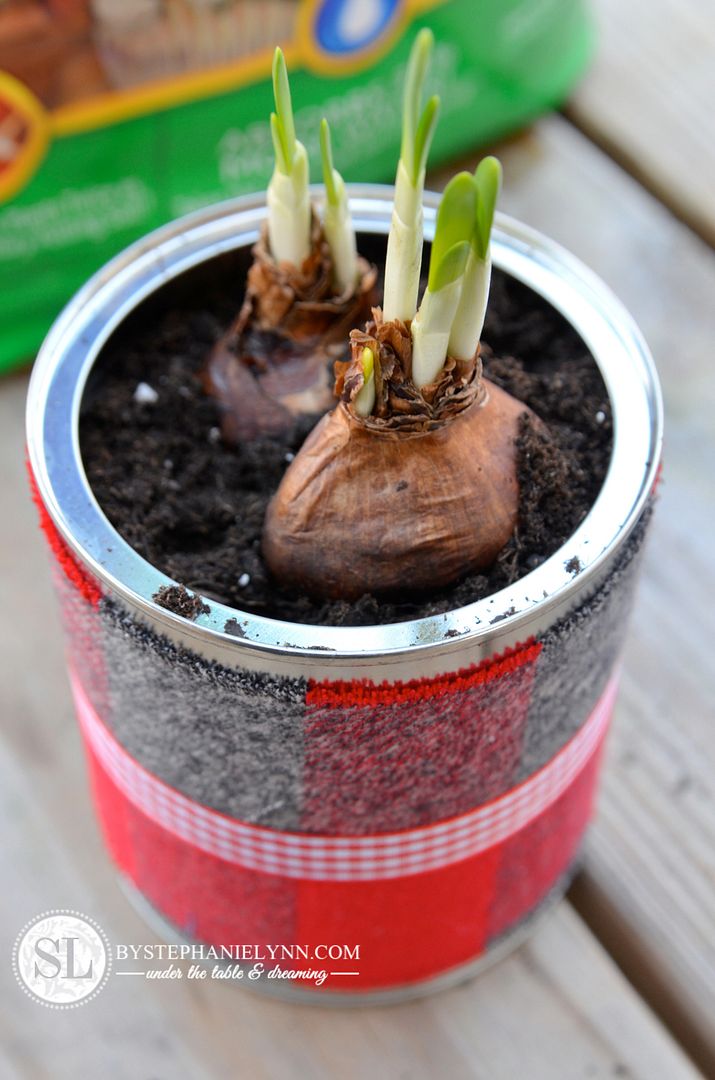 Then fill the containers with a small amount of potting soil – nestle in the bulbs and top off with additional soil until the roots are covered. Only the bottom 1/3 of the bulb should be covered with the soil. Multiple bulbs can be planted close together – but should not touch each other.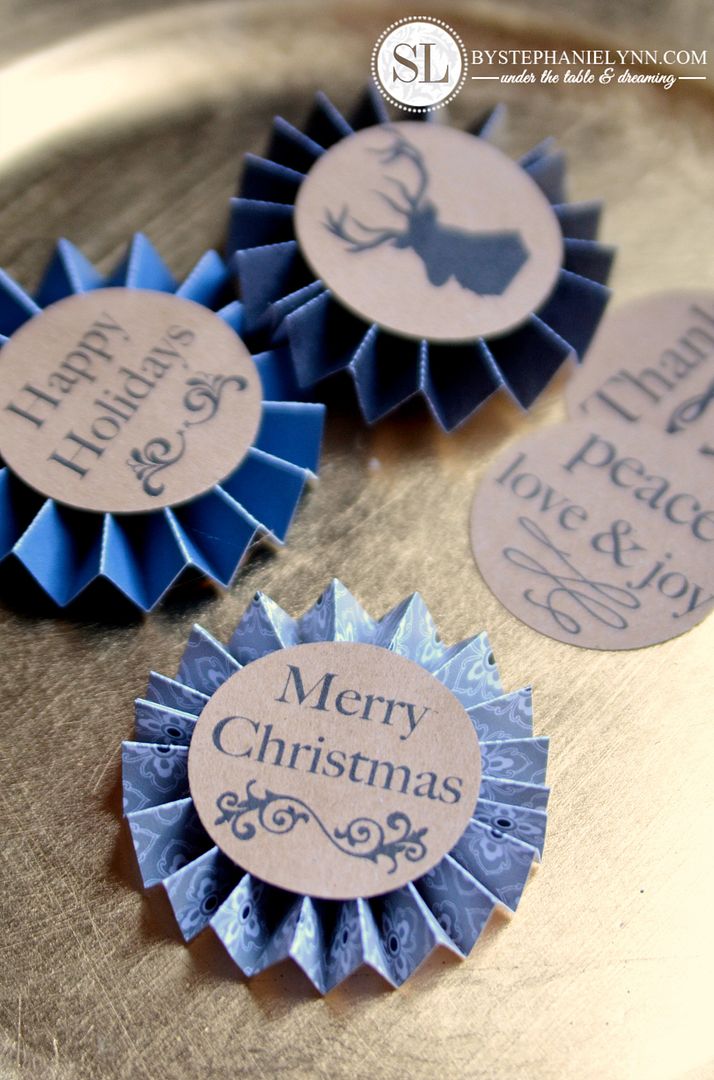 We embellished our cans with some handmade paper pinwheel gift tags.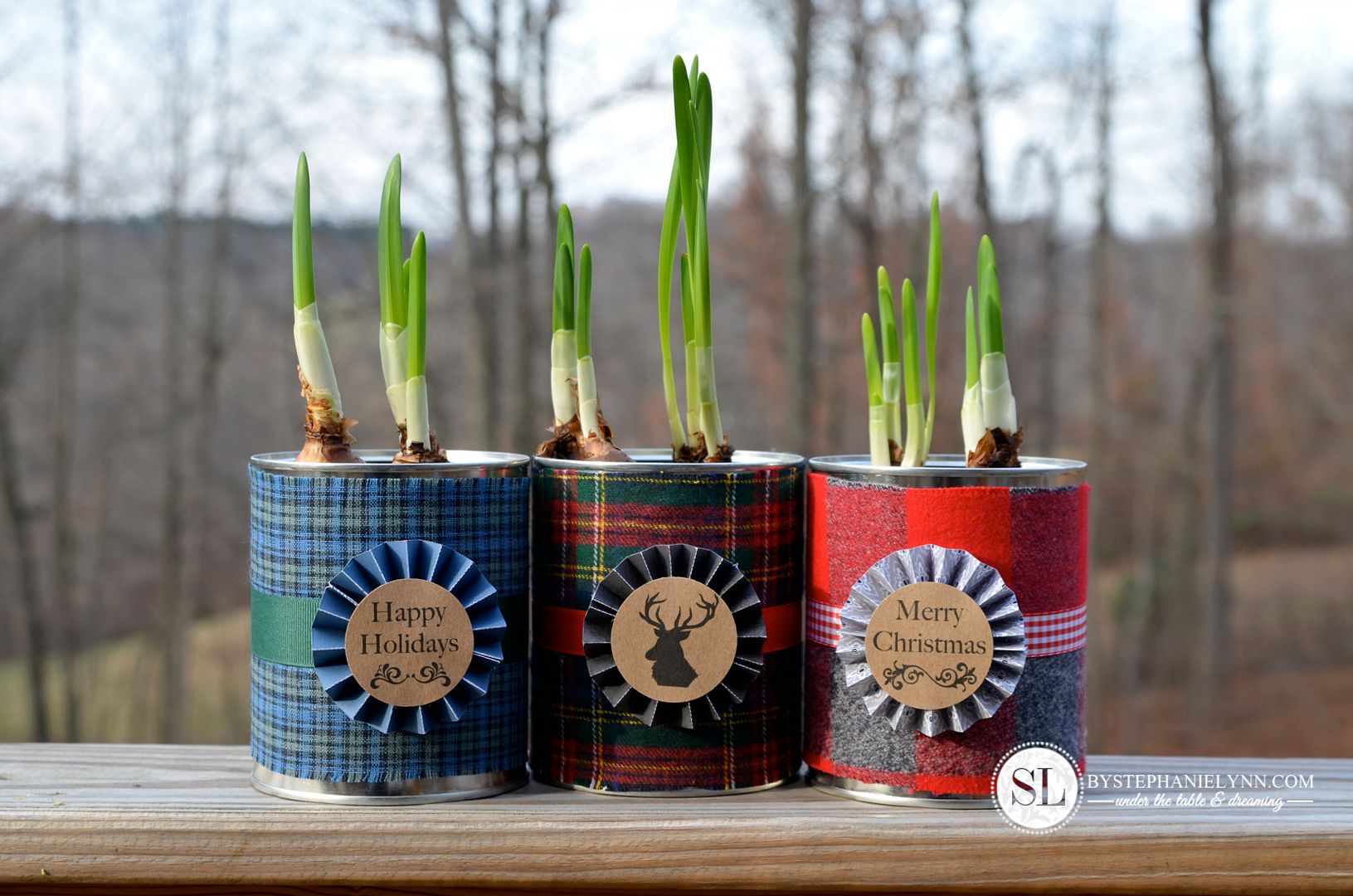 These are another simple project that can be made in minutes with some cardstock or patterened scrapbook paper. I've made a set of printables for the center messages that can be printed right from your home printer. They can be downloaded here: Printable Pinwheel Tags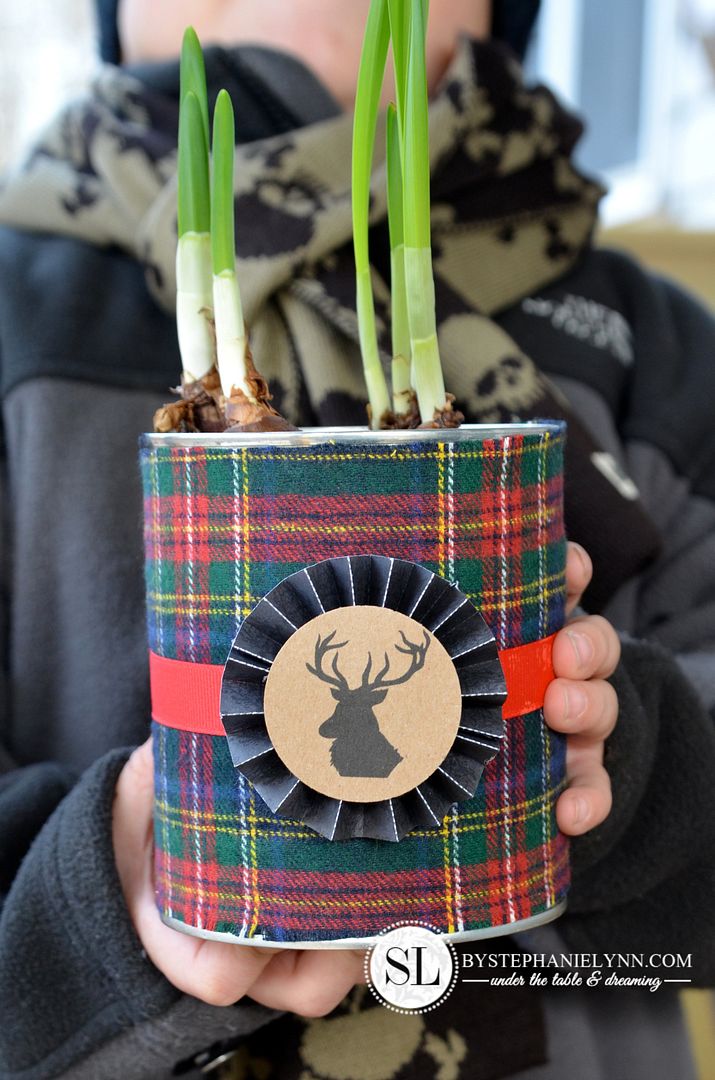 The full step by step tutorial for the pinwheels can be found here:
Handmade Paper Pinwheel Gift Tags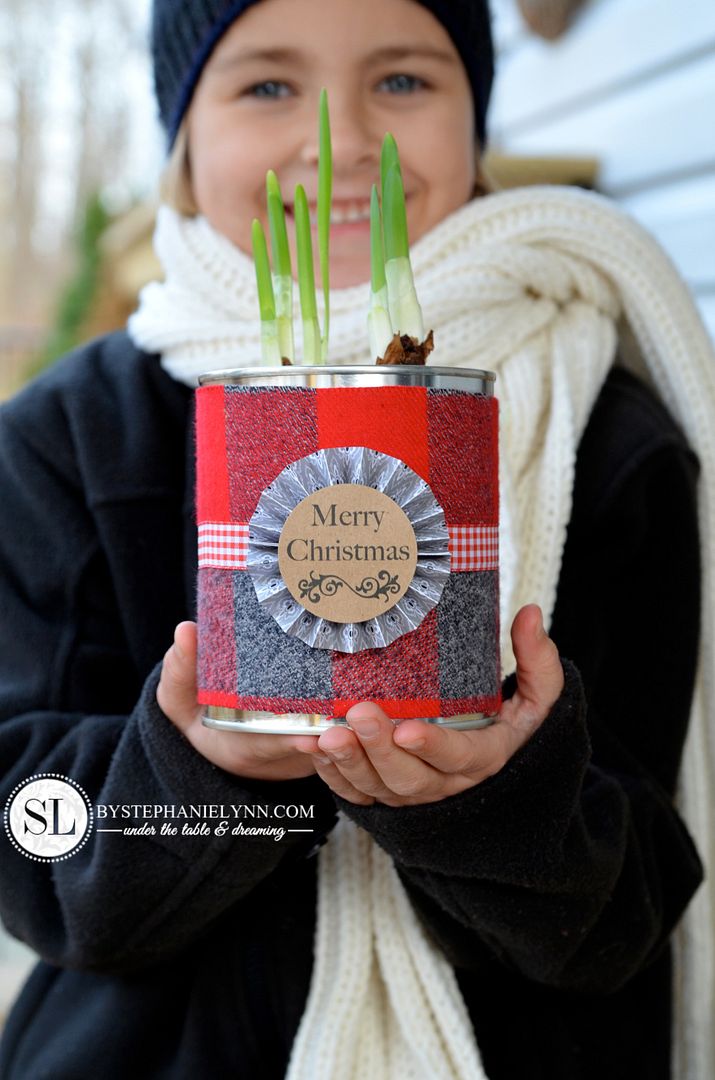 This post was originally shared over at According to Kelly as part of the
Holiday Bake, Craft & Sew Along. Thanks so much Kelly for having me!