Party Hat Banner Birthday Garland | This month we have four family birthdays to celebrate. It's always fun to start off the first month of the year with dinners, parties, family and friends.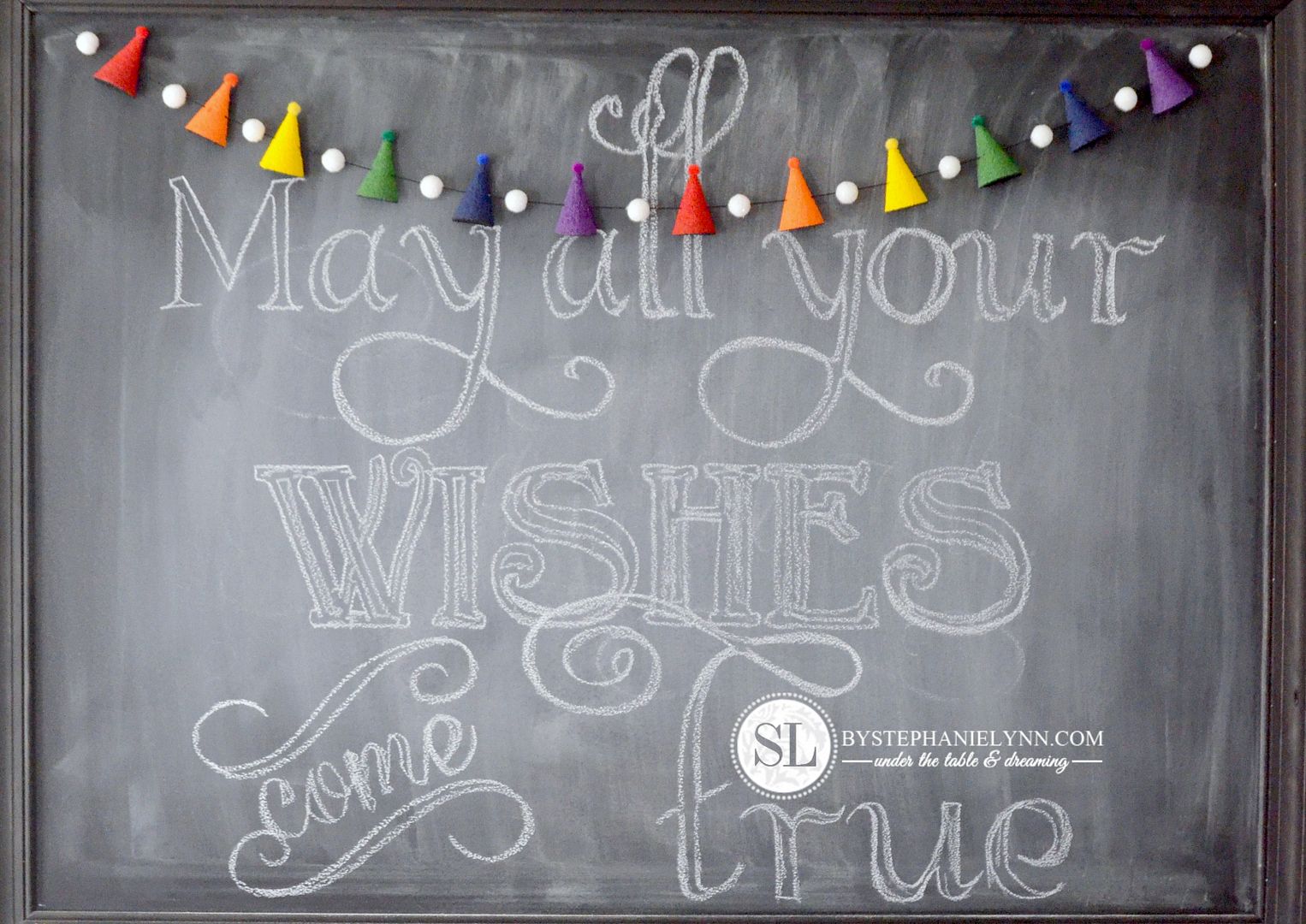 We actually hosted a family dinner game night a couple weeks ago. In honor of all the January birthdays CJ and I decorated the framed chalkboard wall for the occasion.

The festive little party hats are made with styrofoam cones – and something we can tuck away and bring out to celebrate other birthdays throughout the year.
Materials Needed:
3 X 2″ FloraCraft® Make It: Fun® White Cones (6/pack)
Acrylic Paint
Assorted Mini Craft Pom-Poms
1″ (25mm) FloraCraft® Make It: Fun® White Balls (16/pack)
White Craft Glue
FloraCraft® Diamond Dust Glitter

String, Yarn, Ribbon or Cording
Tools Needed: Serrated Knife, Paint Brush, Large Sewing Needle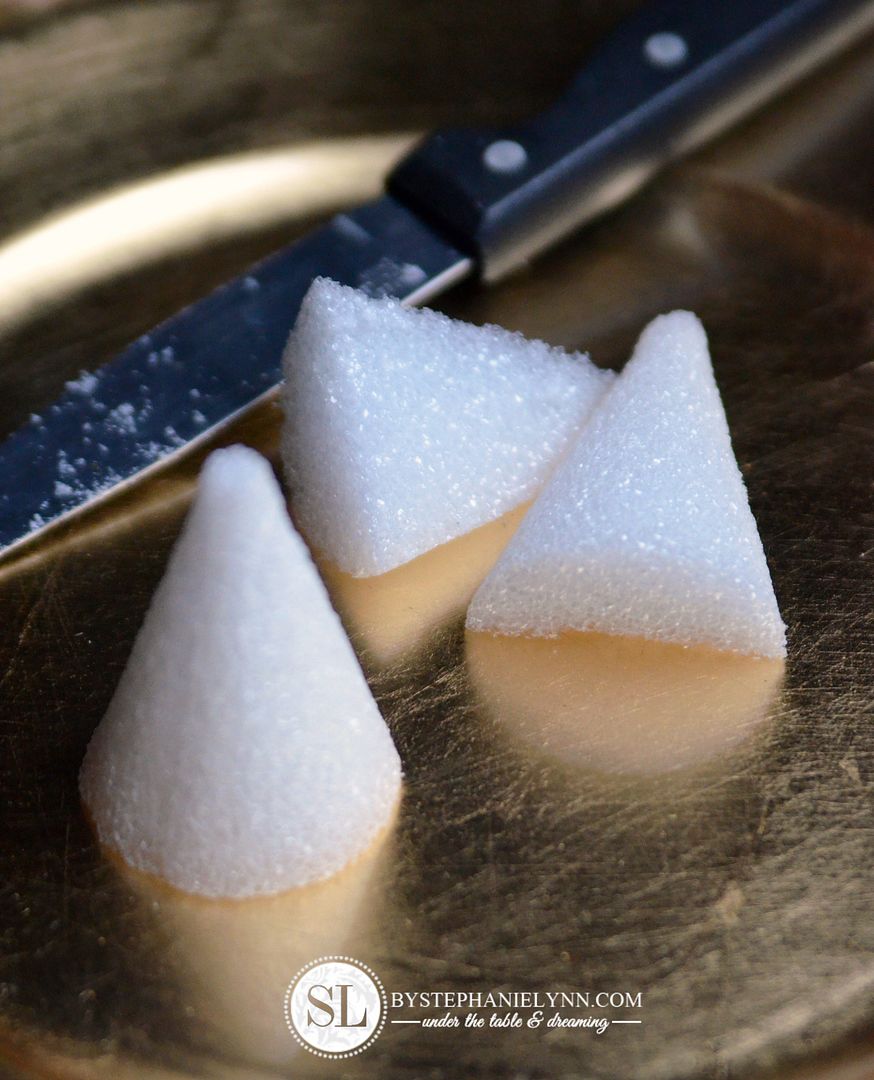 Step One: Cut the foam cones in half using a serrated knife.
Any rough edges can be 'sanded' smooth by lighting rubbing them with another piece of scrap foam.
Step Two: Paint the foam cones with acrylic paint – or any type of water based craft paint.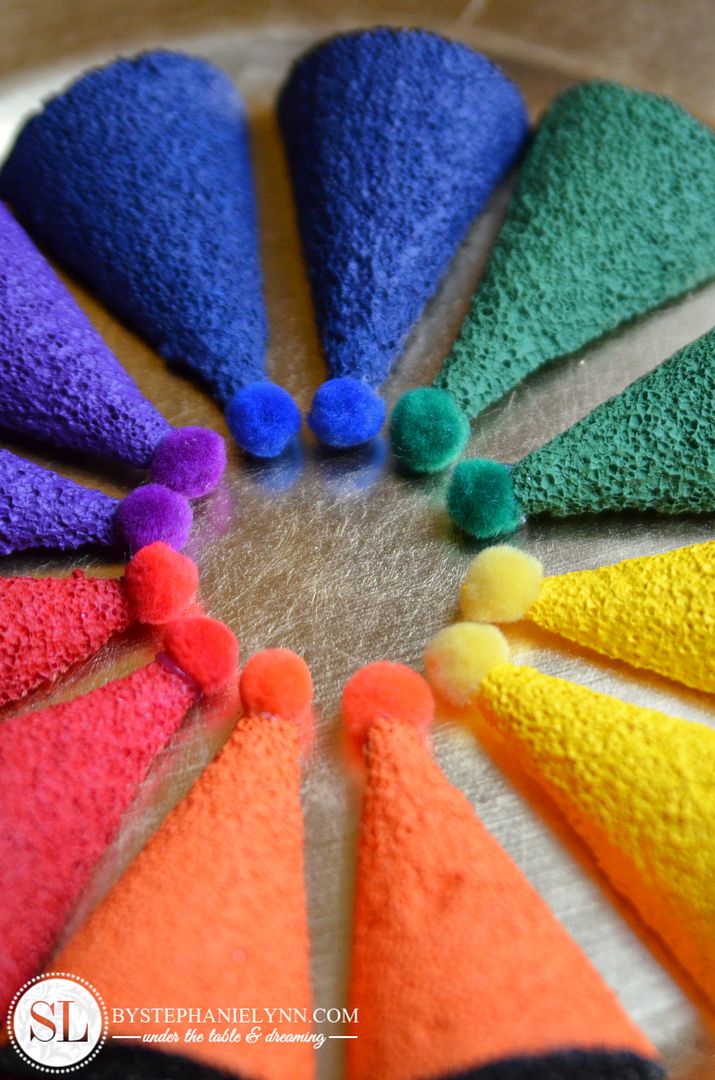 Step Three: Attach the craft pom-poms to the top of each cone with a touch of hot glue.
Step Four: Cover the mini foam balls with glitter.
For easy handling, insert a wooden skewer into the foam to use as a handle. Brush on a layer of white craft glue, using a paint brush, covering the entire foam ball – then immediately dip the foam ball into the jar of FloraCraft® Diamond Dust Glitter. The wooden skewer helps to maneuver the ball around in the glitter ensuring total glitter coverage.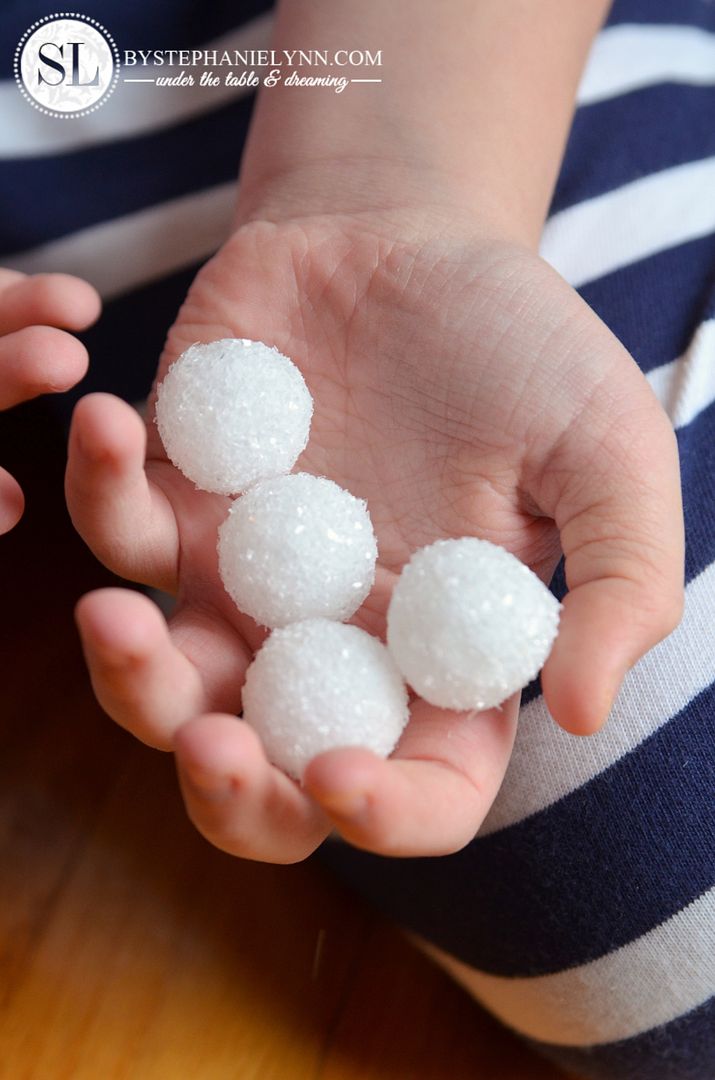 Once the glue dries it hardens the glitter as well. CJ called them baby snowballs.
Step Five: Using a large sewing needle, string the garland together. Braided nylon cord was used for our garland – though any type of string, yarn, or ribbon can be used. The needle was thread through the center of the foam hats and balls, alternating each.

The foam hats and balls are not secured into place so they can be adjusted once the banner is hung.

We hung the Party Hat Banner Birthday Garland on our framed chalkboard wall and added some chalkboard art. I used one of Kelli's Birthday Printables as a guide.
Just a small subtle touch of birthday fun.

I have been selected as a member of the FloraCraft® Make It: Fun® Team. This post is brought to you by FloraCraft® and Dow. The opinions read here are entirely my own. For more crafting and project inspiration, check out the Make it: Fun Website, as well as the Crafts 'n Coffee blog.