This post brought to you by Duck Brand. All opinions are 100% mine.
Garden Plant Markers – Homemade Herb Labels | Despite the cold winter weather still lingering around I couldn't wait any longer to get my hands in some dirt. Once the stores start displaying their spring goodies this time of year I usually can't help myself.
We always try starting some plants from seed – mainly our herbs. It usually becomes an activity CJ is interested in as he loves getting his hands dirty too. Sometimes the seeds grow and sometimes we're just left with a dirt filled pot – but the whole process is a fun one for both of us either way.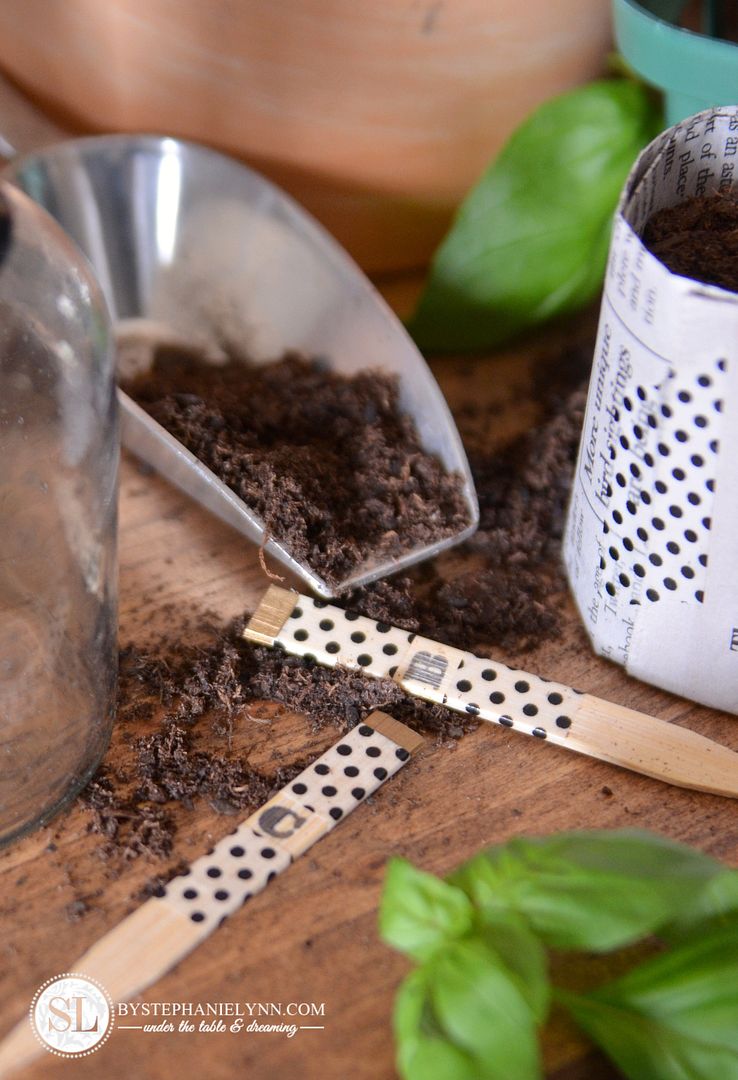 While the boys worked on filling the pots with dirt, I put together these incredibly easy garden plant markers.  The fun washi tape patterns add a little flair to the dirt filled cups  while we're waiting on the much anticipated green to make an appearance.
They take just minutes to put together and if you decide to use them outdoors, the bamboo holds up really well.
Materials Needed:
Flat Bamboo Skewers
Washi Crafting Tape
Mini Alphabet Stamps & Ink Pad
Additional Supplies Needed: Scissors
Step One: Cut the skewers.
Flat style bamboo grilling skewers were used for this project. They can be found at World Market and online here
. They are available in many different sizes though I always have the 12 inch skewers on hand for cooking – and just cut them down to size for this project. Since the seed starter pots are on the smaller size, each skewer was cut into three pieces – each approximately 4inches long.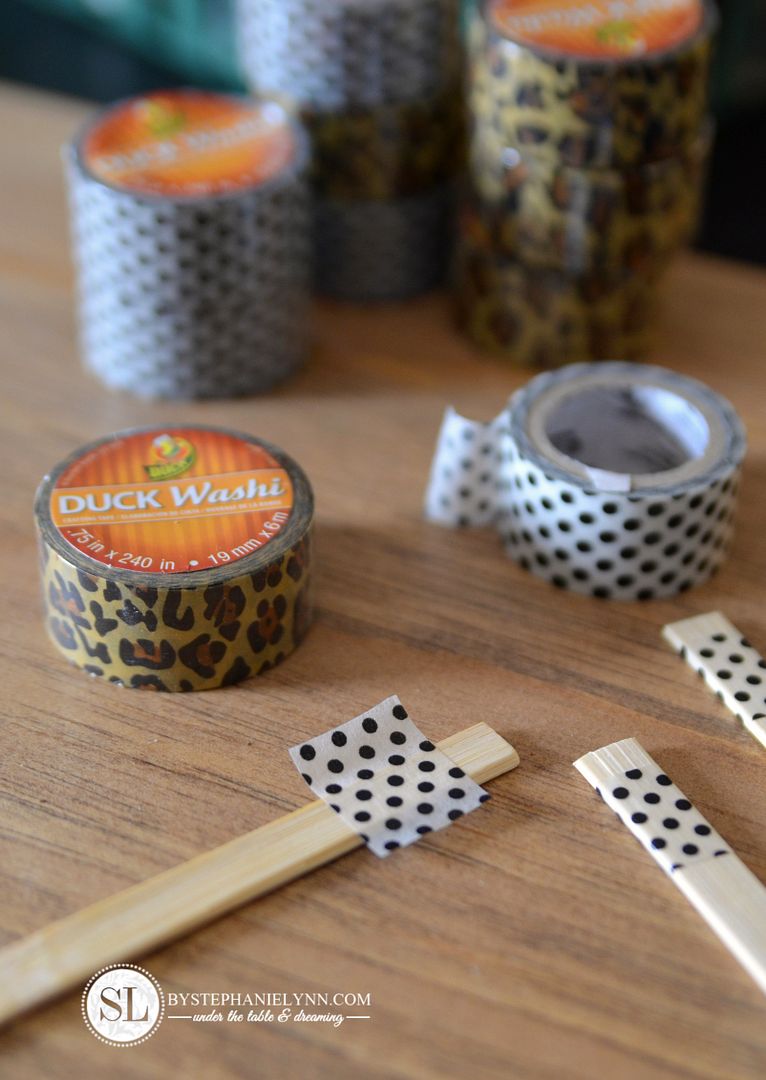 Step Two: Wrap a band of washi tape near the top of the skewer – as shown above.
If you're not familiar with washi tape, it is a decorative paper tape, similar to a masking tape, originating from Japan. Washi tape can be found in many decorative colors, patterns and fun designs. The Black Pin Dot
and Wild Leopard
 prints from the new Duck Brand Craft Tapes line were used above.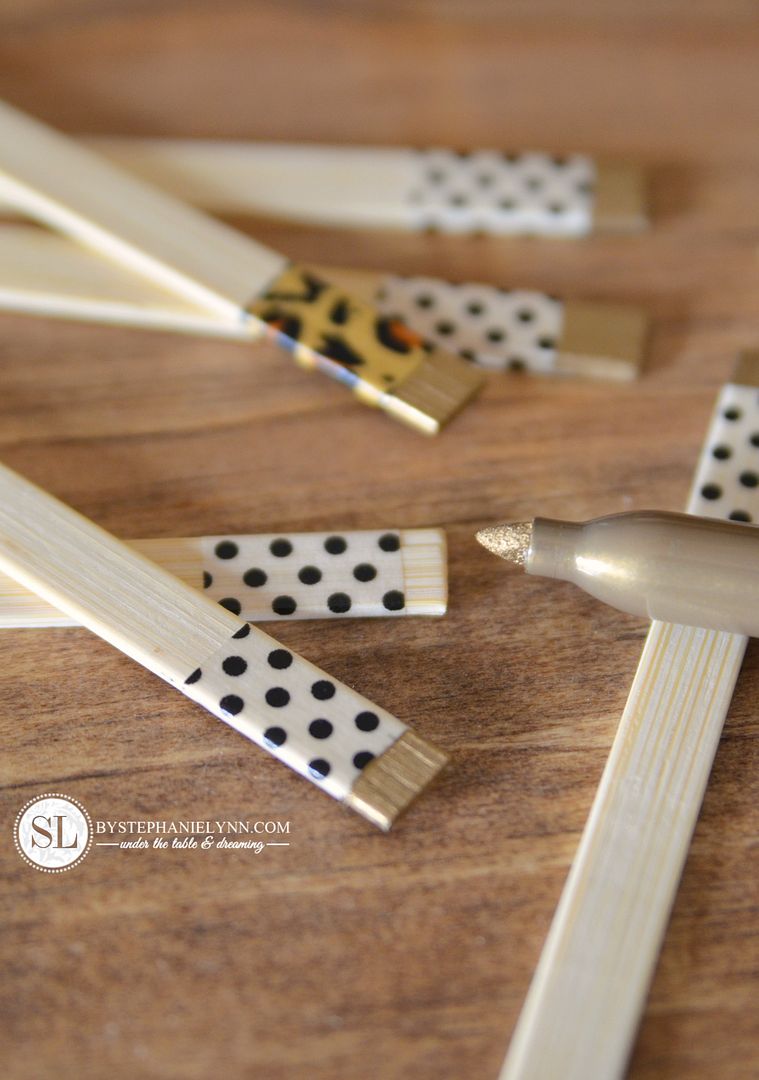 Step Three: (optional) Color the top of the skewer with a permanent marker.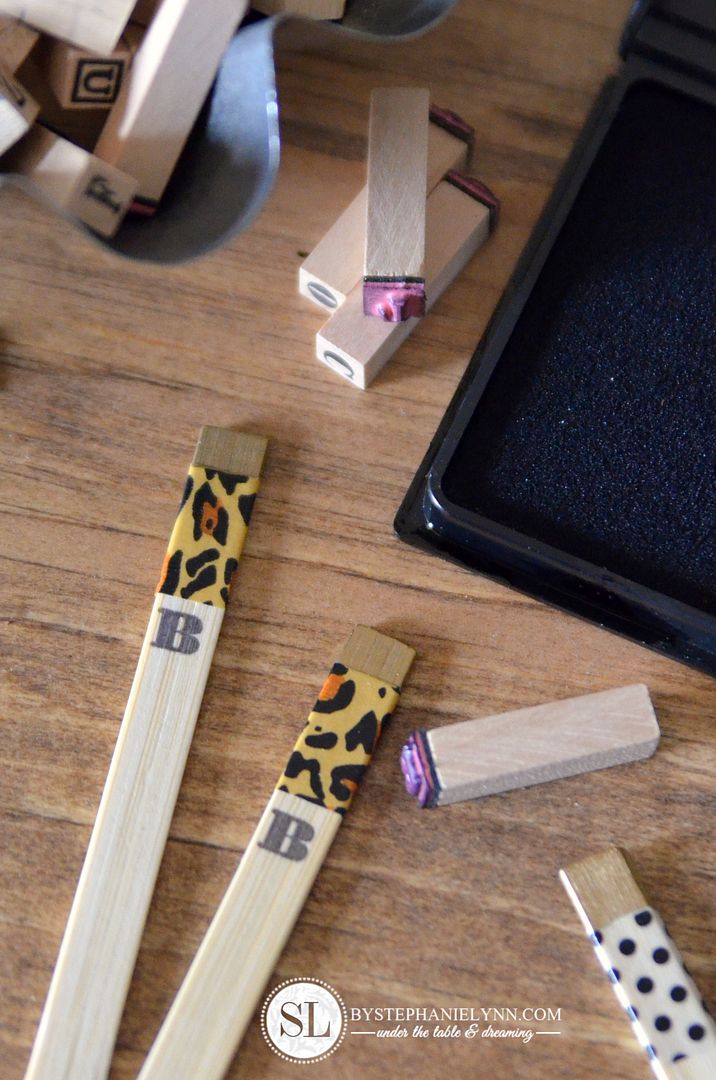 Step Four: Label the skewers using stamps.
Since these will be used to label our seed starter pots I decided to just stamp the first letter of each herb we planted. The mini alphabet stamps were found in the scrapbooking section of our local craft store – they come in a variety of fonts and can be found online here
.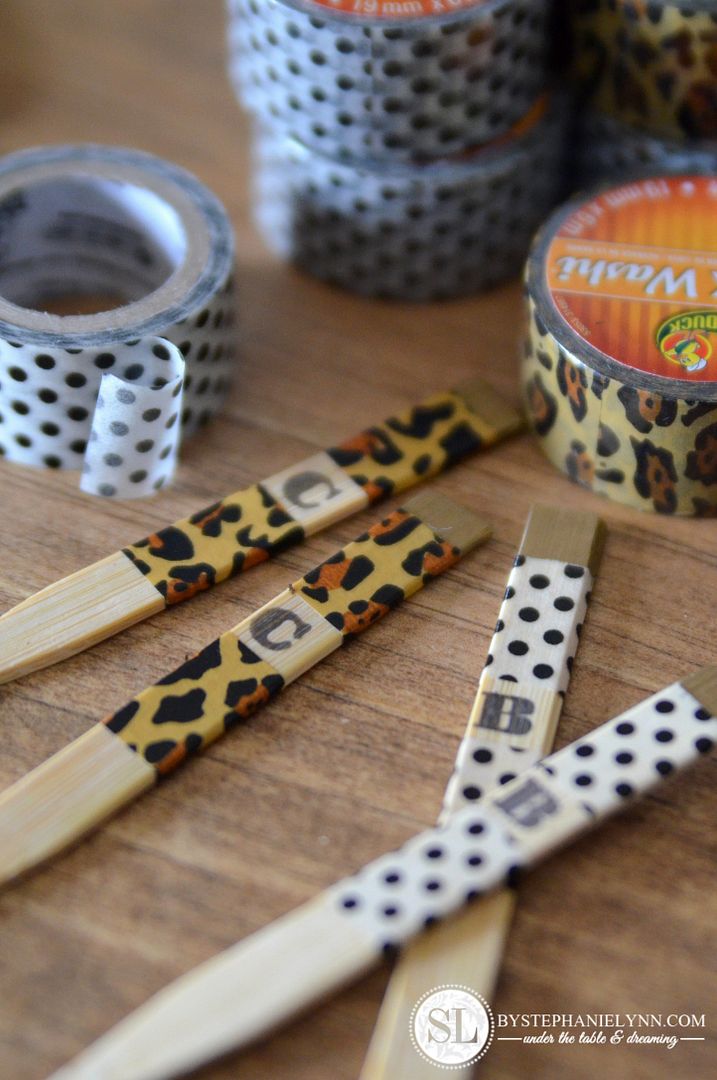 Step Five: Add a second band of washi tape.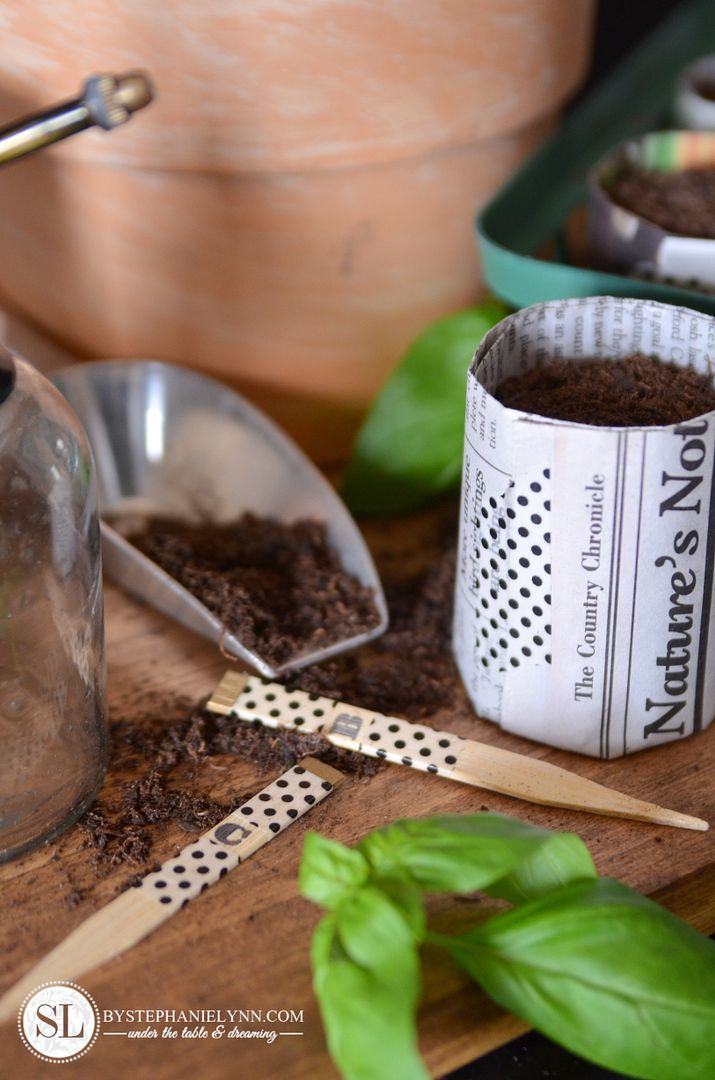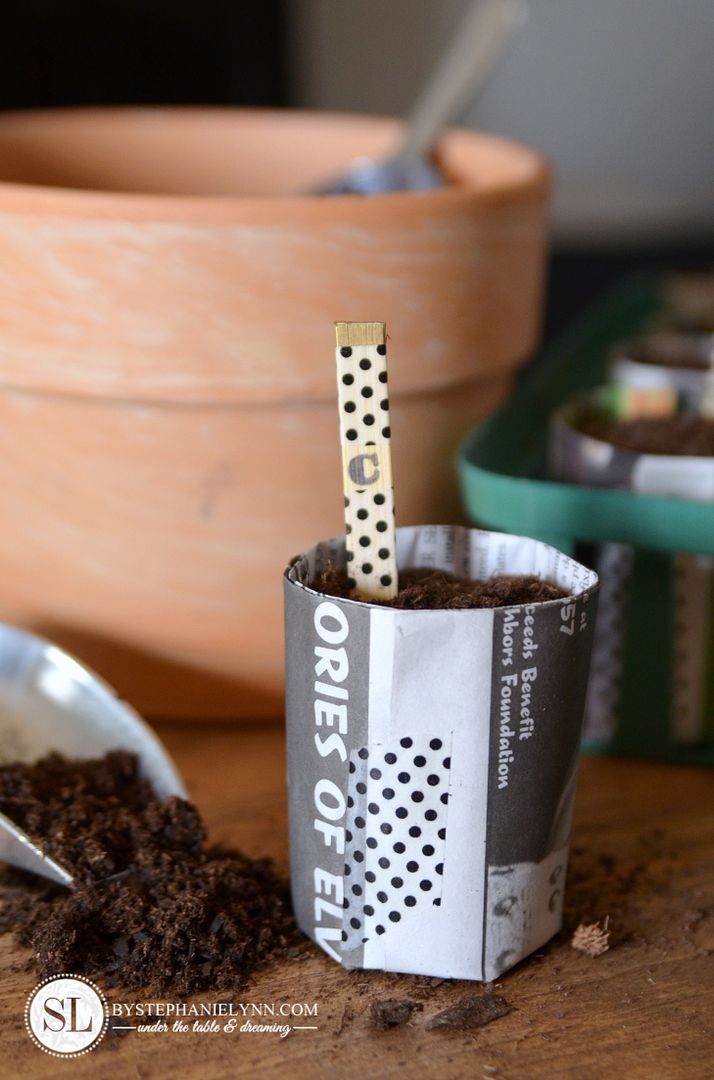 If you like to start your seeds indoors I'll be sharing the easy & super inexpensive tutorial for the handmade starter pots tomorrow.