This post brought to you by Giant Eagle. All opinions are 100% mine.
Turkey Roll Recipe – Everyday Thanksgiving Casserole | Growing up, one meal my Mom always had tucked away in the go-to dinner file was her turkey roll recipe. This easy to prepare weeknight meal captured the flavors of a Thanksgiving dinner all rolled up in a fun dish that we all loved.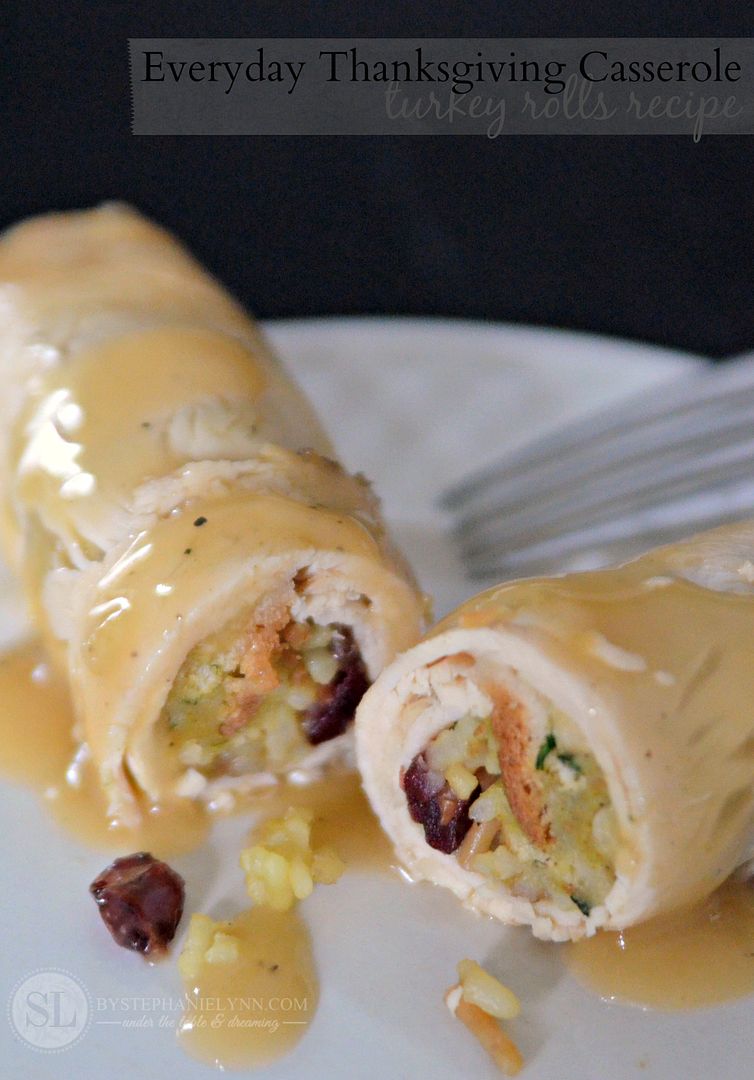 I recently was inspired to put a little spin on Mom's recipe with the addition of Knorr sides found at Giant Eagle. This simple dinner can be made even easier by tossing all of the ingredients in a casserole dish to save even more time – though I still really like the idea of the individual rolls.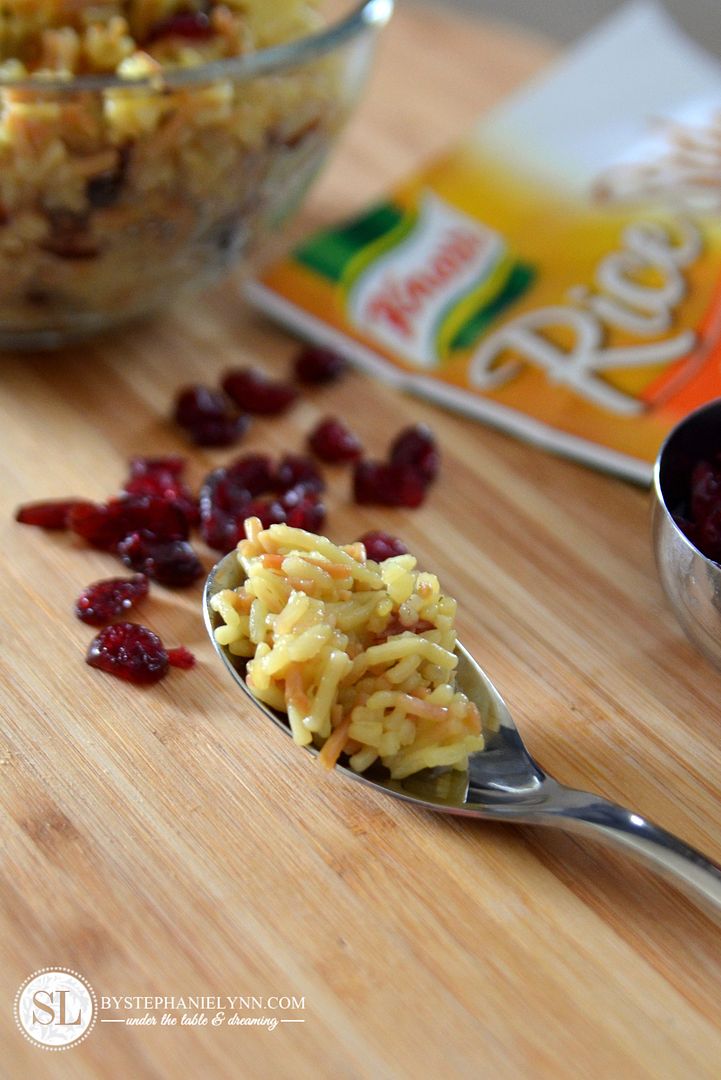 This recipe uses one package of Knorr Rice Sides and one pack of your favorite stuffing mix.
Both are neatly rolled up in sliced turkey –  right from deli counter – and of course,
we didn't forget the cranberries.
I like to use either the in-store deli roasted turkey breast (or Applegate pre-packaged) and to assemble I use two slices slightly overlapped as shown above.
It makes for a nicer roll and adds a bit more turkey to go along with all of the filling.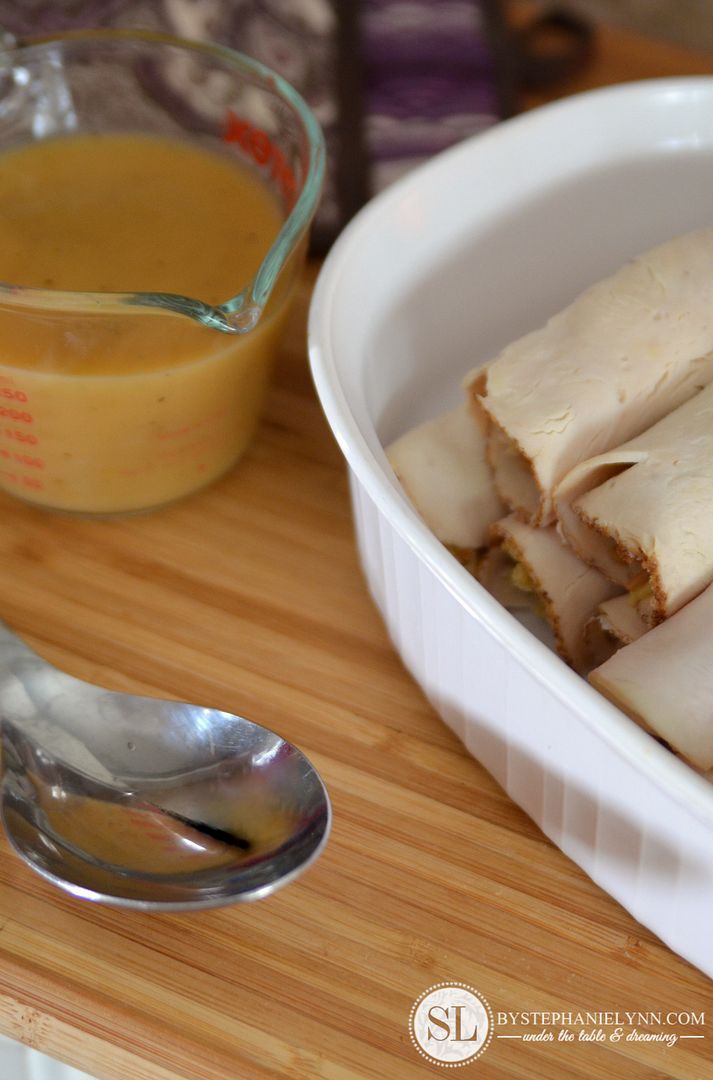 The turkey roll recipe takes about 10 minutes to prepare and 20 minutes to cook. A simple dish bringing a little taste of the holidays to your table…any night of the week.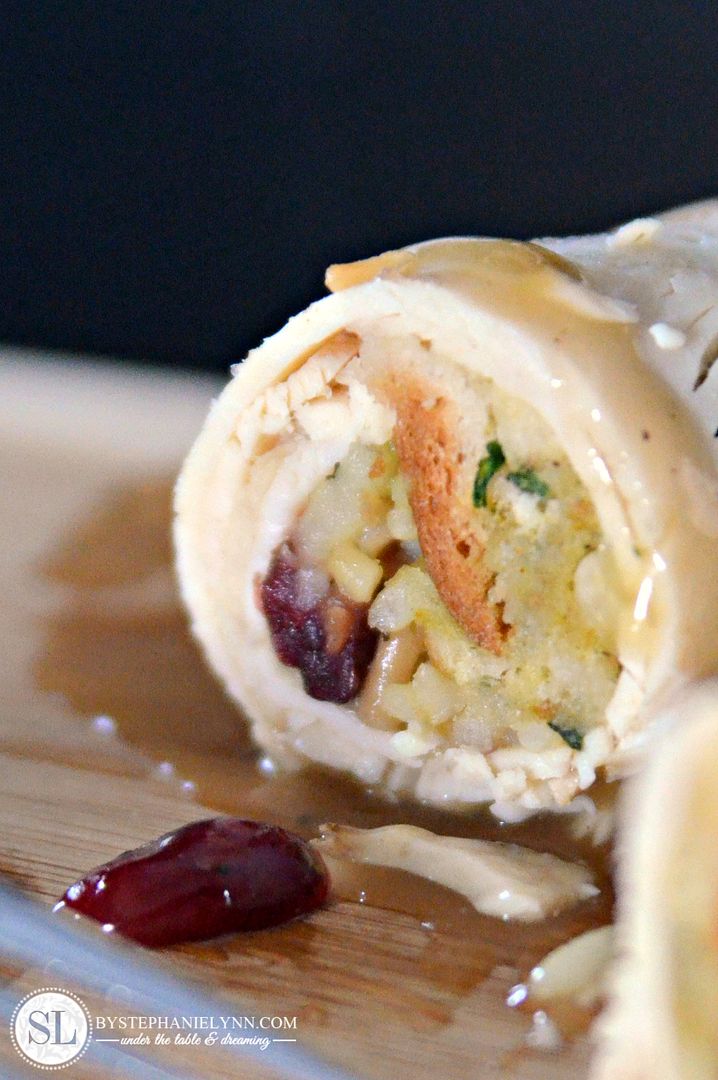 Turkey Rolls - Everyday Thanksgiving Casserole Roll Ups
Author:
www.bystephanielynn.com
Ingredients
1 Package of Knorr® Rice Sides - Creamy Chicken flavor
½ Cup of Dried Cranberries
1 (6oz.) Package of Stuffing Mix
1 Cup of Hot Water
1½ - 2 Pounds of Sliced Deli Turkey (sliced ¼ inch thick)
1 (12oz.) Jar of Gravy
Instructions
Preheat the oven to 350°.
Prepare Knorr® Rice Sides according to the package directions. During the last 5 minutes of cooking, stir in the dried cranberries.
While the rice is cooking, combine the Stuffing mix with ½ cup of hot water. Set aside for 5 minutes.
Spoon a scoop of the rice, along with a scoop of the stuffing, onto the turkey slices.
Roll up each turkey slice and place seam side down in a baking dish.
Pour gravy over turkey rolls.
Bake for 20 minutes.
Notes
Makes approximately 16 Turkey Rolls.

Alternate Casserole Method: Prepare the rice and stuffing as detailed above. Cut the turkey slices into strips. Mix the turkey, rice and cranberries together and place in casserole dish. Top with the stuffing mixture and bake 20 minutes or until the top is golden brown. Serve with warm gravy.
For more inspiring dinnertime recipe check out Knorr's Free Recipe Book