How to Make Dinosaur Fossil Rocks – Michaels passport to imagination kids crafts | Last week my little guy and I had the pleasure of attending a Passport to Imagination crafting session at Michaels. This summer program for kids is being held in Michaels stores nationwide –
every Monday, Wednesday and Friday, all summer long.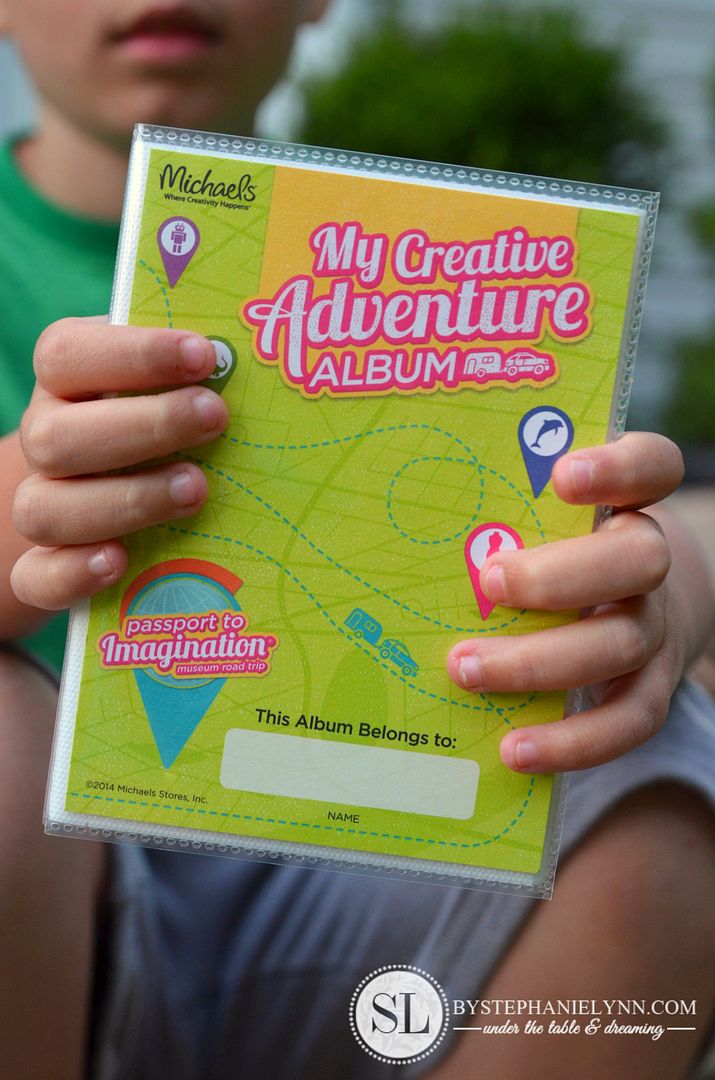 Each class is packed with crafts inspired by exhibits found throughout some of North America's best museums. The 2 hour classes cost just $2 and that even includes all of the needed crafting supplies.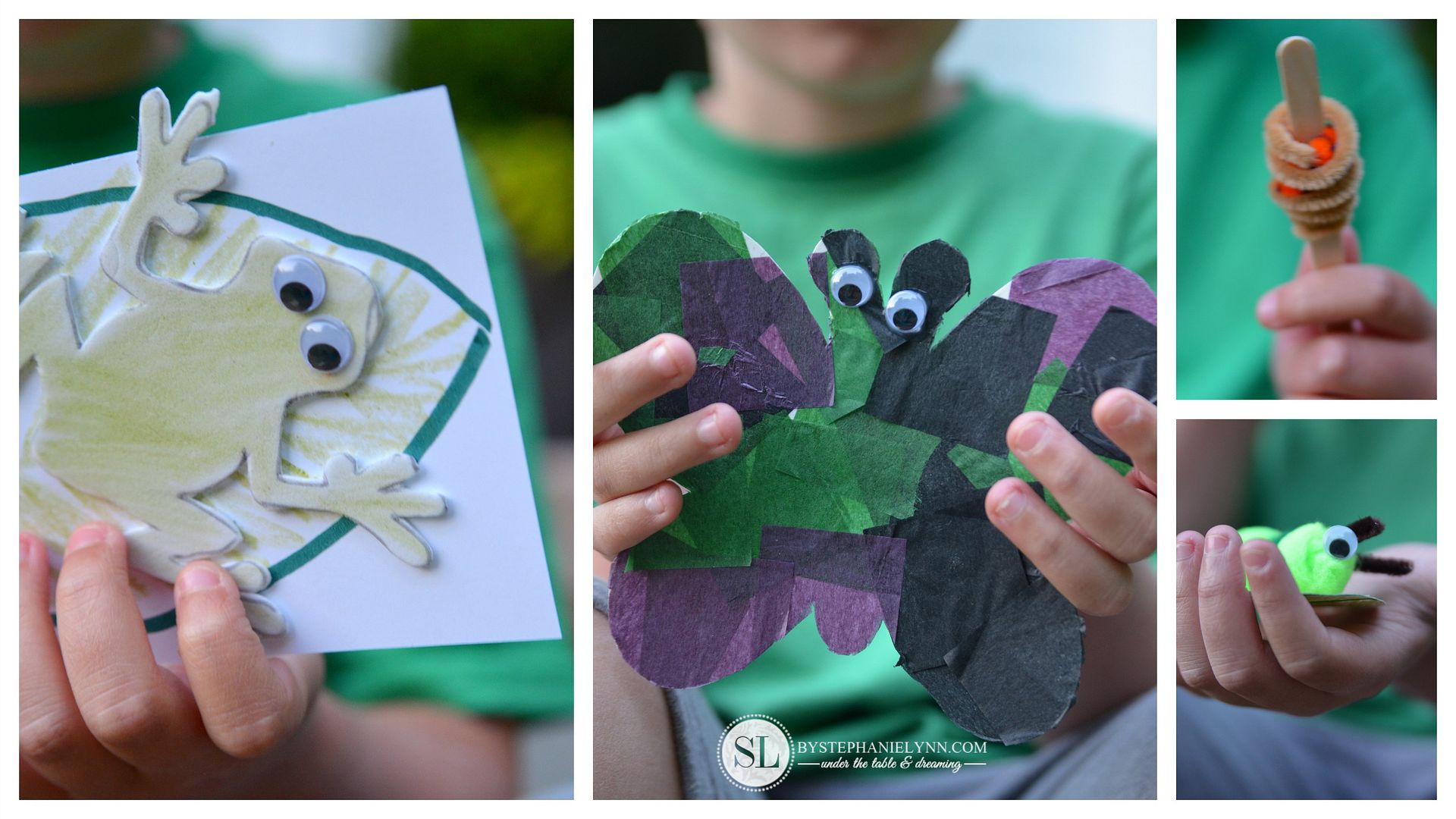 This week, week 1, we traveled to The Field Museum in Chicago and explored a variety of topics including fossils, dinosaurs, butterflies and tree frogs. The pictures above are all of the projects we had fun making during day 3 of our road trip – a tree frog printing and the life cycle of a butterfly.
I love the fact that the classes provide an easy outline for us to use at home for some continued learning throughout the summer months. The crafting sessions are perfect for sparking that initial interest in a casual but fun way – our seven year old totally enjoyed.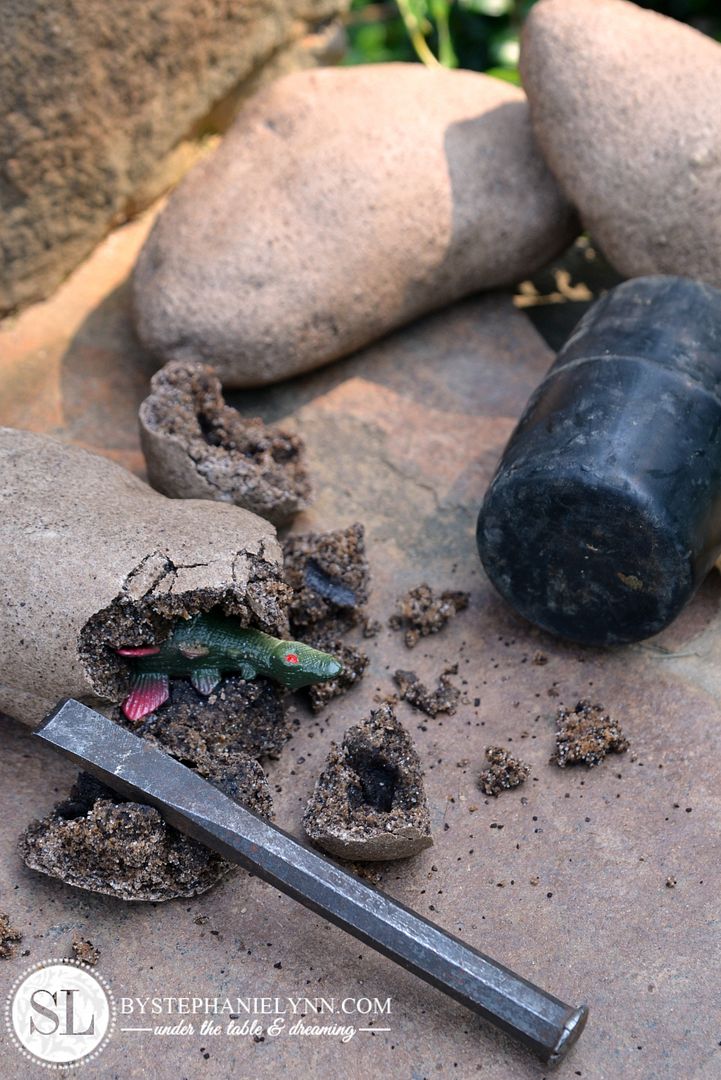 This week we were inspired by the dinosaurs and fossils – so it was naturally fitting to make some Dinosaur Fossil Rocks for one of our in-home projects. This fun hands on activity uses a simple salt dough recipe – which you probably already have the ingredients for, right in your pantry.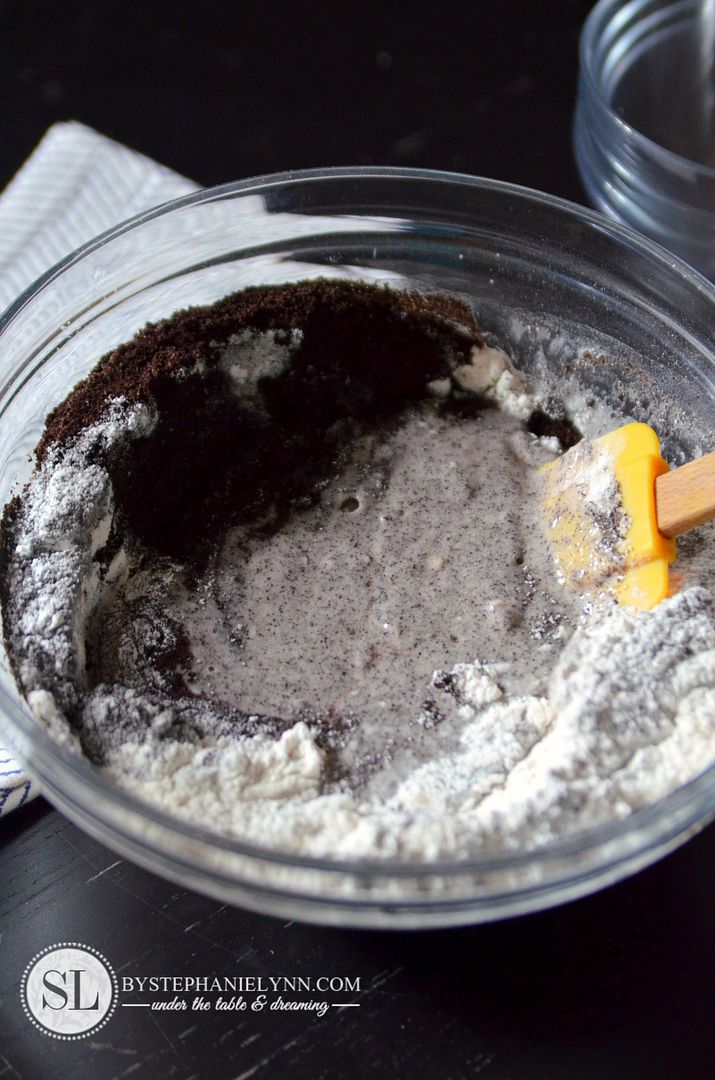 Salt Dough Recipe for Dinosaur Fossil Rocks
Author:
www.bystephanielynn.com
Ingredients
2 Cups of Flour
1 Cup of Salt
1 Cup of Fresh Ground Coffee
1 Cup of Water
Instructions
In a large mixing bowl combine all of the above ingredients together. Stir together, scraping the sides, until a soft pliable dough has formed.
Assemble the dinosaur fossil rocks following the pictures (at bystephanielynn.com).
Leave to air dry for at least two to three days or speed up the process by baking in a 200°F oven until dry and hard. (about 4 hours)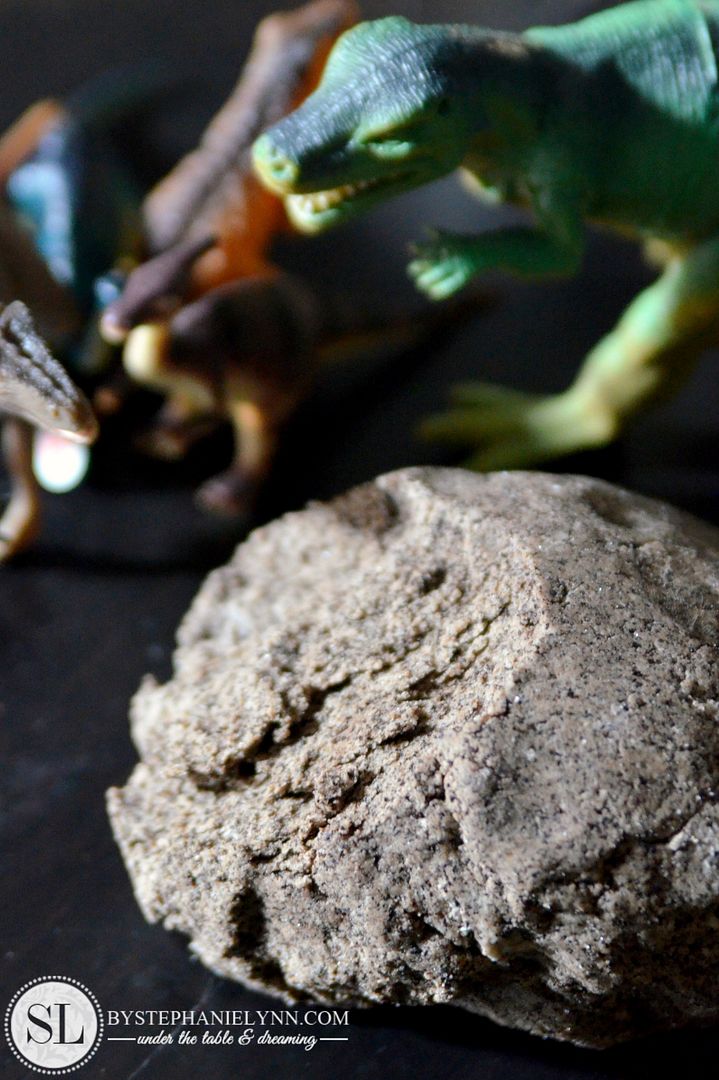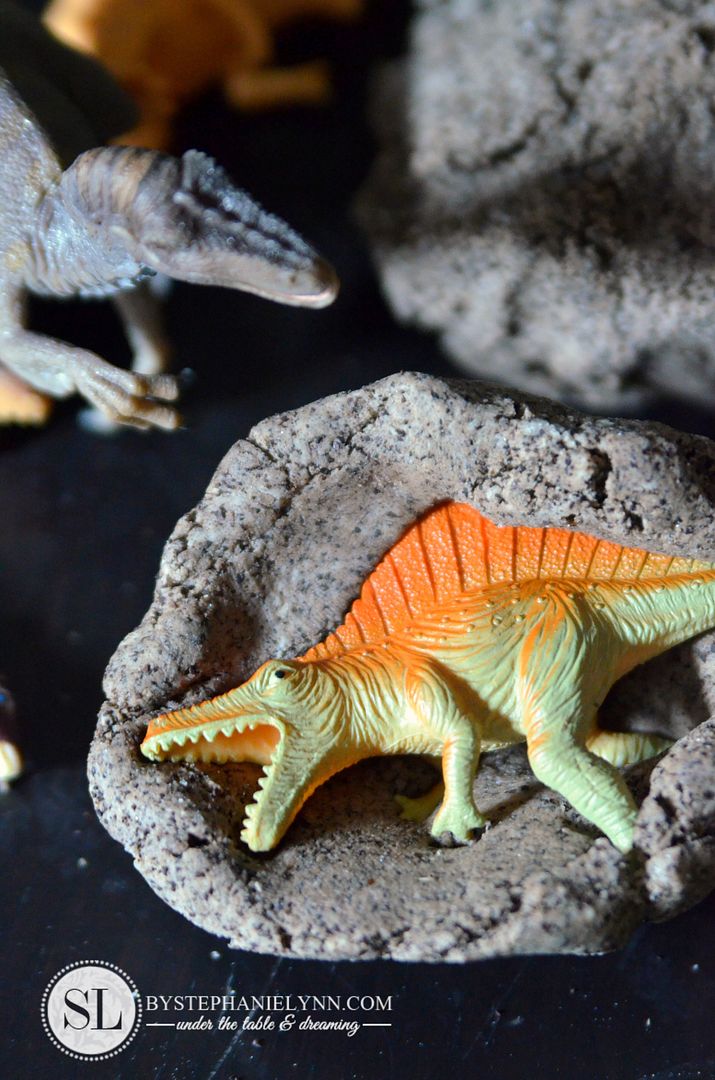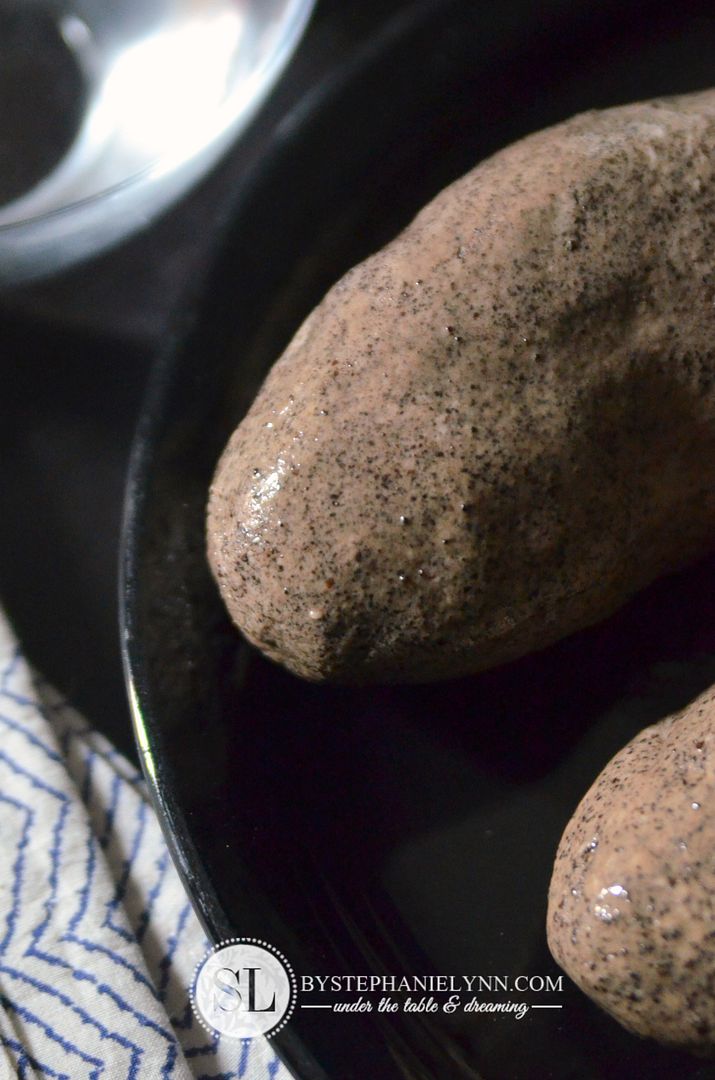 Tip: once the rocks are formed, dip your finger in a bowl of water and lightly rub the dough's surface to smooth out any seams.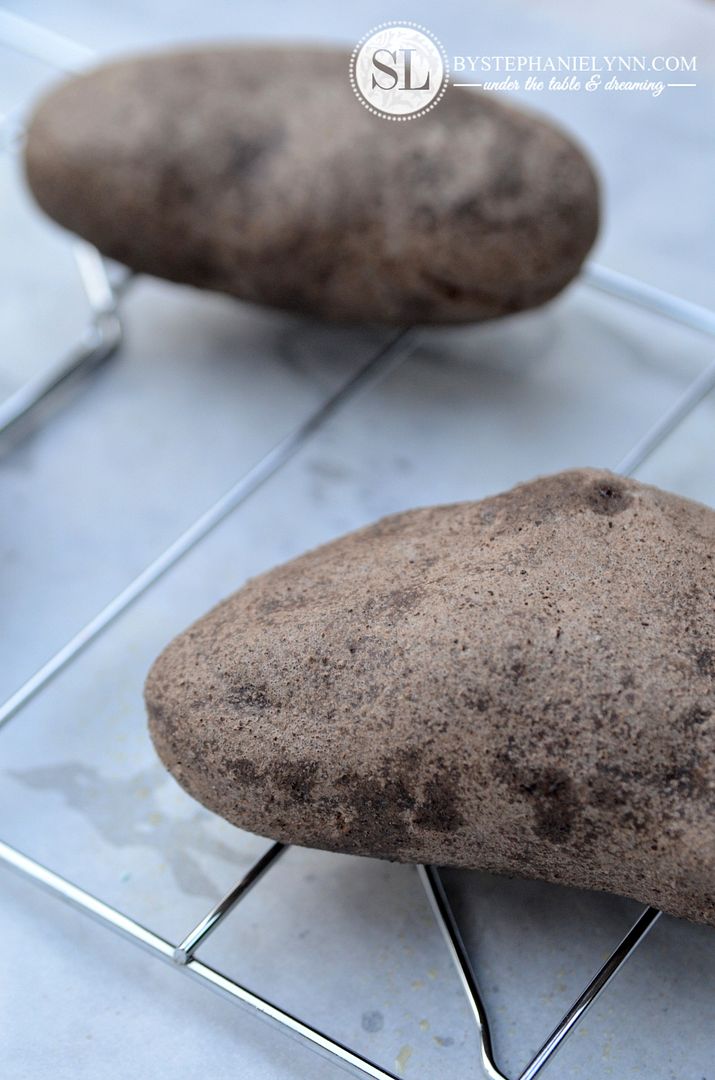 I like to bake ours in the oven because it is a lot faster (just line a baking sheet with a piece of parchment paper). Make sure the oven temp does not go over 200°F and turn the rocks every half hour or so to help them dry out evenly. After they have baked for about an hour I add a wire rack to the baking sheet. This lifts the rocks up just a bit and helps speed up the process.
(***before placing the rocks on a wire rack – be sure to bake them for at least an hour so the dough has a good 'crust' on it – otherwise the rack will leave indentations in the dough.)
The recipe above produced enough dough to make 3 large rocks – approximately 6 inches x 3 inches big. Our rocks were baked for 4-6 hours.
When ready they will be dry and very hard.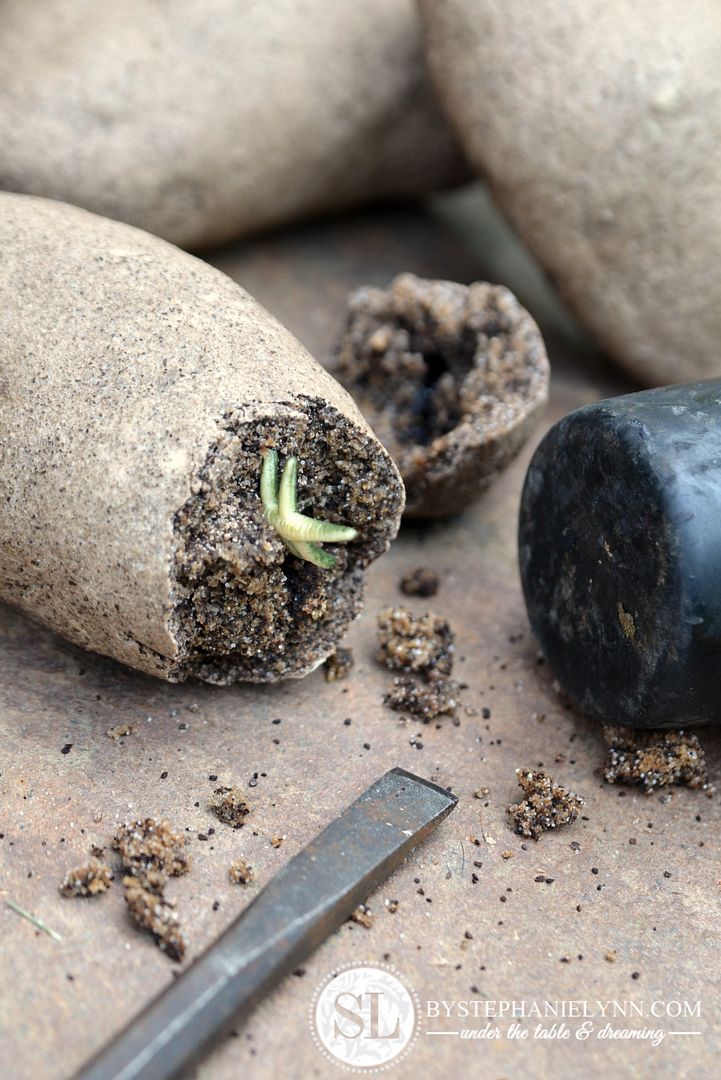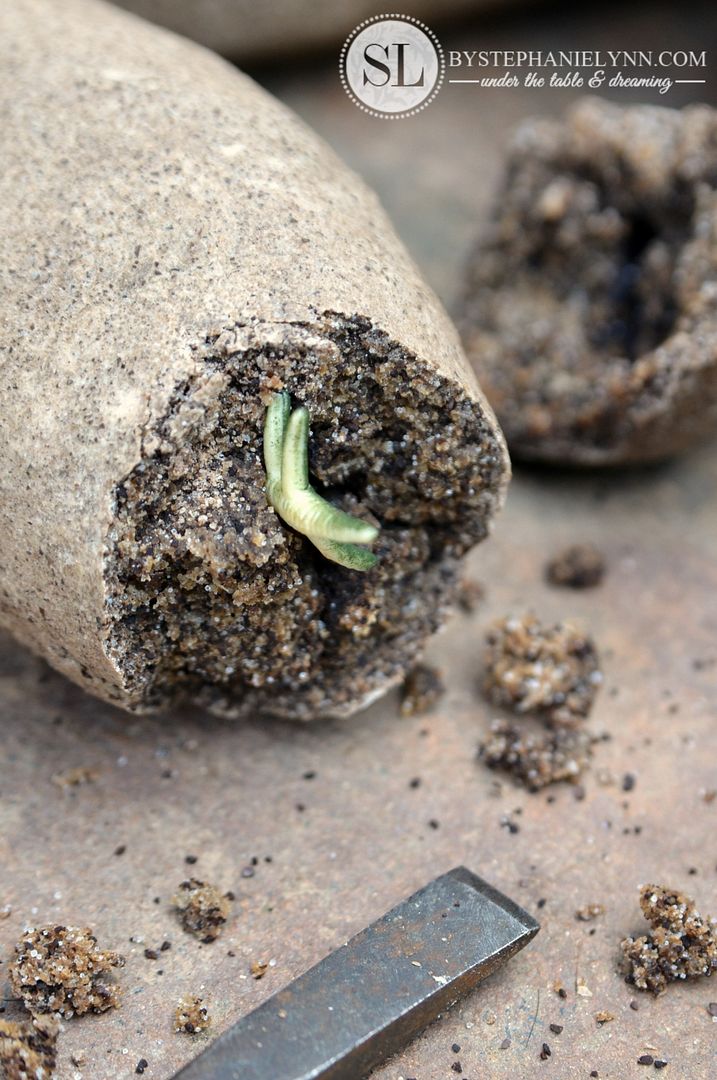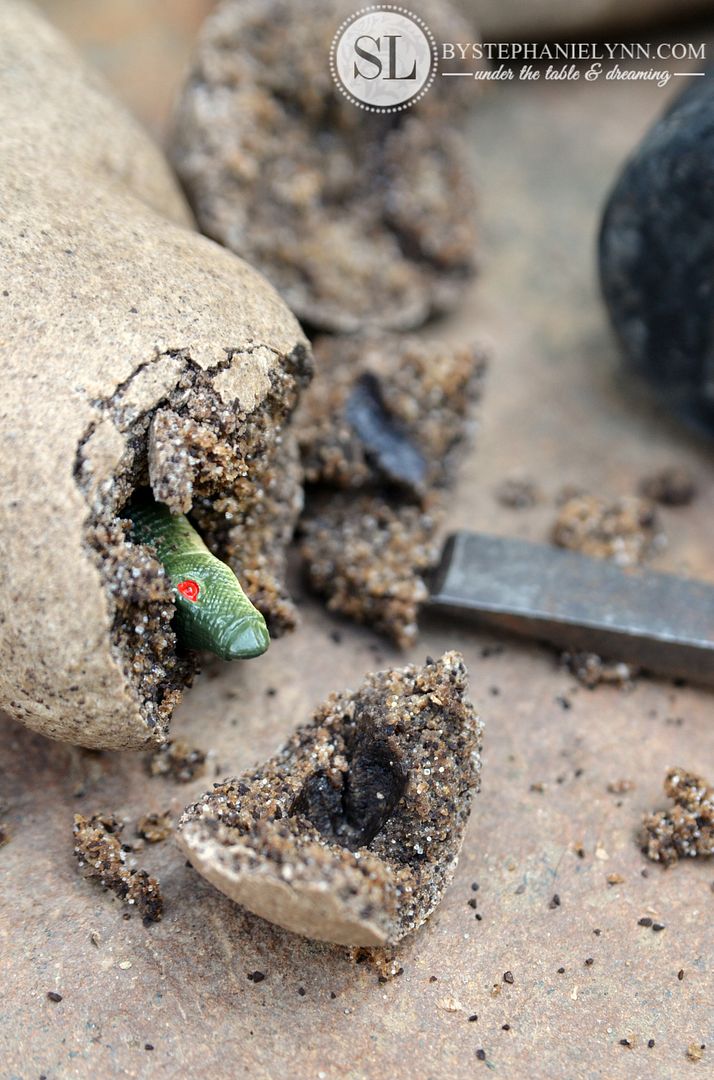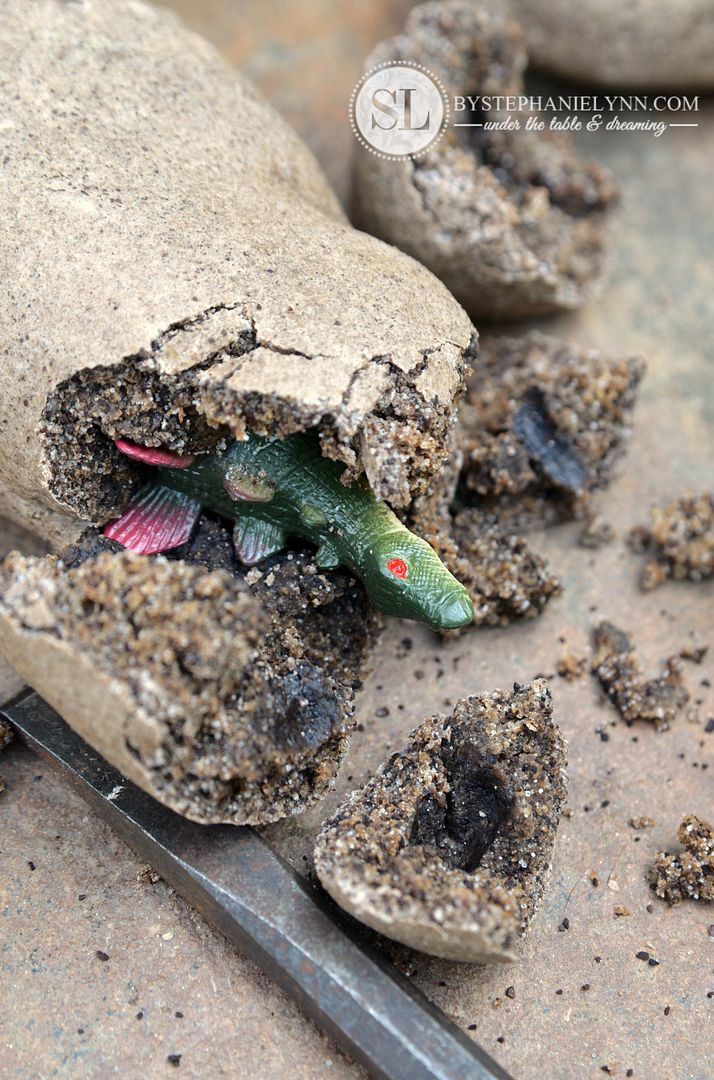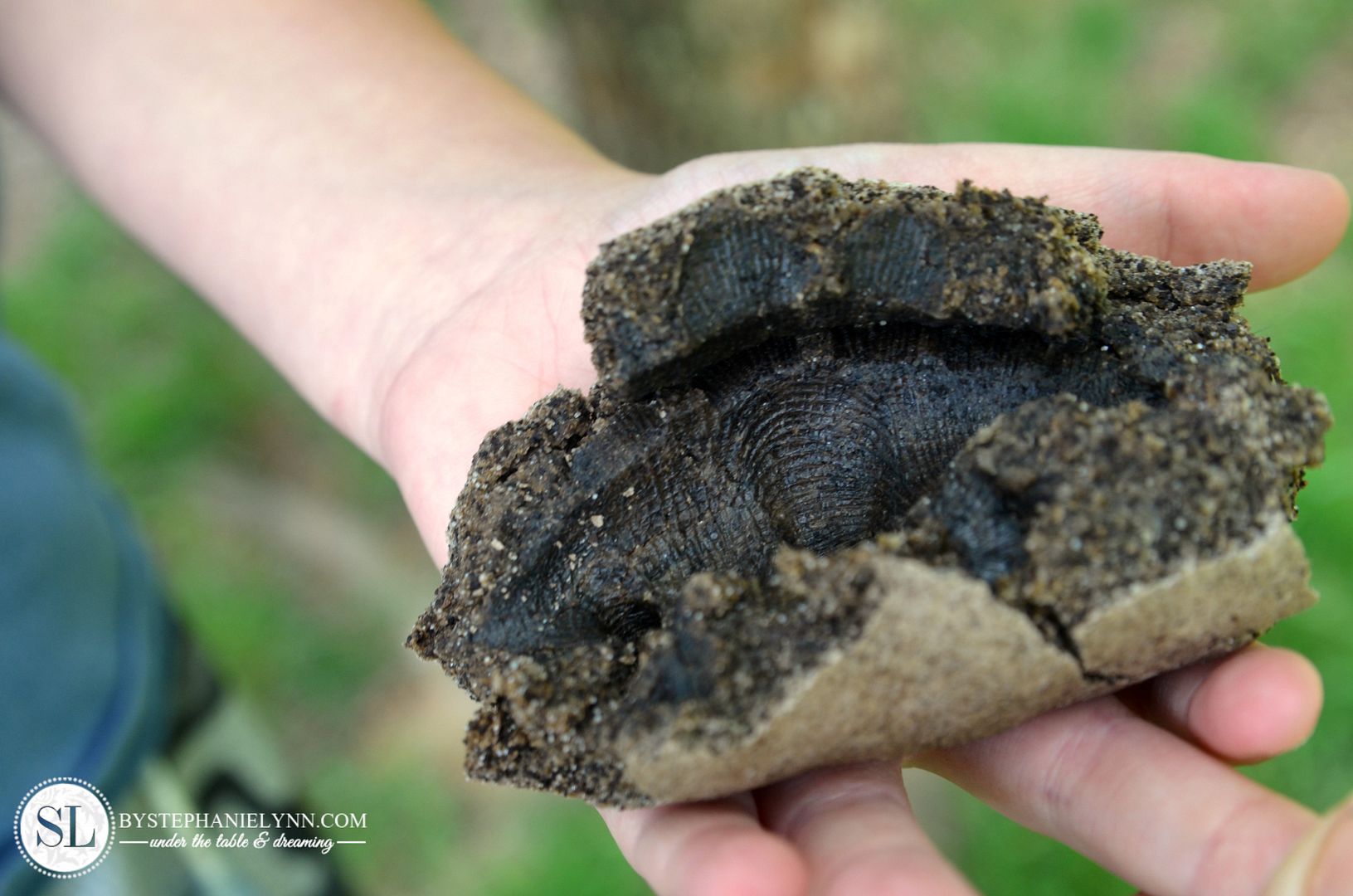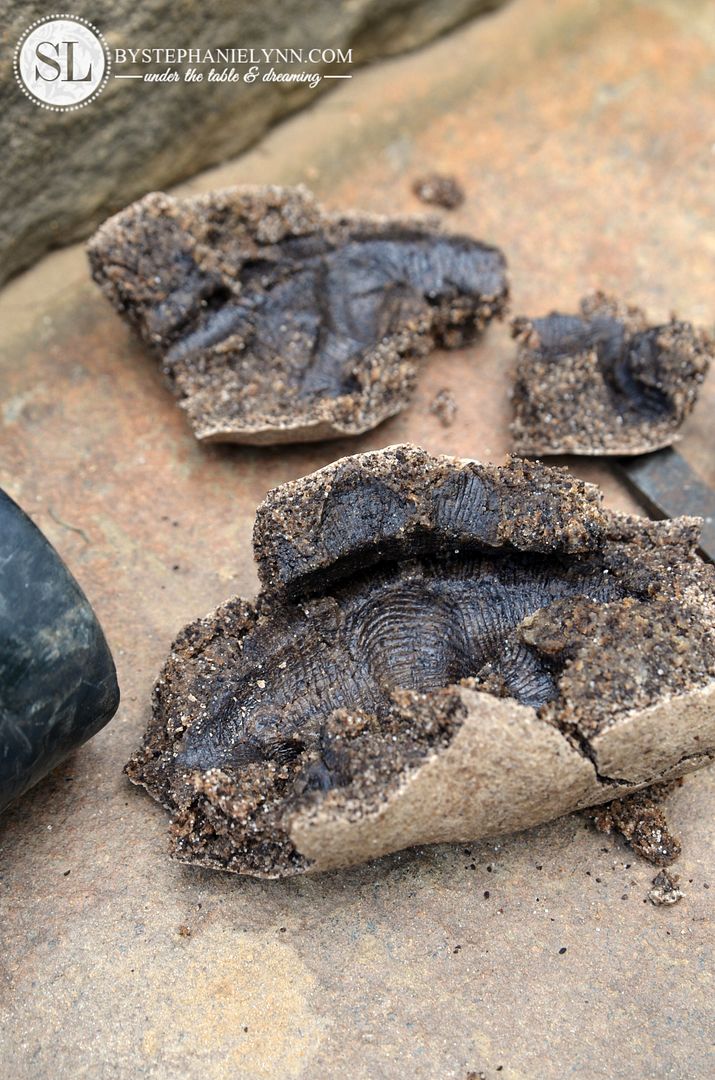 We are pretty excited to be traveling to the Georgia Aquarium next week.
Catch up with us on Instagram for some adventure updates.
For dates, details and crafting projects be sure to check out the full Passport to Imagination itinerary. You can find local stores and even sign up for classes right online. Happy Crafting!
This post is brought to you by Michaels
. The opinions read here are entirely my own.
Don't forget to print this weeks coupon before heading in-store.