Sharpie Painted Glass Water Bottle – you gotta regatta #paintyourway | This shop is part of a social shopper marketing insight campaign with Pollinate Media Group® and Sharpie, but all my opinions are my own. #pmedia #PaintYourWay http://my-disclosur.es/OBsstV
My niece is getting ready to go to field hockey camp next month – the joys of still being in high school. She spent a few hours this weekend going through the list of necessities to bring, while making a shopping list in the process. Those kind of lists are still so exciting to me!
We decided to throw some crafting time into the mix and began personalizing some of her gear.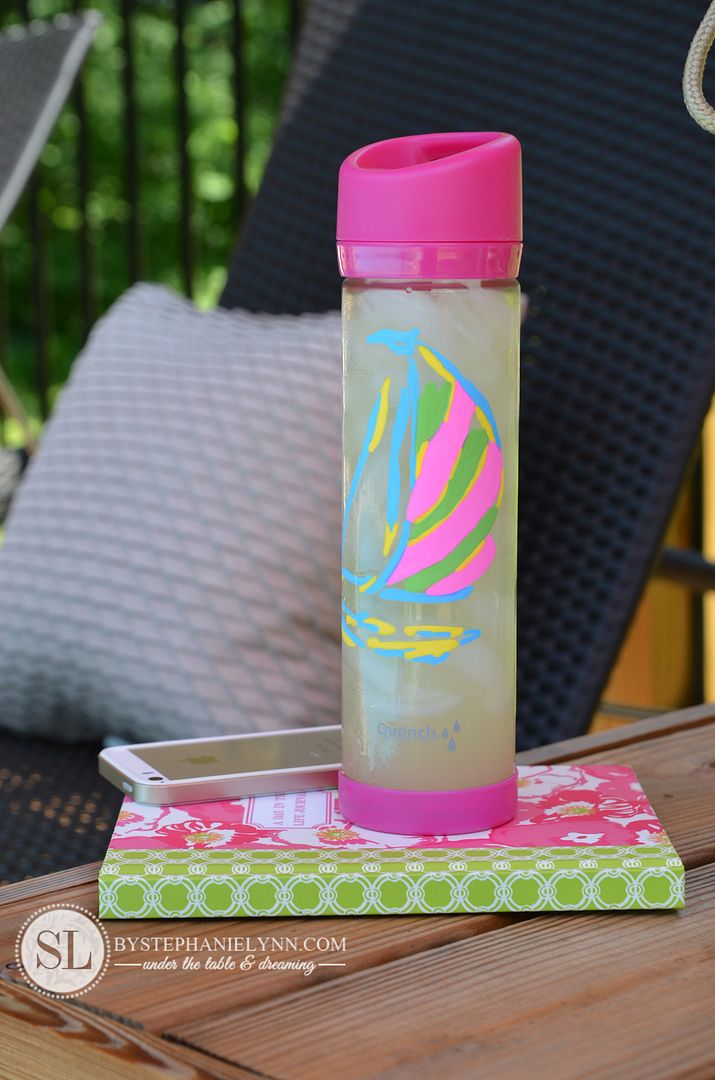 We started with a 'athletic necessity', on and off the field – a nice water bottle.
During a quick trip to Michaels
we picked up the only crafting supplies we needed – Sharpie Paint Markers.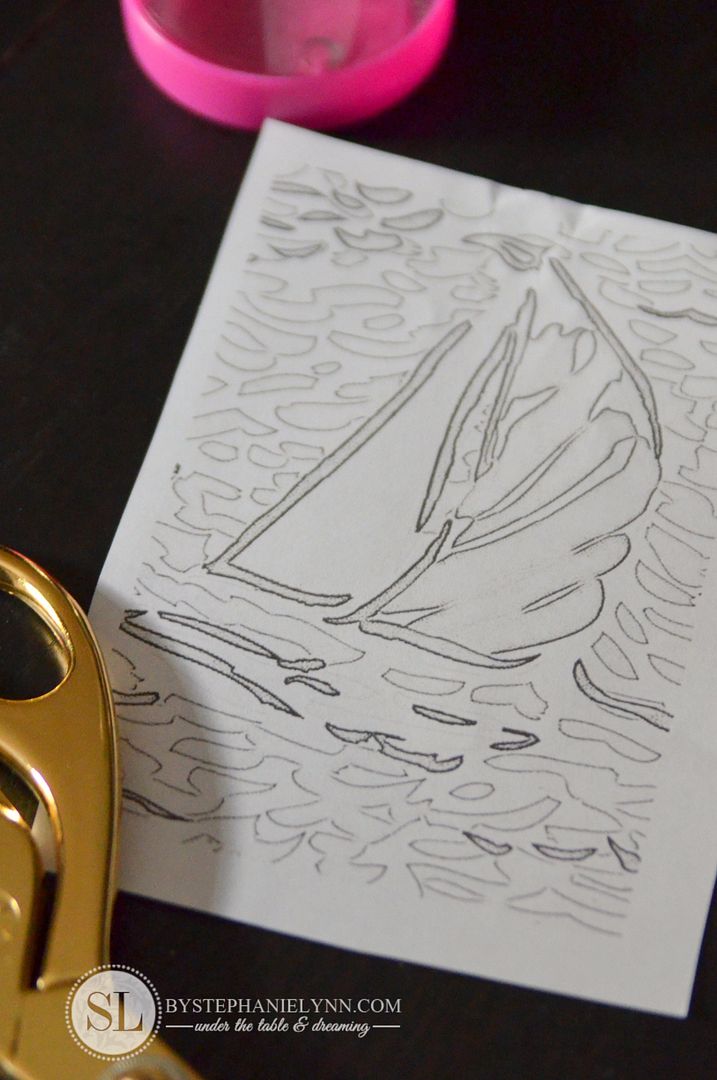 We decided to customize the bottle with her monogram and part of her favorite Lilly print, a You Gotta Regatta sailboat.
While the designs can definitely be free handed – we used a huge shortcut and trace the design.
The design was cropped and converted to a pencil sketch – we used Picasa's free software – then printed out on regular paper.
(tip: A copy of the print we used was downloaded right from the Lilly site – they are always sharing new background prints that can downloaded for free on their blog – which we just love!)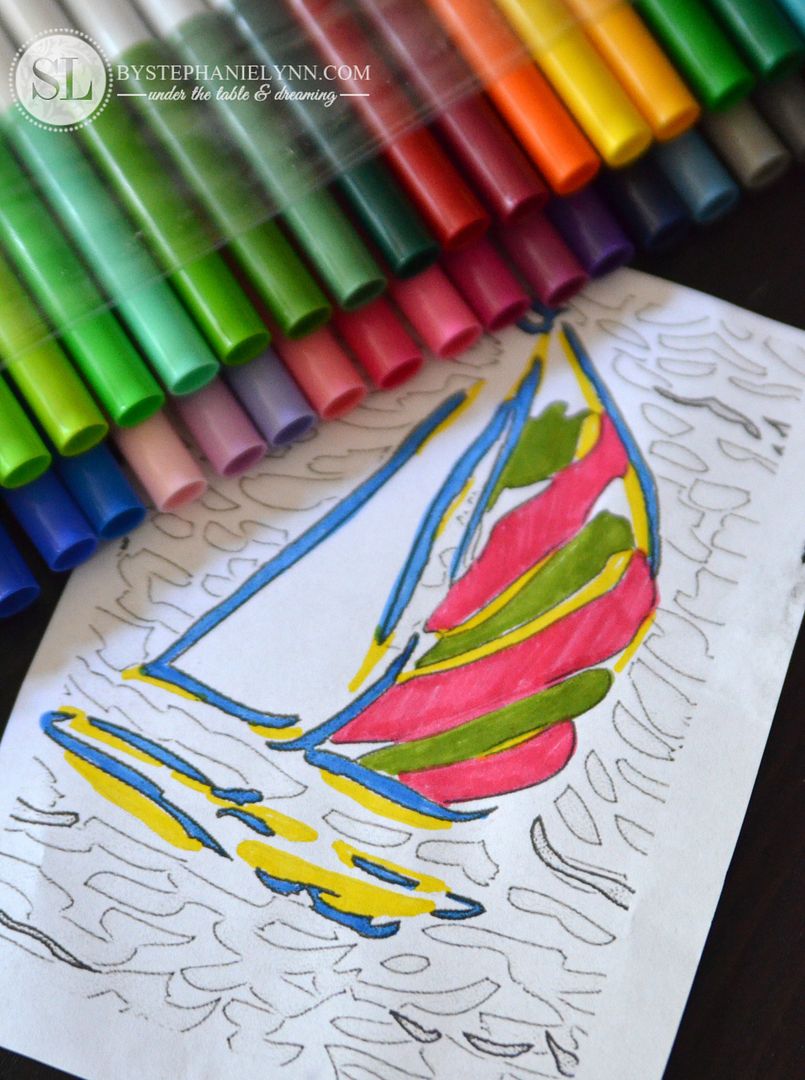 From there the parts of the design we wished to trace were colored in with regular markers. This helps tremendously when you have multiple colors to trace.
(note: you can simply print the design in color – however with this particular print it was much easier to just outline the part of the design we wished to trace.)

The design was then tucked into the water bottle, aligned, and taped in place.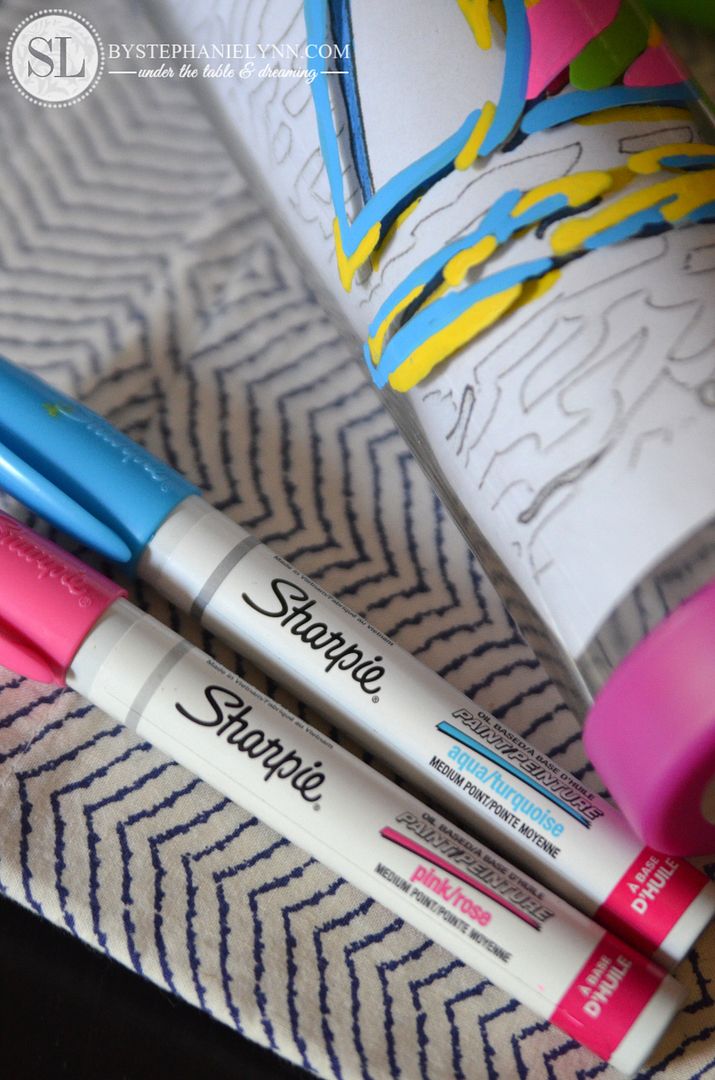 Next the designs were traced, right on the glass with Sharpie Paint Markers. For the glass we choose the oil-based markers. These markers are made to be used on virtually any surface, including glass. Plus they are quick-drying and resistant to water, fading, and abrasion. (much easier than those day of 'baking' on the designs) The opaque colors are so vibrant too – plus they dry with a glossy finish.
A couple of tips:
start with a clean surface – free of oils and fingerprints
shake the markers well, before and during use, to ensure the paint inside is mixed
outline the design then fill in the color
we traced over our designs three times to achieve rich, vibrant colors on the glass (letting each coat dry completely)
occasionally depress the marker tip (on a separate piece of paper) as you are painting to ensure a good continuous paint flow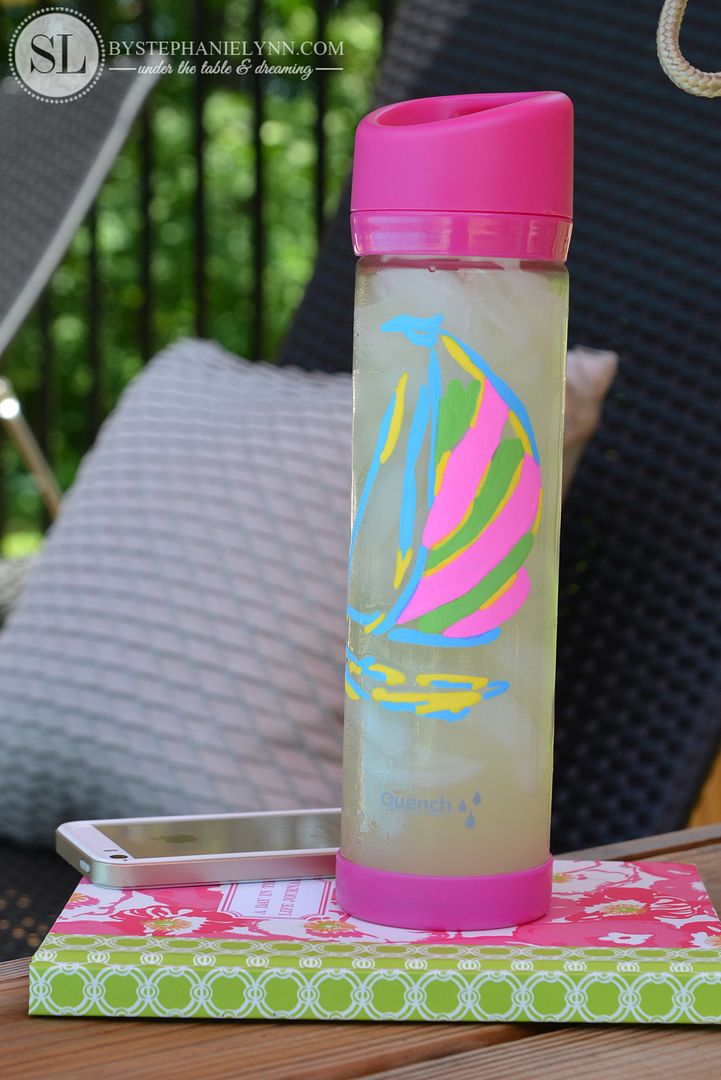 We just love the outcome.

The paint markers are water resistant so care does have to be taken when washing or prolong exposure to water – or the design will peel off.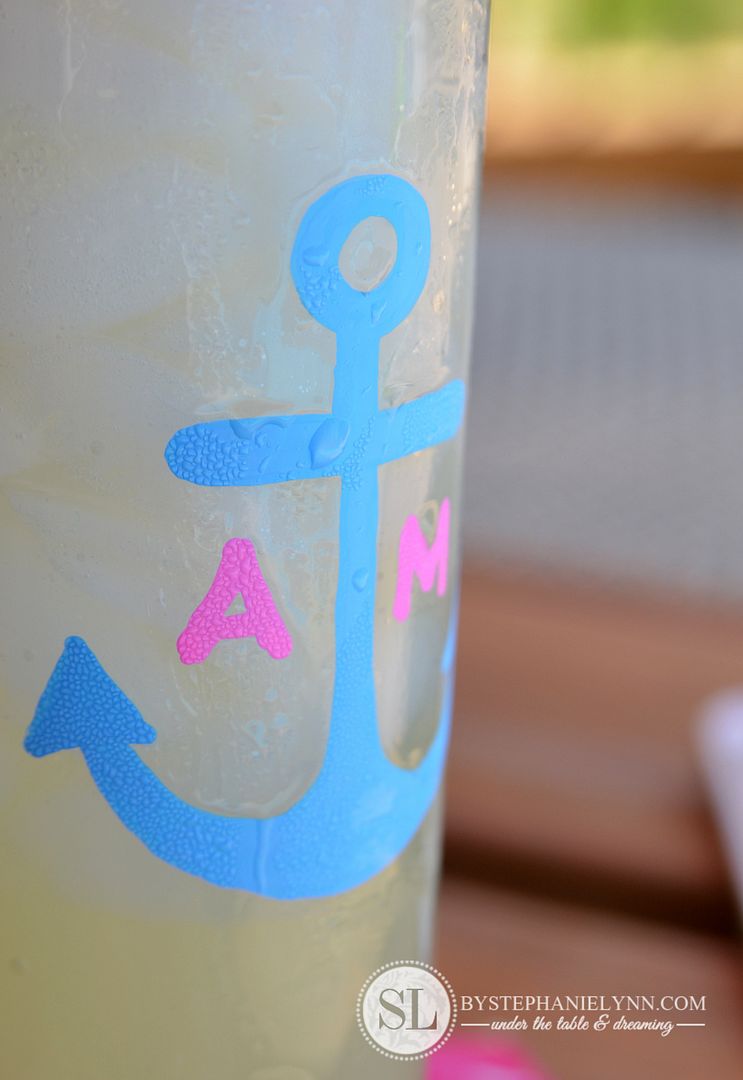 Here is the monogram we added to the back.

So many possibilities.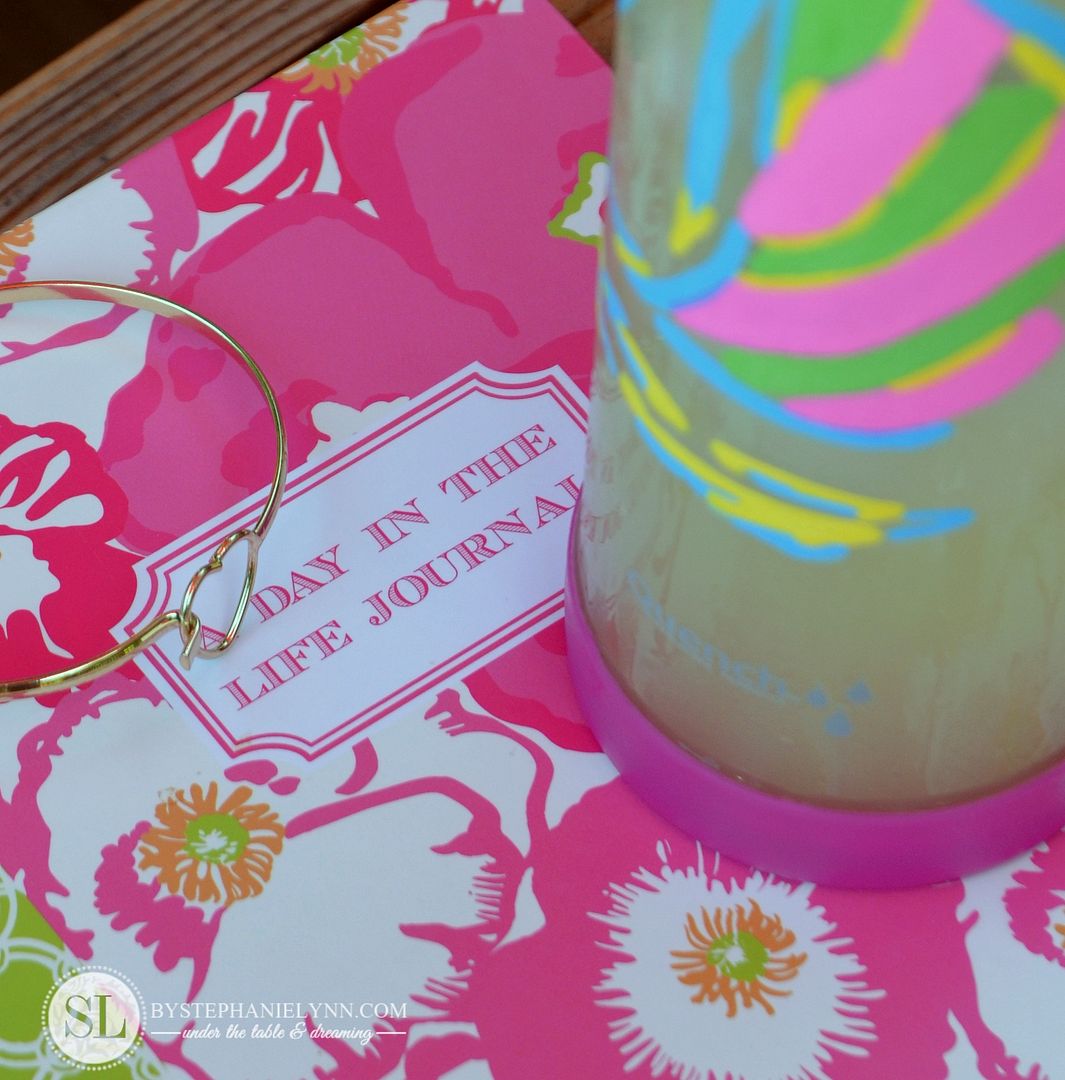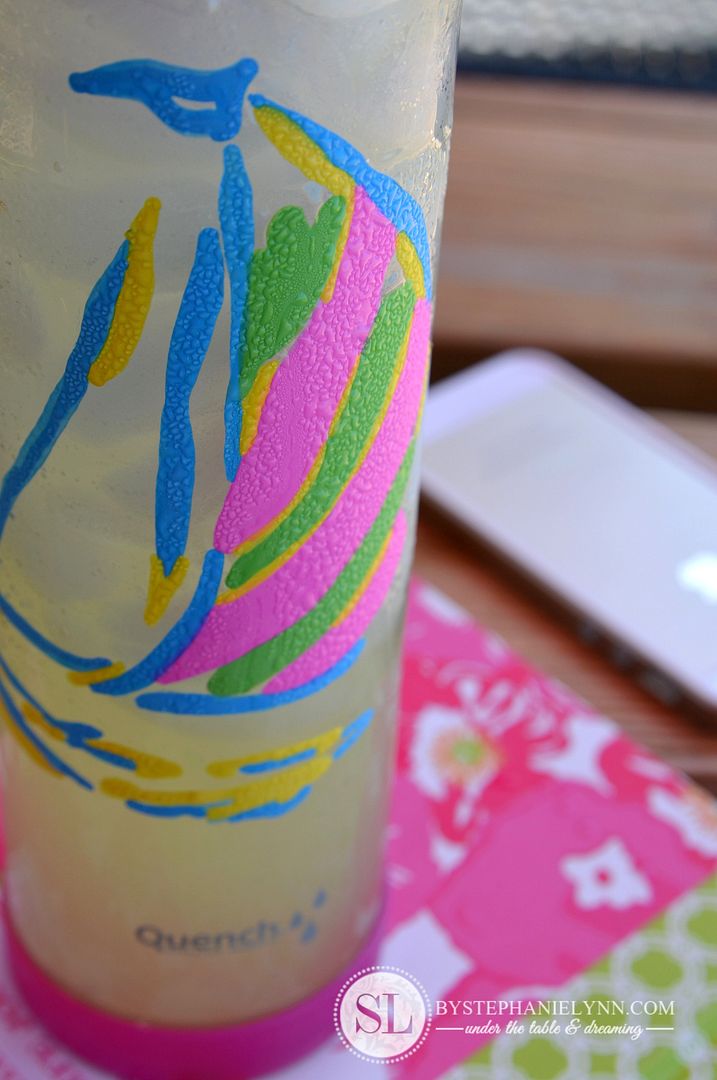 What would you create?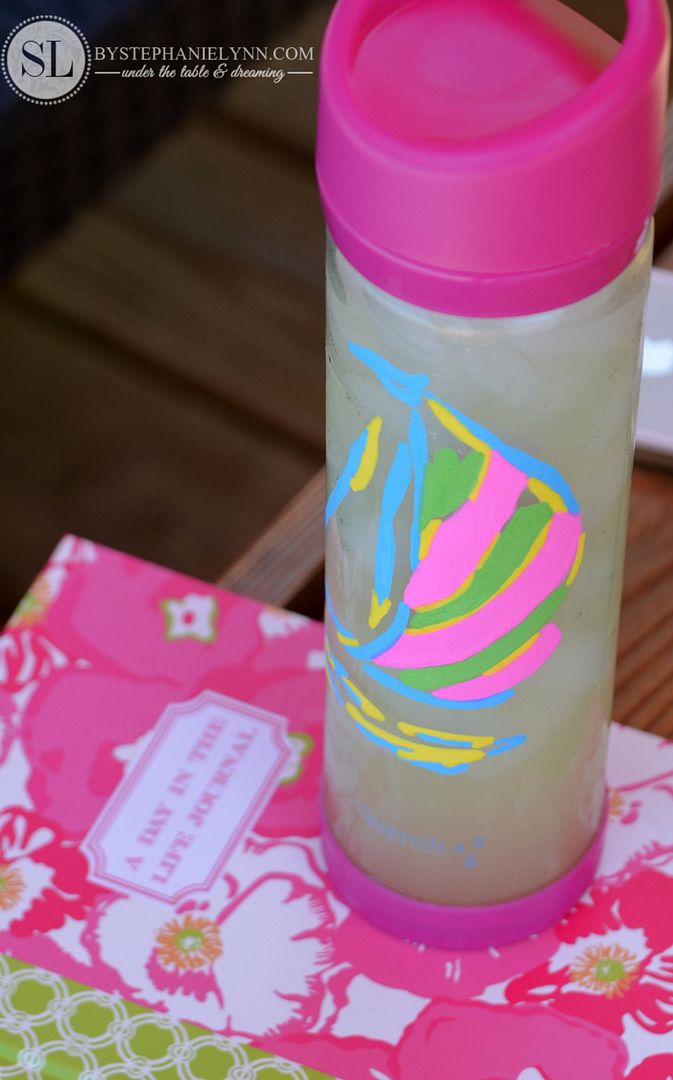 For more paint marker inspiration check out Sharpie on Facebook and Twitter.
And don't forget to print a 40% coupon here for your next Michaels visit.