Summer Fun List – framed summer activities checklist #michaelsmakers | We have been counting down the days to summer and are pretty excited to celebrate the official first day next weekend. Each summer we have lots of fun things we would like to try and fit in our schedule  – some simple treasures, a couple favorite traditions, a few actual trips and a whole lot of everyday fun.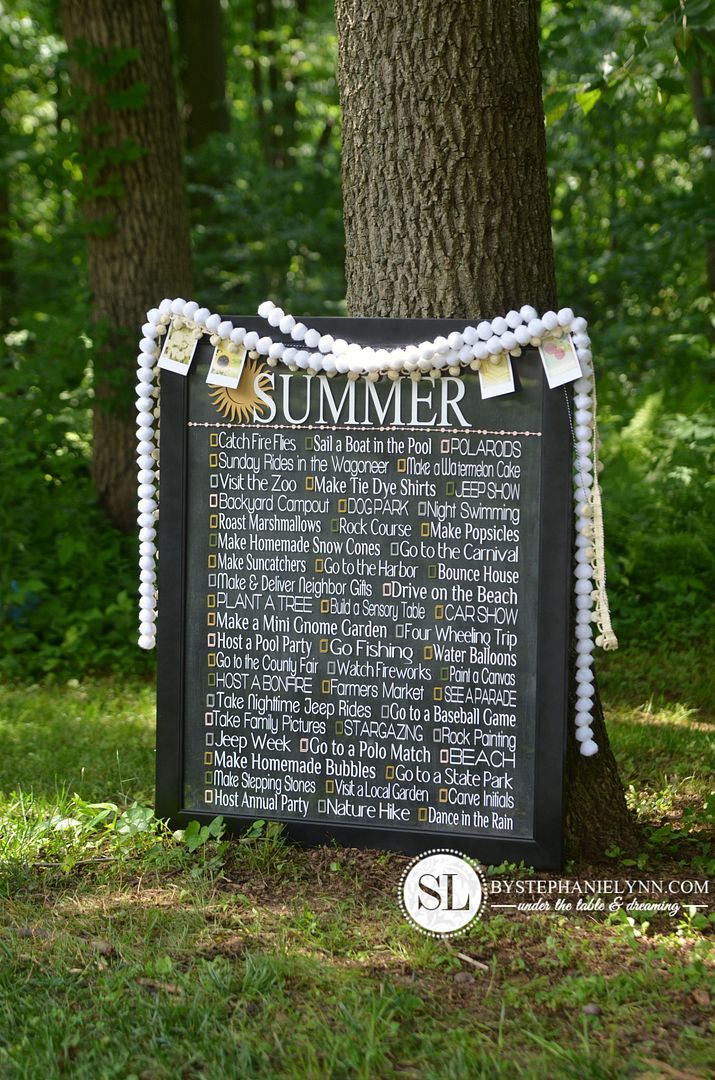 I fancied up our Summer Fun List a bit – instead of just penciling in the activities on our calendar. The project was inspired by my first monthly challenge with the all new Michaels Makers Blogging Team. I am thrilled to say the least to be one of the 30 handpicked bloggers chosen by Michaels
to participate this year!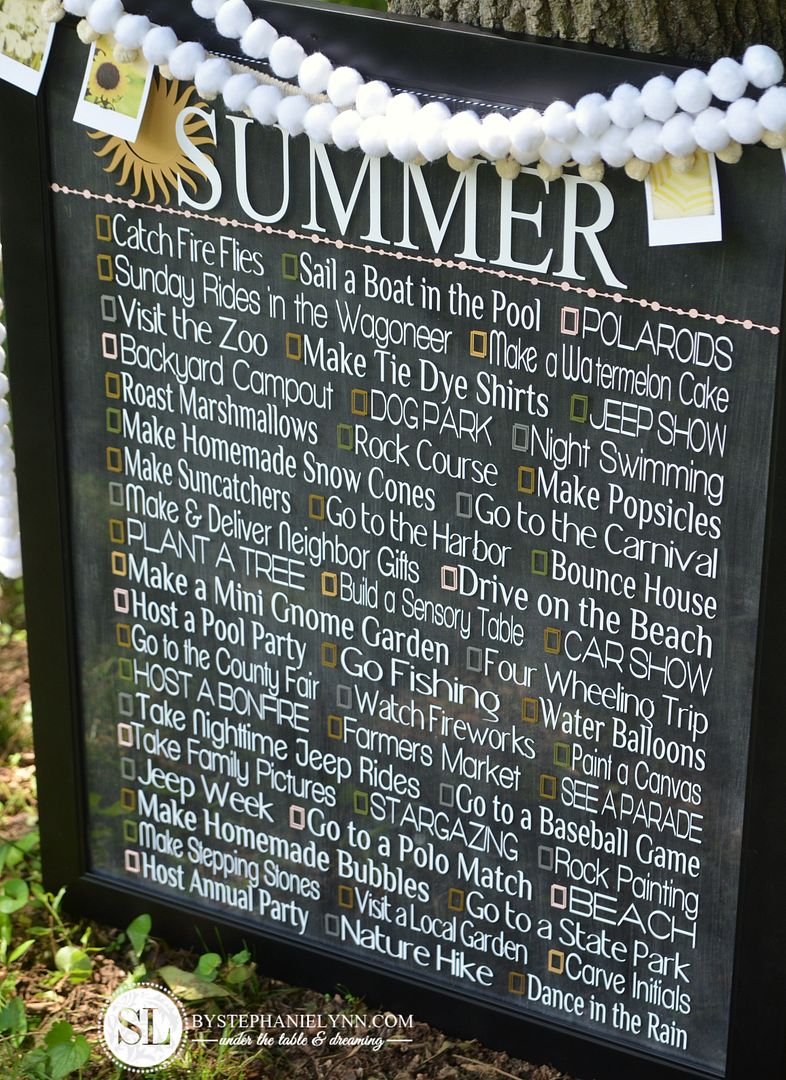 Michaels
recently revamped their online shipping site and added some pretty cool features – like free shipping to local stores
, project ideas and one click shopping lists. I was pretty excited to try the one click shopping option and ordered all of the supplies for our framed Summer Fun List – based off the chalk message board project.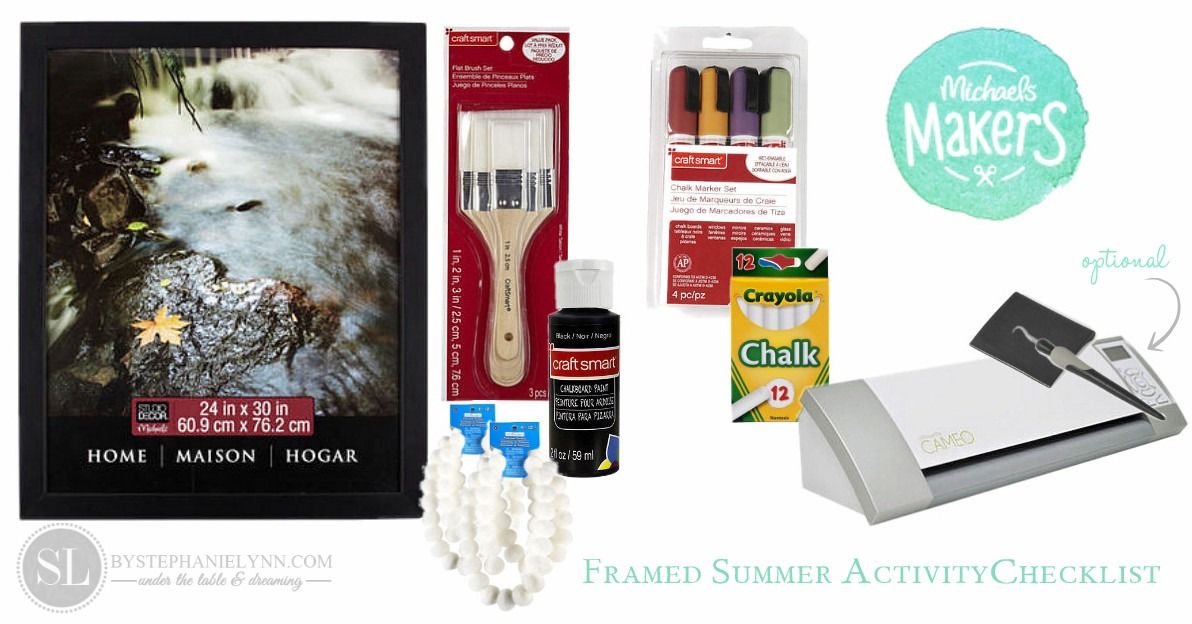 Materials Needed:
Studio Décor® Home Collection Classic Frame (24in X 30in)
Craft Smart® Chalkboard Paint
Chalk & Eraser
Craft Smart® Chalk Markers
Vinyl & Transfer Paper (optional)
Embellishments (creatology™ pom-pom garland, journal photo cards, etc.)
Additional Supplies Needed: Craft Smart® Large Area Flat Brush, Scissors, T-Square (ruler), Silhouette Machine, hook, and scraper (optional)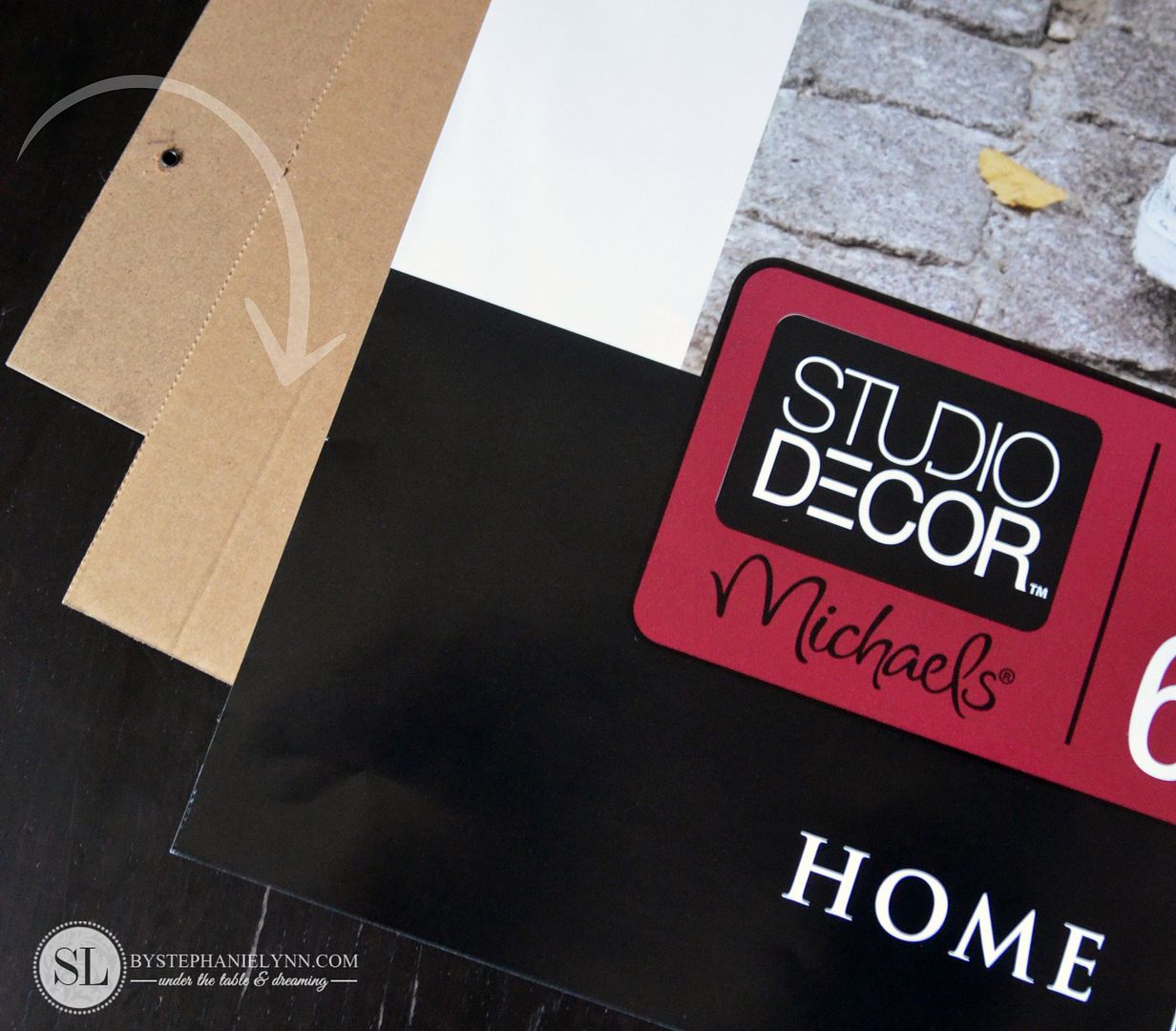 Step One: Take the frame apart. The frame consists of the glass, backer board and a cardboard 'spacer' – which will actually be used for the chalkboard background.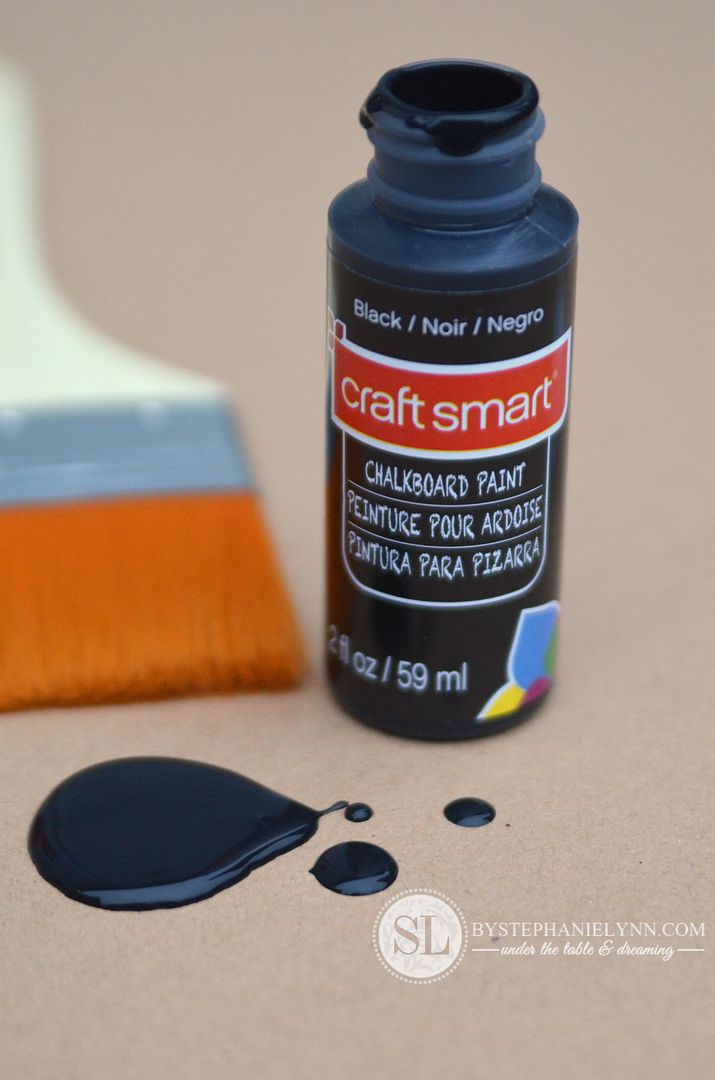 Step Two: Paint the cardboard piece with chalkboard paint and let dry. Since this piece is just being used for the frame background, only one coat of paint is needed.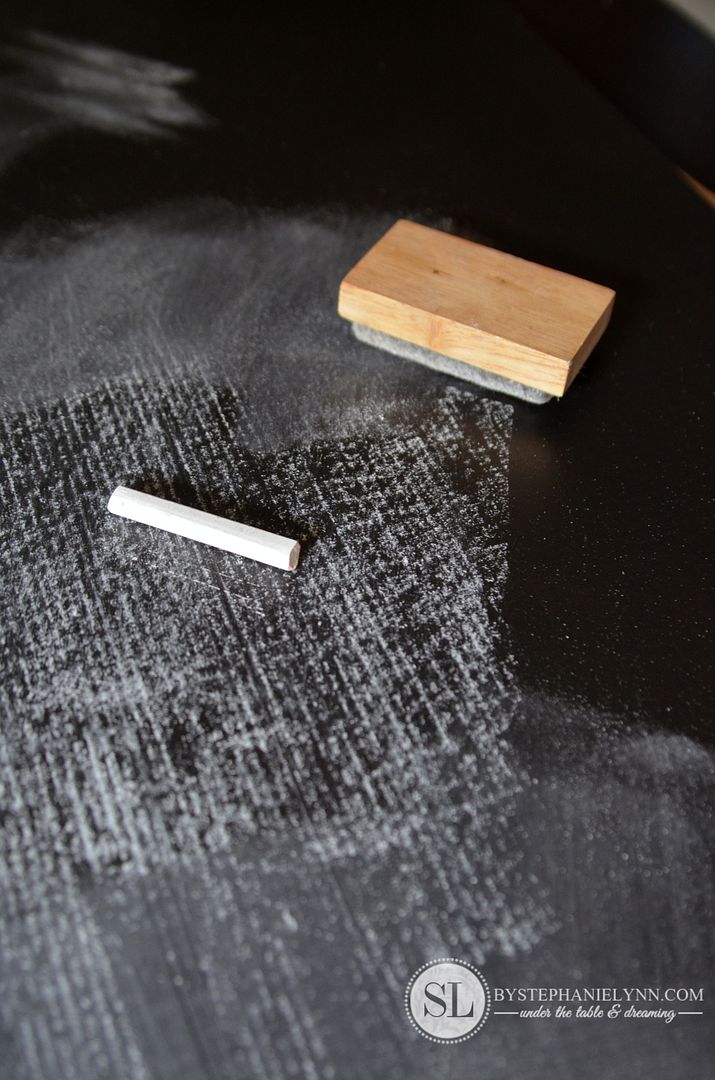 Step Three: Season the chalkboard surface by rubbing it with a piece of chalk and wiping with an eraser.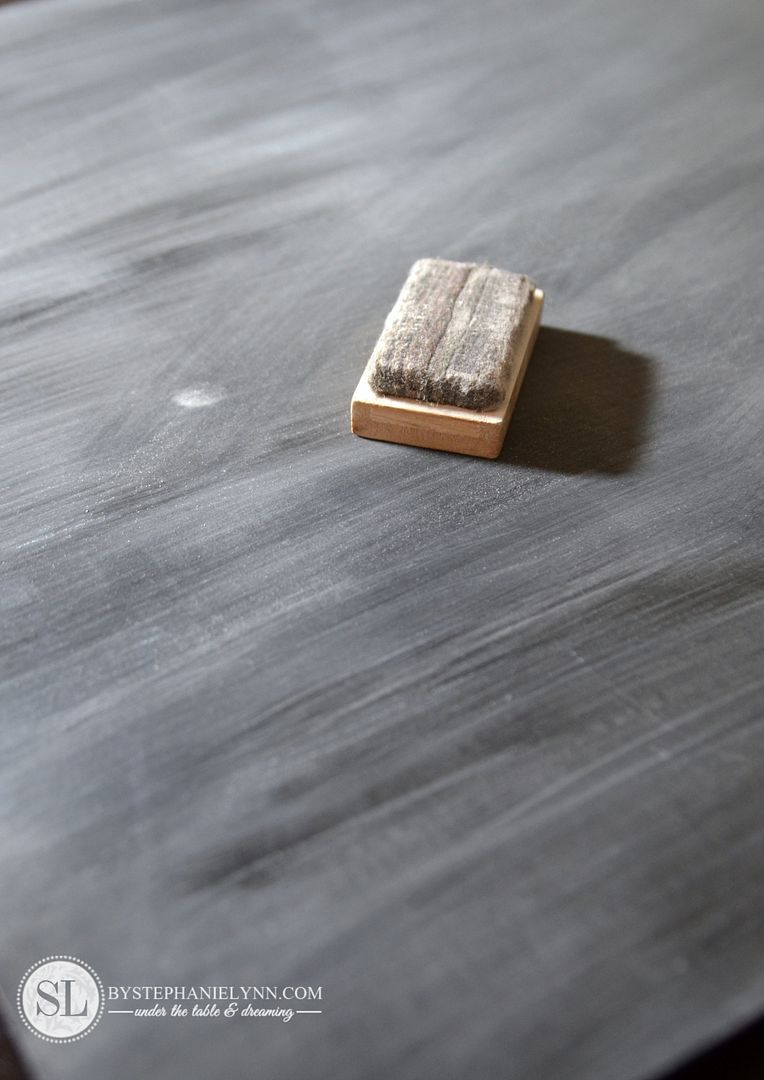 Continue wiping the surface to achieve a nice 'broken-in' chalkboard finish.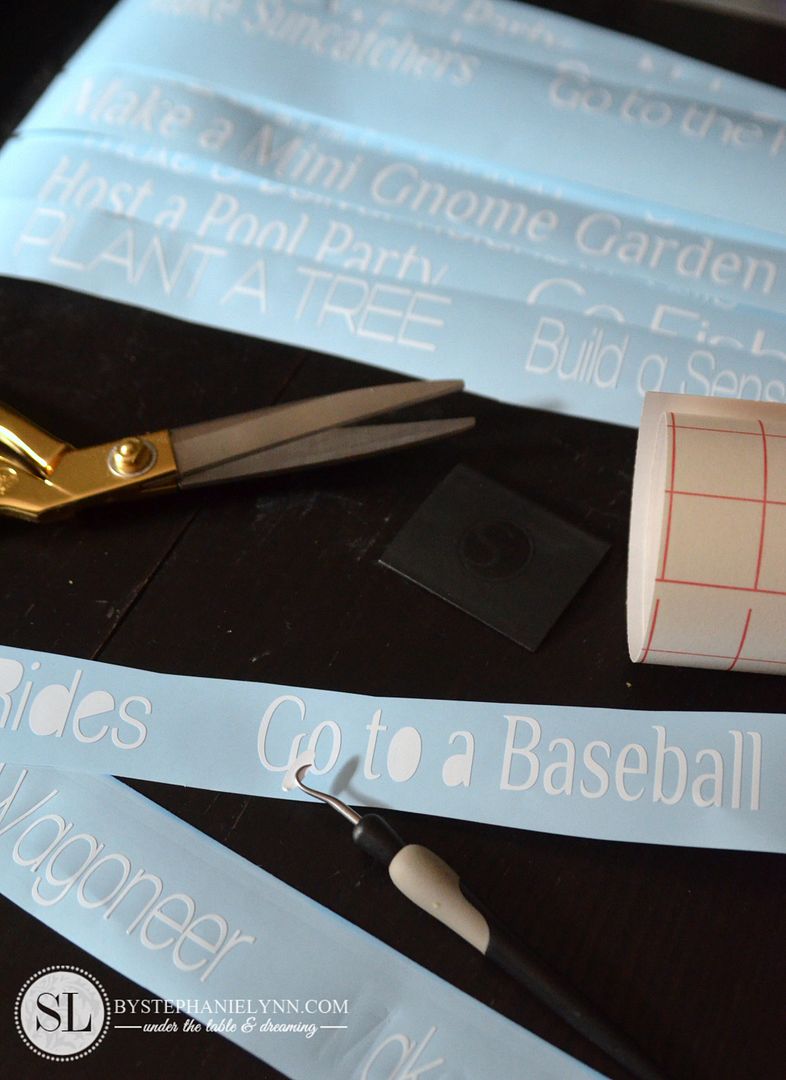 Step Four: Cut the vinyl using a Silhouette machine (or something similar). Each line of the summer activity checklist was cut separately – as shown above. This helps keep the wording straight and spaced evenly. For more information on how to cut long pieces of vinyl with the Silhouette check out our Playroom Wall Art.
p.s. Michaels
now carries the Silhouette Machine and supplies conveniently in store (and online)
Alternatively: Instead of using vinyl – the summer activities can be hand written right on the glass using the chalk markers. The markers are a great water-based alternative to chalk that 'dry' to prevent smudging. They work just like dry erase markers on glass and wipe right off with a paper towel and a little bit of pressure.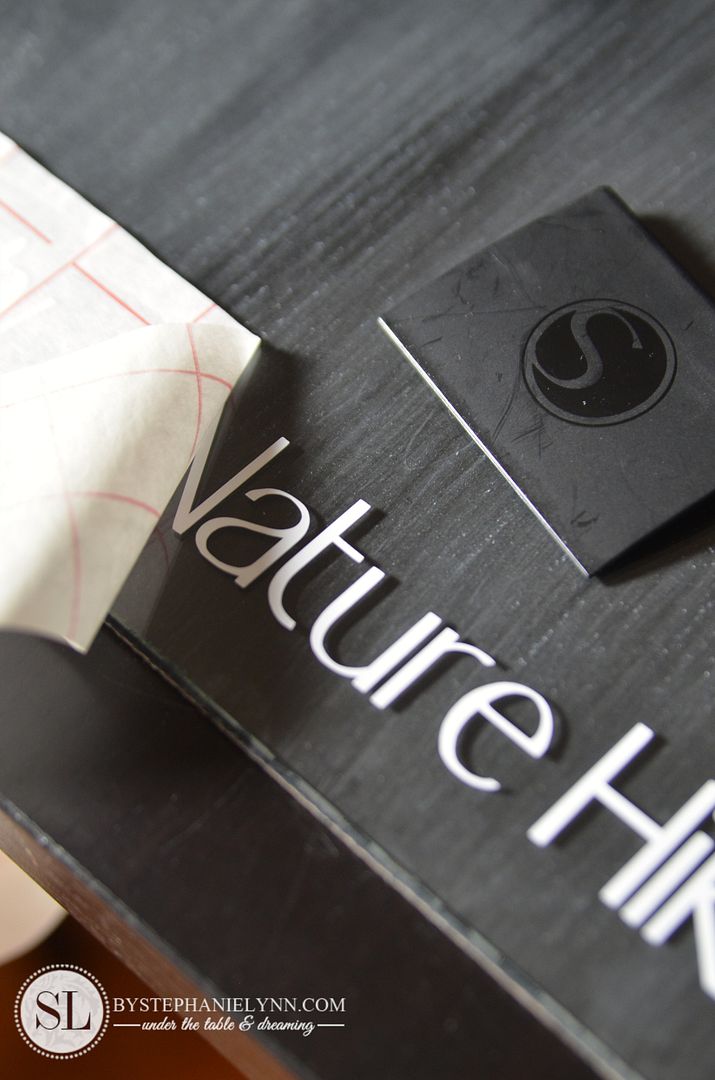 Step Five: Apply the vinyl directly to the frame glass. For more information on how to apply cut vinyl to glass check out our glass carboy water jug. *Don't forget to clean the glass really well before beginning.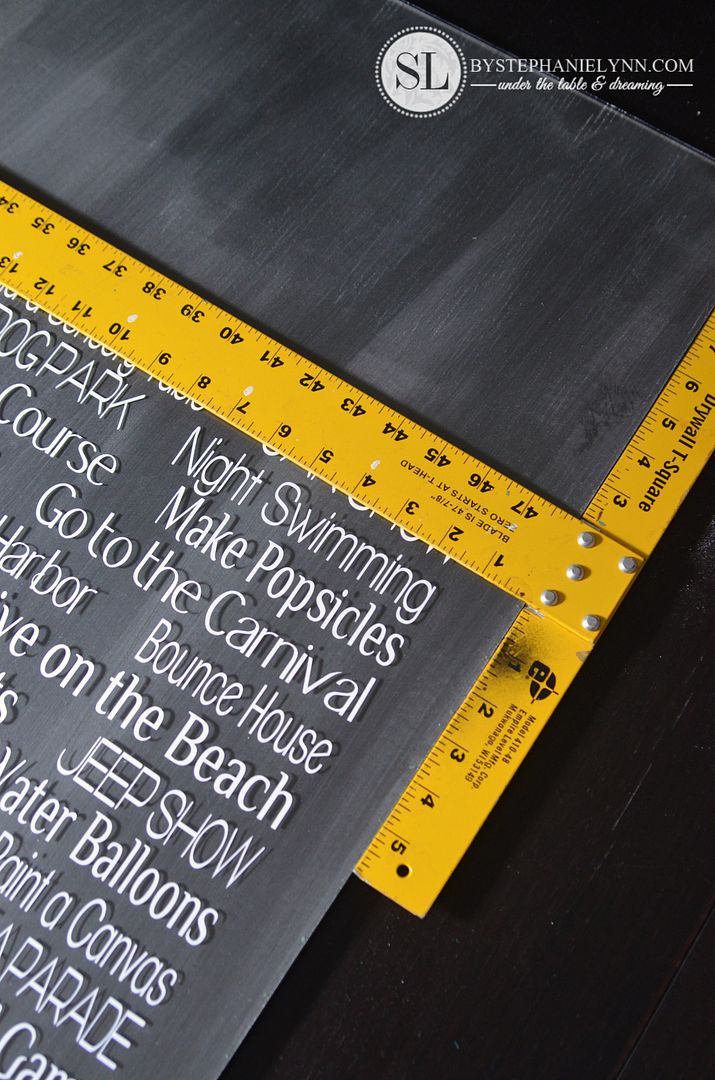 A drywall t-square is perfect for large projects like this as they help keep everything aligned and straight. (t-squares can be found in the hardware store)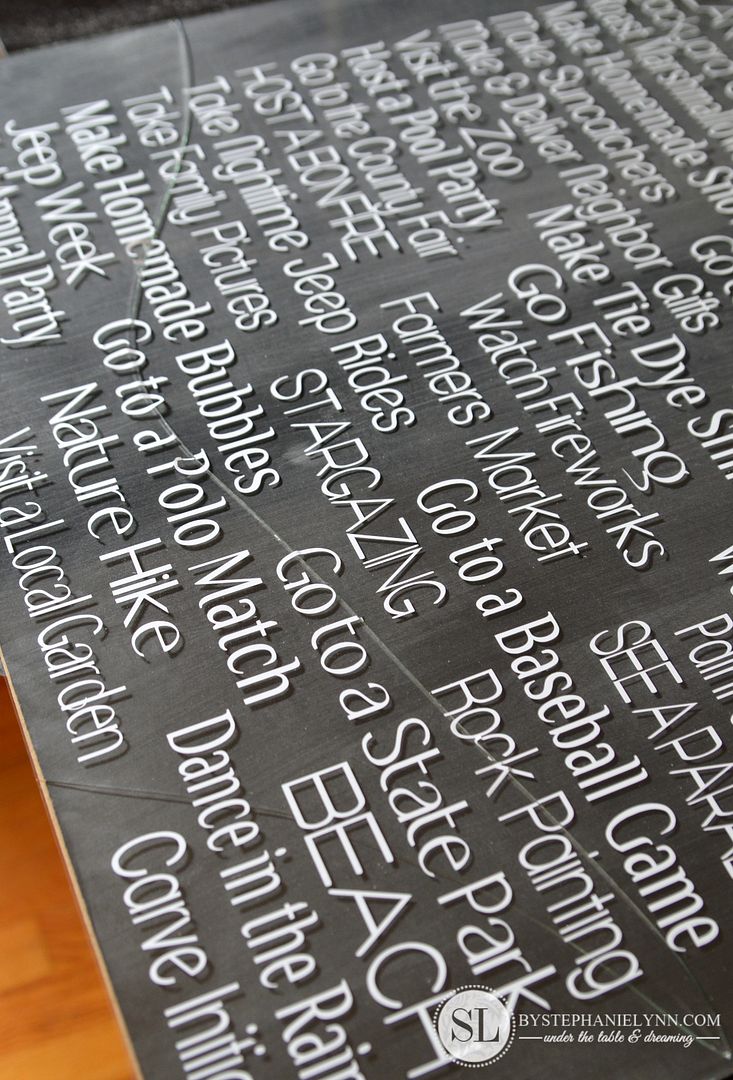 Step Six: Carefully put the frame back together.
Carefully being the key word. I experienced my first major craft fail that I was unable to 'creatively fix'. Once I was done laying all of the vinyl I found a fingerprint I was trying to clean and accidentally broke the glass – which required all new vinyl and a project start over. Moving around a piece of glass this large is a bit awkward so handle with extreme care 😉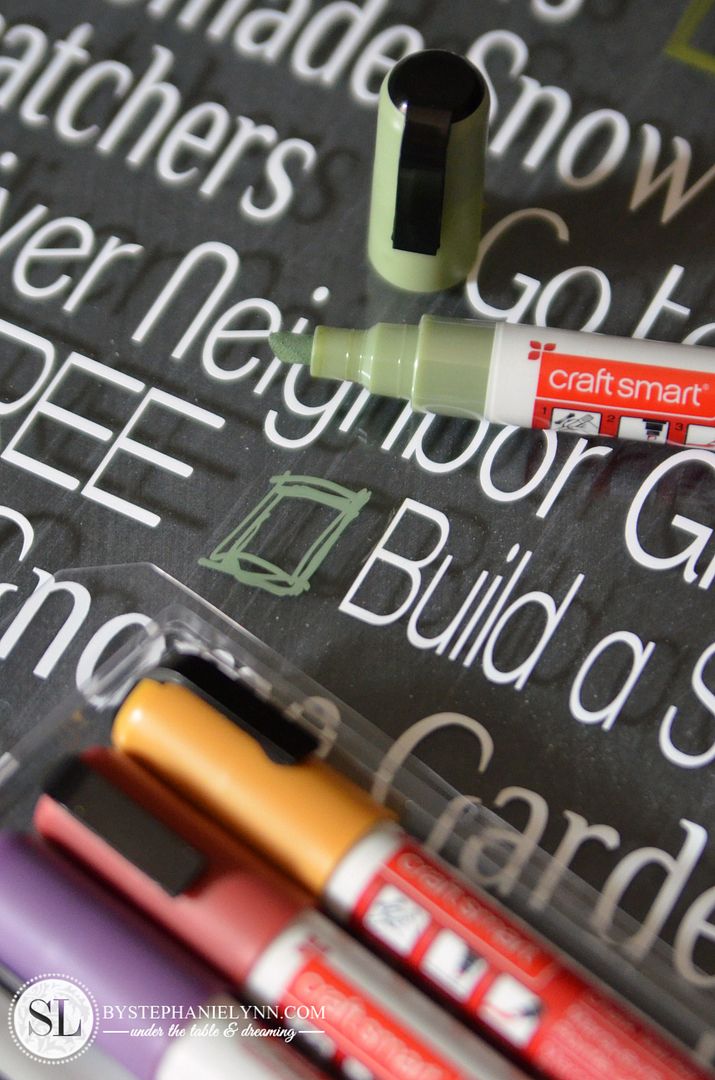 Step Seven: Add the check boxes.
Initially I sketched the boxes by hand using the Craft Smart® Chalk Markers. They are a great water-based alternative to chalk that work just like dry erase markers on glass. They wipe right off with a paper towel.
When I re-did the vinyl, the second time around, I made some vinyl squares. I thought they were just easier since I like the uniformity a bit better than my handwriting.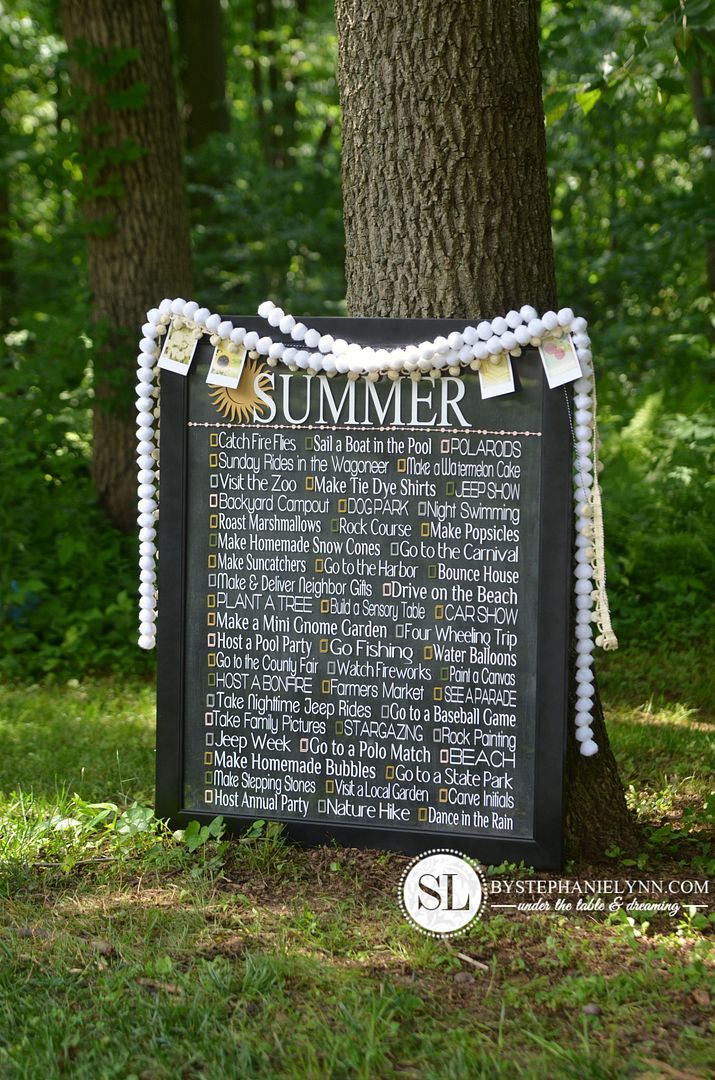 Step Eight: Embellish. I added a few extra items to my basket before checking out – like the white pom pom garlands. The instant memories photo journal cards were found in store.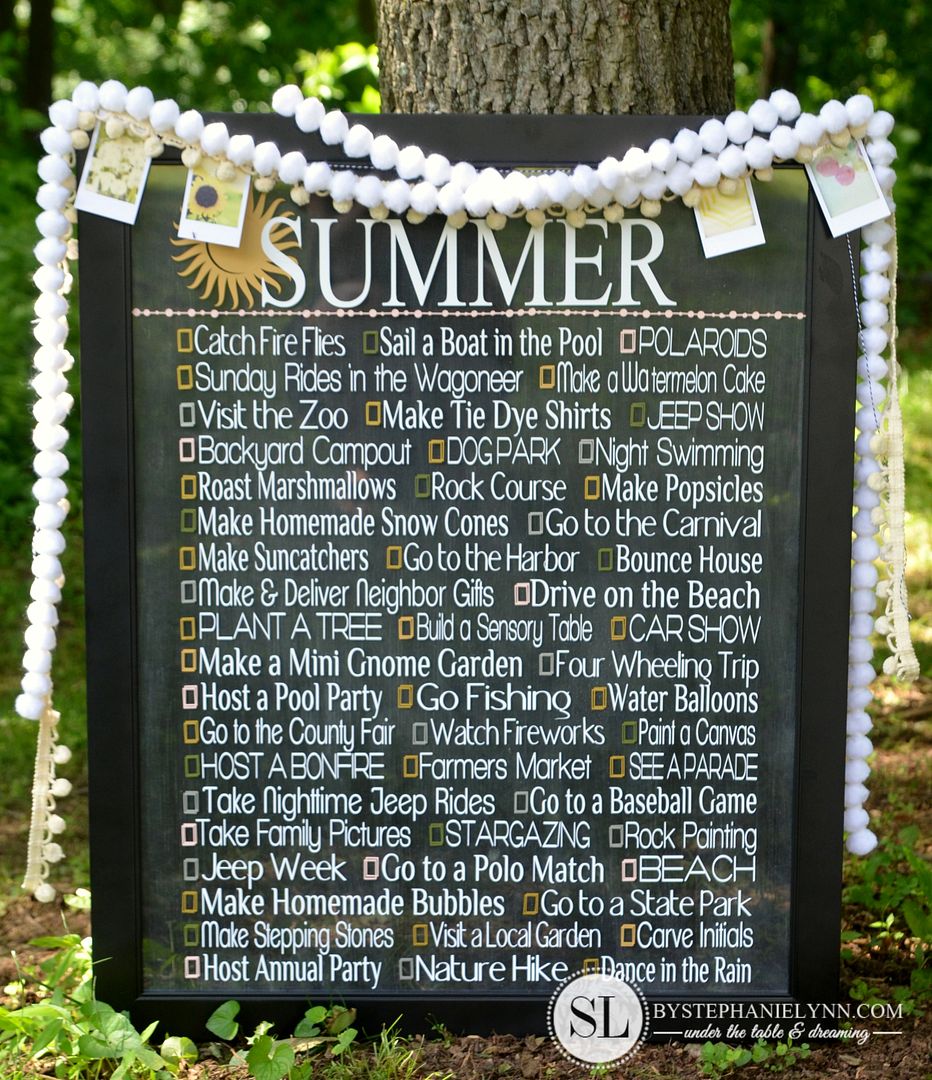 I hope we the chance to fill in all of the checkboxes this summer!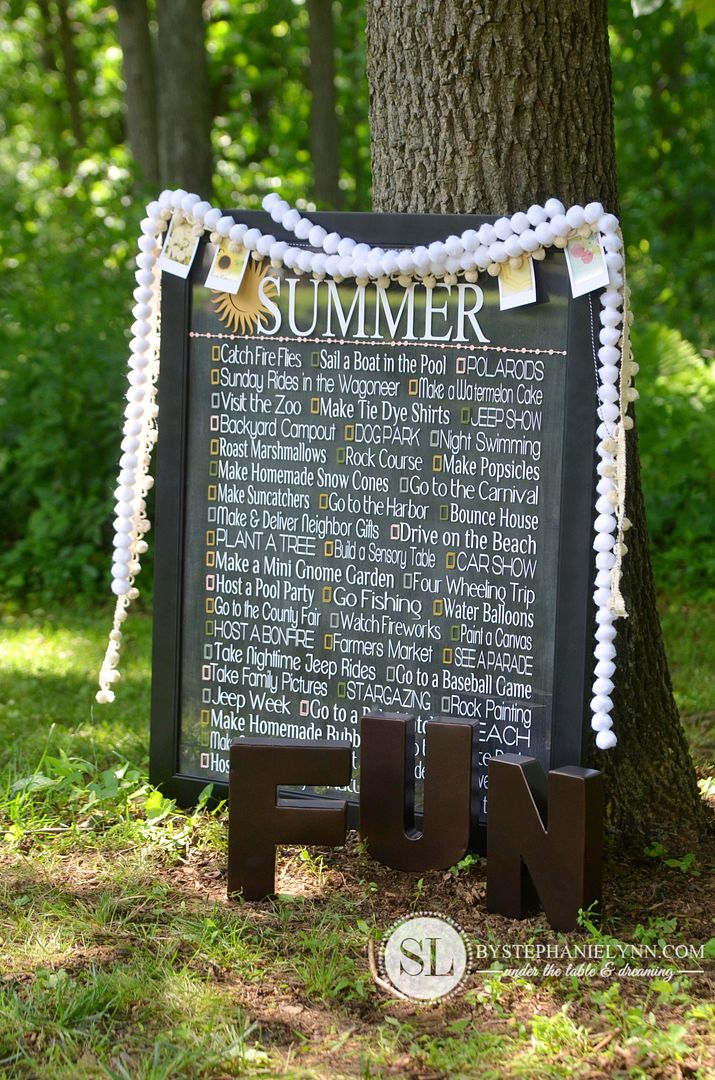 The metal letters were also found in store. They are perfect to leave outdoors – as I'm sure by the end of summer they will develop a nice patina rust.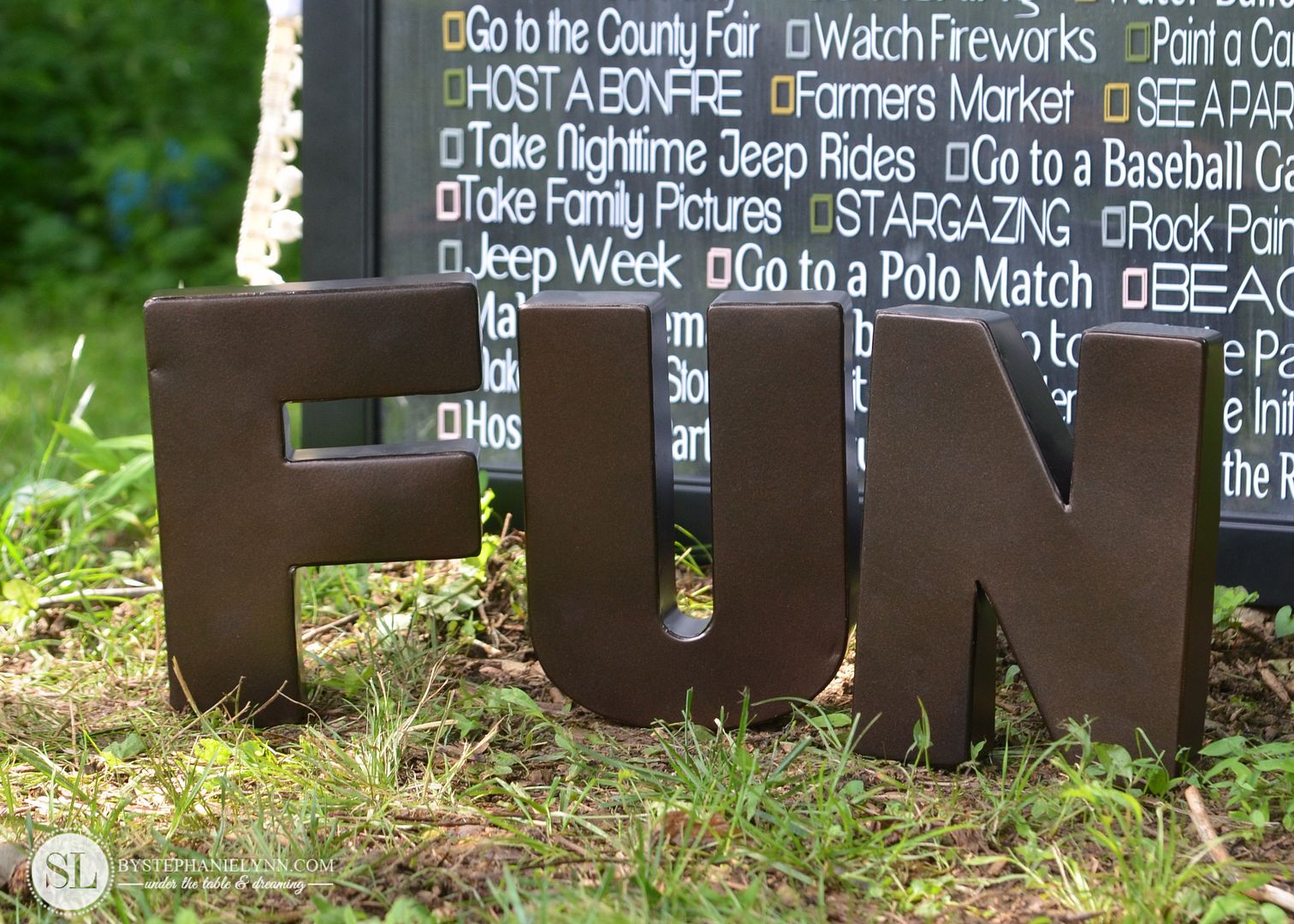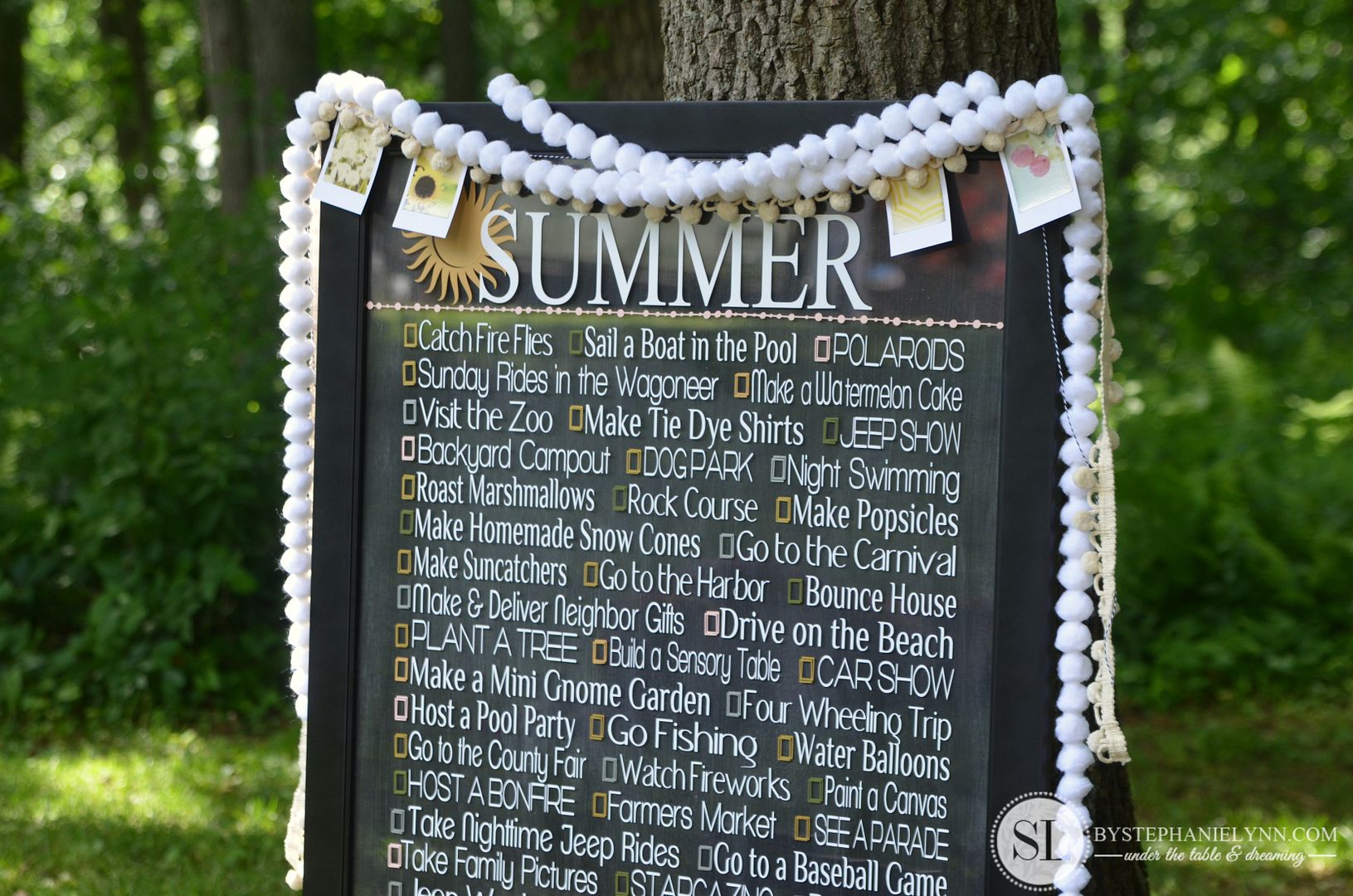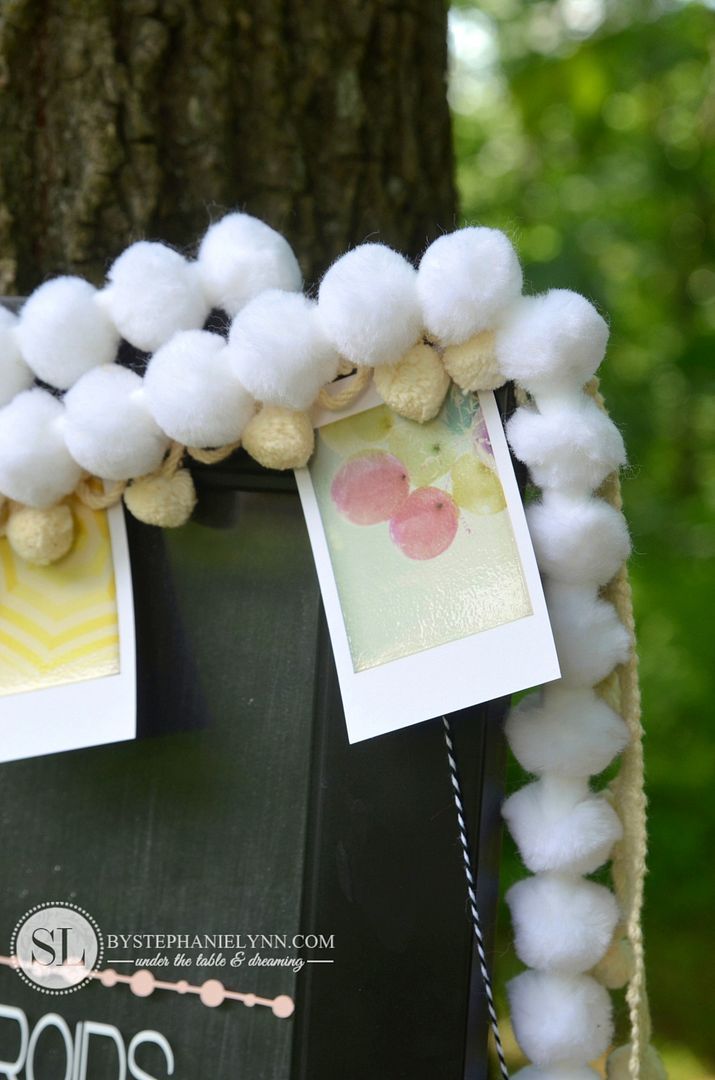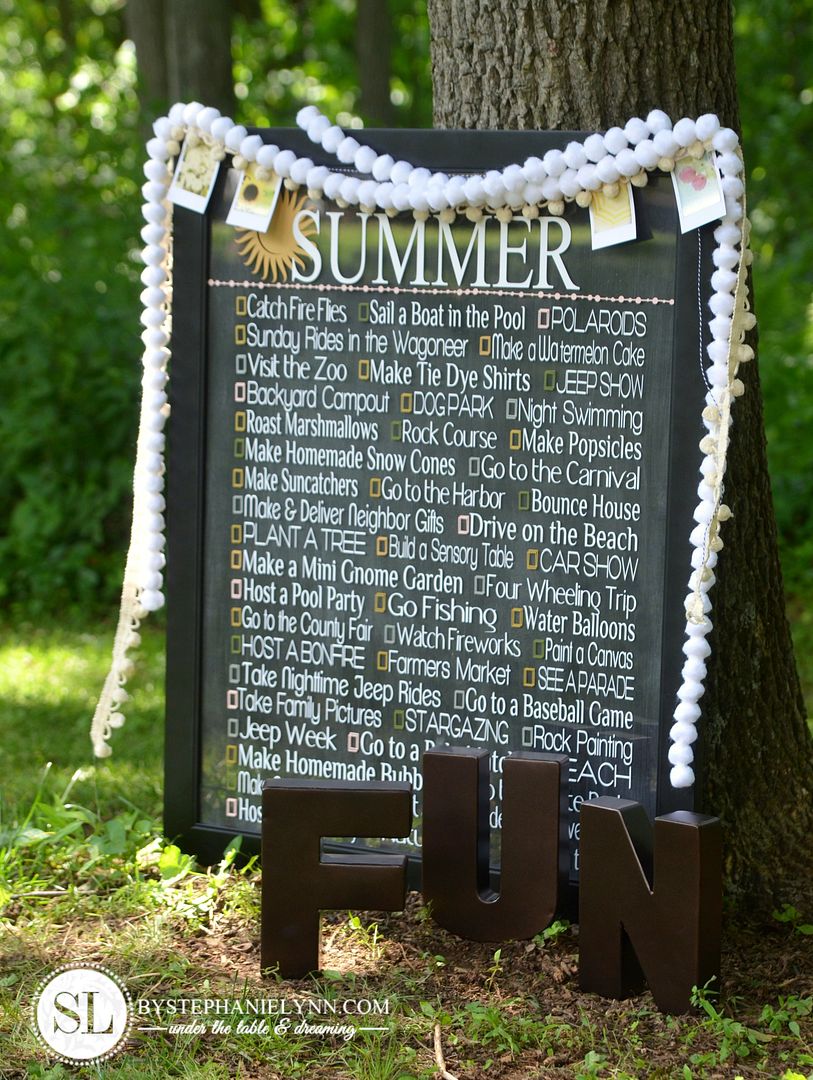 I like the idea of using vinyl as we can bring it out and re-use the same frame, year after year – with the option to make a few changes if necessary.

For more inspiration check out the rest of the projects for this months challenge below – enjoy.
This post is brought to you by Michaels
. The opinions read here are entirely my own.
Michaels now has online shopping
offering project ideas and one-click shopping lists for projects all in one place, so you don't have to search the site for various supplies. The best part? Free Shipping on over $50 or store delivery.