Cereal Snack Bar – campfire snacks with Kellogg's cereal #goodnightsnack #cbias | This #shop is sponsored by #CollectiveBias and its advertiser. The story and opinions read here are entirely my own.
Regardless of the season, backyard campfires have always been one of our favorite evening outdoor activities. A crackling fire and a few friends is pretty much all you need for an enjoyable, social night spent under the stars. It's what I like to call effortless entertaining.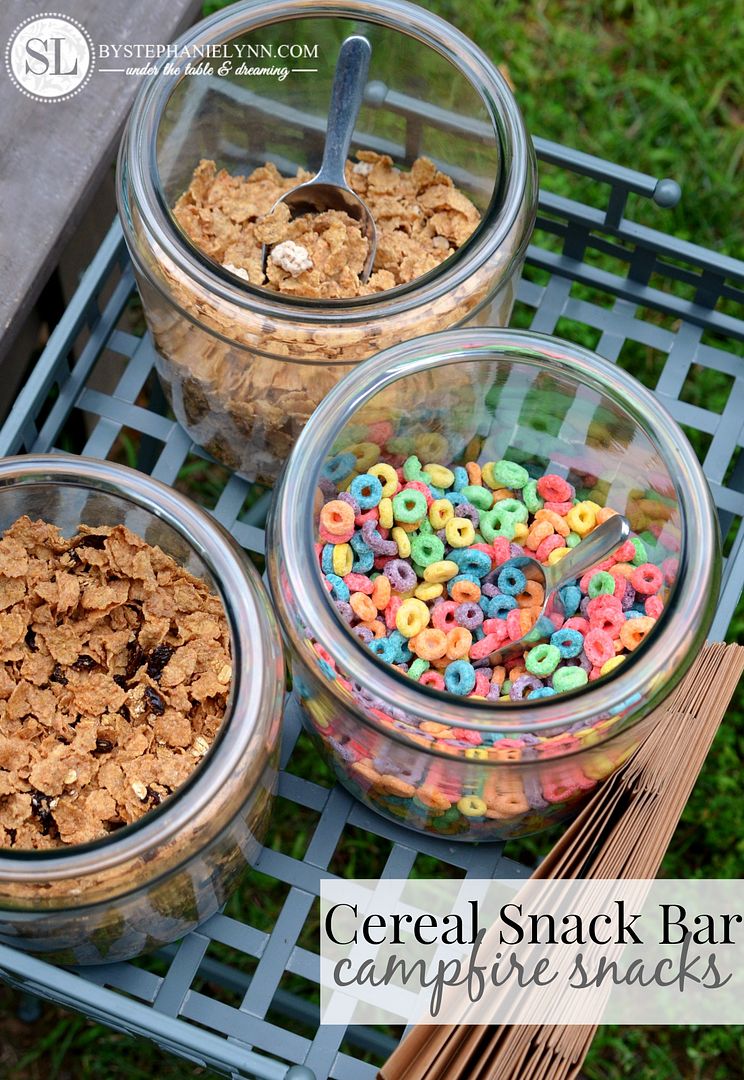 A couple of weeks ago we hosted a night out around the campfire for our niece and a few of her friends. Although these impromptu summer gatherings don't require much prep –  a campfire wouldn't be a campfire without a few simple treats to snack on. Since many of her friends were sleeping over we decided to create a cereal snack bar that would pull double duty…. good night snacks around the campfire as well as a buffet of easy breakfast options the next morning.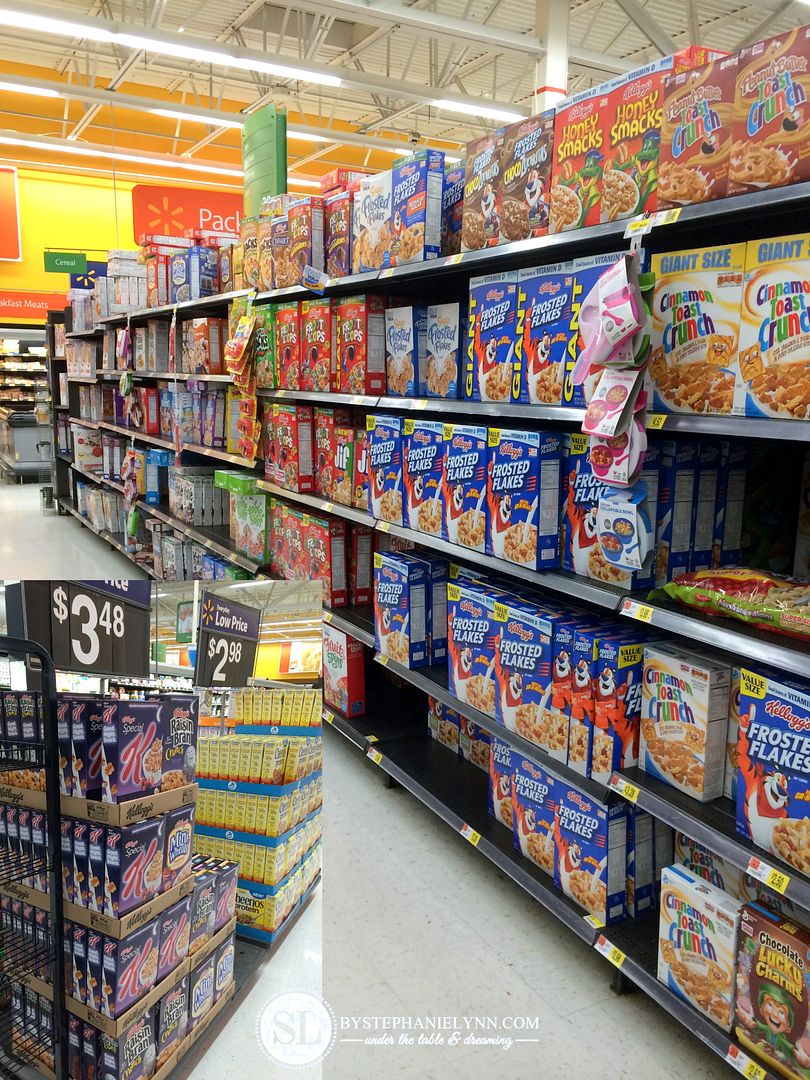 We made a quick trip to our local Walmart and headed straight to the cereal aisle so the girls could pick out some of their favorites. While we were there we also picked up a couple bags of candies and of course, we couldn't forget the marshmallows.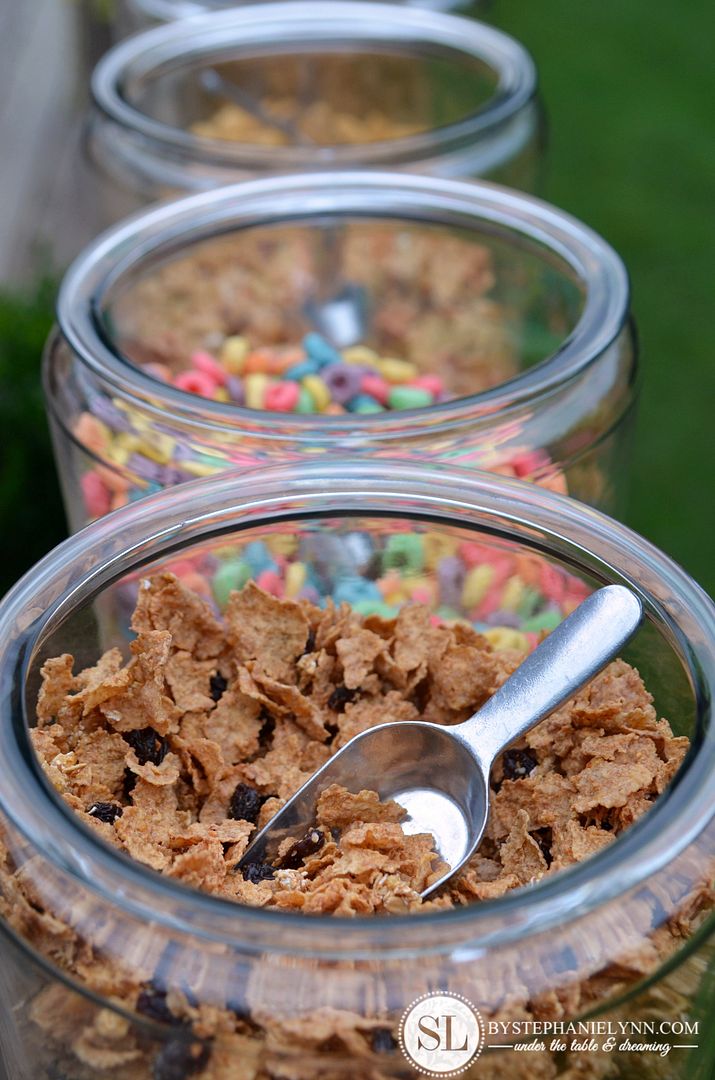 The only prep work was opening the bags and pouring the cereal into some 'fancy' containers.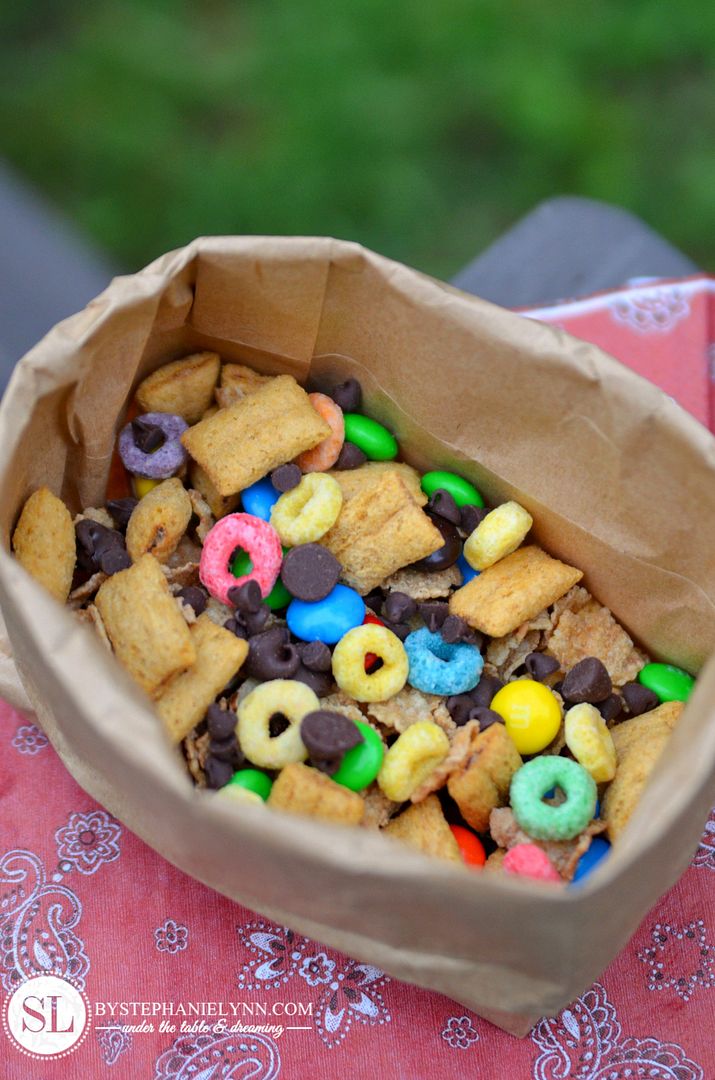 The scoops made it easy for everyone to create their very own combination of snack mix – in their own individual plain brown paper sack.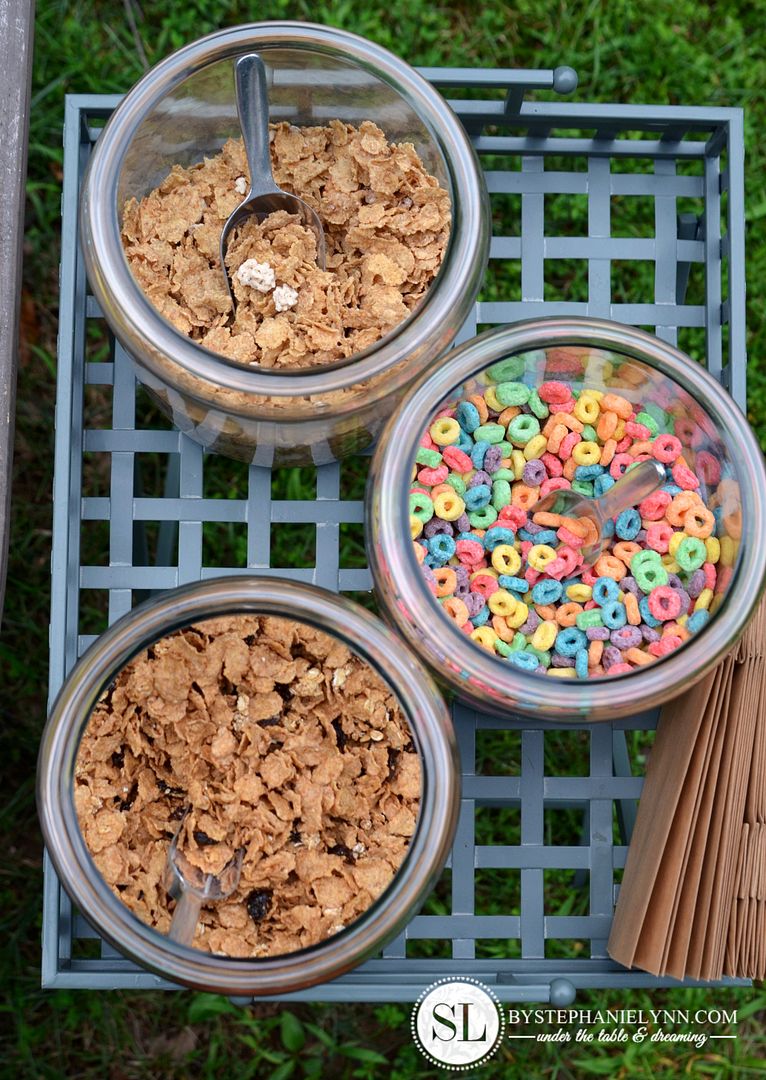 The girls picked Special K Fruit & Yogurt,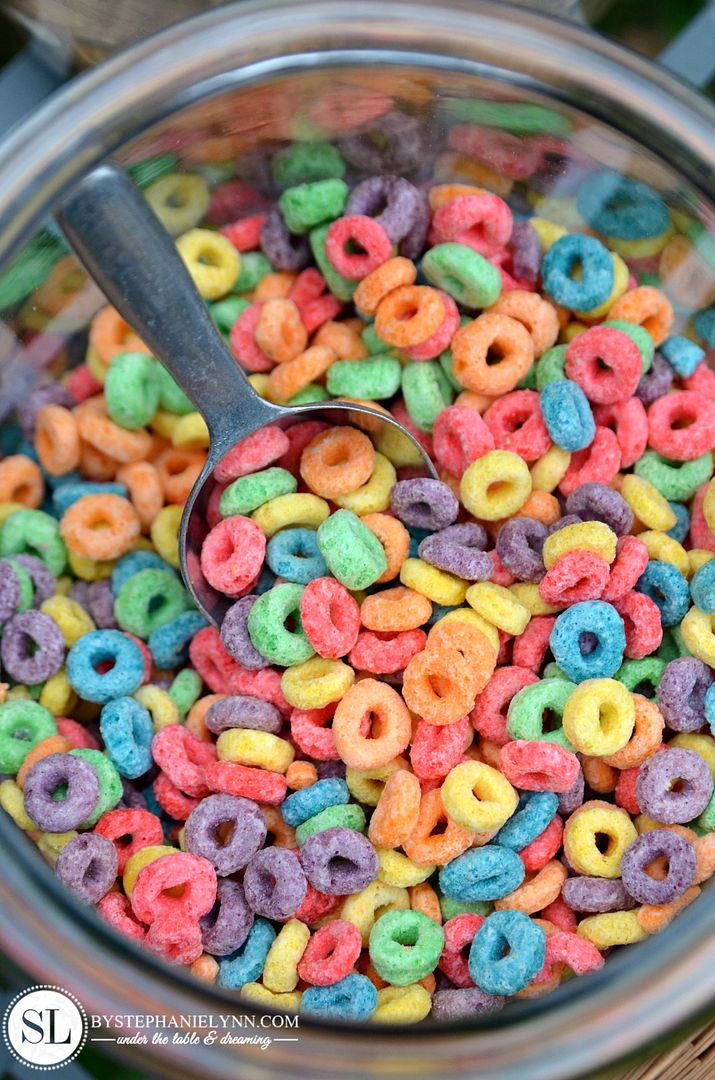 Froot Loops,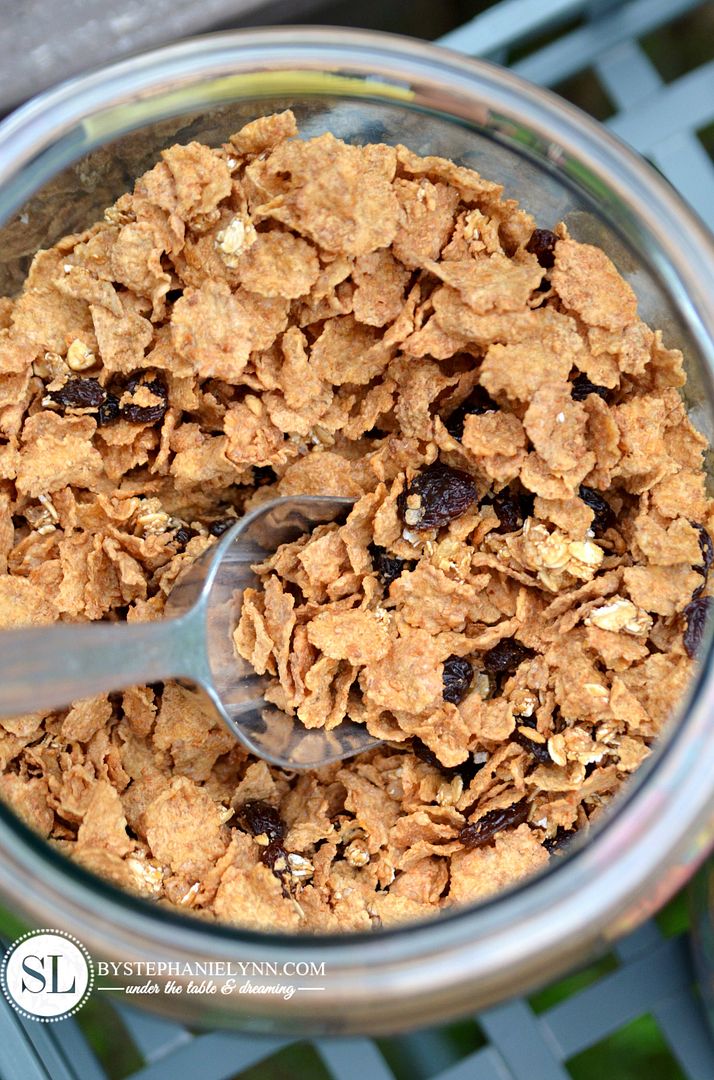 Raisin Bran Crunch,

Krave S'mores,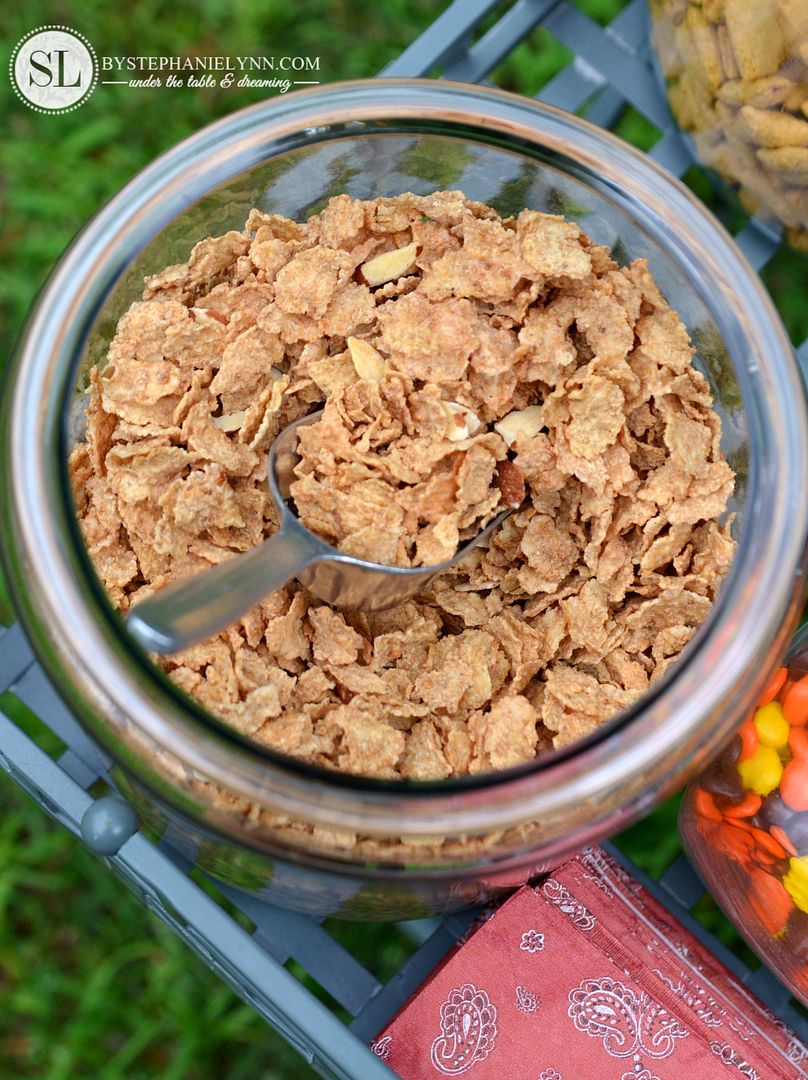 and Special K Vanilla Almond.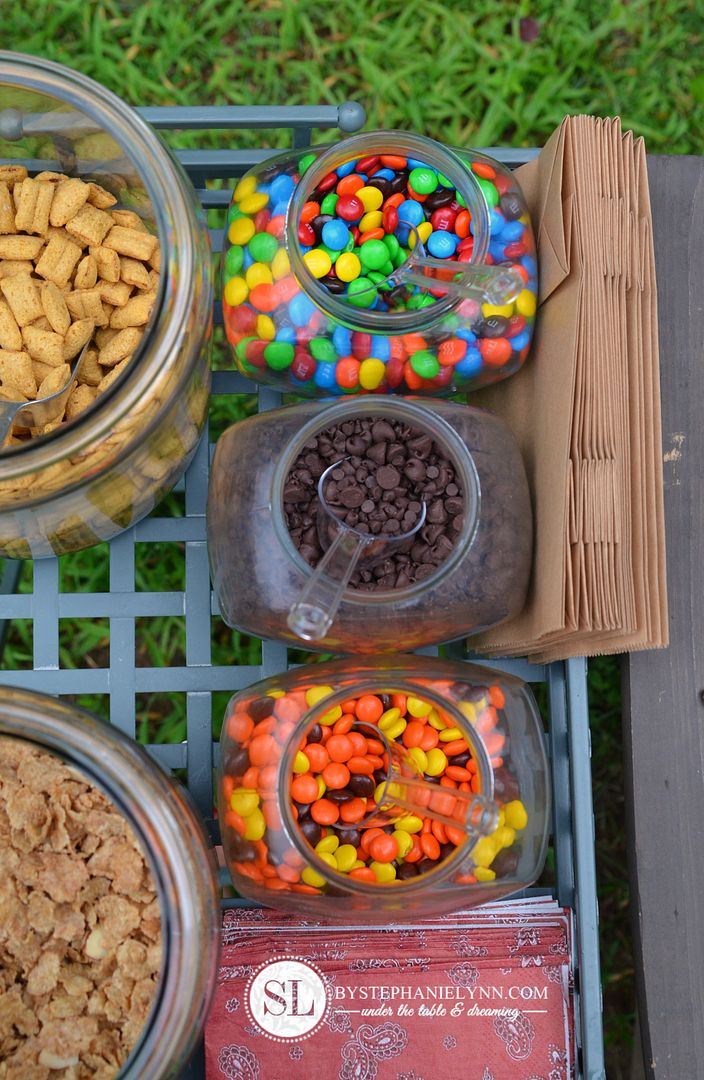 We also had a few different chocolate candies to toss into the mix.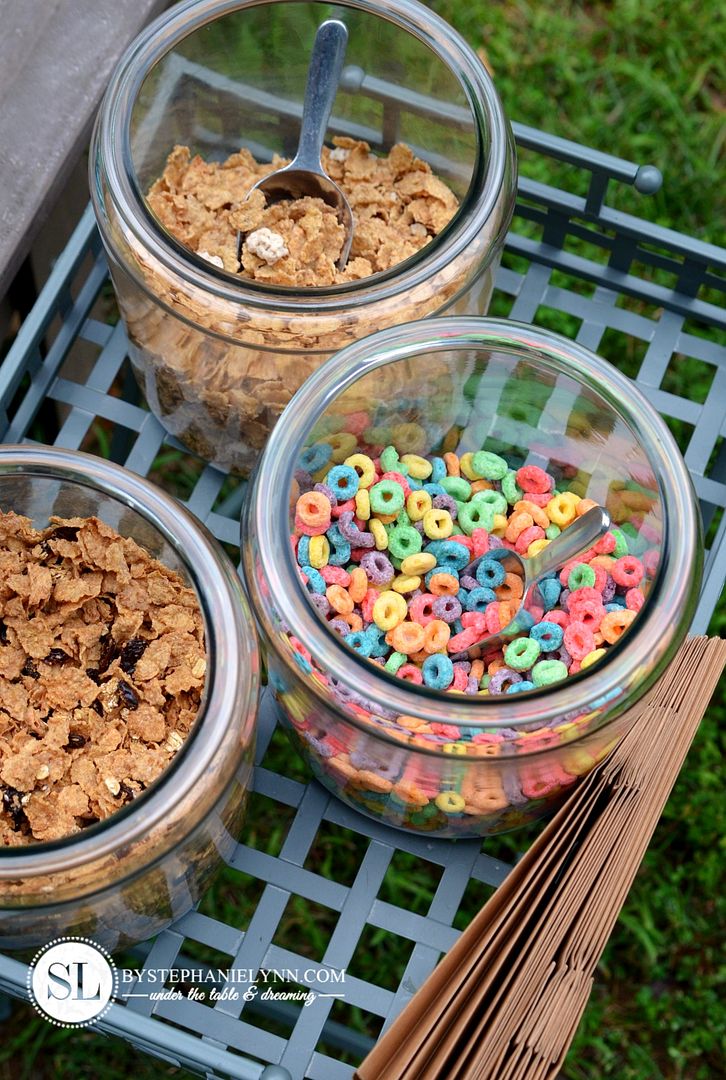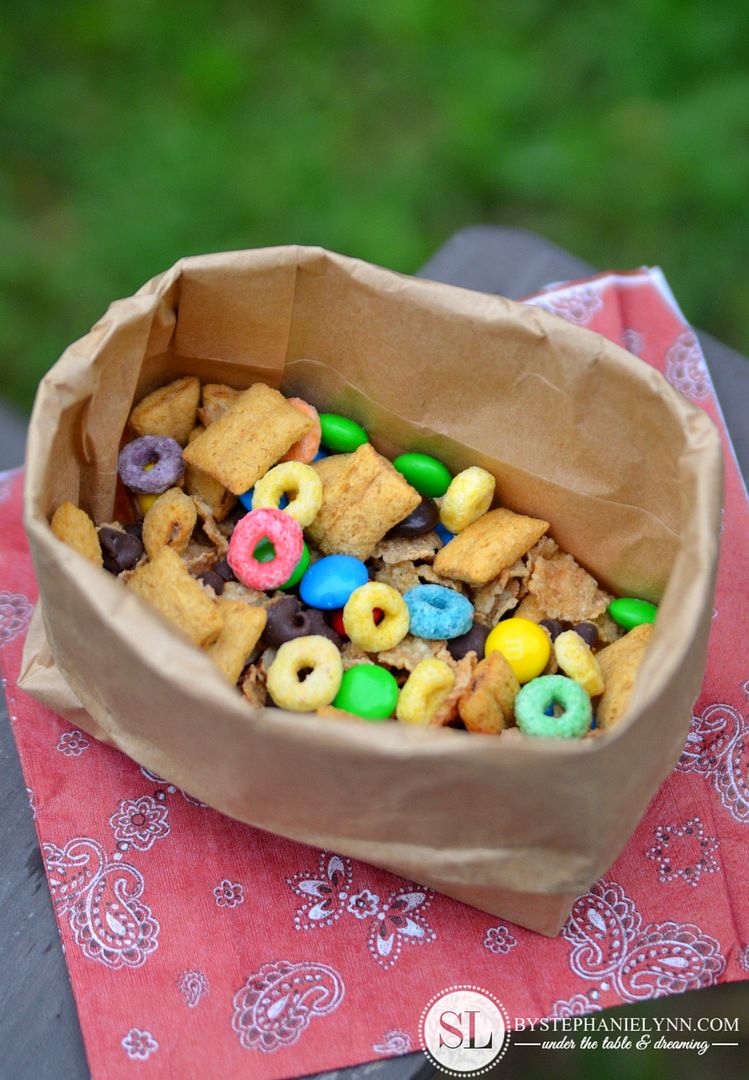 What would you add to your special campfire mix?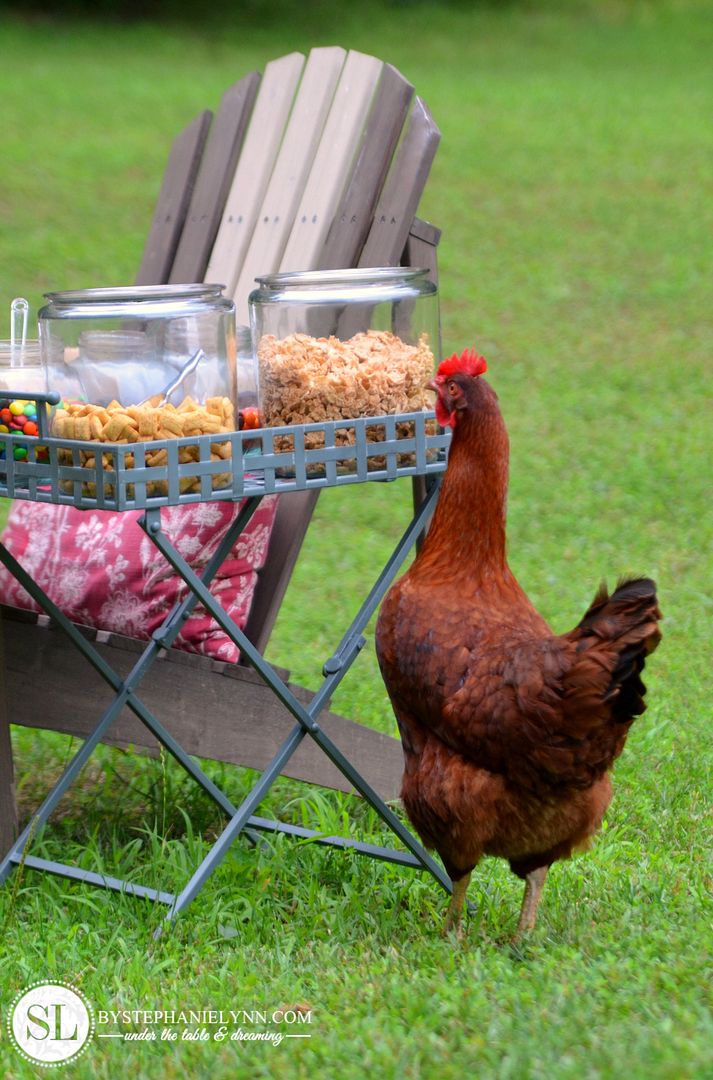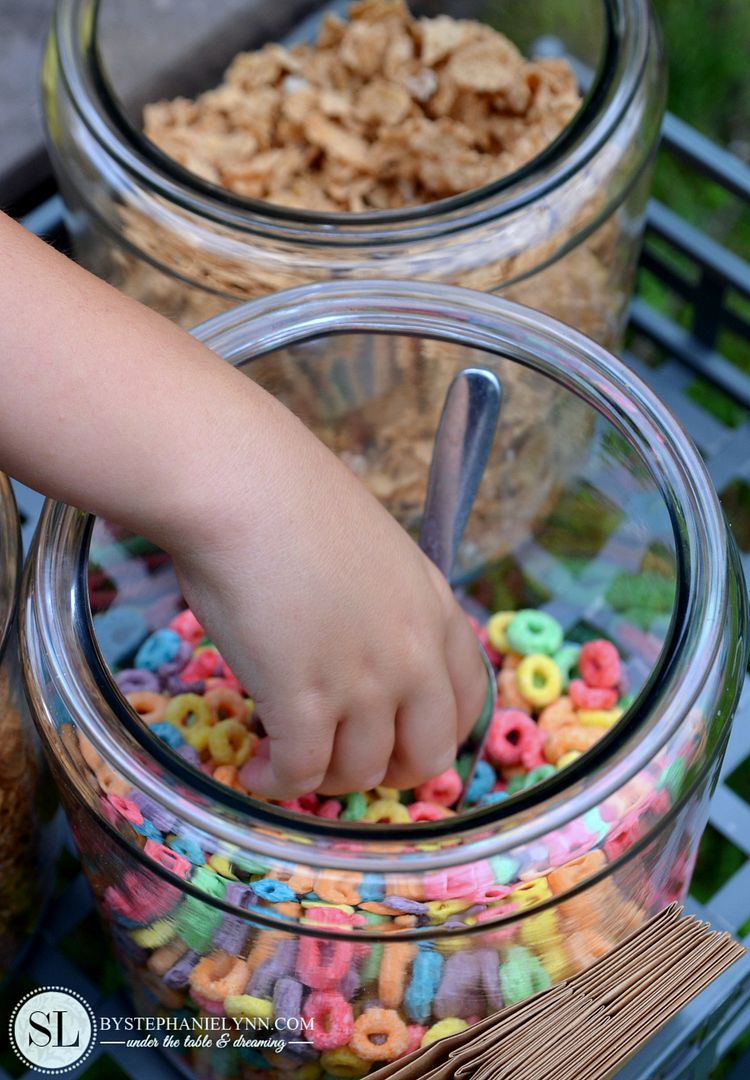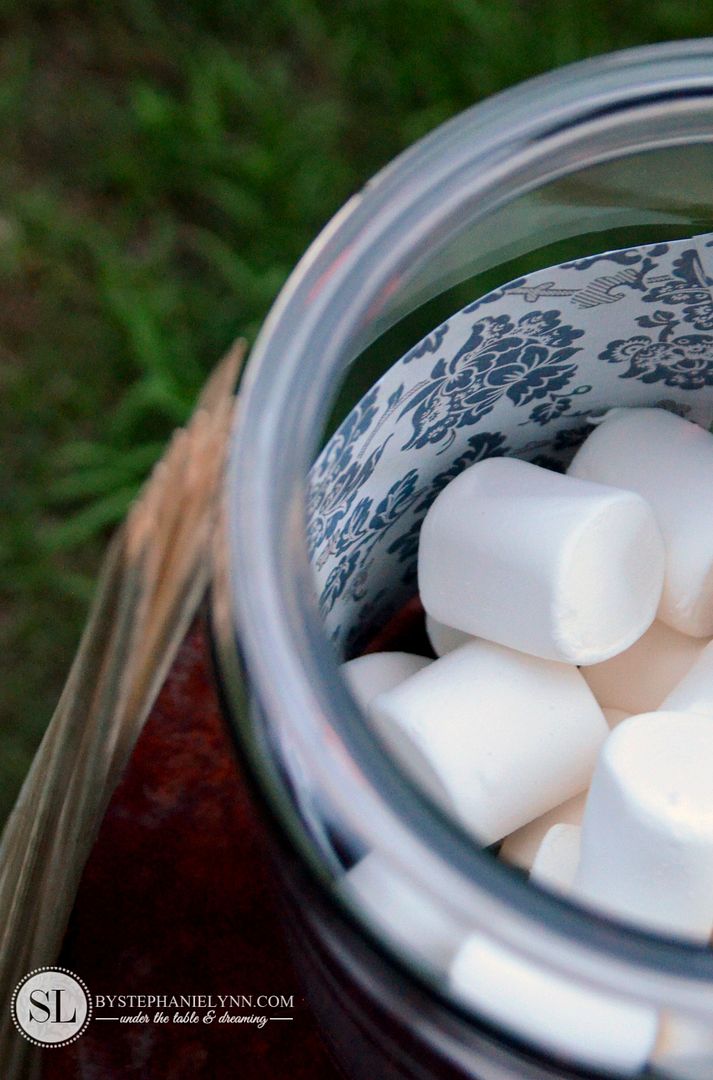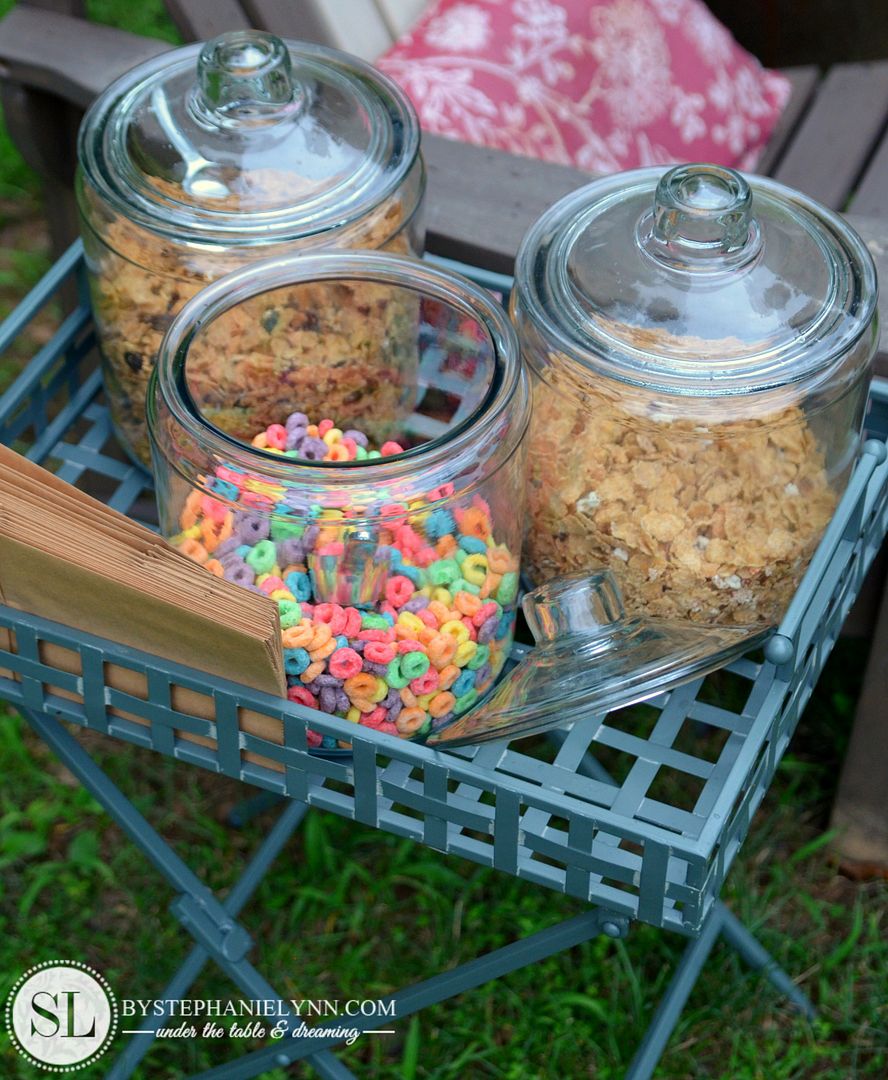 Simple, easy, and self serve.