Grilled Corn on the Cob with Garlic, Hot Sauce, & Herb Butter | This post brought to you by Texas Pete. All opinions are 100% mine.
Each week we've been making trips to our local farmer's market. Alongside of supporting and connecting with the family farmers in our area, we have been enjoying tasty seasonal produce – delivered at the peak of freshness.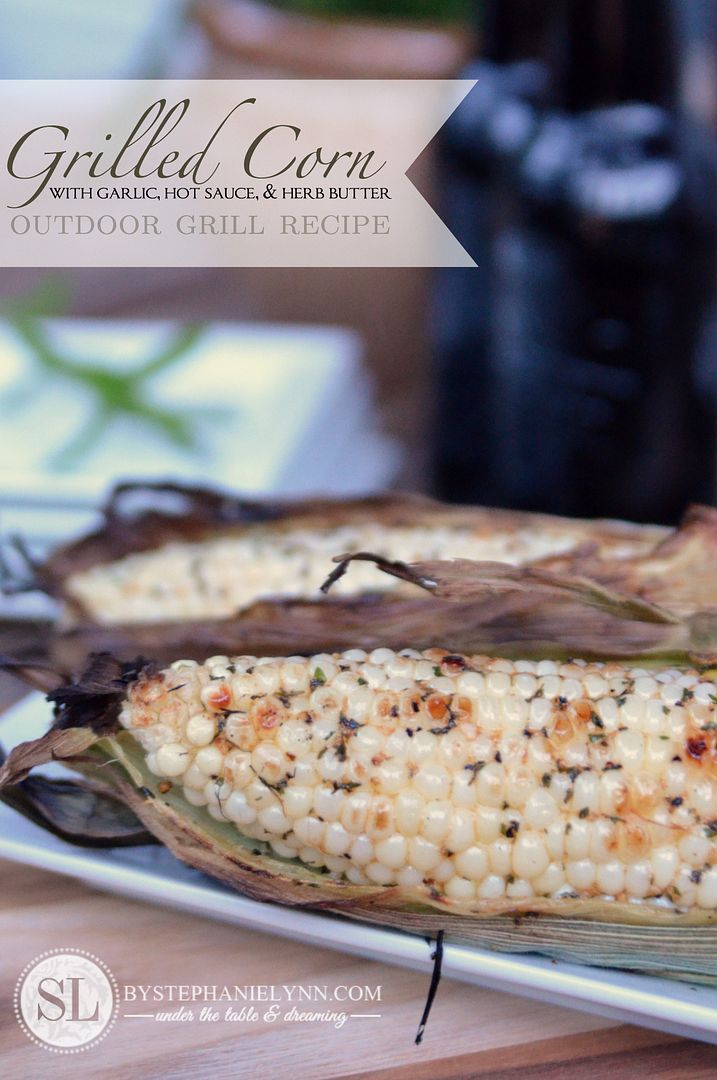 Last week we began to see the harvest of one of our summer favorites, corn. It's a classic cookout staple and the perfect side dish when grilling.
Corn on the cob has never tasted so good – sweet, tender, with subtle grilled smokey flavor.
We prep each ear of corn by tucking a special blend of spices right under the husks. This easy go-to recipe is our favorite and has everyone coming back for more. I rarely let anyone know what is actually in it until they give it a try. The hot sauce adds just a touch of bold flavor which pairs well with the savory garlic & herbs and sweet, creamy butter.
Texas Pete offers a variety of products that not only make great condiments, but can add unique spice and flavor by using them in your favorite recipes. Our secret ingredient – classic Texas Pete Hot Sauce – it's never too hot or overpowering.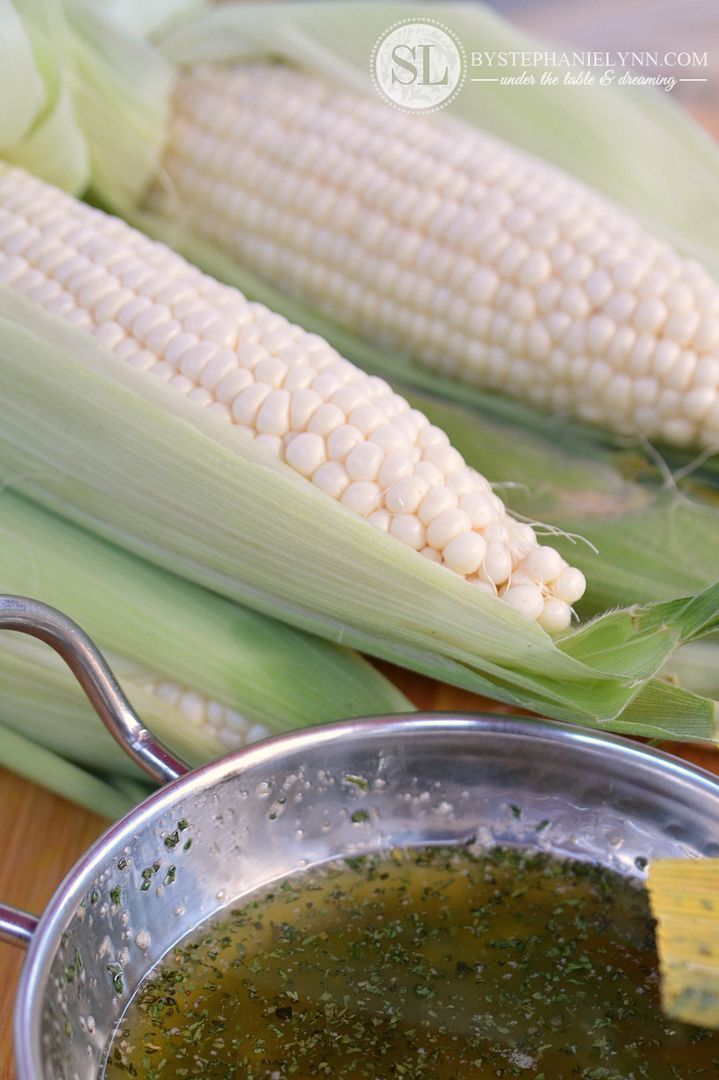 We prefer to grill our corn in the original husks, directly on a hot grill. This method steams the corn perfectly and the husks protect the kernels from drying out.
It's not necessary to soak the corn in water, especially if you are using fresh corn from the market. The charred husks is what infuses that subtle smokey flavor.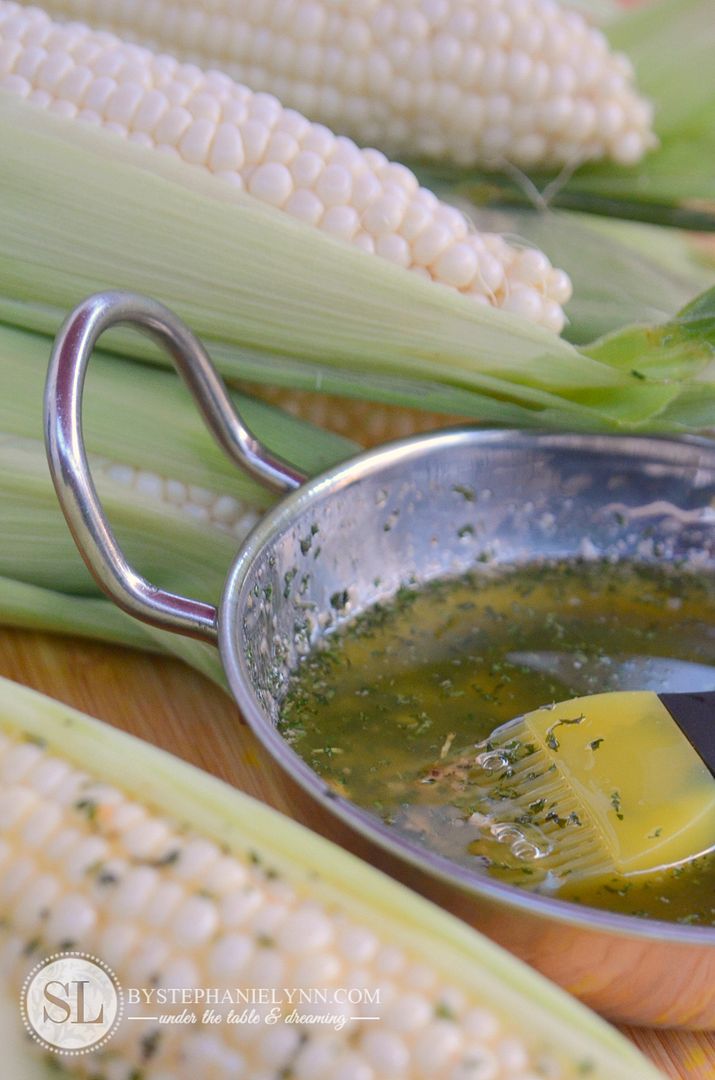 To prepare the corn, the husks are pulled back, but kept in tack – just enough to remove the silk.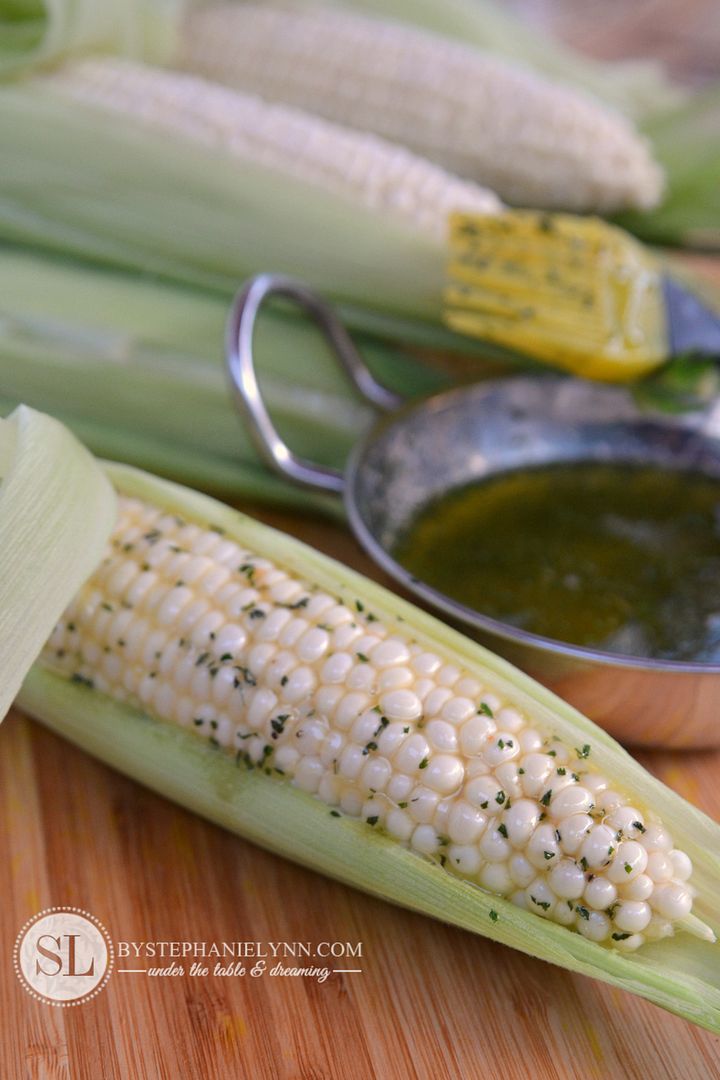 The special blend of seasonings take just a minute to whip up. If you looking for a lower fat or less cholesterol version, use less butter or exclude it all together. The flavor of the garlic, hot sauce, and fresh herbs paired with the sweet corn is perfectly pleasing all on it's own.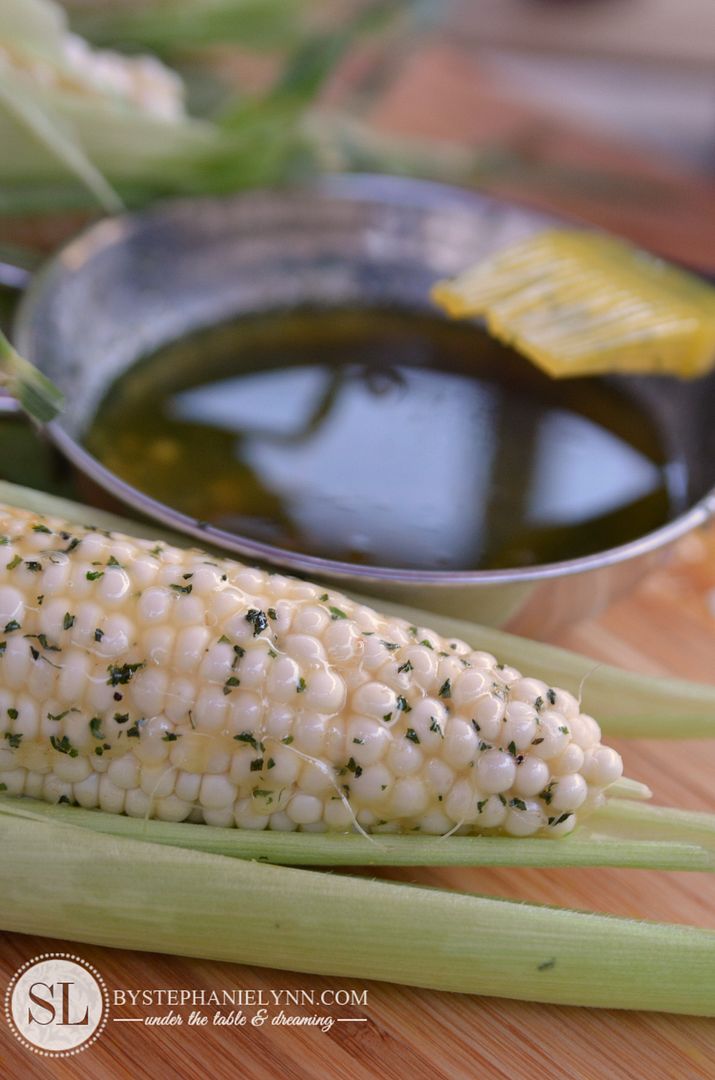 Grilled Corn on the Cob | with garlic, hot sauce, & herb butter
Author:
www.bystephanielynn.com
Ingredients
2½ Teaspoons of Minced Garlic (approximately 5 cloves)
1 Stick of Unsalted, Real Butter (1/2 cup)
1 Teaspoon of Agave Nectar
1 Teaspoon of Ground Cumin
1 Teaspoon up to 2 Tablespoons of Hot Sauce
1 Tablespoons of Dried Cilantro (or 3 Tablespoons of Fresh Chopped Cilantro)
⅛ Teaspoon of Dried Tarragon (or ⅜ Teaspoons of Fresh Chopped Tarragon)
1 Teaspoon of Dried Lemon Peel or Finely Grated Lemon Zest
Salt and Fresh Ground Pepper to taste
6 Ears of Fresh Corn on the Cob
Instructions
In a small sauce pan heat the butter and garlic over low heat on the stovetop. Stir and remove from the heat once the butter has completely melted, approximately 5 minutes.
Stir in the agave, cumin, hot sauce. Add in the cilantro, tarragon, lemon peel. Season with salt and pepper.
Preheat grill to 350° (medium heat).
Peel back the corn husks, keeping them intact, and remove the silk. Brush each ear completely with the seasoned butter mixture and fold the husks back over the corn. Set any of the remaining butter mixture aside.
Grill the corn over moderate heat for 10-15 minutes, turning often. Some of the husks may become very charred - don't worry, the kernels will not be affected as they are protected by the husks.
Just before serving, peel back husks and brush with the remaining seasoned butter mixture.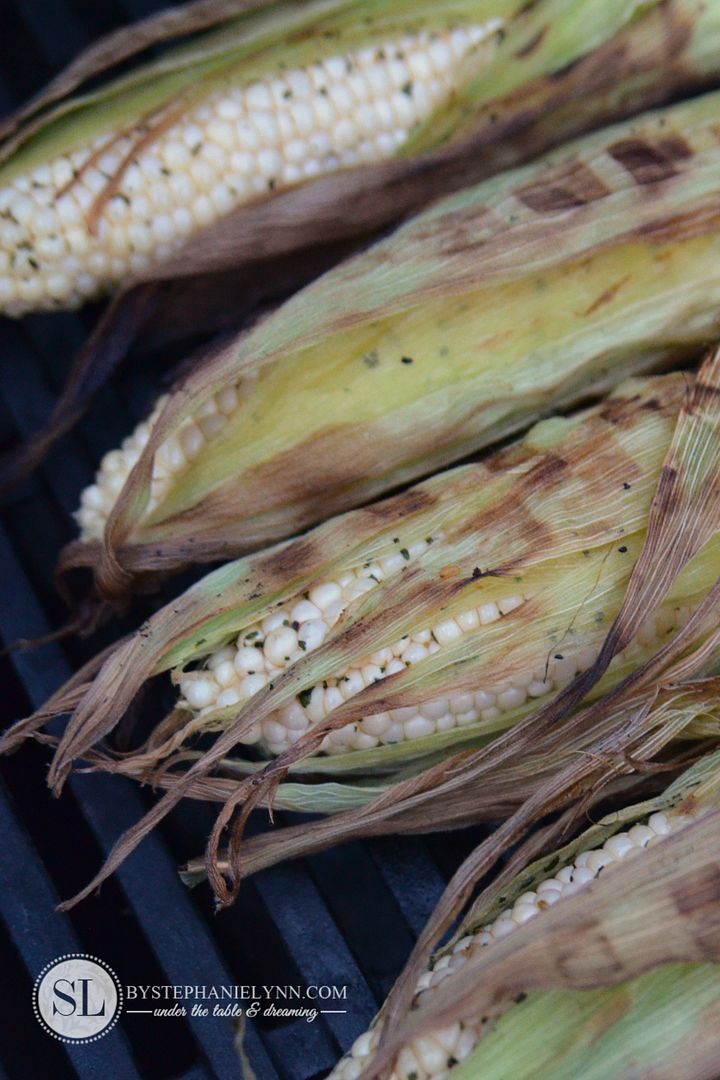 Don't worry if a few of the kernels are exposed when grilling. They will turn a nice roasted color and add a little additional flavor.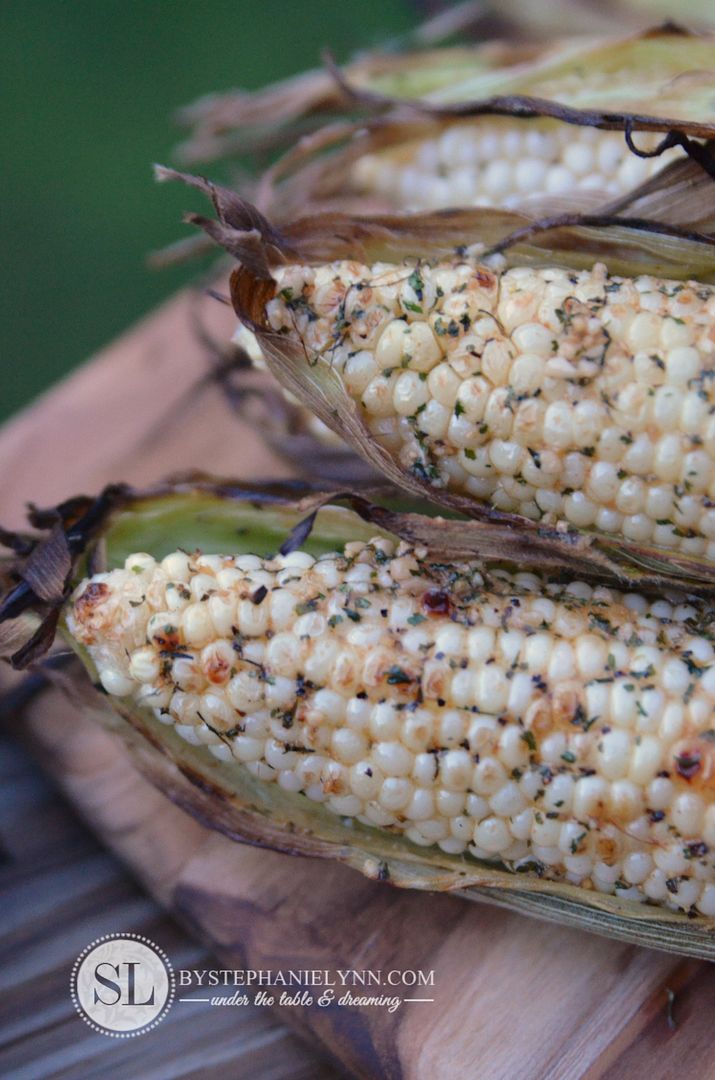 So tender and sweet with just a touch of grilling char.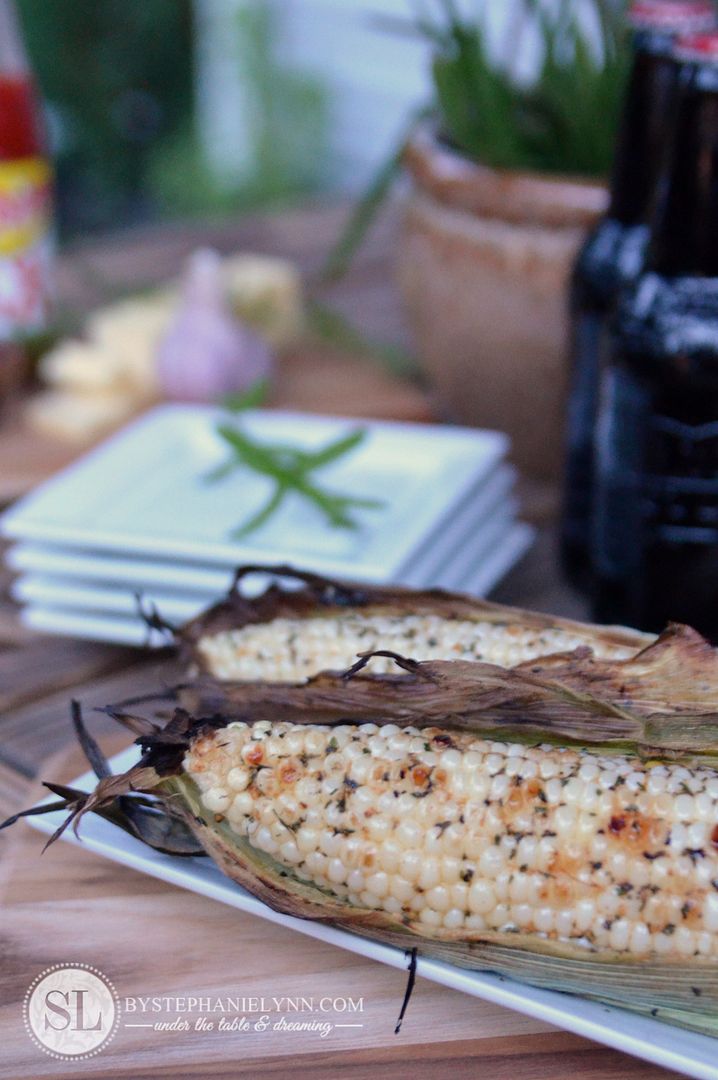 To find Texas Pete Hot Sauce online or learn more about the different varieties visit them on facebook or twitter and be sure to check out the other Texas Pete Hot Sauce recipes.