Personalized Coke Float Gift #shareacoke – share a coke with free printables | This #ShareitForward shop is sponsored by #CollectiveBias and its advertiser. The story and opinions read here are entirely my own.
For the past month I've been a little obsessed with the new personalized Coke bottles. I can't walk past a display without looking through the names – in hopes of finding 'someone' I may know.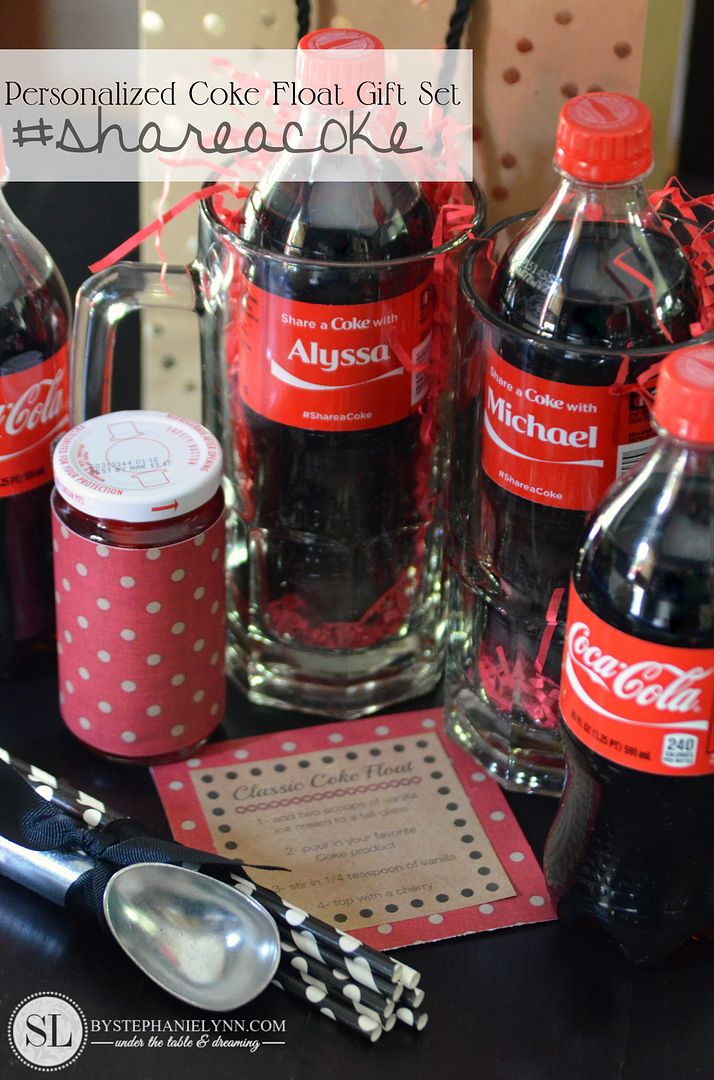 While I have handed out several single bottles over the past couple weeks, I thought it would be fun to build on the Coke theme with some Personalized Coke Float Gift Sets for some of our closest friends.
I have a little thing for themed gifts – giving and receiving – as I simply adore them. The best gifts though are the ones that feel the most personal – and seeing your own name printed in place of the iconic Coke logo is pretty darn awesome.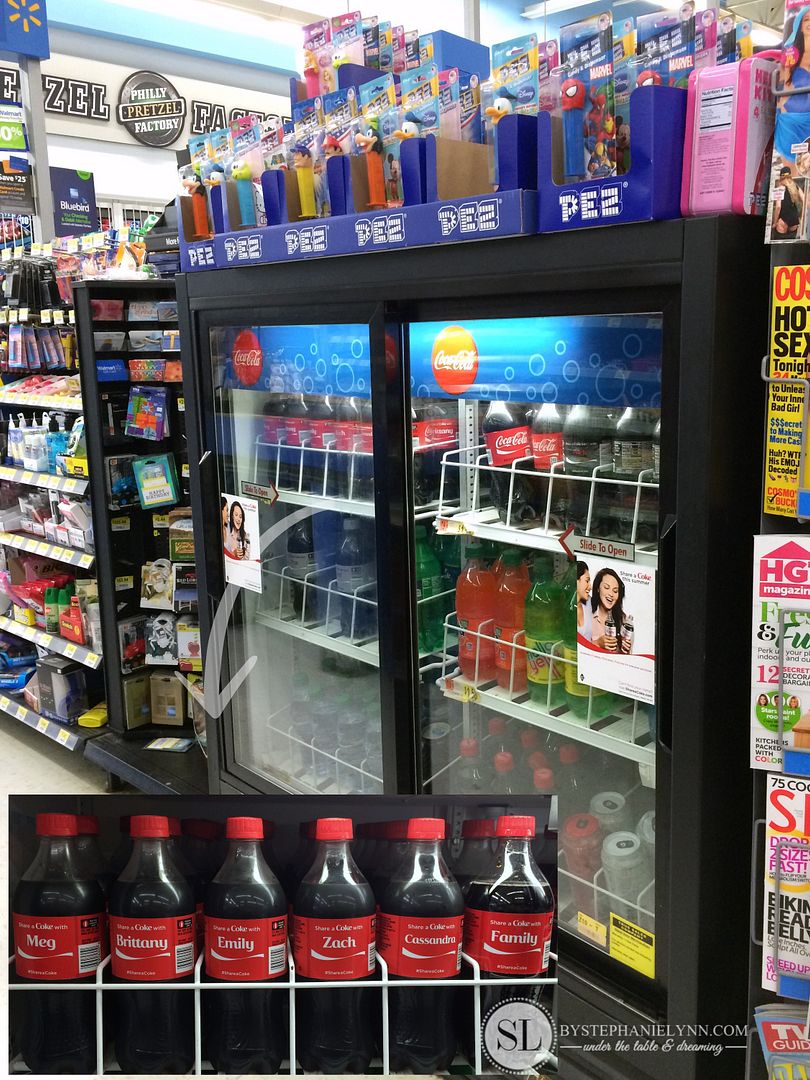 The iconic logo has been swapped on the 20 ounce bottles with 250 of the most popular first names among American teens and Millennials. A full list of the printed names can be found here.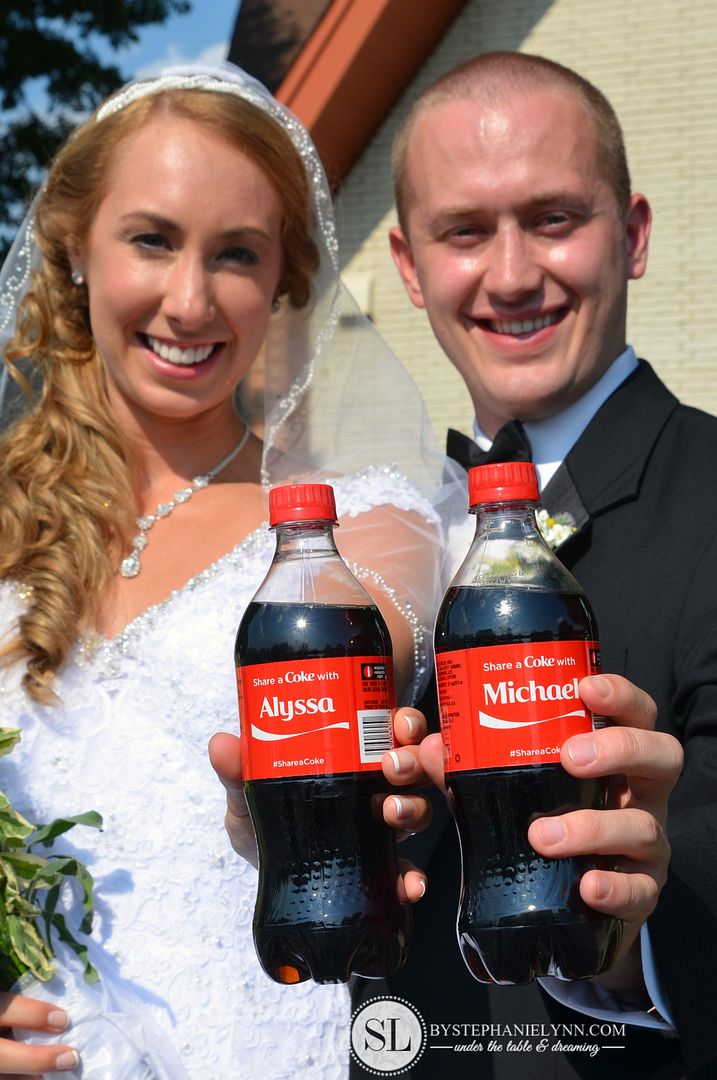 I happened to find both names of this amazing couple during the Share it Forward, Share a Coke tour a couple weeks ago.
They just got married last weekend – So of course the first Coke Floats had to be dedicated to the fabulous newlyweds!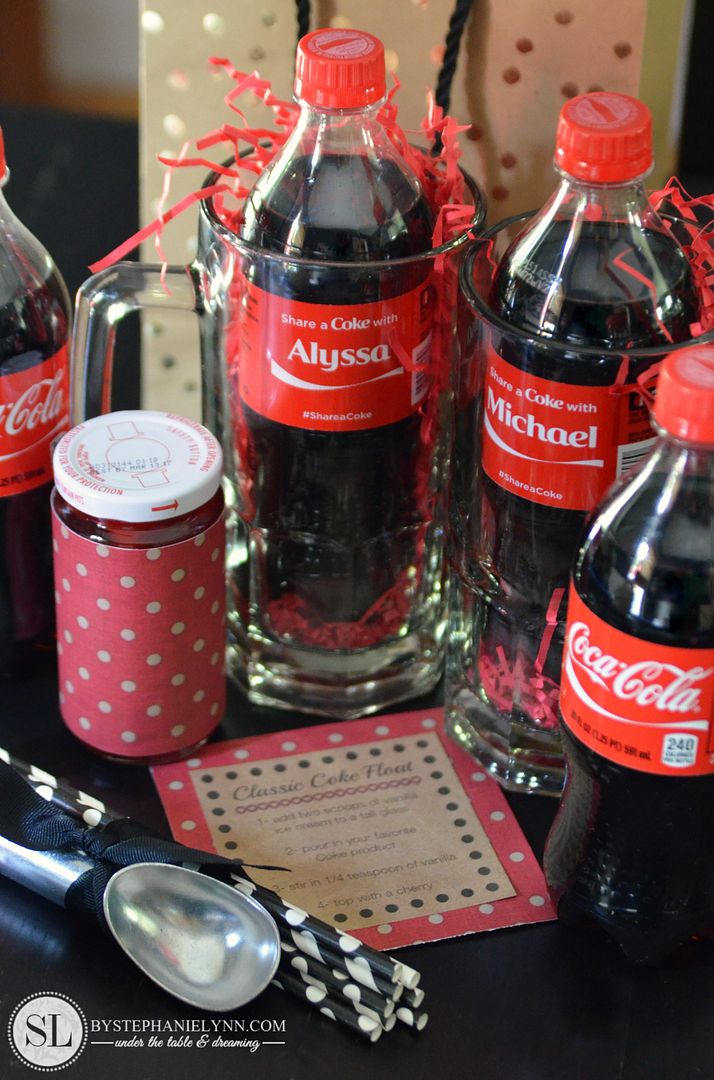 I picked up all of the goodies for the Personalized Coke Float Gift Sets right at my local Walmart while attending the Coke tour demo.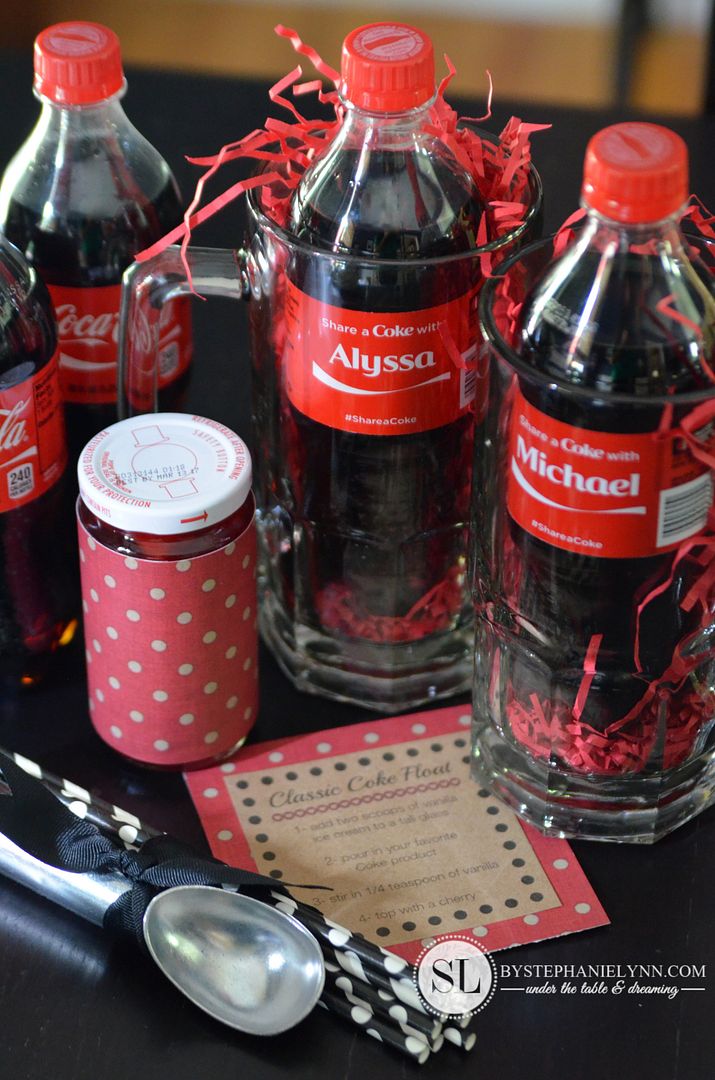 Supplies Needed:
20 Ounce Personalized Coke Bottles
Anchor Hocking Tall Glass Mug
Gourmet Club Anti-Freeze Ice Cream Scoop
Striped / Polka Dot Paper Party Straws (in the party section)
Small Jar of Cherries
Classic Coke Float Printable
Paper Gift Bag, Crinkle Gift Bag Filler, Ribbon & Scrapbook Paper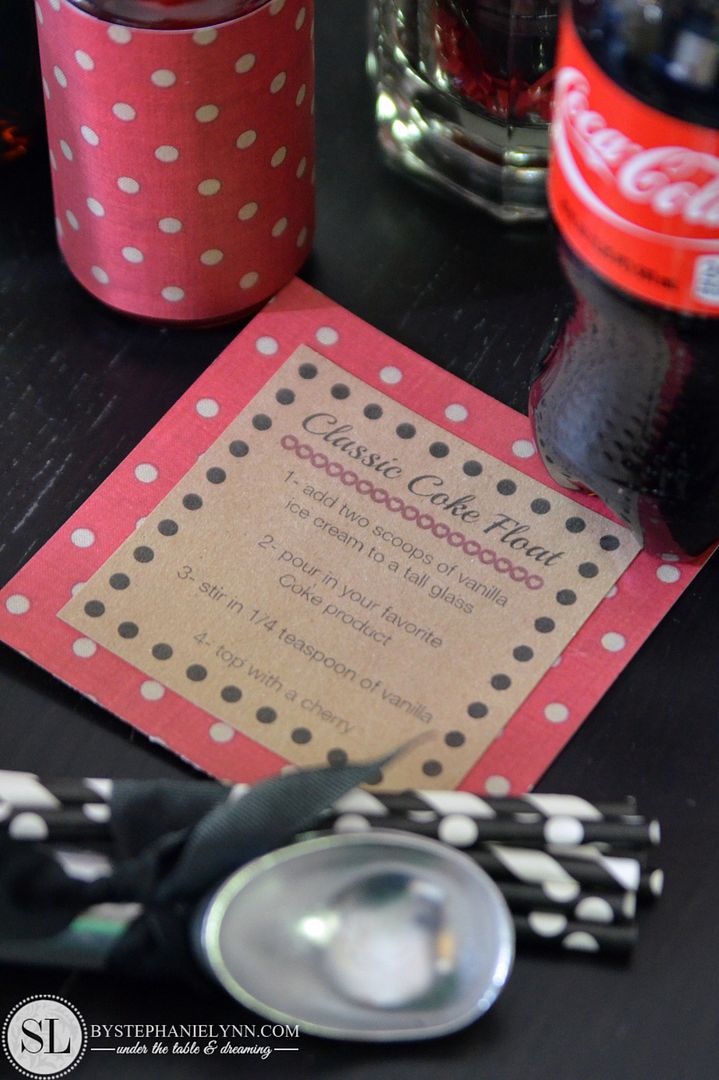 The free printable can be downloaded and printed here: Classic Coke Float Printable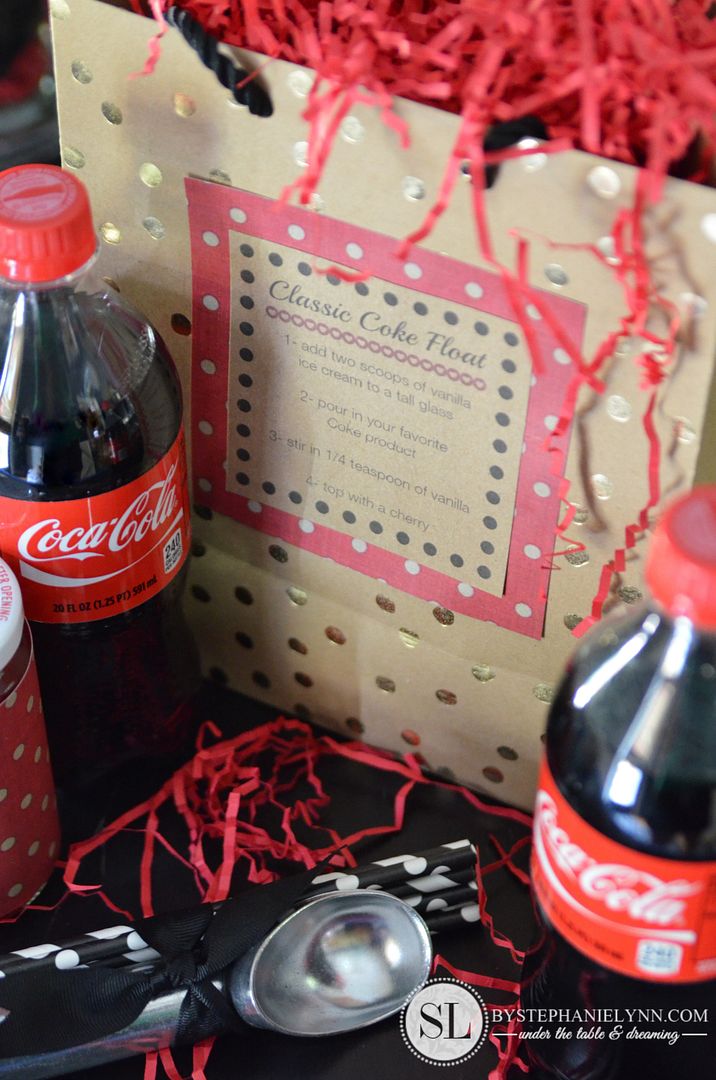 I simply printed it on kraft paper, attached it to a piece of scrapbook paper – then attached it right to the front of the gift bag.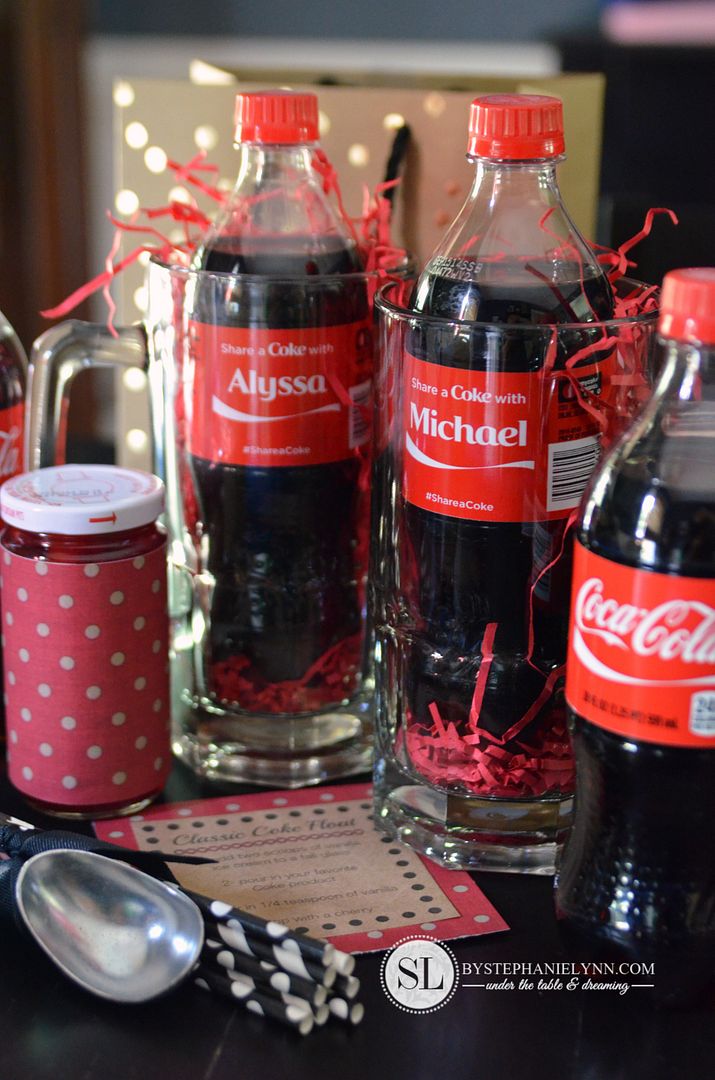 The 20 ounce bottles fit perfectly in the glass mugs too – sparing a little room to tuck in some decorative paper filler.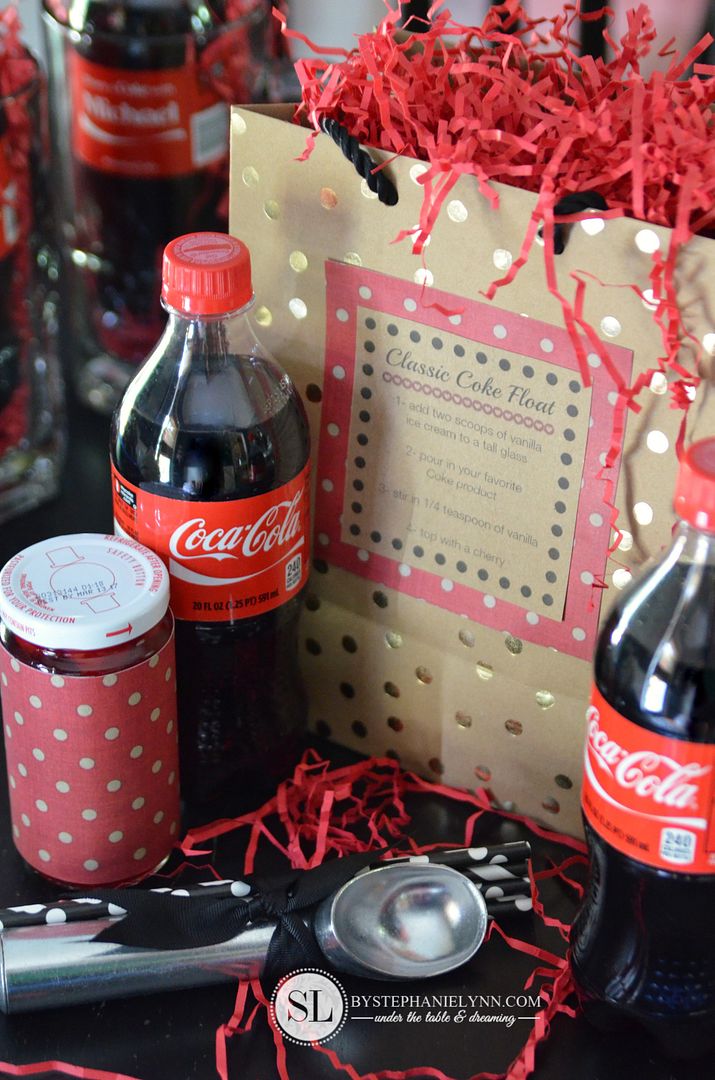 Scrapbook paper was used to wrap the jar of cherries – and 'pretty up' the label.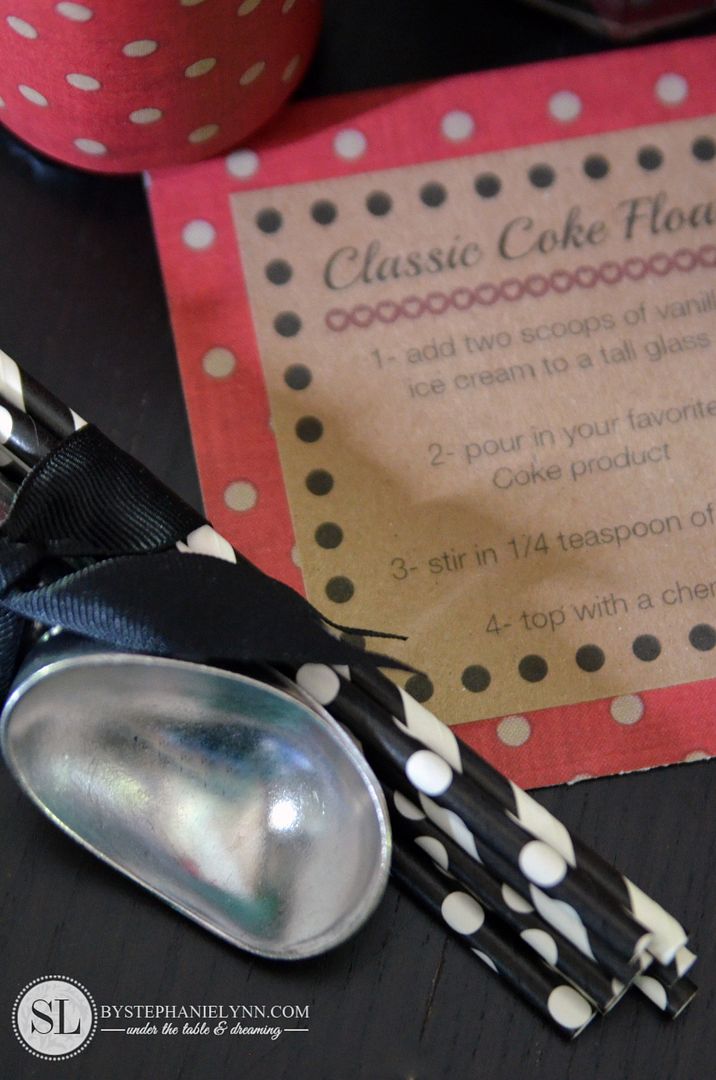 And the party straws were tied to the ice cream scoop.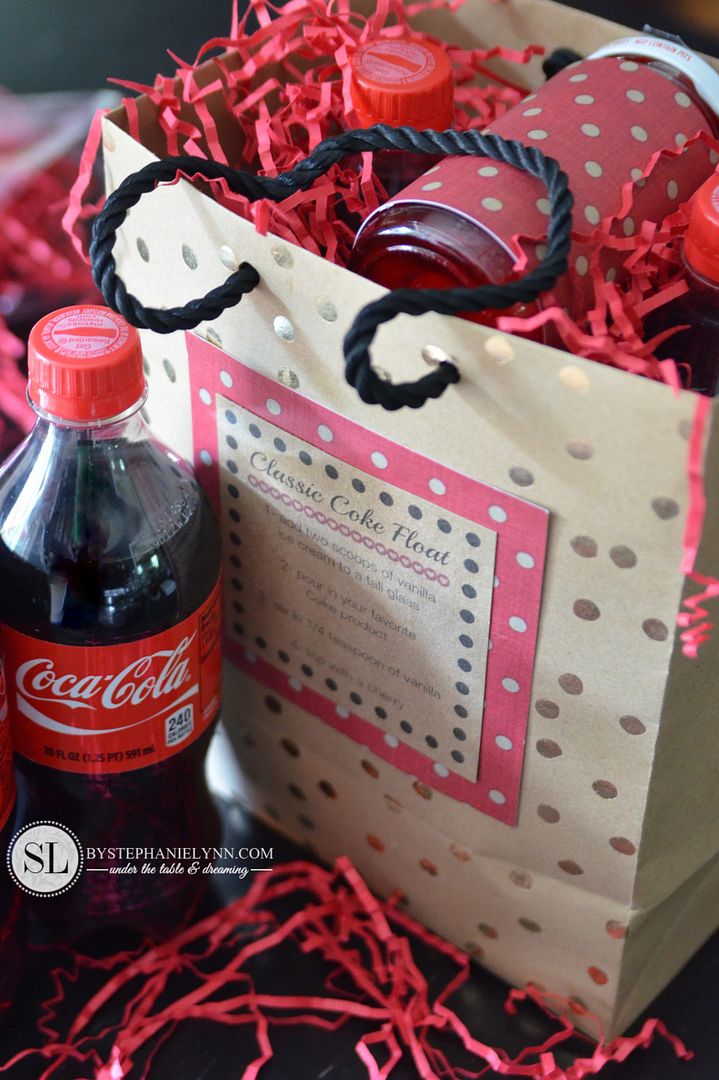 Who will you Share a Coke with this summer?