Pet Place Mats – non slip feeding mats for pet bowls | This post brought to you by Duck Brand. All opinions are 100% mine.
If you follow along on Instagram you may have caught a glimpse of our new little buddy. It's been at least eight years since we have had a little puppy and the past couple of weeks we have quickly been relearning the puppy ways of life.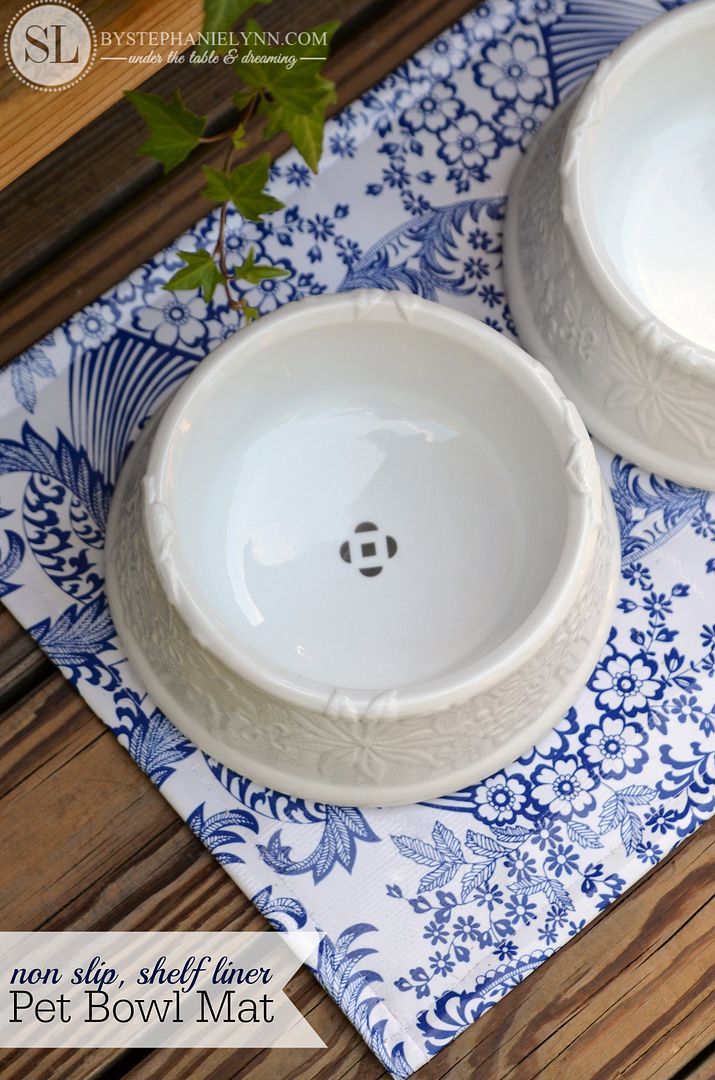 Among many other things we are working on Scout's eating etiquette. What started off as a cute, amusing routine to watch, has quickly become a not so fun wet, mushy mess to clean up.
To help define Scout's dining area and I put together some simple pet place mats. The non slip backing keeps everything in place while adding a layer of protection to the floor – Plus the wipeable surface makes cleanups a cinch.
These easy pet placemats can be created in less than ten minutes with just two materials, shelf liner and a piece of oilcloth. And don't let the sewing turn you away – it's simply four straight lines.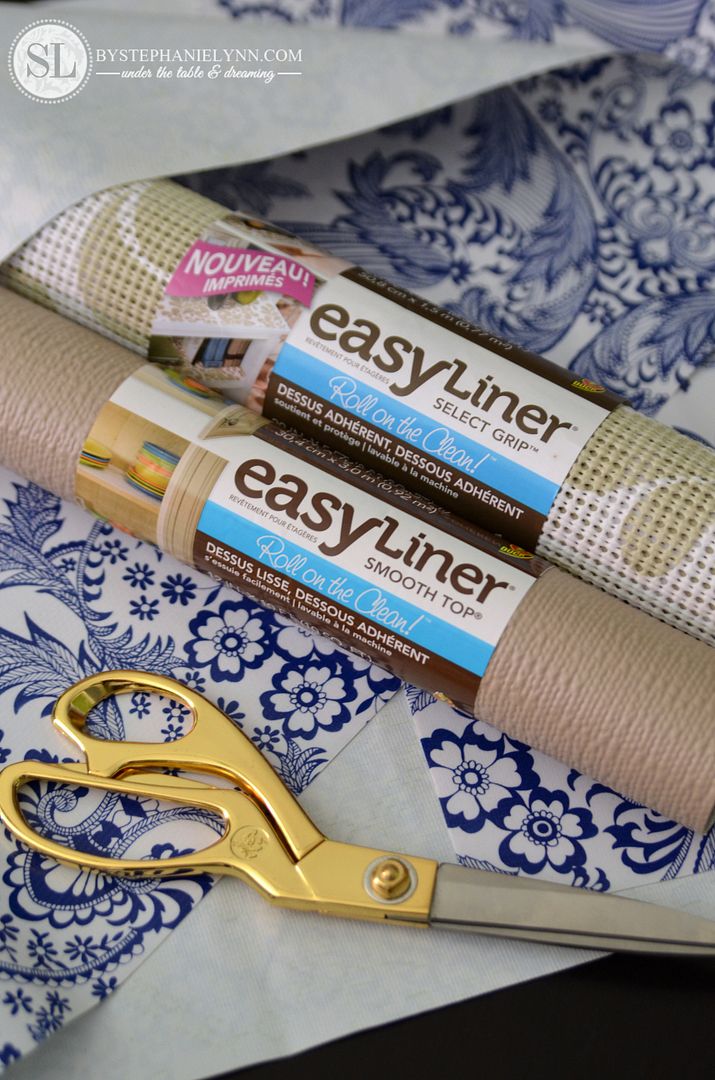 Materials Needed:
Duck® Brand Shelf Liner – Smooth Top
Oil Cloth
Additional Supplies Needed: Scissors, Ruler, Pins, Sewing Machine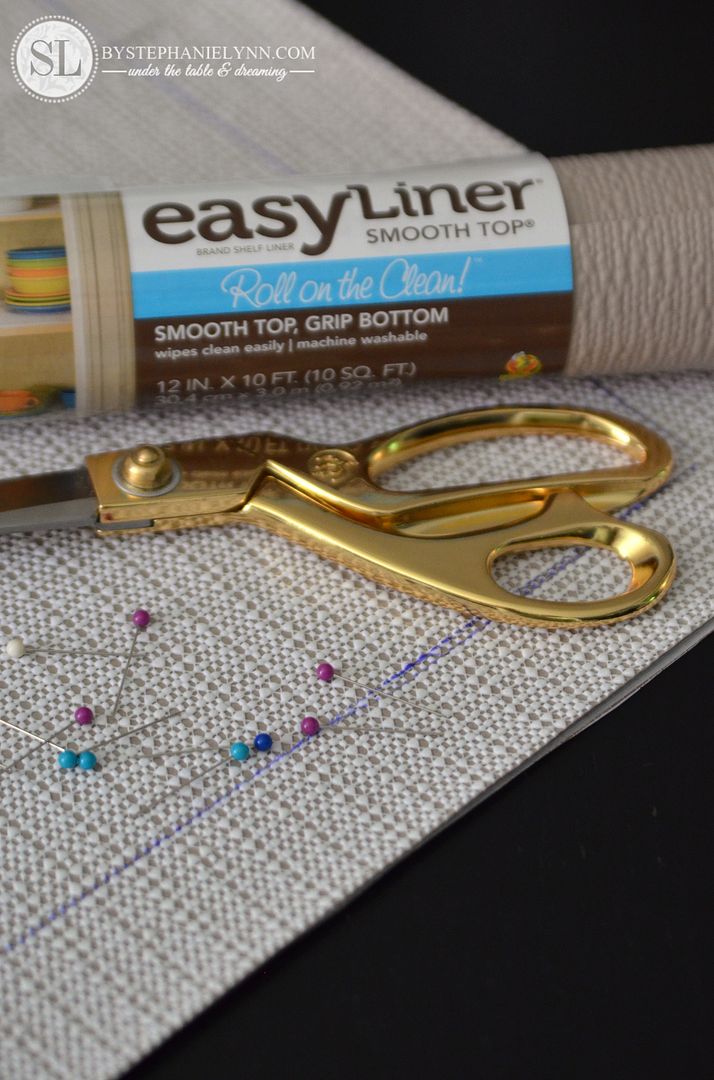 Step One: Measure and cut the shelf liner. The exact measurements will depend on the diameter of the pet bowls. We just added a few inches on all sides.
The Duck® brand smooth top easy liner is non adhesive with one smooth side and a grip bottom. The liner is easy to cut and is machine washable for easy clean up. The grip bottom is perfect for holding the mat in place.
Measure and cut the oilcloth the same dimensions.
Oilcloth can be found at local fabric shops or online. Oilcloth is basically cotton fabric covered with a waterproof coating. It's very flexible, durable, and easy to work with.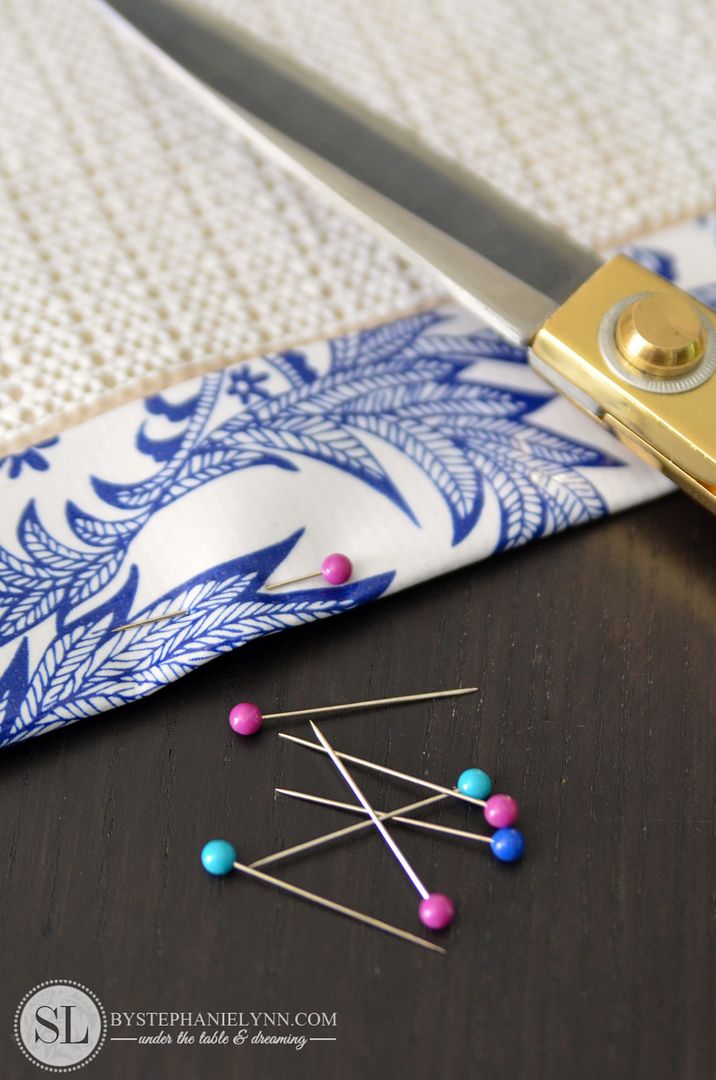 Step Two: Layer the shelf liner and oilcloth on top of each other, as shown above.
Fold each side over (about an inch), pin into place, and sew together.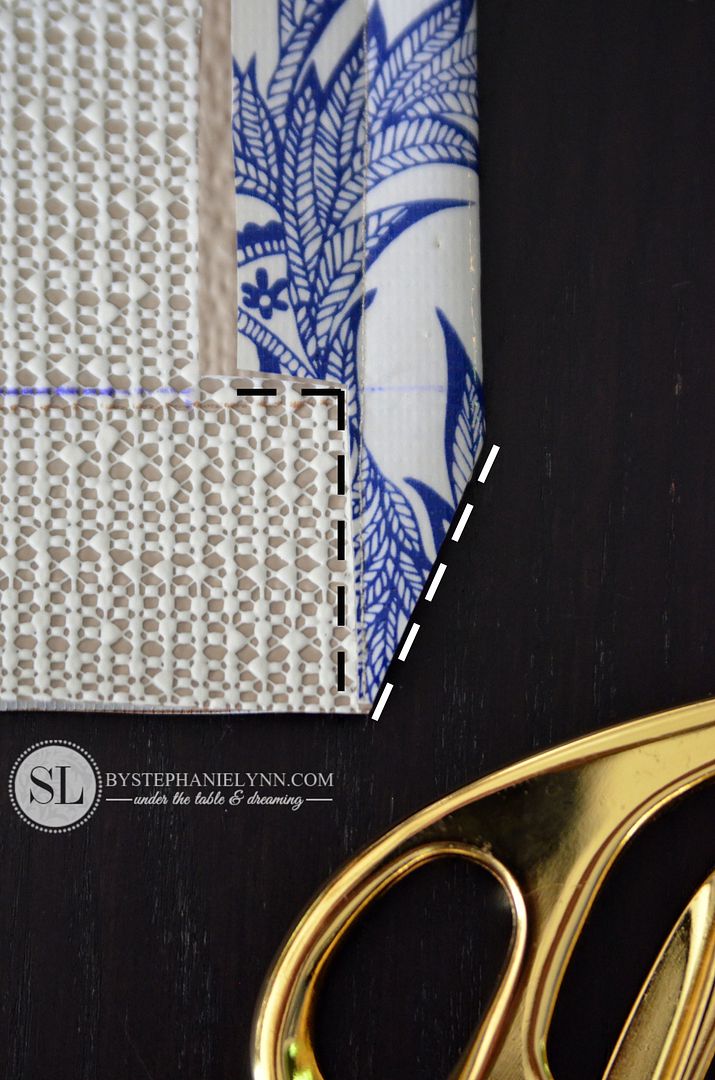 Step Three: Trim the top and bottom corners of the mat as shown above. This will reduce bulk at the corners and make it easier to run through the sewing machine.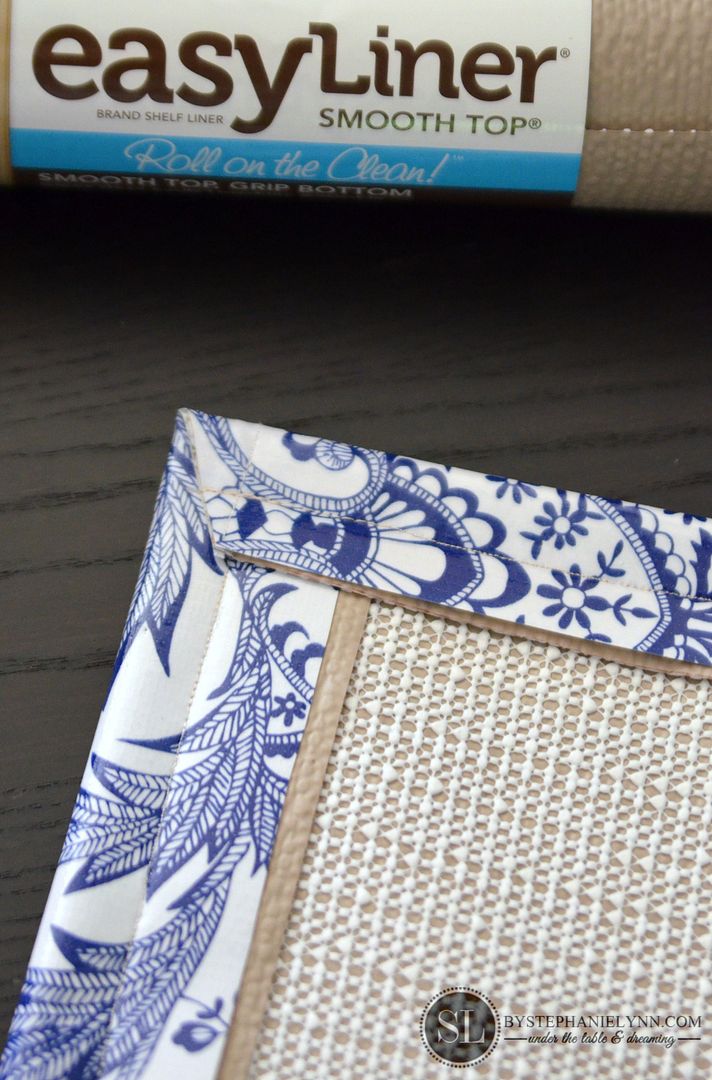 Step Four: Continue to fold the top and bottom edges (about an inch), pin into place, and sew together.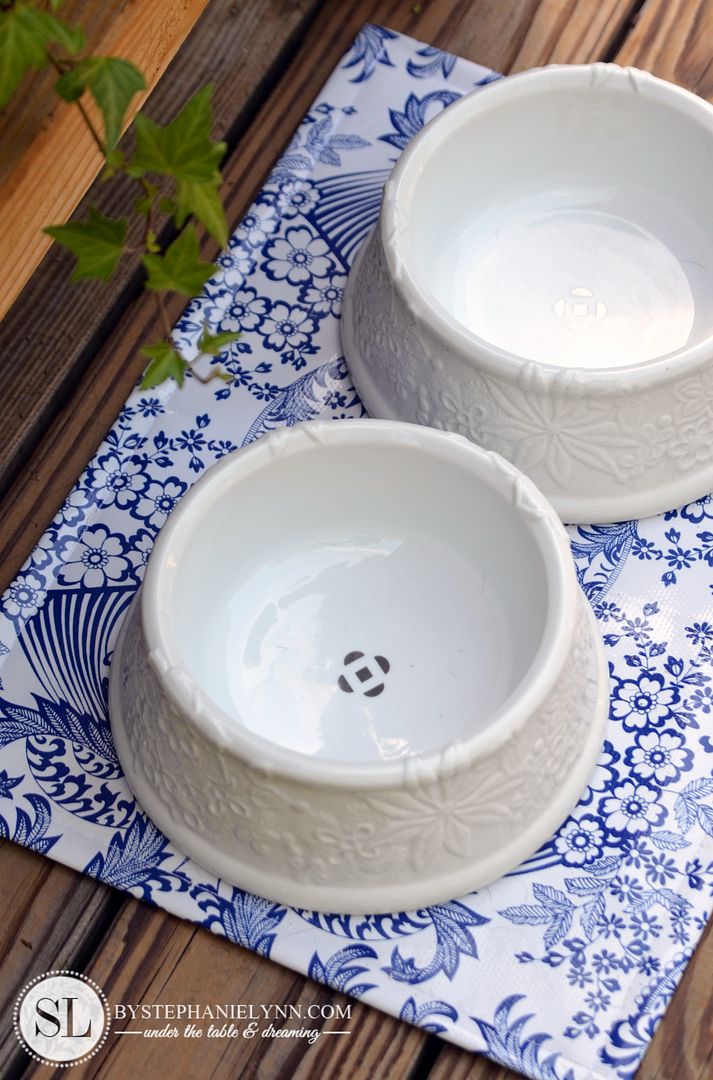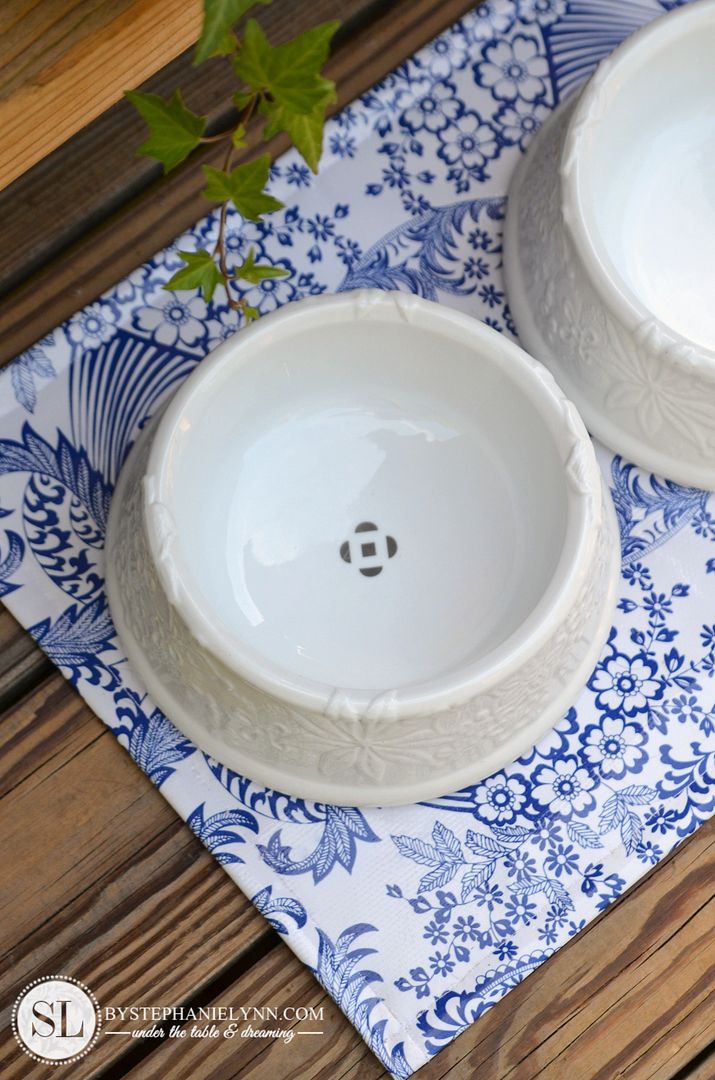 I love the little pop of color the pet place mats add to Scout's feeding area.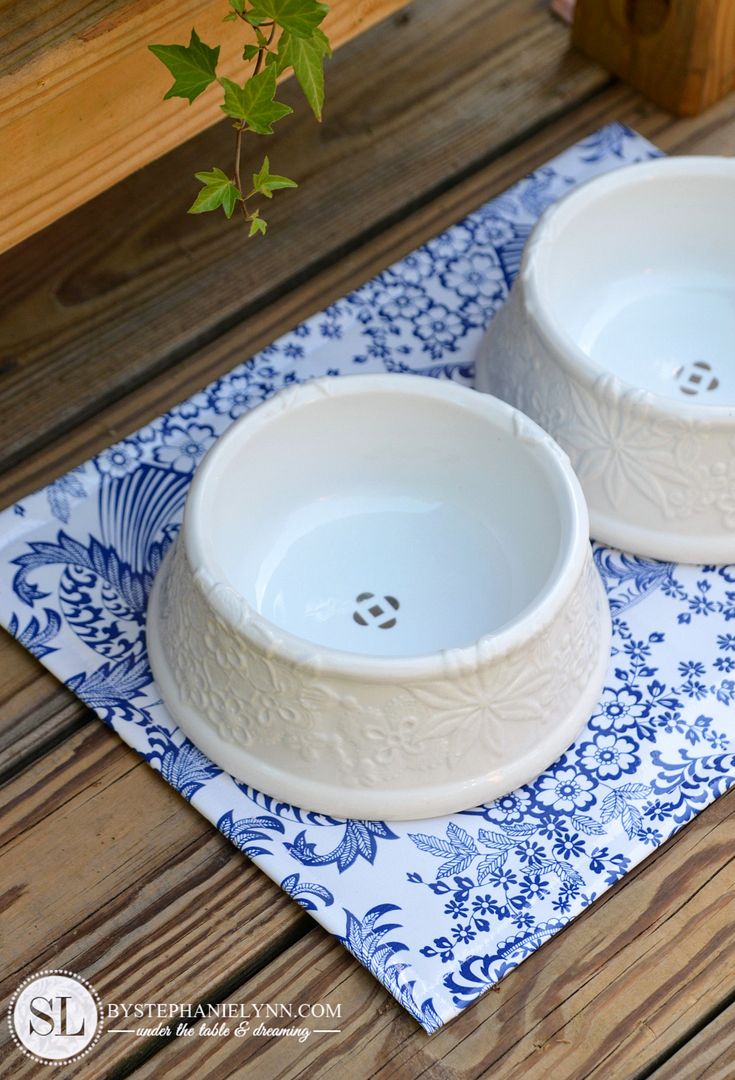 The non slip grip of shelf liner backing helps keep everything tidy and in place.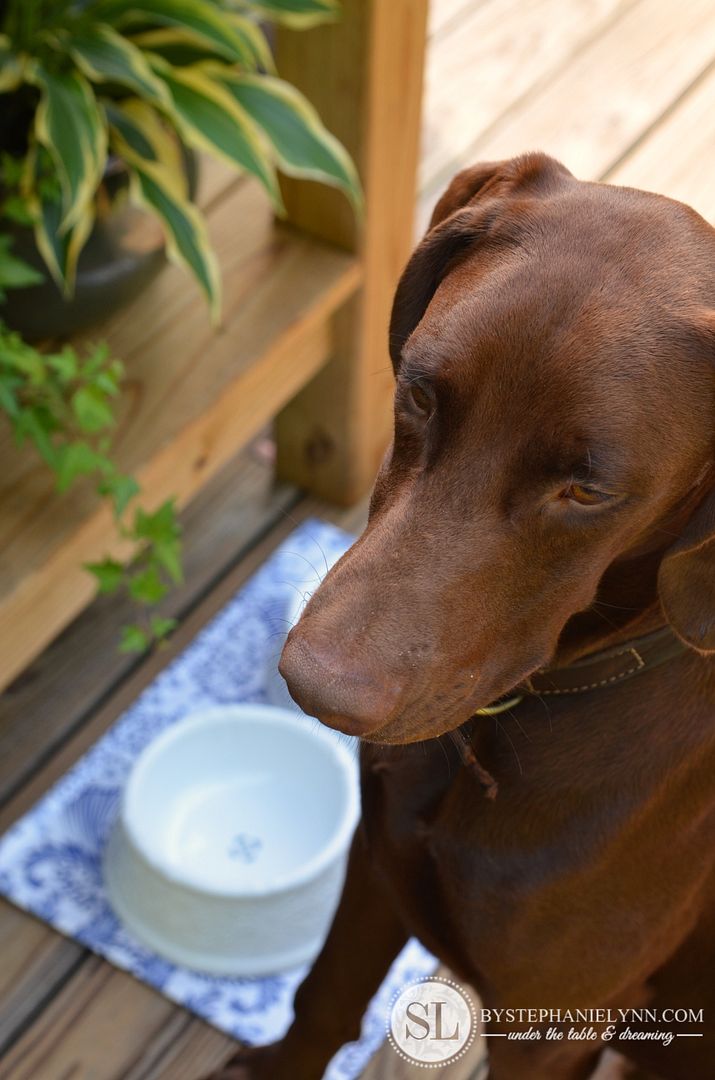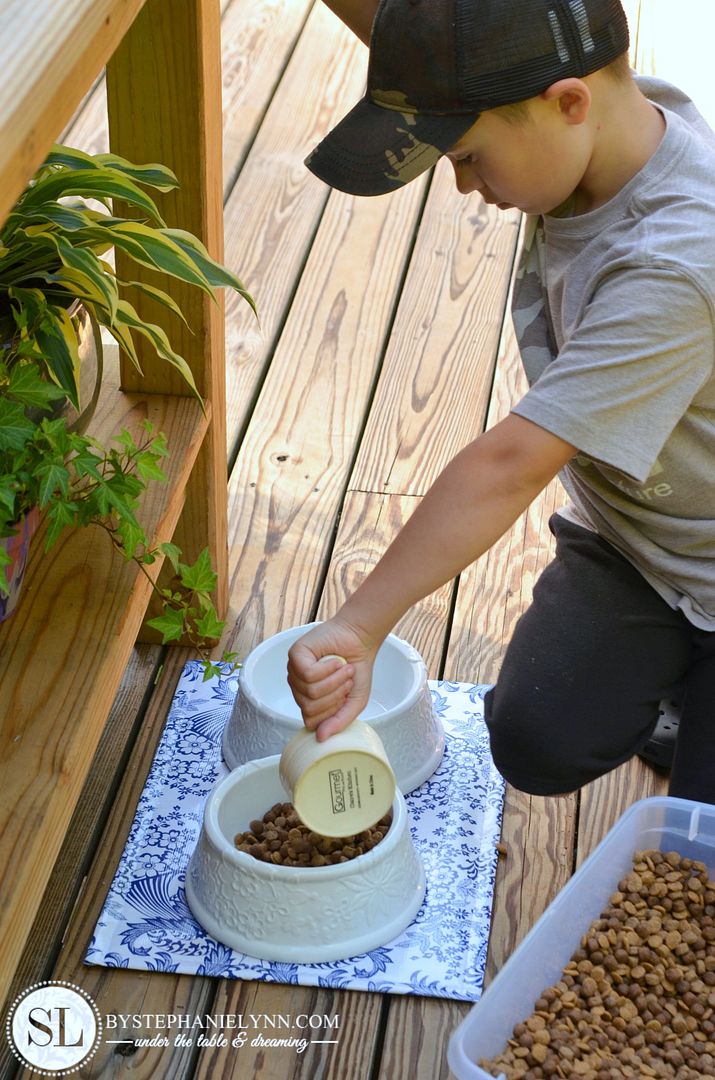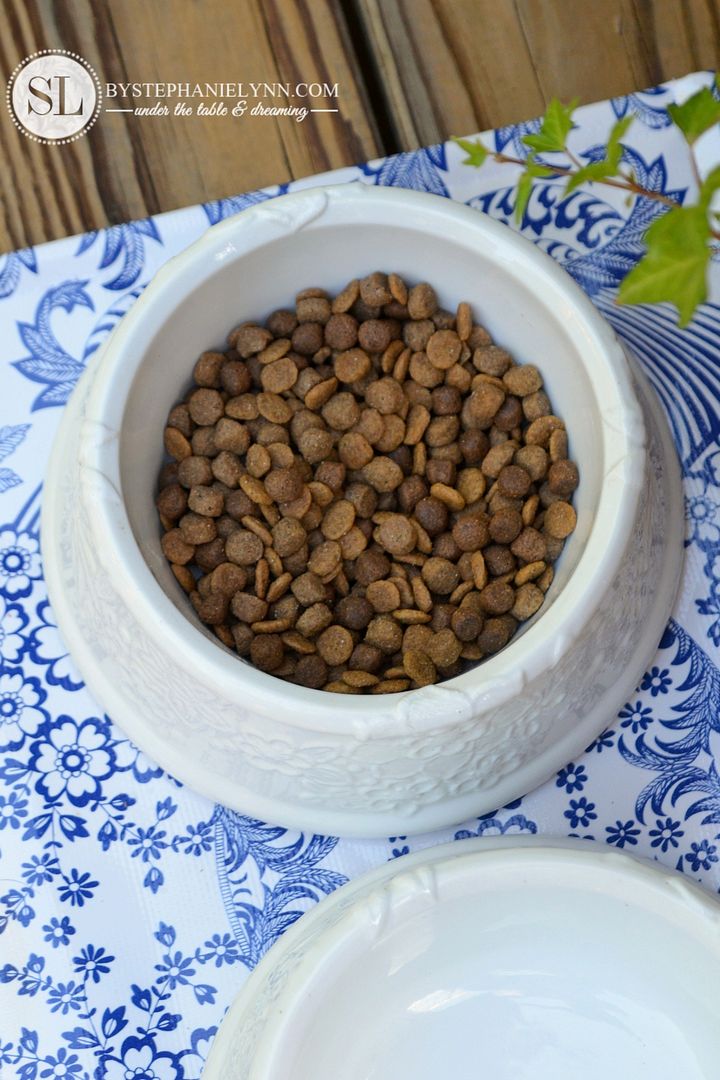 What project would you make with Duck Brand's Shelf Liner? Leave a comment below and one lucky reader will win a [email protected] brand bag filled with a compliation of [email protected] brand products.
In the meantime, check out Duck® brand on Pinterest and Facebook for more creative inspiration.