Meal Planning on the Go – with tmobile free data #TabletTrio | This shop is sponsored by #CollectiveBias and its advertiser. The story and opinions read here are entirely my own.
As fall approaches and we get back into the swing of a set schedule one thing I would like to personally work on is our meal planning. I have always found pleasure in planning and preparing dinners however these past couple of years it has been quite a struggle to focus on food – especially after our son's feeding tube surgery. Going into a grocery store, let alone sitting down for a meal, has been mentally challenging for everyone in our home.
While our eating habits have suffered over our fear of guilt – I have recently found some much needed motivation to put a little thought back into our meal planning process. For us having a set meal plan not only means eating better, healthier foods – but quicker trips in and out of the grocery store as well.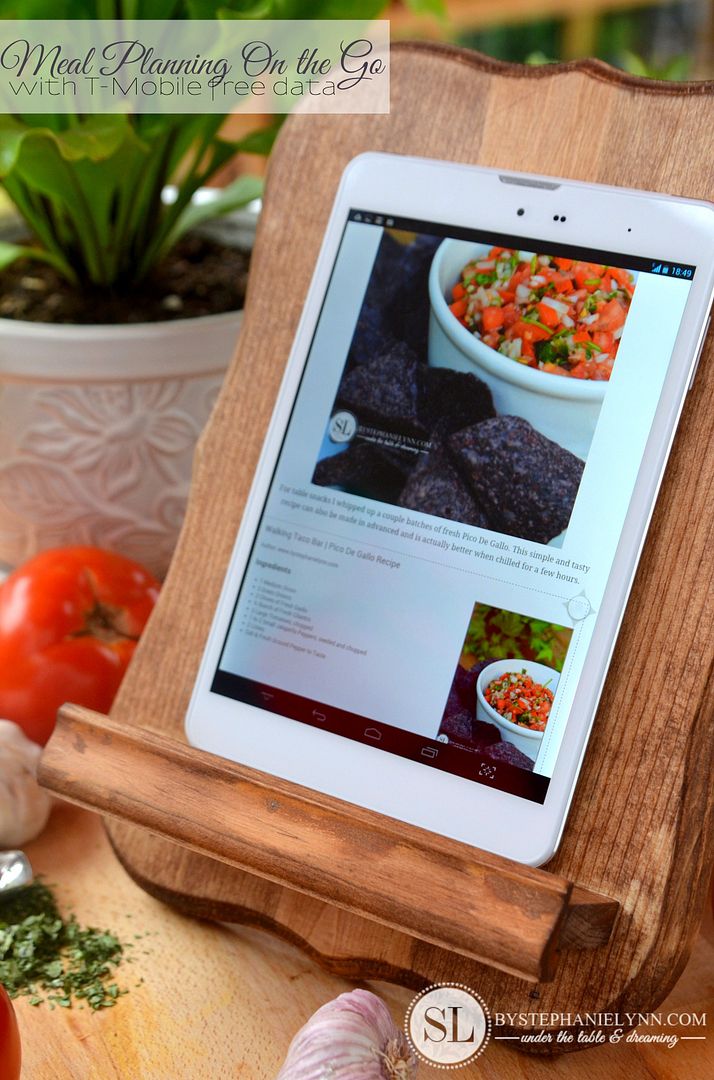 There are so many fabulous recipes right at our fingertips but the process of putting them together and forming a weekly plan can be a bit daunting if you don't know where to start. As I get back into the game, I have some time saving tips to share today for meal planning on the go.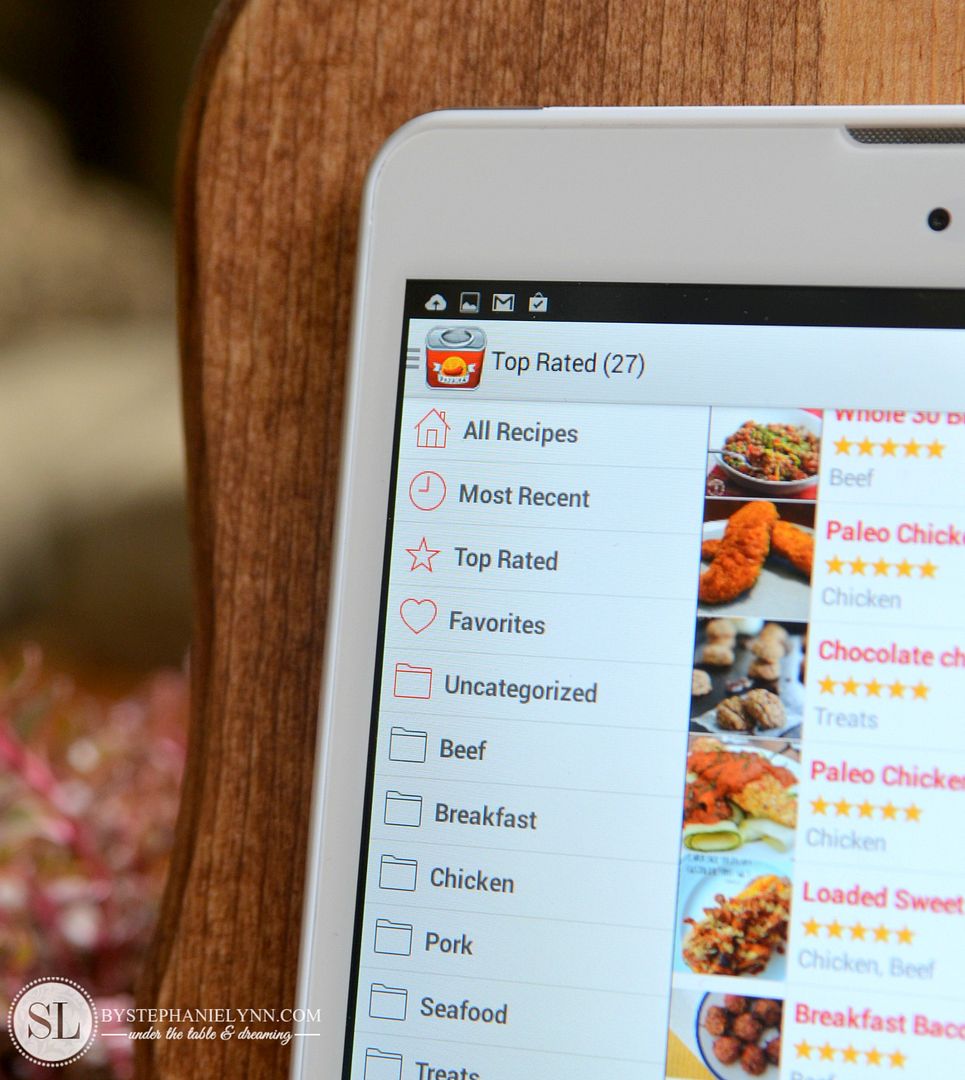 By far the biggest time saver I have found for planning meals is to have an app do all of the work for you. I swear by the Paprika Recipe Manager however there are several different apps available. I have been using Paprika for a couple of years now and just loaded it into our new T-Mobile Trio AXS Tablet. It's compatible with all devices, including the Android system, so I was able to use the cloud sync feature to seamlessly transfer all of my saved recipes to the Trio Tablet.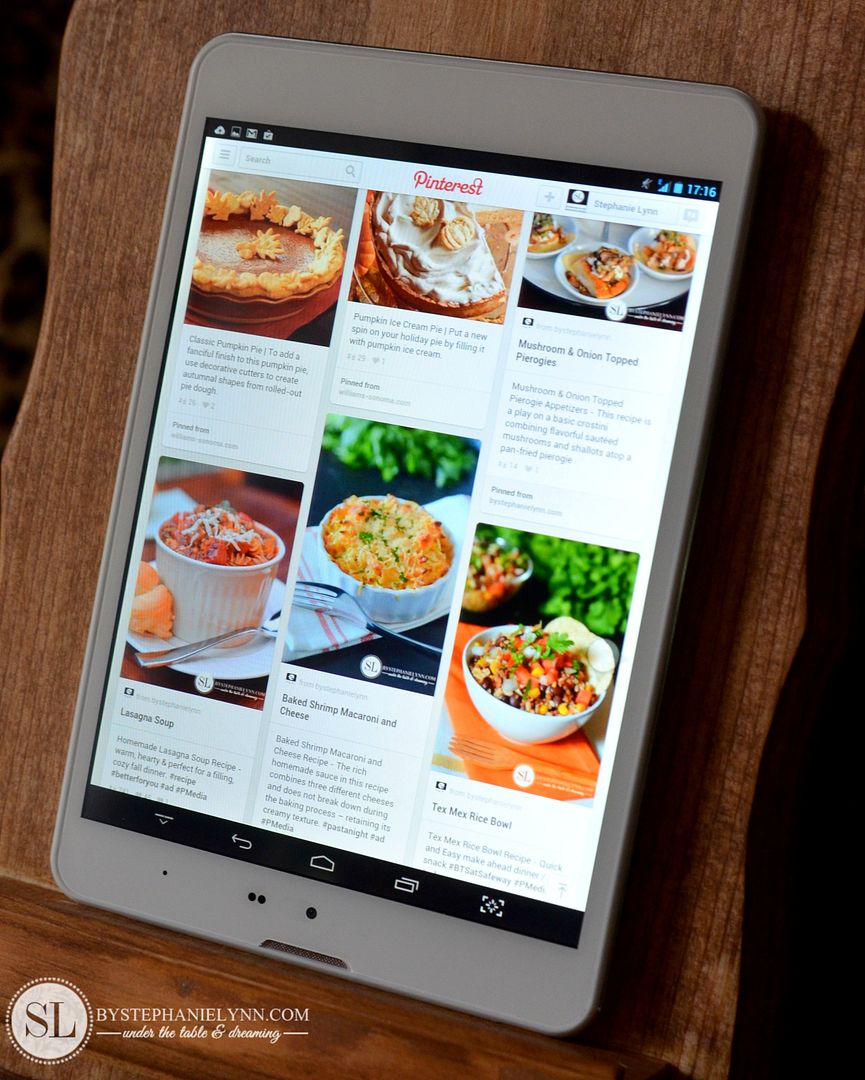 Paprika collects any recipes found online and neatly organizes them within the app with just a touch of a button.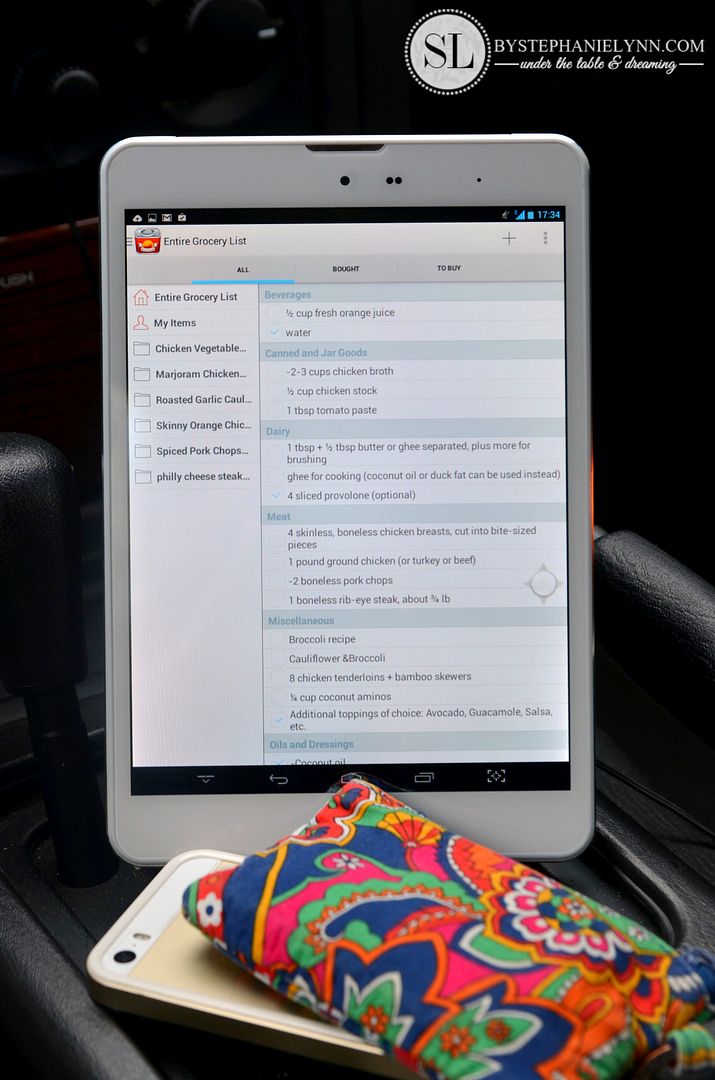 To take the pressure out of sitting down and trying to plan a weeks worth of meals at once I like to browse for meals using the app on the go. A lot of our time is spent away from home attending therapy appointments, doctors visits, & meetings. There is a lot of time spent waiting and that time can be put to good use. And the T-Mobile Trio AXS Tablet is a busy mom's dream come true as I don't have to worry about being connected to wifi or data fees.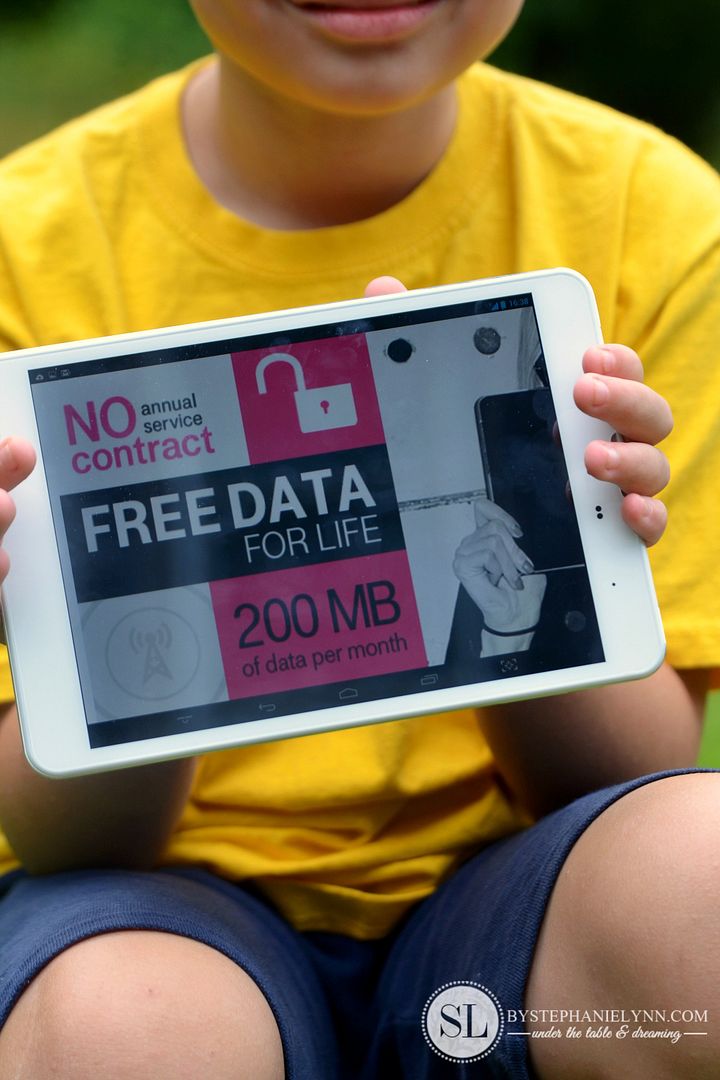 The connected tablet can be used on the go – any time, anywhere on T-Mobile's nationwide 4G network.

It comes out of the box from Walmart with T-Mobile's Free Data for Life plan. That's right – 200MB of free data each month, no data roaming or tethering, for the life of the tablet.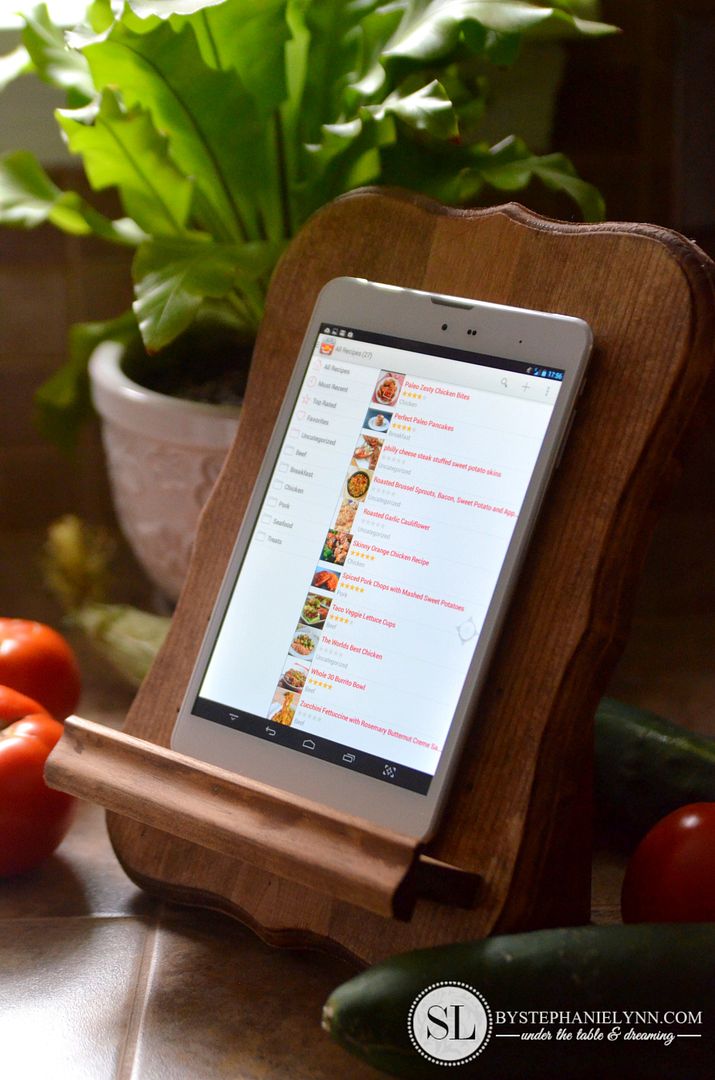 Once recipes are saved in Paprika, meal plans can be created with a touch of a button for a week or even up to a month in advance.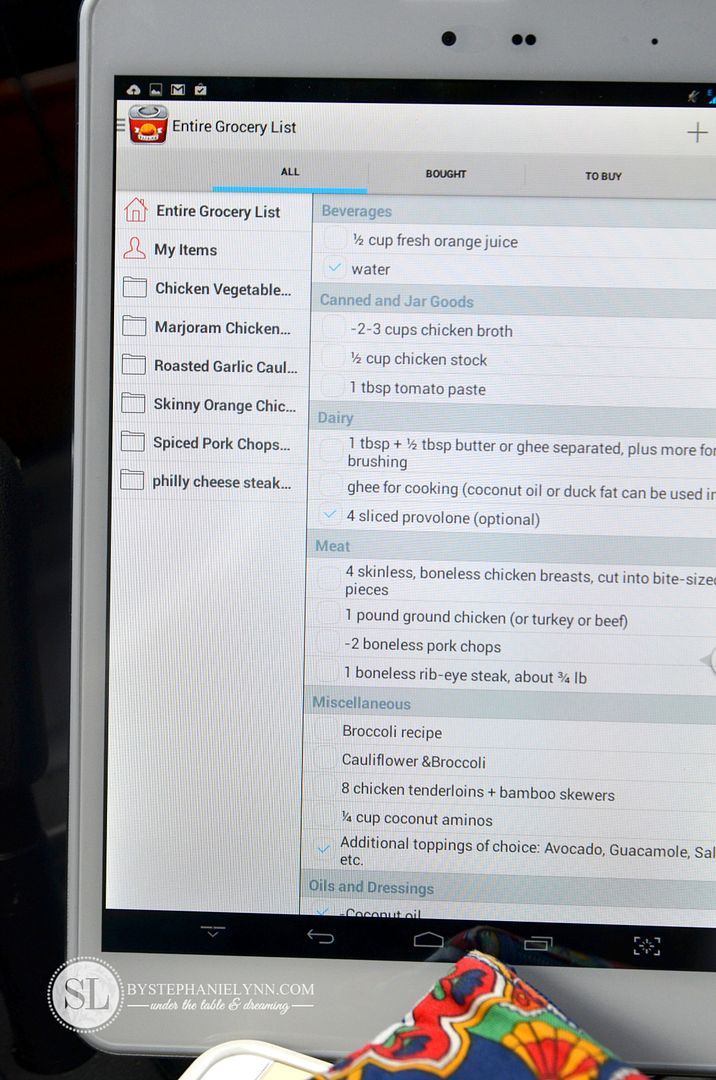 The app will also automatically generate a shopping list based on the ingredients for the recipes you have selected for the week. The easy to read  7.85" tablet is perfectly sized for toting along to the store. The interactive app sorts everything by aisle and even allows you to check off the items as you go along, making your shopping trip even quicker.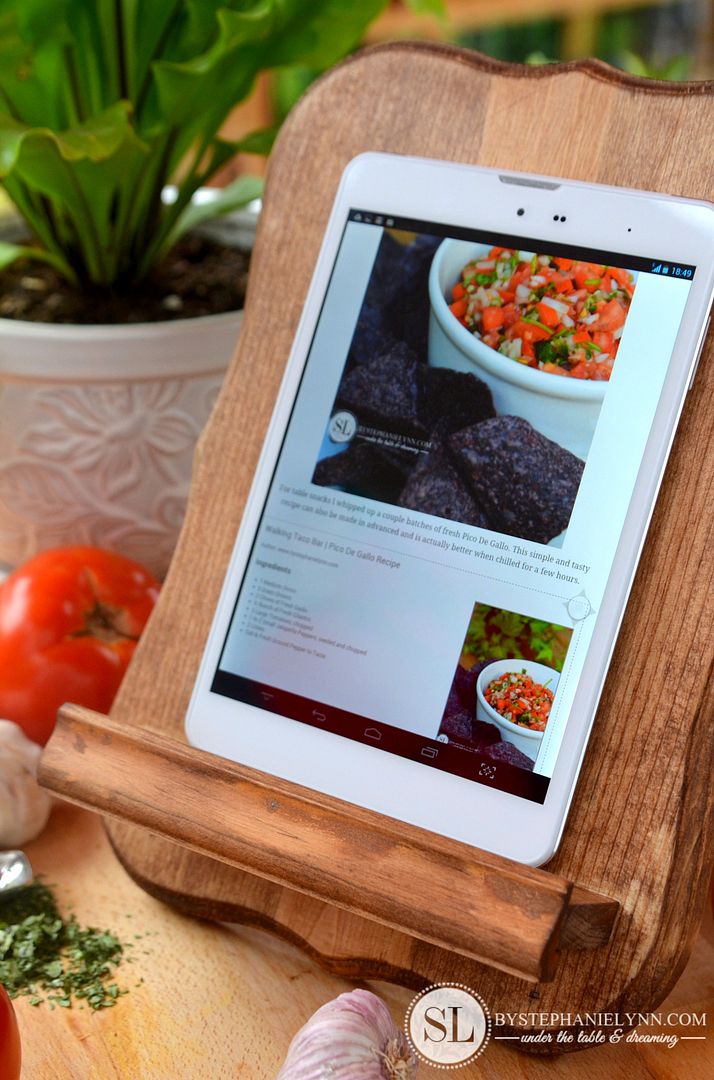 The tablet even carries over into the kitchen, where Paprika will walk you through the steps of the recipe and allow you to track your progress by highlighting the current step and cross off ingredients as you're done with them.
Butch even put together an easy tablet holder perfect fit for the T-Mobile Trio AXS – which I'll be sharing next week.

How do you tackle the task of meal planning during this busy time of year?