Christmas Tree Decorating Tips – 2014 #michaelsmakers #tagatree | As a member of the Michaels Makers Blogging Team, November marks the month of the
Dream Tree Challenge.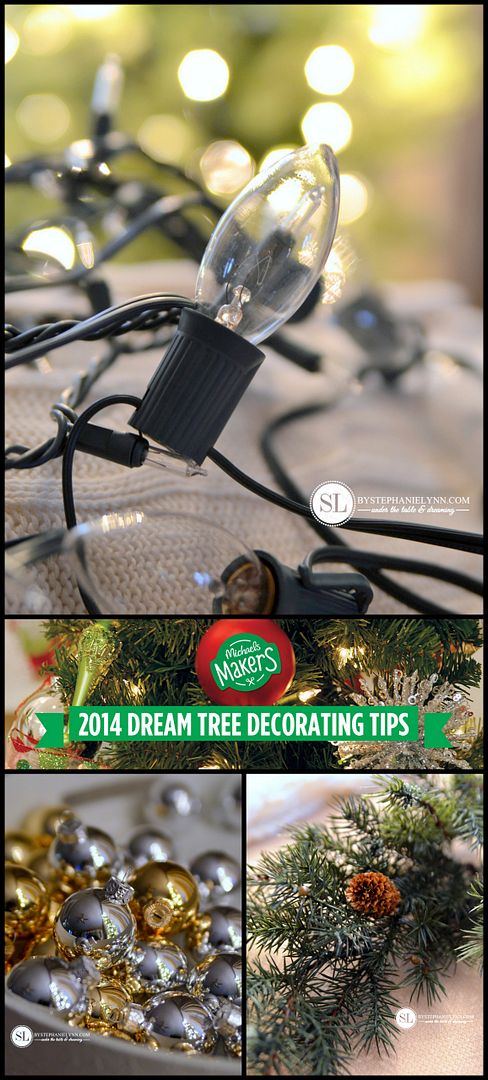 A couple of weeks ago I shared our 2014 Michaels Dream Tree, as well as some Easy Christmas Ornaments Crafts I created for the tree.  Today, along with the other 29 bloggers, I'm back to share some simple christmas tree decorating tips for the #tagatree campaign.
1 – Dress up the base of your tree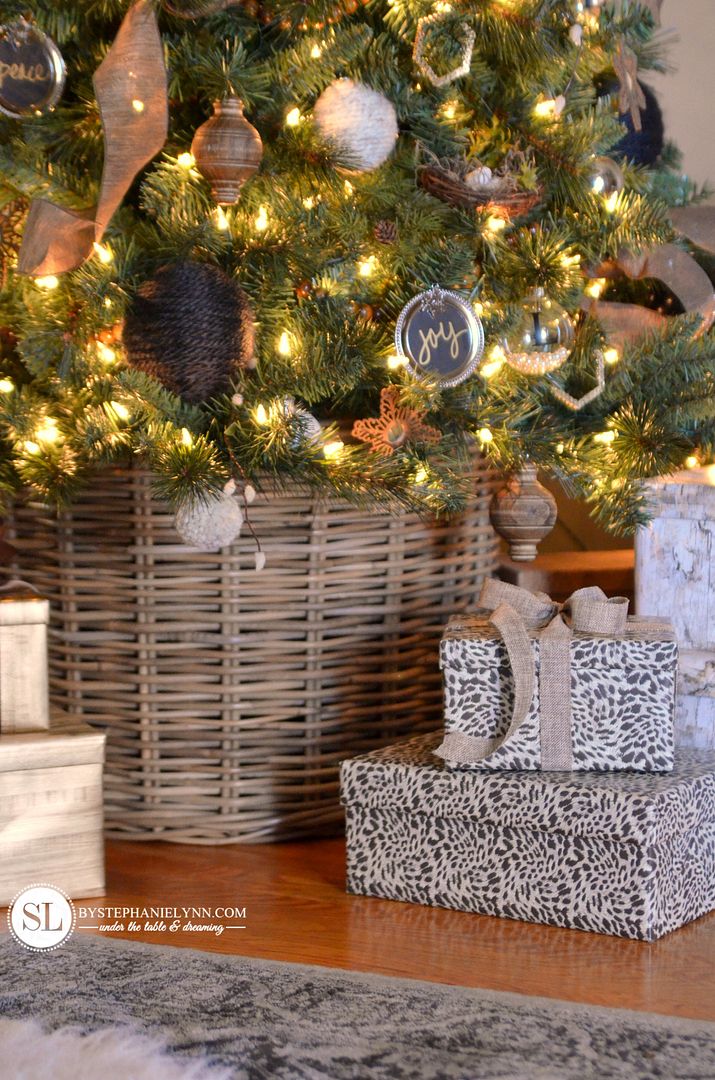 I started putting our Christmas Tree Base in a Basket a couple of years ago – when I gave up trying to find the perfect tree skirt – and have been doing it ever since.
Last year we created a little diy remedy to keep the tree upright, stable and safe.  The easy step by step directions can be found here:
Easy Holiday Ornament Ideas | 2013 Michaels Dream Tree Challenge Details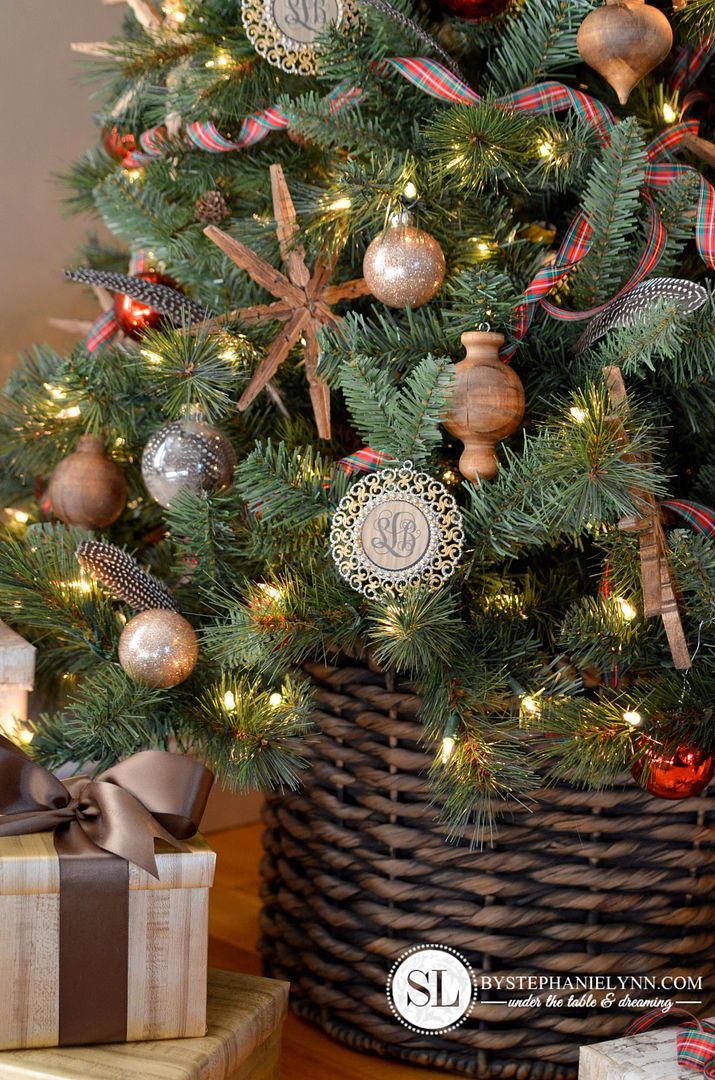 The stabilizing base is a separate container that can be nestled inside any large basket. Once the base is created the baskets can be swapped out year to year.
The basket gives the tree a little extra height – plus I like the fact that it actually creates enough room under the tree for the presents!
Some other creative options include wrapping the base in burlap, using a rolling galvanized tub , or creating a natural tree stump base.
2 – Add floral sprays to fill in spaces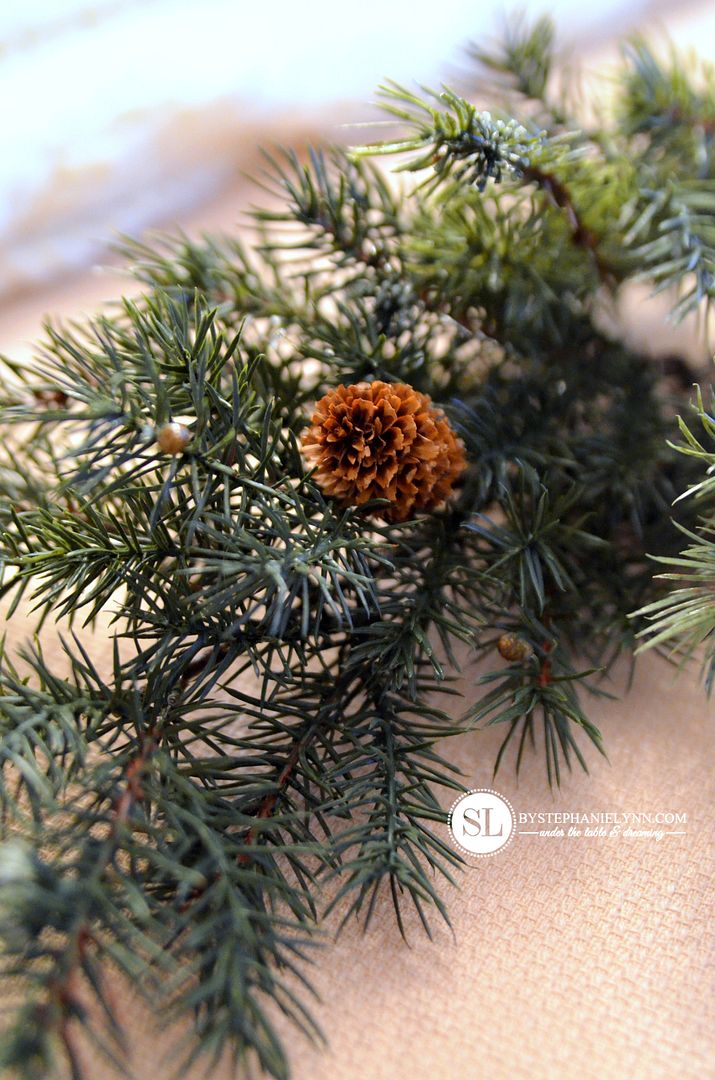 Once the tree is set up and 'fluffed' I like to use a few faux floral sprays to fill in any bare spaces. My favorite are these Ashland natural looking pine sprays found in the floral department at Michaels. They are made from a plastic like material and are the most realistic faux pine I have been able to find. They even have mini pinecones attached. The sprays come flocked as well and are a great way to add a temporary touch of snow to your tree.
3 – Lighting
A general rule of thumb is 100 lights for each vertical foot of tree. I love having our trees really light up the room so I like to double that number.
The past two years we have been lucky to work with Willow pre-lit trees from Michaels. Even though they are pretty well lit, right out of the box, I still like to tuck in an additional strand of lights once the tree is set up and fluffed –  to fill in any dark spots. This also helps light up any additional floral sprays that were added – as mentioned above.
There are so many different types of Christmas lights available, from mini lights to round globes.  For a real wow factor, try mixing two different types of bulbs.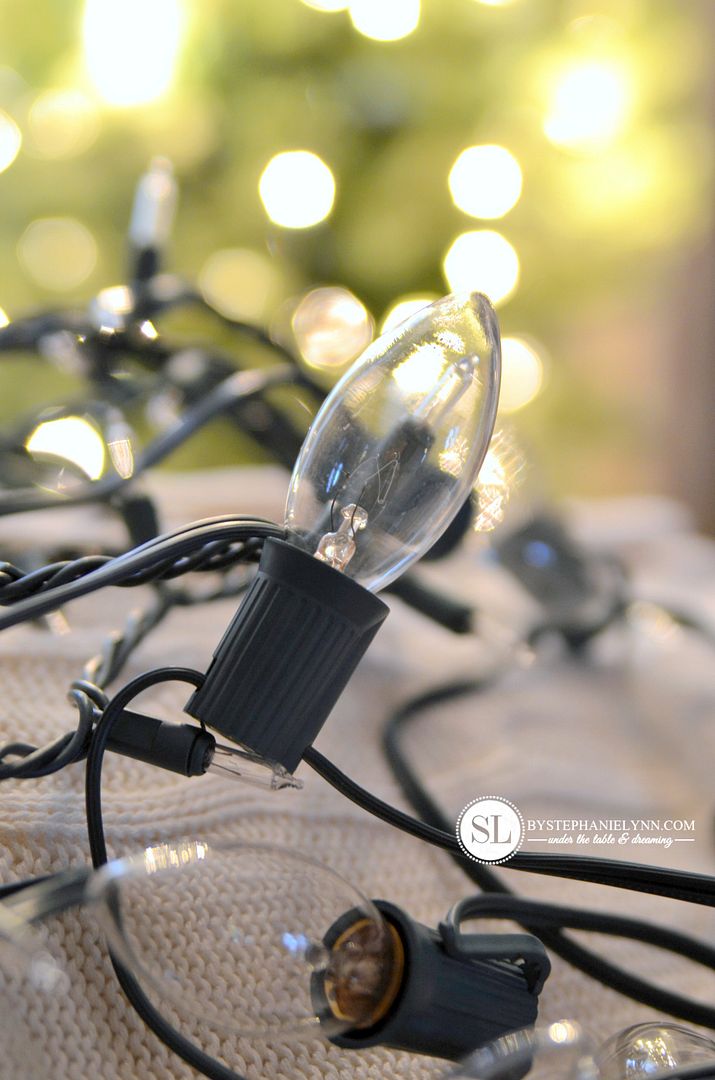 I recently purchased a pre-lit Pencil Tree this year and added just one strand of C7 lights. The retro feel of the C7 lights brings back vivid memories of my grandparents home during the holidays.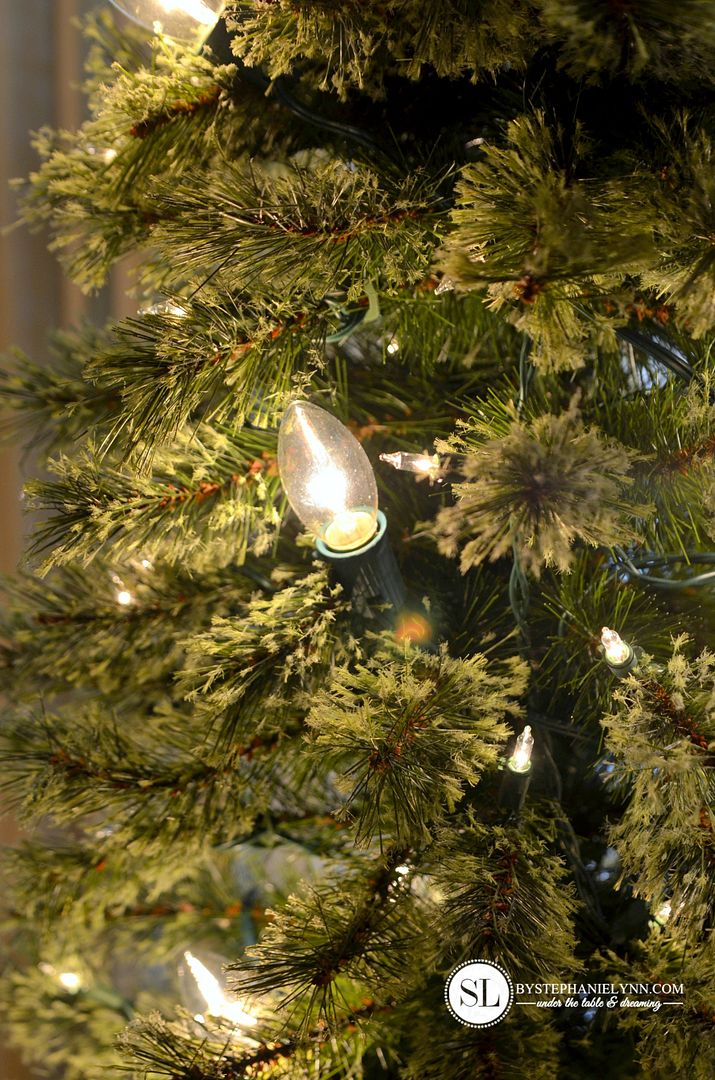 The combination of the C7 bulbs and mini lights is truly magical.
When using lights that have a high output – like the C7 lights – I like to run them on a separate outlet from the regular tree lights. That way the bright lights can be unplugged if we are watching tv, but still want a little glow from the tree.
4 – Ribbon and Garland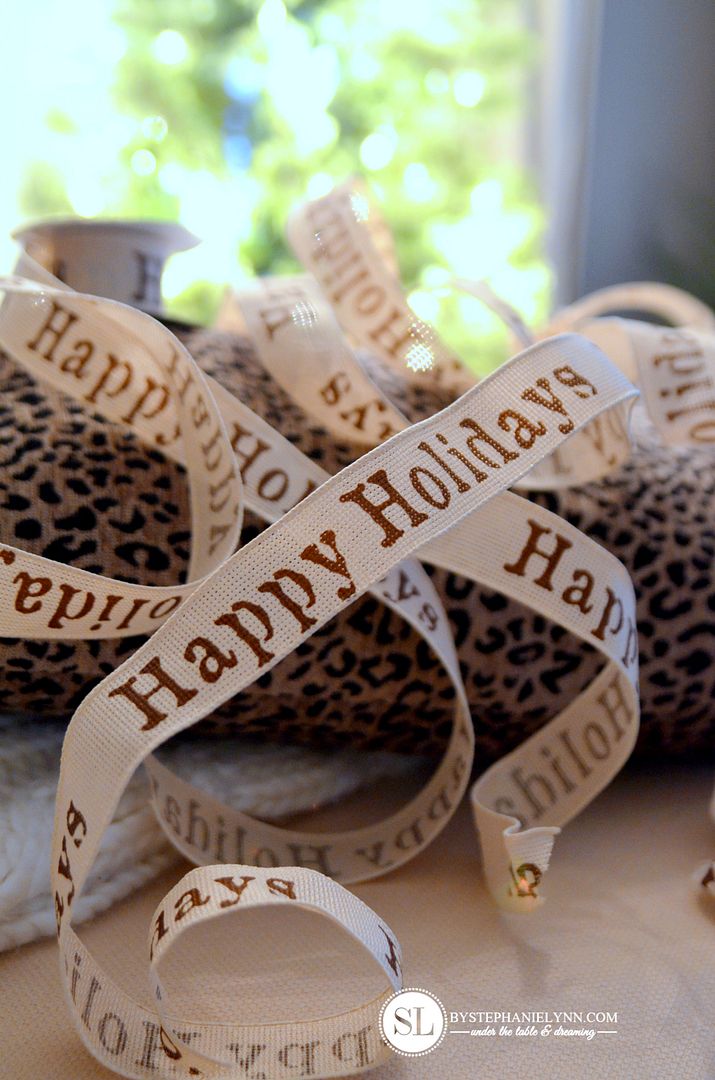 Once the lights are arranged I like to add ribbon (or garland) to the tree. I use the ribbon placement to visually section off the tree. The 'sections' help to evenly place the ornaments.
5 – Ornaments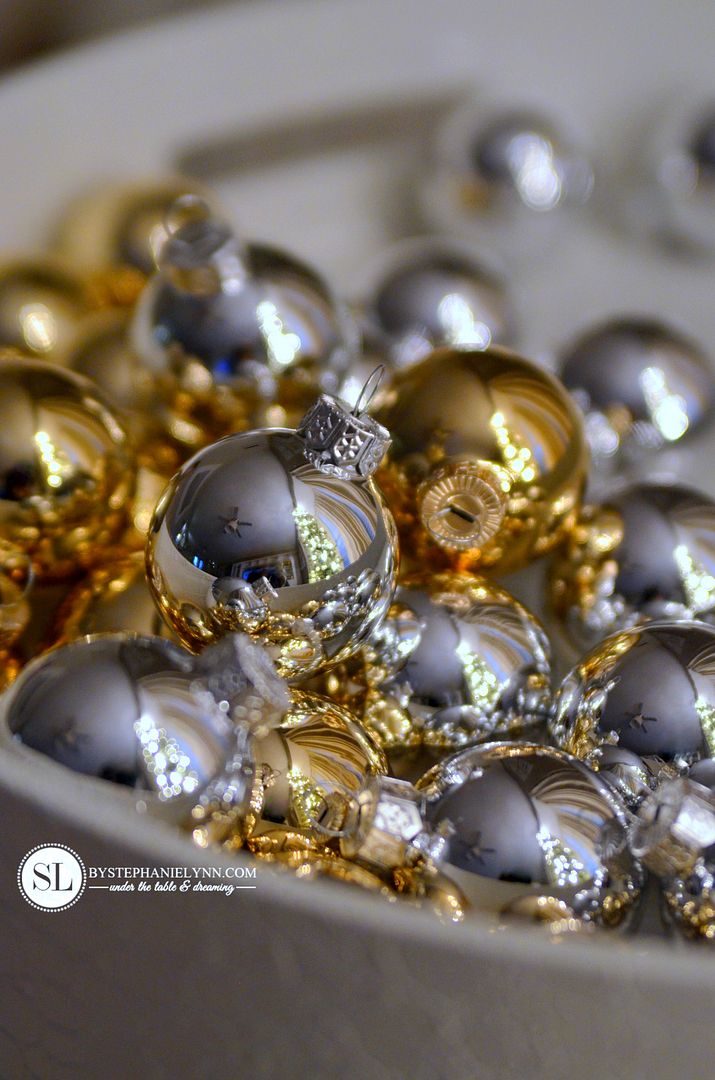 The first ornaments I like to place on the tree are the solid color bulbs.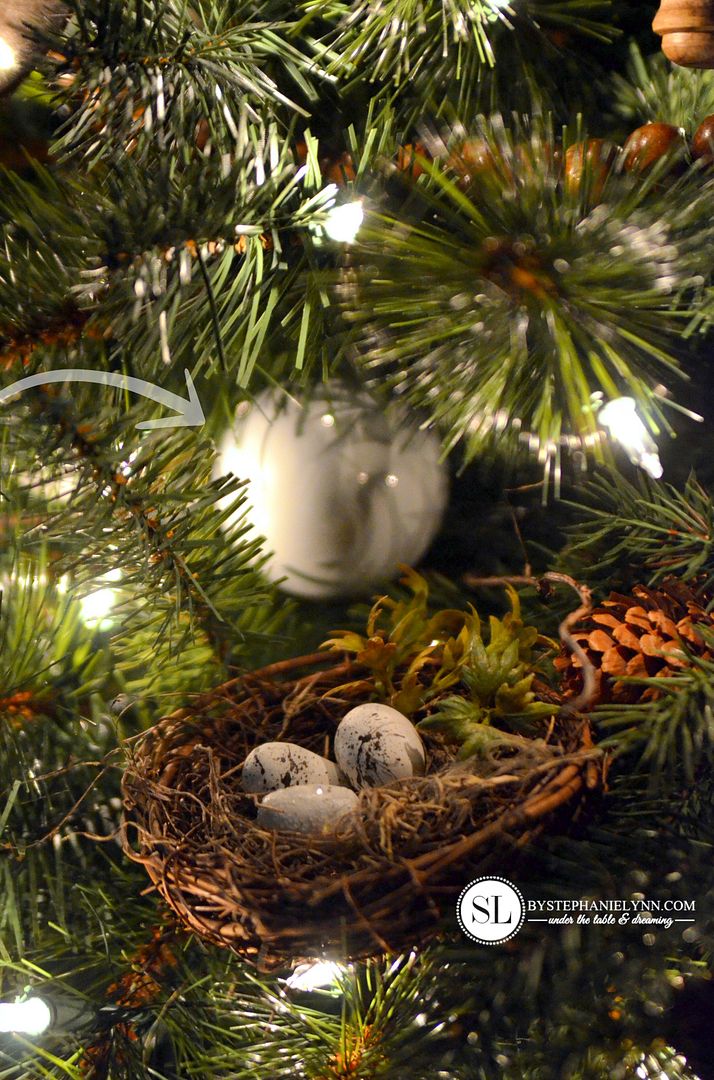 I tuck the larger bulbs inside the tree for added depth and interest. This also helps fill-in any open spots.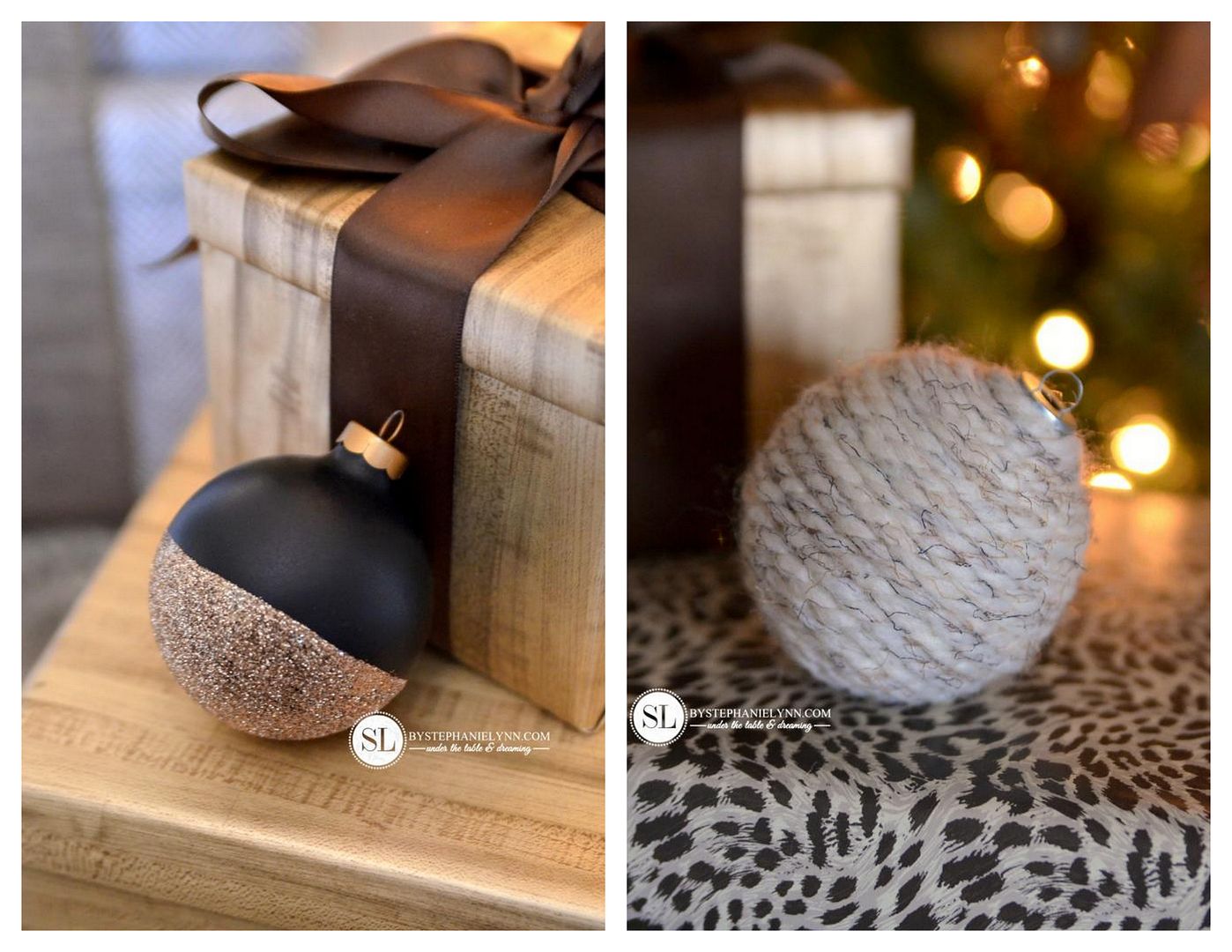 When planning a theme for our tree, first I like to go through the ornaments that we already have. There are so many ways to inexpensively repurpose older ornaments that have seen better days. This year I used a little spray paint, glitter, and yarn to add some new life to a few bulbs that were faded or scratched. Those mini makeovers can be found here: Easy Christmas Ornament Crafts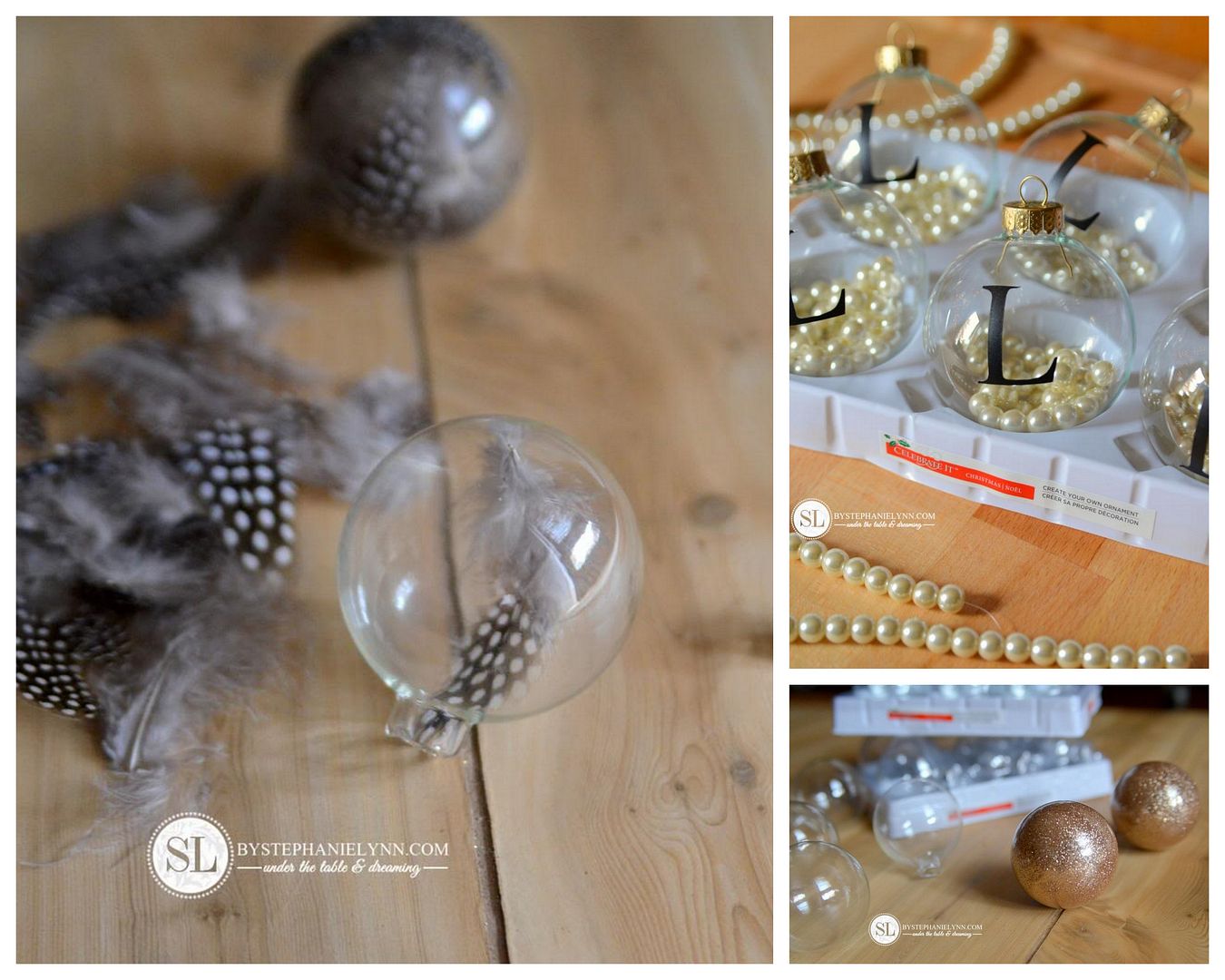 The clear glass bulbs are another easy and inexpensive way to customize ornaments for your tree. There are so many possibilities as the bulbs can be filled with a variety of elements – like these pearl filled monogram ornaments or these feather filled ornaments and glitter filled ornaments I used on last year's tree.
If you haven't had a chance to check out all 30 trees from the #michaelsmakers team you can check them out on Michaels blog, The Glue String.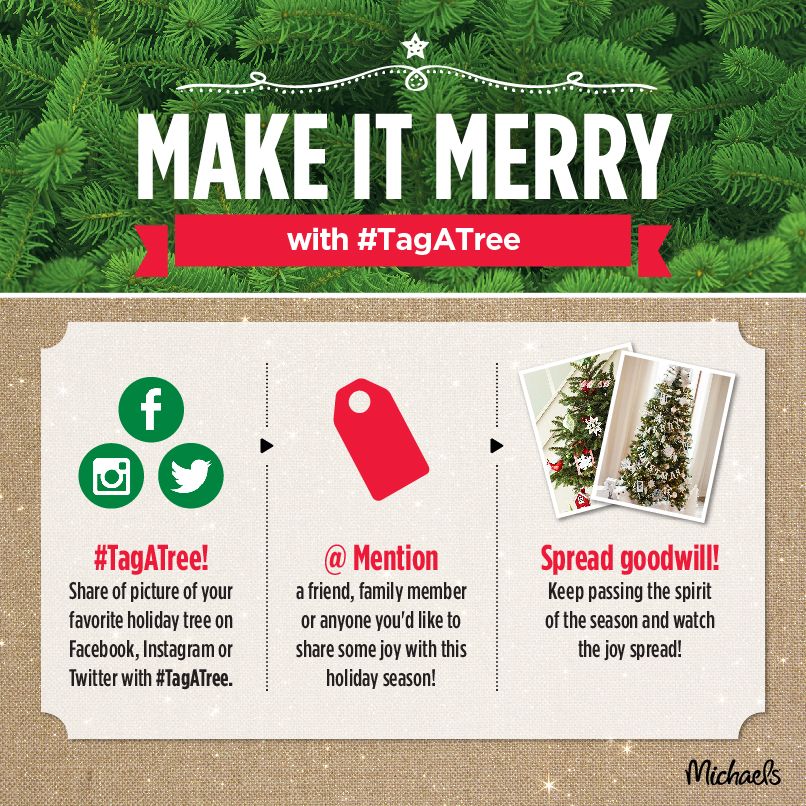 Michaels is encouraging everyone to spread some holiday cheer by sharing a photo of a dream tree, or any tree that inspires you this year, on Facebook, Twitter or Instagram. Don't forget to tag your friends and use the hashtag #TagATree!
This post is brought to you by Michaels
. The opinions read here are entirely my own. Kick off the holiday season with Michaels
. The Make it Merry Inspiration Book has all kinds of holiday tips and projects to make the season bright. Did you know you can now shop online with Michaels
with Free Shipping on orders over $50 or free in store delivery?

And save even more during Michaels 21 days of Daily Deals.  Happy Holiday crafting!