Easy Christmas Ornament Crafts – 2014 Michaels Dream Tree Challenge Details #michaelsmakers #tagatree | I'm back today to share all of the details for our Michaels Dream Tree that was revealed a couple of days ago.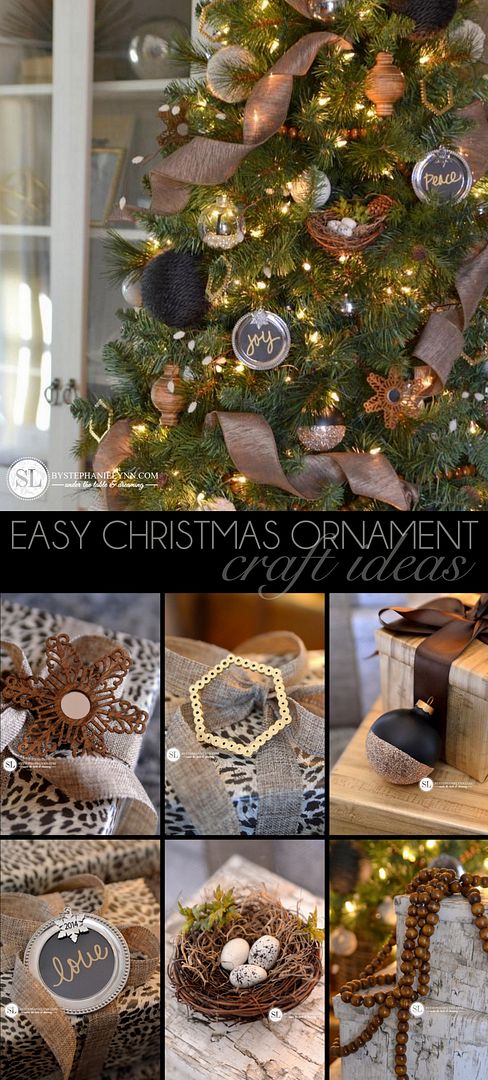 One of the perks of putting a tree up early is having time to throw some crafty ornaments into the mix. All of the ornaments used on the tree were purchased right at my local Michaels.
These easy ornament craft ideas are incredibly simple – anyone can re-create them – and they are a great opportunity to involve the little ones in the decorating process.
All of the ideas can be customized to match any theme or color scheme
– plus they are inexpensive as well!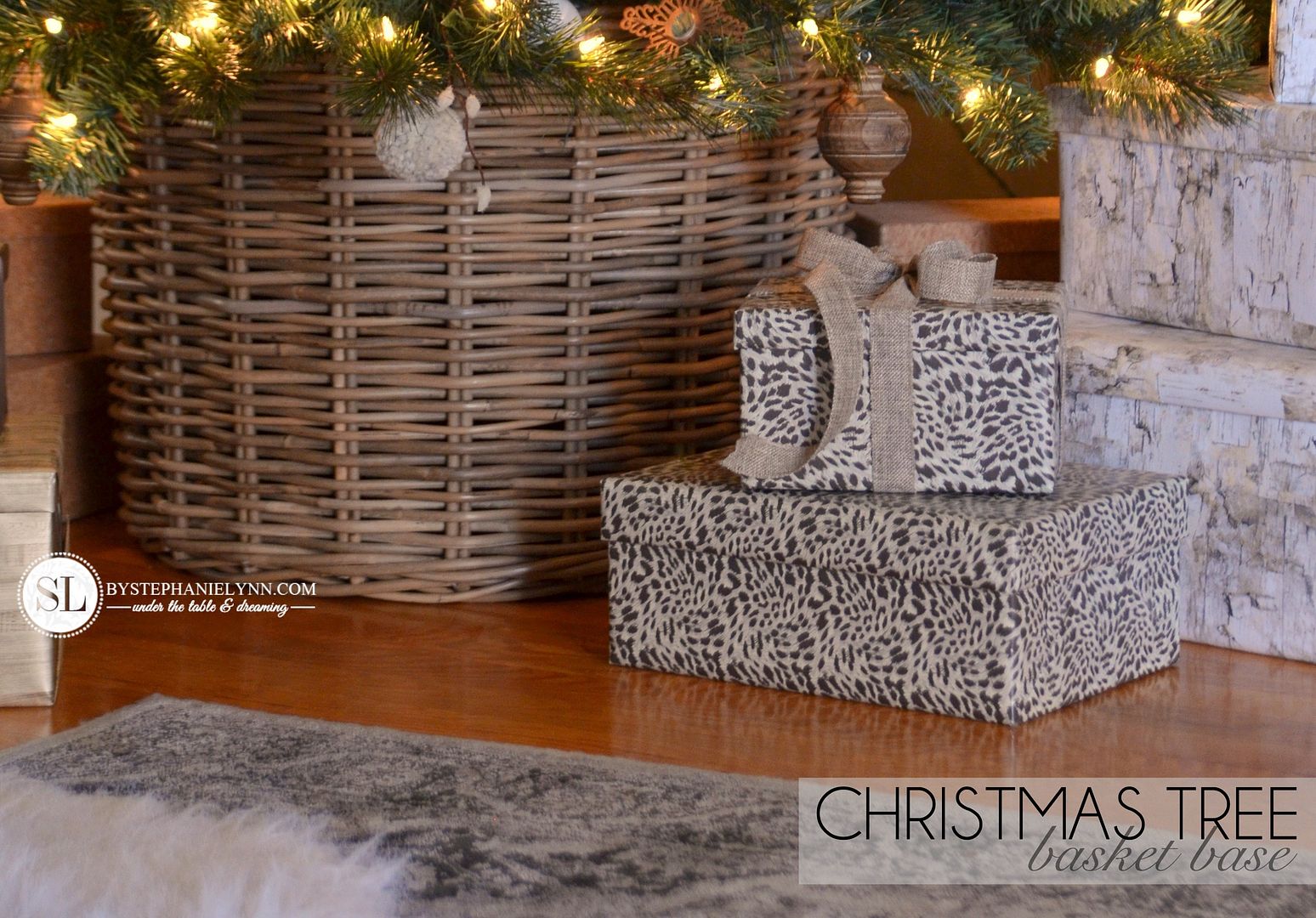 Before I jump into the ornaments, here is a little bit about the base. I just love the cozy look of a Christmas Tree nestled in a large woven basket. If you have ever tried to do this you know how unstable the base becomes if it does not have enough room to be fully extended. Last year we created a homemade remedy to keep the tree stable, upright and safe.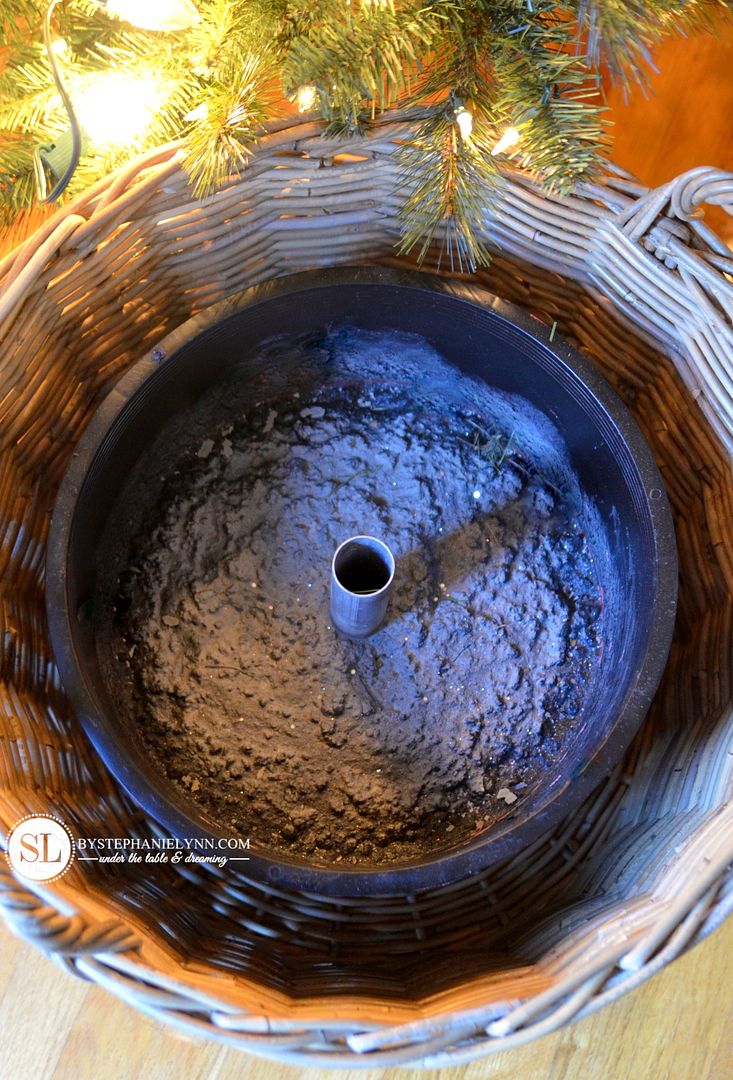 All of the supplies can be picked up right at your local hardware store.
The step by step directions can be found on last year's post: Easy Holiday Ornament Ideas | 2013 Michaels Dream Tree Challenge Details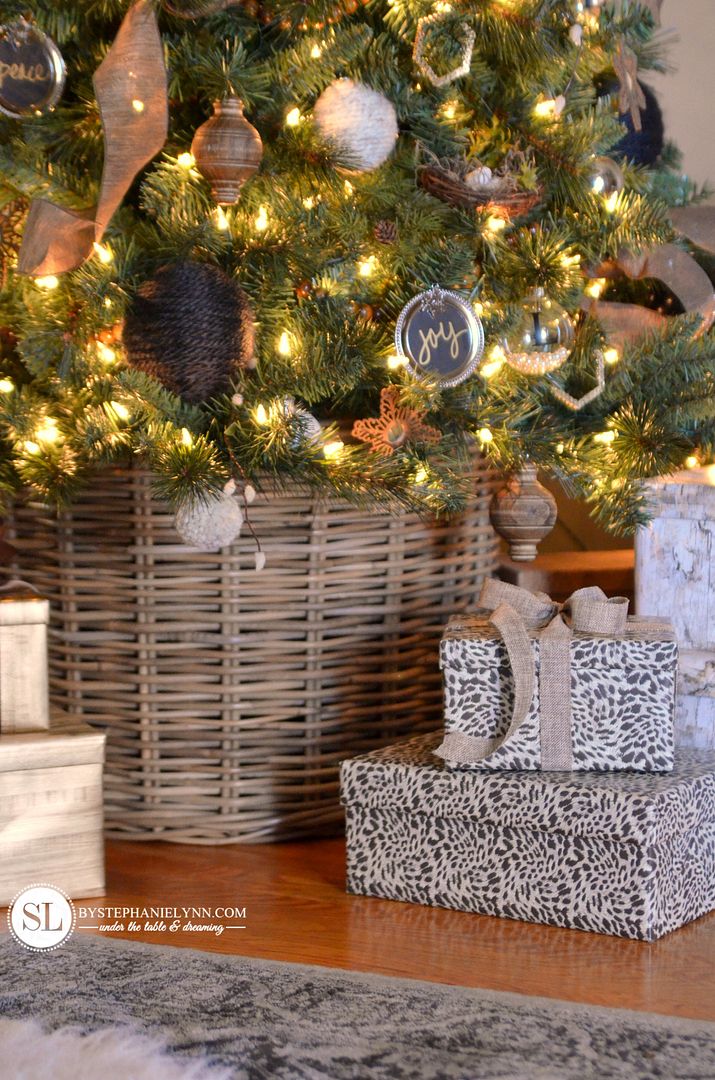 The great thing about this project is that it allows you to easily change out the basket each year if you wish – without the need to create a new tree base stabilizer.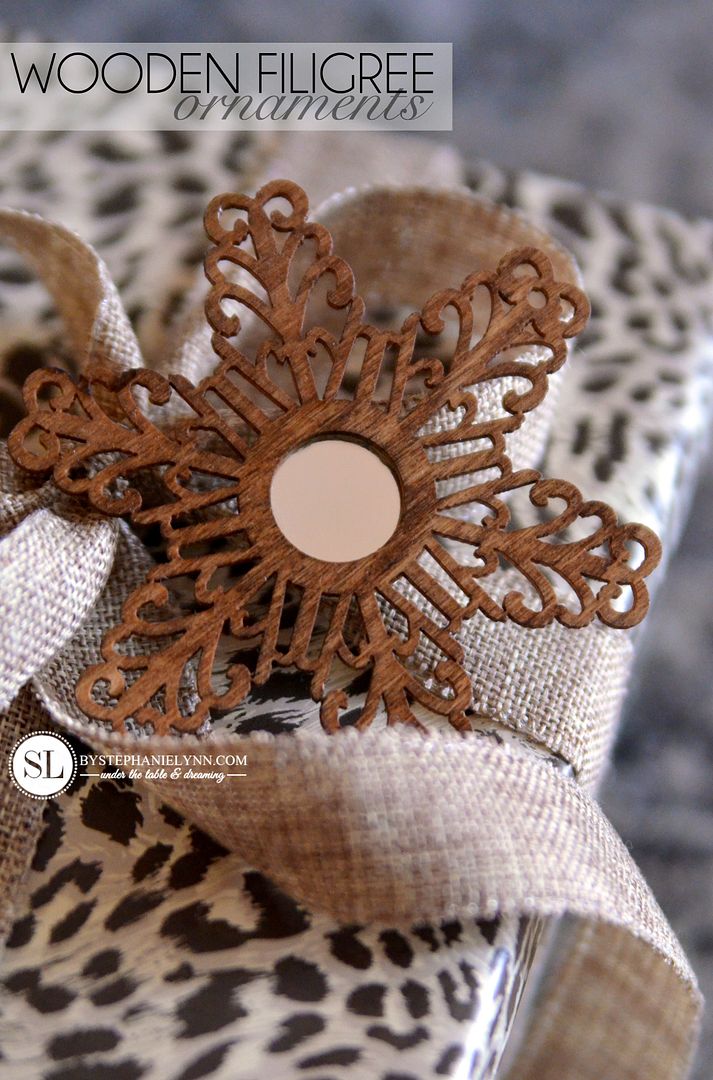 Wood Filigree Ornaments
Supplies Needed:
Celebrate It® Unfinished Wooden Filigree Ornaments
Minwax Wood Stain

Artminds™ 1″ Round Mirrors
Gorilla Super Glue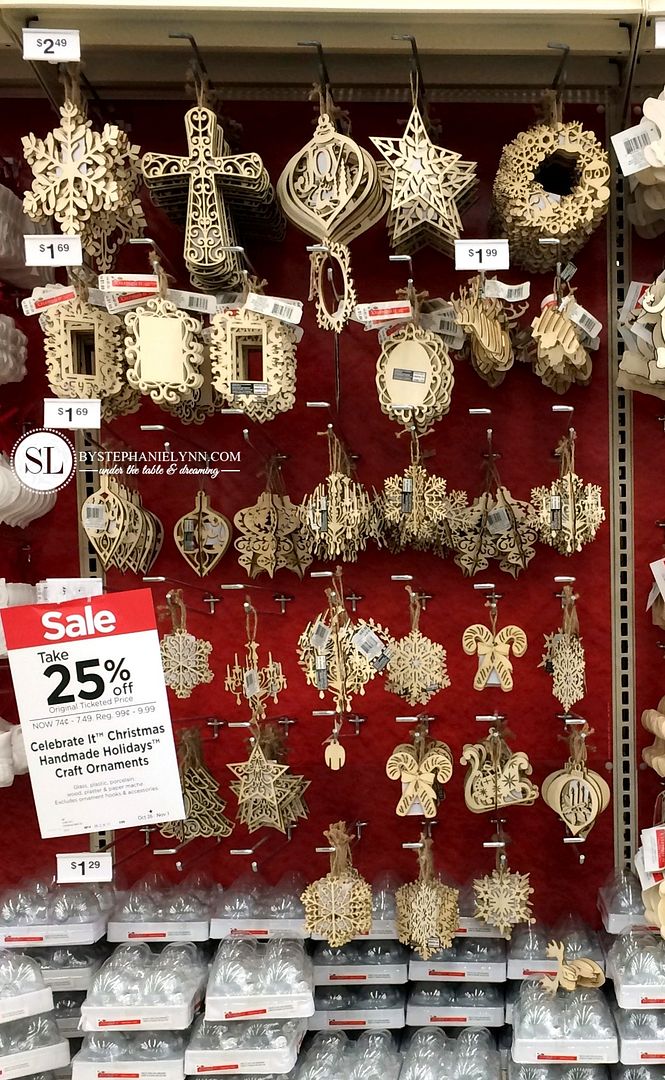 Michaels has a nice selection of unfinished wood ornaments that all pretty much run under $2 a piece – plus they are always having sales. The filigree snowflakes ended up being 97¢.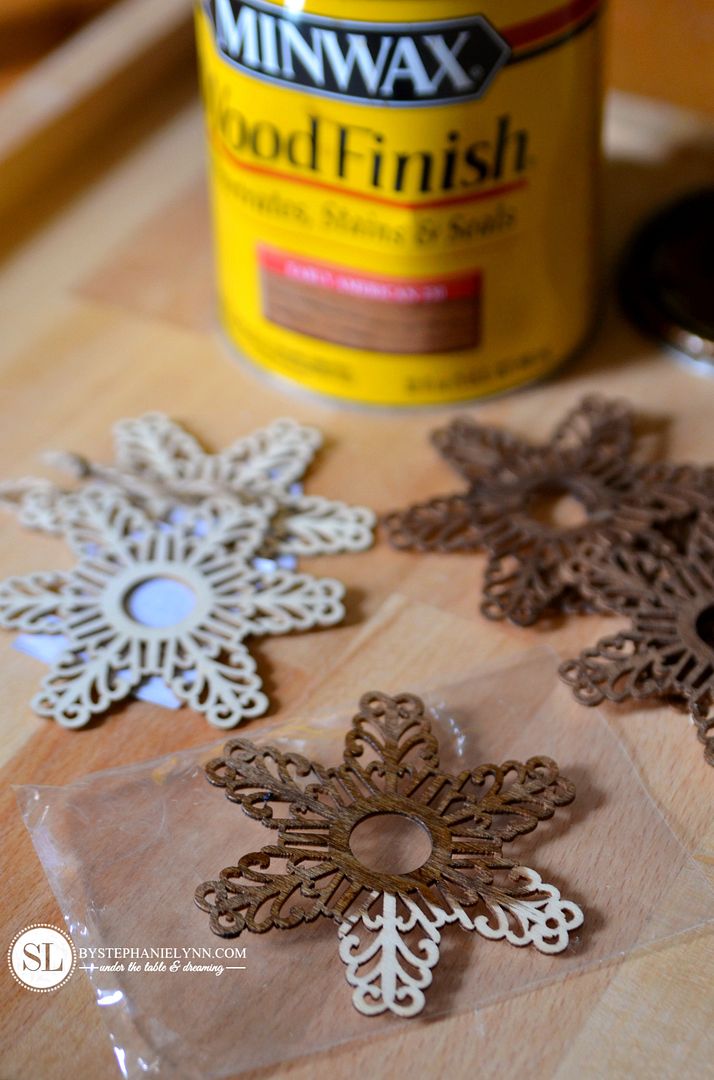 The stain was simply brushed on each ornament.

Once dry, the round mirrors were then super glued into place – on the back of the ornament.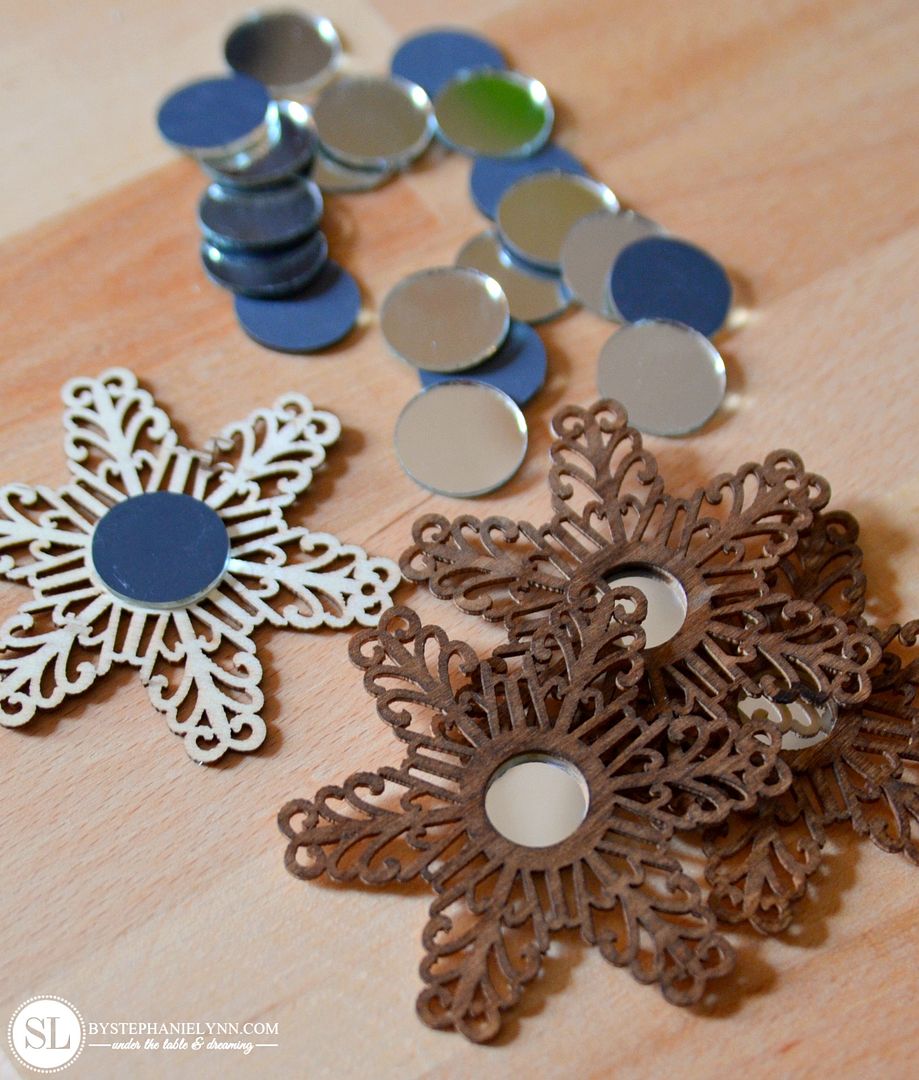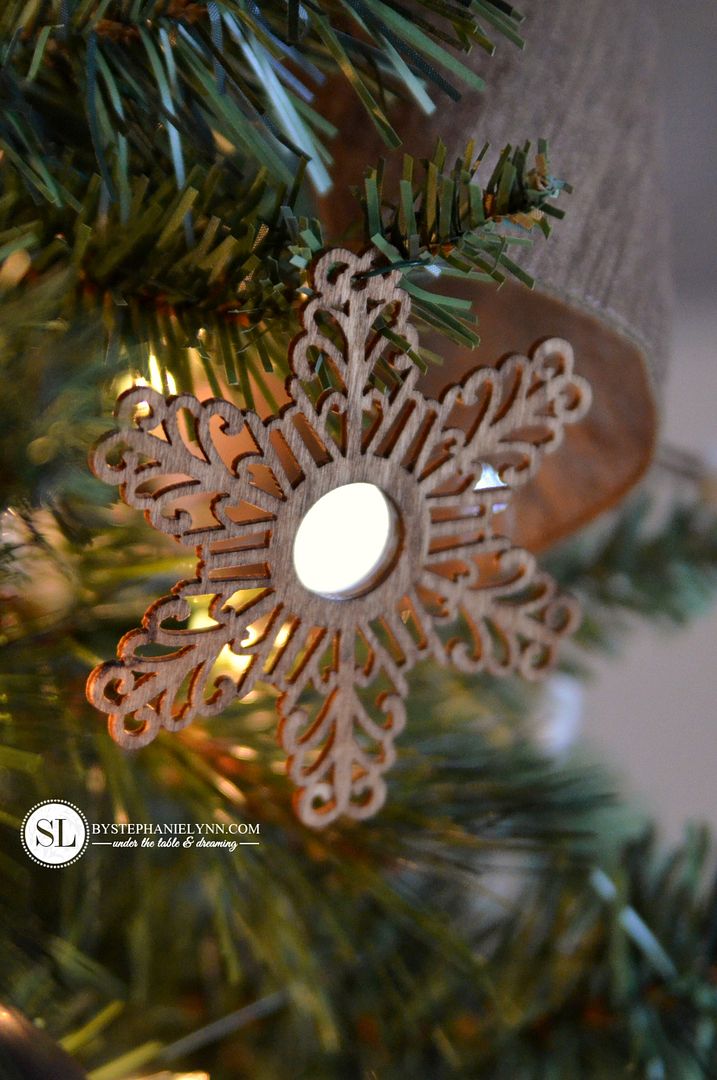 I just adore the natural, rustic feel the wood adds to a tree – especially when it is stained. Plus the mirrors add some extra depth as they reflect the twinkling Christmas lights.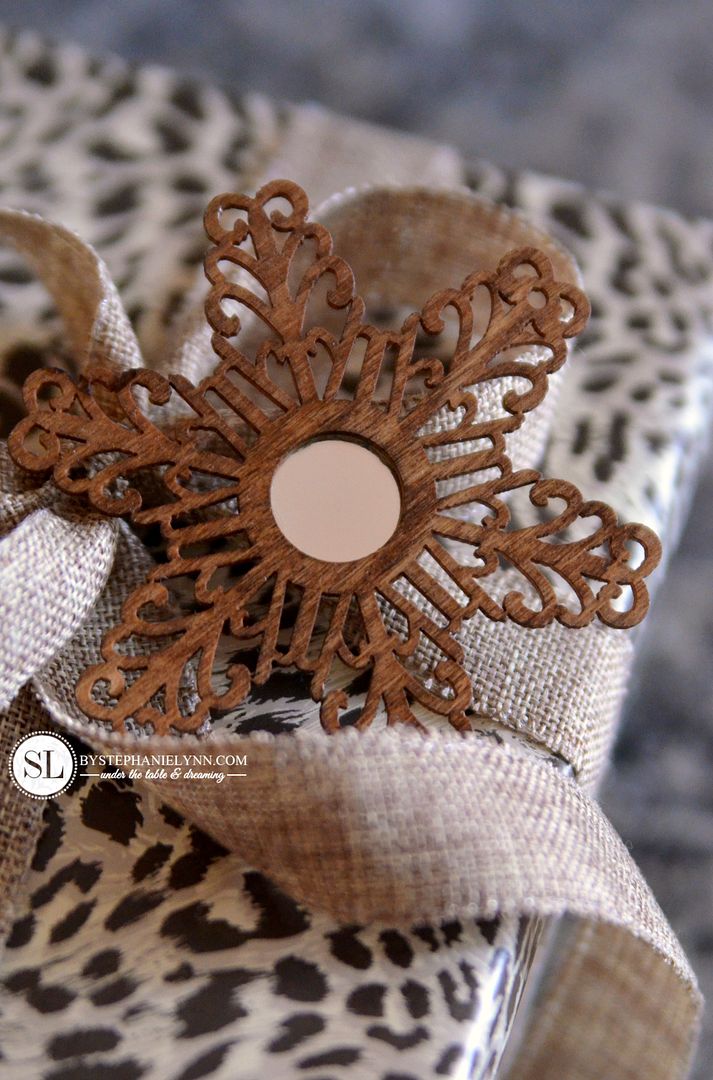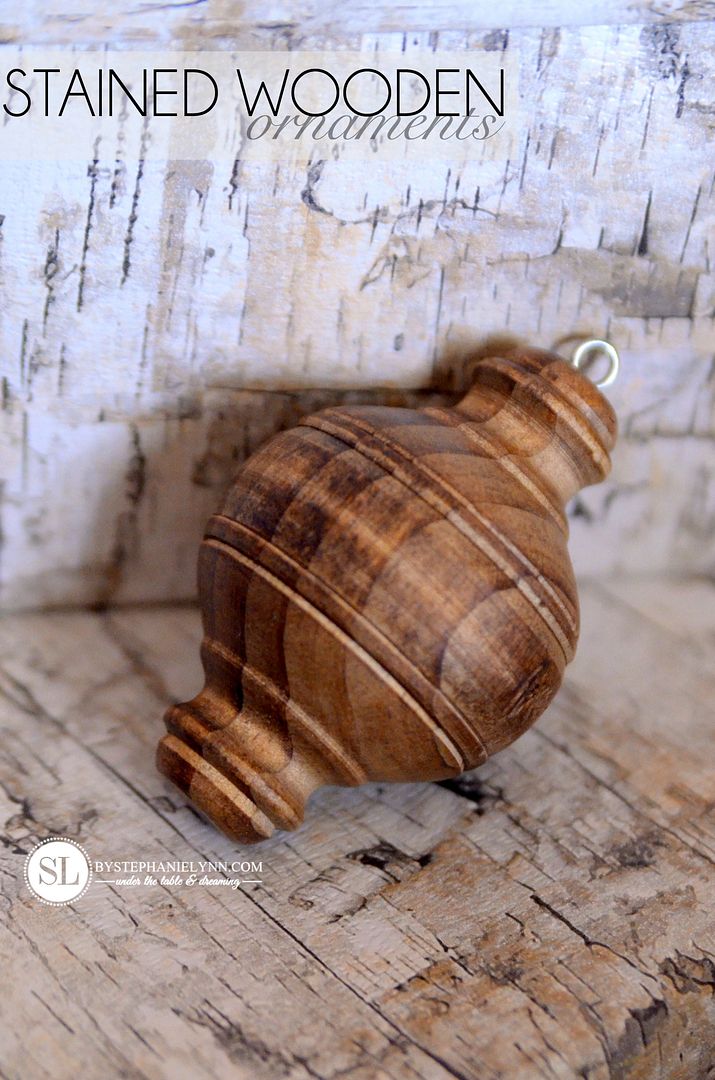 Stained Wooden Ornaments
Supplies Needed:
Celebrate It® Unfinished Wood Ornaments
Minwax Wood Stain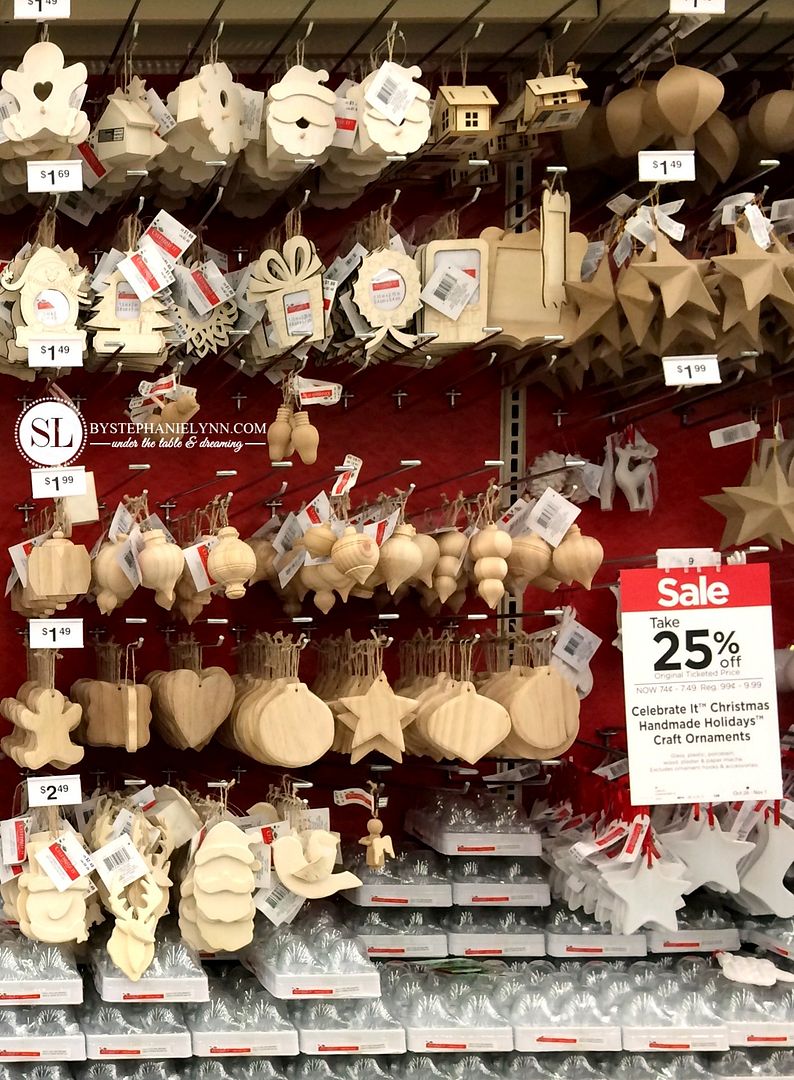 I used these ornaments on last year's Rustic Christmas Tree Design and was so excited to see them again this year in the store. Michaels carries five different shapes and they ended up costing $1.50 each, on sale.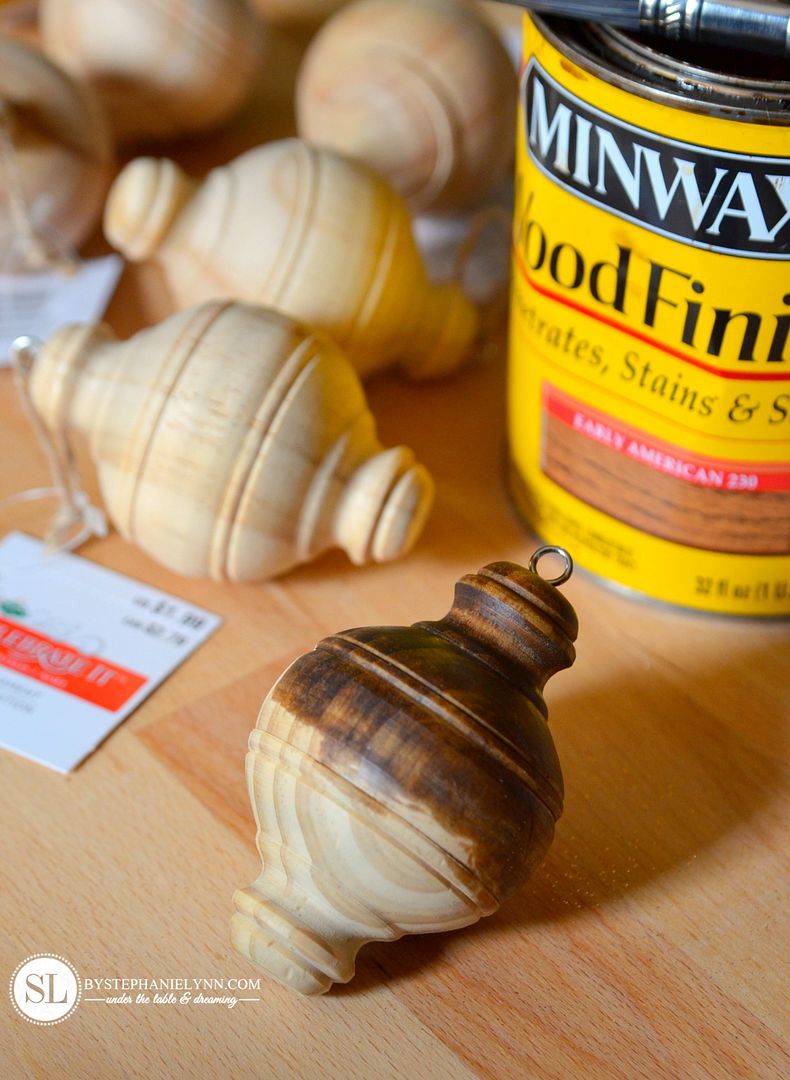 I used the same early american stain that I used for the filigree ornaments.
Simply brushed it on – let it sit for a minute – then wipe any excess off with a cotton rag.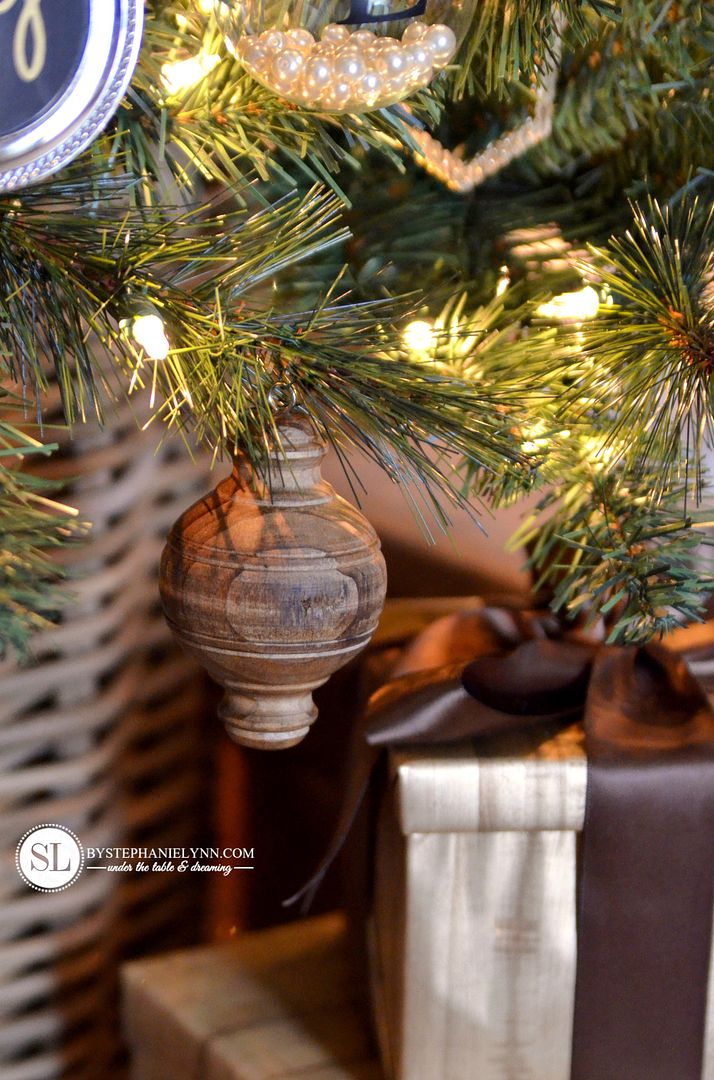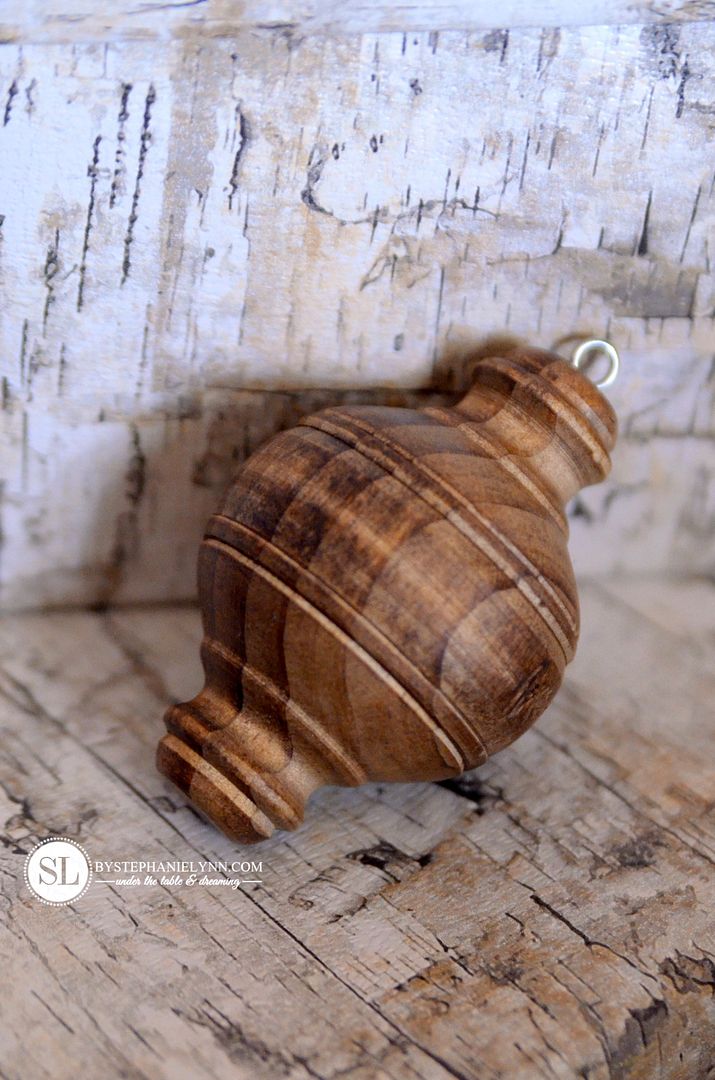 Pearl Monogram Ornaments
Supplies Needed:
Celebrate It® Glass Ball Ornaments
Crystazzi® Round Pearl Beads
Alphabet Stickers or Silhouette Cameo® & Vinyl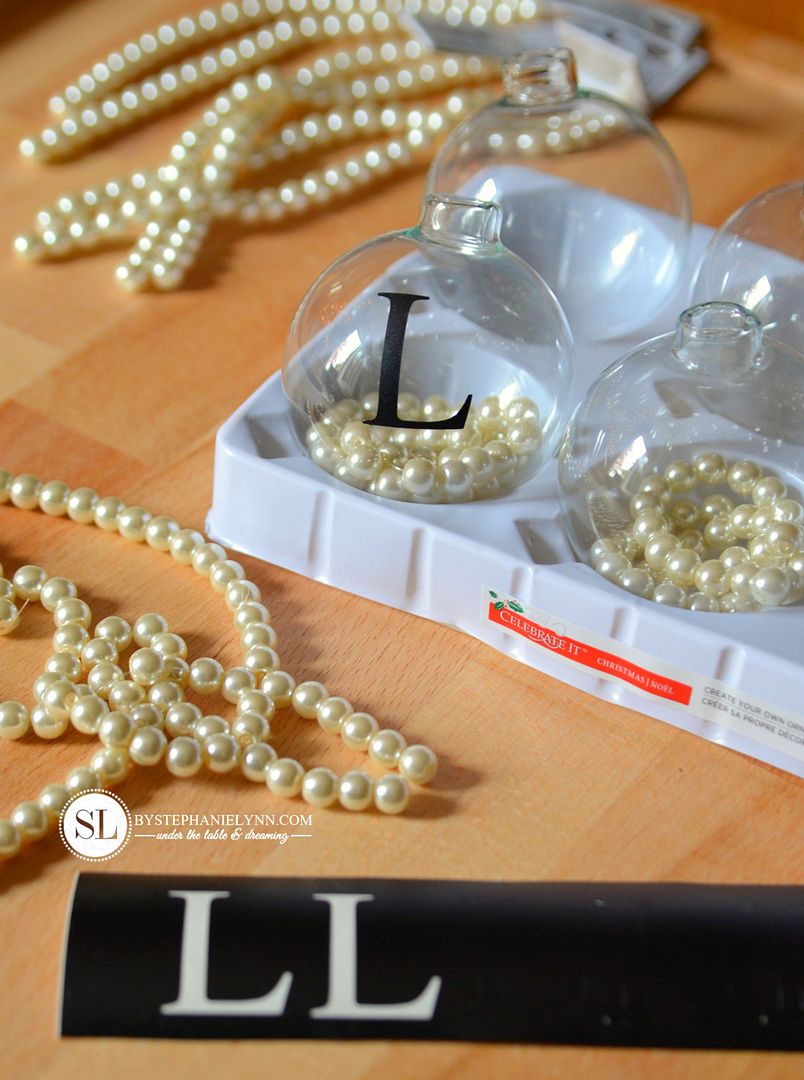 These are quick and simple as can be. The possibilities of 'stuff' you can stick into these versatile glass ornaments are endless. I chose round pearl beads.
I used my Silhouette Cameo to cut the monograms from black vinyl – though Michaels has a whole section of alphabet stickers that would work just as well.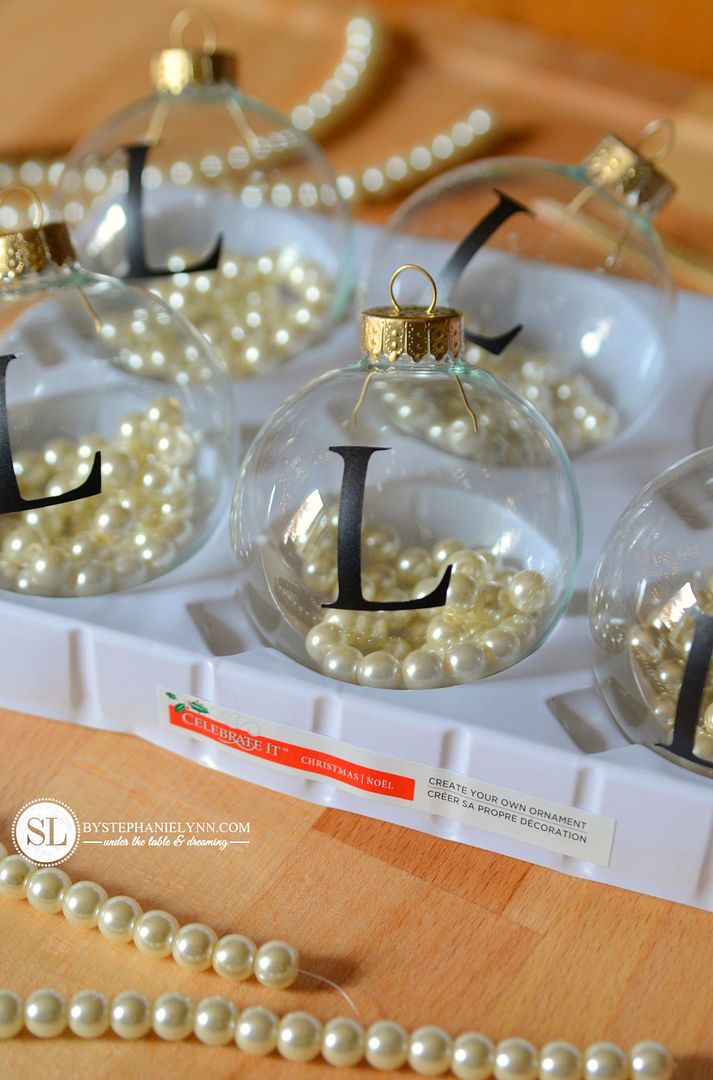 The hangers for these ornaments were also sprayed with gold paint – but it's not necessary.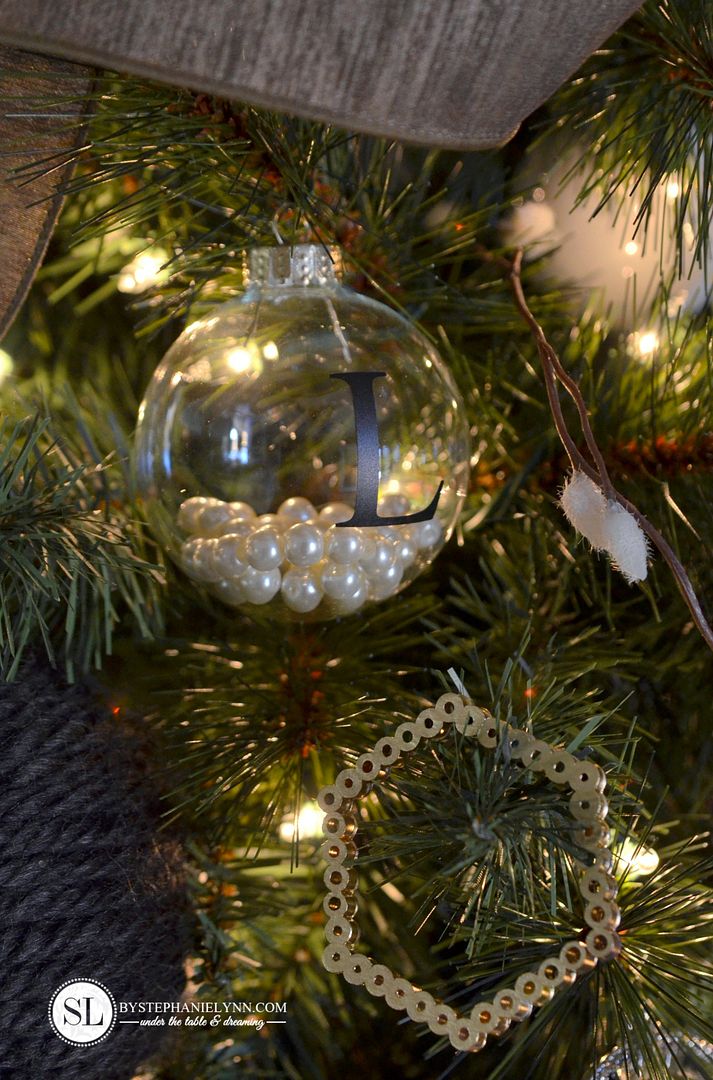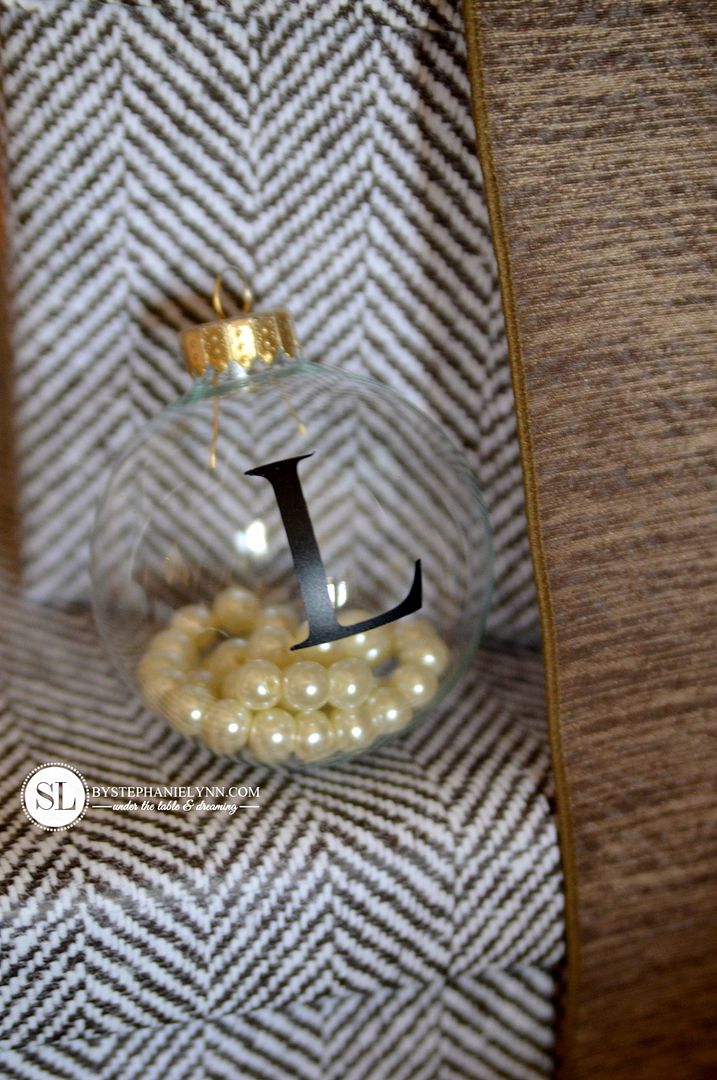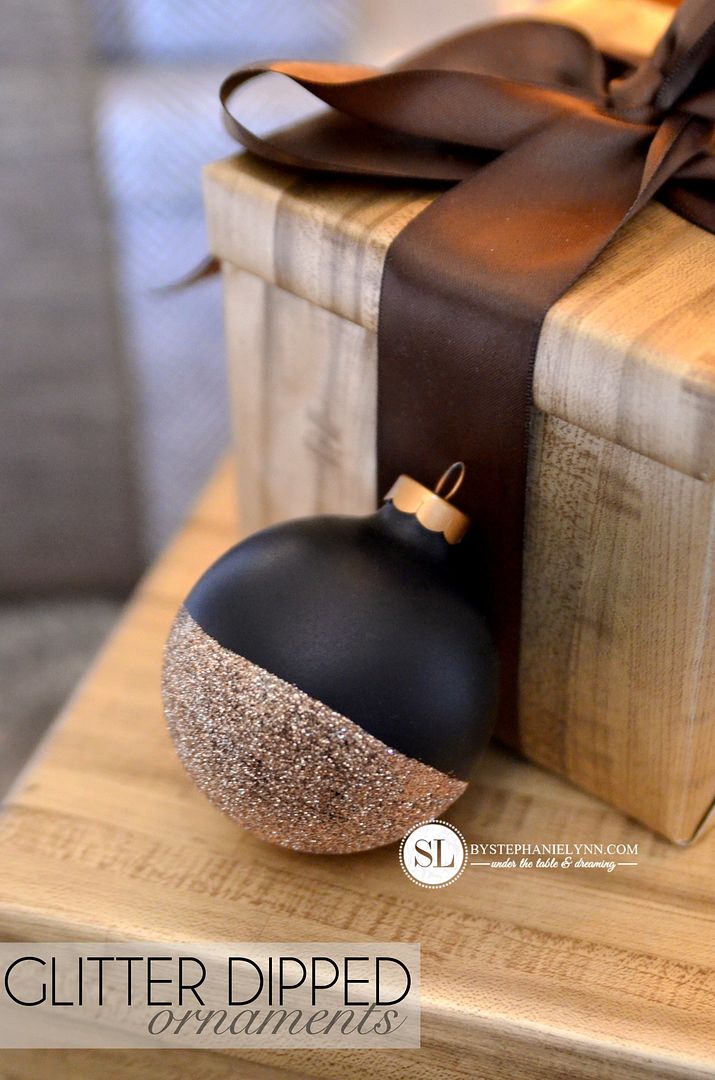 Glitter Dipped Ornaments
Supplies Needed:
Upcycled Ornaments or Celebrate It® Glass Ball Ornaments
Krylon® Colormaster™ Satin Enamel, Black
Krylon® General Purpose Metallic Enamel, Gold
Mod Podge® 
Martha Stewart Crafts® Glitter, Smoky Quartz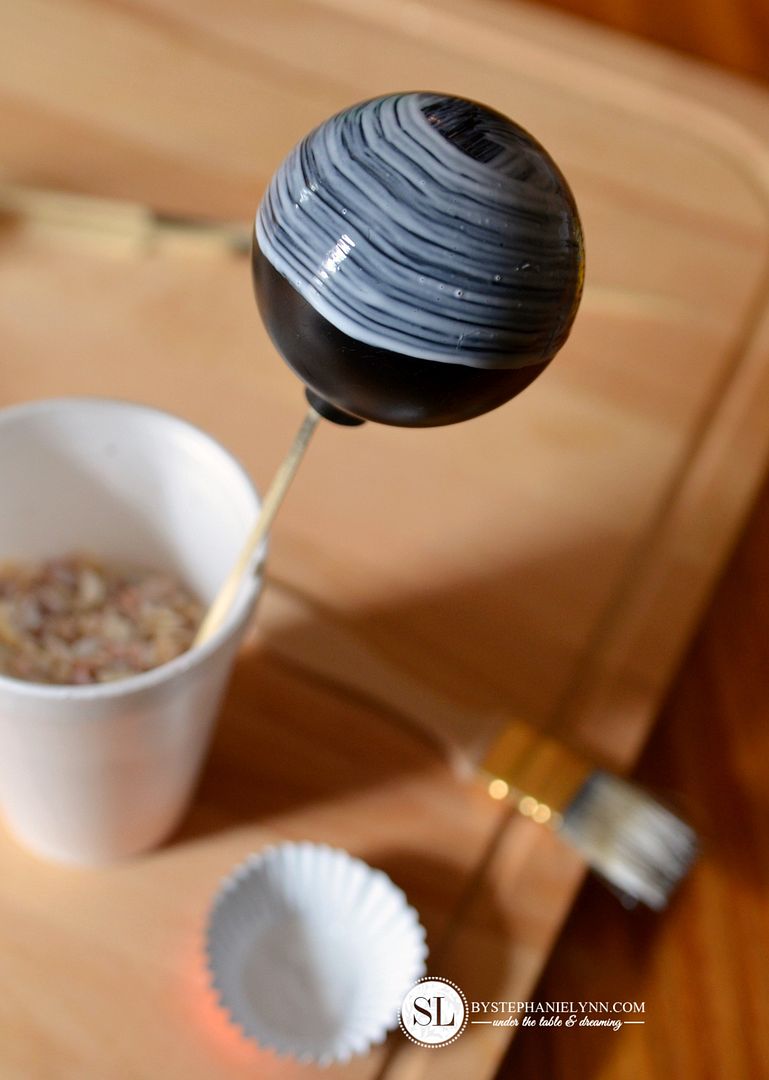 This is a great way to up-cycle some older Christmas ornaments that have seen better days. Since they will be painted it doesn't matter what color they are! New glass ball ornaments can be used as well.
Begin by spraying each ornament with the black satin paint. I also sprayed the hangers with gold paint – but it's not necessary.
Once the ornaments are dry, brush the bottom of the ornament with a coat of Mod Podge.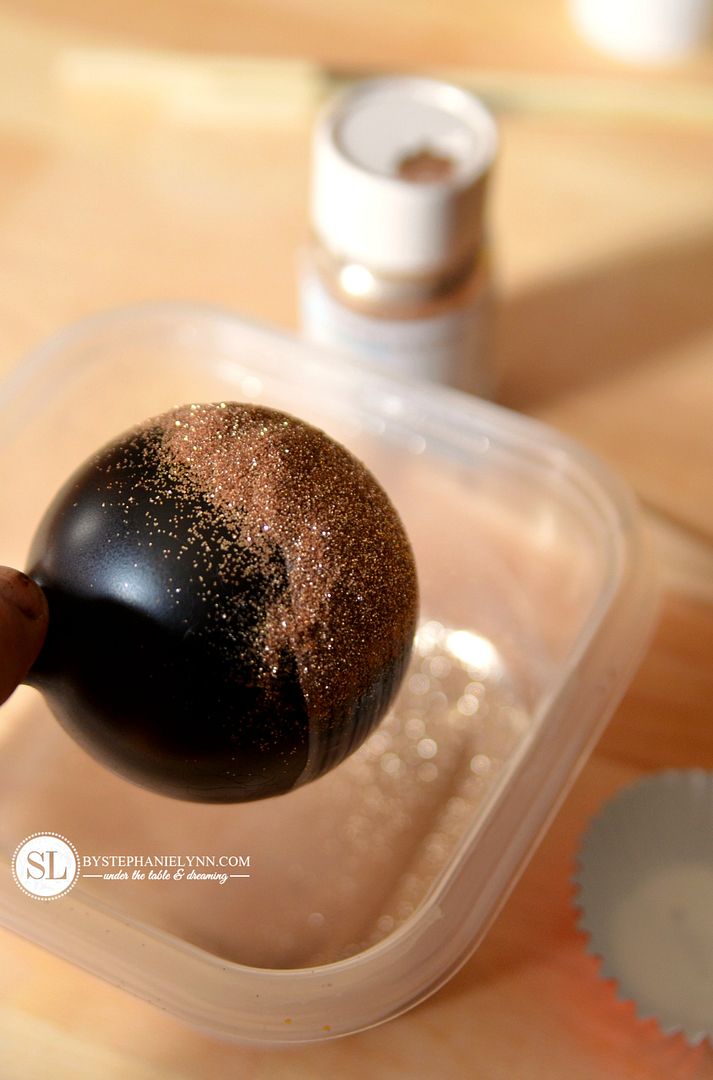 Generously sprinkle on the glitter. Martha Stewart's Smoky Quartz is my favorite shade of gold.
When working with the glitter I like to use a flexible container to catch the excess. It makes it easy to pour the glitter back into the container.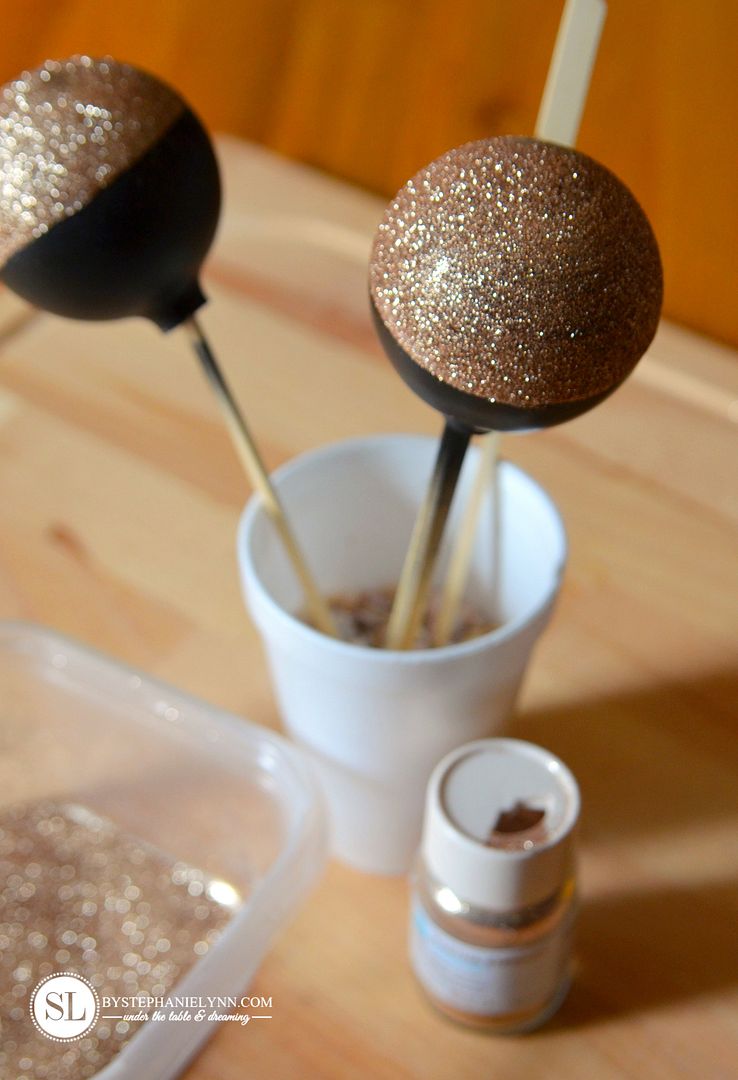 Let the Mod Podge dry completely. I stuck the ornaments upside down on wooden skewers to keep them separated. (The wooden skewers also help when you're spray painting the ornaments)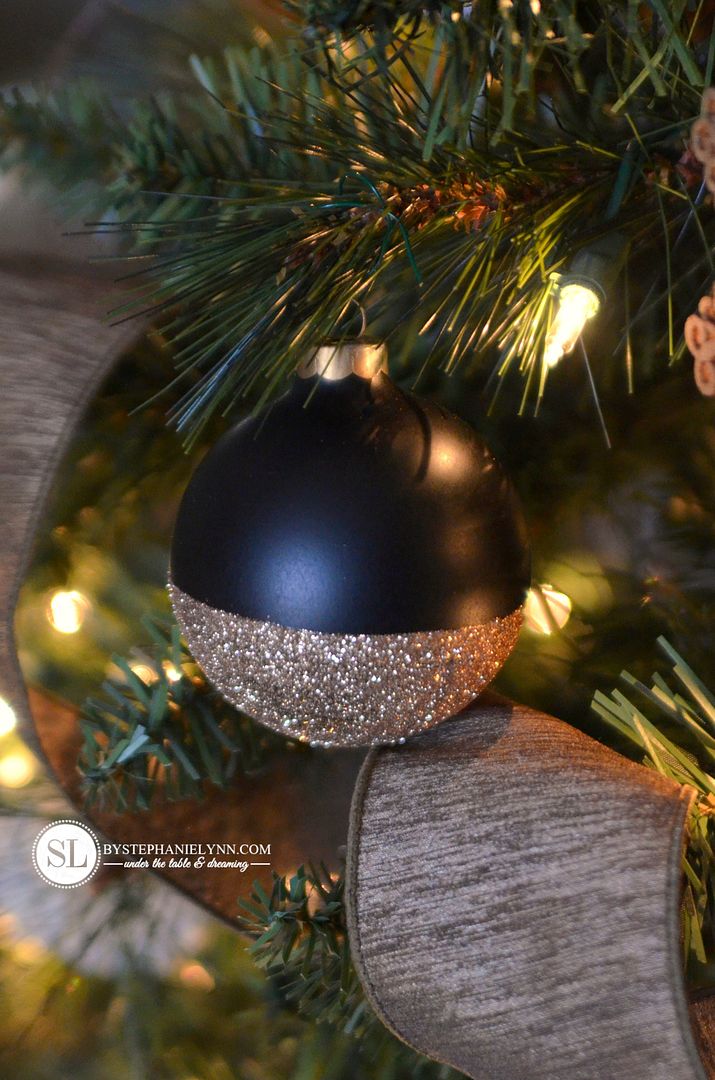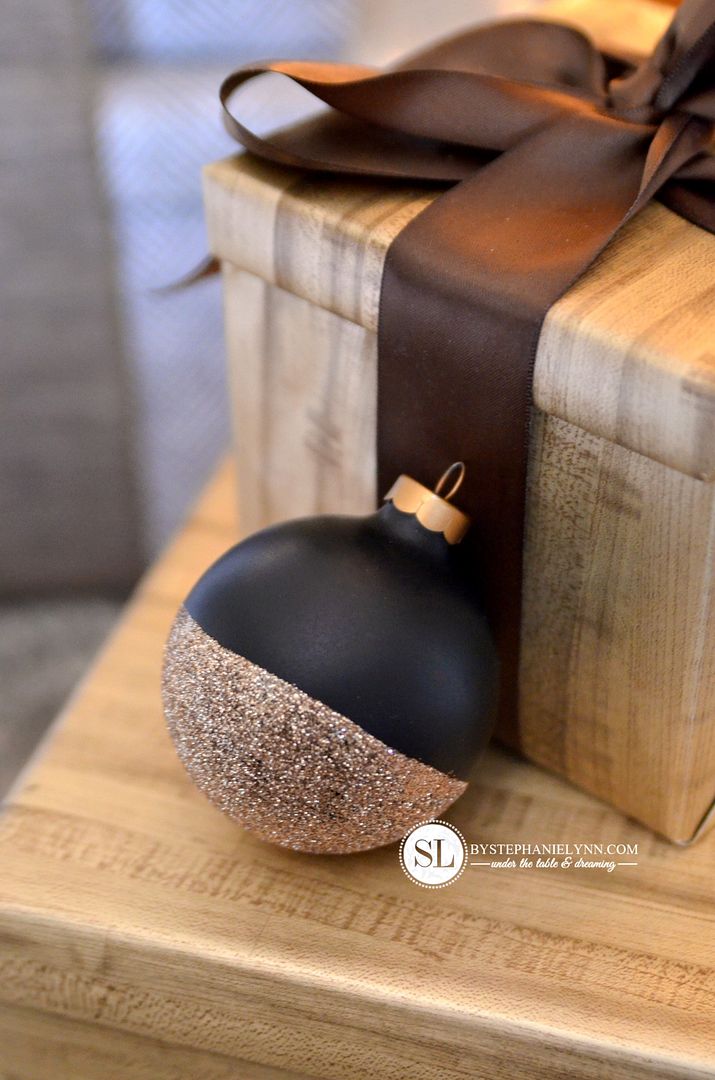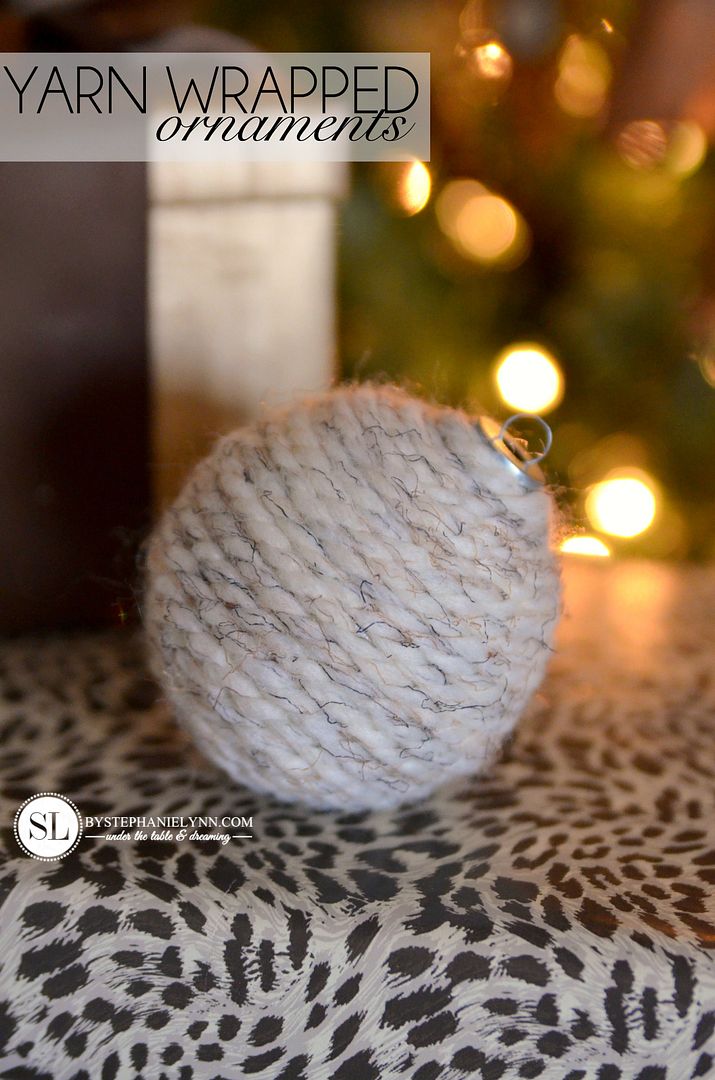 Yarn Wrapped Ornaments
Supplies Needed:
Upcycled Ornaments or Celebrate It® Glass Ball Ornaments
Aleene's® Quick Dry Tacky Glue™
Lion Brand® Wool-Ease® Thick & Quick® Yarn, Wheat
Loops & Threads® Cozy Wool™ Yarn, Granite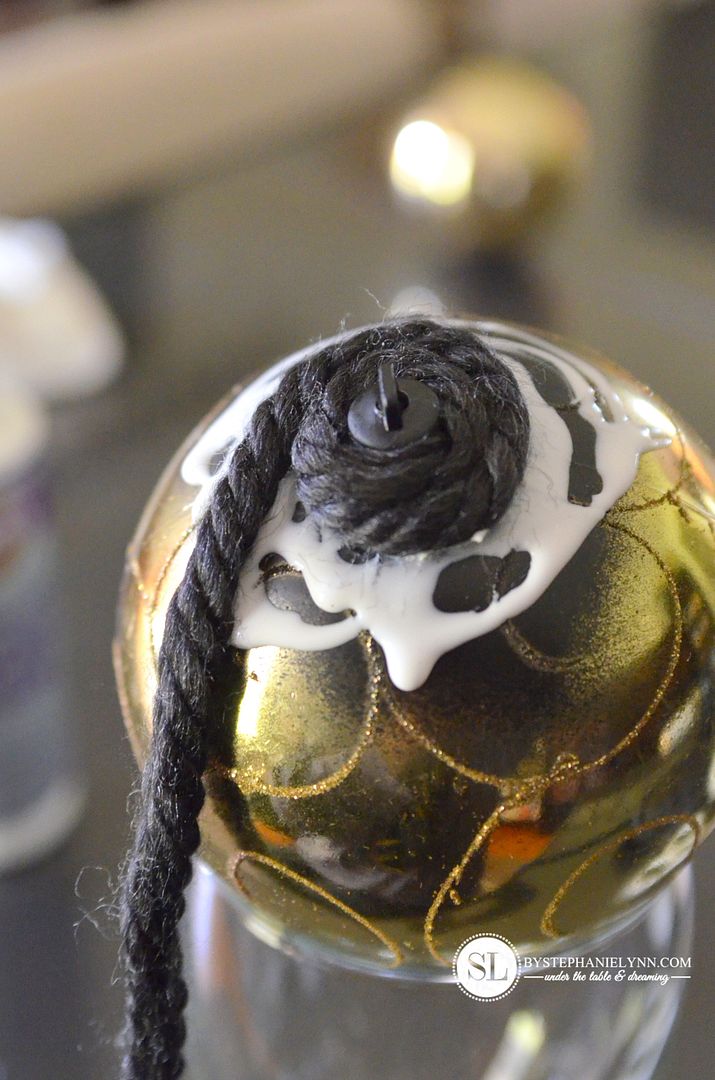 This is another project that is perfect for up-cycling old ornaments. I used some big old plastic ornaments that had seen better days. Again, it doesn't matter what color they are, or if they even have designs, as they will be completely transformed! New glass ball ornaments can be used as well.
For these particular ornaments, I gave the hangers a quick coat of black spray paint – since the originals were bright shiny gold.
Starting at the top of ornament, squirt a generous amount of glue then begin wrapping the yarn into place.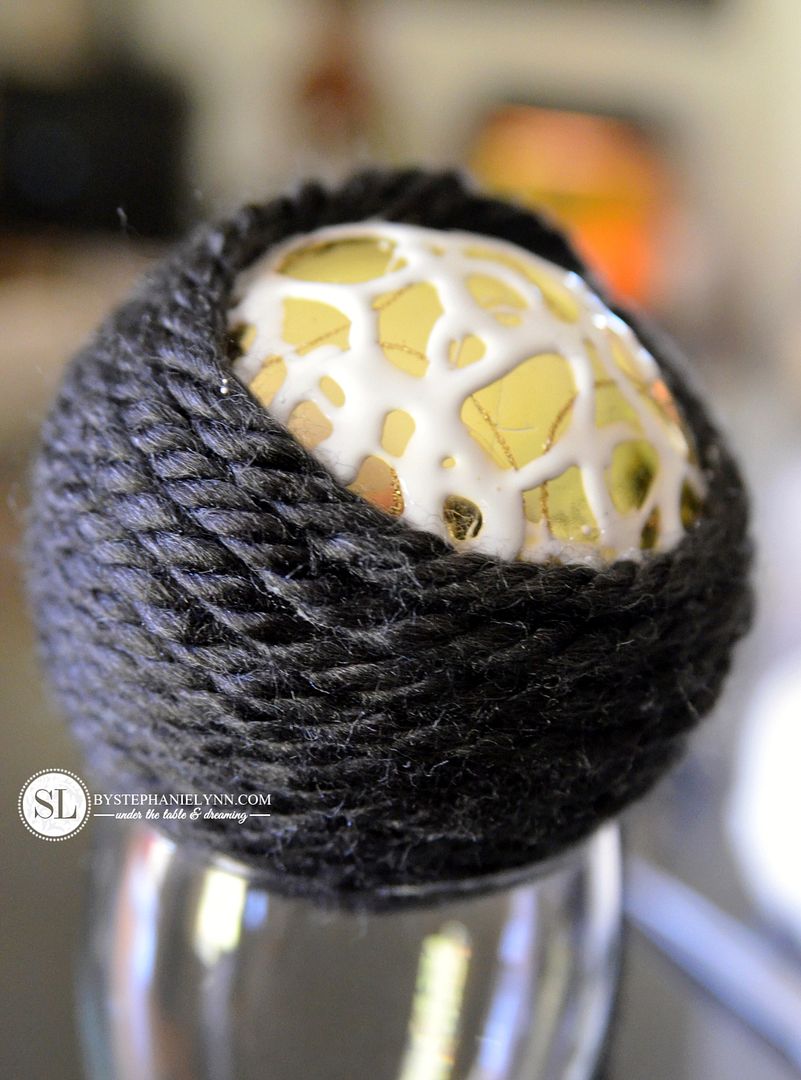 Do not cut the yarn – leave it right on the skein. Working in small sections at a time, apply more glue and continue wrapping the ornament.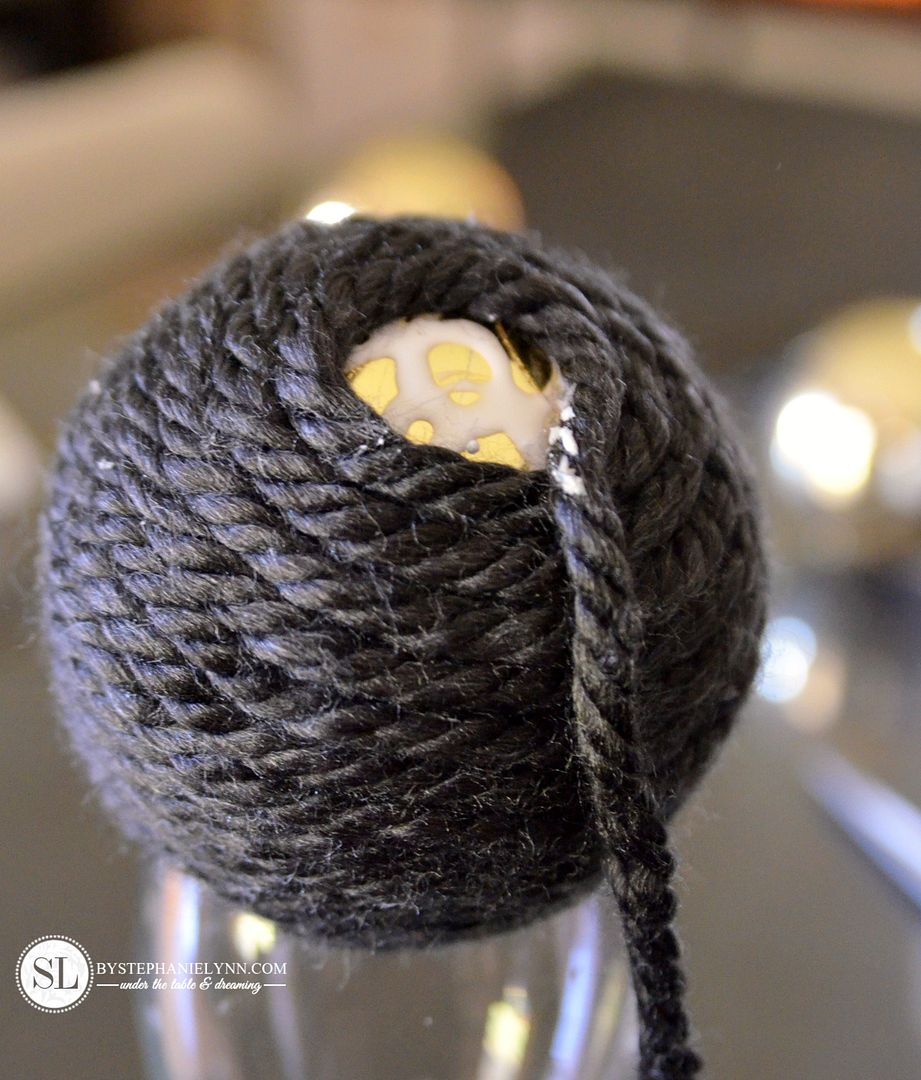 When the ornament is completely covered, cut the yarn, apply a generous amount of glue and tuck in the end.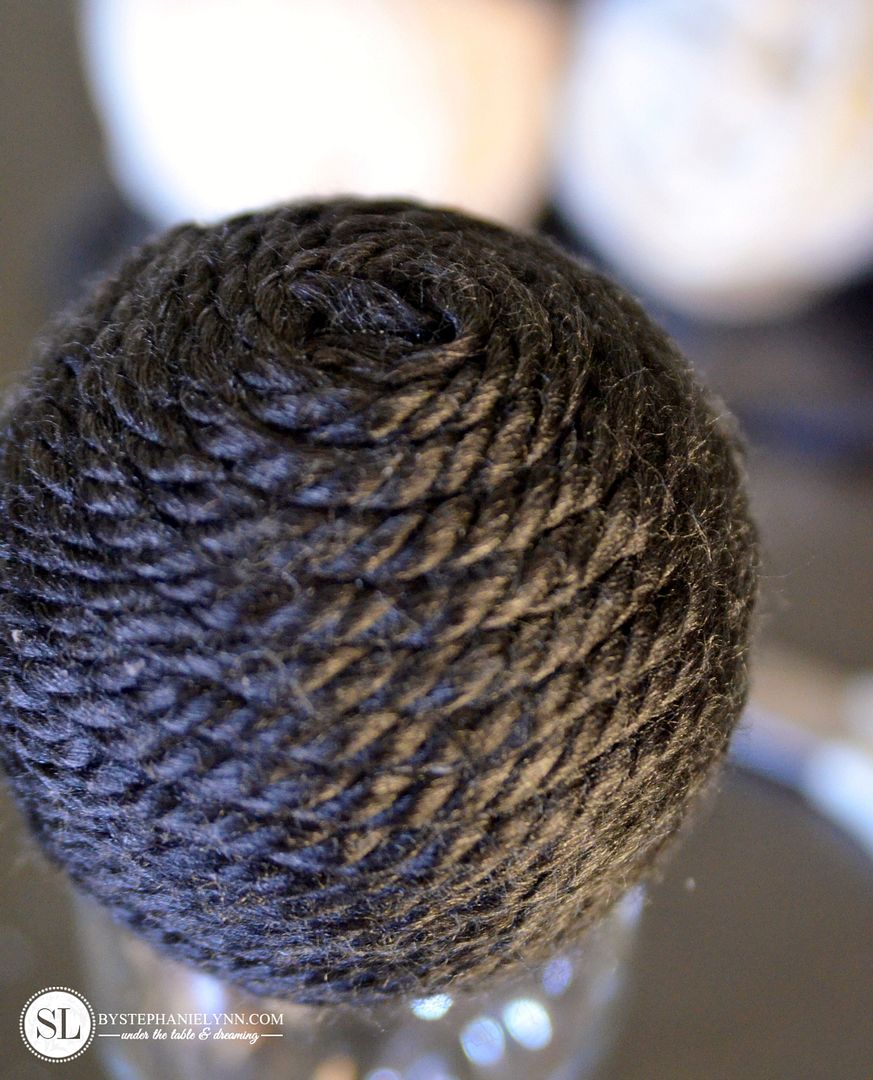 The glue dries clear so you don't have to worry about any being seen.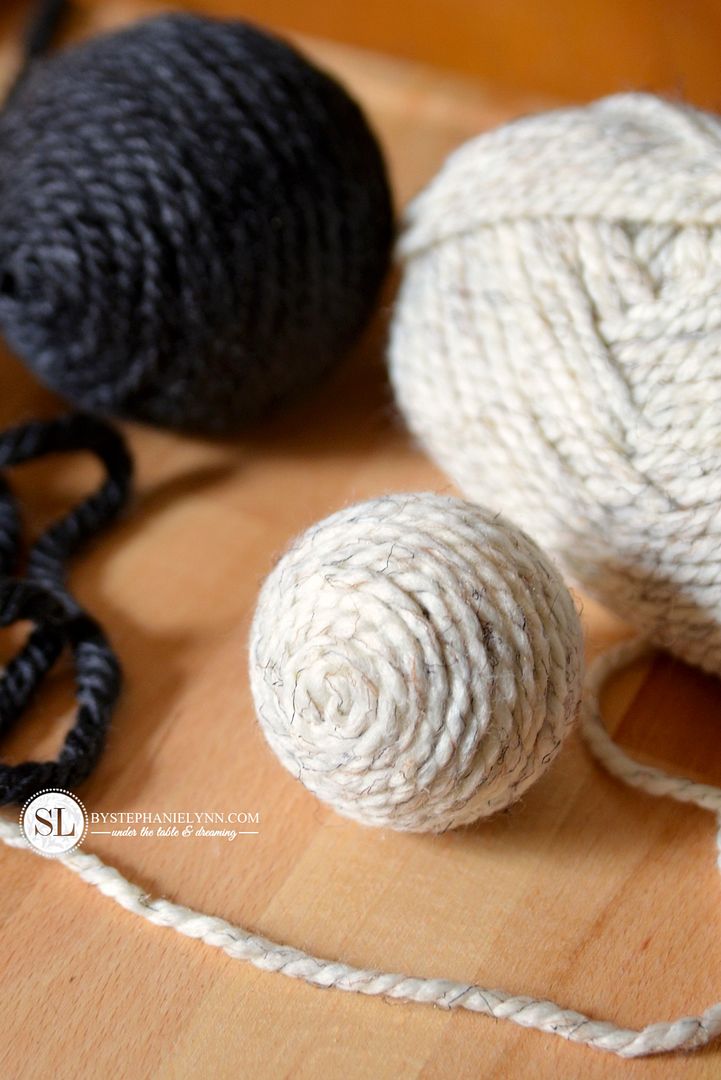 I simply adore the coziness of the soft wool-like knits and warmth the thick, chunky textures add to the tree.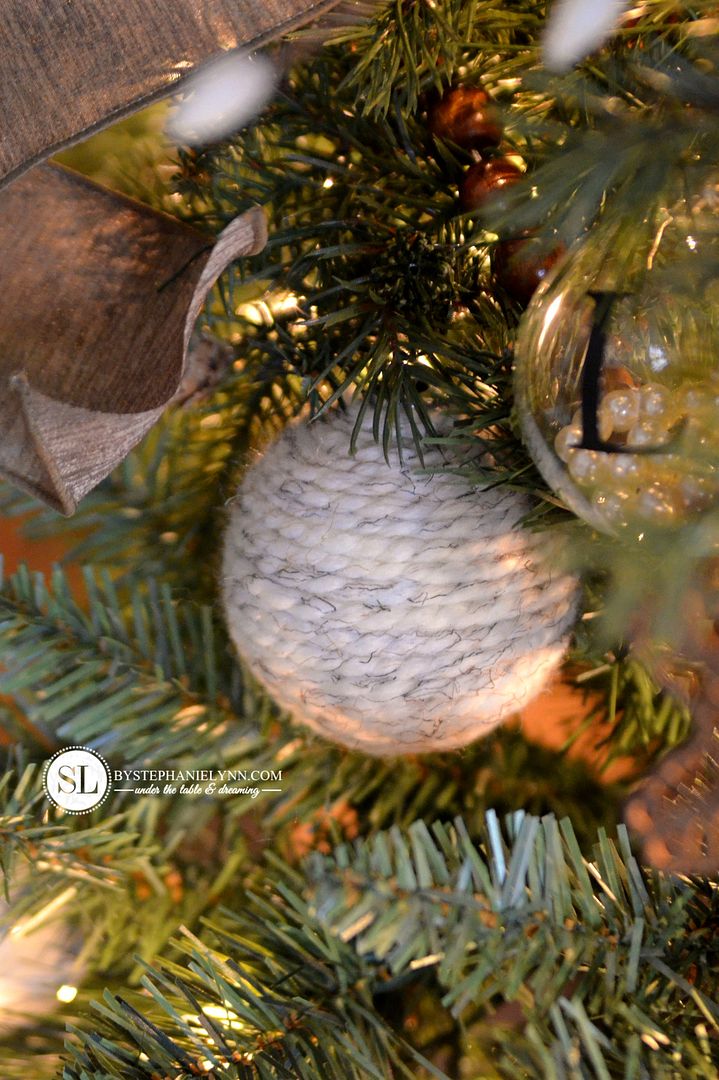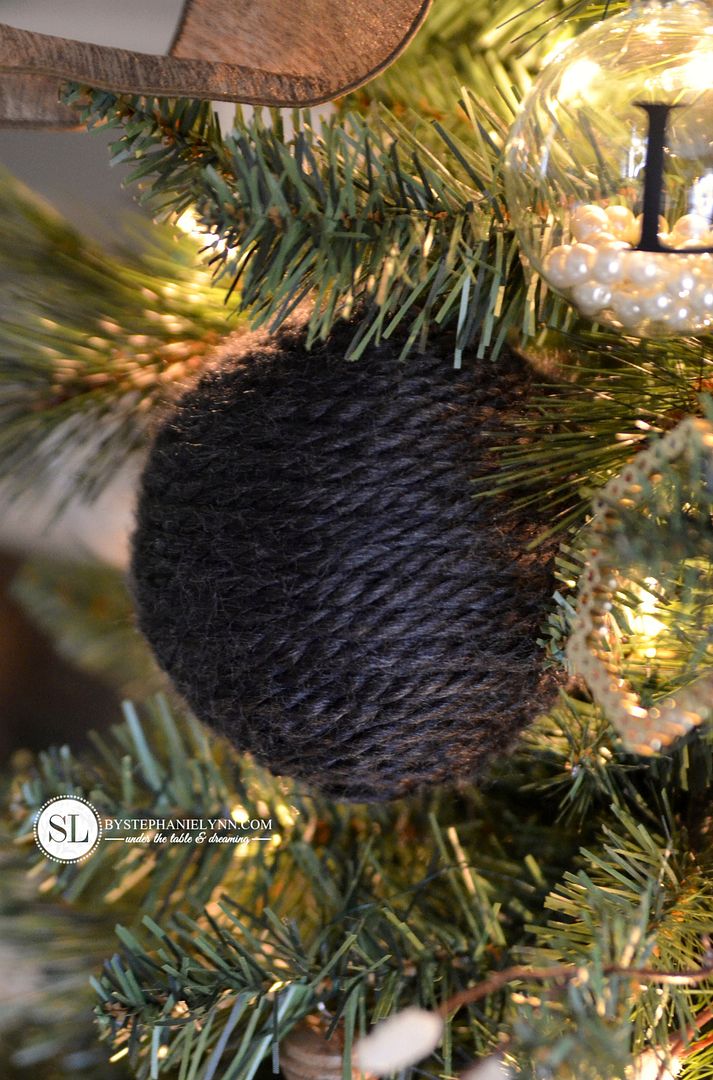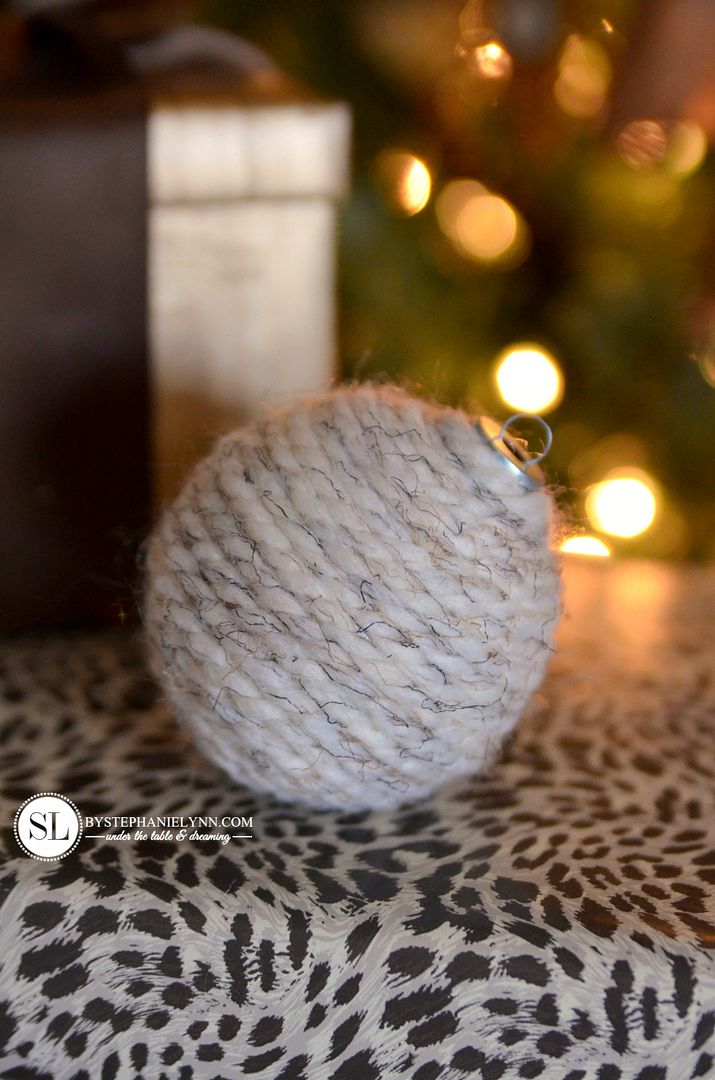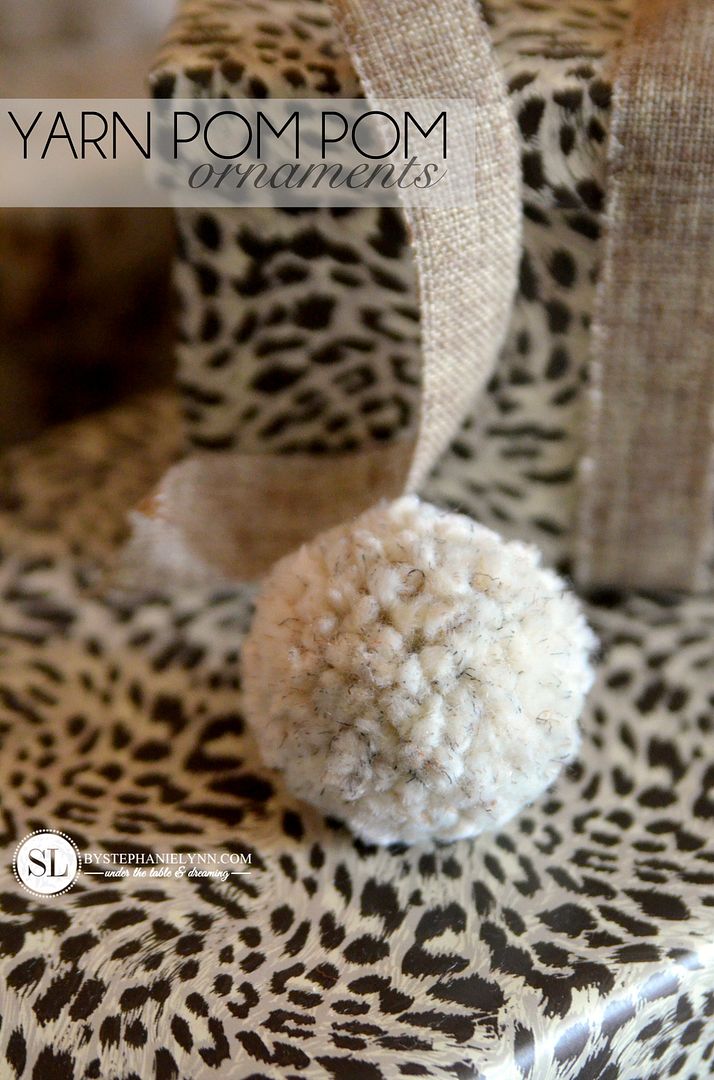 Yarn Pom Pom Ornaments
Supplies Needed:
Lion Brand® Wool-Ease® Thick & Quick® Yarn, Wheat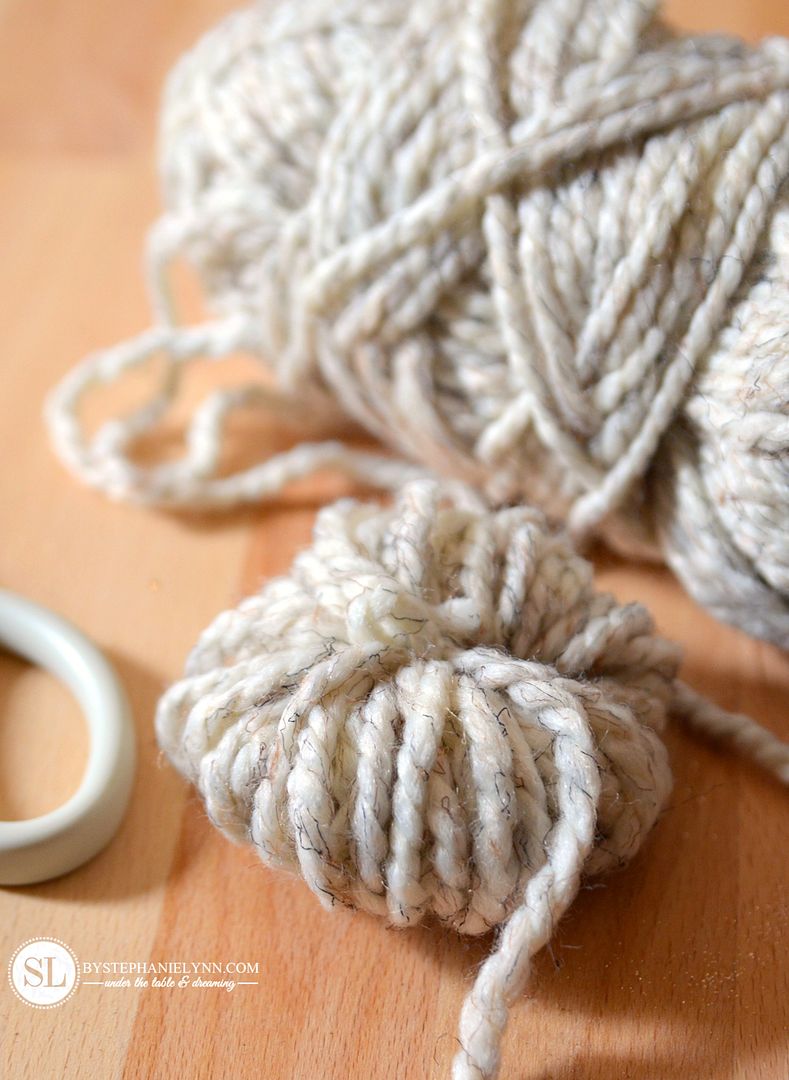 I had to find a way to use more of this yarn on the tree – it's one of my favorites – so I made some some pom pom balls.
These are incredibly easy to make and you can do so many things with them – ornaments, garland, gift toppers….
The step by step directions can be found on this post from a couple years ago: Yarn Ball Pom Pom Garland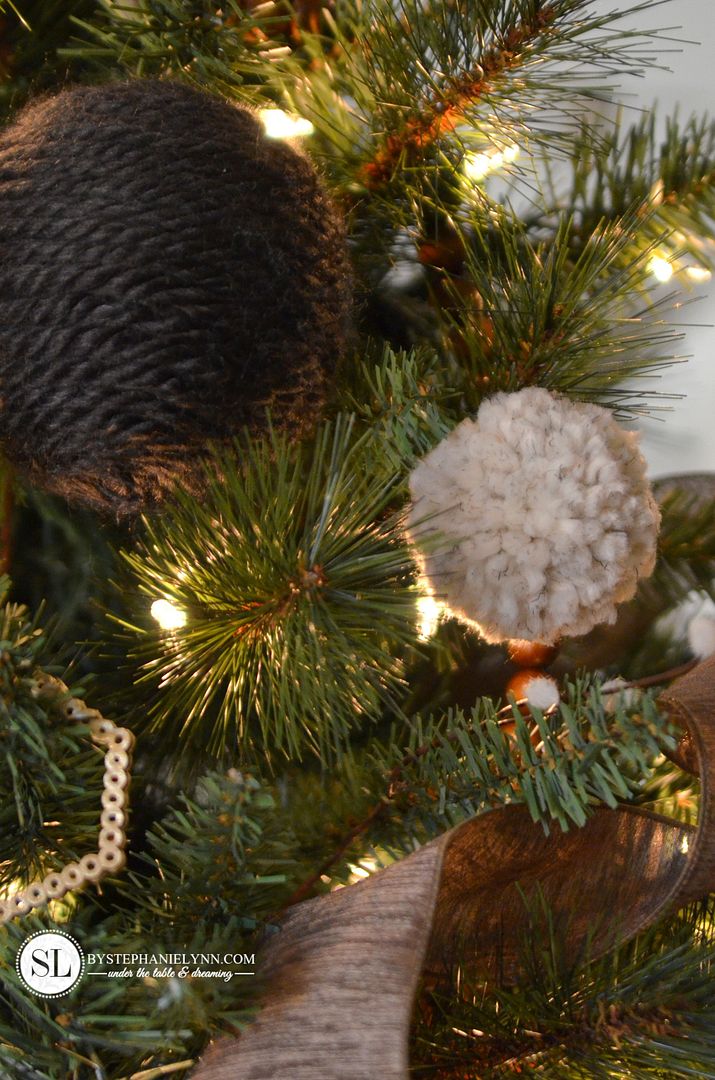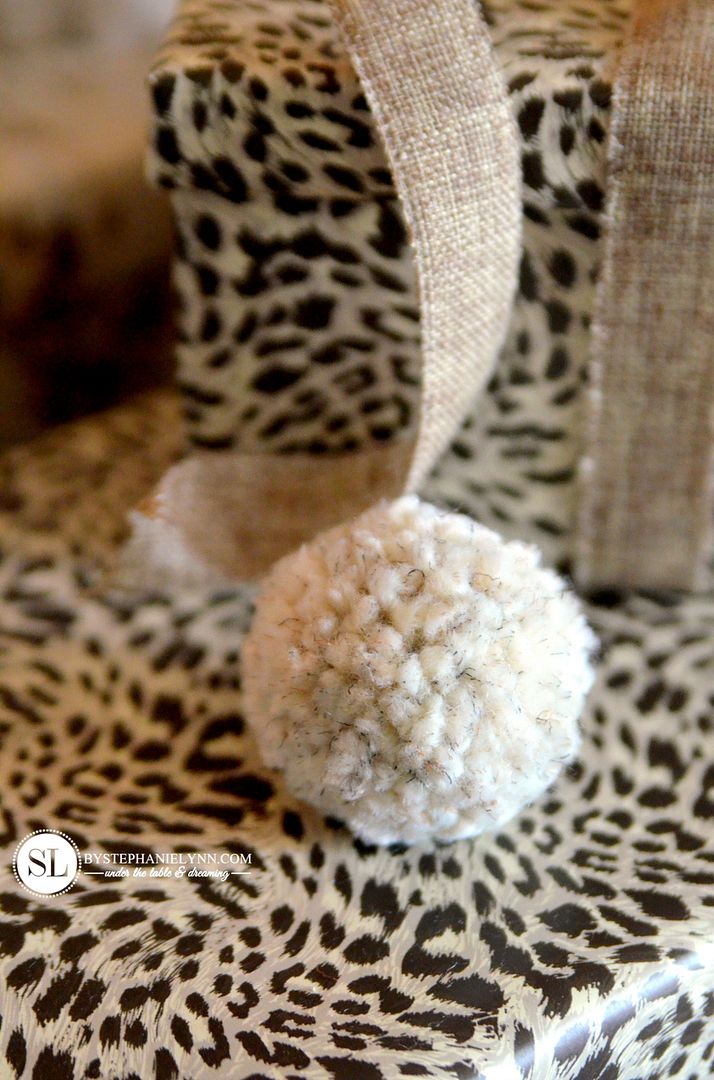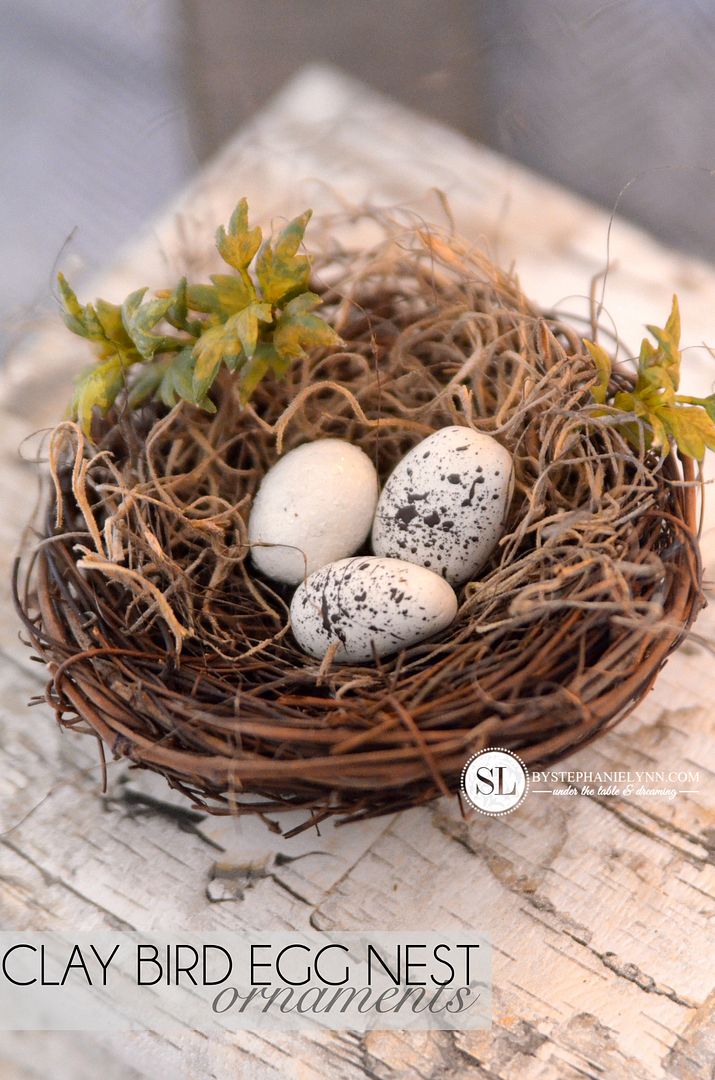 Clay Bird Egg Nest Ornaments
Supplies Needed:
Ashland® Birds Nest
Sculpey® Oven-Bake Clay, White
Americana® Acrylic Paint, Burnt Umber
Creatology™ Glitter
Ashland® Spanish Moss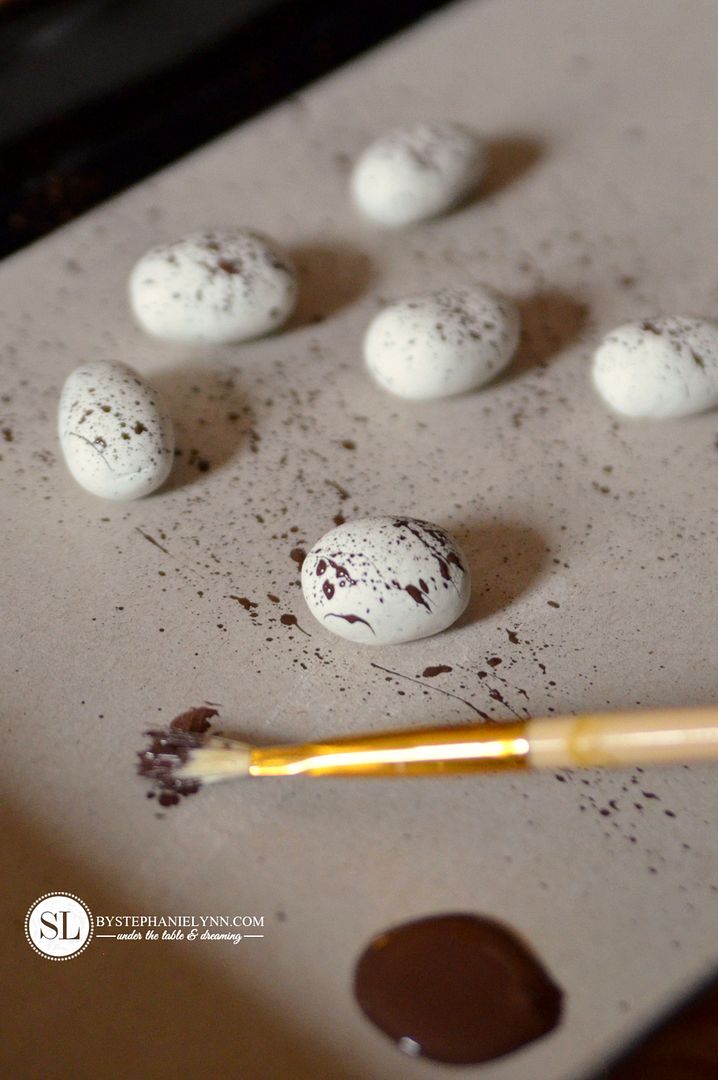 When I found the mini bird nests I thought they would be adorable tucked into the tree. Unfortunately our local Michaels was sold out of all the faux eggs.
I grabbed some oven baked clay to make a few of my own. Once baked, I spattered them with some acrylic paint.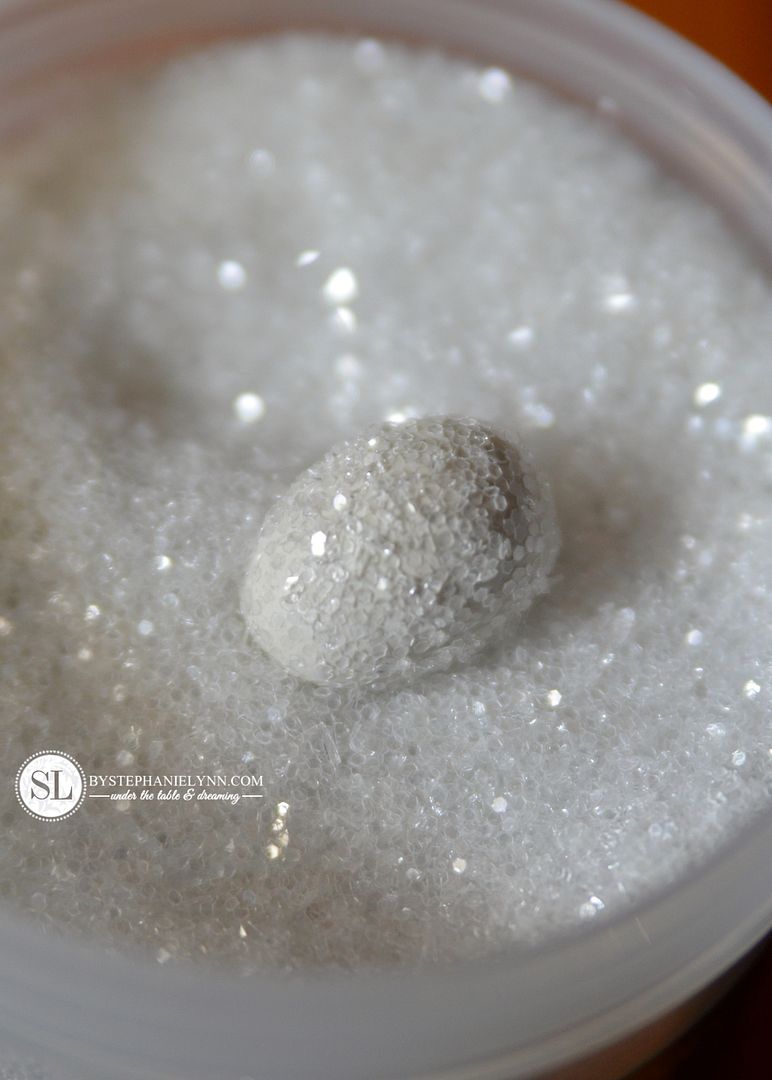 I also rolled a few in some glitter for a little sparkle.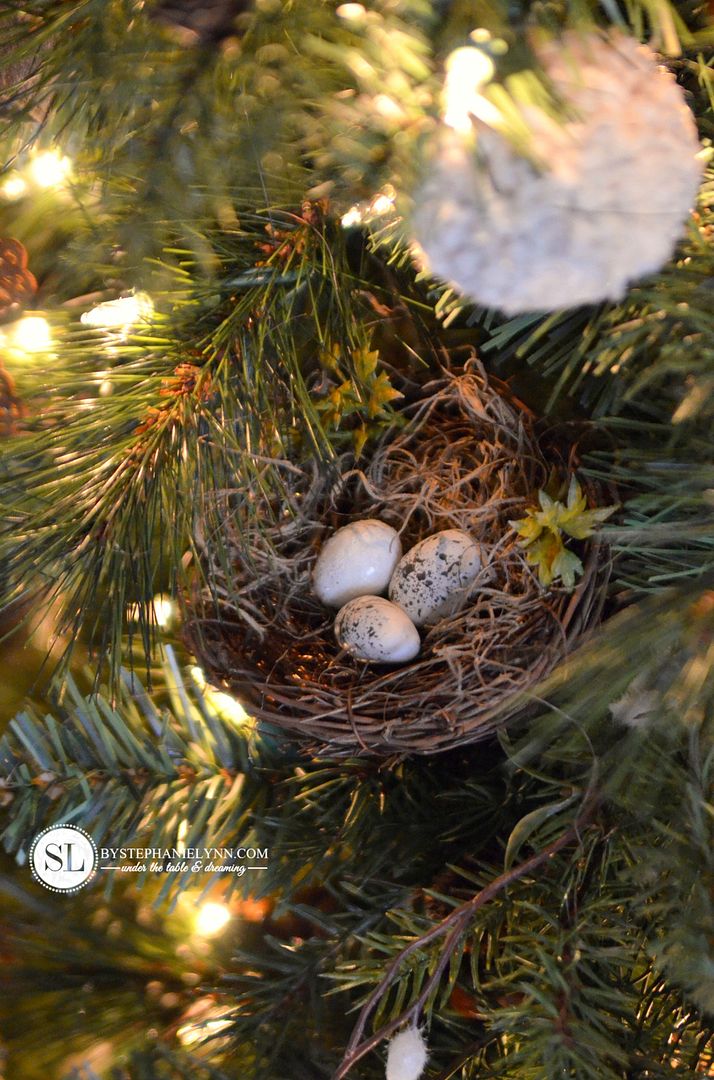 Spanish moss was added to each nest – along with some faux greens and the eggs.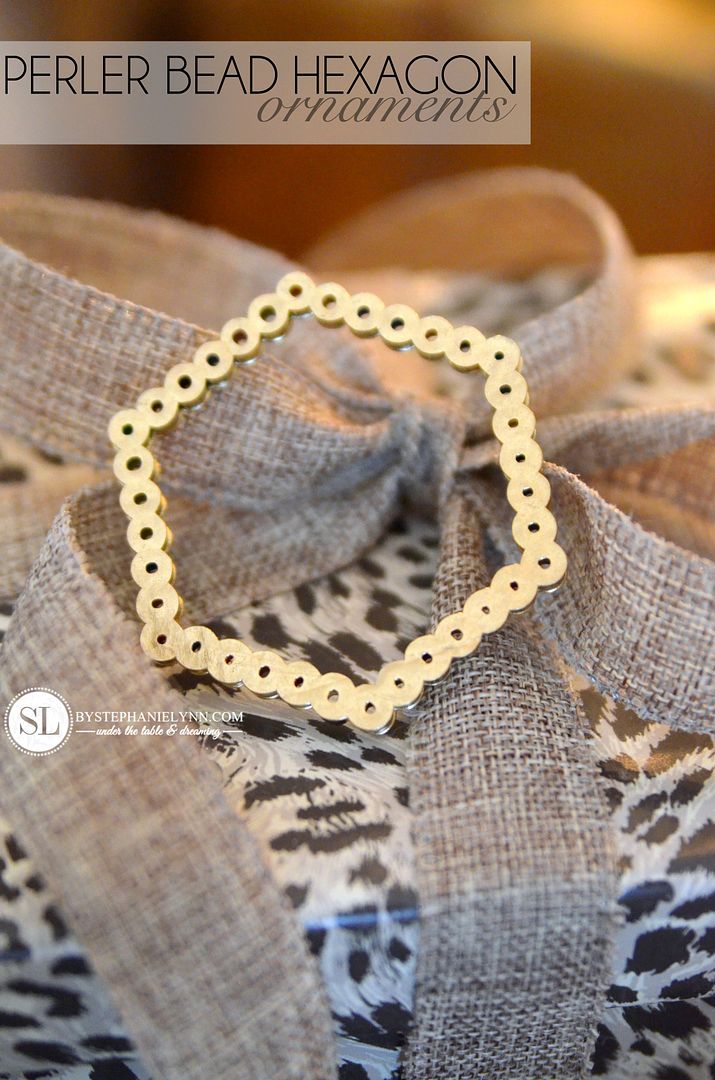 Perler Bead Ornaments
Supplies Needed:
Perler® Beads Small Clear Shaped Pegboard Set
Perler® Beads
Krylon® General Purpose Metallic Enamel, Gold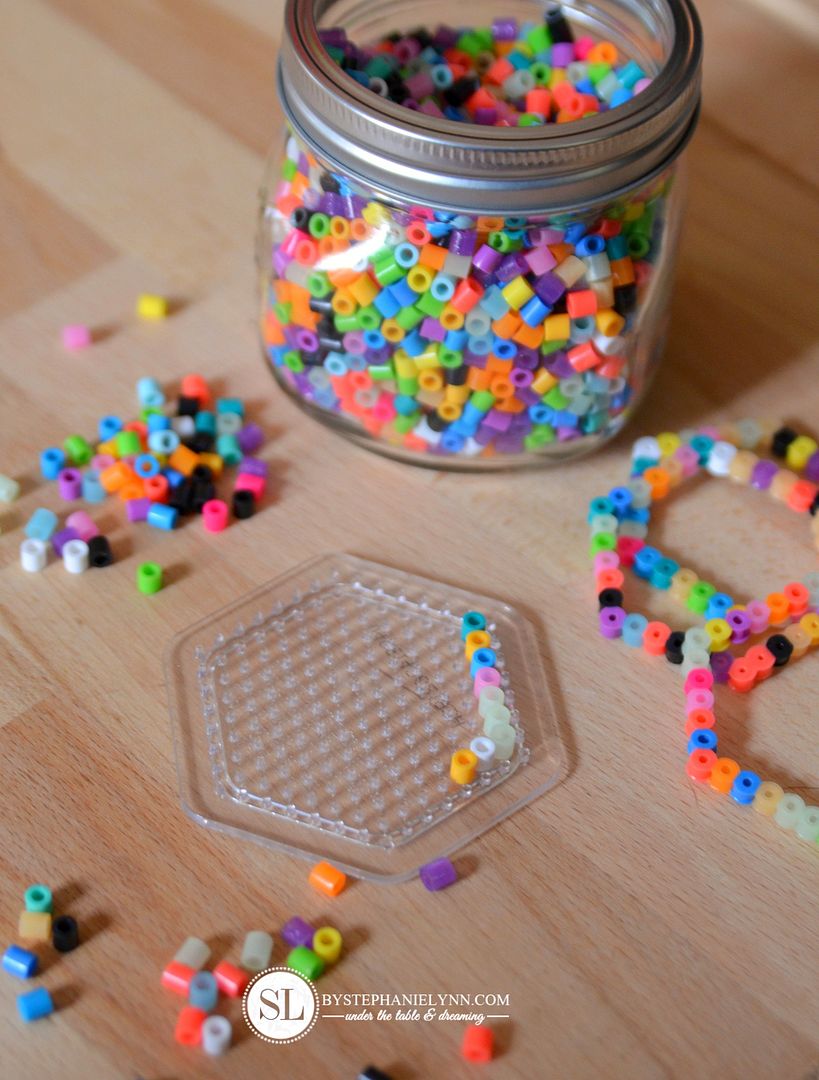 These were my little guys favorite ornaments to make – and I am not going to lie – I enjoyed them too!
If you're not familiar with Perler beads, they are tiny beads that you place on special made plastic templates. The beads then get fused together to form a design with a heated iron. Although there are lots of different templates available, I used the basic small hexagon shape from  this inexpensive set for these ornaments. The set contains a series of basic shapes – plus you can arrange the beads however you like – so the possibilities are endless.
Once our designs were  fused together I gave them each a coat of gold spray paint. So easy and fun!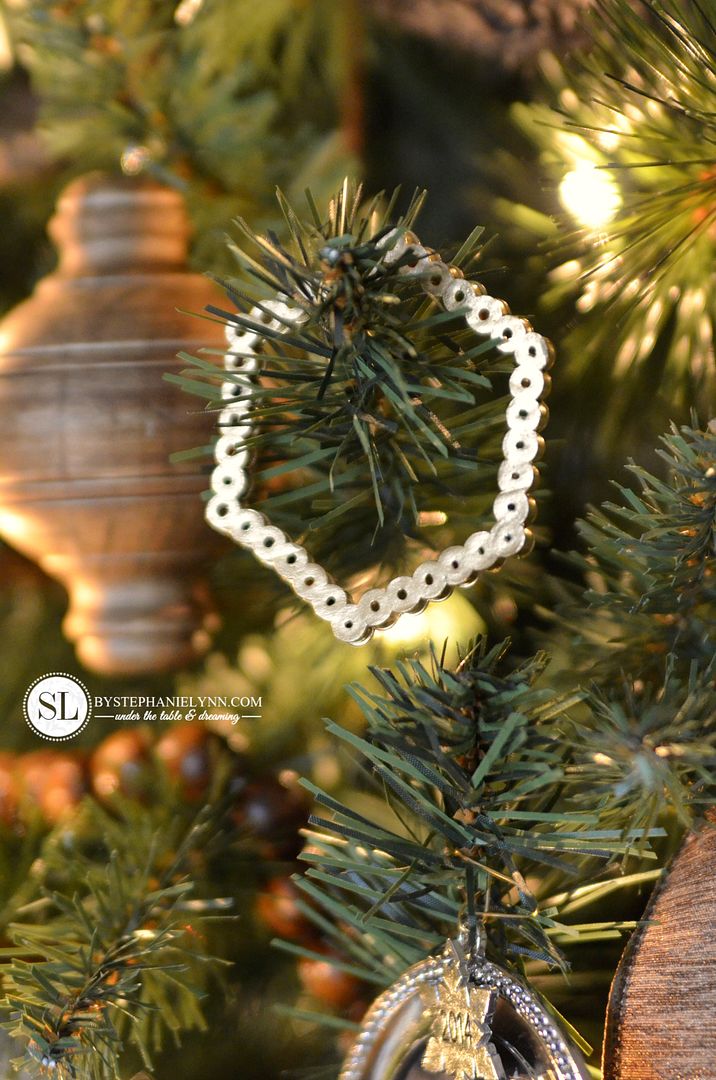 They made perfect fillers for any empty spaces on the tree – plus they added a shimmer of gold!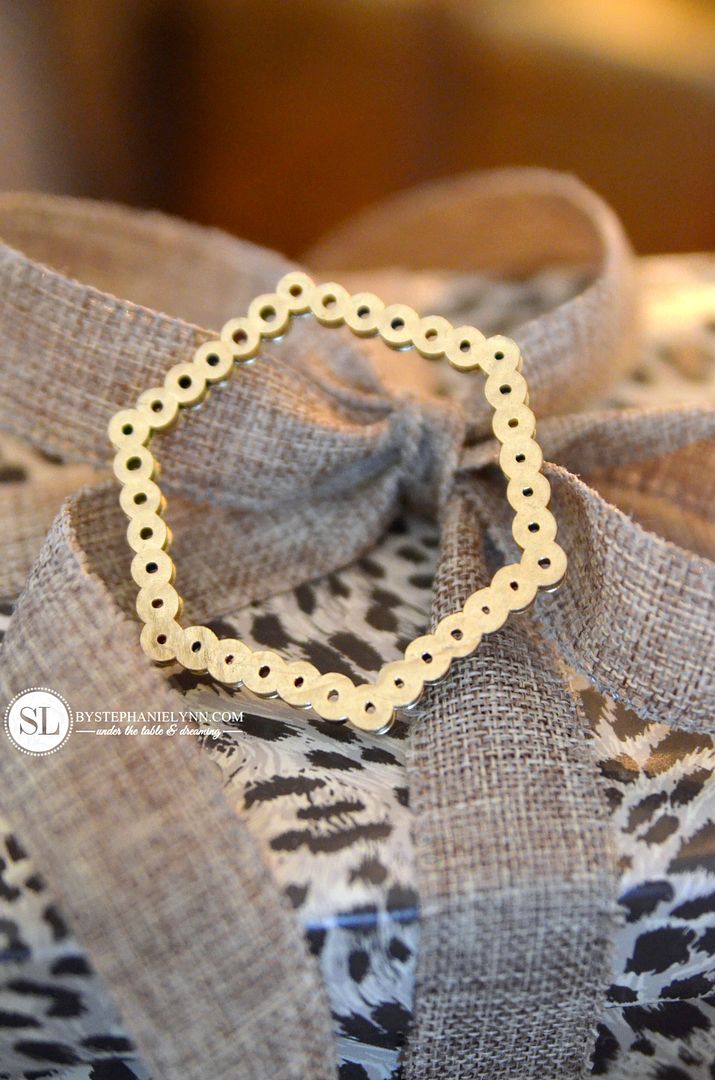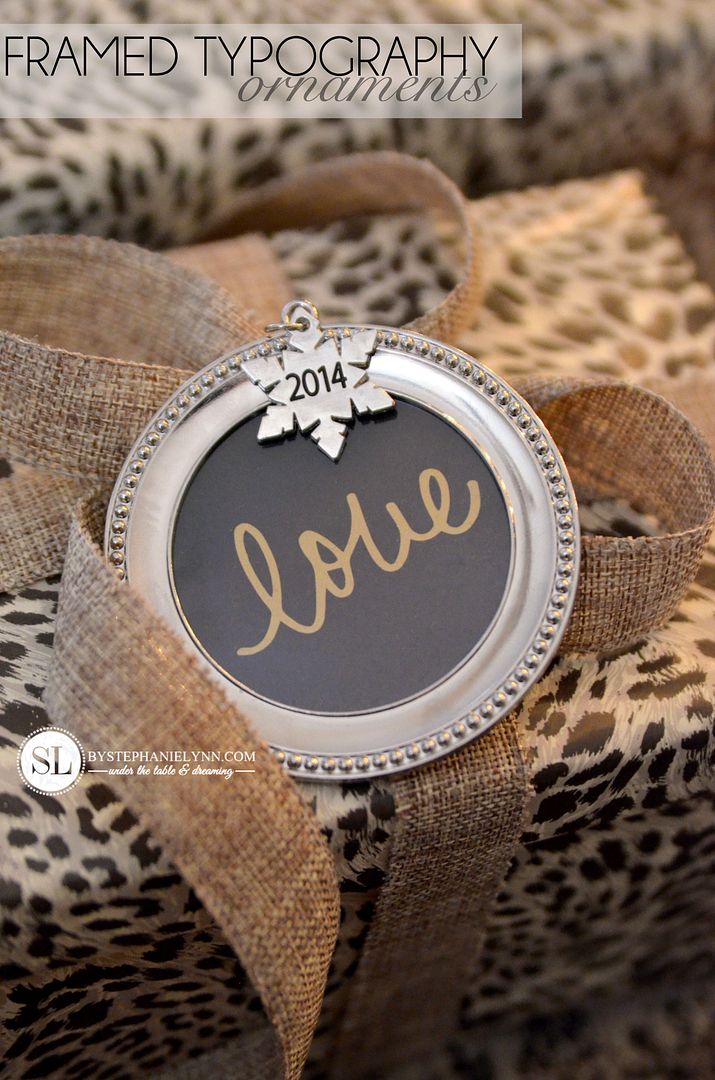 Framed Typography Ornaments
Supplies Needed:
Studio Décor® Ornament Frames
Recollections® Cardstock Paper, Black
Alphabet Stickers or Silhouette Cameo® & Vinyl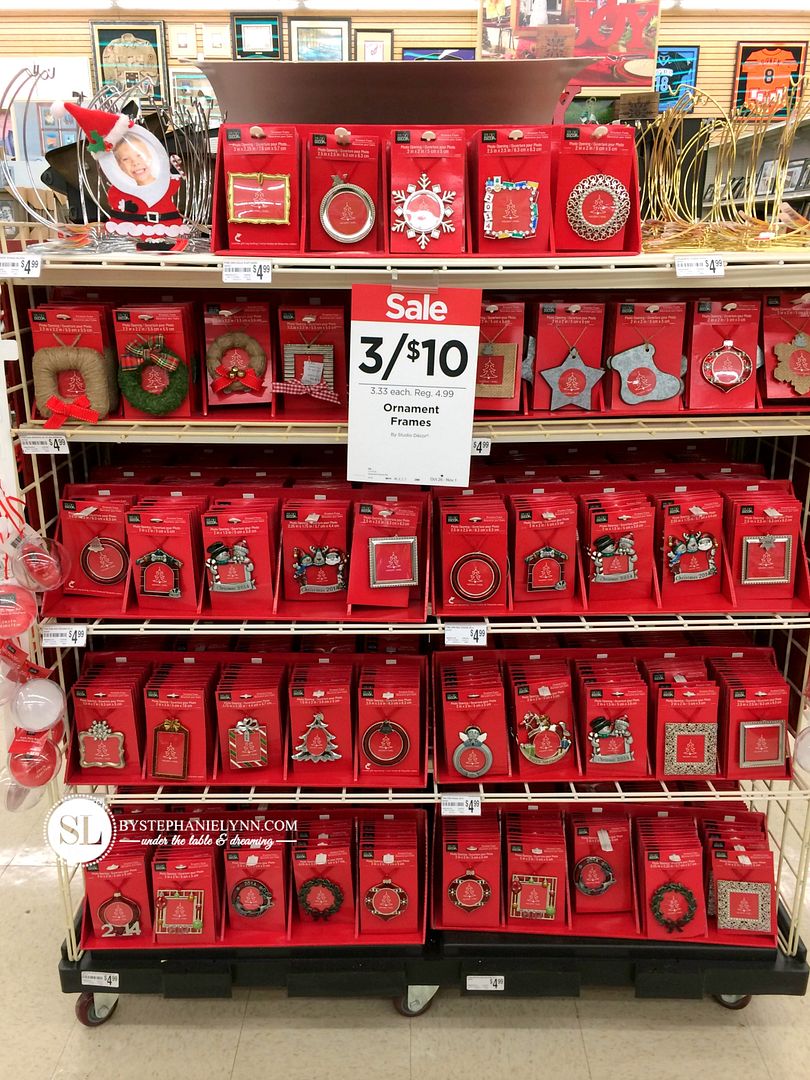 This is another idea I recycled again from last years Dream Tree. Michaels carries this ornament frame series every year and they are perfect for adding a personalized touch to any tree. They are made for photos – though last year I stuck monograms in them and this year I used some simple typography.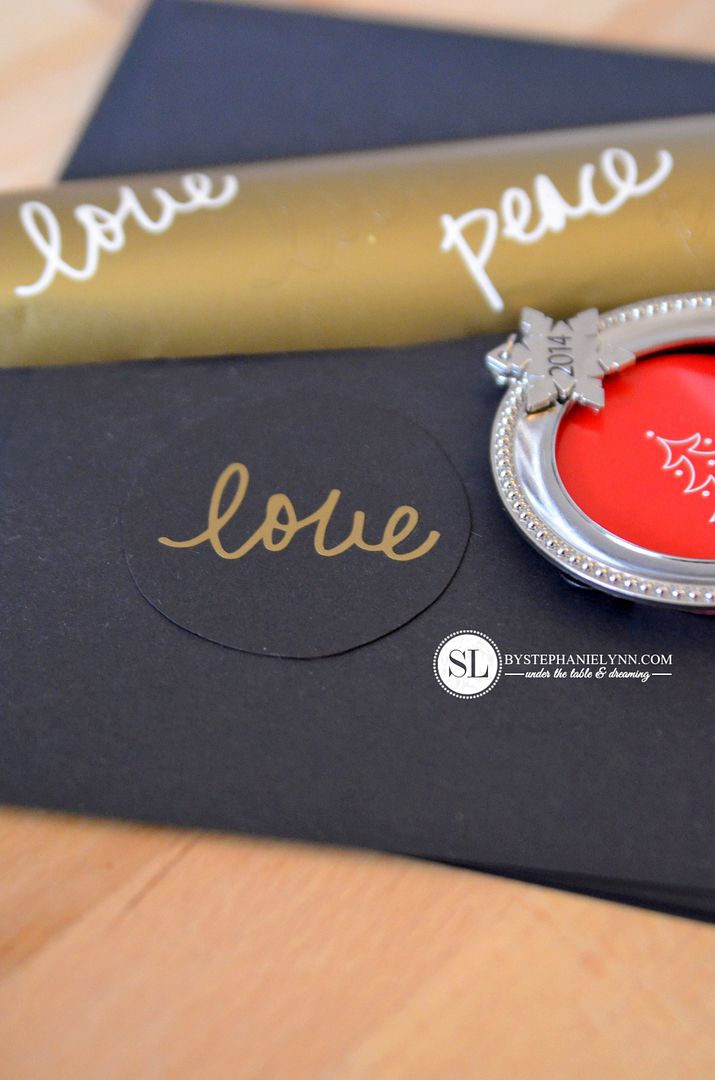 I used black card stock for the base and just cut it to fit into the frame.
For the lettering, I cut some gold vinyl with my Silhouette Cameo. If you don't have a machine, check out the sticker aisle at Michaels – they sell a ton of pre-made sayings. You can also simply print virtually anything right on cardstock, using your home printer, and pop that into the frame as well.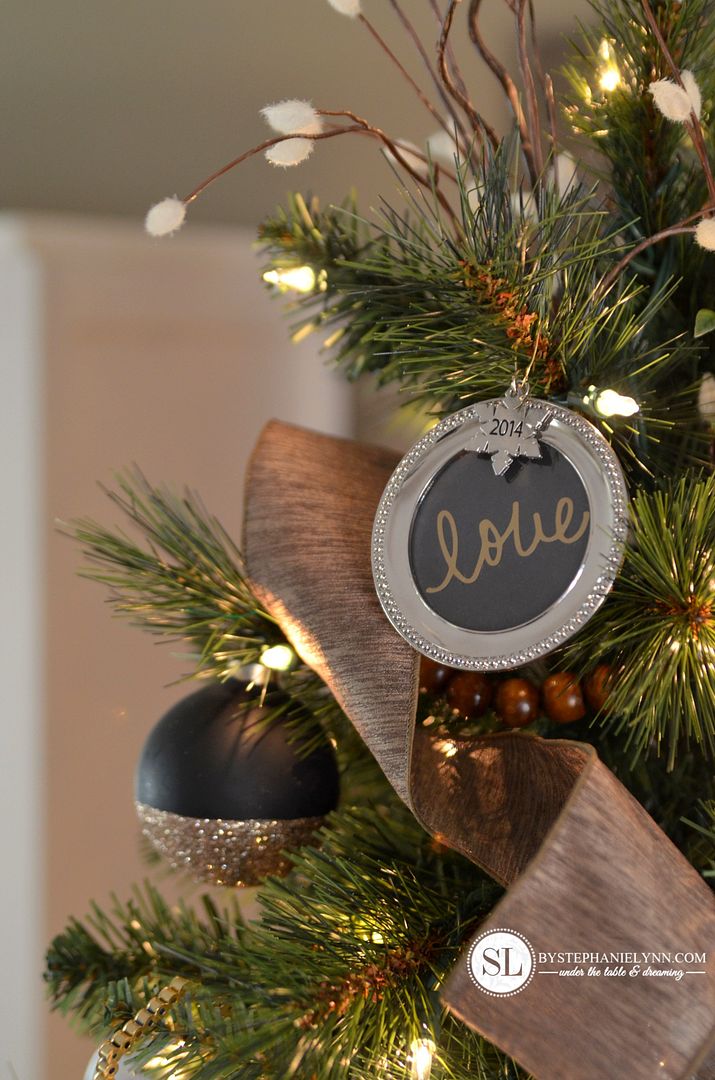 This year's ornaments have the year on them; however that tiny snowflake is simply attached with a jump ring that can be removed for use in the future.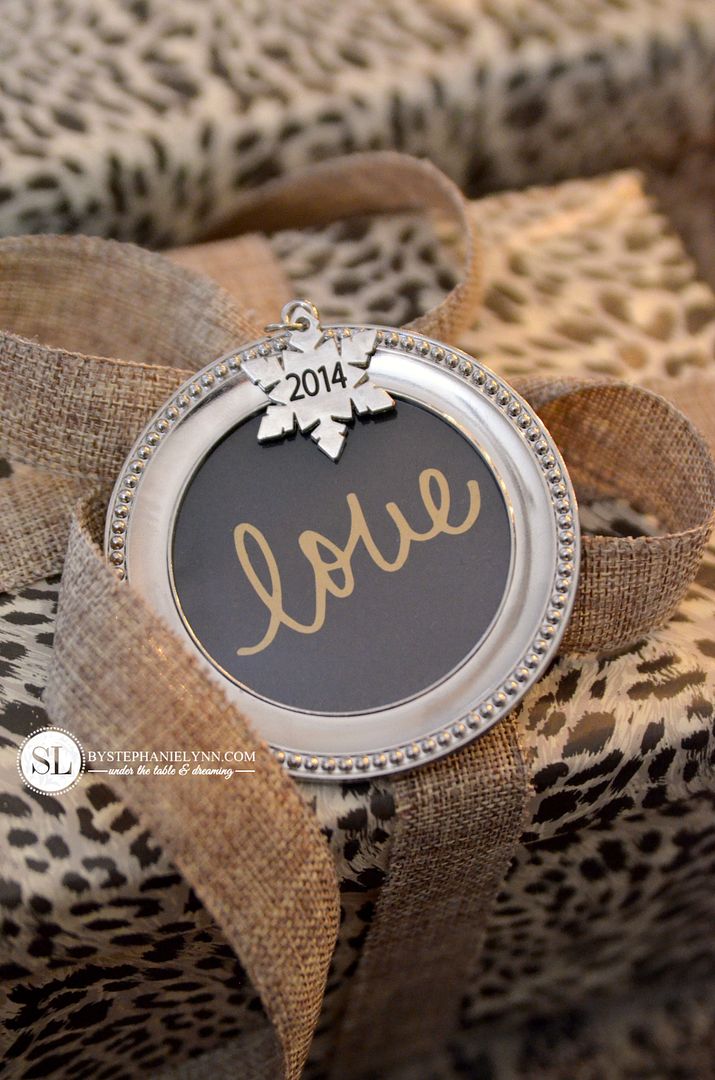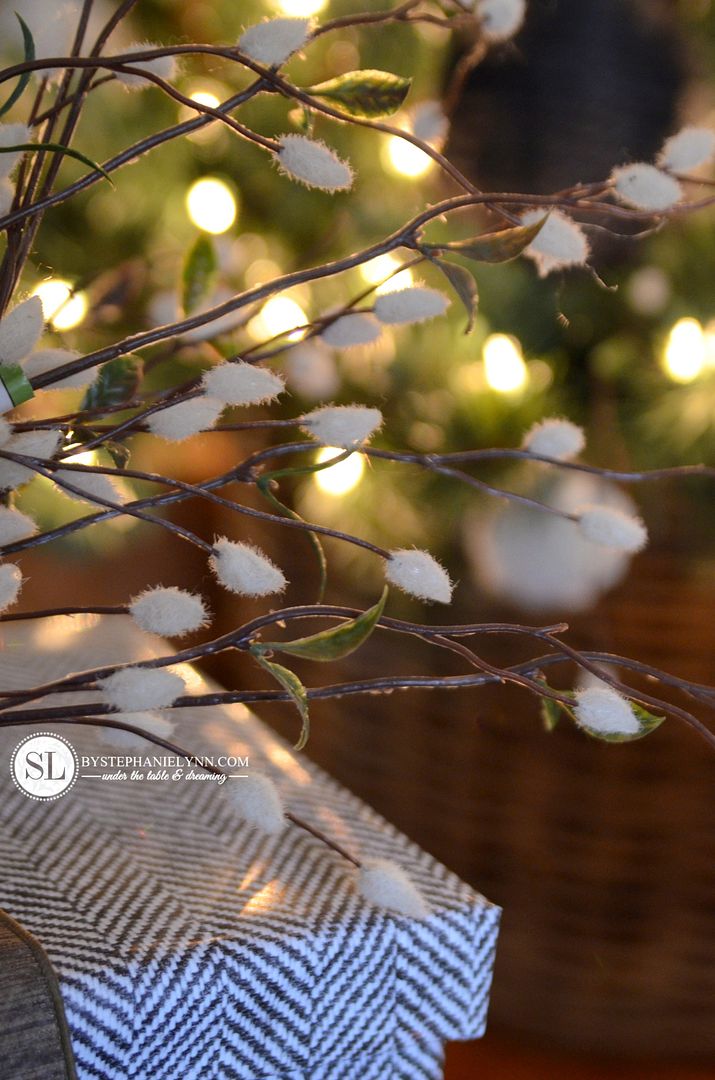 I also picked up some Ashland® Pussy Willow Stems to tuck in the tree, as fillers among the branches.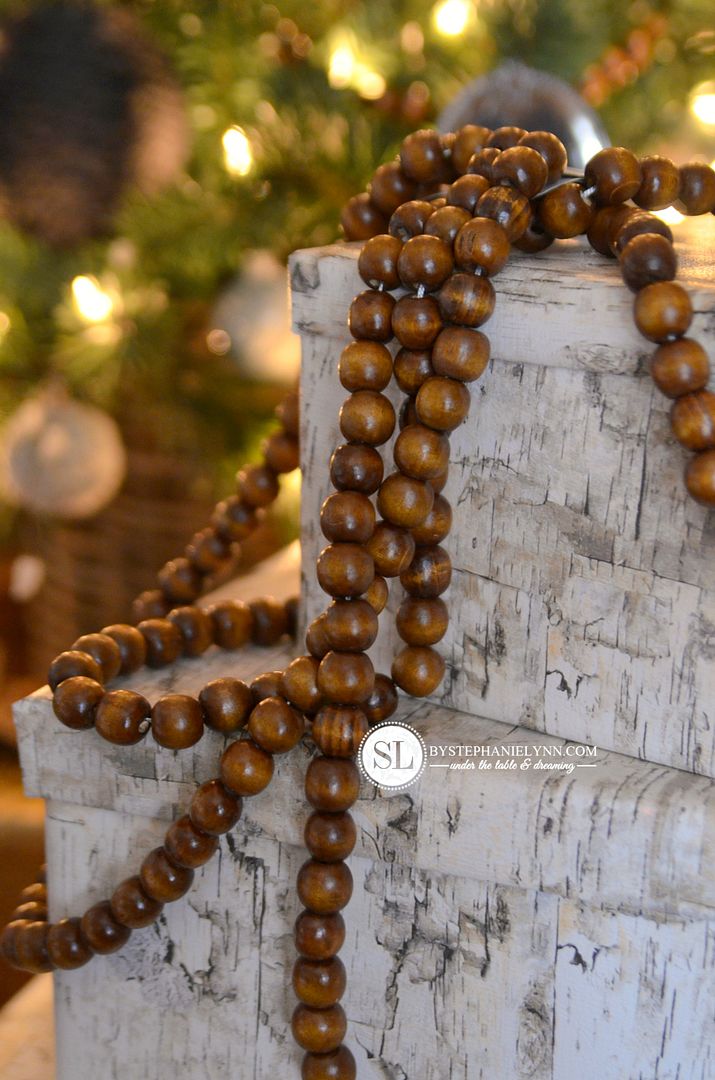 And I also grabbed some of this Celebrate It™ Wood Bead Garland to nestle around the tree.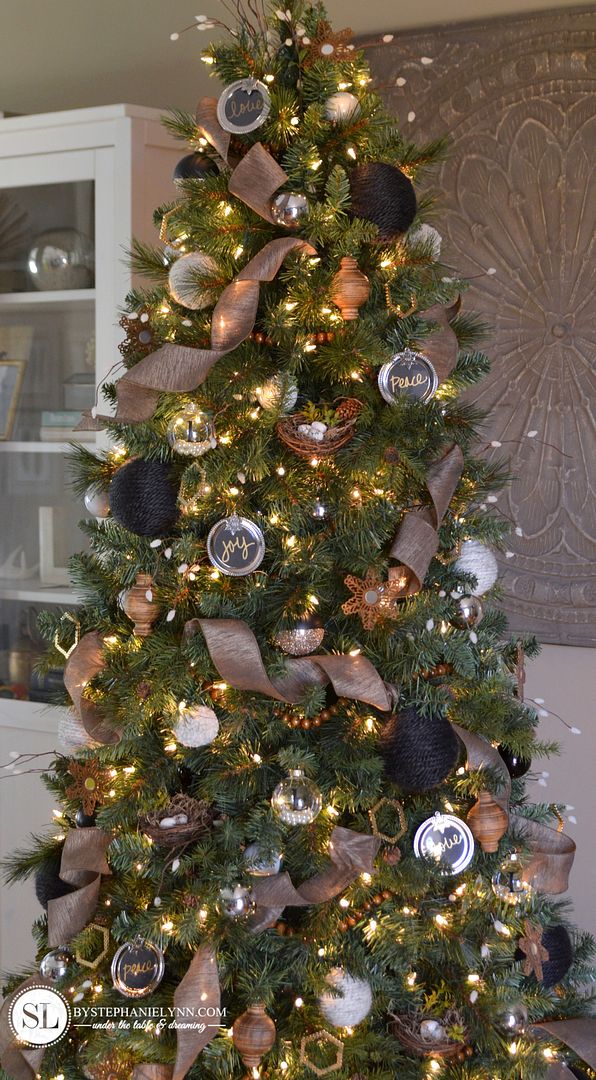 More photos of the finished tree can be found here: 2014 Michaels Dream Tree Challenge
Hope you're inspired to start some holiday crafting!
This post is brought to you by Michaels
. The opinions read here are entirely my own. Kick off the holiday season with Michaels
. If you're running short on time, don't forget you can now shop online with Michaels
with Free Shipping on orders over $50 or free in store delivery.