Gift Wrapping Ideas – nine easy gift toppers #michaelsmakers | The holidays are all about giving and nothing makes me more excited this time of year than the anticipation of handing out gifts.
I love the whole entire process.
I really enjoy putting some thought and meaning into each gift we give, so for me, the wrapping presentation is just as important as the special present inside.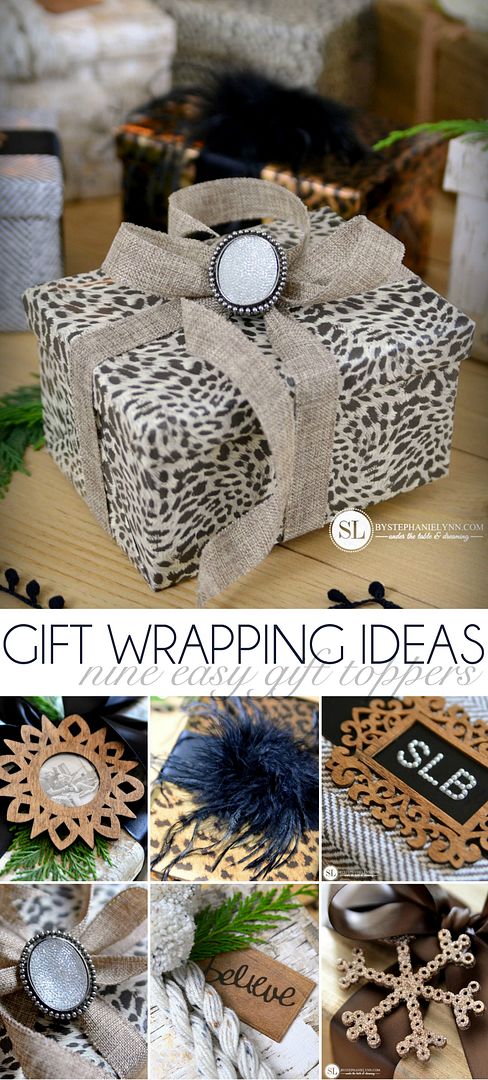 The Michaels Makers Blogging Team theme for December is all about creative holiday gifts and wrapping – so today I'll be sharing some gift wrapping ideas,
followed by a do-it-yourself gift idea later this week.
I love adding a personal touch to our gifts by topping them with simple embellishments. The nine gift toppers below can each be put together within minutes, using just a few crafting supplies
found right at Michaels.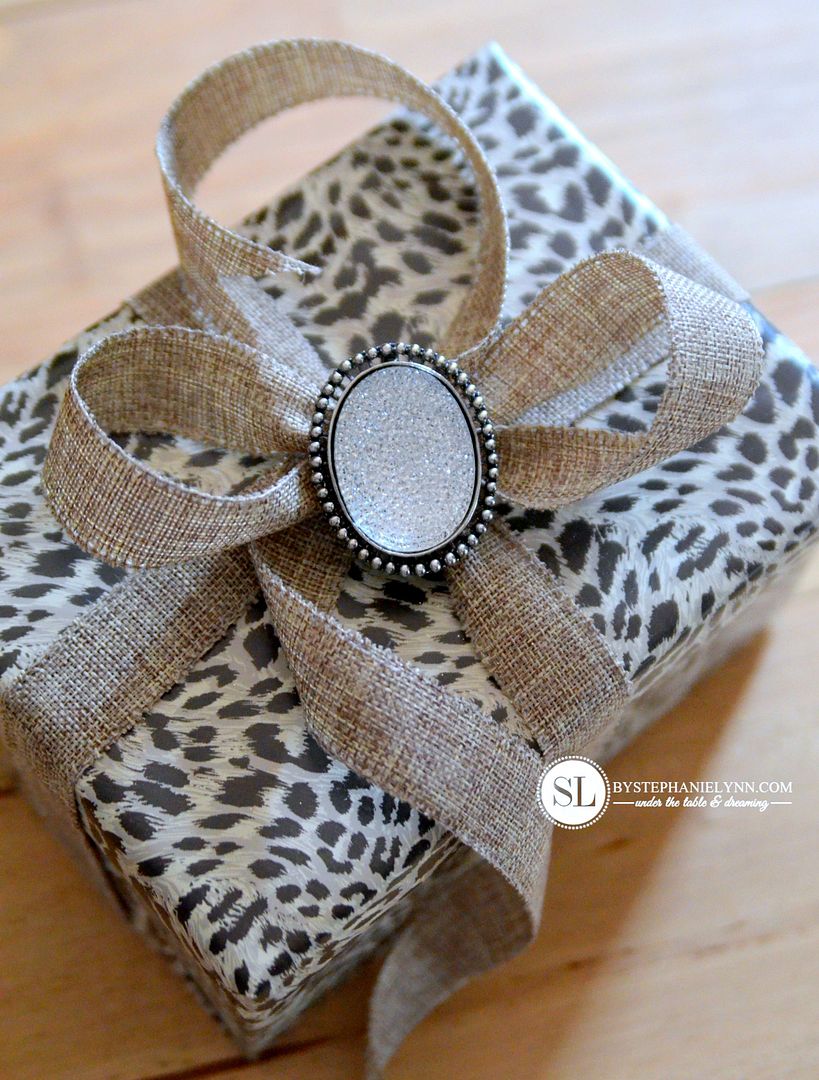 Jewelry | Take a stroll through the jewelry making aisles. There are so many beautiful pendants and charms that can instantly at a touch of glam to any package.
A touch of hot glue is all that is needed to attach the pendant to ribbon.
p.s. This leopard print wrapping paper can be found in the dollar bin section at Michaels!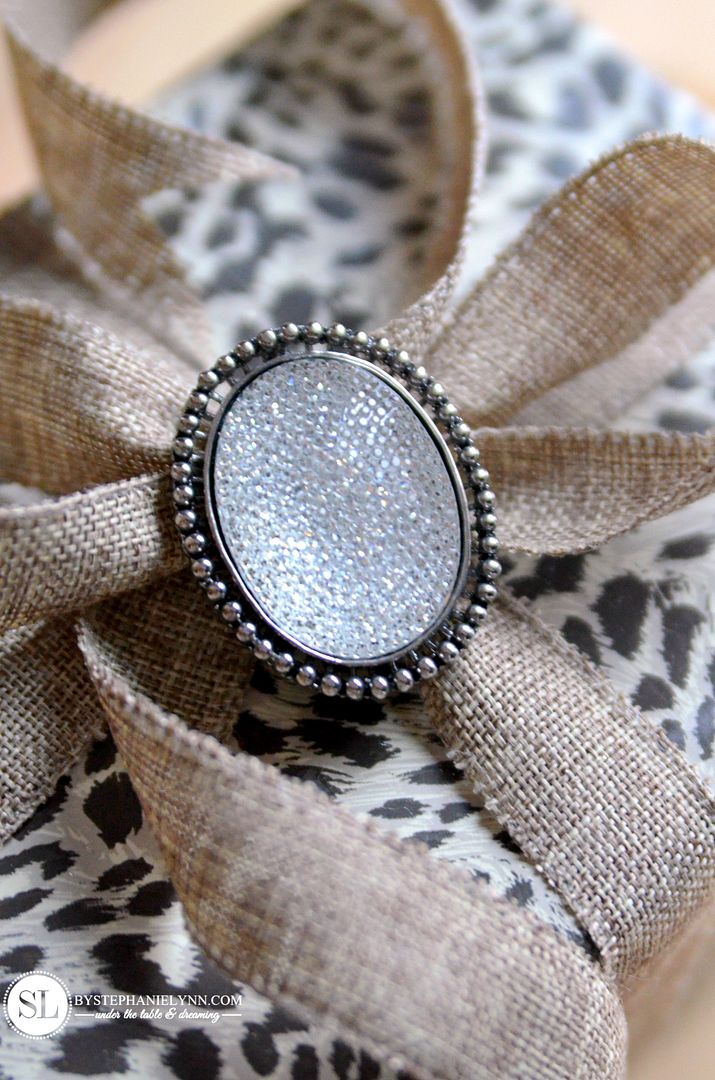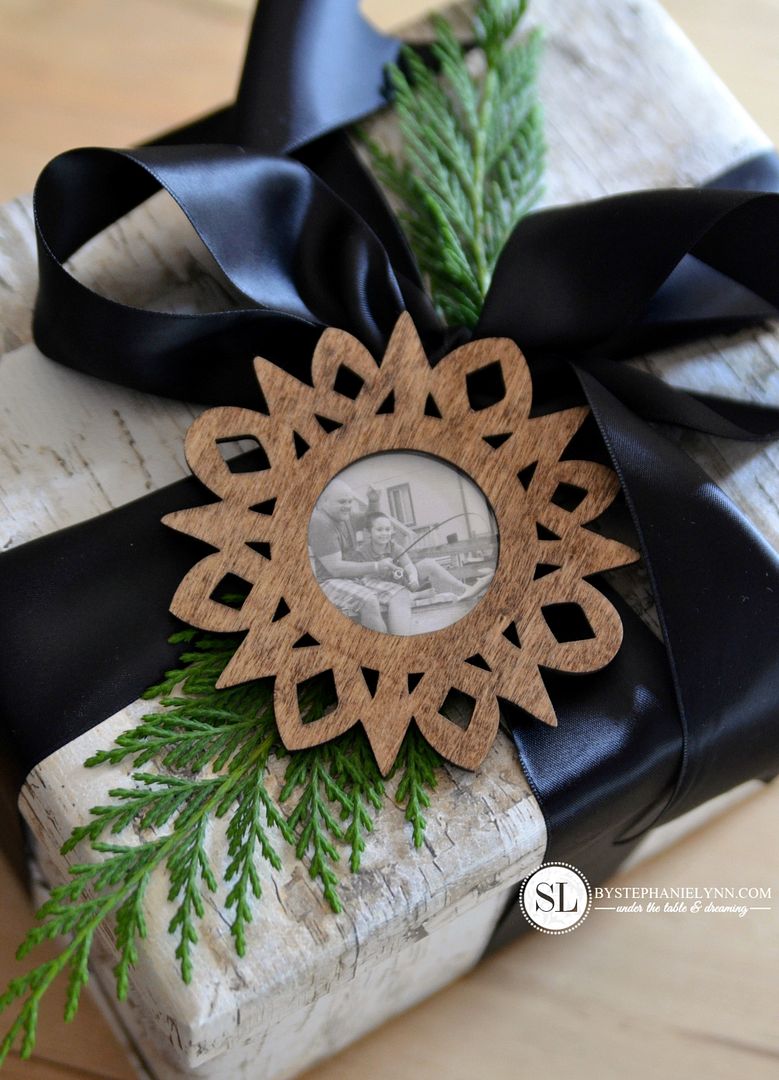 Picture Frames | There is no better way to personalize a gift then with a special photo. It is seriously two gifts in one!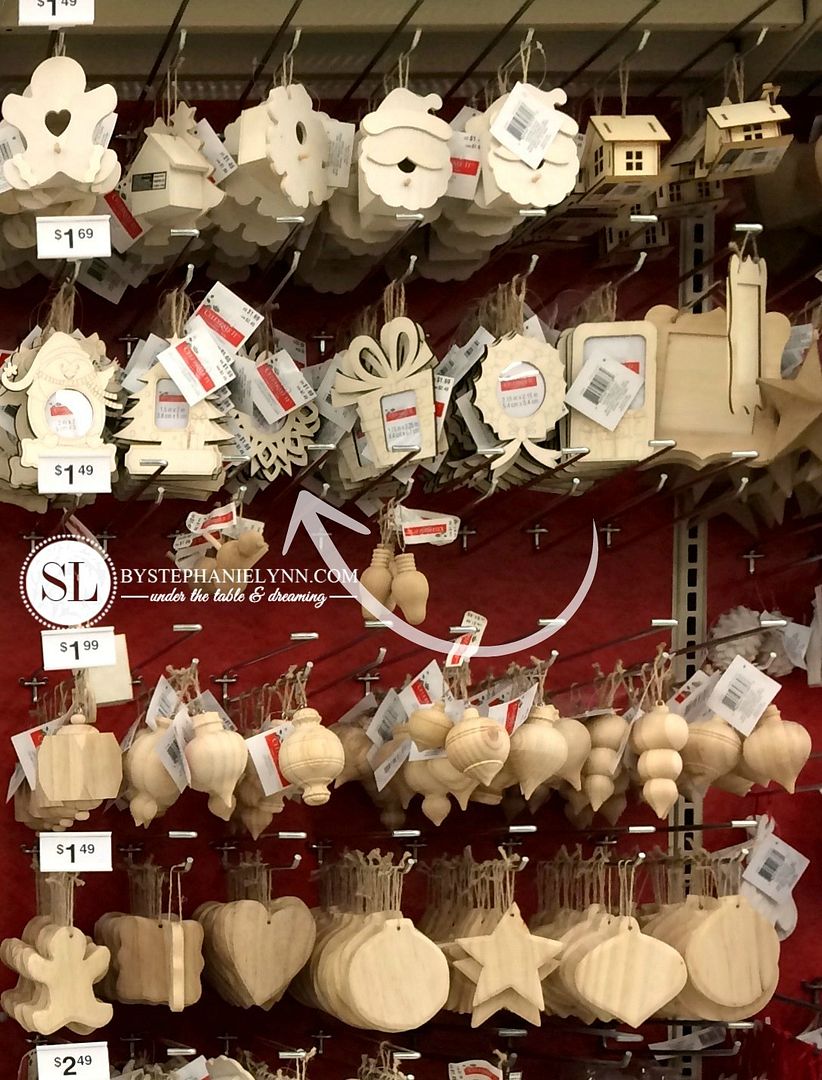 While there are many mini picture frames and frame ornaments available – for gift toppers, my favorite are the inexpensive, unfinished ornaments, shown above.
The wooden snowflake, shown below, was less than $1 on sale. I simply added some wood stain and a photo printed right from our home printer.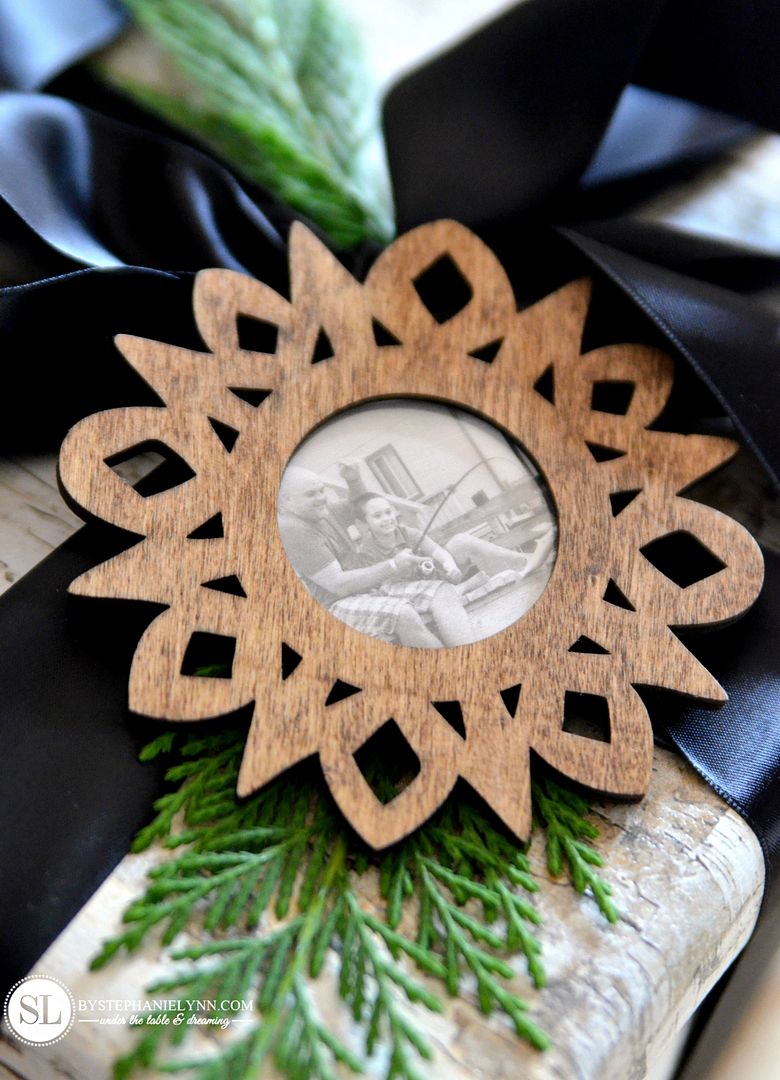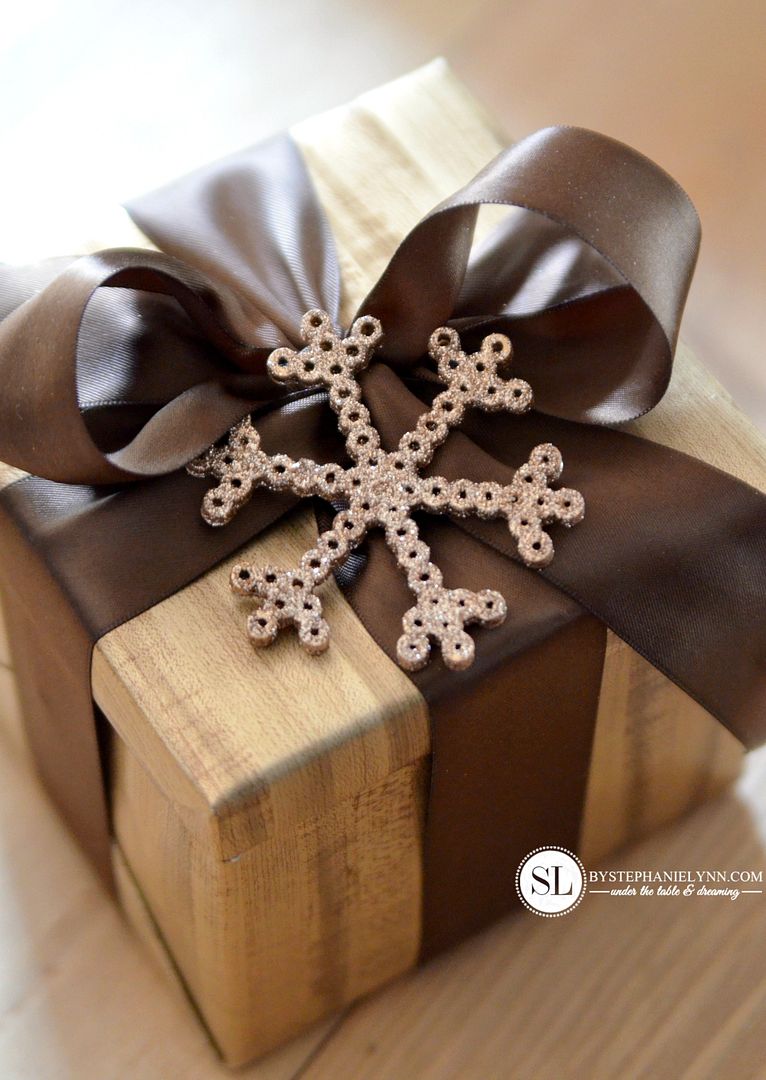 Perler Beads | My little guy and I had so much fun making our perler bead ornaments for the tree, I couldn't help but pull them out again for some gift toppers.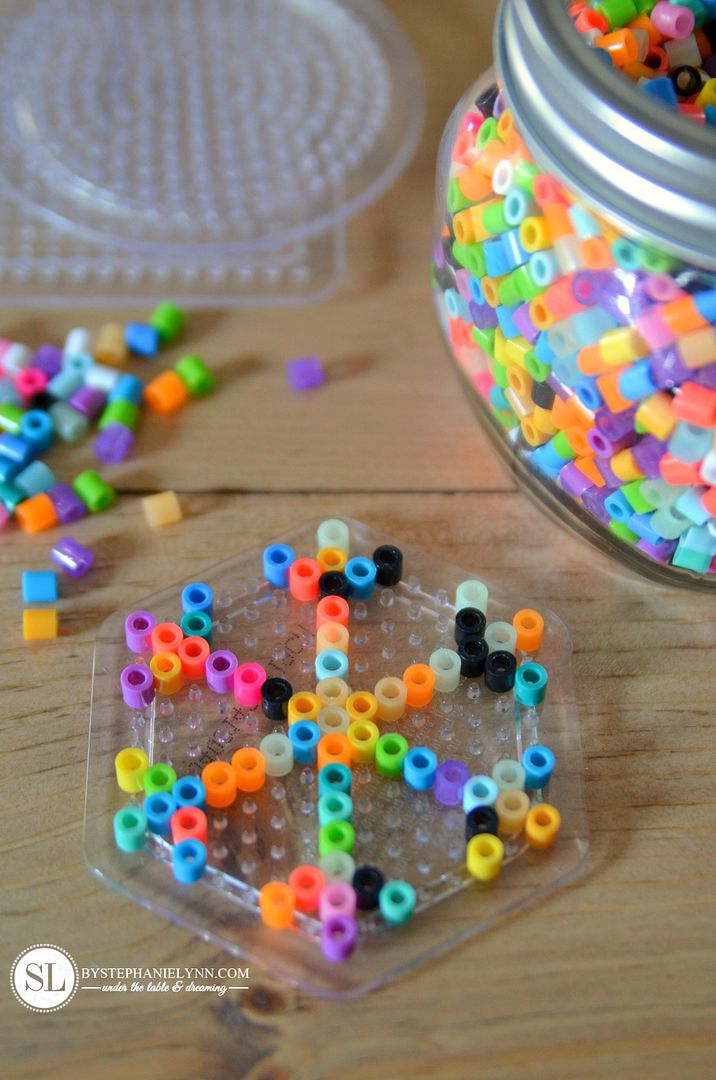 We used the basic small hexagon shape from  this inexpensive set to make the snowflakes. Once the beads were fused together, I gave the snowflakes a coat of gold spraypaint then brushed on a coat of Mod Podge and my little guy sprinkled them with our favorite gold (smoky quartz) glitter.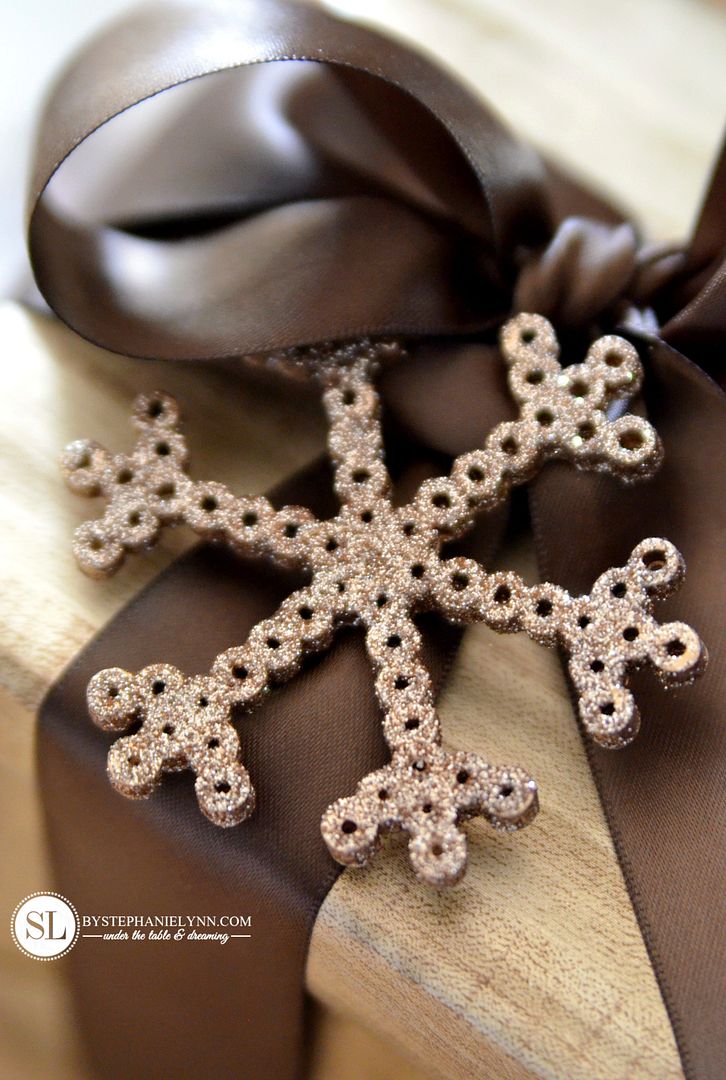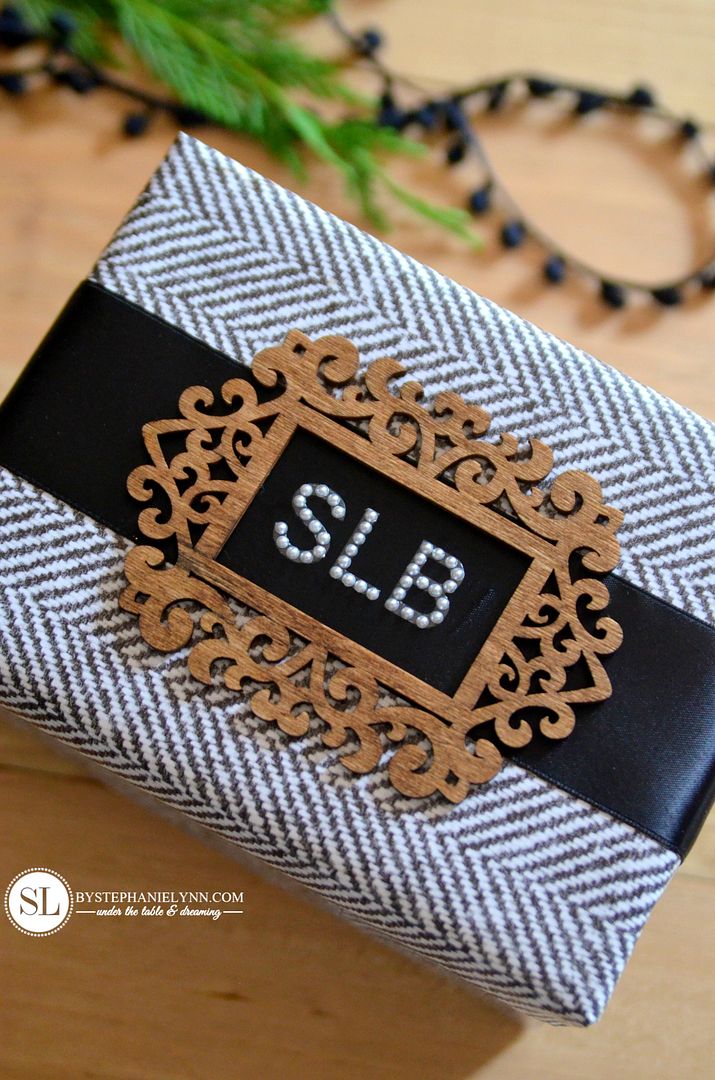 Monogram Ribbon | I love a monogram on practically anything and adore the idea of using one to personalize a gift package.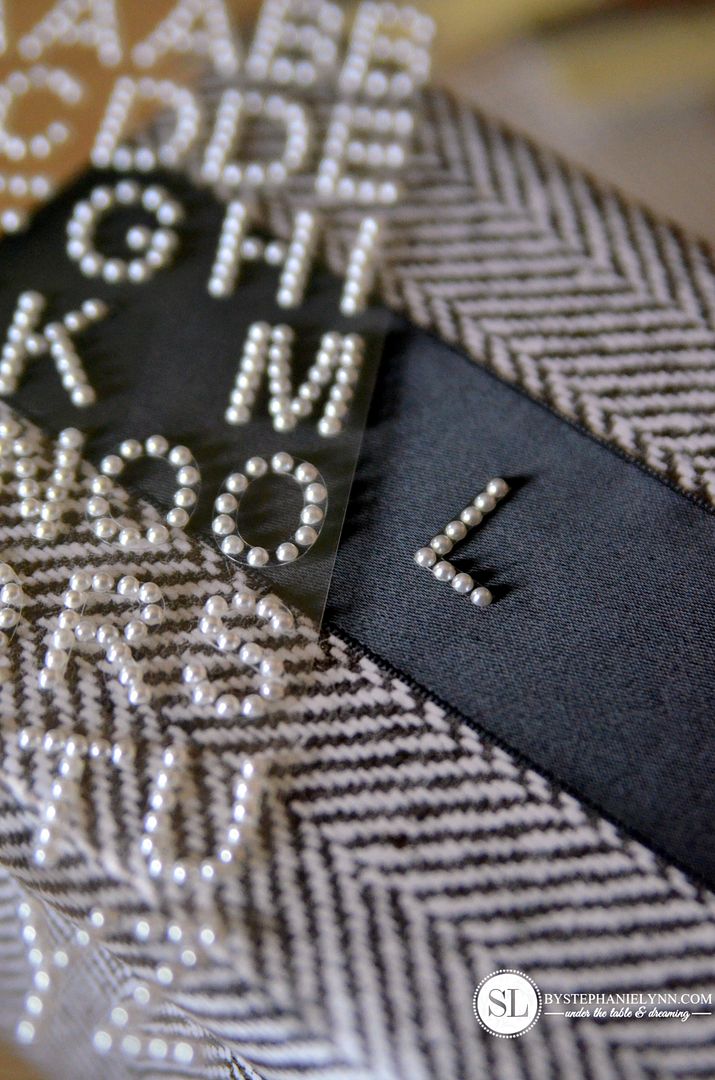 This monogram ribbon was easily made with Recollections™ Faux Pearl Embellishment Stickers. The gift package was wrapped with some wide black satin ribbon, then the alphabet stickers were simply attached right on top.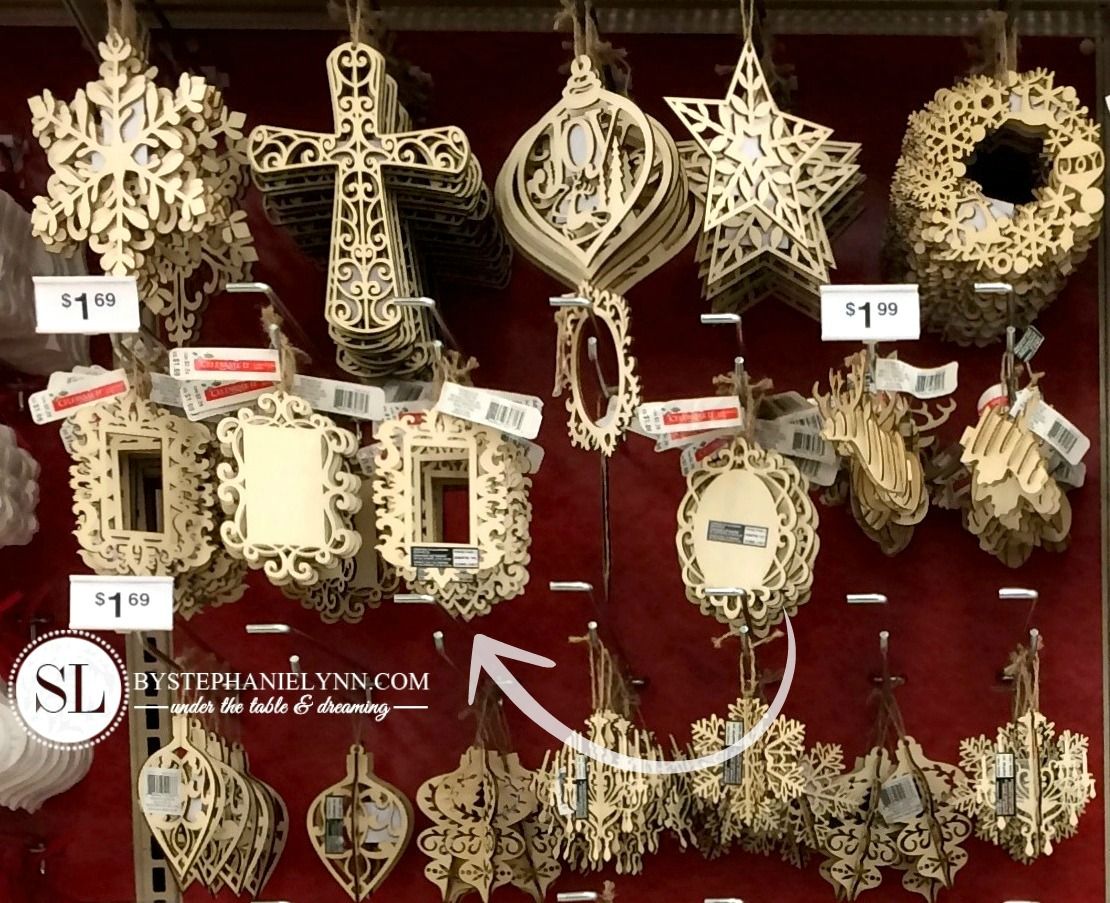 An unfinished filagree ornament was then used to frame out the monogram. It was simply brushed with some wood stain and hot glued to the package.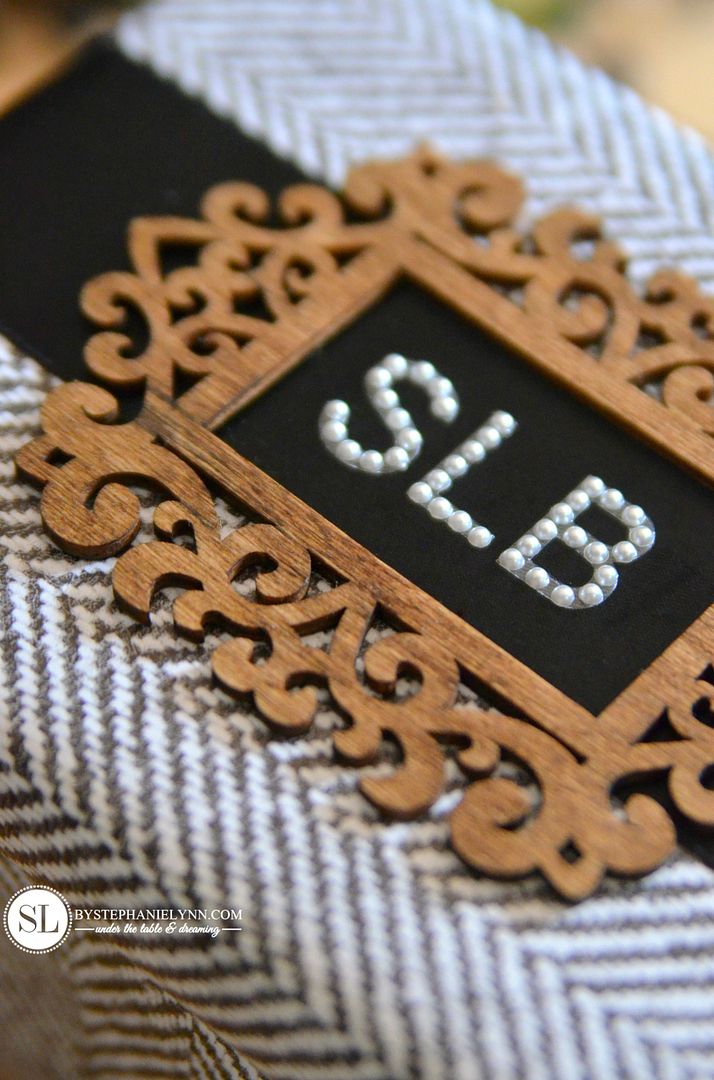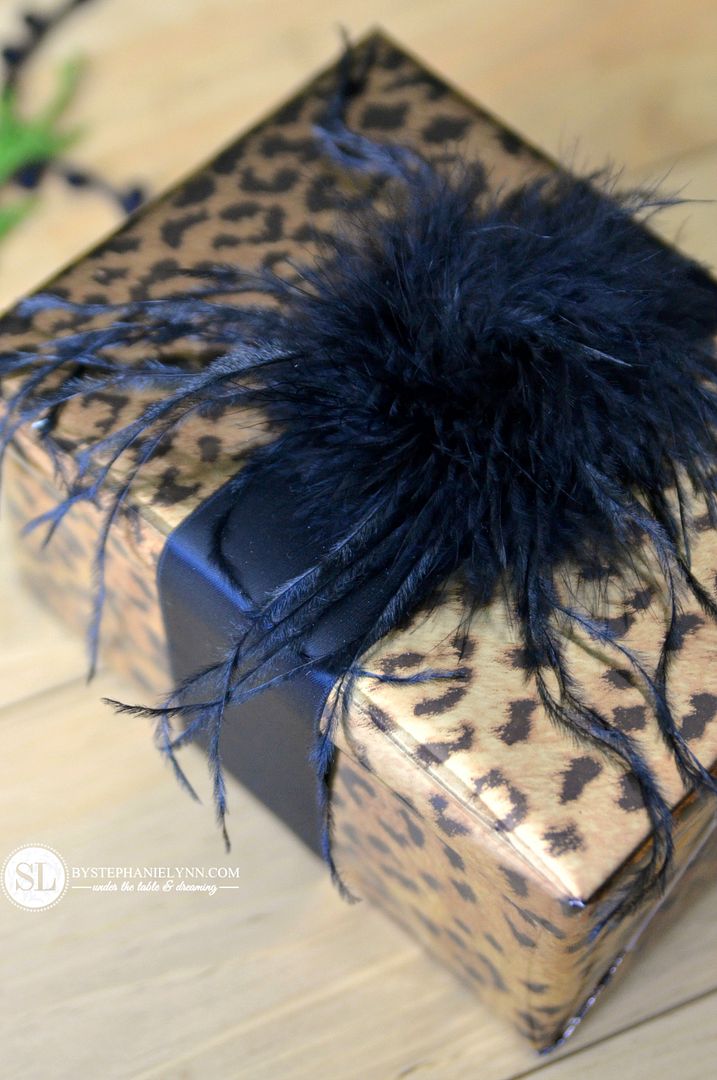 Feathers | Craft feathers are a fun and whimsical way to embellish the top of any gift package.
These inexpensive ostrich feather clips come in an array of colors and can easily be attached right to a strip of ribbon.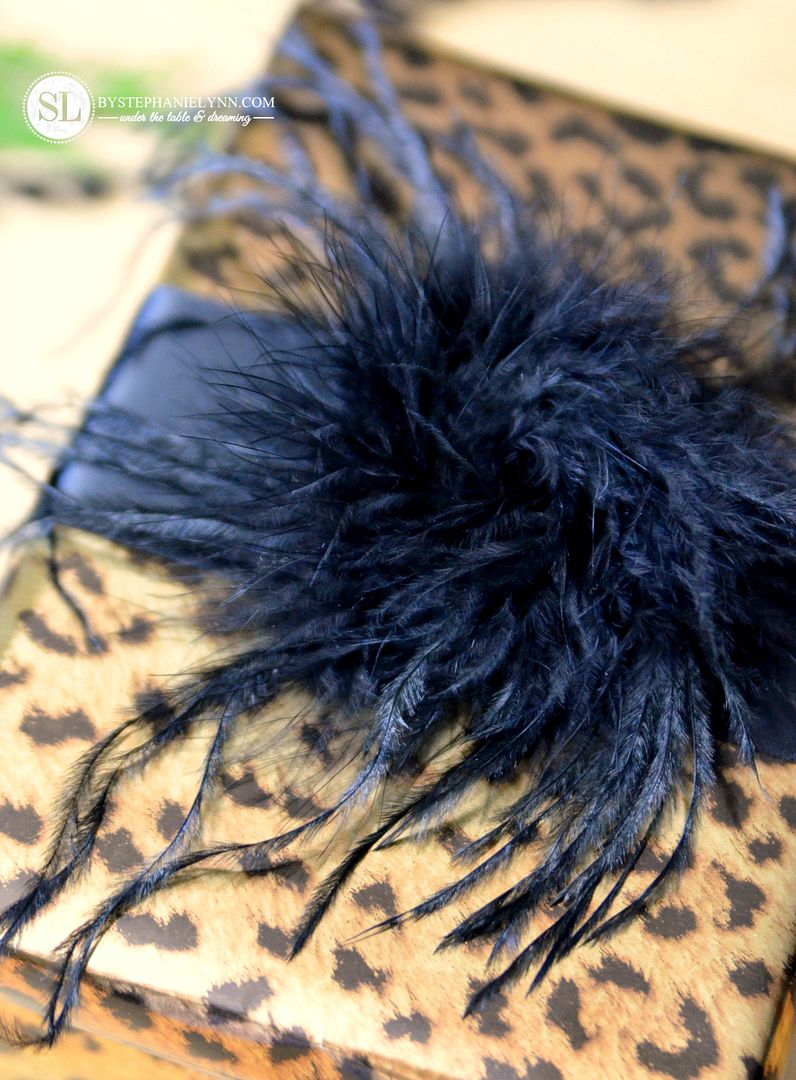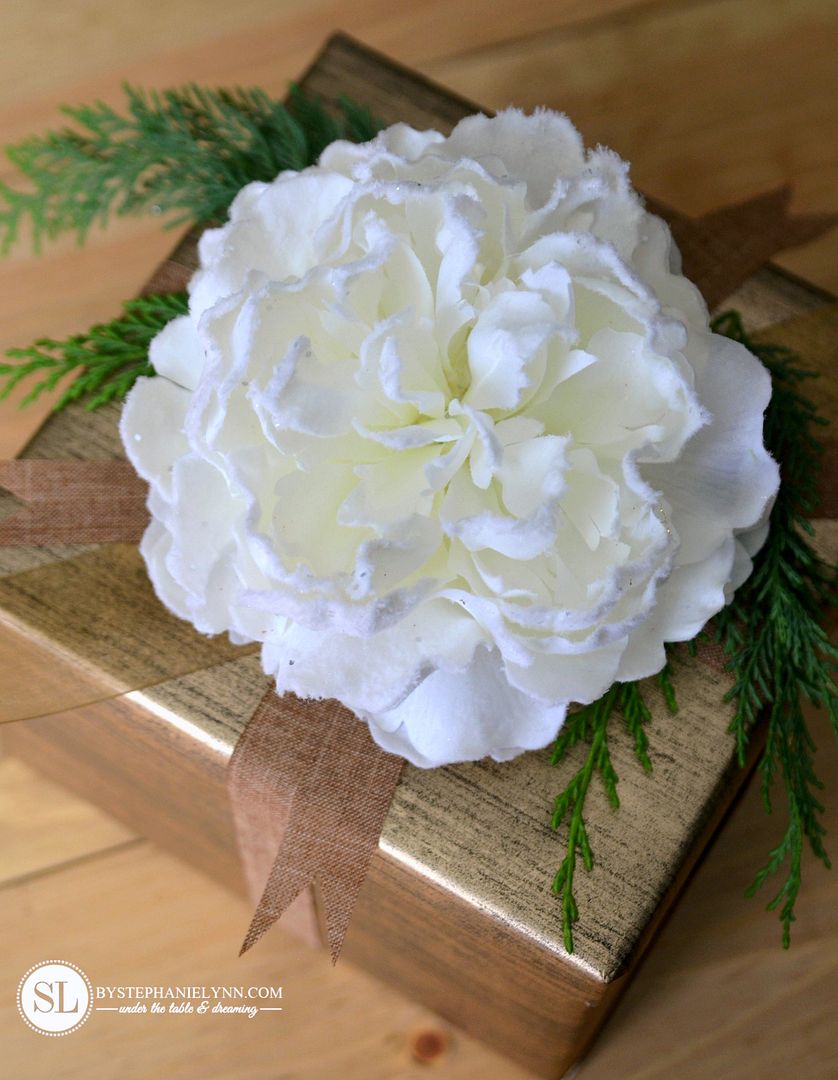 Flowers | Faux flower stems are another easy and inexpensive way to quickly embellish any gift package.
Just snip off the stem, as close to the bloom as possible, and attach to the top of the gift package with a touch of hot glue.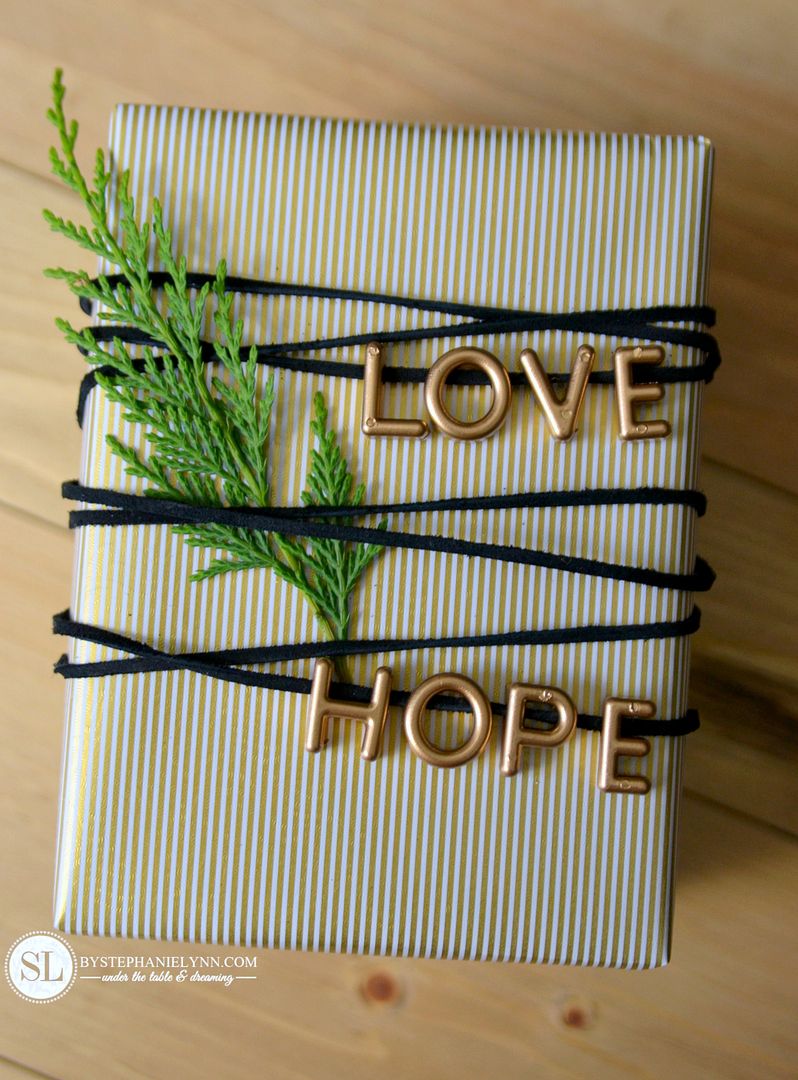 Alphabet Beads | I raided my little guy's Art Supply Cart for this next idea.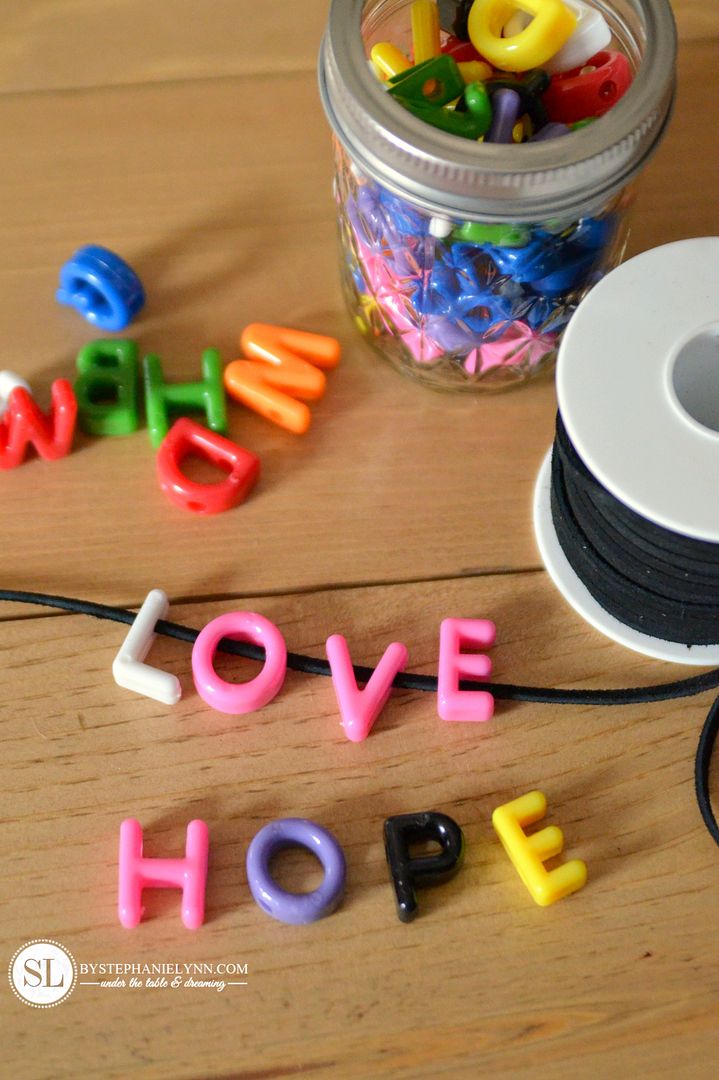 Use these fun Alphabet Pony Beads to spell out a special holiday message, inspirational words or the recipients name.
For a unified and cohesive look, I gave the beads a couple light coats of gold spray paint – then strung them on a piece of sueded cording.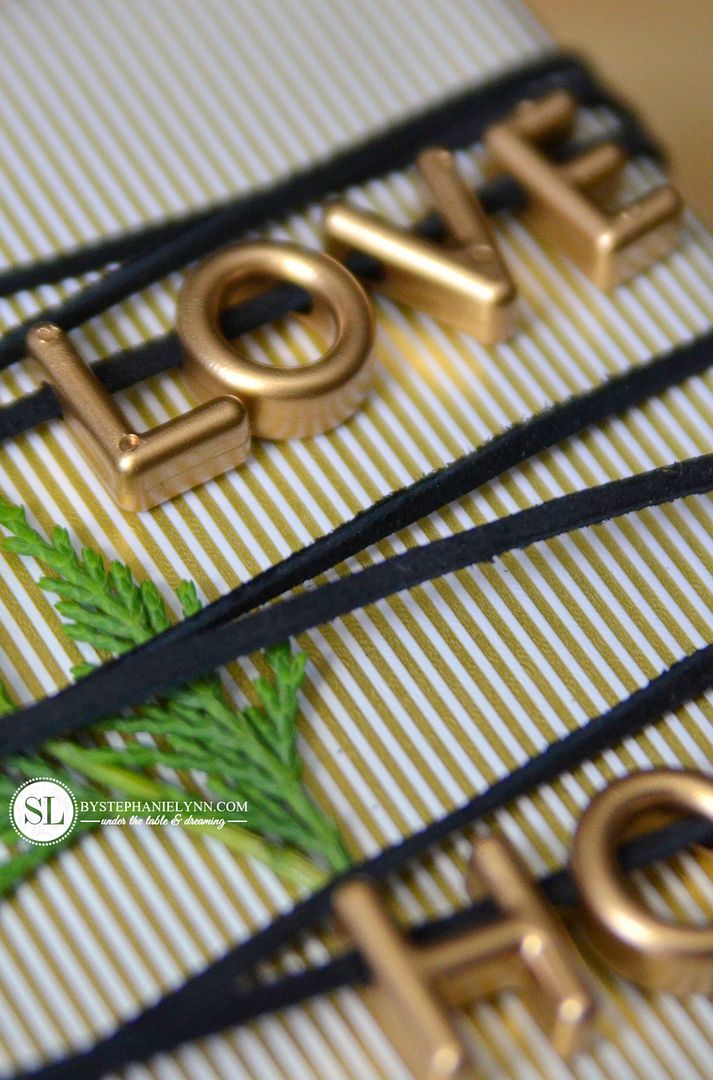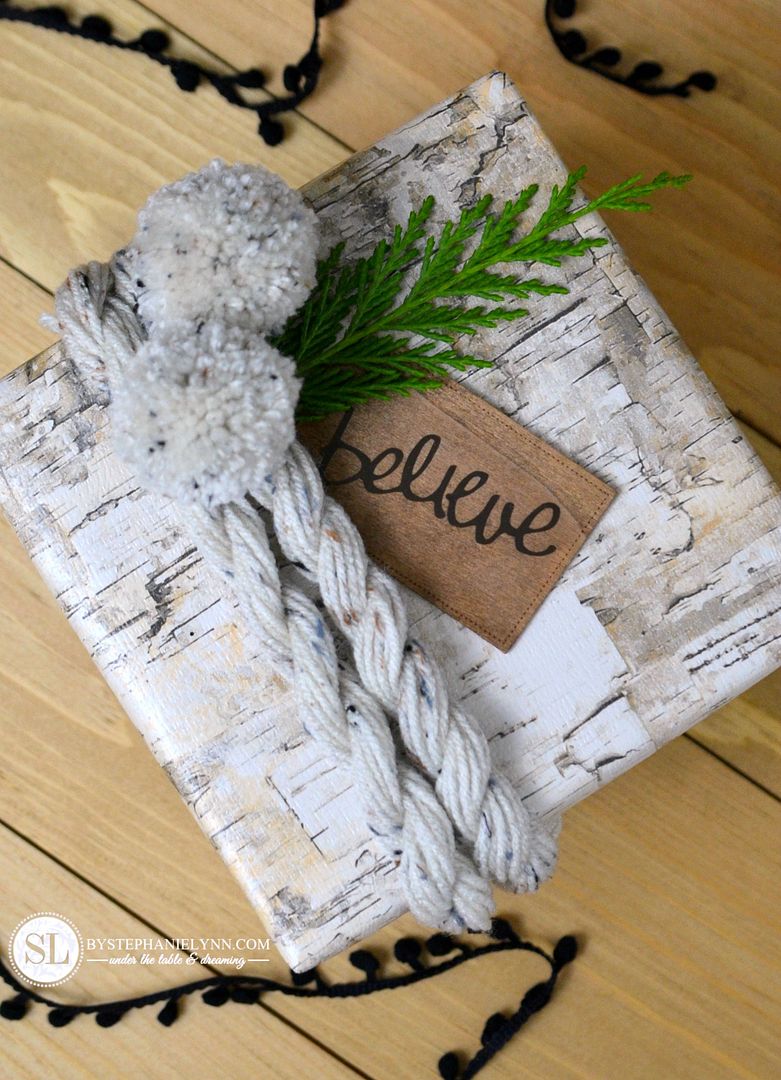 Yarn Pom Poms & Garland |  I love the warm and cozy texture of yarn – and the fact that there are so many simple and easy things to do with it, even if you don't crochet or knit.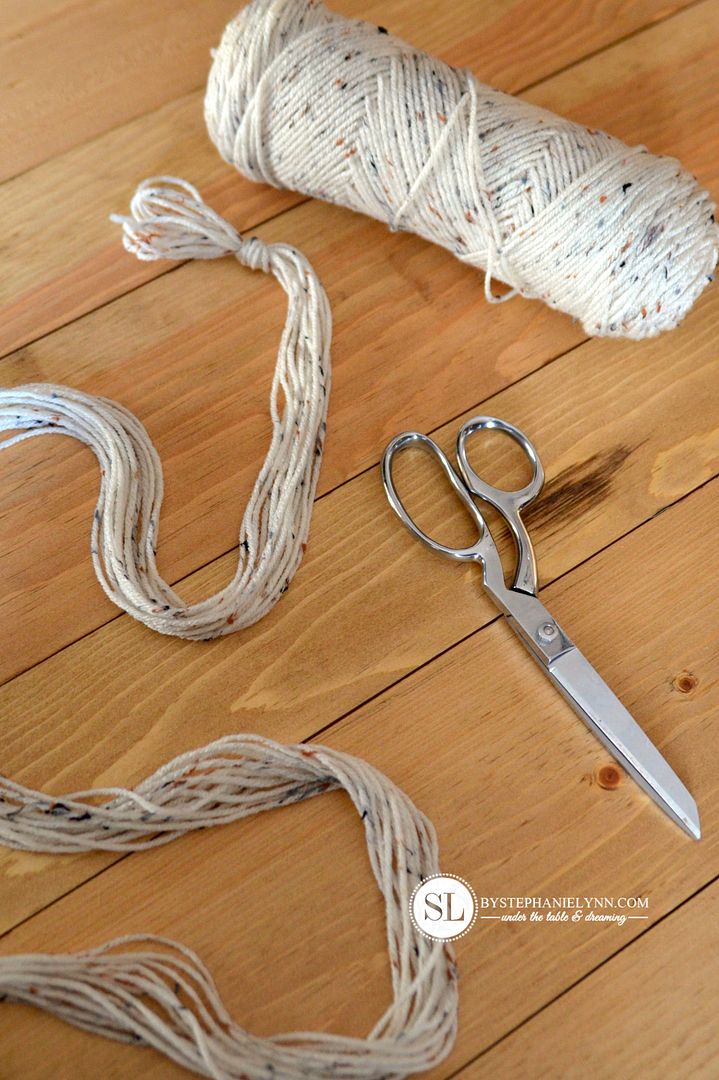 For this gift package I made two different yarn toppers. The first is a garland.
To make this simply unravel the yarn, in one continuous piece, back and forth until you have around 12 strands, as shown above. Tie a knot at one end and loop it around a door knob – or have some one hold it. Then, simply twist the other end of yarn as tightly as you can.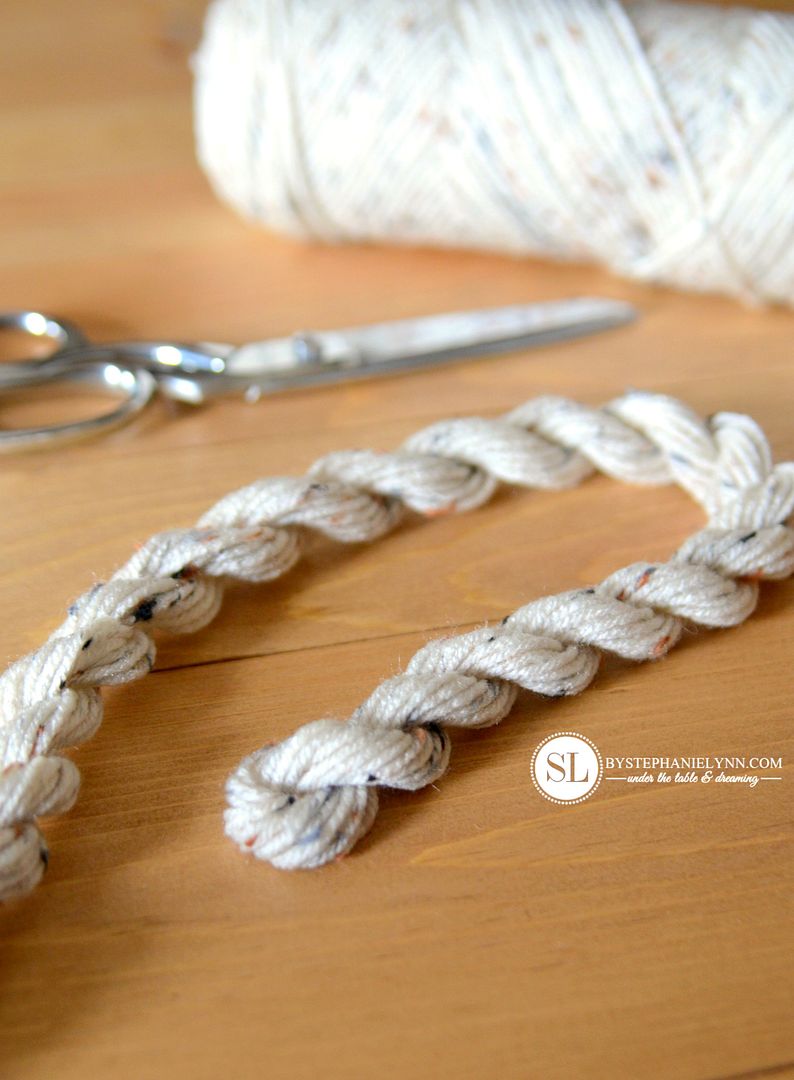 When you can twist it anymore, slowly walk the end you are holding back to the 'tied end' – and it will magically twist into a braid-like roll, as shown above.
I also added some yarn pompoms to the package. You can find the step by step incredibly easy directions here: Yarn Pom Pom Garland.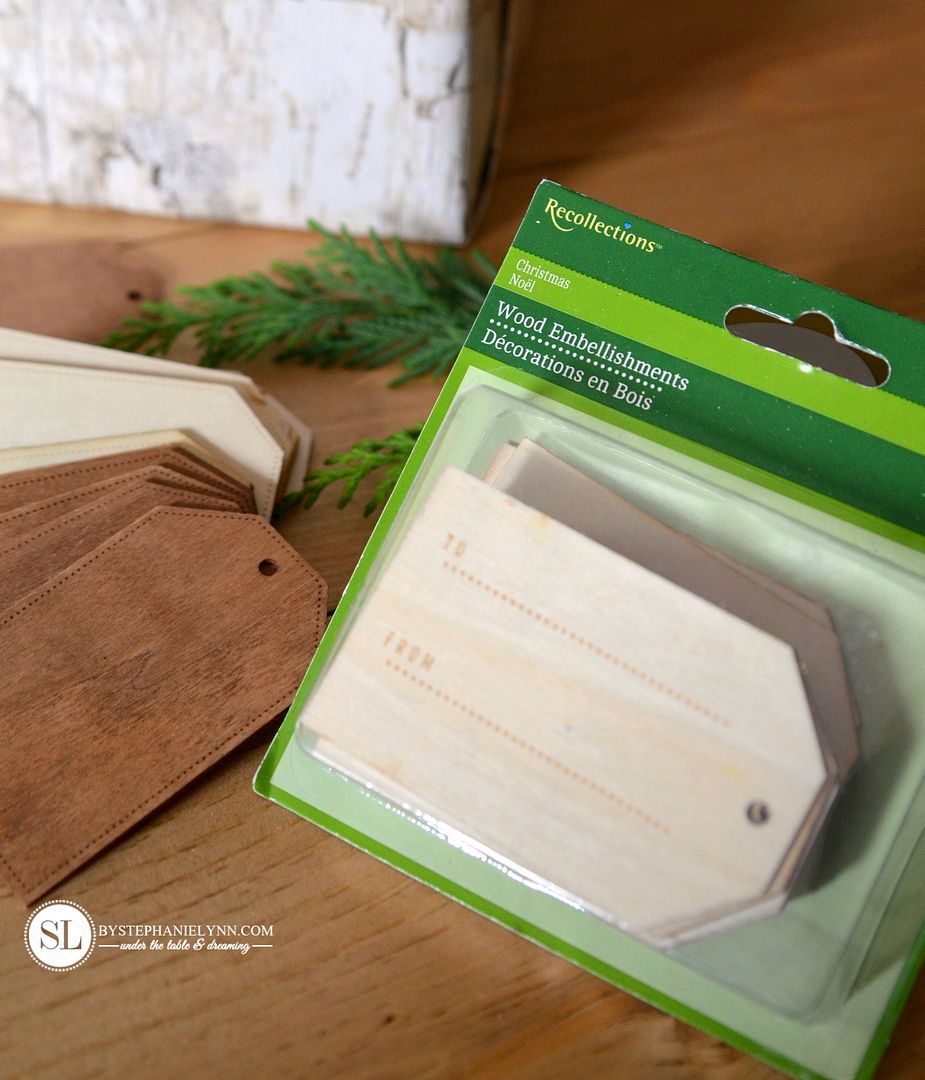 The wooden tags are new find from my local Michaels' holiday scrapbooking section. I simply adore these tags! They come plain or already labeled to and from – and some are even already stained.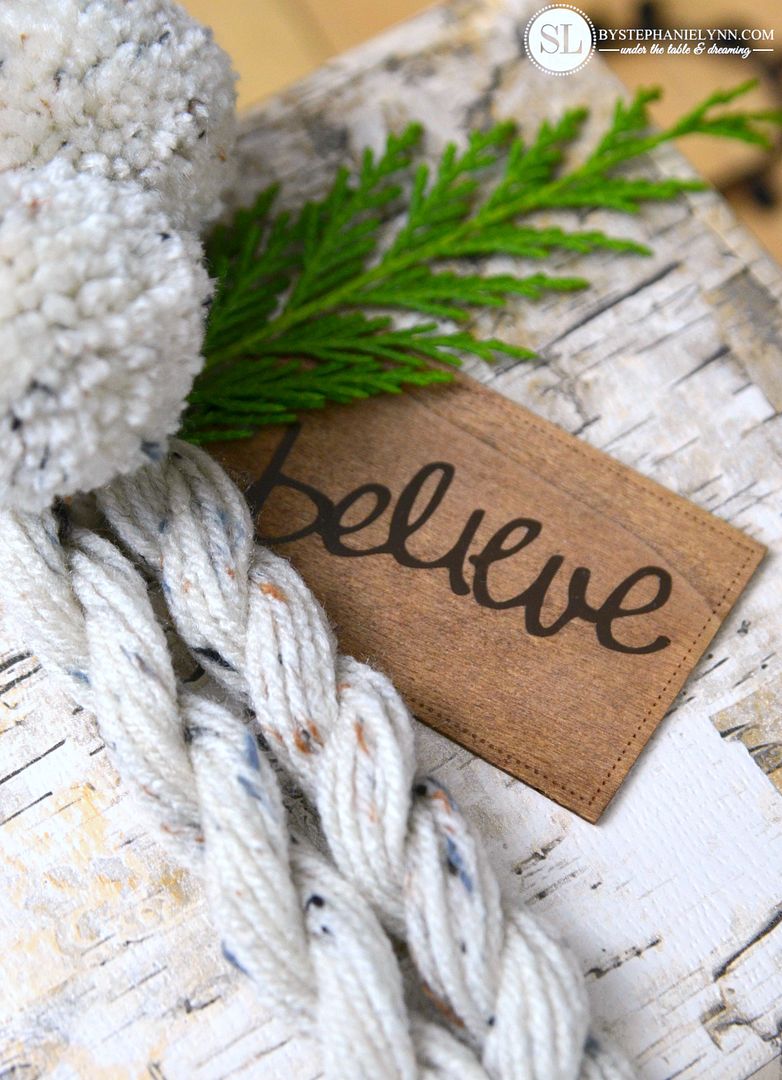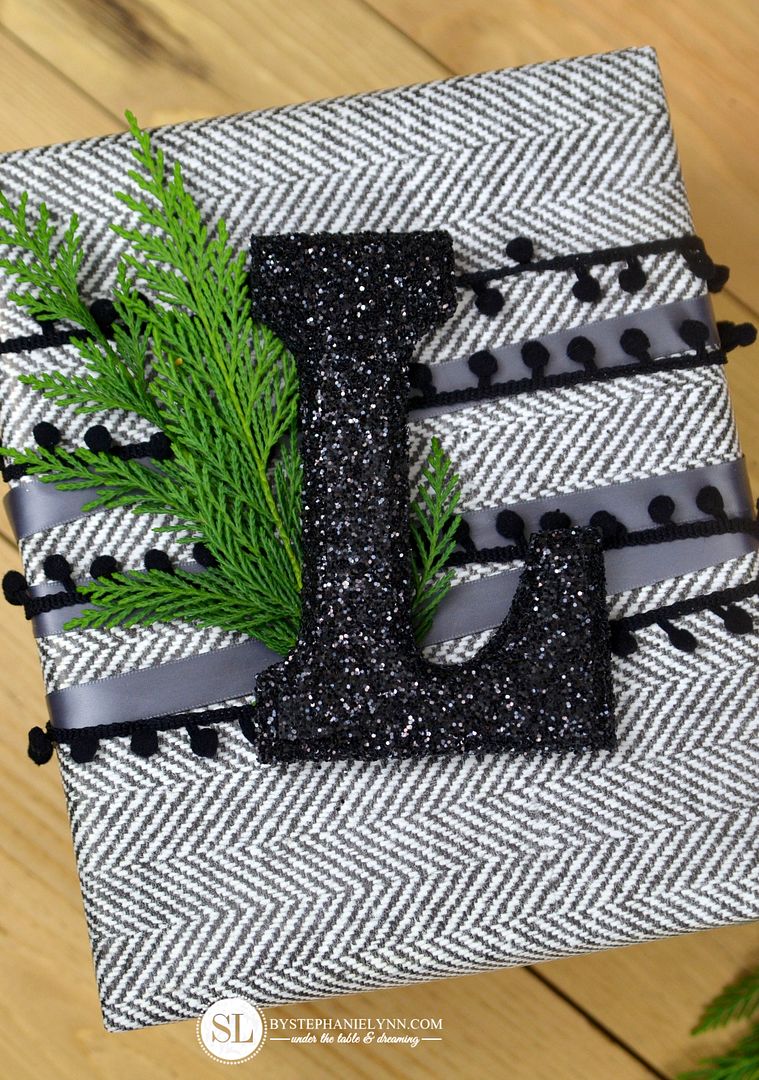 Letters | Lastly, I couldn't leave out the ever so popular wooden letters.
These letters are so versatile and have become such a big hit, our local Michaels has an entire aisle dedicated to them!
The letter I picked up for this gift topper was unfinished. I gave it a quick coat of black paint – brushed on a light layer of mod podge and sprinkled on some black glitter.
Once dry I used a little bit of hot glue to secure it to the gift package.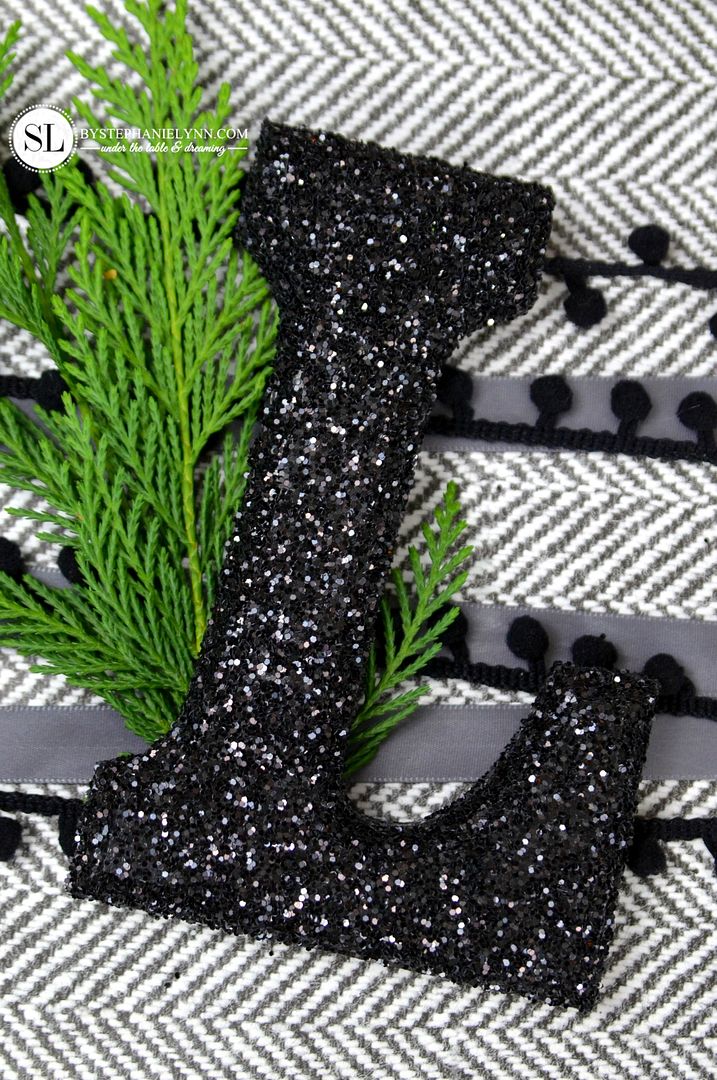 I'll be back tomorrow to share a simple gift idea. In the meantime, check out the rest of the projects for this months challenge below for more creative holiday gift inspiration – enjoy.
This post is brought to you by Michaels
. The opinions read here are entirely my own. Kick off the holiday season with Michaels
. If you're looking for the perfect gift for your loved ones this year, check out the Gift Guide from Michaels. Did you know you can now shop online with Michaels
with Free Shipping on orders over $50 or free in store delivery?
  Happy Holiday crafting!