Plaster Flowers – plaster dipped artificial flowers #michaelsmakers | Now that March has arrived I'm anxiously counting down the days until it is officially spring. I cannot wait to get outdoors and back into the garden. The last couple weeks of winter I feel drawn to incorporate florals and greens into my projects and today I have some unique blooms to share ~ Plaster Flowers.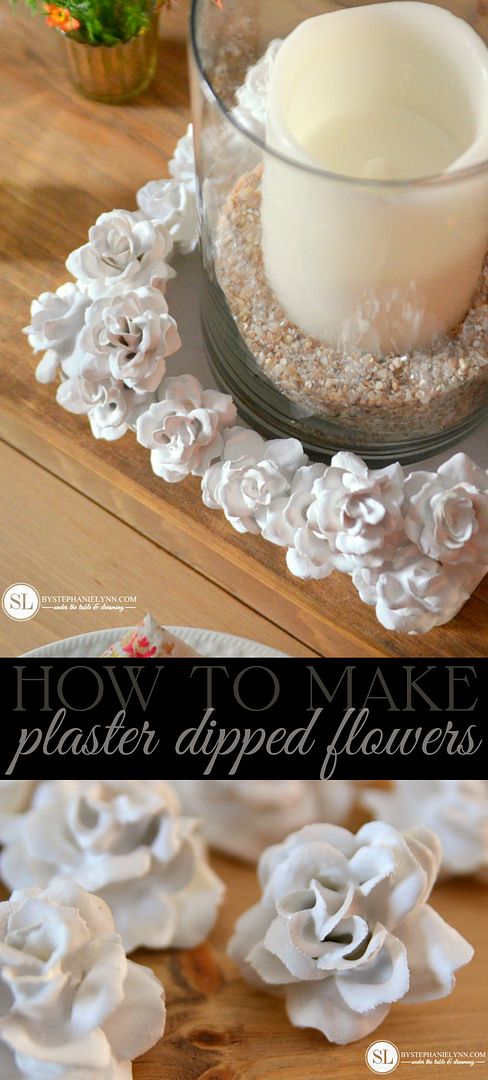 This project takes traditional faux stems and turns them into delicate pieces of art – using one inexpensive art medium, plaster of paris. This magical mix comes in powder form, easily changes into a liquid and quickly dries to a hard porcelain-like finish within minutes. The beauty is simply that no two plaster flowers will ever be the same.
I was inspired to make these plaster flowers as part of this months Michaels Makers challenge, Springtime in Paris. The dried plaster reminds me of the ornate details often found in European architecture and decor. And I think a grouping of the plaster flowers is reminiscent of a french country – casual – chic appliqué.
So what better way to celebrate the start of spring than with a Parisian-inspired craft and art contest and a trip to Paris? I've got all of the exclusive details below.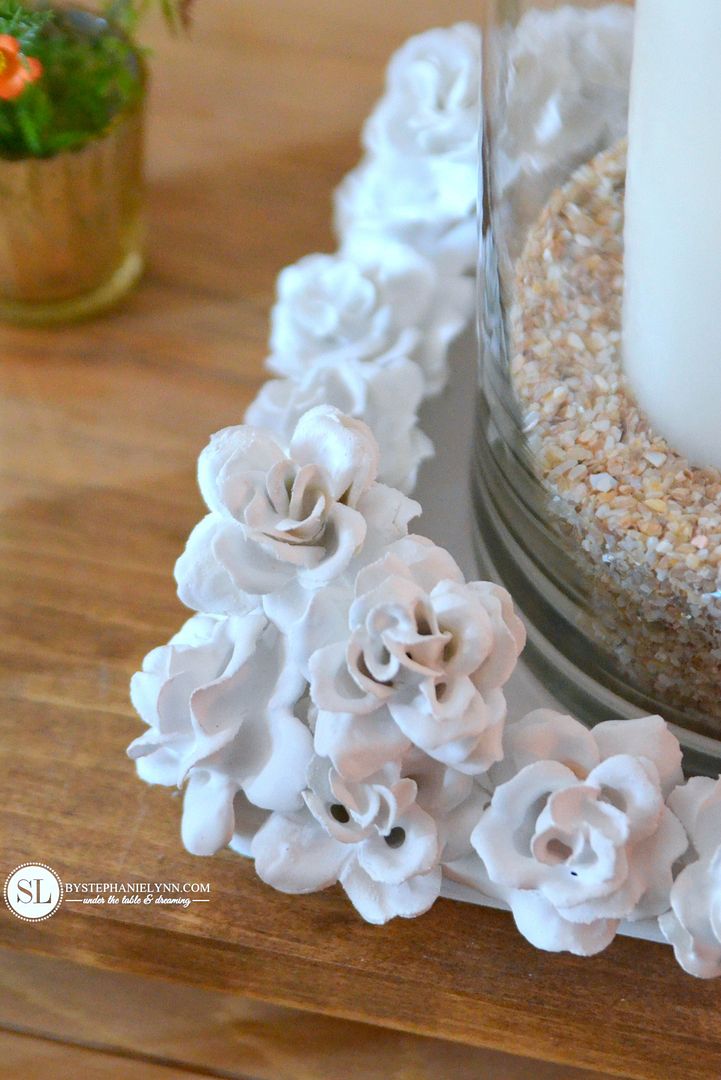 Plaster Flowers
Materials Needed:
Plaster Of Paris
Artificial Flower Blooms
Additional Supplies Needed: Wire Cutters, Disposable Containers & Spoons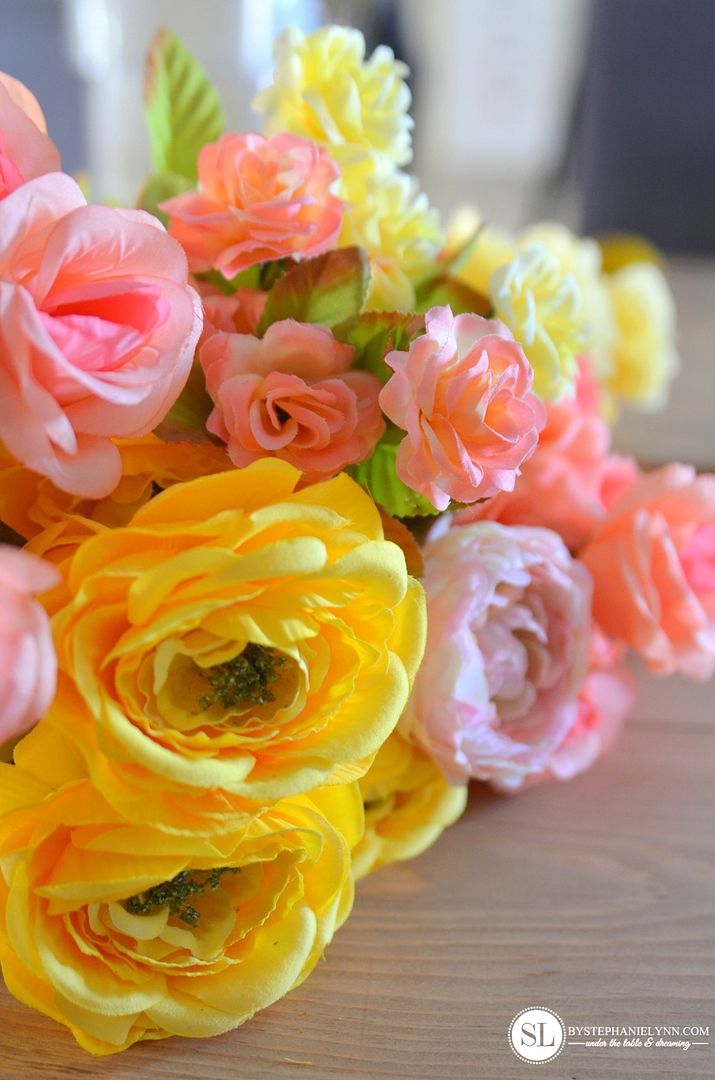 When choosing artificial flowers for this project select blooms with stiff, structured petals – as they hold their shape best when dipped.
I ended up using inexpensive Ashland Mini Sprays that were in the seasonal floral section.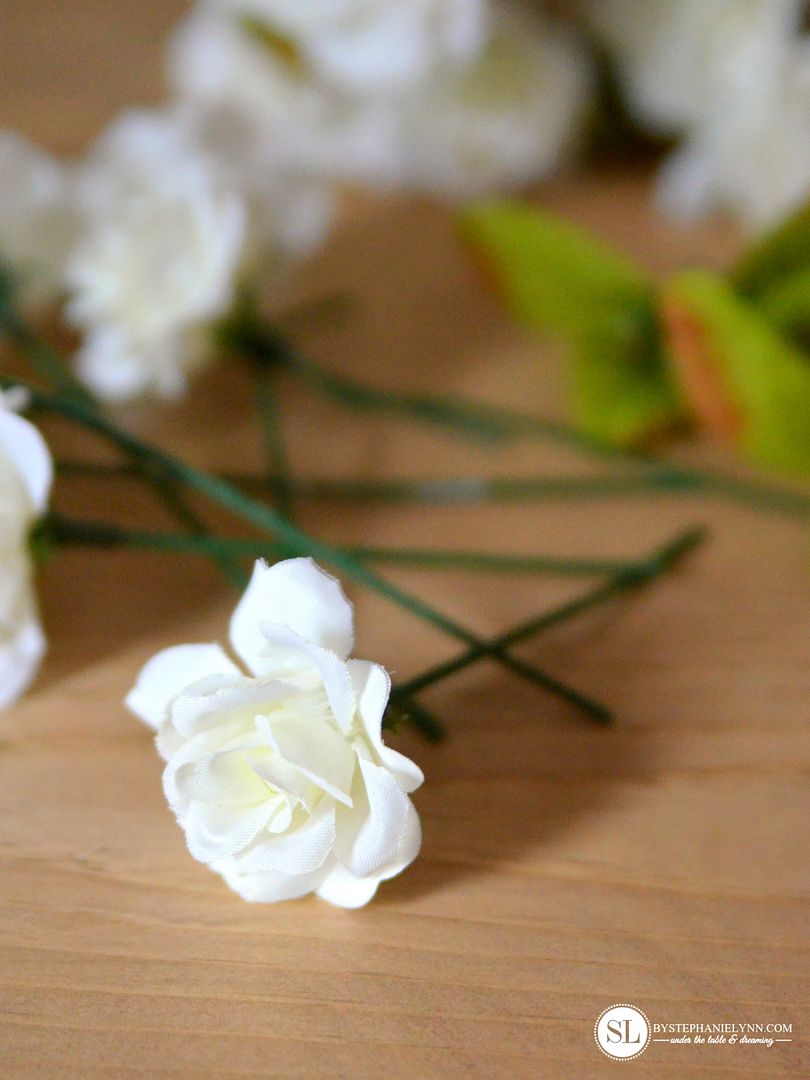 Step One: Using wire cutters, clip each individual flower and remove any leaves from the stem.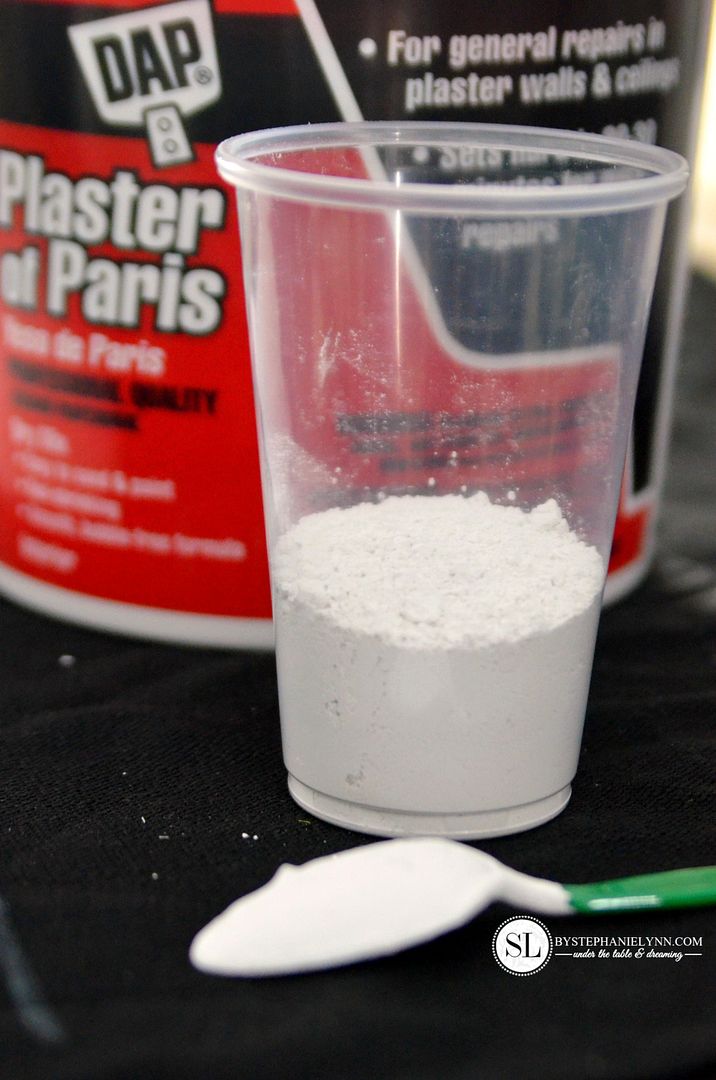 Step Two: Prepare the Plaster of Paris in a disposable container. The container should be deep and wide enough to fit the artificial flowers that will be dipped.
Disposable plastic cups worked perfectly since my flowers were on the small side.
The container of plaster contains mixing instructions, however I did not follow them for this project. I simply filled my container with the plaster powder and slowly added water, stirring until the consistency was a tad bit thinner than pancake batter.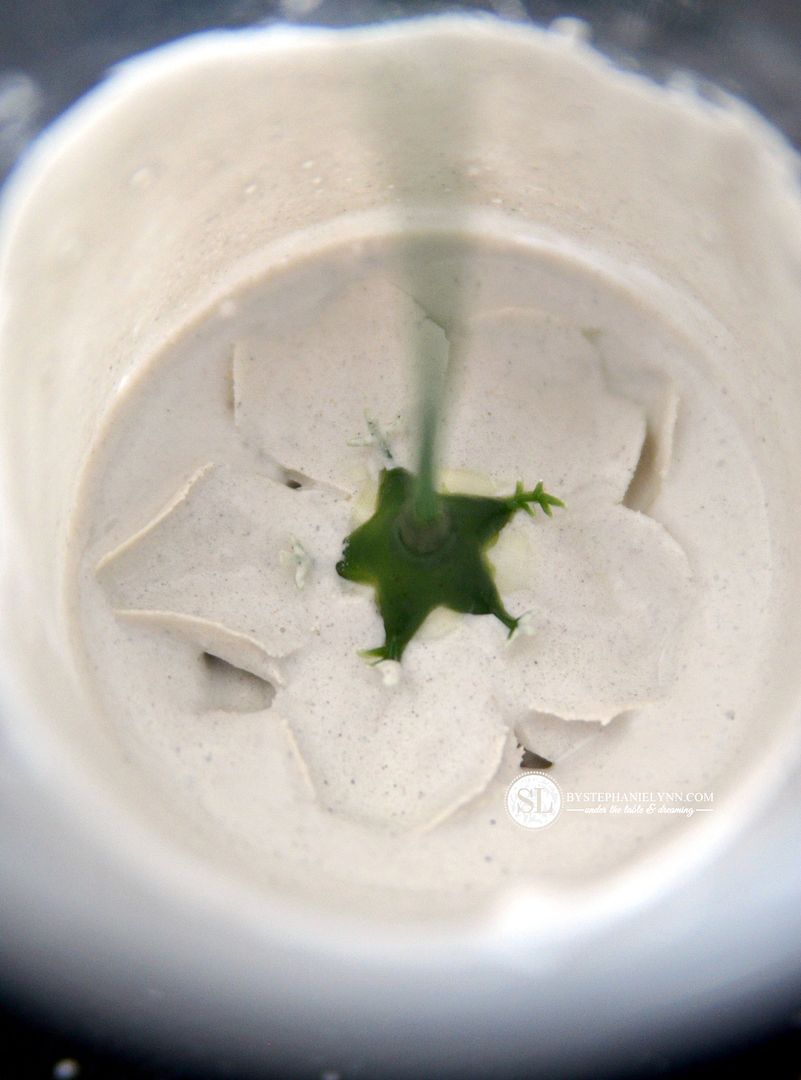 Step Three: Submerge each flower into the plaster and twirl the stem to ensure all of the creases and crevices are covered.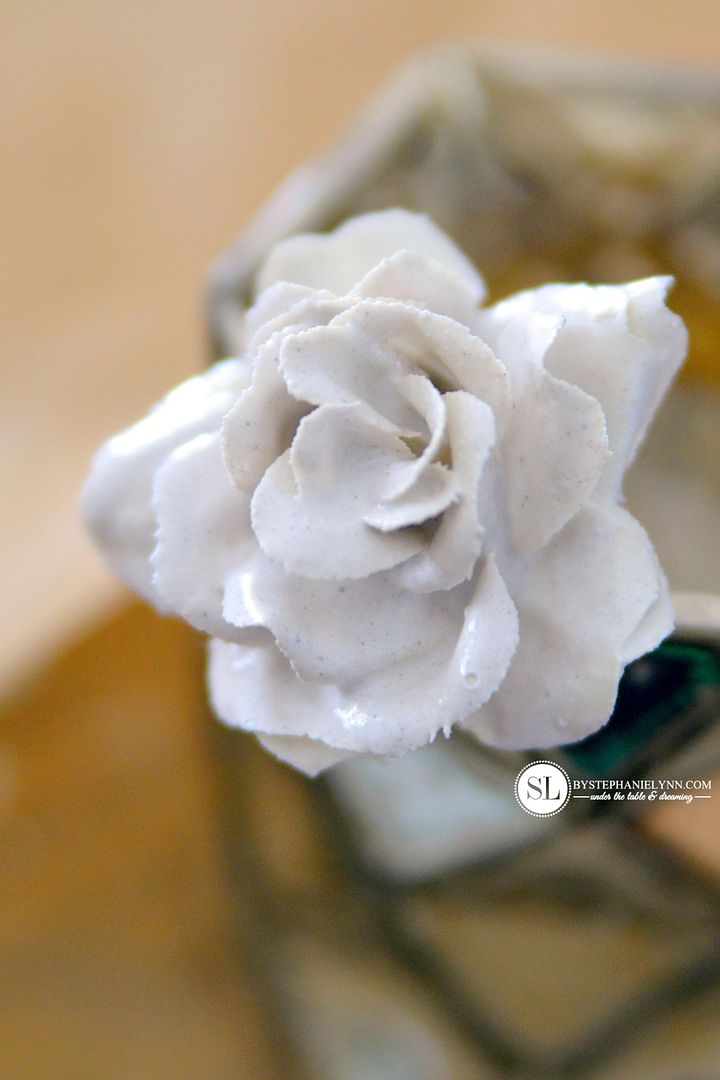 Gently tap the stem on the side of the container to remove any excess plaster then place the stem in an upright container to dry.
You have about 10-15 minutes of working time before the plaster starts to thicken.
I found it best to mix smaller batches of plaster and dip around six flowers at a time.
I also dipped each flower twice to ensure a nice solid coating of the plaster. (dip, dry, then dip again)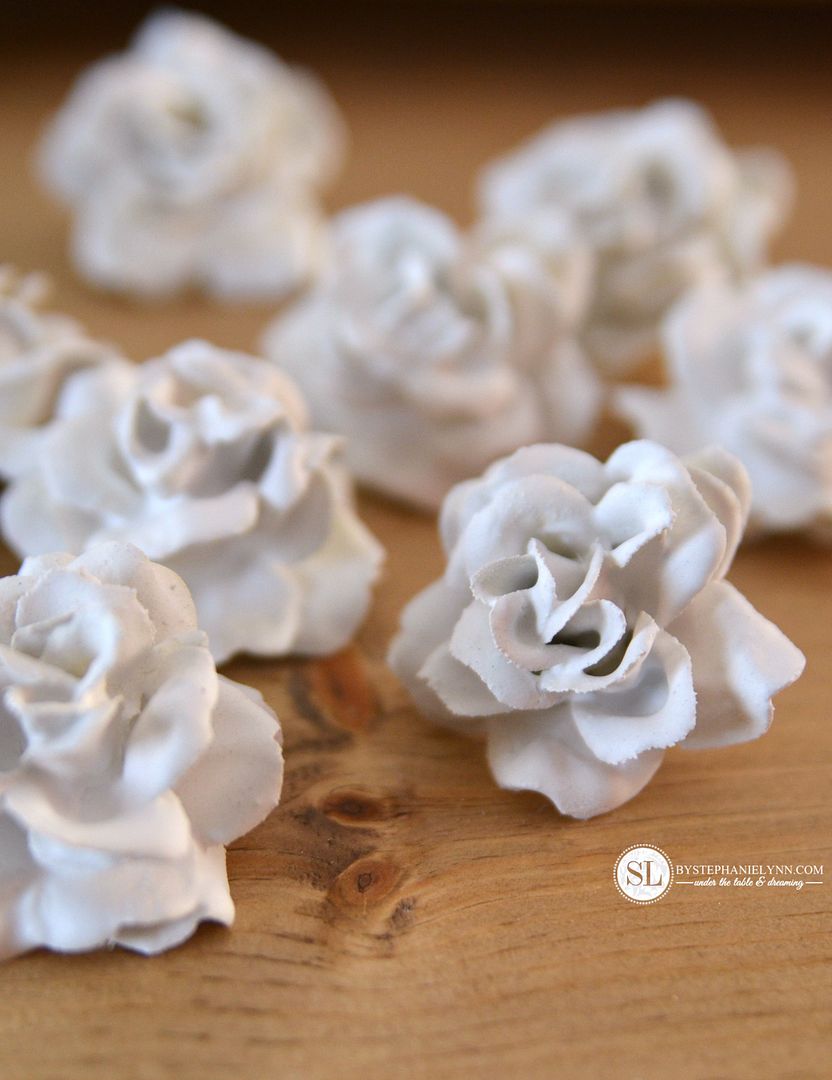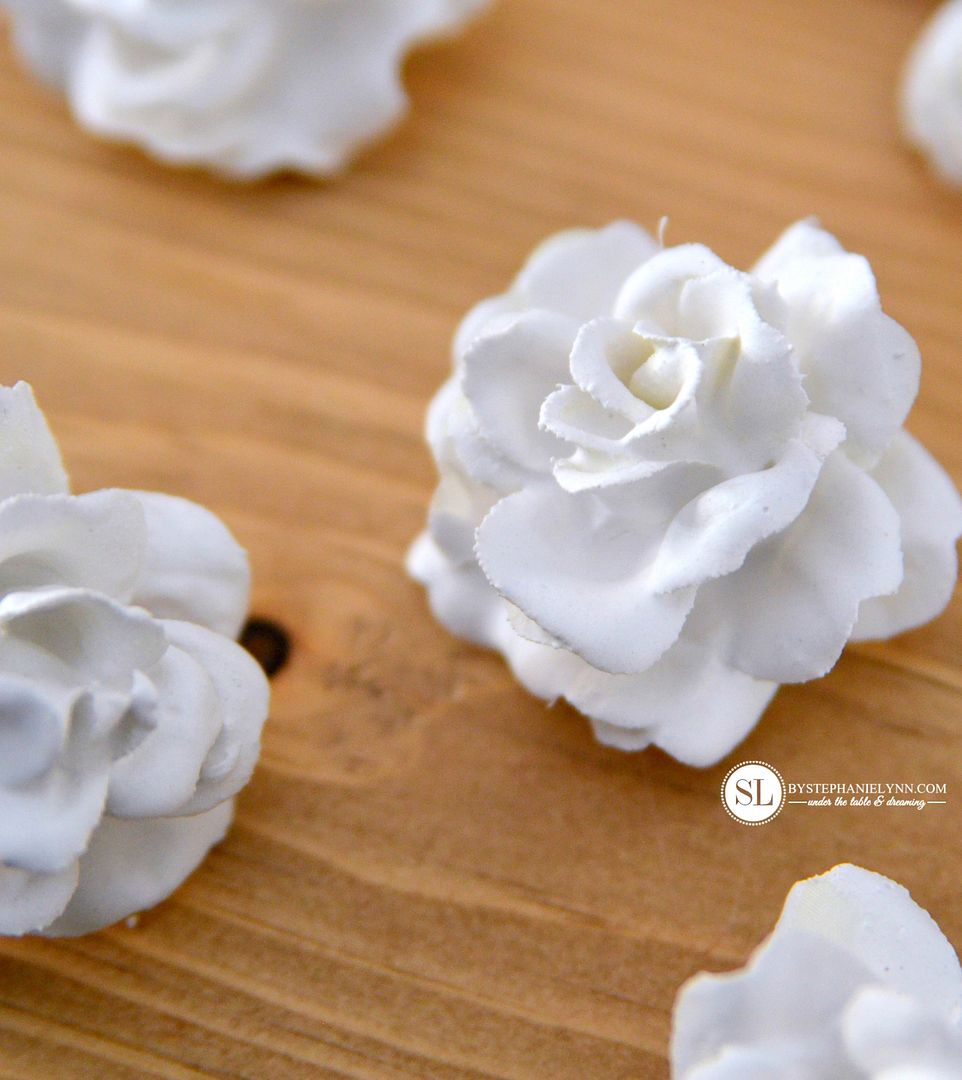 Tip: The pointy end of a wooden skewer can be used to separate any petals that are stuck together once the flower has been dipped.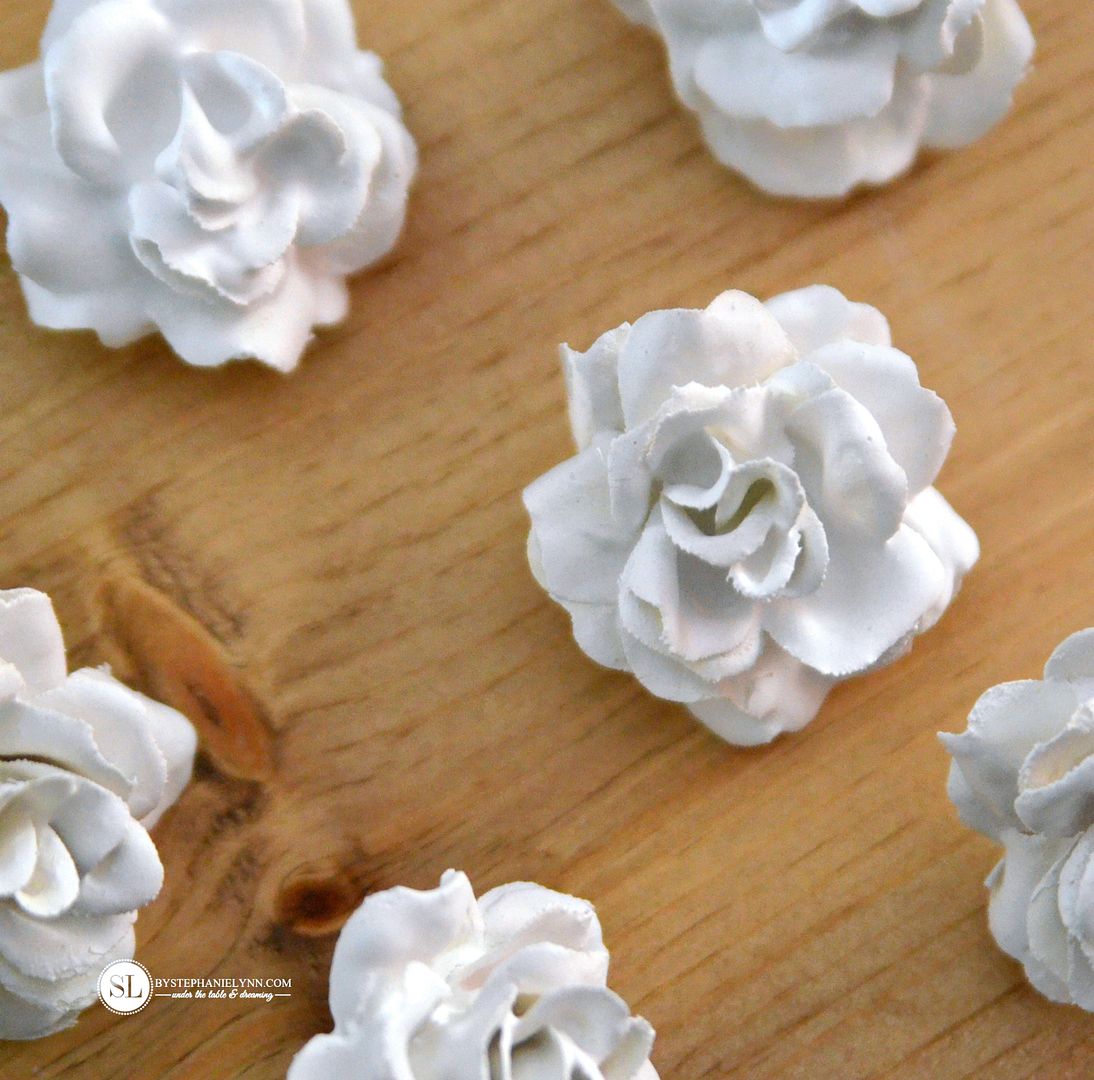 Preparing the mix a little thinner allows the plaster to cover and define each petal.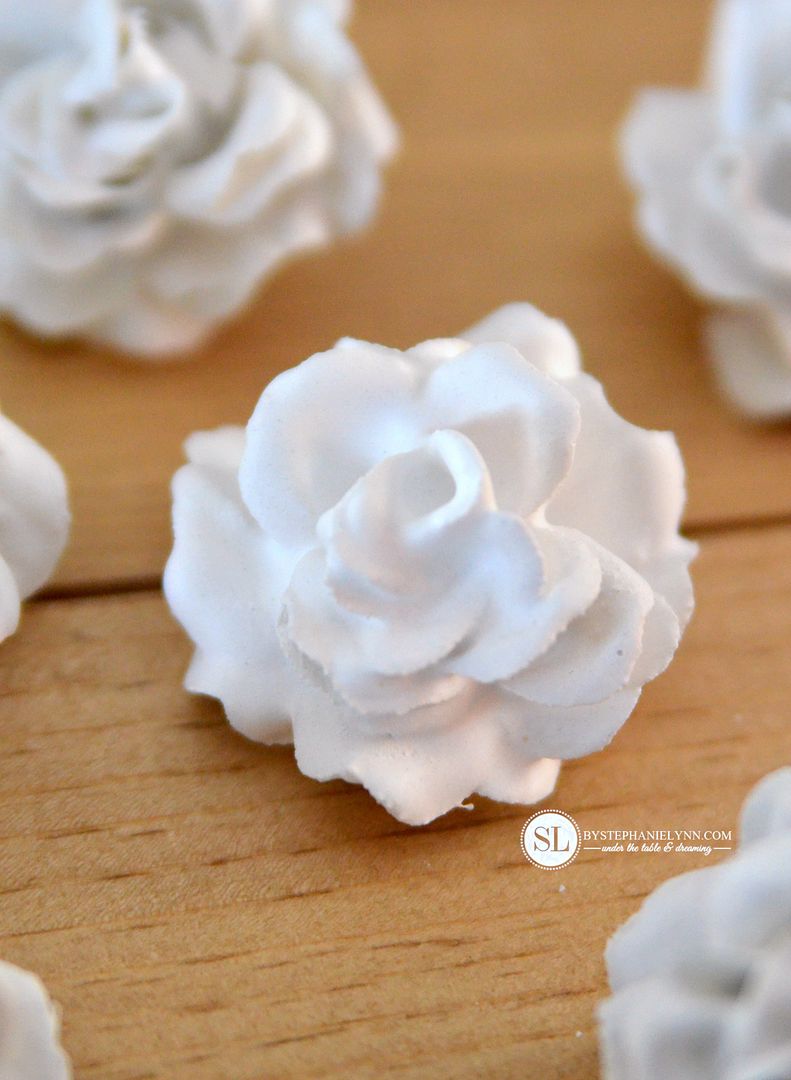 The photo above shows how the petal details start to diminish the more the flower is dipped, or the thicker the plaster.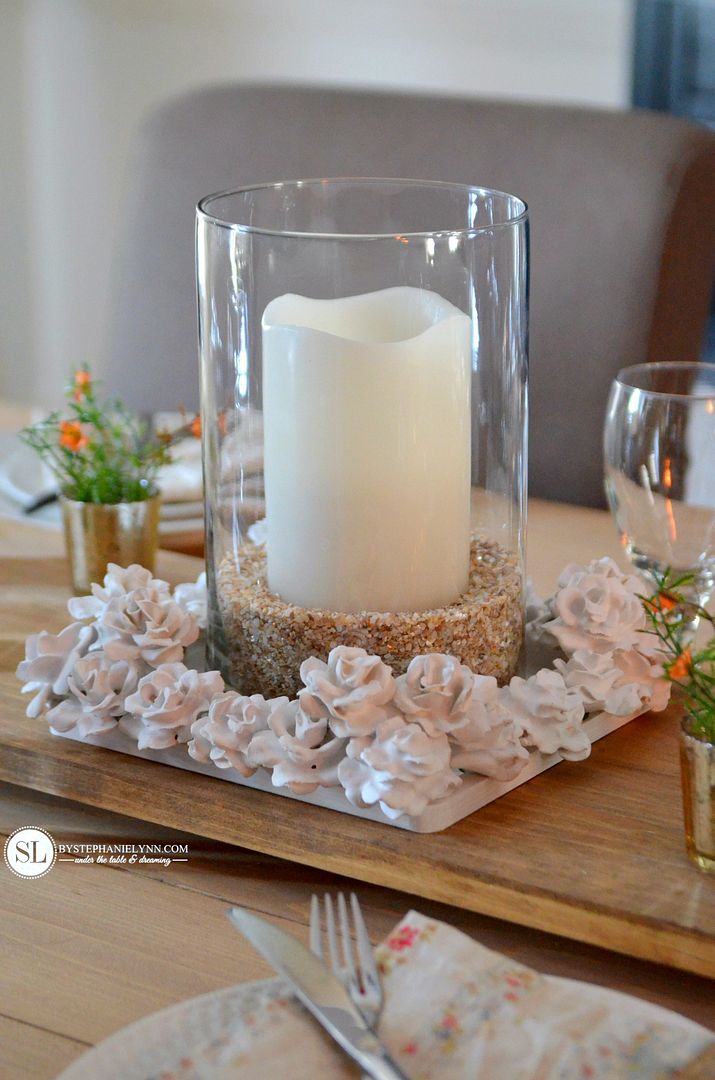 The plaster flowers can be displayed on their own or used to embellish items, like picture frames and flower pots.
I used them to create a simple candle centerpiece.
Plaster Flower Candle Centerpiece
Materials Needed:
Unfinished 8X8 Wooden Plaque
Cylinder Glass Vase, approximately 6″ wide X 10″ tall
Ashland® Wax Touch LED Pillar Candle
Crushed Shells, filler
Additional Supplies: White Acrylic Paint, Paint Brush, Hot Glue Gun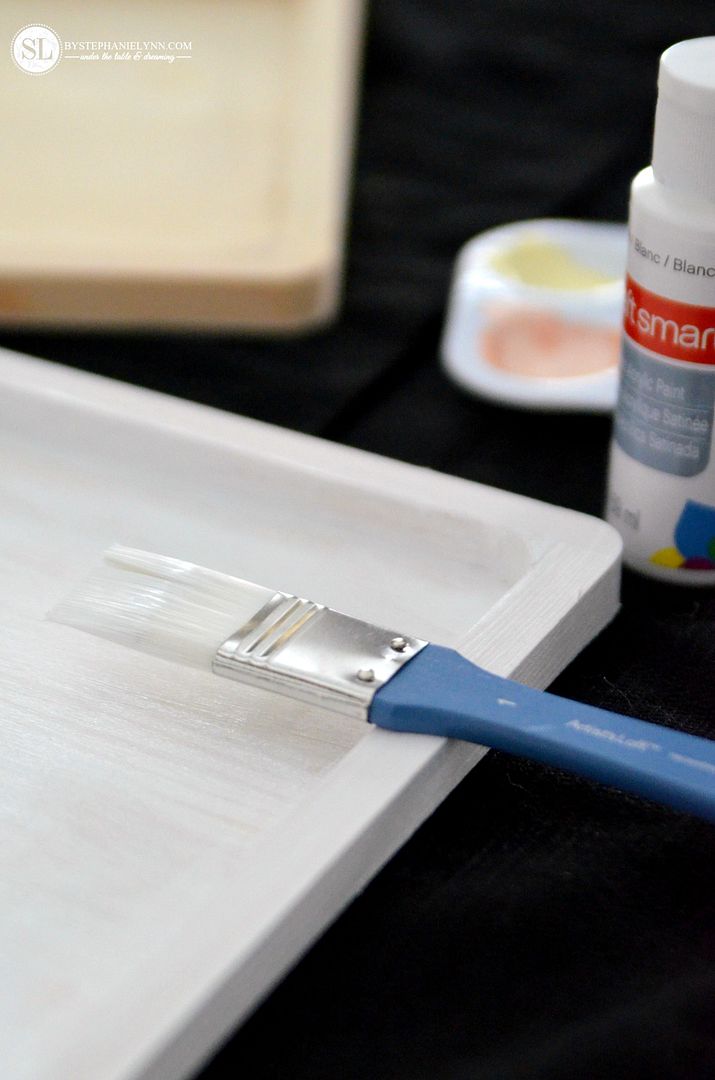 Step One: Paint the unfinished wooden plaque.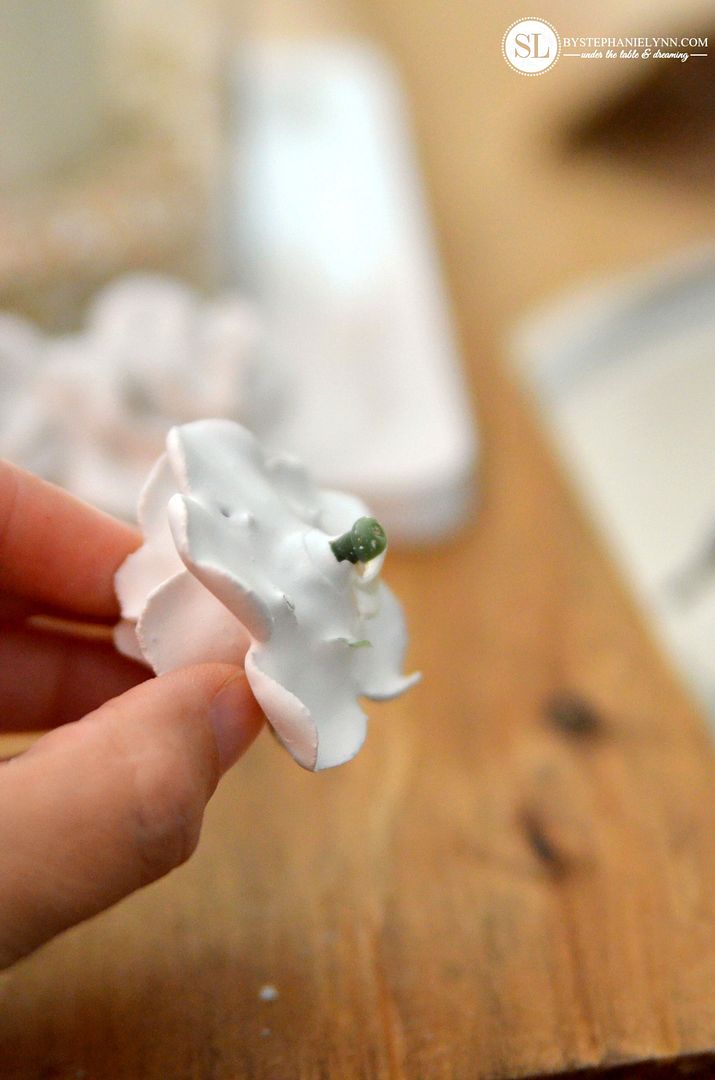 Step Two: Hot glue the plaster flowers around the edge of the plaque.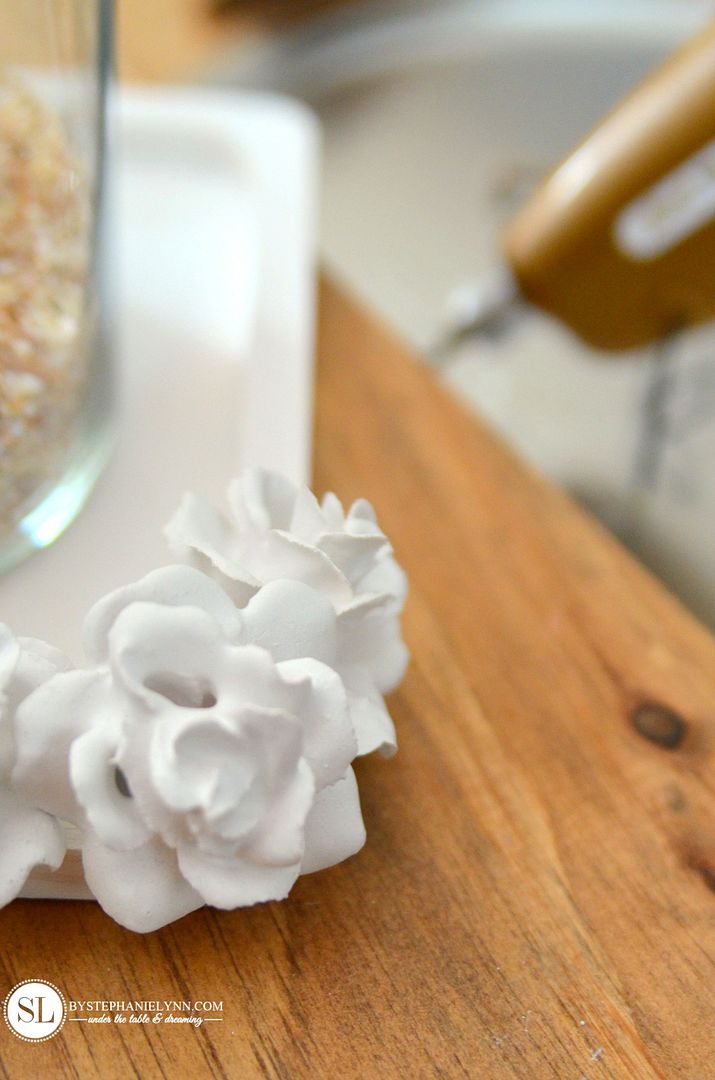 Tip: sit the glass cylinder inside the plaque prior to gluing on the plaster flowers to ensure there is enough room.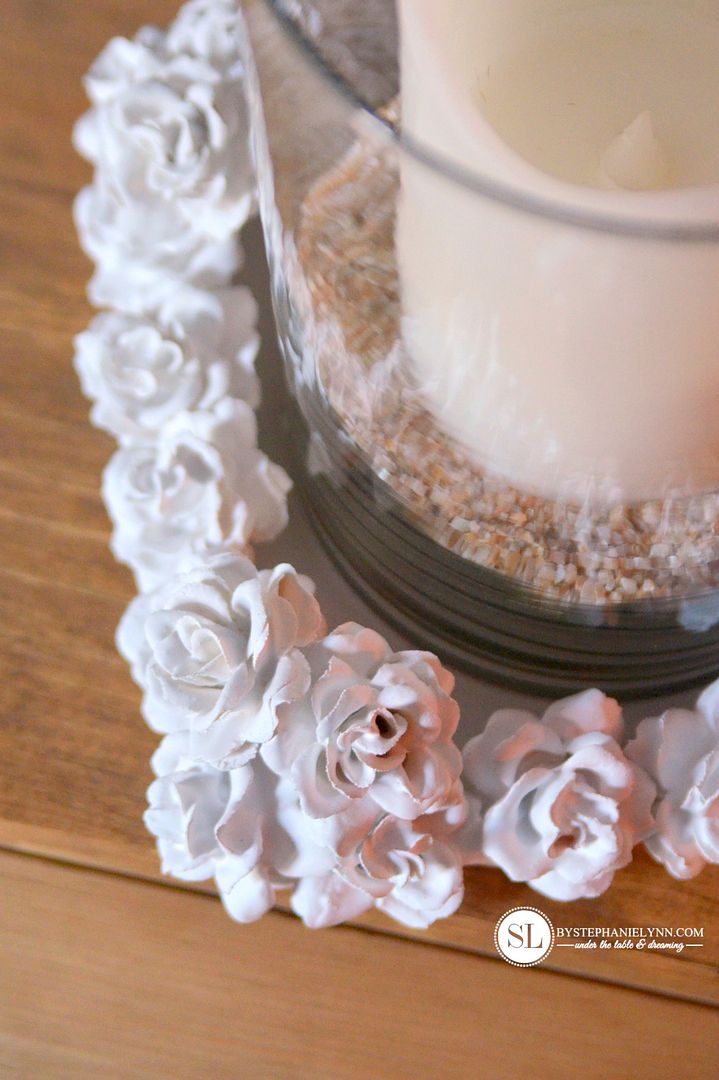 I doubled up the flowers in each corner for some additional detail.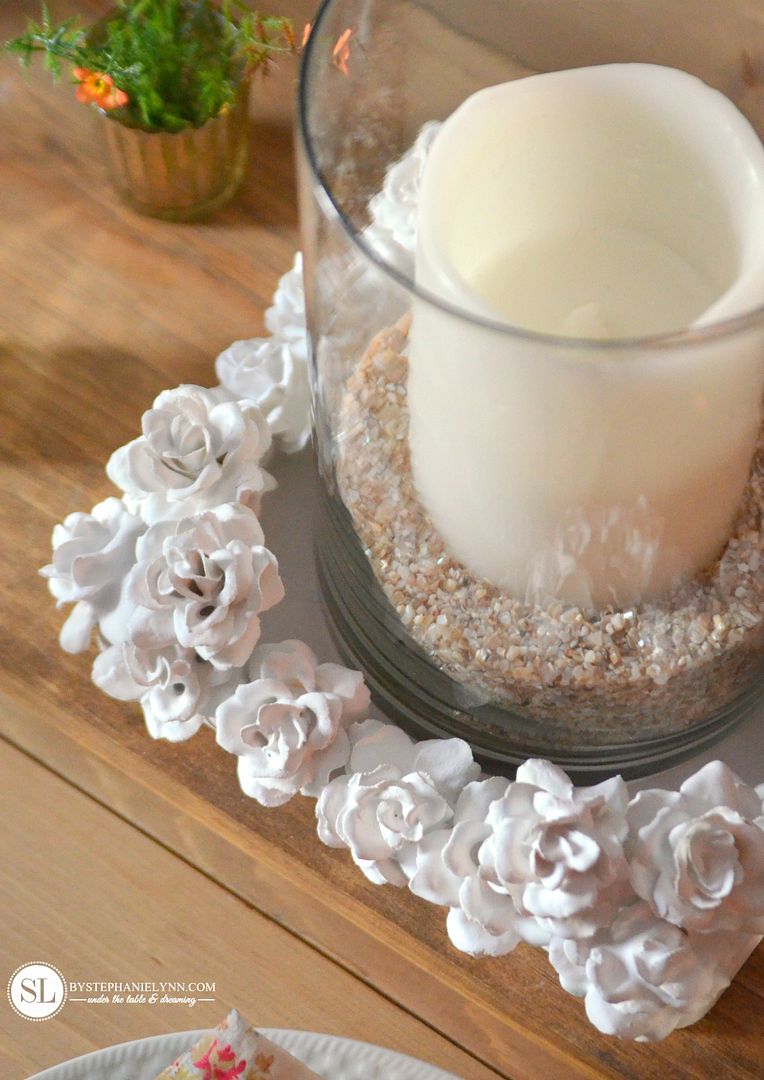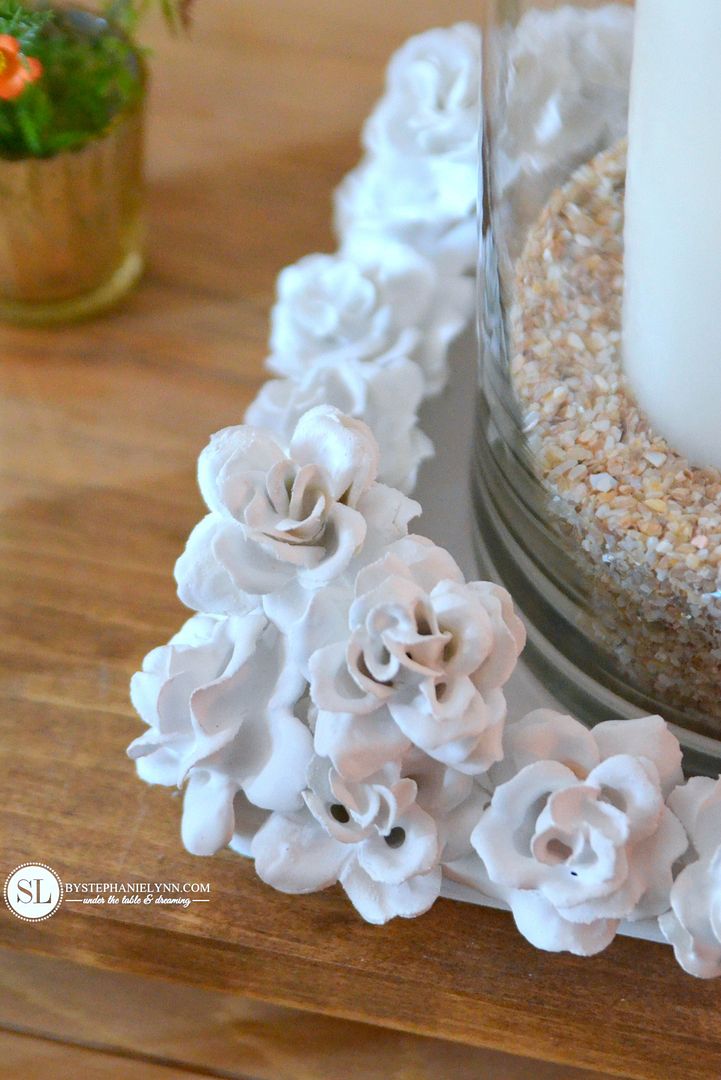 Such a simple and easy project producing surprisingly beautiful, intricate detail.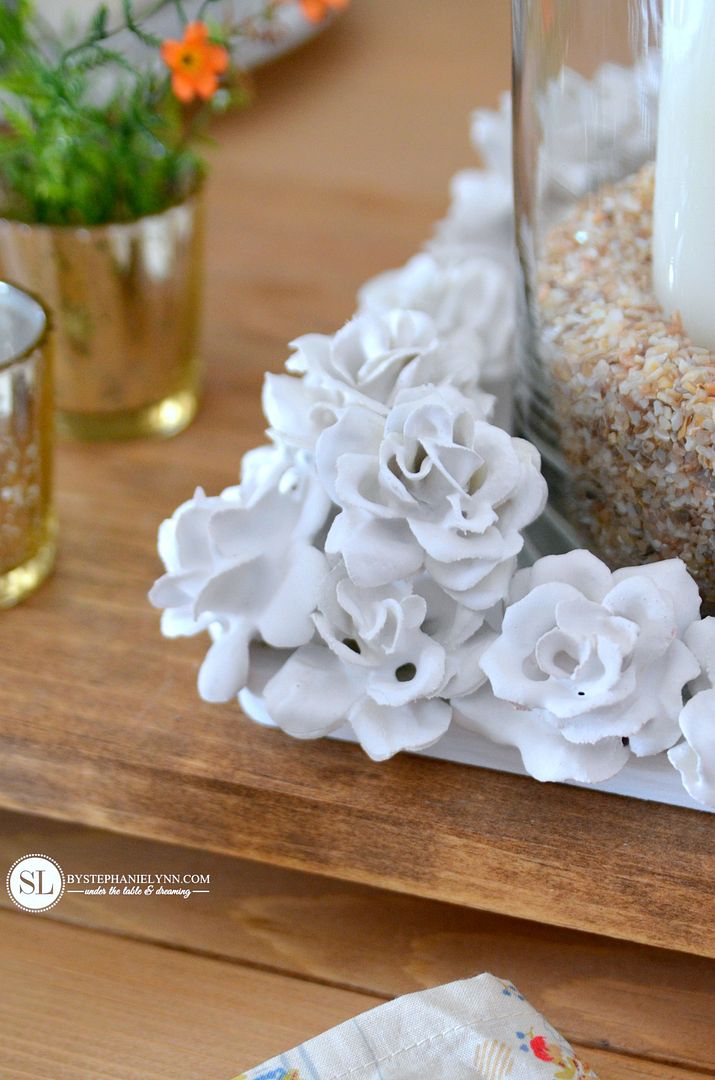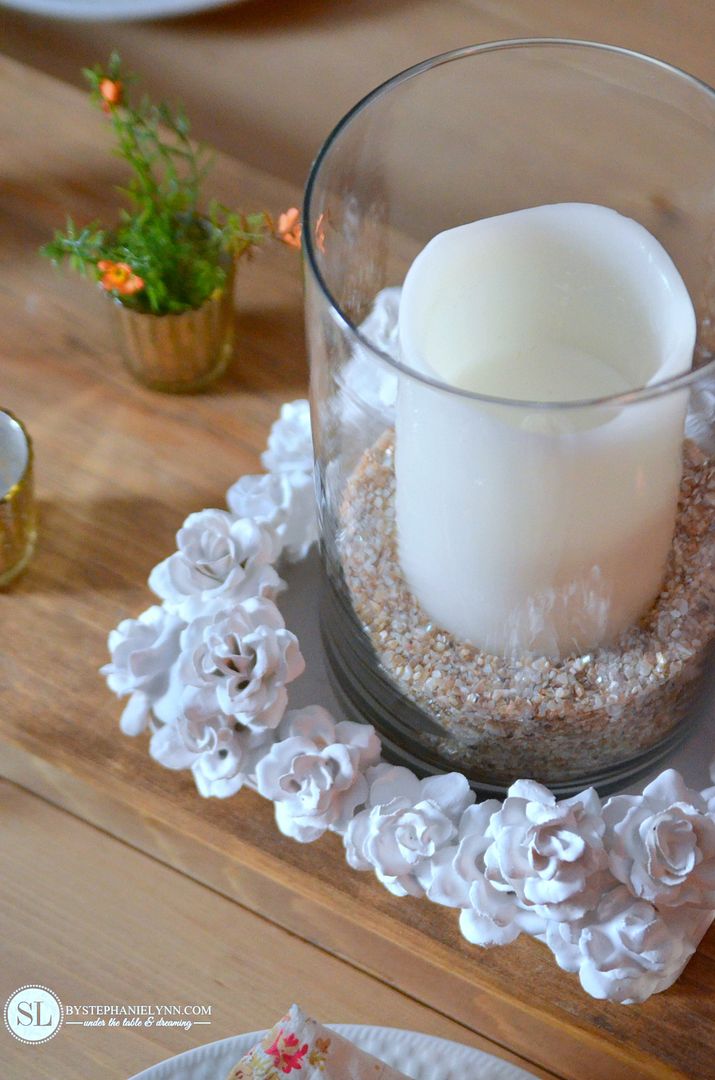 Now it's your turn! That's right, you can enter to win the trip of a lifetime to Paris too. How? By creating your own Parisian-inspired art, floral, baking or paper crafting project and uploading a photo to paris.michaels.com through March 31. You can also share your project socially using #SpringtimeInParis
What do you win? A four-night trip for two to Paris, 1,000 euros, a VIP tour of the Louvre, private classes including sketching, floral arranging, baking and more!


This post is brought to you by Michaels
. The opinions read here are entirely my own. Michaels is celebrating springtime in Paris with Parisian-inspired art, floral, baking, paper crafting and more. If you need a little Paris inspiration to get you started, take a look at some of the Springtime in Paris projects online at Michaels.