Drip Paint Flower Pots | terra cotta toad house kids craft – Who knew freely dripping paint right out of the bottle could be so mesmerizing? My little guy was so captivated by this simple project and I have to admit, I totally loved every minute of it as well.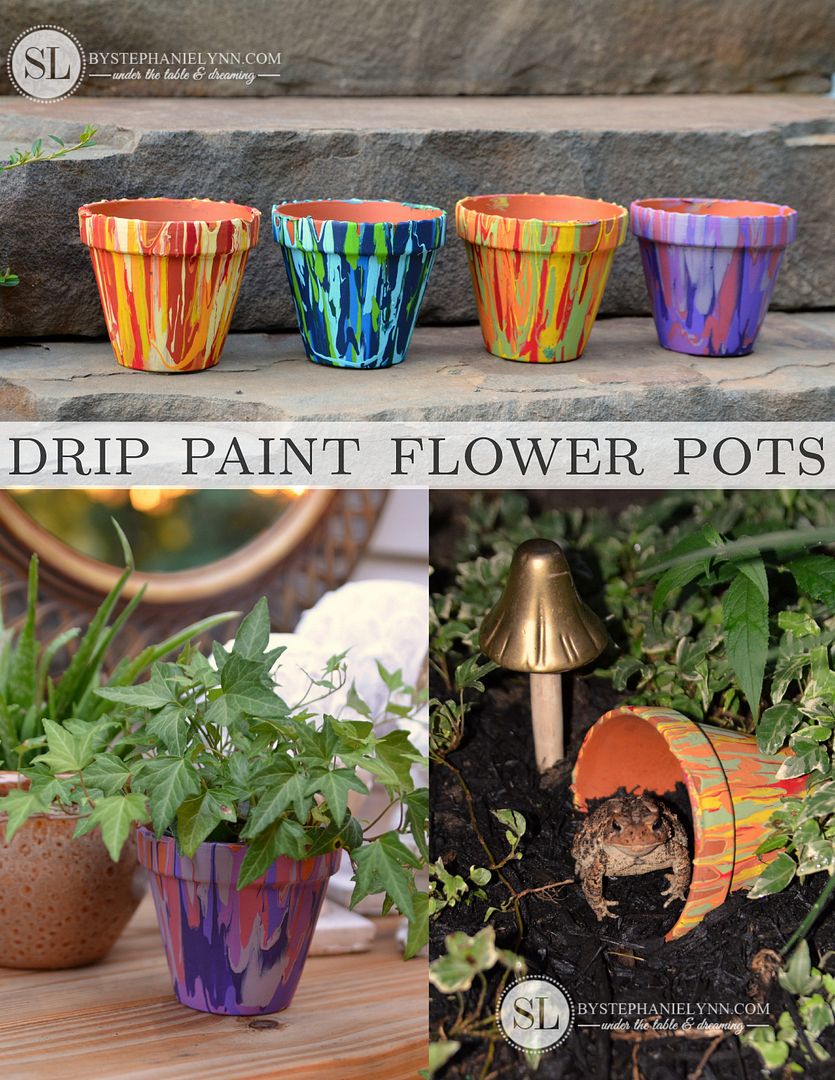 These Drip Paint Flower Pots originally started out as an attempt to fancy up some easy terra cotta toad houses for the garden. Once we were done I adored the colorful pots so much, I just had to keep some for our plants.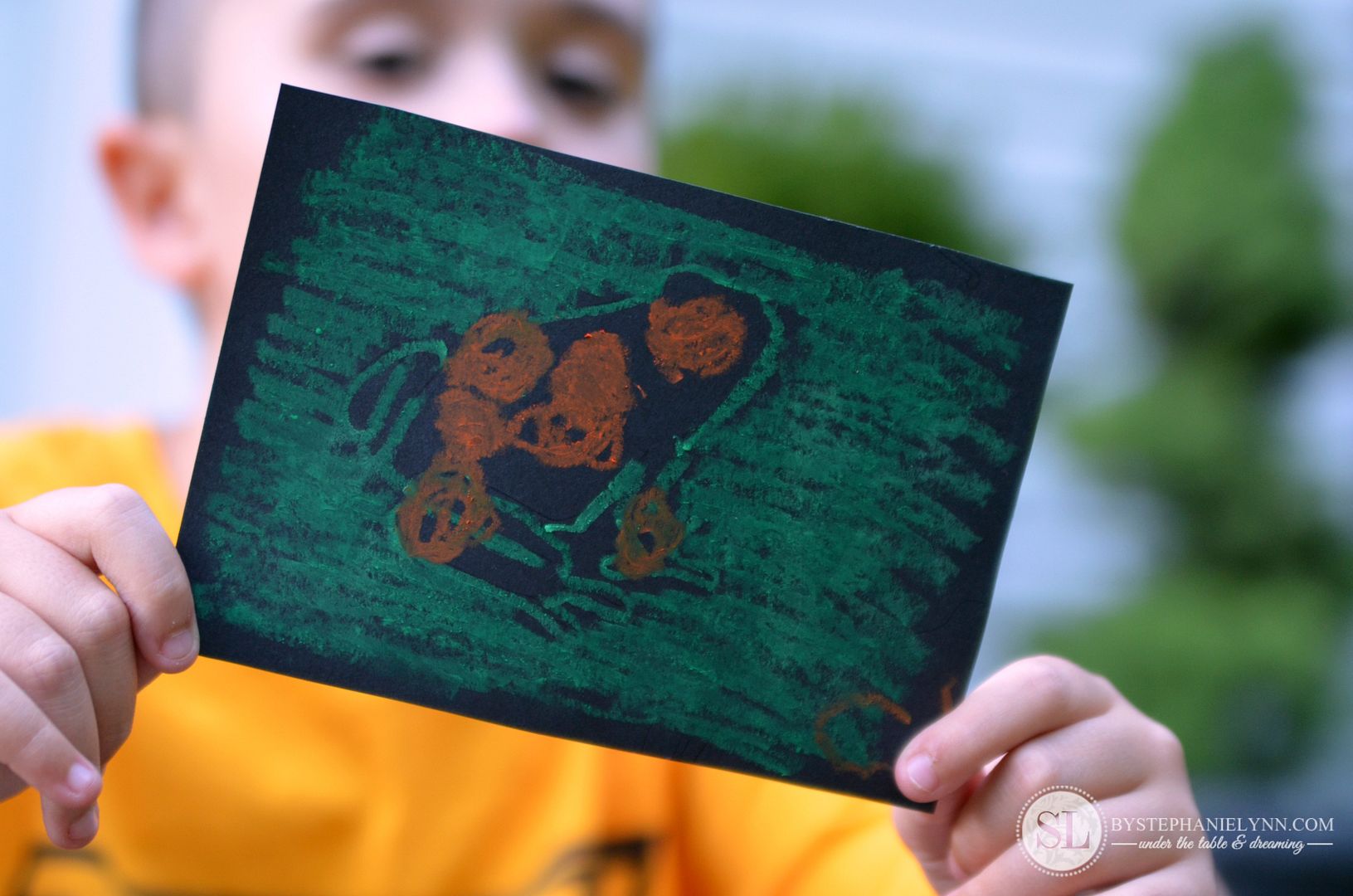 We were inspired to create the houses for our garden toads last year during our Passport to Imagination Classes. Michaels offers these in-store crafting sessions designed just for the kiddies over the summer months. The sessions for this year begin in just a couple of weeks and we are pretty excited to sign up again.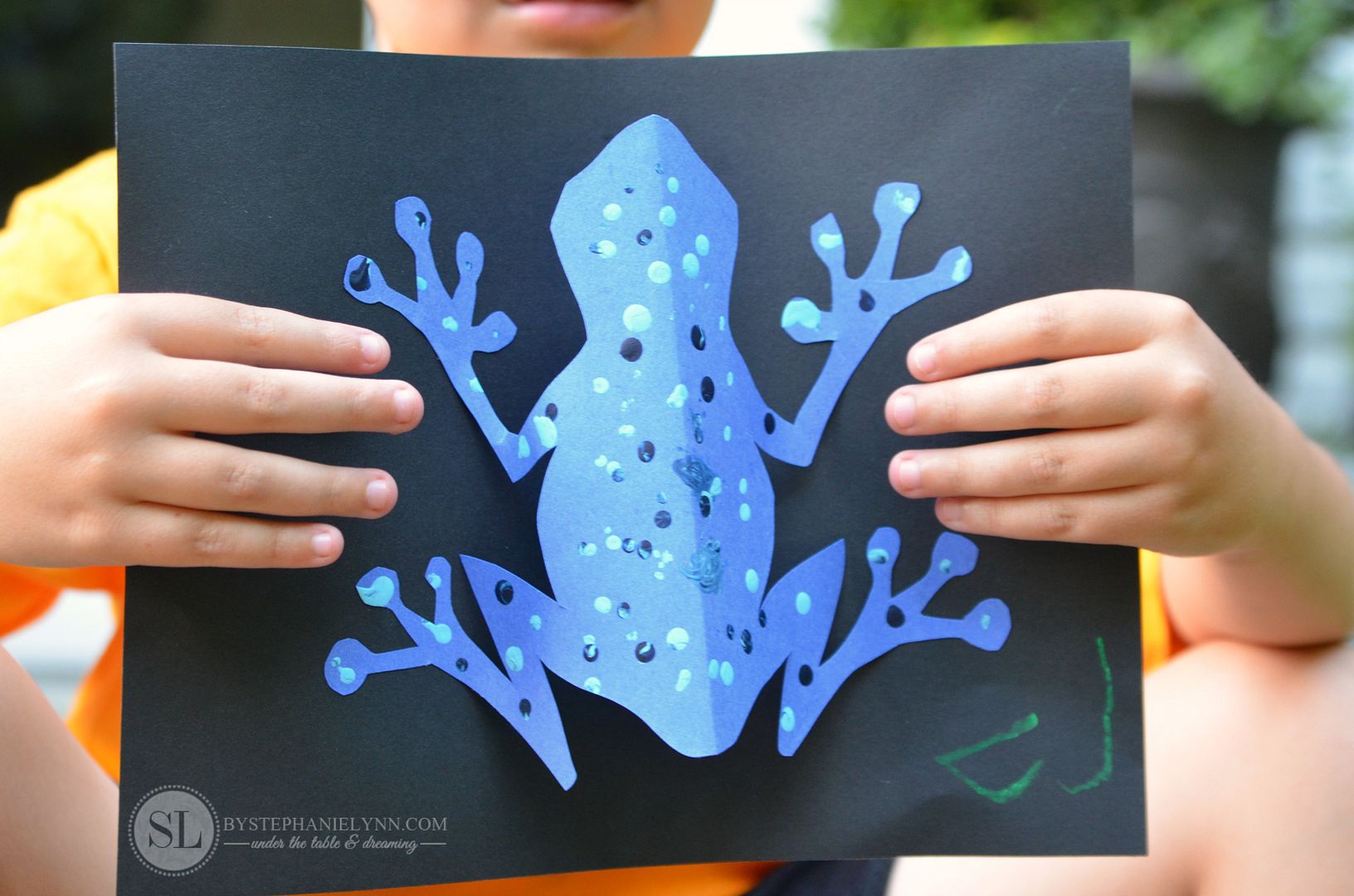 Each week is centered around different themes. Last year Frogs and Toads just happen to be one of CJ's favorite topics.
CJ loves hands on activities so these classes are a great starting point for us to continue some fun home studies throughout the summer months.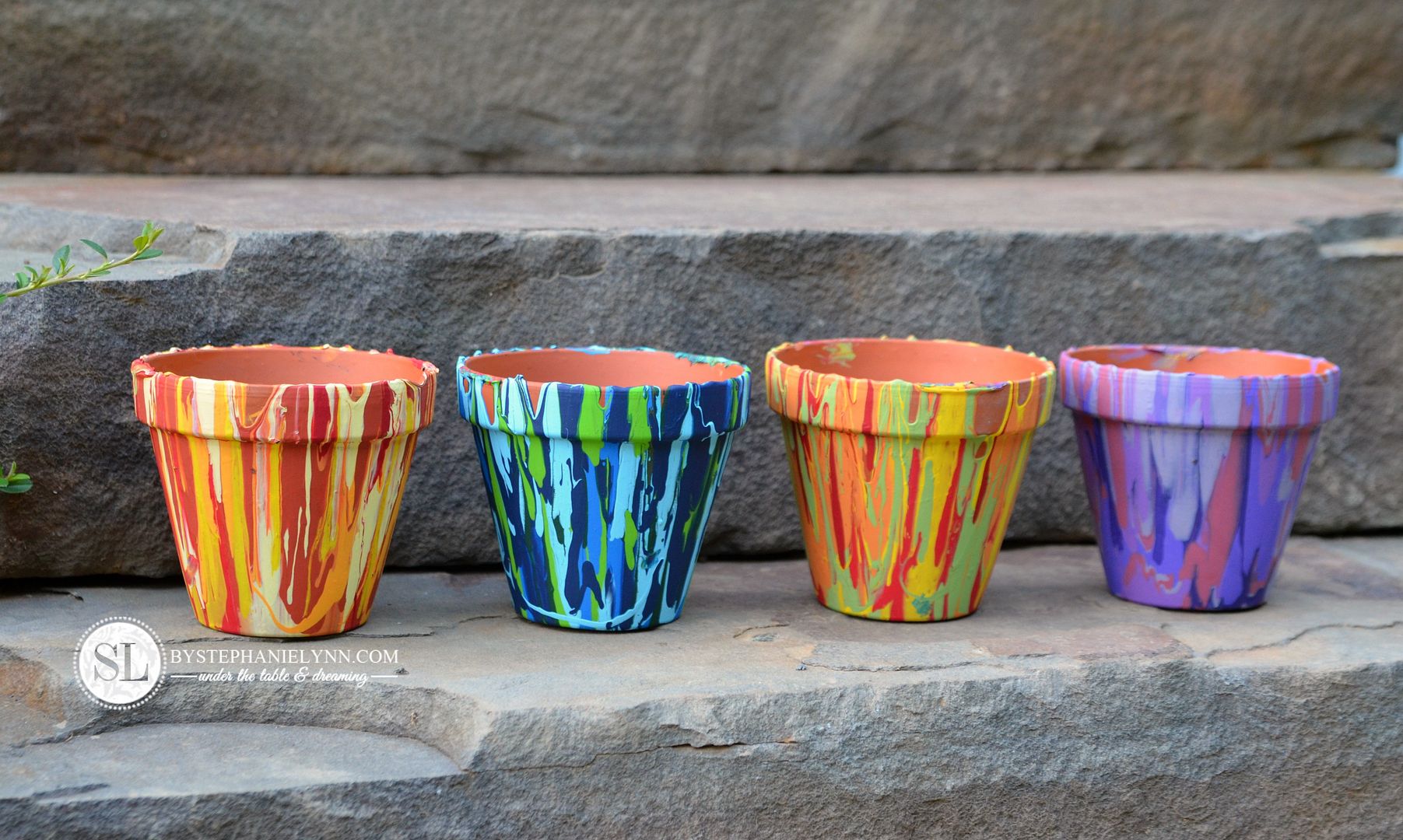 Time spent outdoors with my little guy, especially when we get to craft together, is a little slice of heaven.
Drip Paint Flower Pots
Materials Needed:
Terra Cotta Flower Pots
Tape
Acrylic Paints
Krylon Clear Sealer
Additional Supplies Needed: Scrap Piece of Wood, Plastic Plates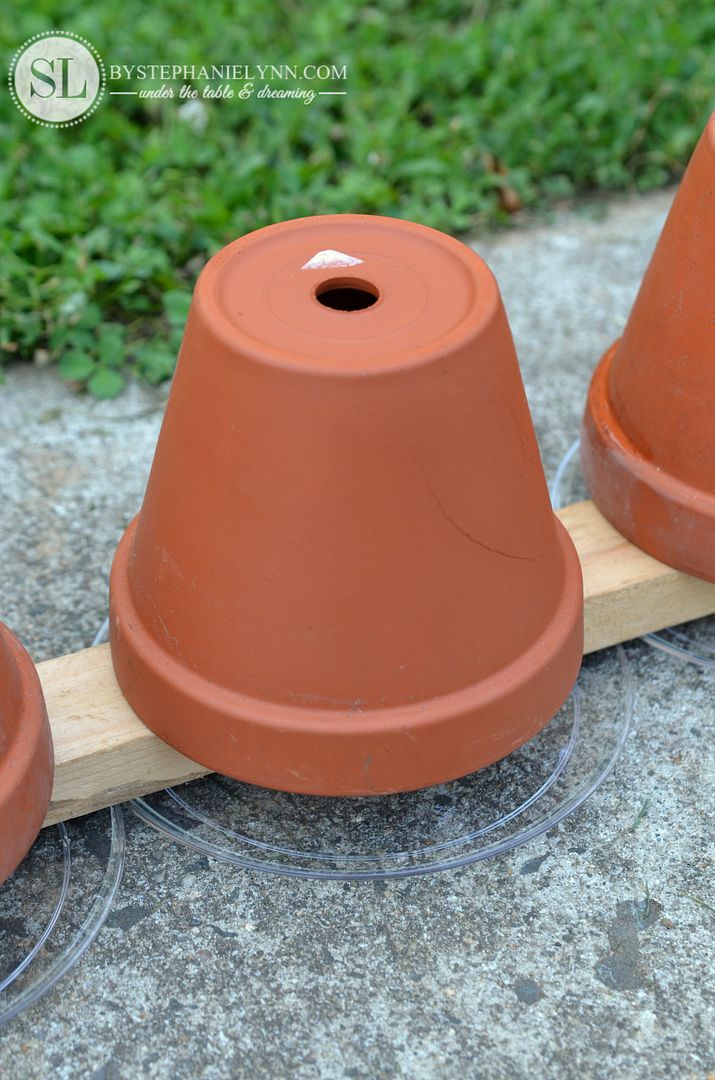 Step One: Set up a work area. This craft is best created outdoors, in an area where there are no worries if spills or messes occur. The pots will also need to dry for a few days without being moved.
I found the best way to set up the pots was by placing them upside down on a scrap piece of wood, with a plastic plate placed underneath to catch the excess paint (as shown above).  This allows a majority of the excess paint to run off the pot instead of pooling around the rim – which is key for letting the pots dry when they are complete.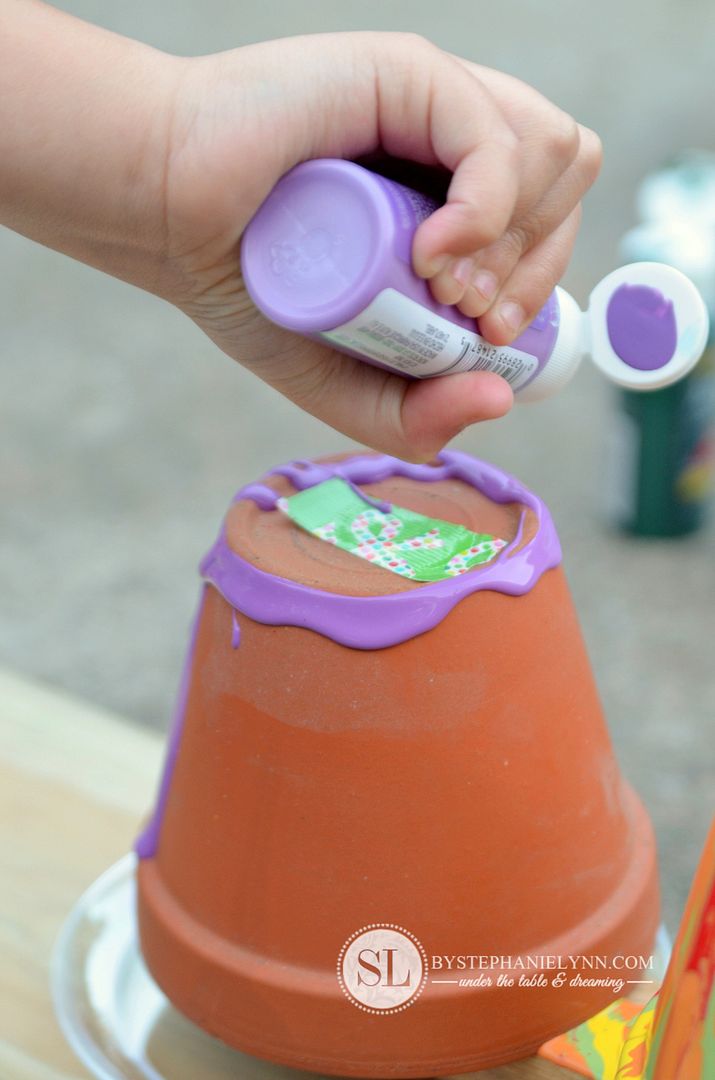 Step Two: Tape over the bottom drainage hole and begin dripping the acrylic paints over the pots.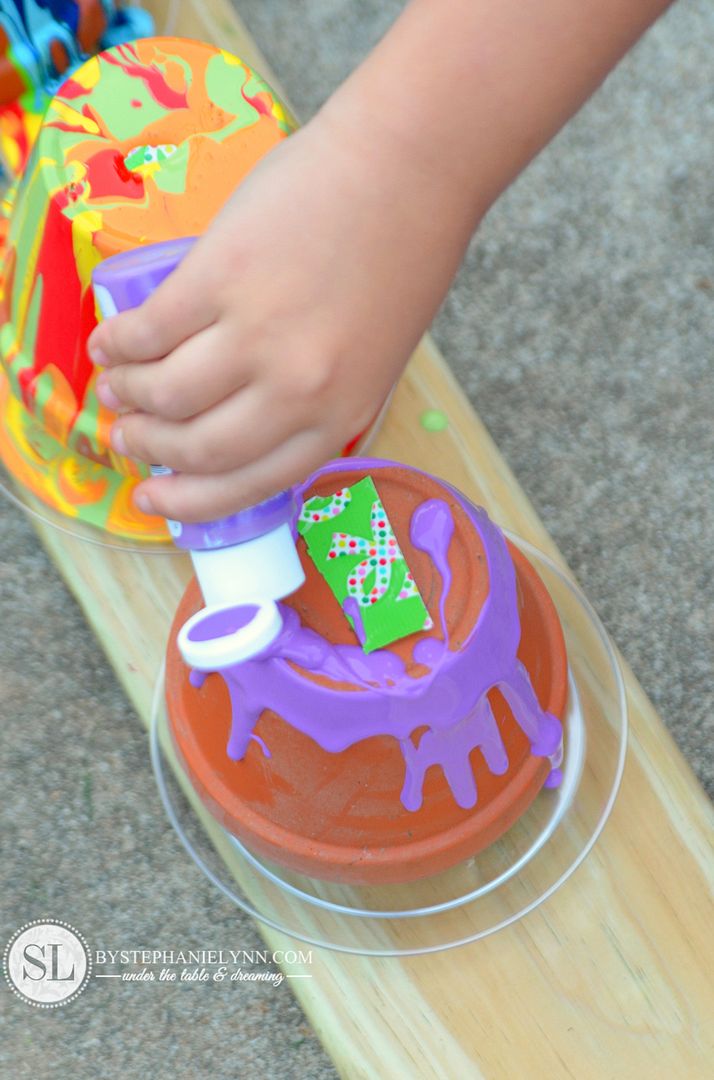 We worked with one color of paint at a time.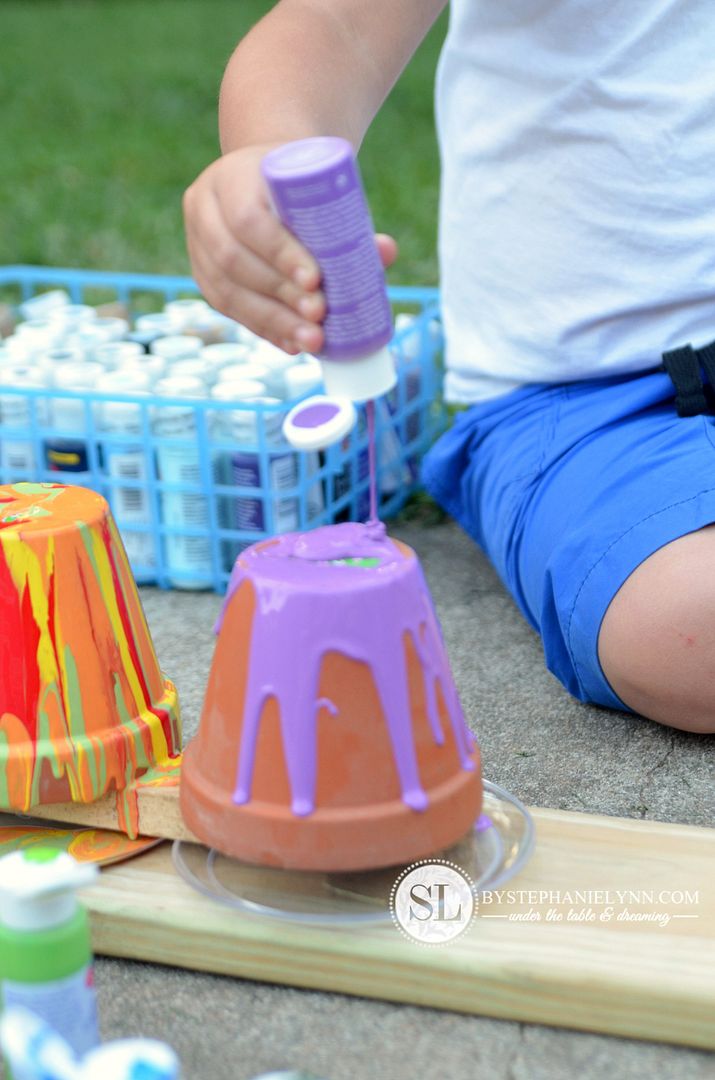 There is really no wrong or right way to drip the paint – just have fun!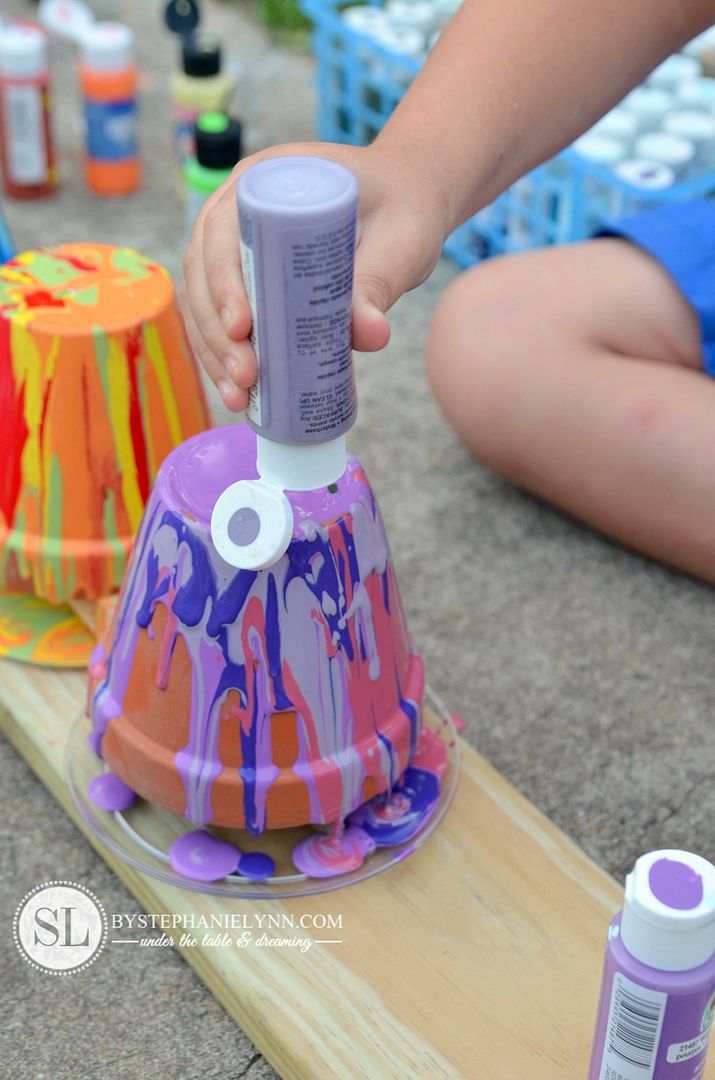 Continue to add different color paints until the the entire pot is covered or you are happy with the 'drip' results.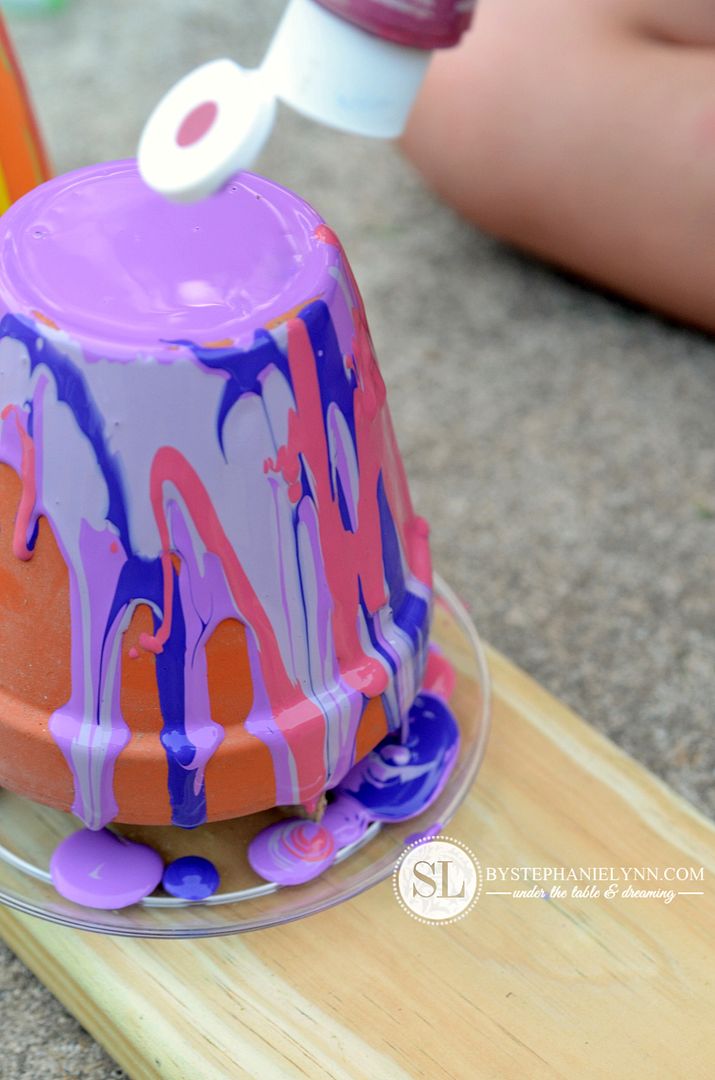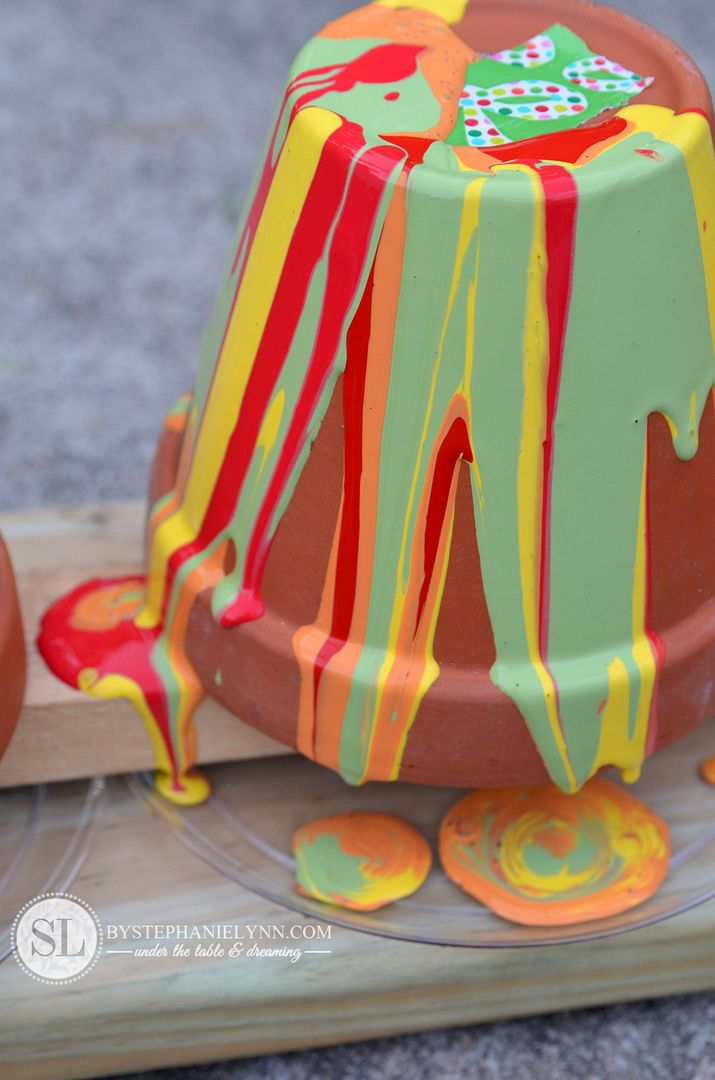 This a wonderful way to clean up your stash and use up all of those bottles with just a tad bit of paint left in them.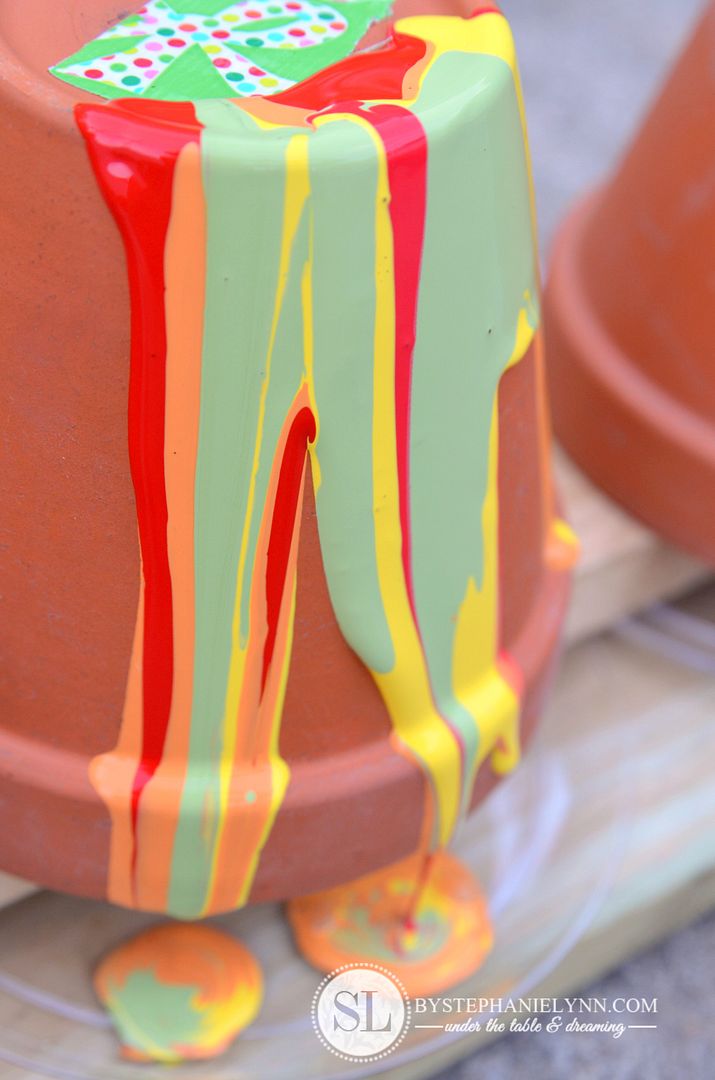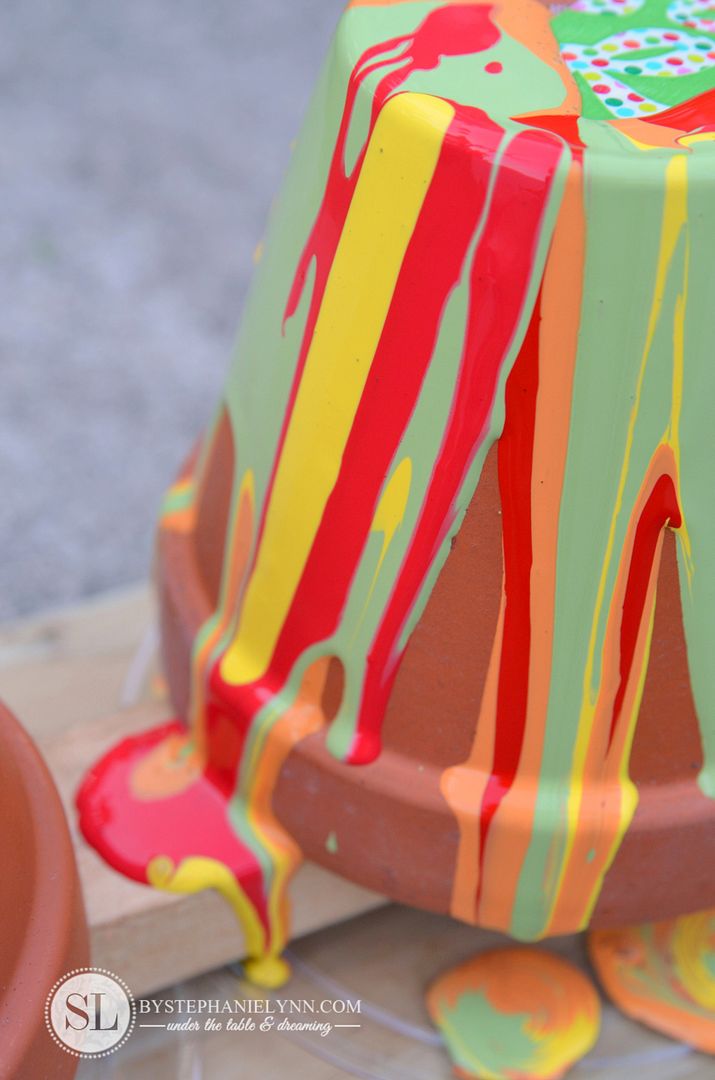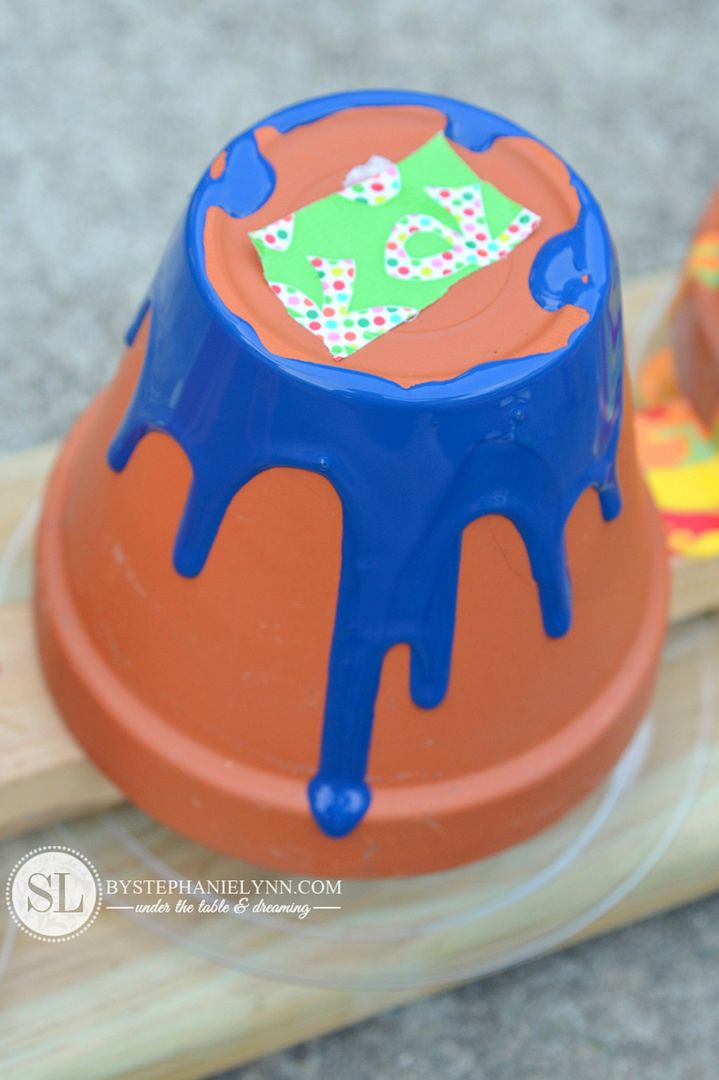 Acrylic paints are not that expensive and I usually stock up when Michaels runs their incredible 4 bottles of CraftSmart Paint for $1 sale. The last sale I caught was during the fall, last year.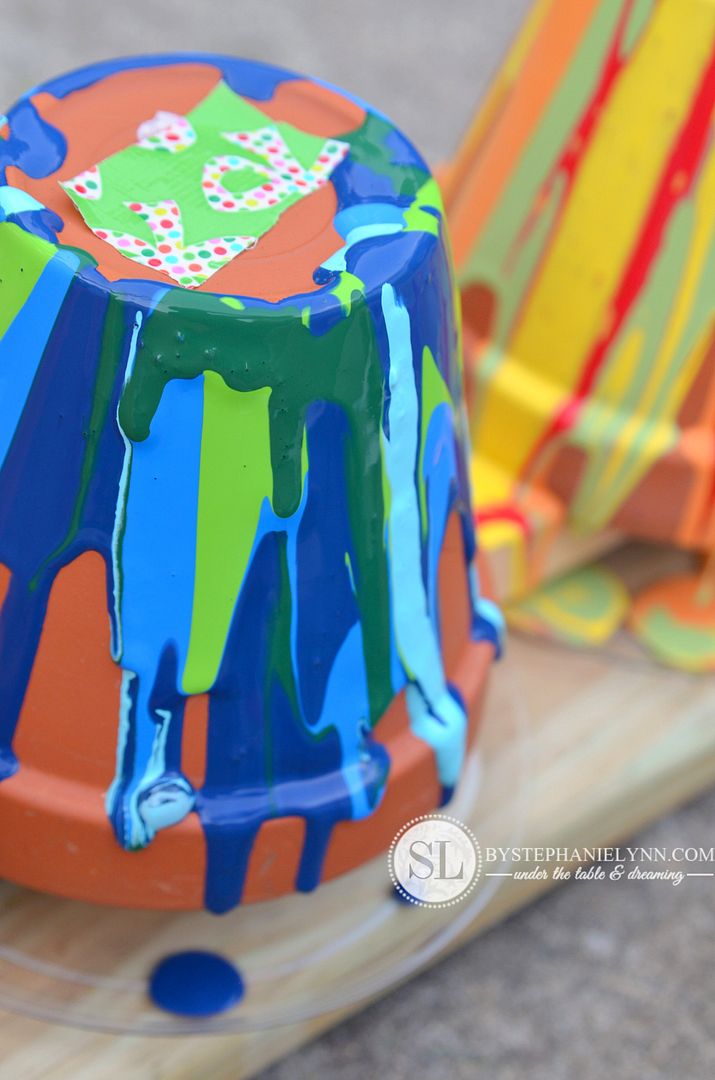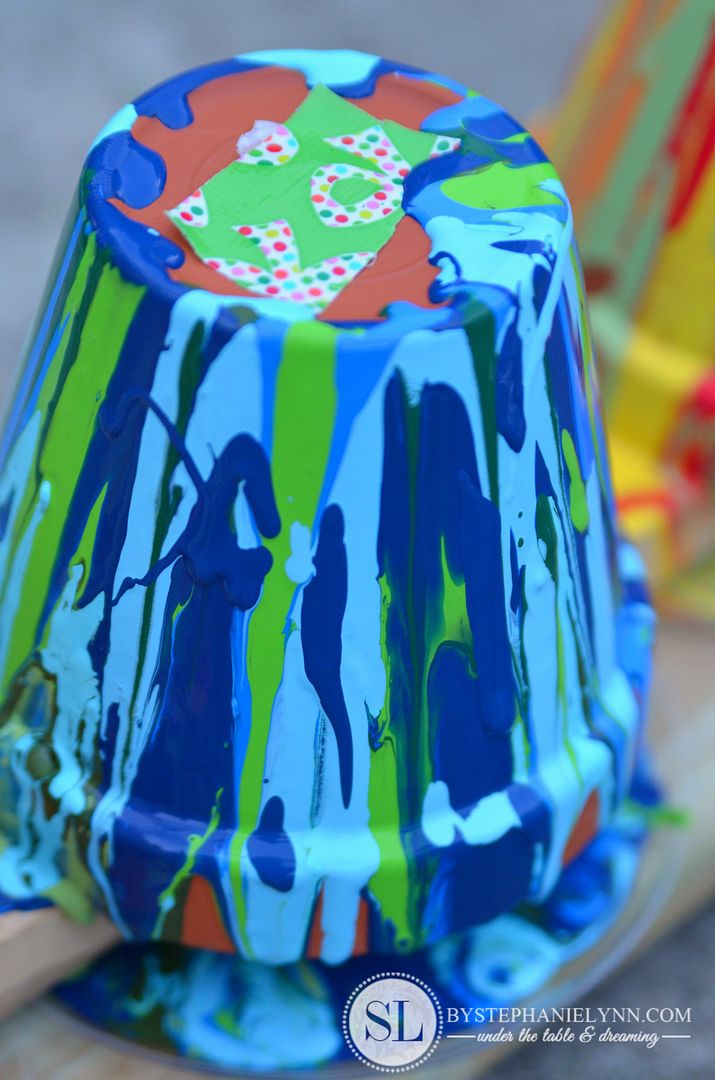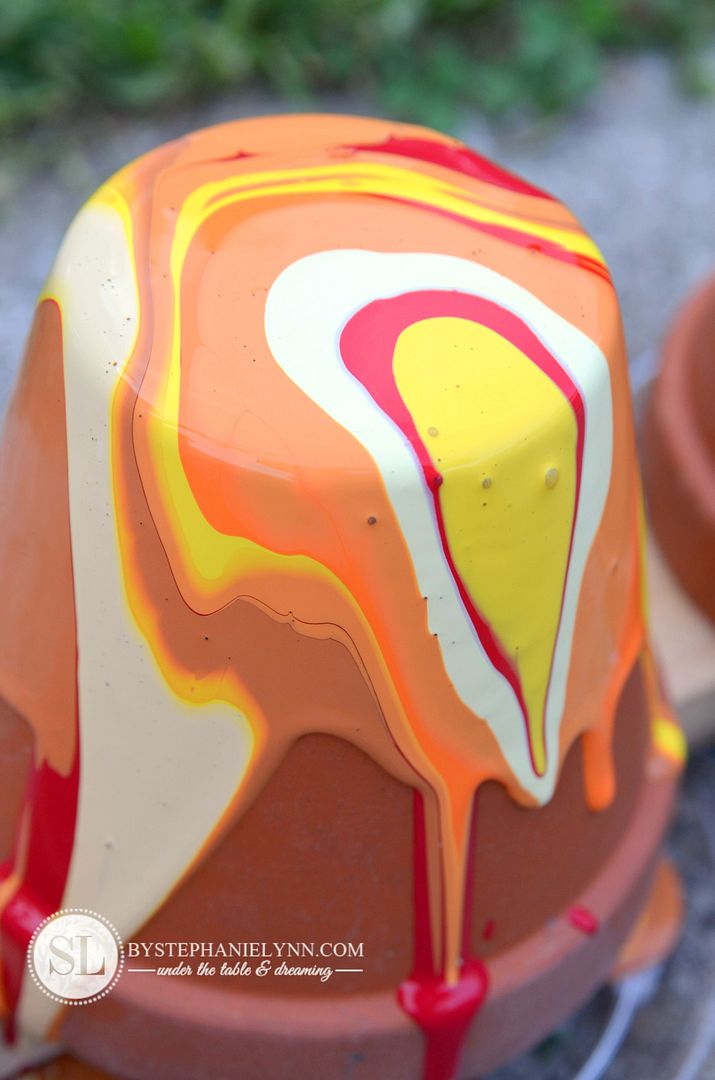 This craft mesmerized both my little guy and me!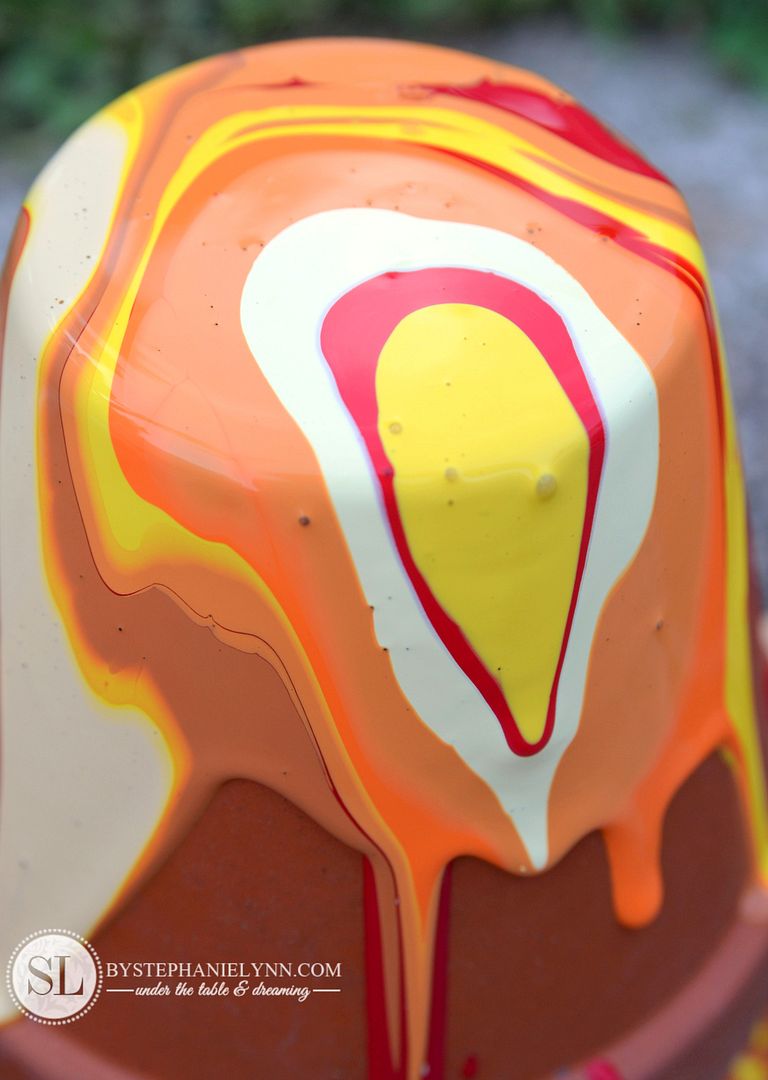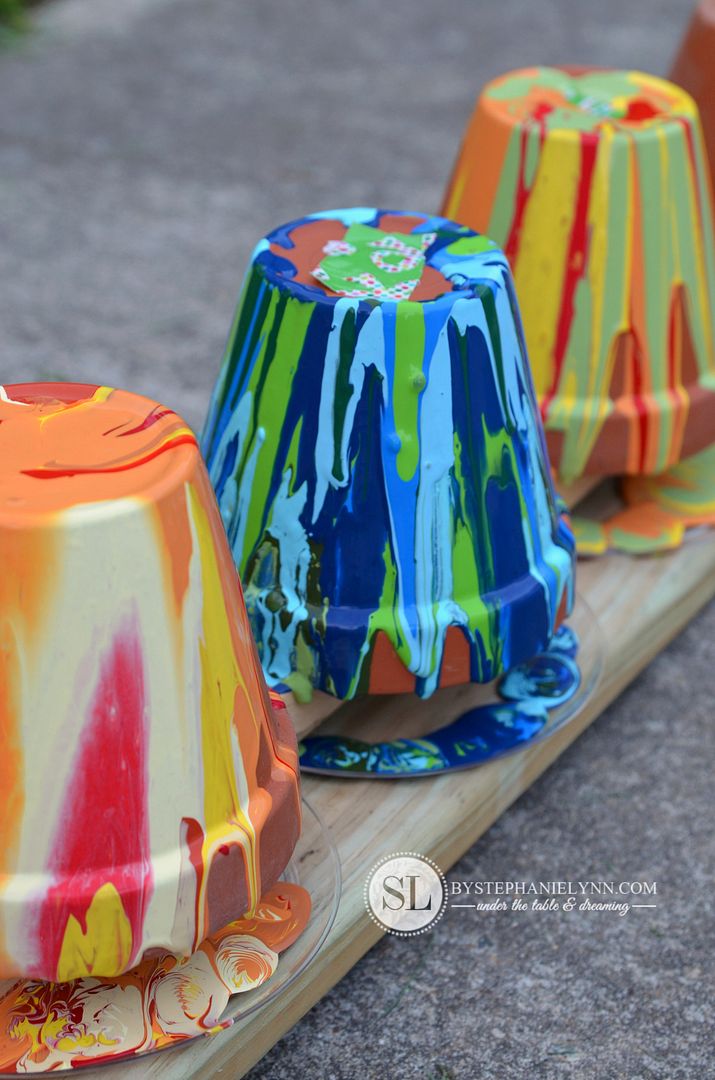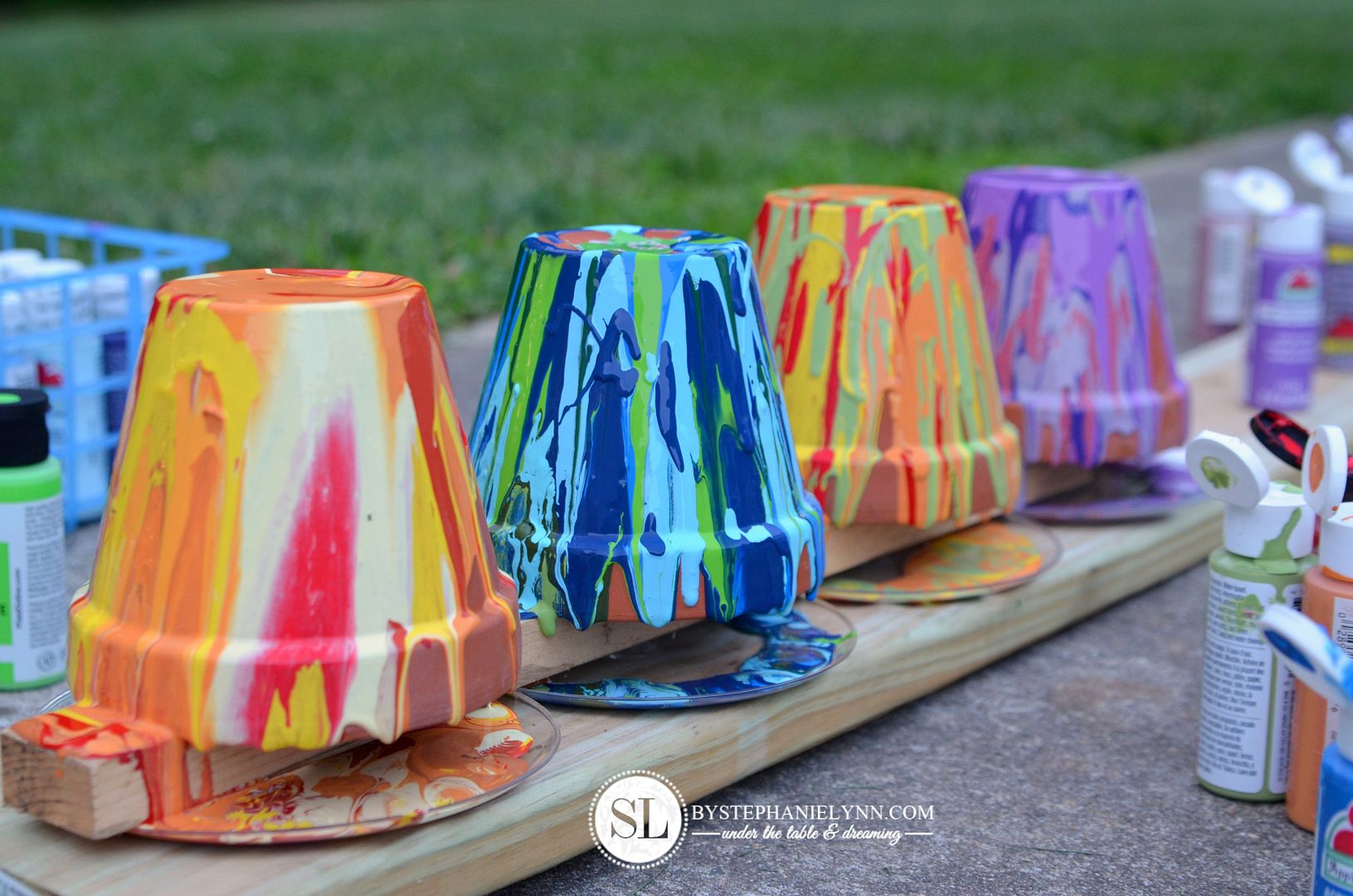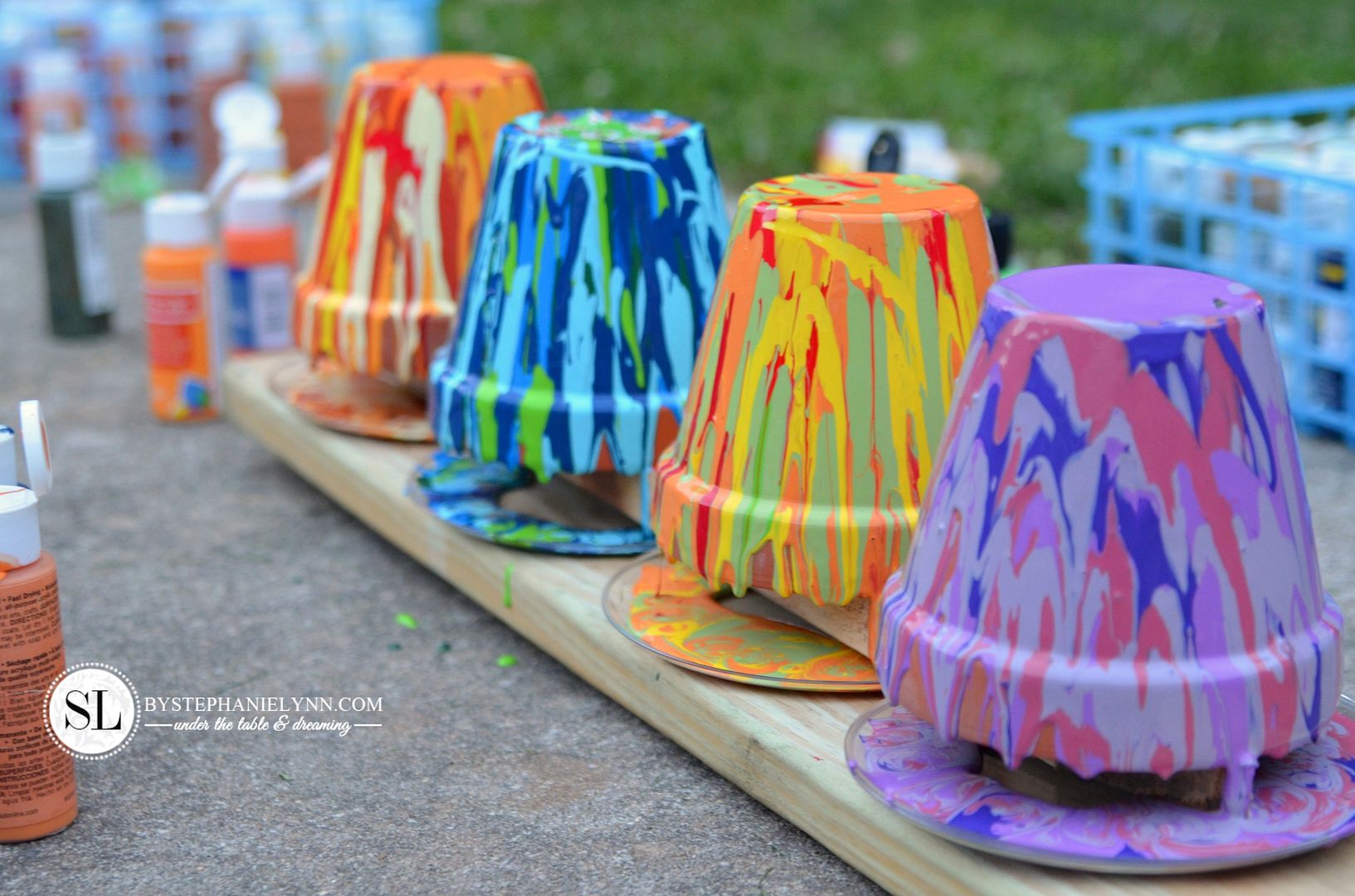 Step Three: Leave the pots to dry in the sun for a couple of days.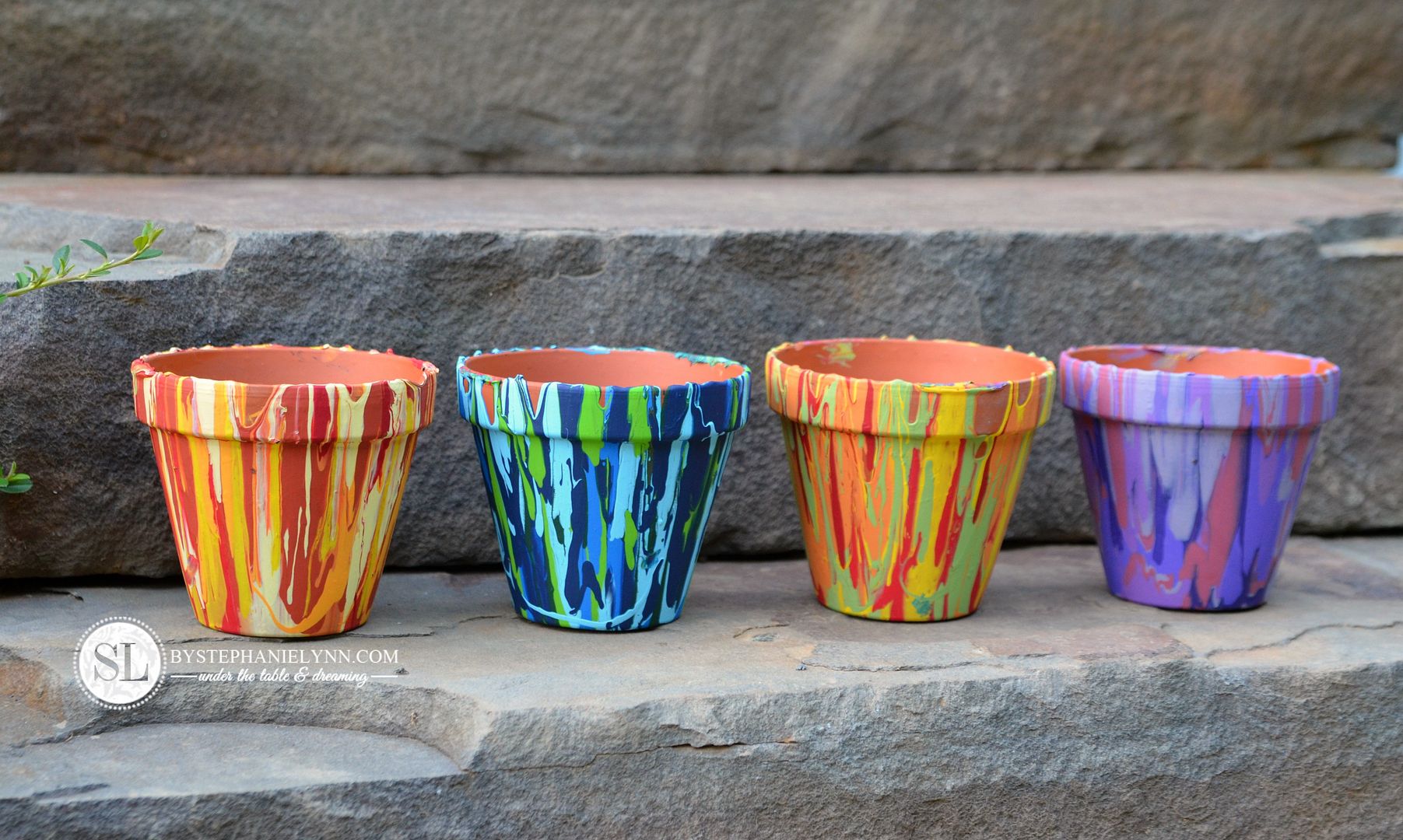 Step Four: Seal the pots with a coat of clear sealer. We used this indoor/outdoor sealer spray from Krylon.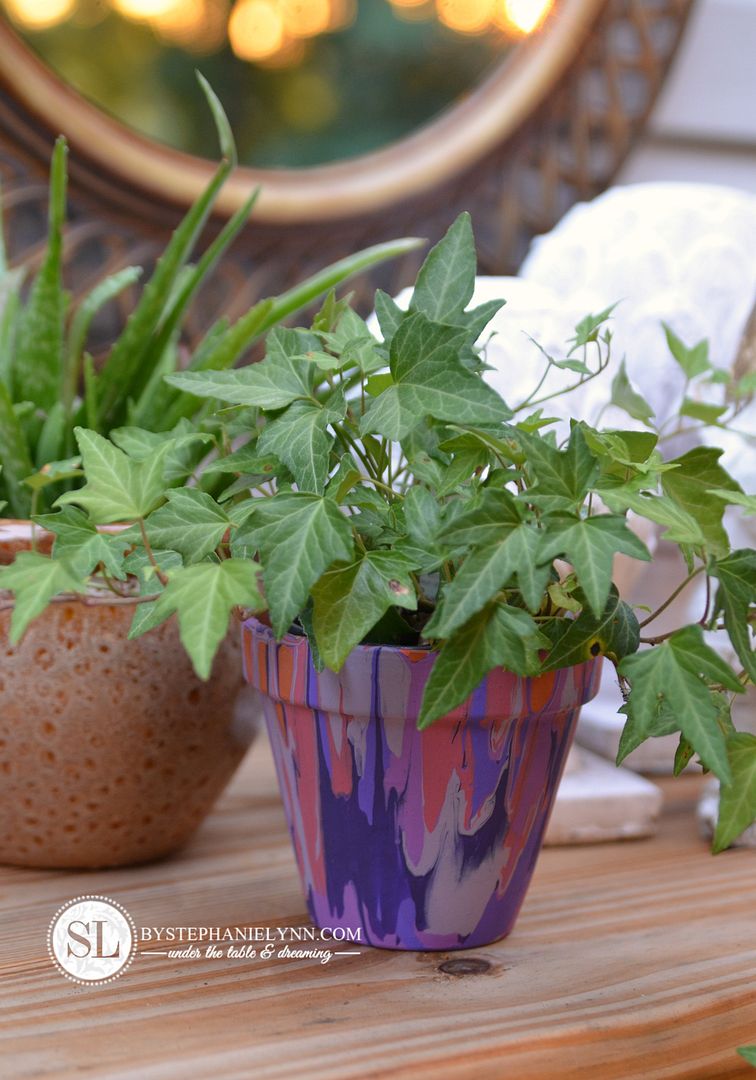 We planted some flowers in a couple of the pots.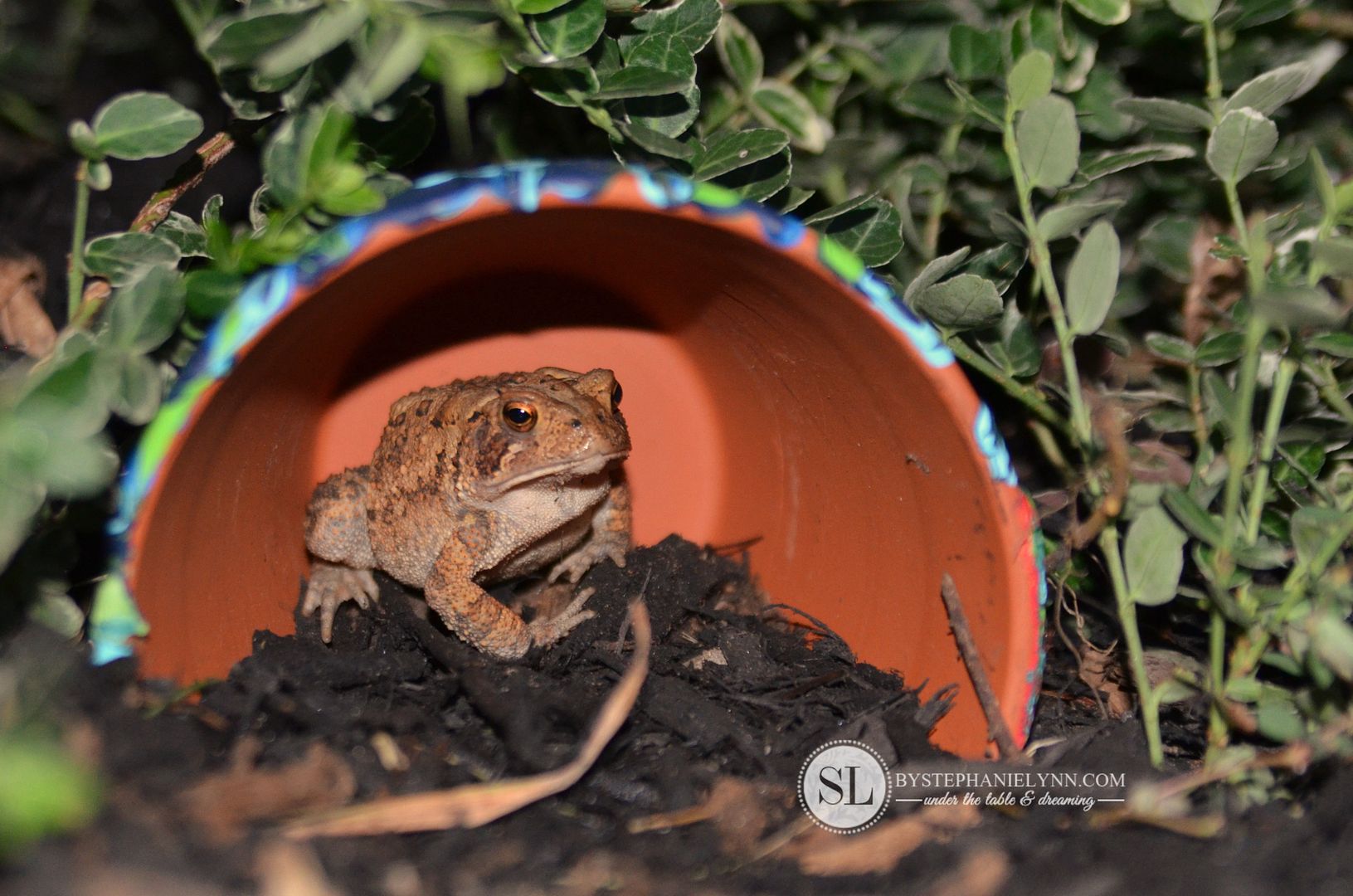 While the others were placed throughout the garden for our friendly evening visitors.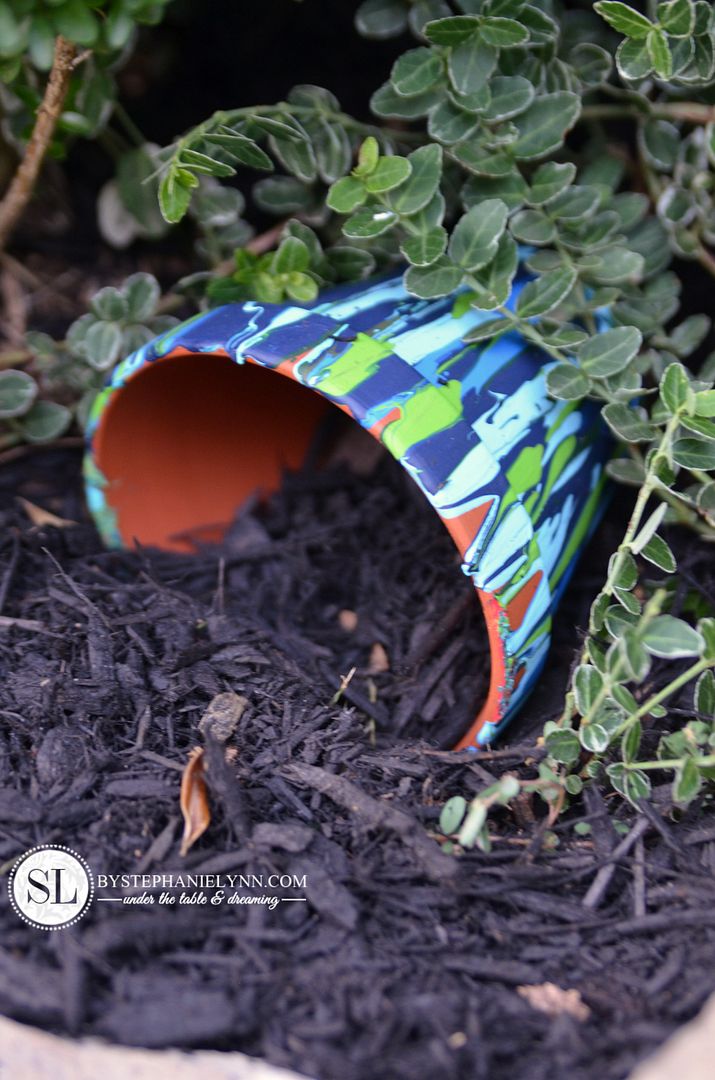 To create the toad houses we simply turned the pots on their sides and tucked the bottom half in the mulch.