Flower Pot Wind Chimes | how to make a terra cotta pot wind chime #michaelsmakers #craftinstyle – The end of June is near and we have already started checking some activities off of our
Summer Fun List for the year.

We always try to incorporate some simple craft projects into the mix as creating alongside my little guy is one of my favorite things to do, ever.
As I mentioned a couple weeks ago, we were pretty excited anticipating the return of this year's Passport to Imagination Classes . Michaels offers these in-store crafting sessions designed just for the kiddies over the summer months.
The sessions are perfect for capturing our little guy's attention and sparking that initial creative interest with hands-on activities, in a casual group setting. I love using the themes provided each week as a jumping off point for some FUN learning activities we can create at home,
throughout the summer months.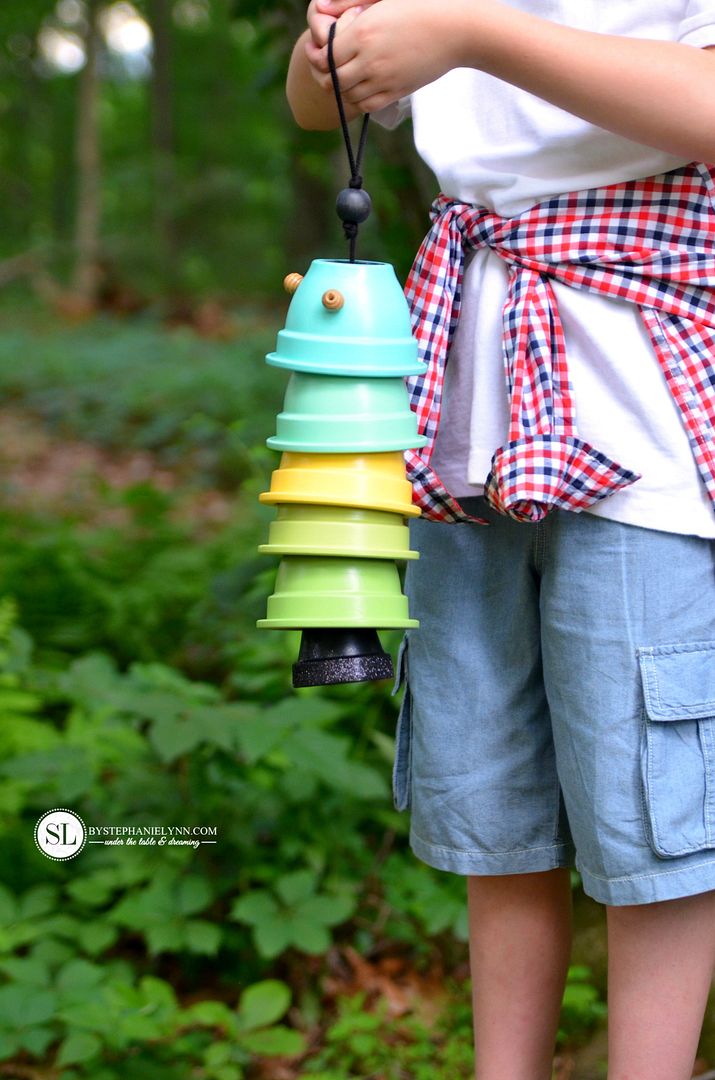 Today I am partnering with Michaels and Gymboree for our second stop of this seven-week Passport to Imagination summer road trip! This week's destination takes to the lake where we will be building a paper sailboat, creating a pretend felt picnic and making a magnetic fishing game to play – all decked out in our patriotic summer wear from the Gymboree Star Spangled Summer Collection.
Expanding on the lake theme, we were inspired by the adventures of fishing and created our own summer 'catches'. These Fish Flower Pot Wind Chimes turned out to be total keepers.
This simple craft requires just a few supplies and creates a unique piece of garden art to hang outdoors all summer long. If fishing is not your thing, we have included some additional painting options below – making this a fun summer craft for kids and adults alike.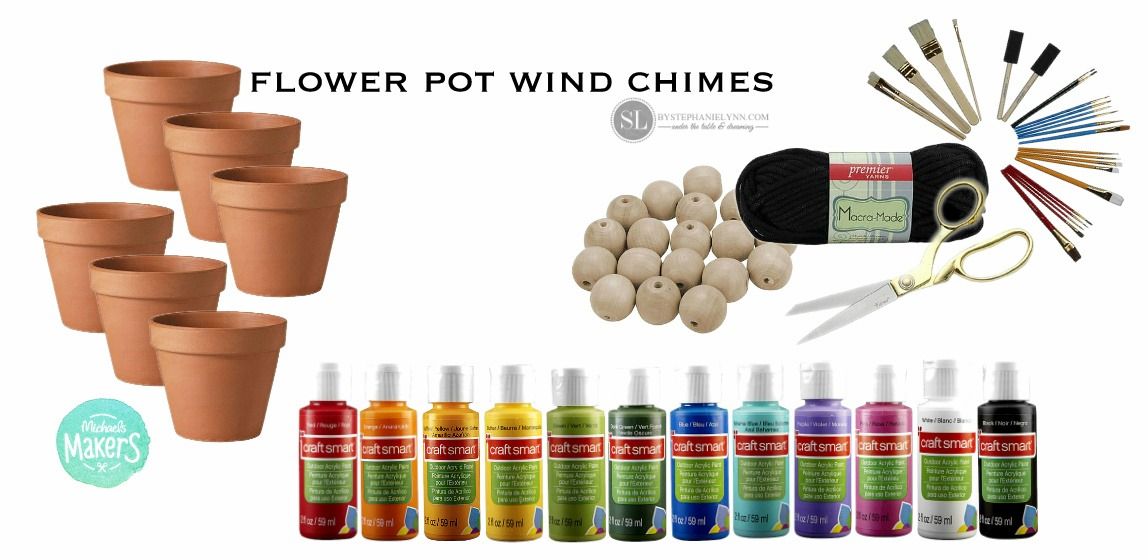 Flower Pot Wind Chimes
Materials Needed:
3 to 7 Terra Cotta Clay Pots, (see sizes noted below)
Outdoor Acrylic Paints
Macrame Cording

Round Wood Beads, 1 inch
Additional Supplies Needed: Assorted Paintbrushes, Scissors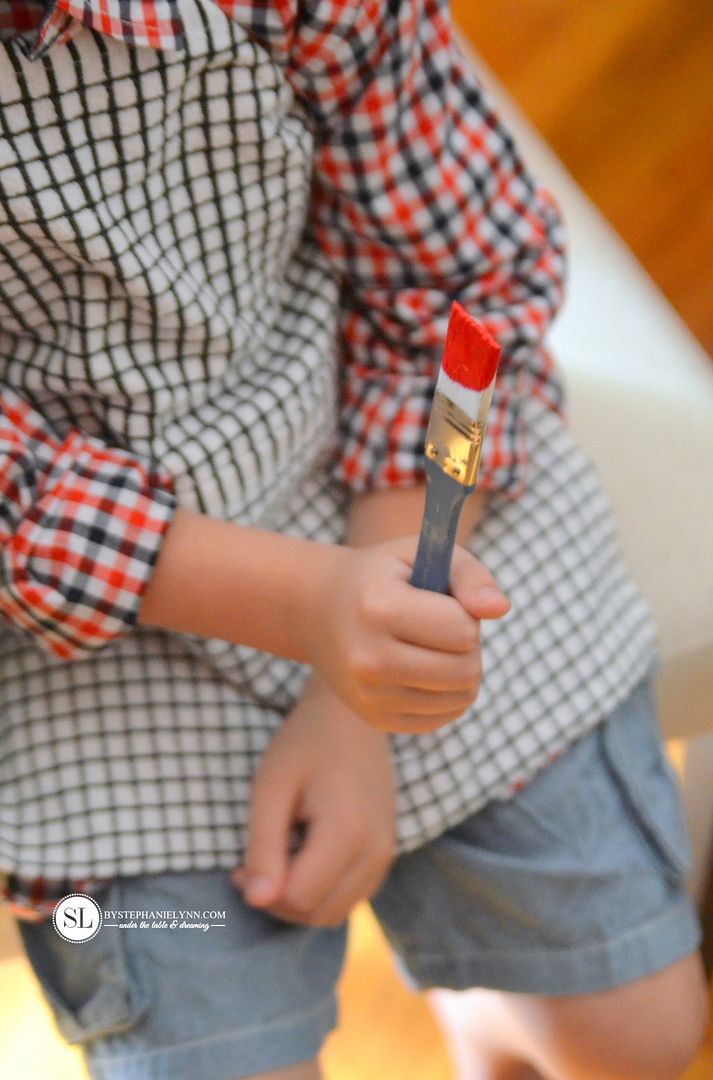 The first step is painting the terra cotta clay pots.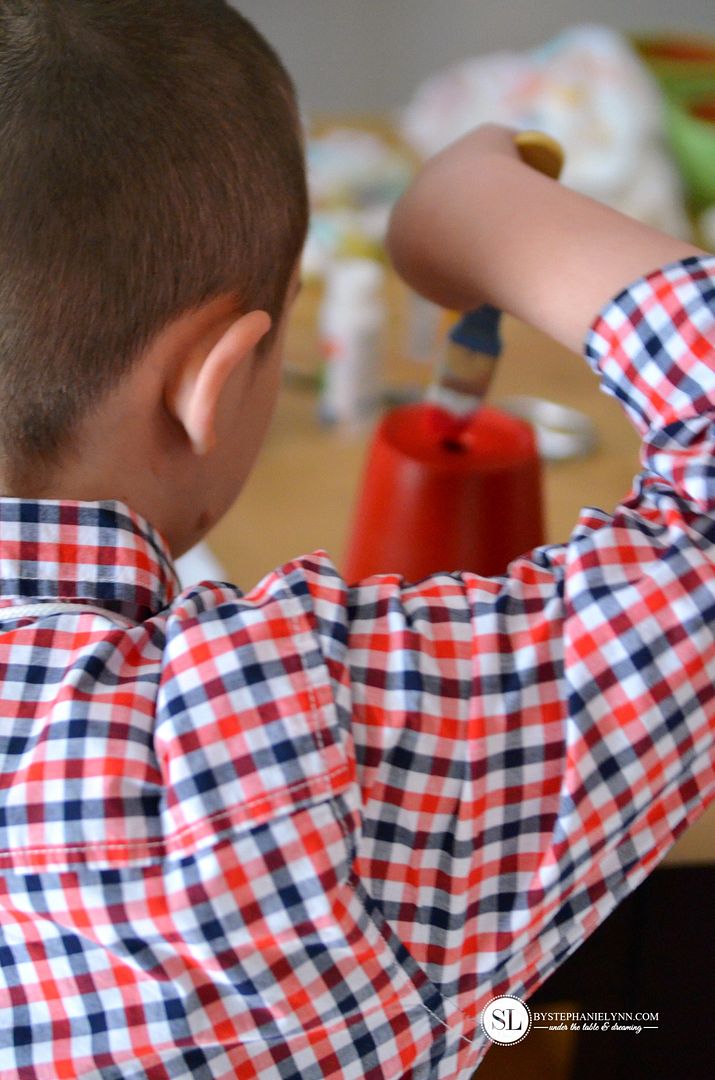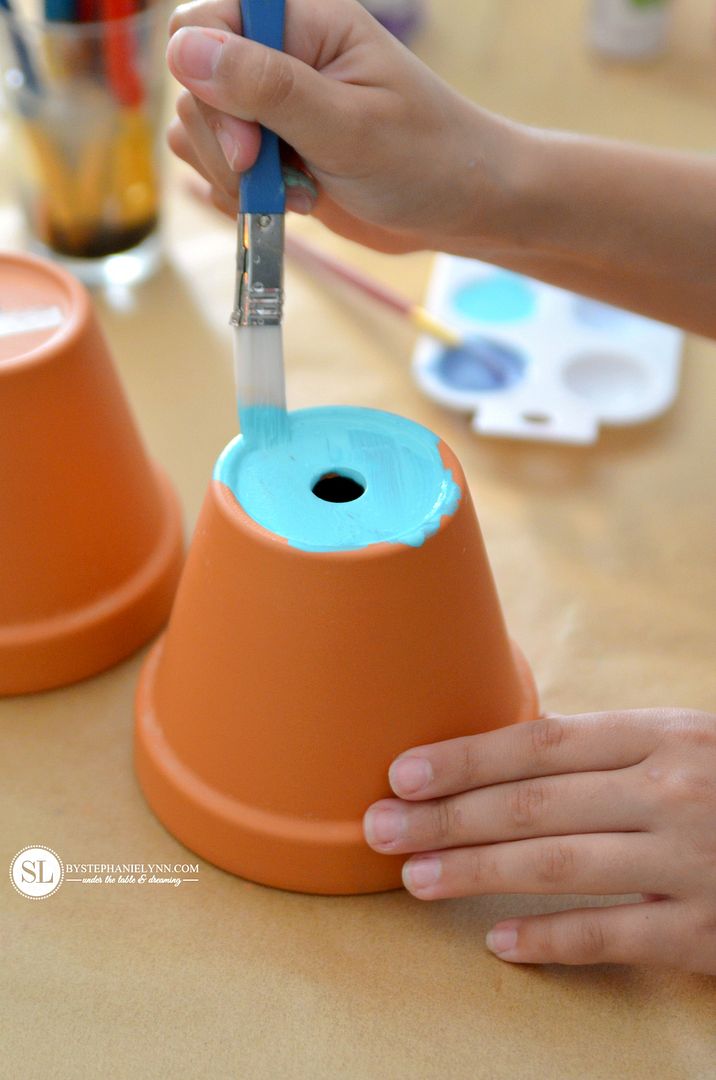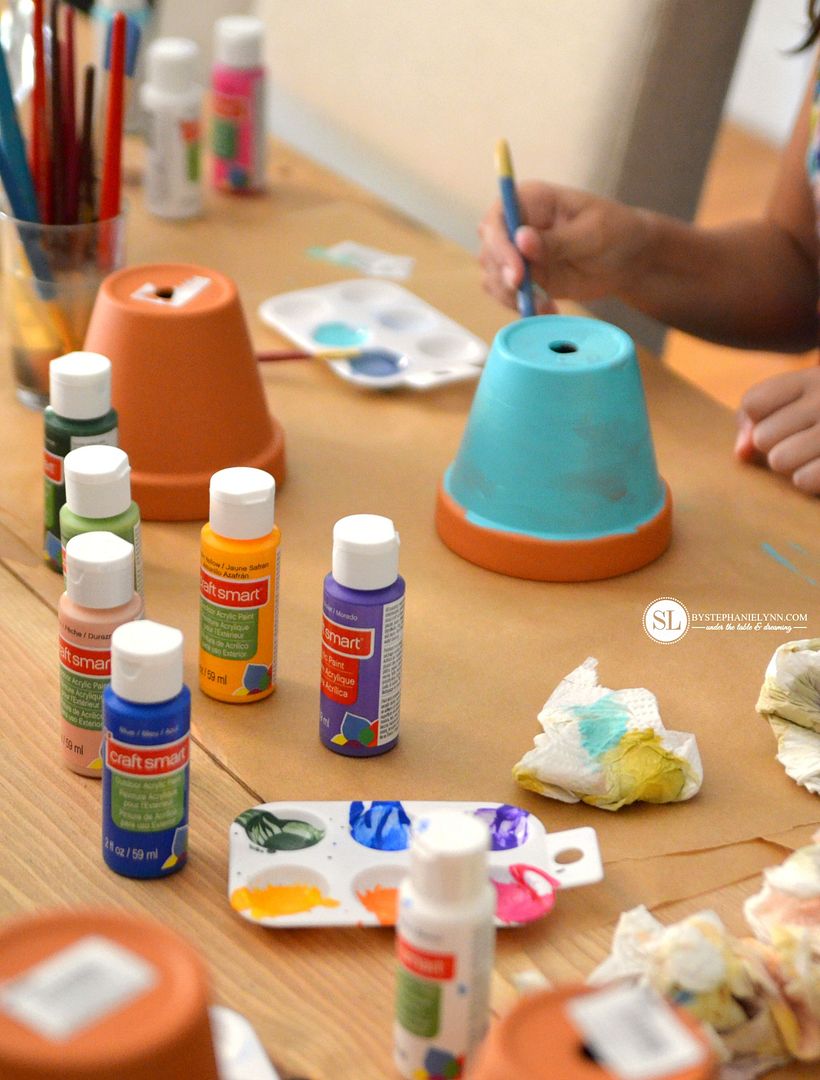 For outdoor projects be sure to use a weather-resistant acrylic paint.
We used Craft Smart® Outdoor Acrylic Paints that are specially formulated to resist water and adhere to surfaces, even in changing temperatures. No sealing or varnishing required!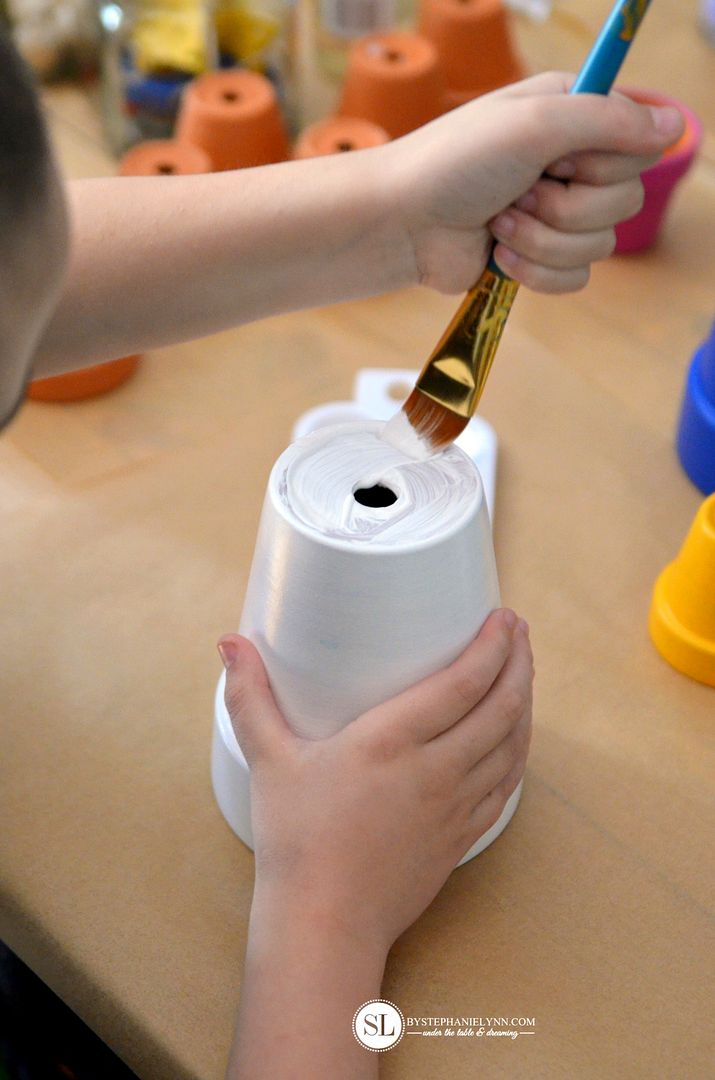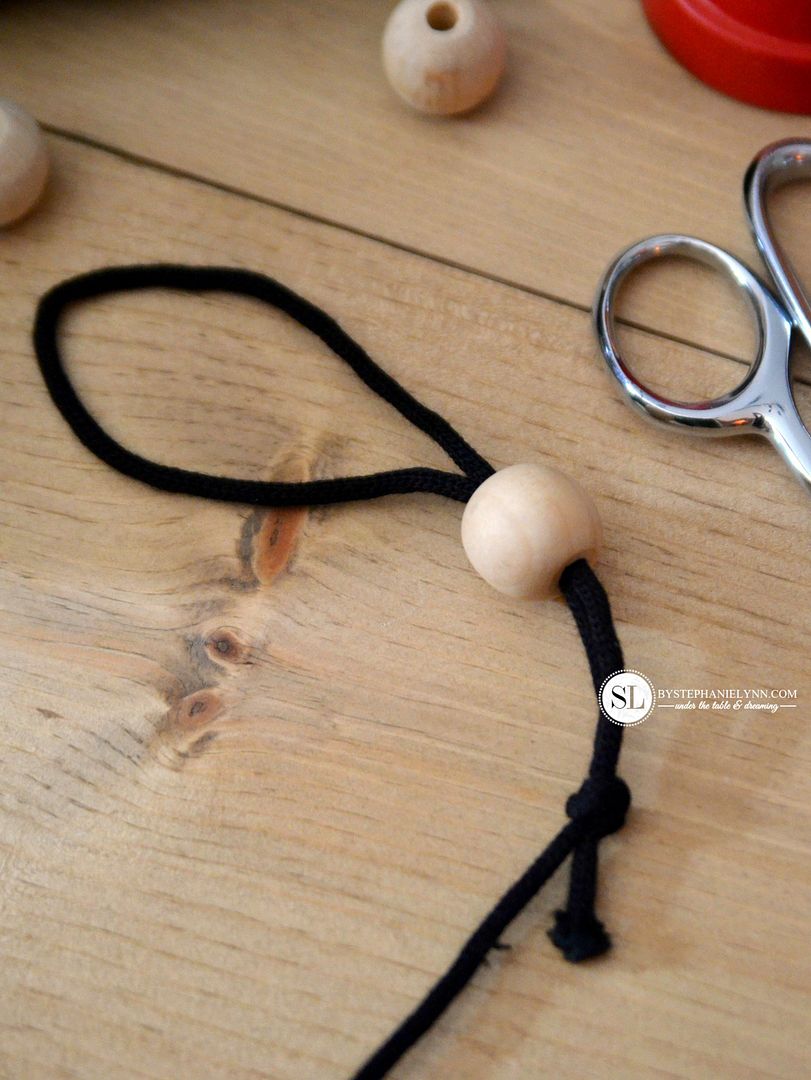 Assembling the Wind Chime 
Cut a long piece of macrame cording. Make sure the piece of cording is long enough for all of the pots you plan to string together.
Make a loop at one end of the cording and tie a double knot. This will be the loop in which to hang the wind chime.
String on a wooden bead.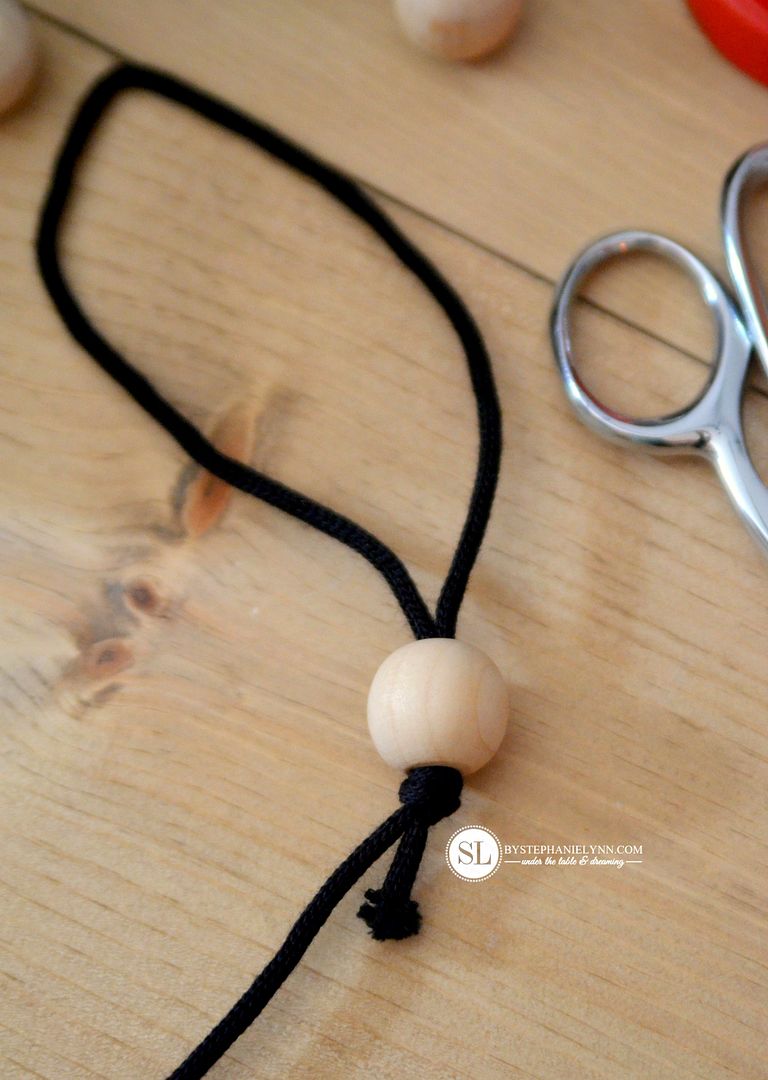 Slide the bead down to the knot.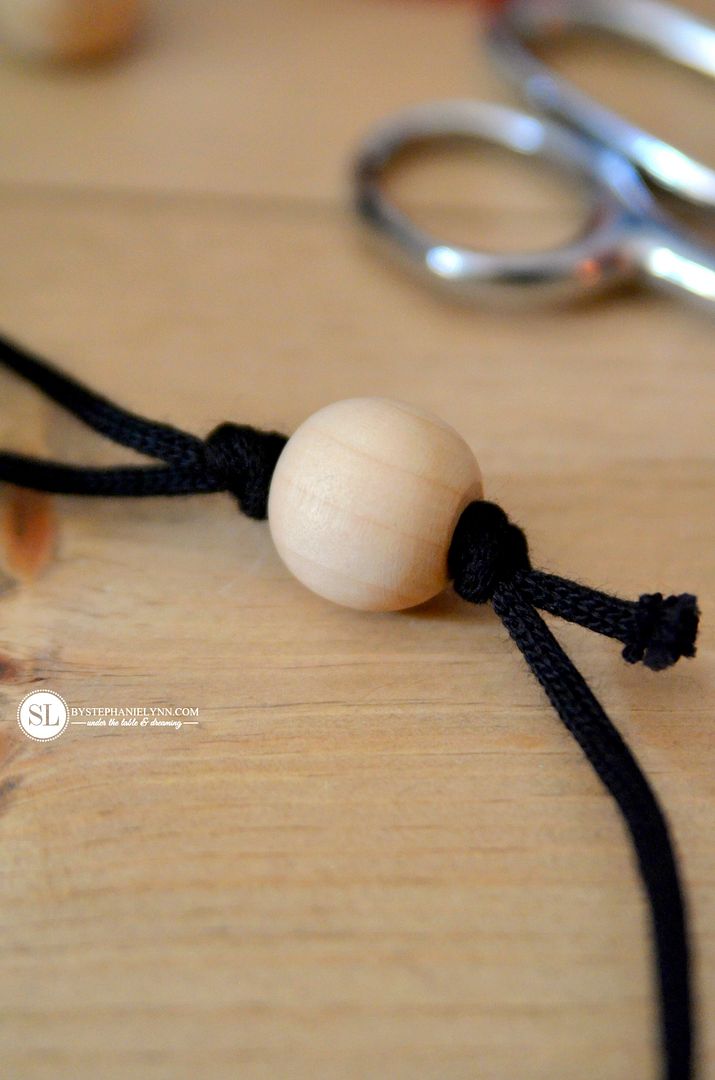 Tie another double knot at the top of the bead, as shown above. This will secure the bead into place.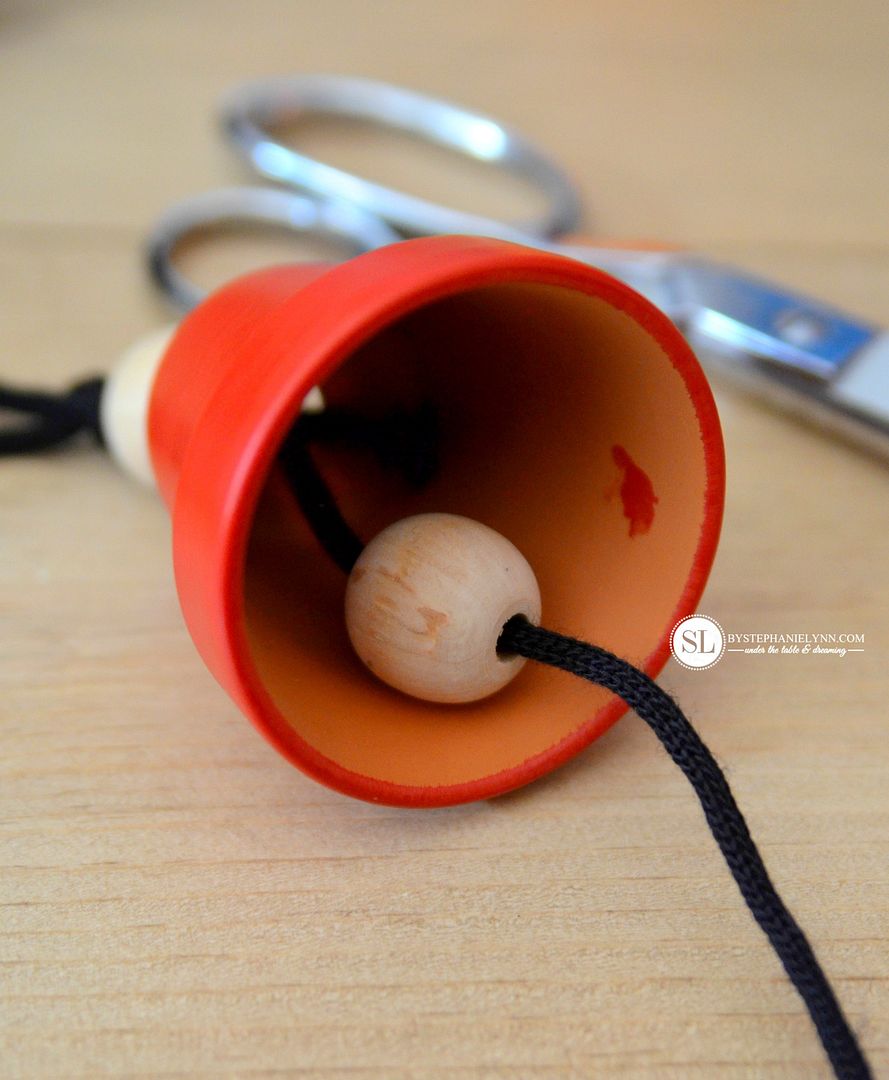 Slide the first terra cotta pot on the string. The pot will be hung upside down, so slide the bottom of the pot all the way up to the first knotted bead – as shown above.
Thread a second bead onto the macrame cording.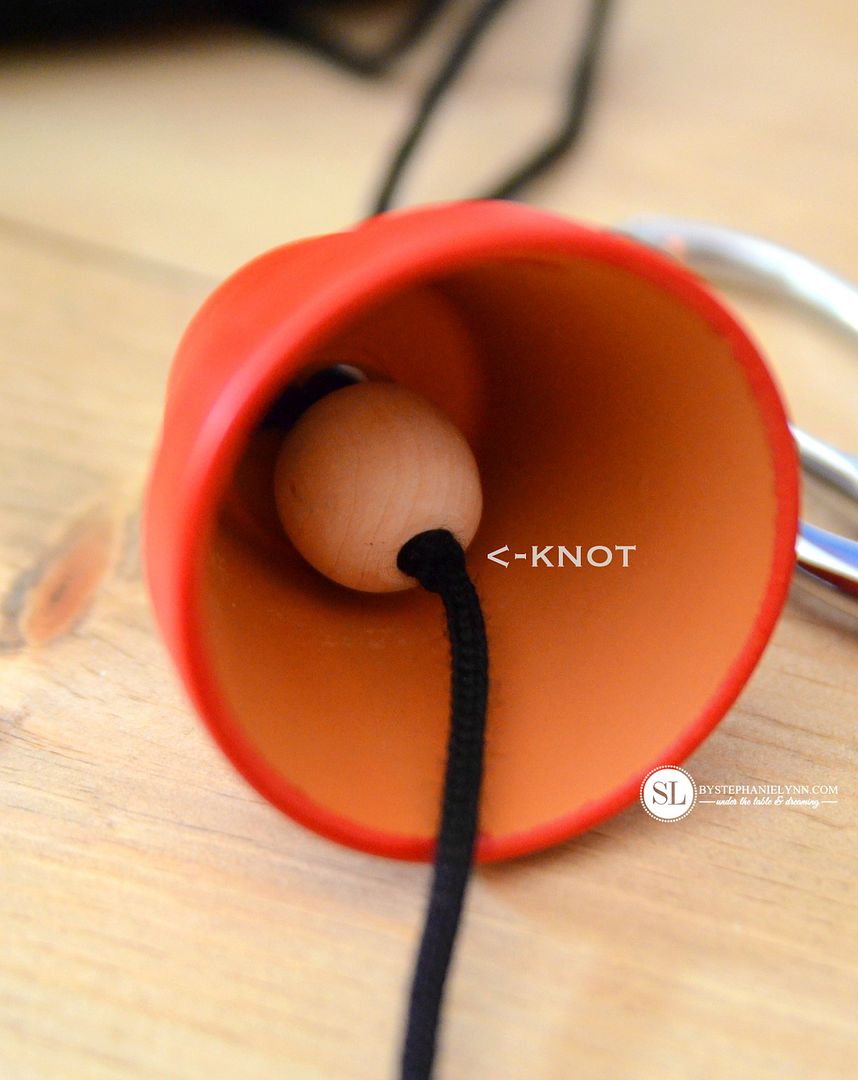 Tie a double knot to secure the bead in place. This bead will hold the pot in place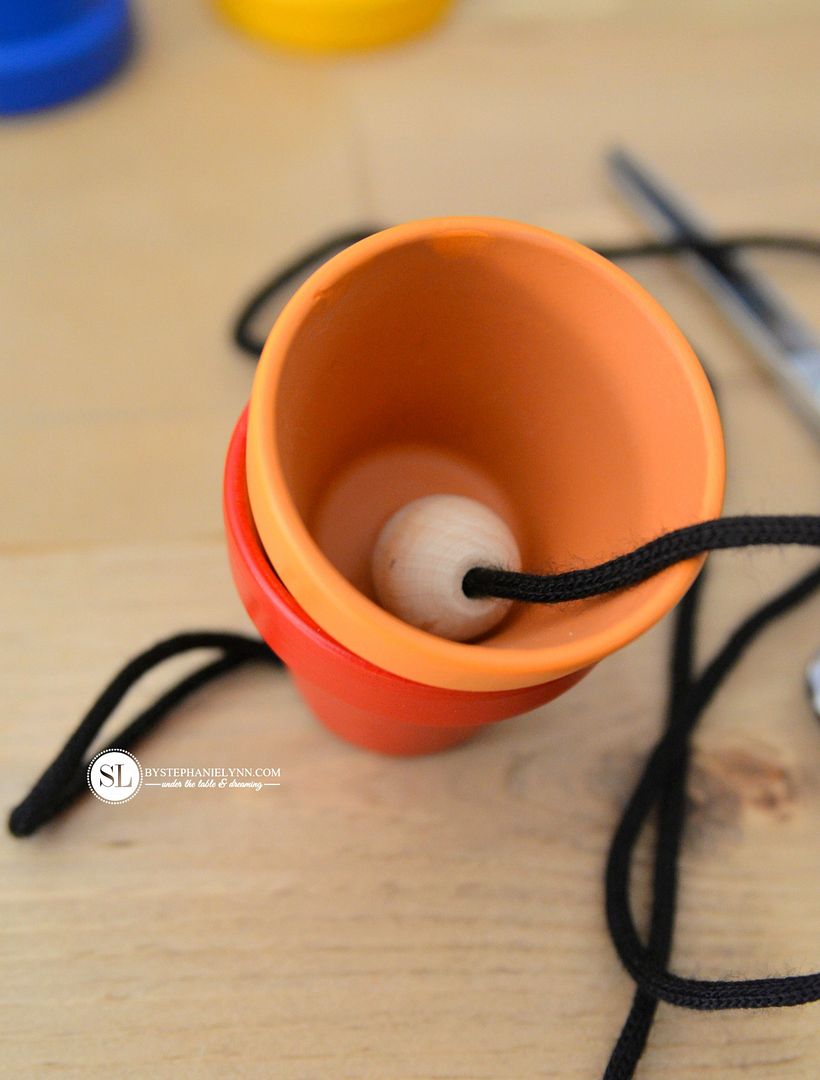 Slide on the second terra cotta pot, along with another wooden bead.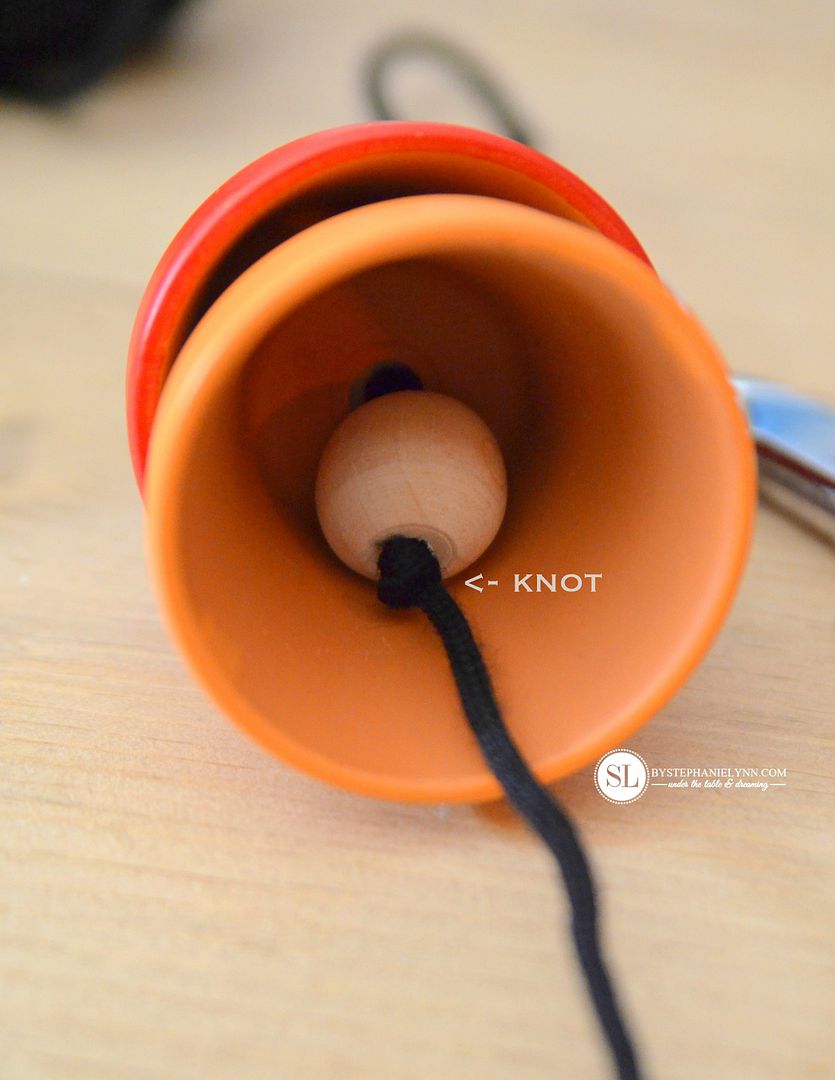 Check the positioning of the bead, to ensure there is enough room for the second pot to swing loosely, and tie a double knot to hold it in place.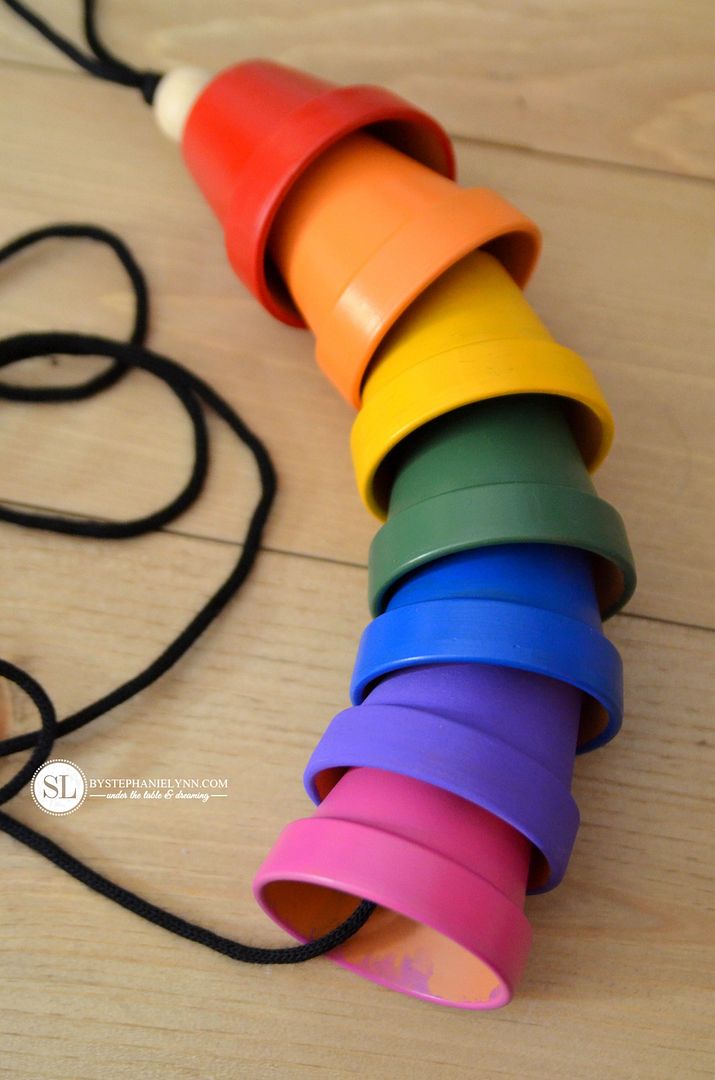 Continue sliding on the remaining pots, repeating the bead and double knot process above, until all of the pots are assembled.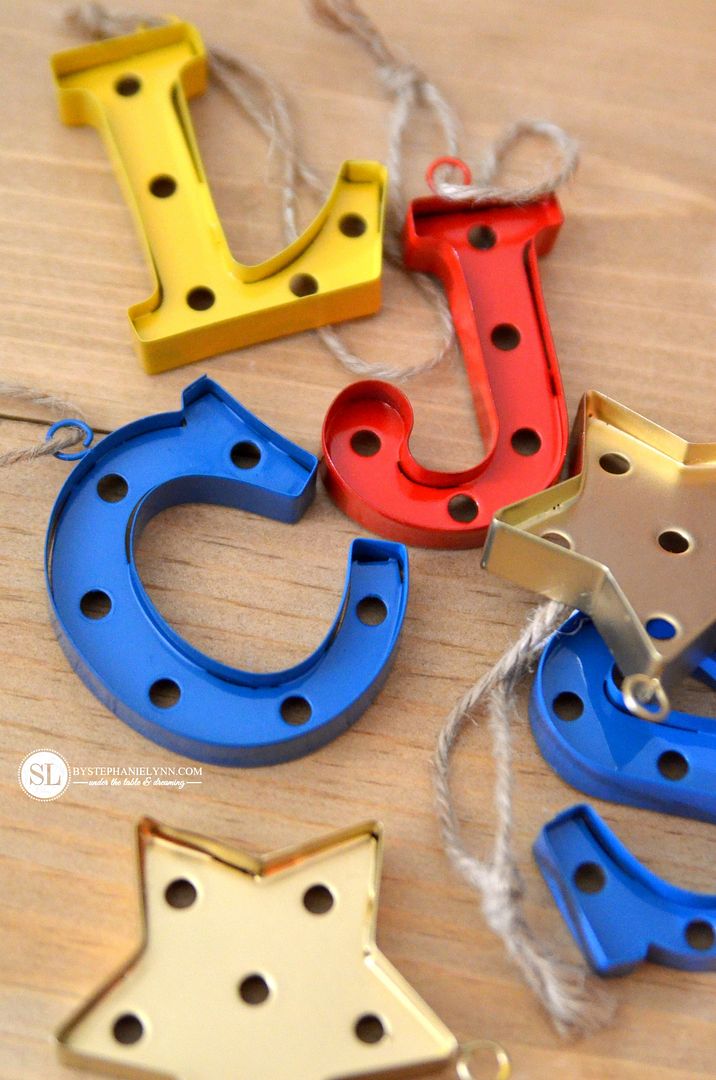 At this point the excess macrame cording can simply be cut off or a small charm can be added to dangle from the bottom of the wind chime.
Some charm options are smaller clay pots, beads, shells, or other trinkets – like these mini metal marquee letter ornaments, found at Michaels.
We used a few different options for each of our wind chimes, which are noted below.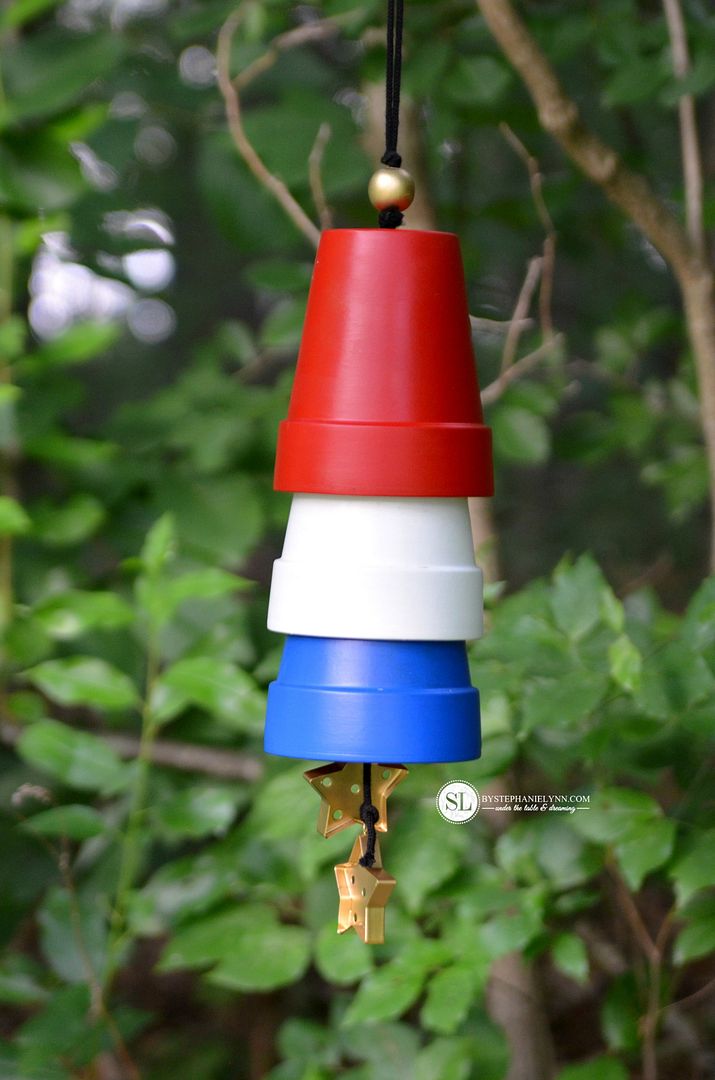 American Flag Flower Pot Wind Chimes
For this wind chime we used three (4 1/2 diameter) terra cotta rose pots.
The top bead was spray painted gold – along with the mini metal marquee star ornaments we hung from the bottom.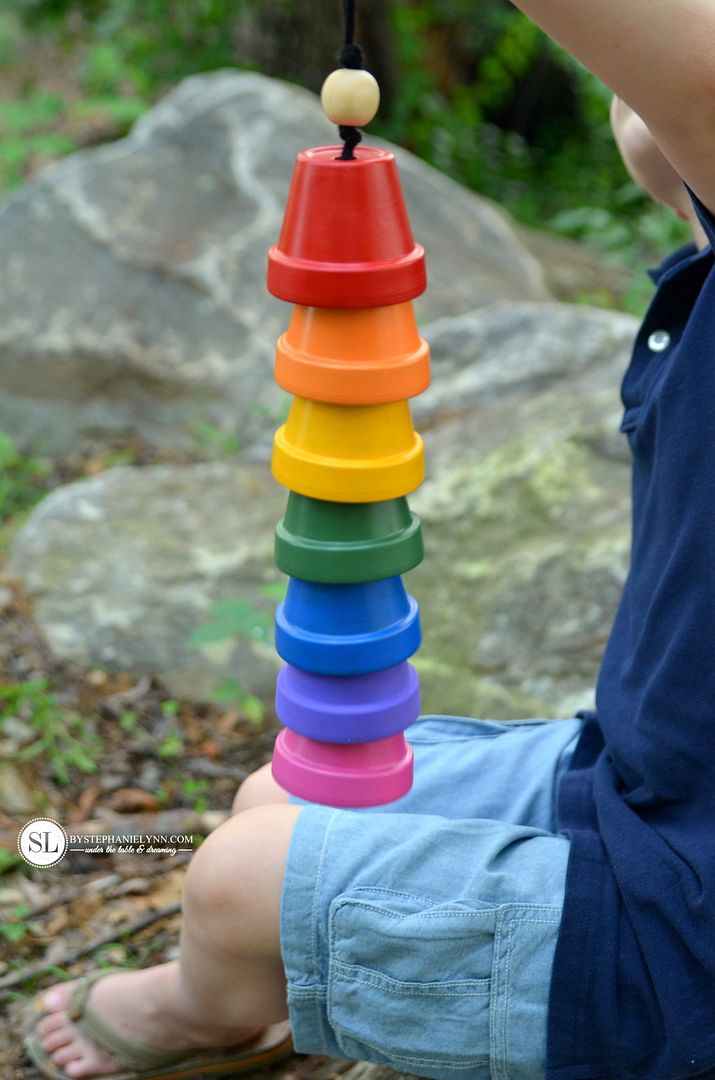 Painted Rainbow Flower Pot Wind Chimes 
For this wind chime we used seven (2 inch) terra cotta clay pots.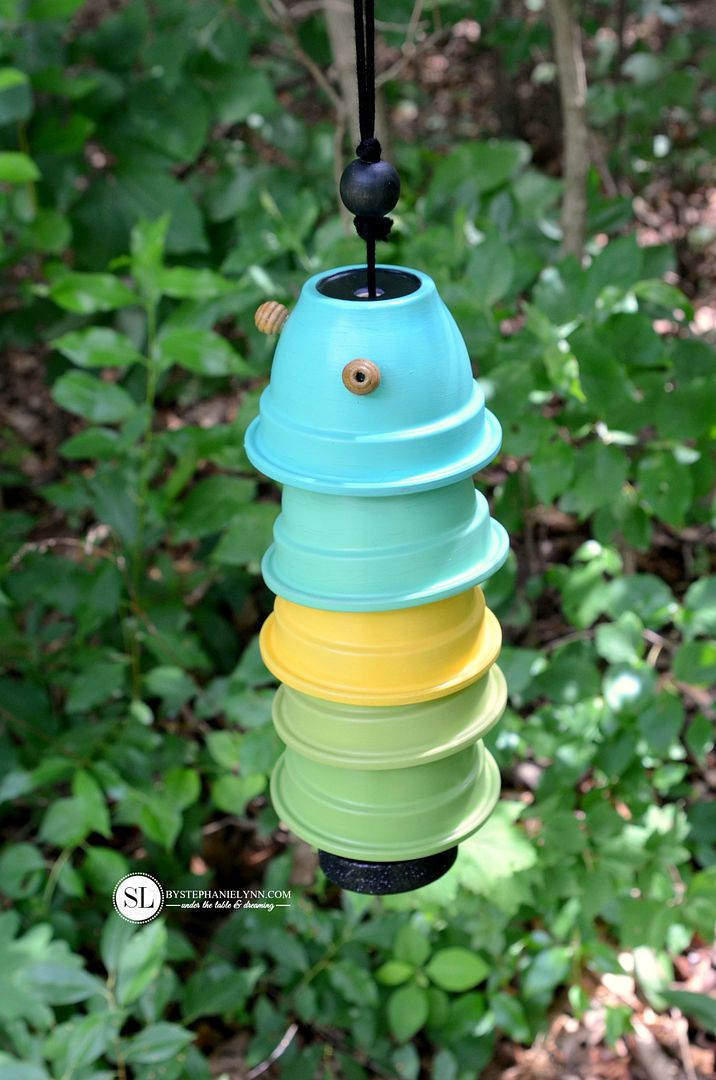 Fish Flower Pot Wind Chimes 
For this wind chime we used five (4 inch) bell shaped terra cotta clay pots
 for the 'head and body' and one (2 inch) terra cotta clay pot for the 'fin dangle'.
The top bead was painted black – as well as the inner ring of the top pot, for the 'fish's mouth'.  The 2 inch pot used for the dangler was also painted black and the rim was brushed with outdoor mod podge and sprinkled with onyx glitter.
Two wooden crafting beads were attached to the top pot with permanent crafting adhesive for the 'eyes'.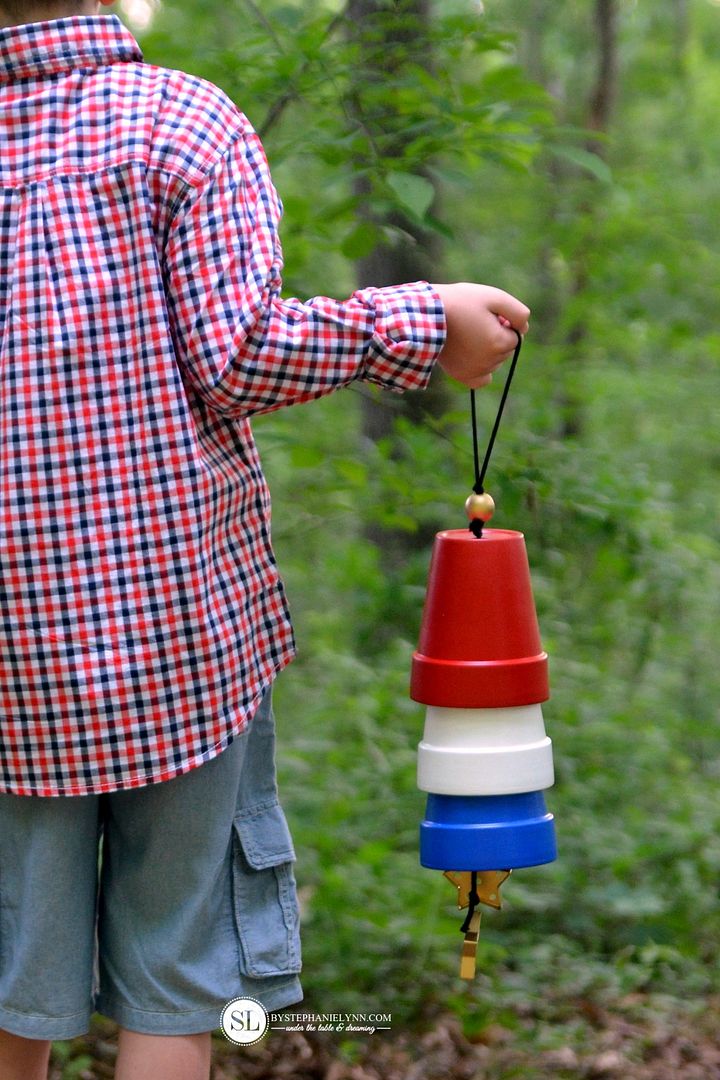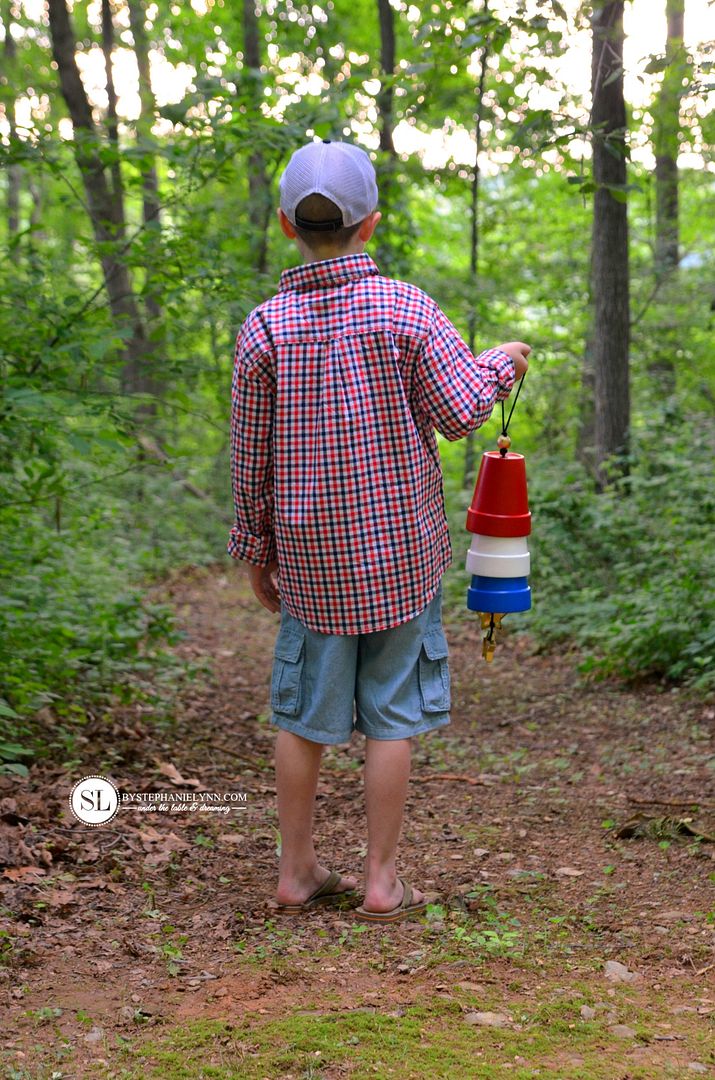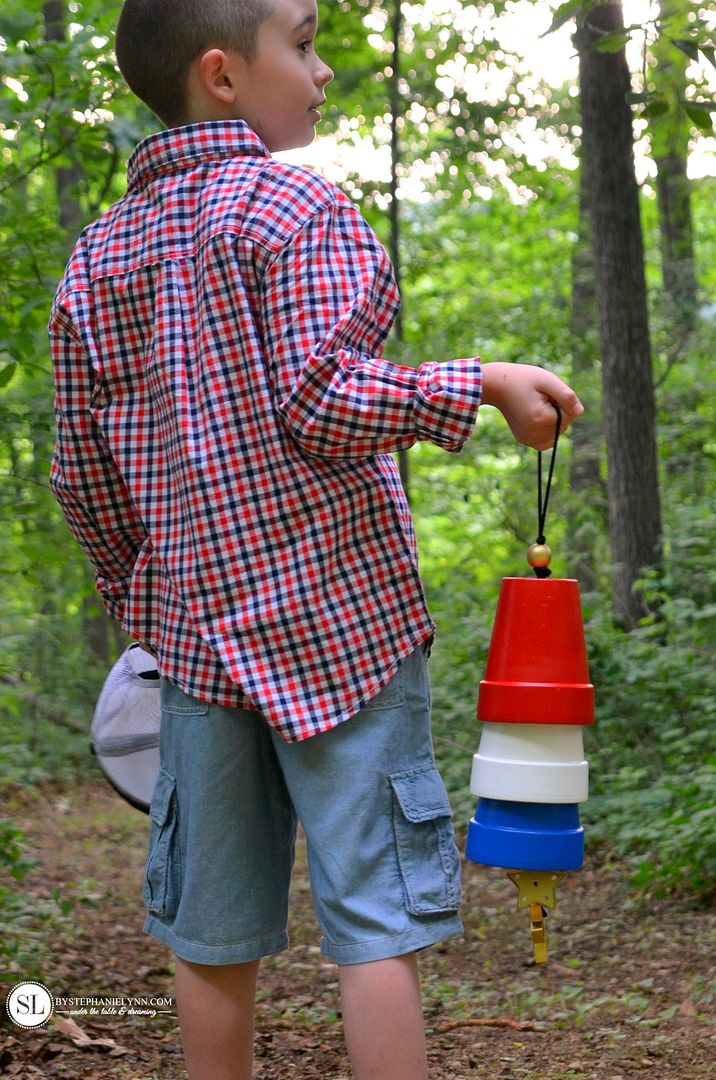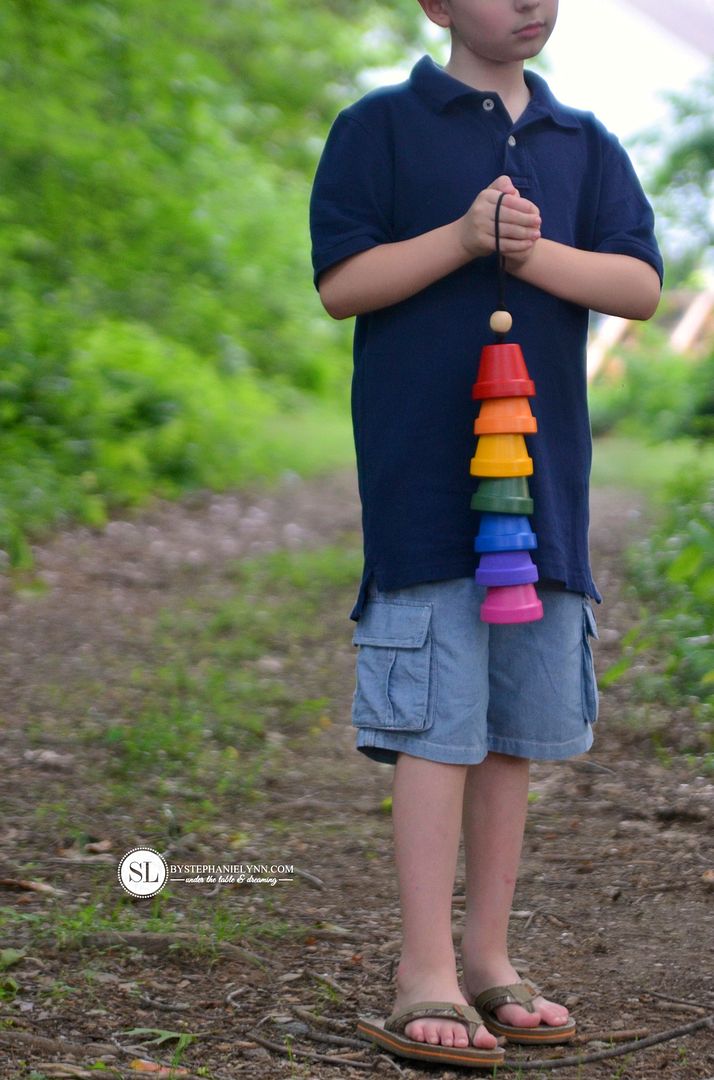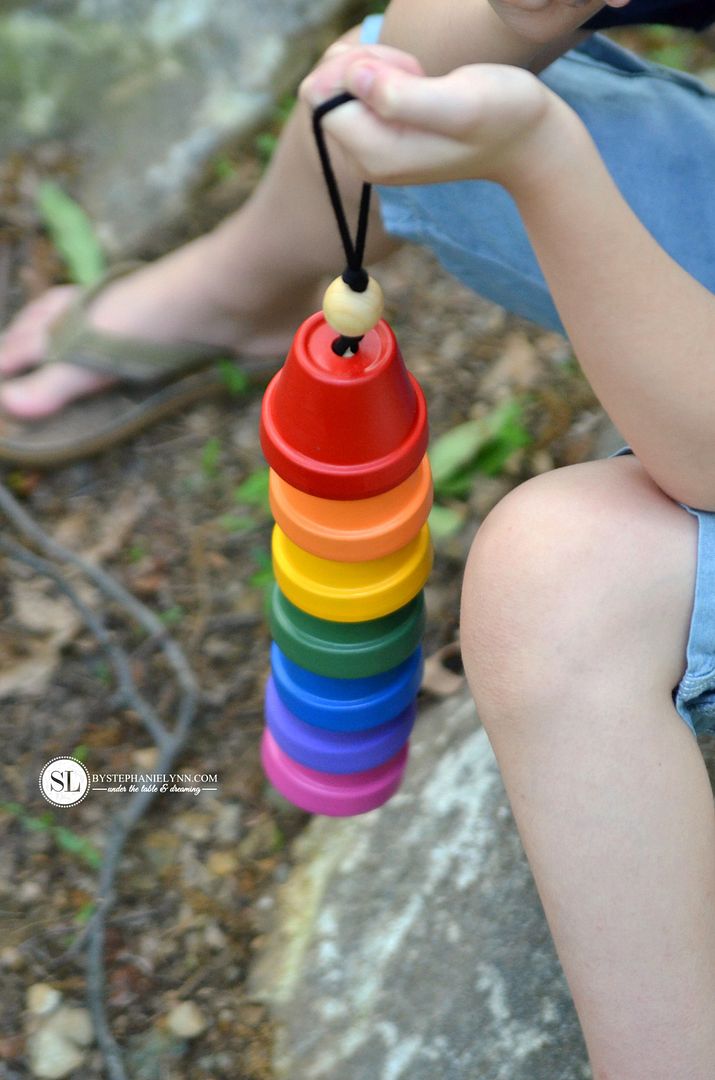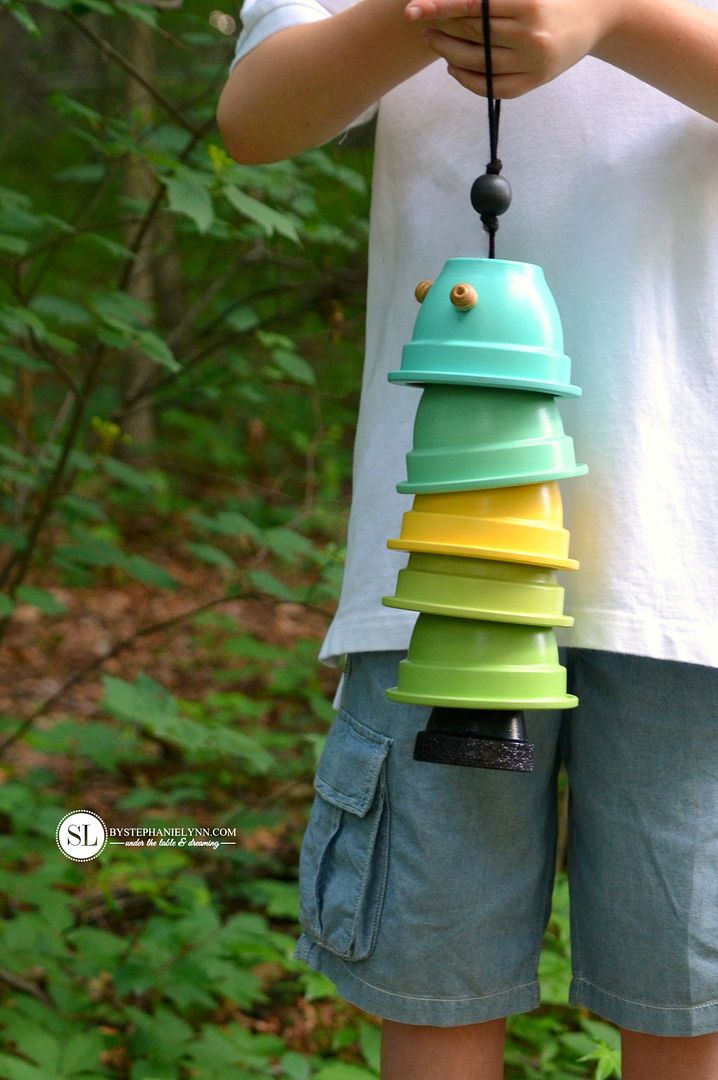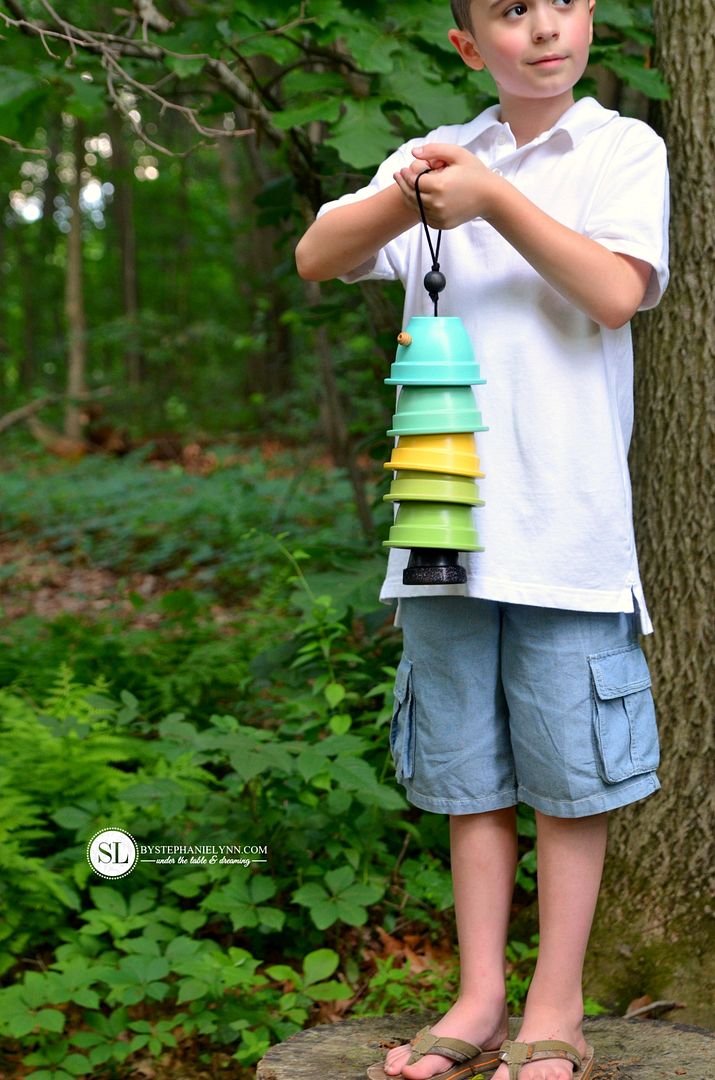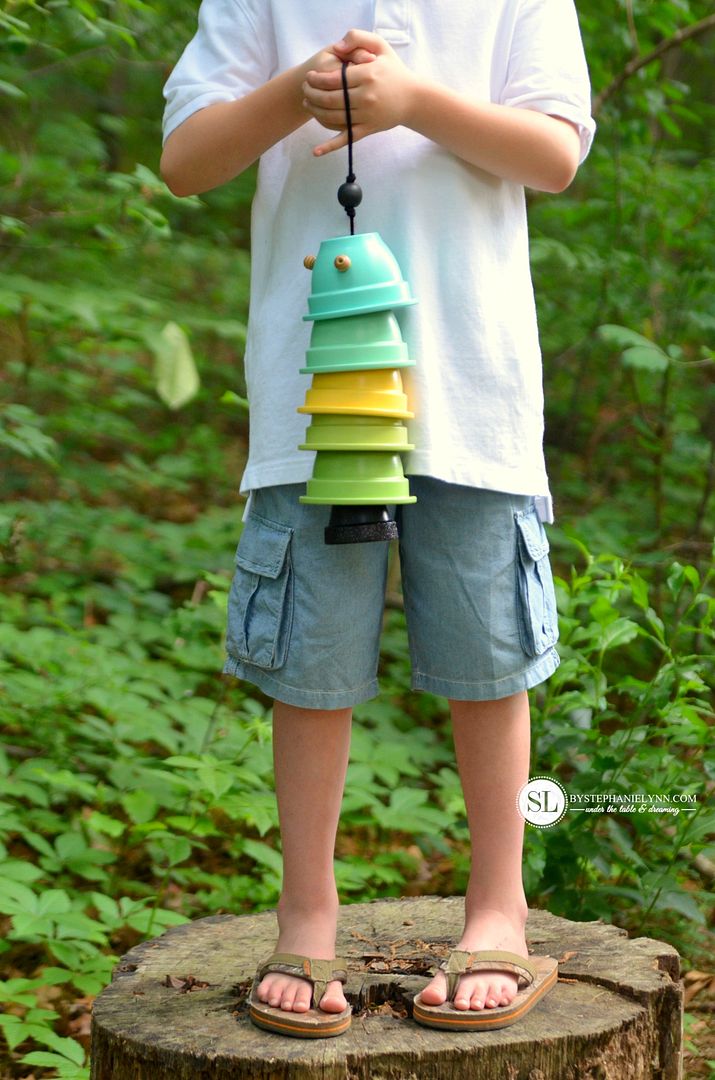 If crafting is on your summer to-do list be sure to check out the #CraftInStyle Instagram Sweepstakes for a chance to win a weekly prize pack including a $100 Gymboree gift card, a $100 Michaels gift card and craft supplies! To enter follow @Gymboree and @MichaelsStores on Instagram and share a photo of your family getting crafty inspired by each week's Passport to Imagination summer destination. Don't forget to tag your photos with #CraftInStyleSweeps for a chance to win.

This post is brought to you by Michaels
. The opinions read here are entirely my own. Join Michaels this summer for a fun kids' summer crafting program, Passport to Imagination. This seven-week summer road trip takes kids on an imaginary journey from the beach to the country fair and more – teaching a series of different crafts during each session. The classes are held every Monday, Wednesday and Friday from 10 am to noon from June 14-July 31 at every Michaels location across the U.S. From craft time to beach time, help your little ones enjoy the little and big moments this summer with cute, coordinate looks from Gymboree. Since 1976, Gymboree has proudly watched kids learn and grow through the power of play and seen firsthand the desire from Mom for cute, comfortable, coordinated style at an everyday great price. Where will your imagination take you this summer?