Coloring Party – host a coloring craft night | This post was sponsored by Colorwear as part of an In-Home Party Activation for Influence Central. I received complimentary products to facilitate my review. The story and opinions read here are entirely my own. #Colorwear
Coloring is no longer just for kids.
It's that time of year when life and daily schedules can become busy and hectic at times.
But coloring? Coloring is easy!
It's one creative activity that inspires us to be artistic without the real need of any required skills.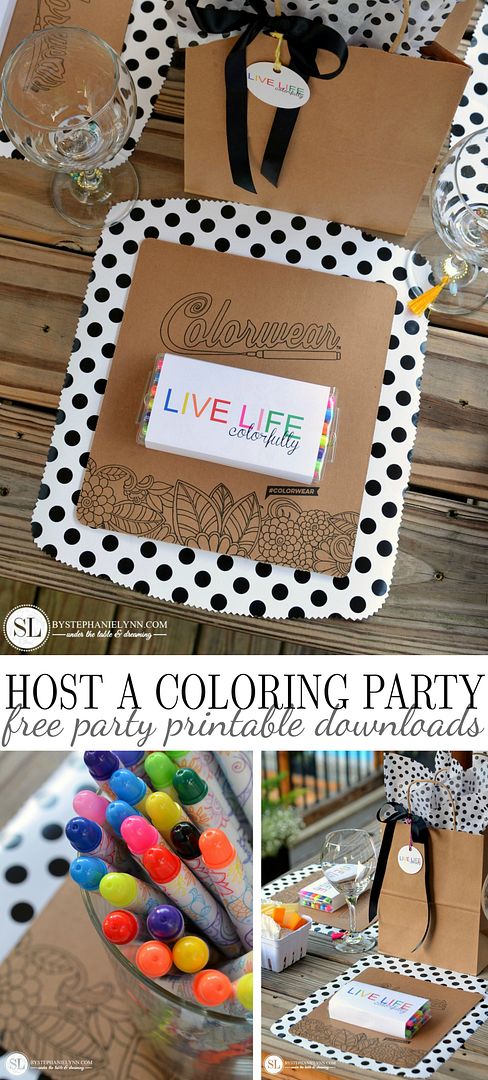 While we appreciate all we have, it's always a little exciting to push the responsibilities aside
and enjoy some crafting time with our friends.
This party though, we'll be setting the 'books' aside and coloring our own wearable pieces of art.
Colorwear is a new environmentally friendly line of colorable t-shirts from The Mountain®. Choose from over 170 captivating designs, by popular adult coloring book artists, and simply let your imagination run wild .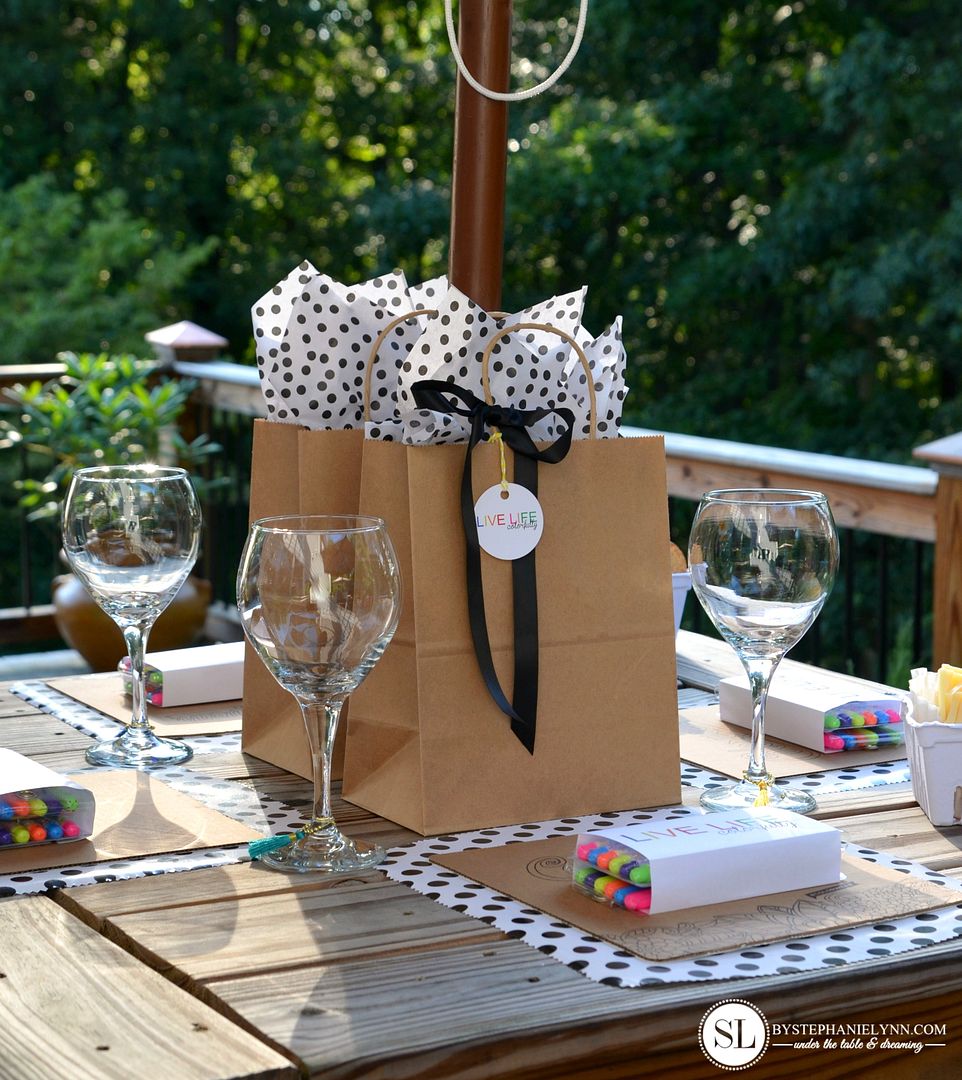 Hosting a Coloring Party is not only fun, but a great reason to gather friends, relax and unwind.
From party set up ideas to the free printable downloads, below are all of the details you'll need to host your own Coloring Party and let your inner child play.
• sign up for the Colorwear newsletter and receive 25% off your order •
and check out the party prize pack giveaway below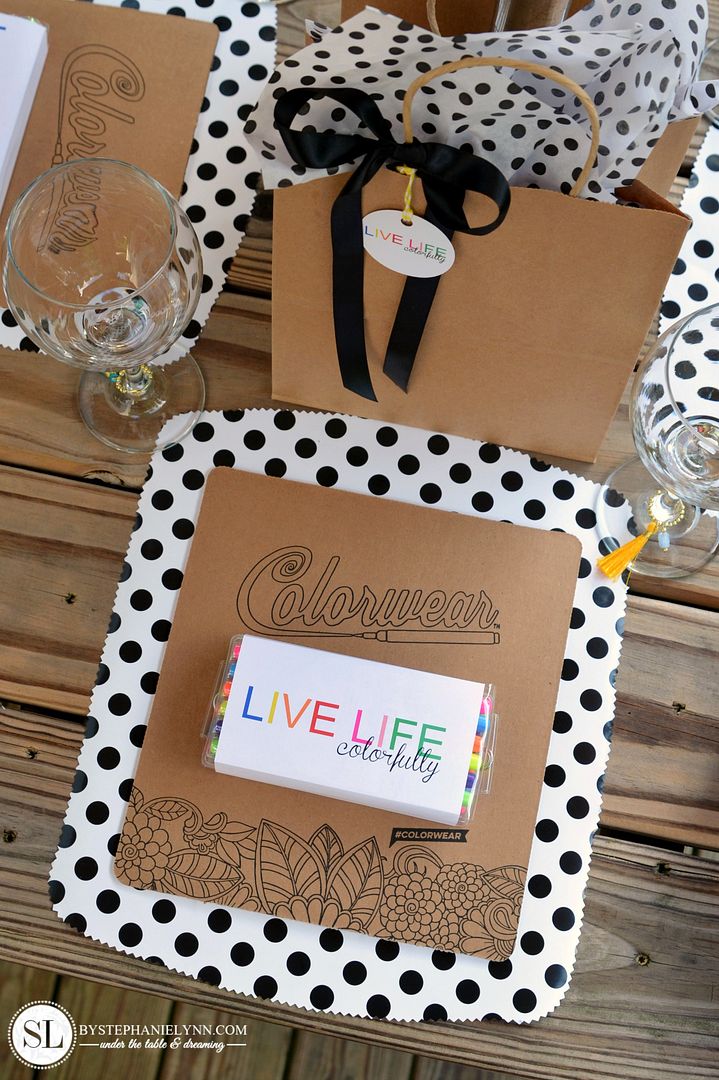 Set an inspiring, cozy space for your guests to create with a simple party table.
Here, each place setting was anchored with a piece of wrapping paper,
trimmed with a pair of pinking shears.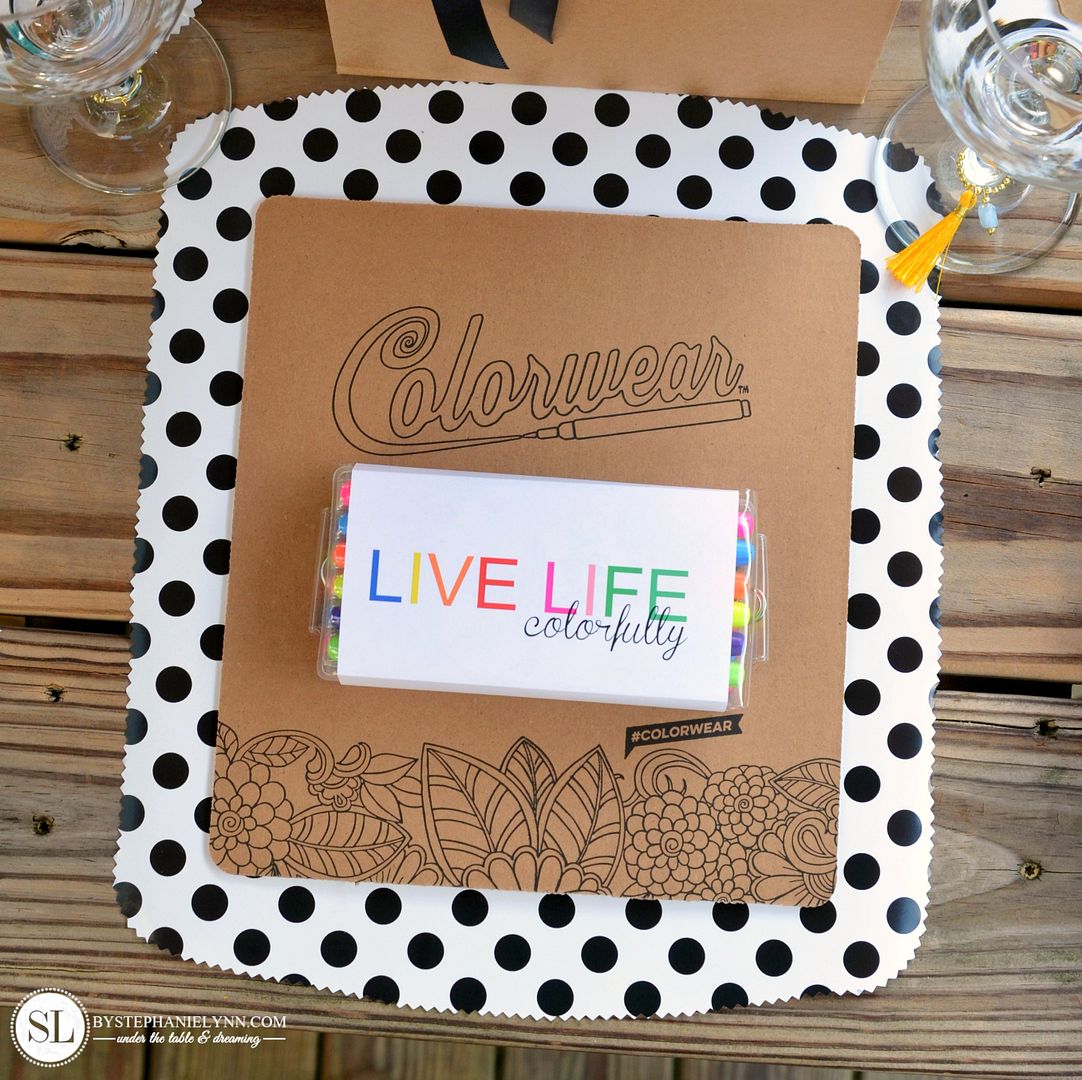 Each Colorwear shirt order includes a shirtboard and a pack of Tulip fabric markers,
which we've layered on top.
• The printable marker wrappers can be downloaded below •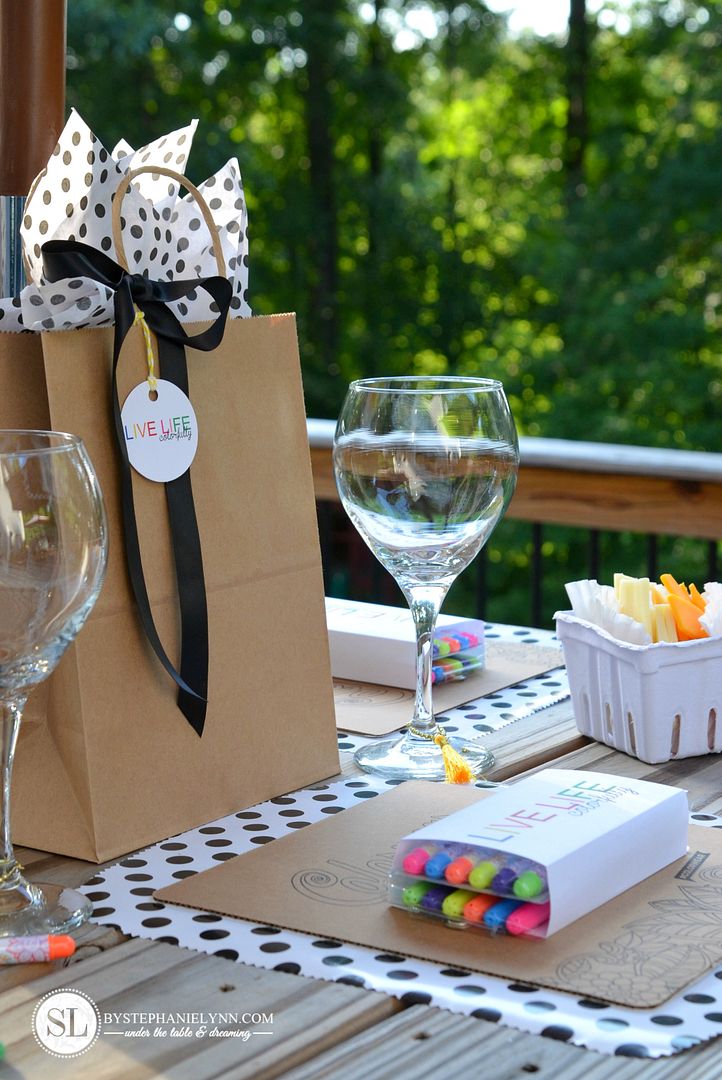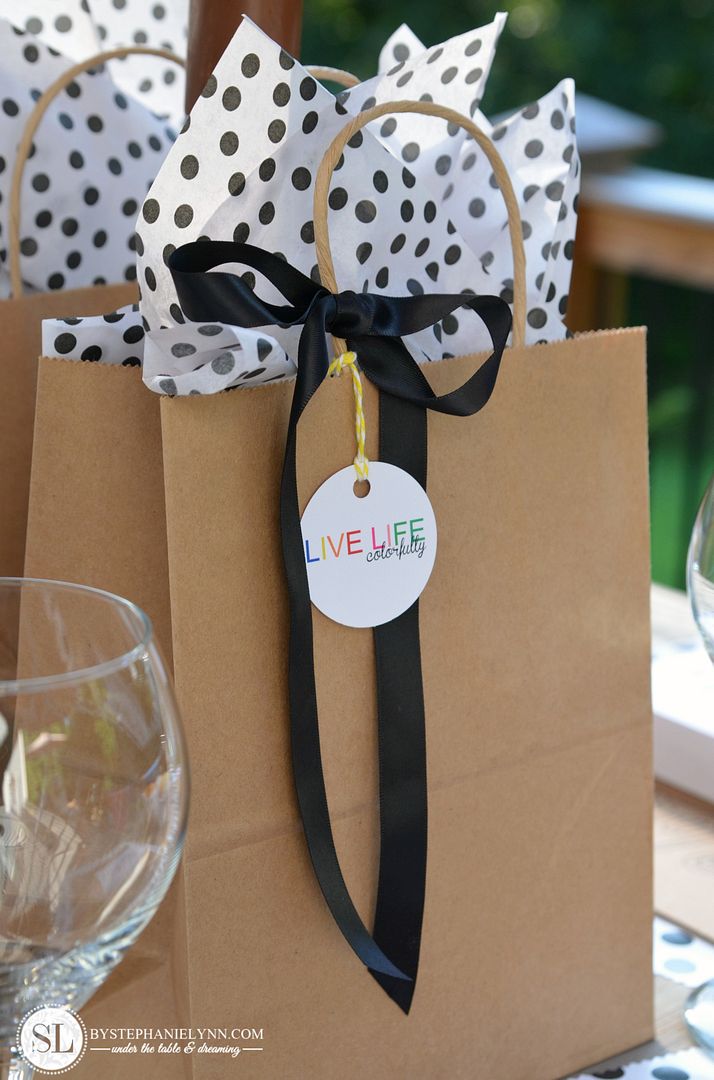 Gift Bags serve as easy centerpieces, until the party gets underway,
then double as a convenient way for your guests to carry home their creations.
• The printable gift tags can be downloaded below •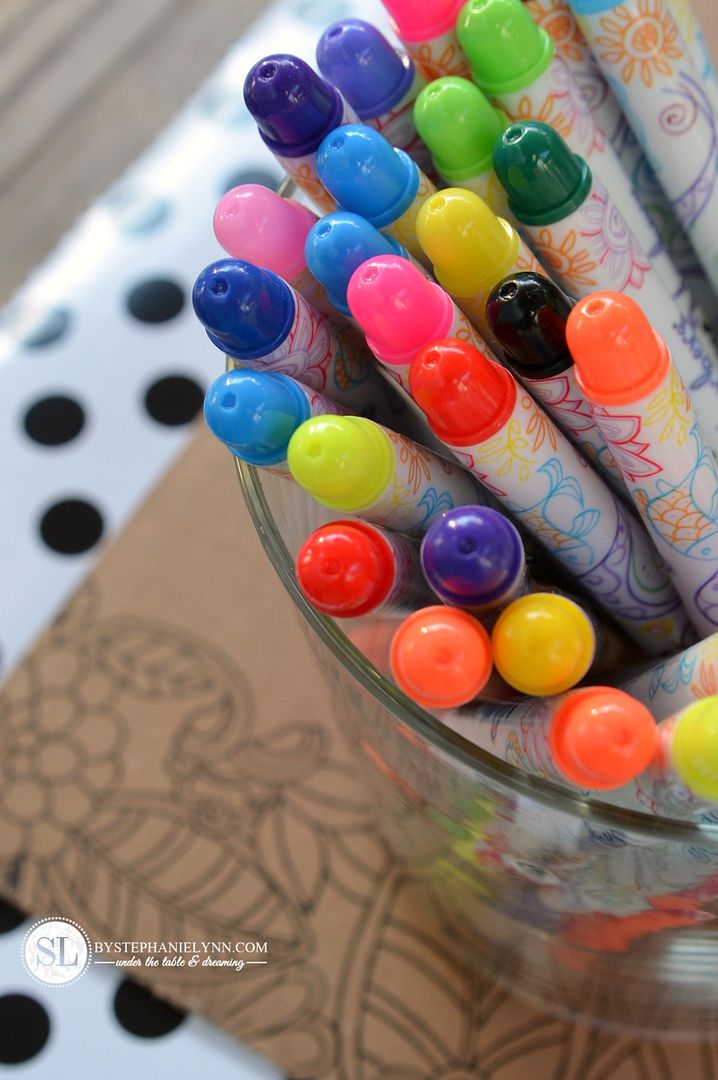 Tulip Fabric Markers are used to color in the t-shirt designs.
The permanent markers are packed with rich, quality pigment and are washable.
Each Colorwear shirt includes a pack of six markers.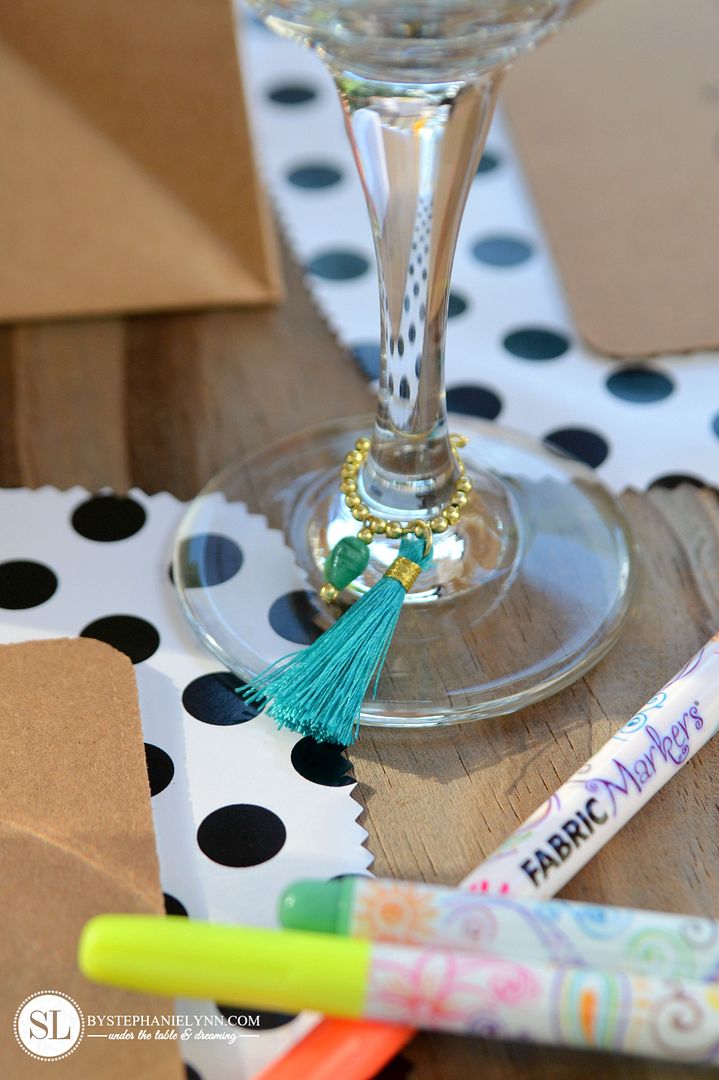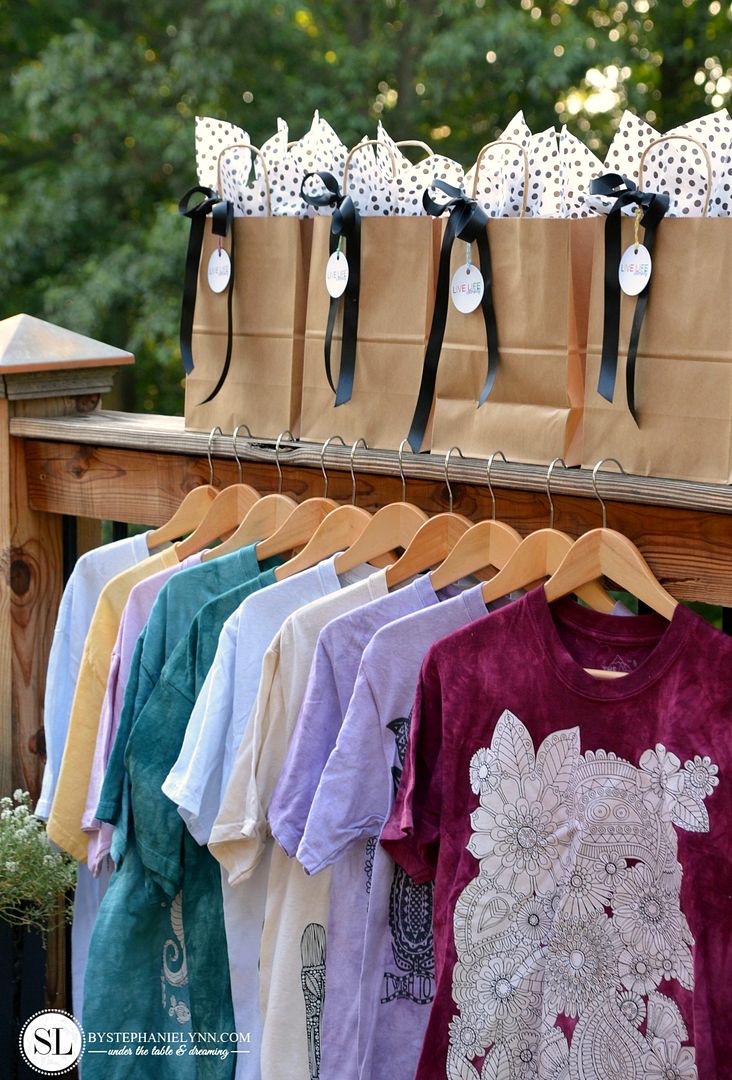 Colorwear's t-shirts are 100% cotton and come in an array of completely colorable designs including Mandalas, animals, pets, and inspirational quotes – just to name a few.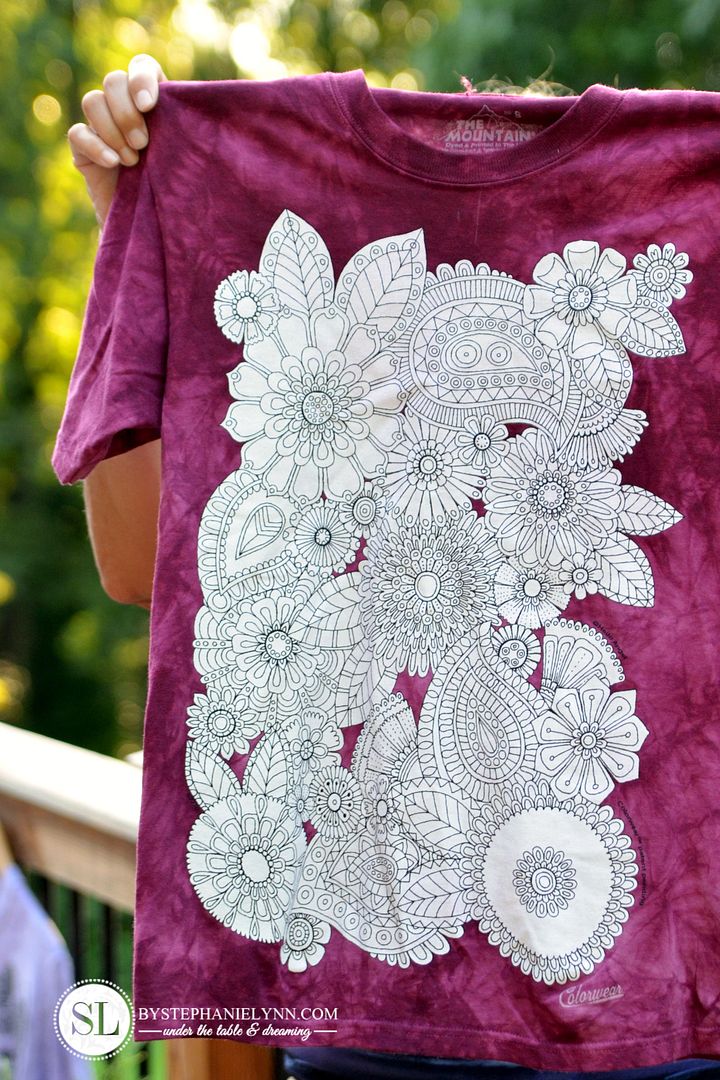 The shirts are dyed using organic dyes
and the designs are printed with soft, non-toxic water-based inks.
It's recommended to wash the tees in cold water prior to decorating. Once dry, simply insert the shirtboard between the layers of fabric and use it as a coloring surface. After decorating, wash the tee in warm water, gentle cycle with mild soap and lay flat to dry.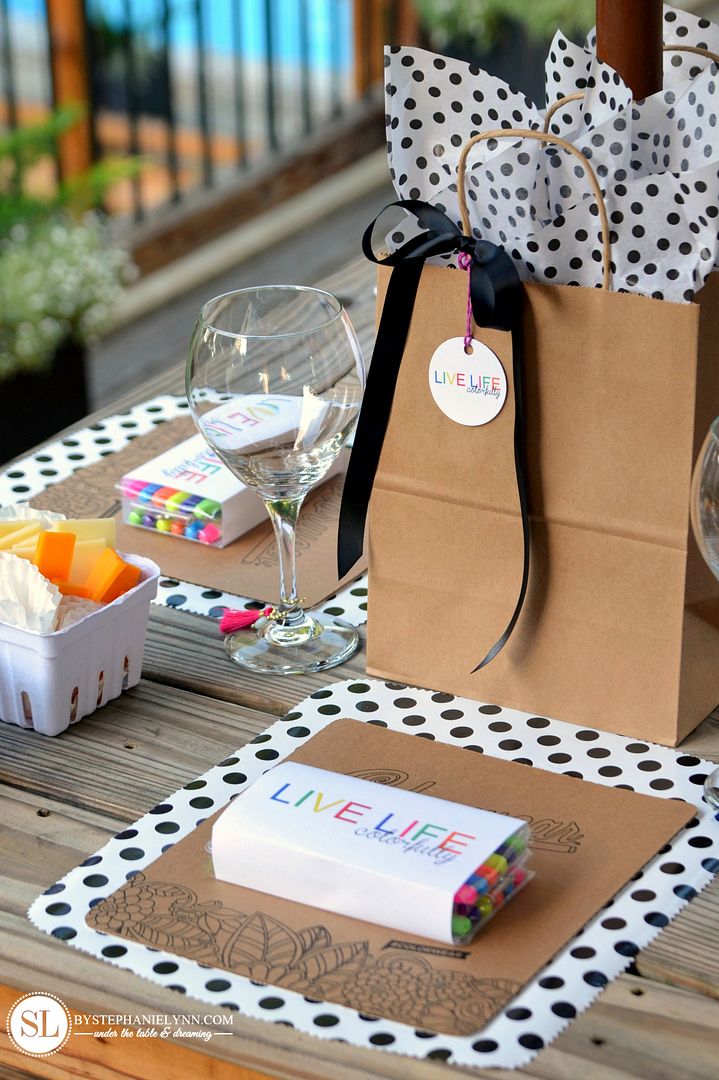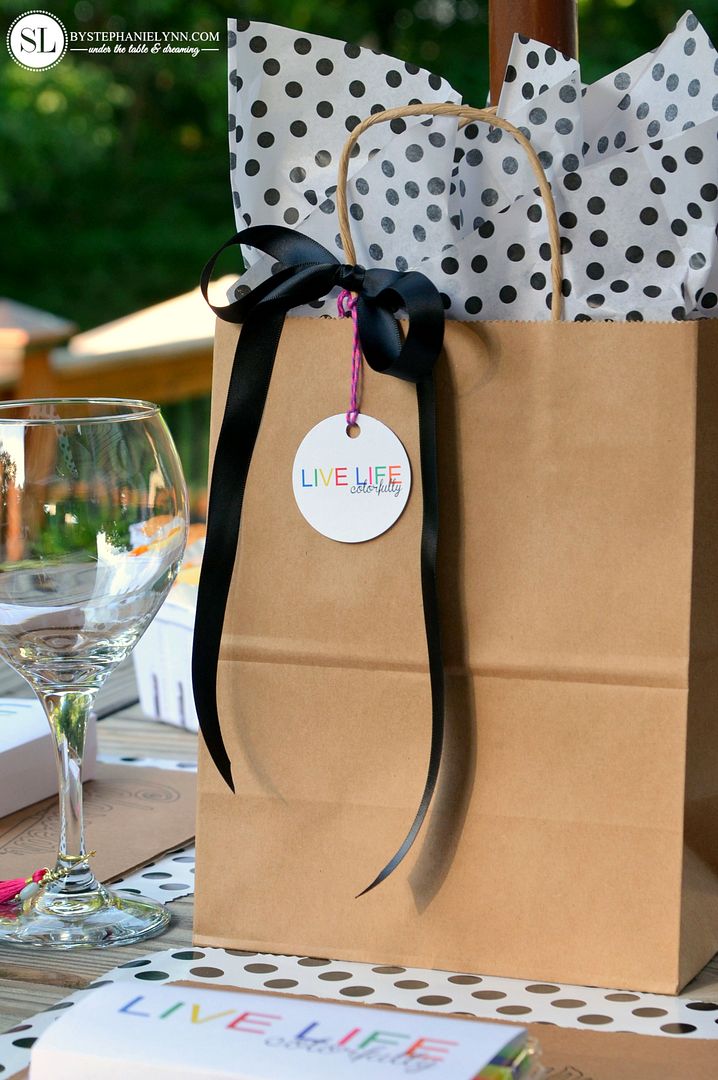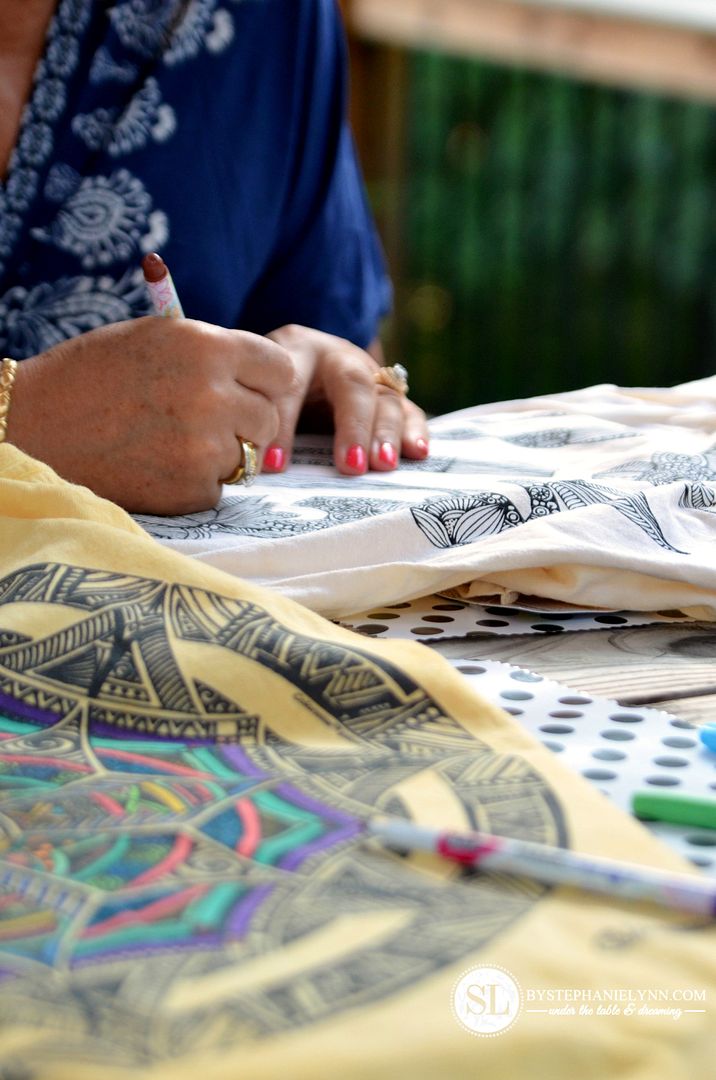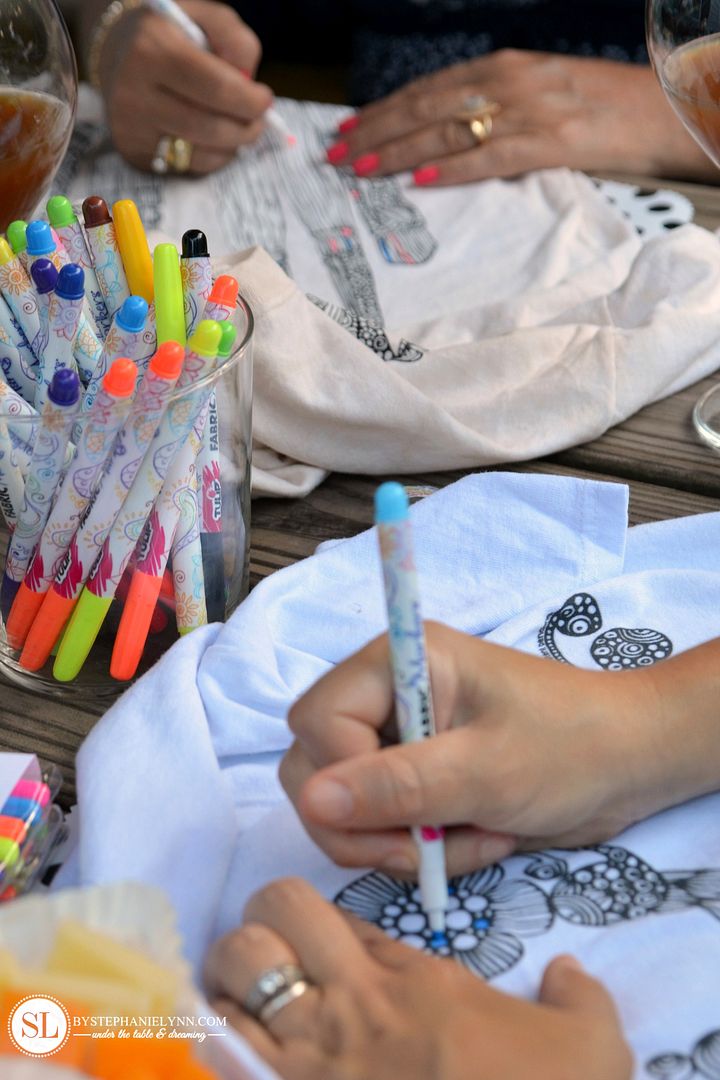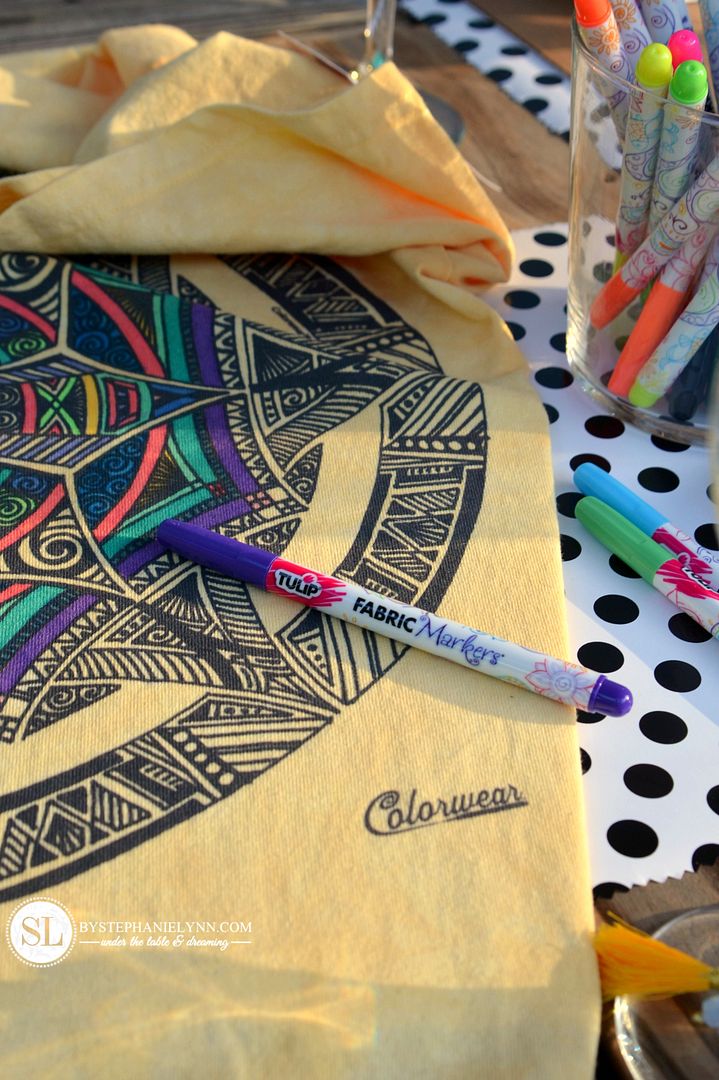 Here are few of our favorite completed designs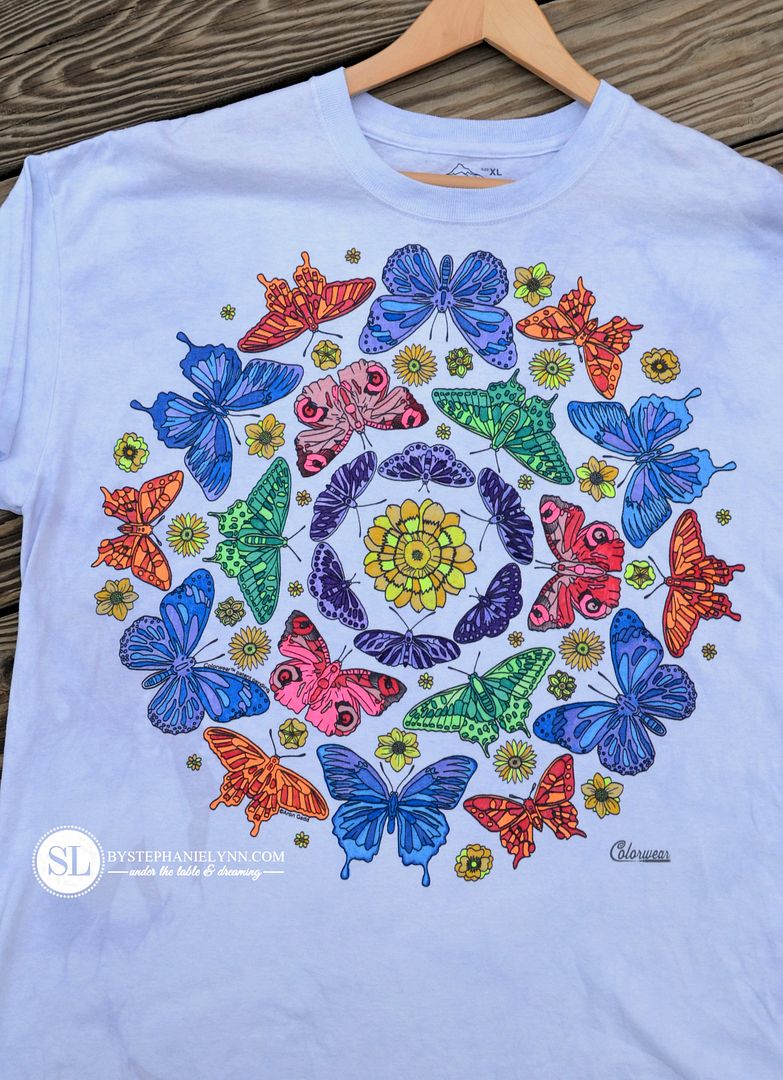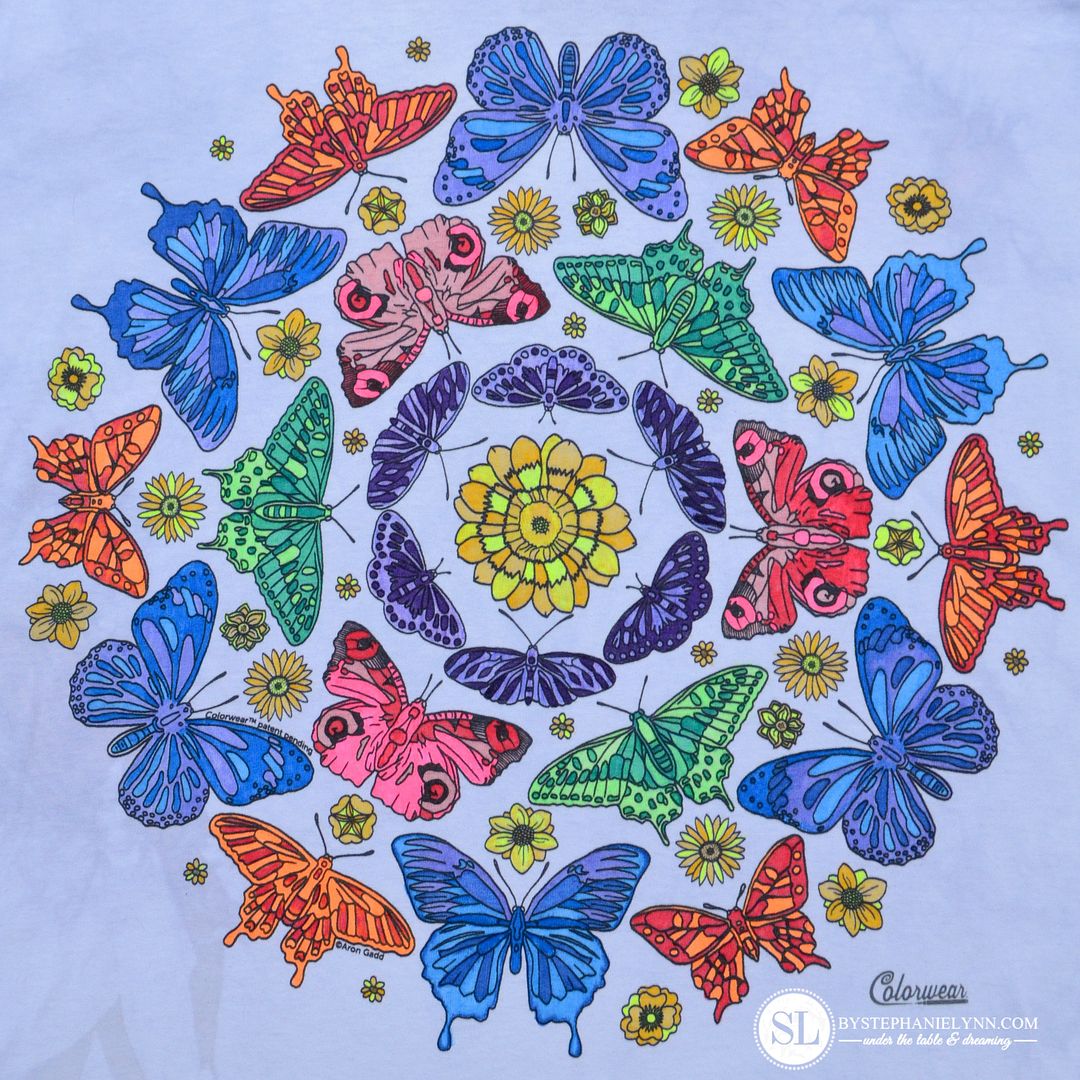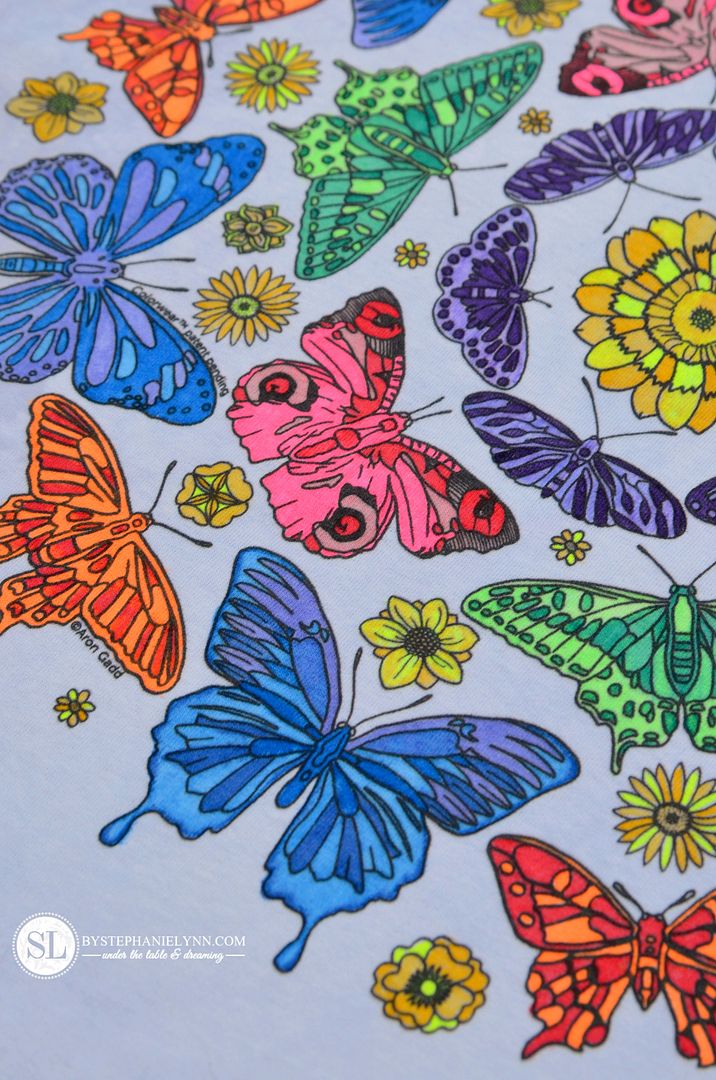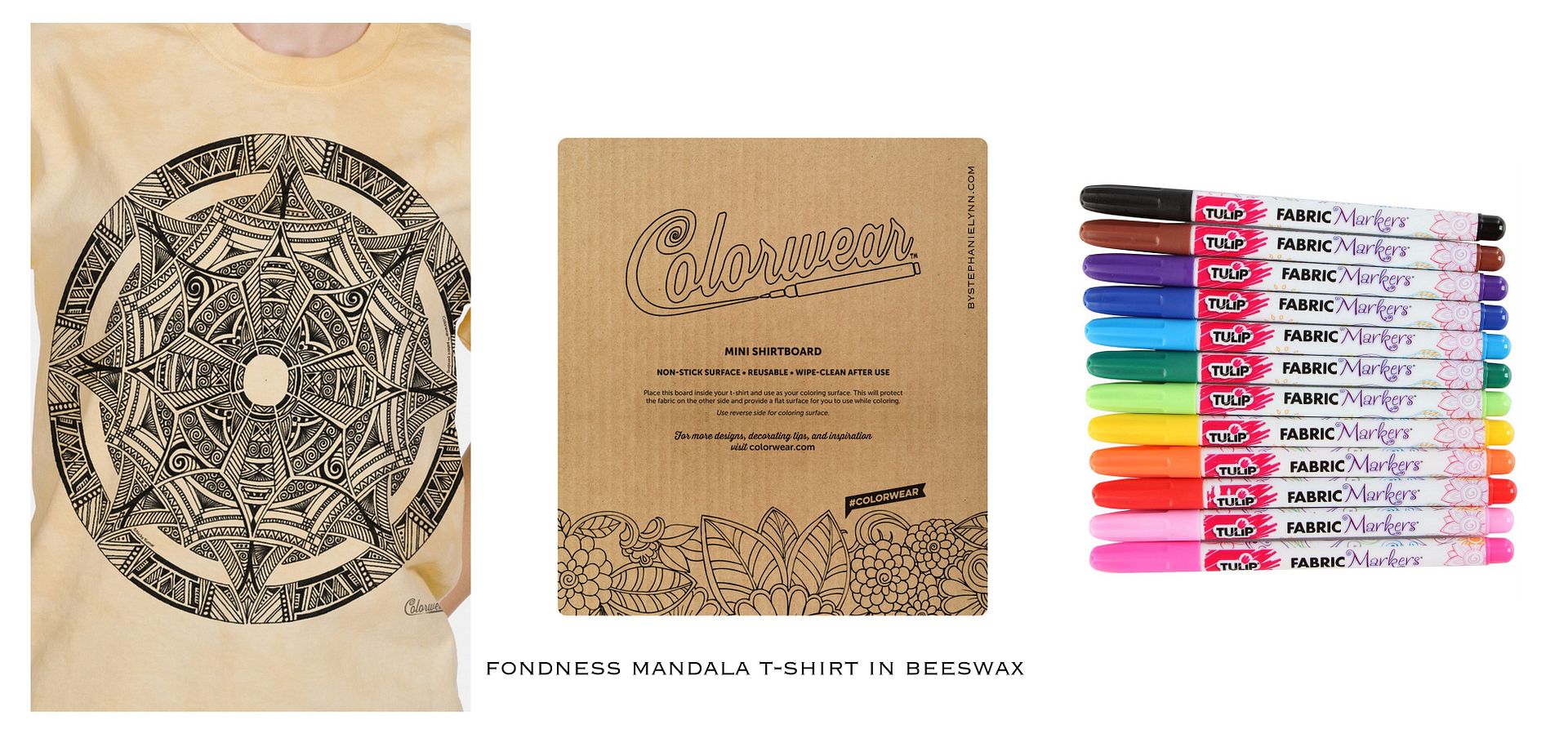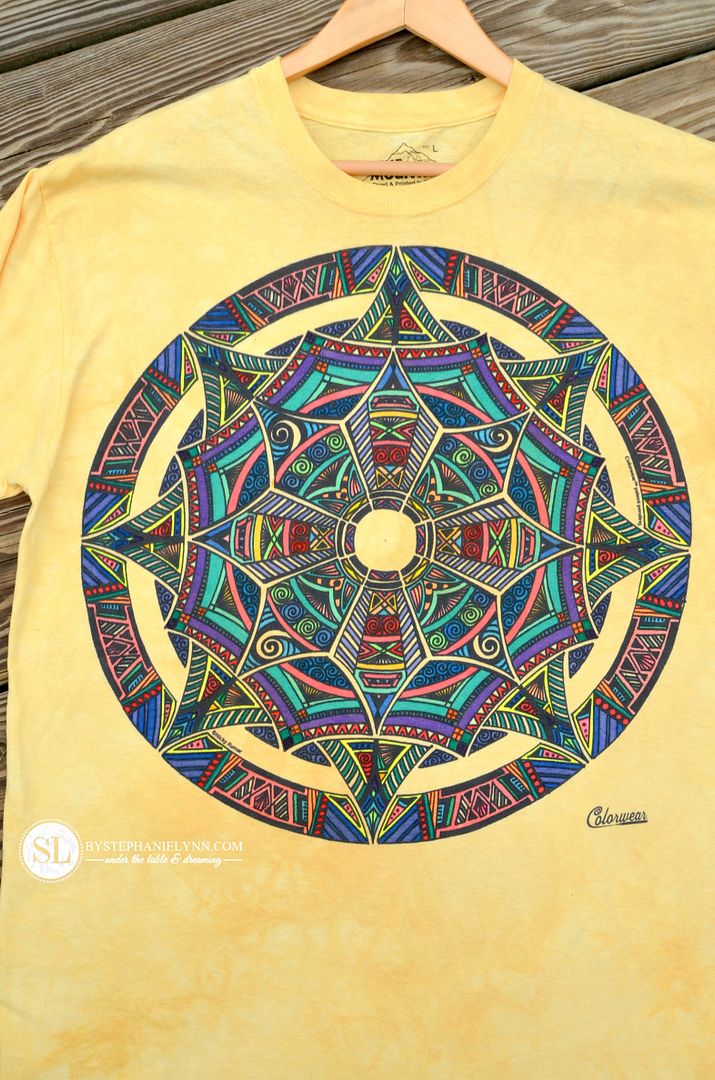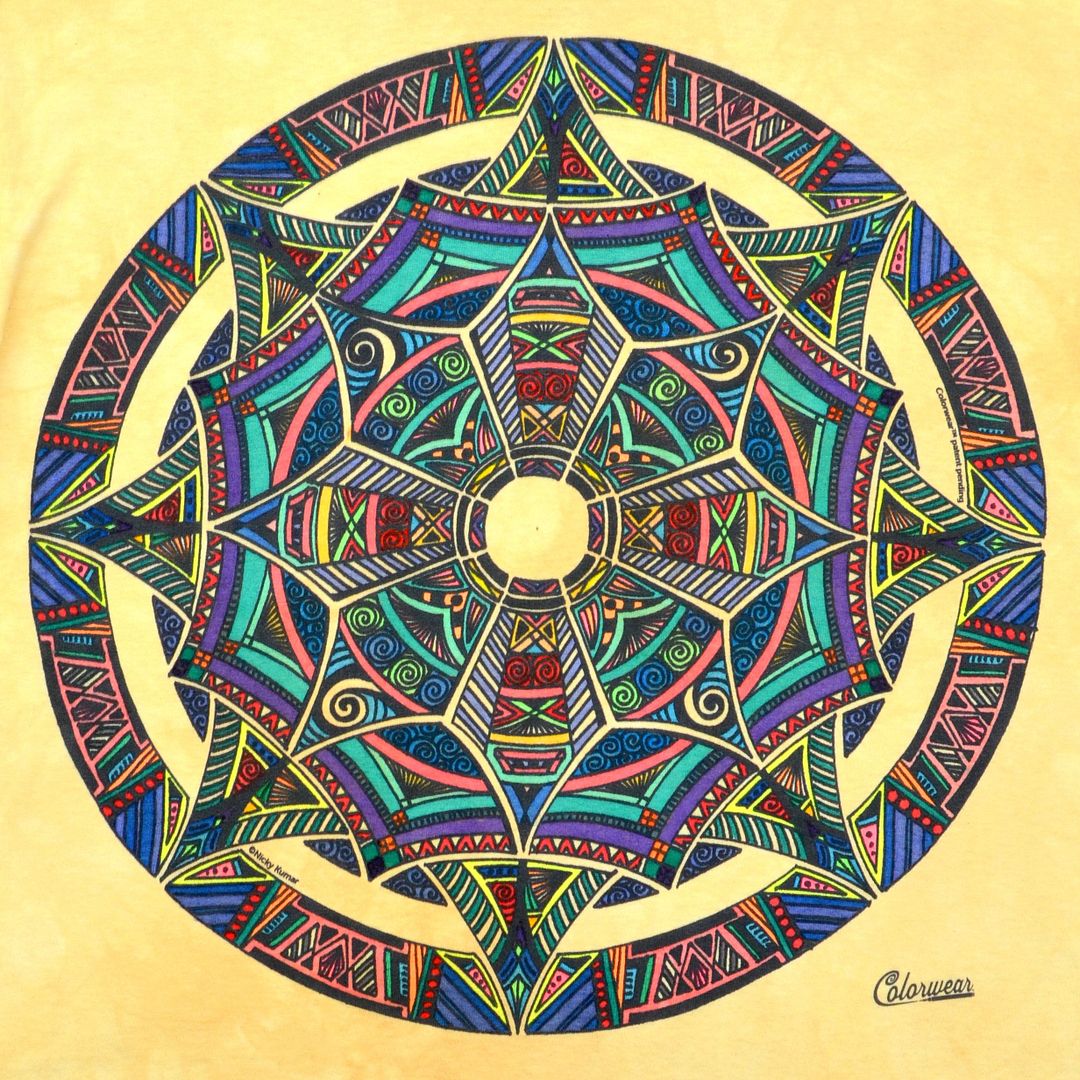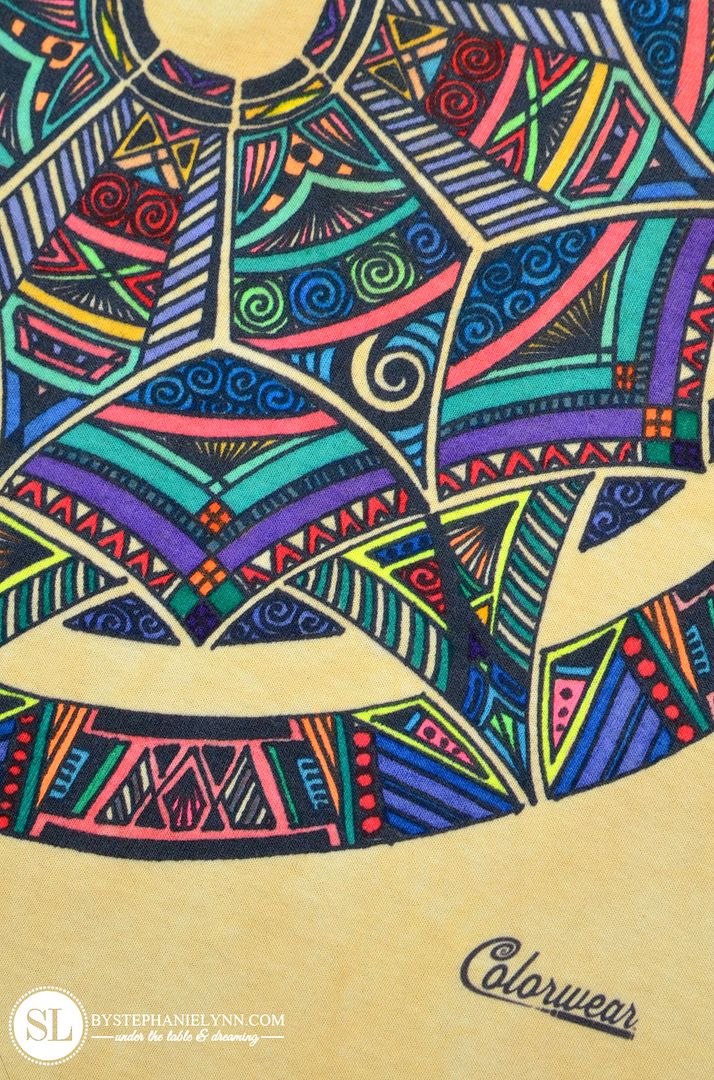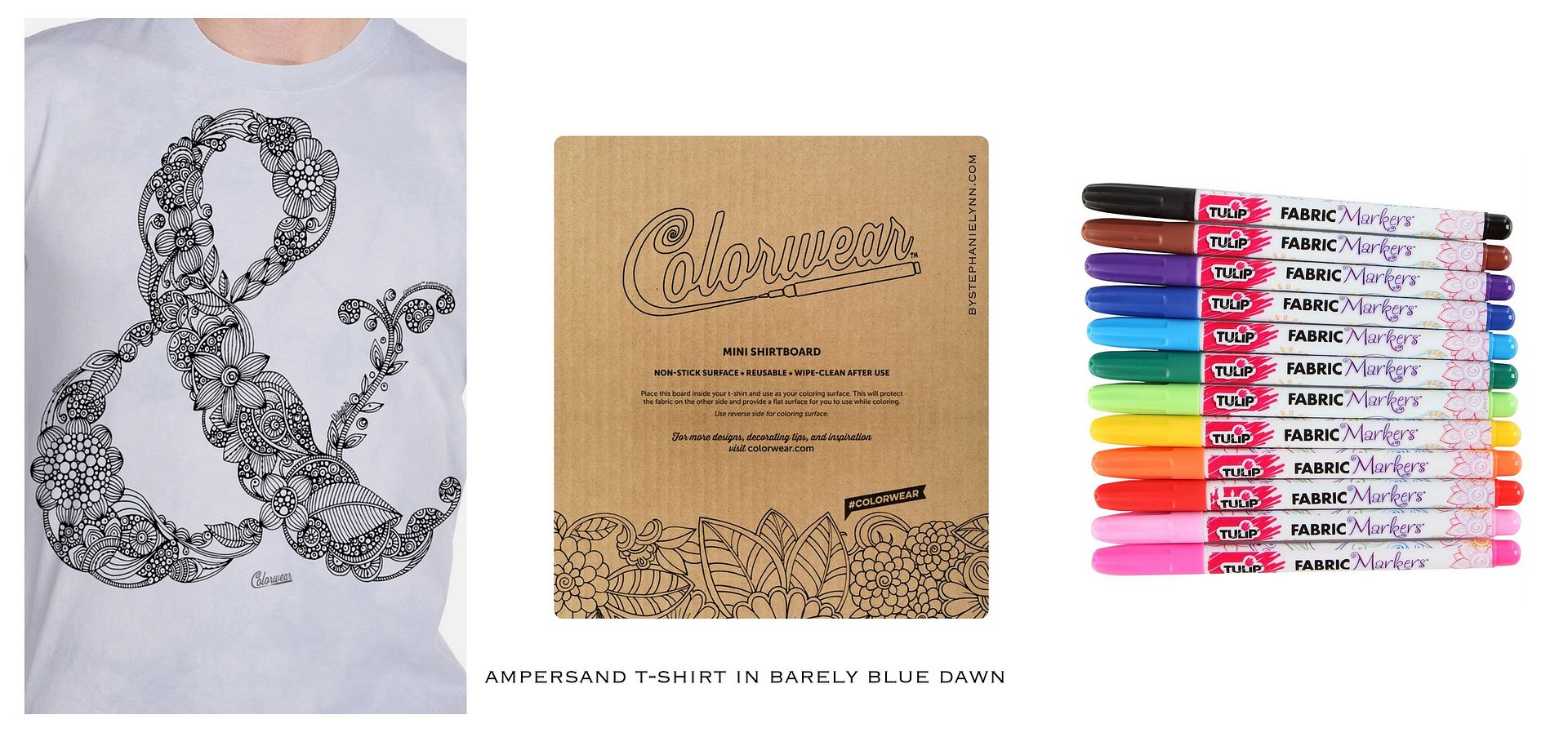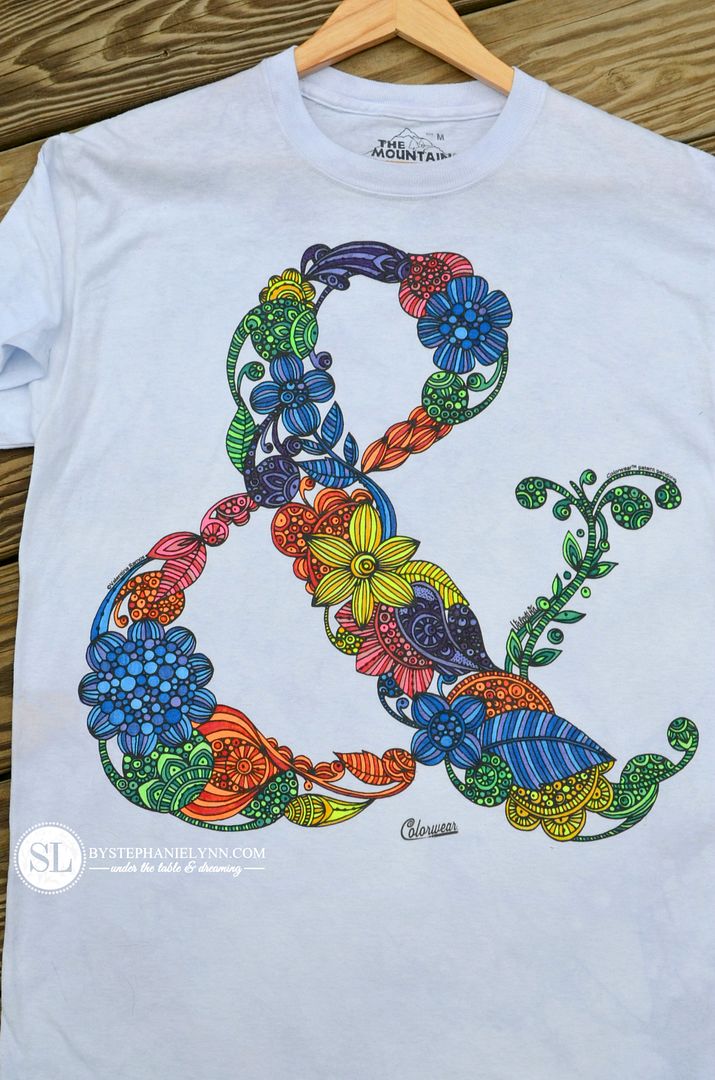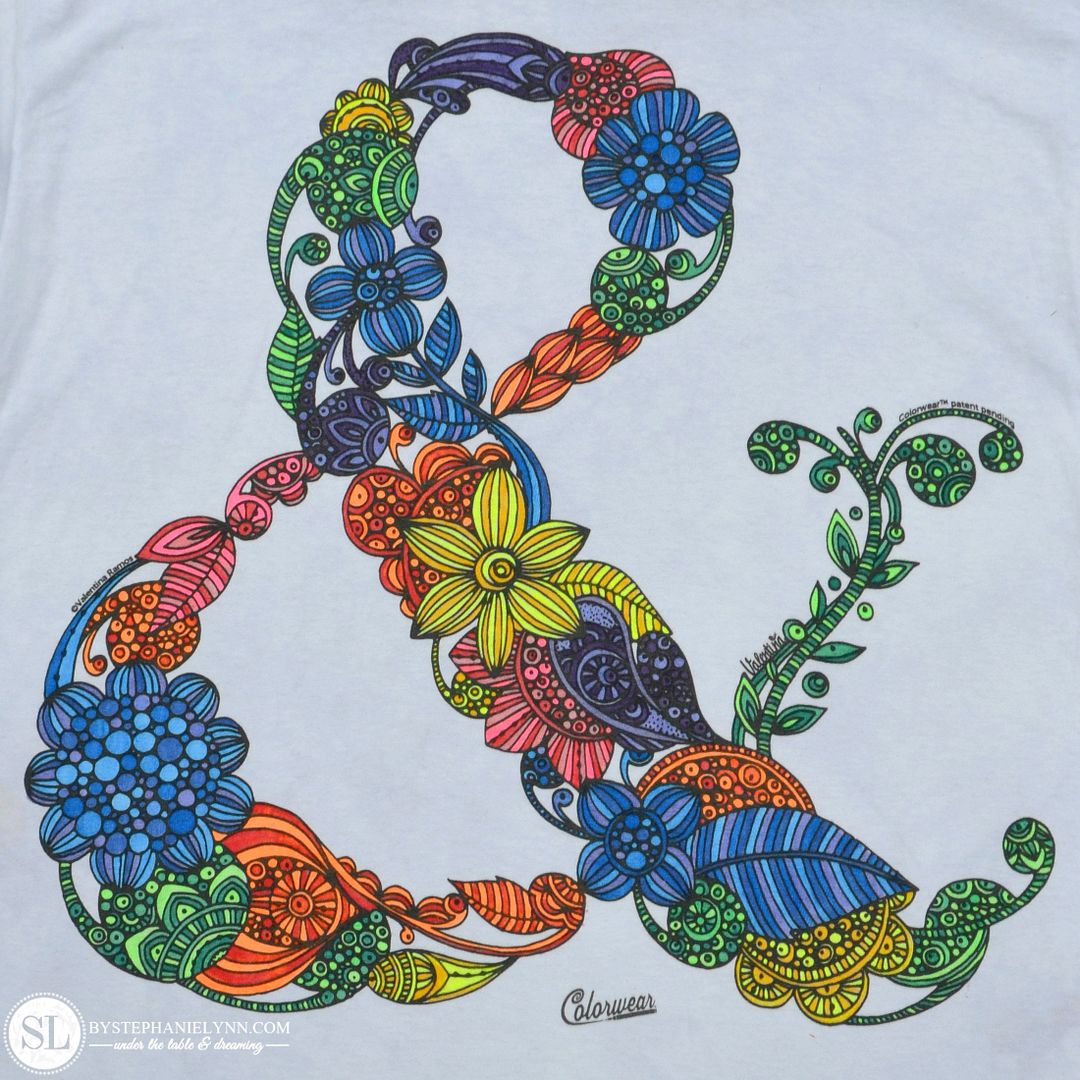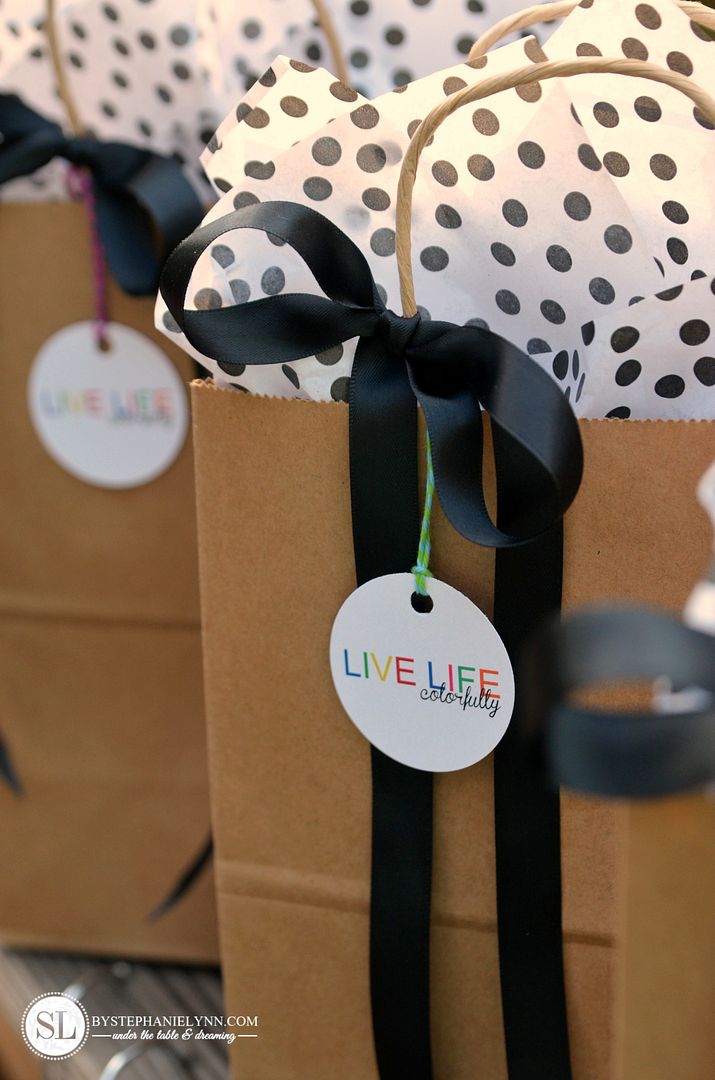 Live Life Colorfully Printable Tags
Live Life Colorfully Printable Wrappers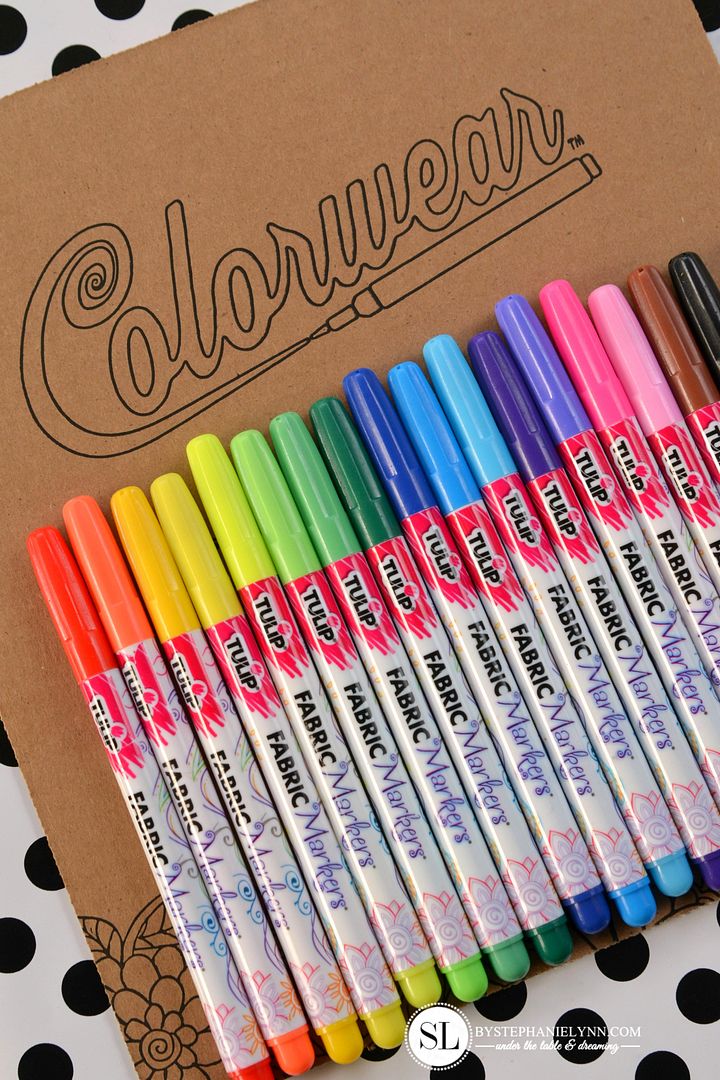 Are you ready to Live Life Colorfully?
Enter below for a chance to win one of 20 Colorwear Prize Packs
Contest closes August 25, 2016. I-C will randomly select 20 winners from all program entries and will handle fulfillment of the winning prizes. Open to US residents only.
Colorwear Prize Pack Giveaway