Traditional Red Tartan Plaid Christmas Tree – 2016 Michaels Dream Tree Challenge #Michaelsmakers
The last seven weeks of the year are packed with so much wonder and excitement.
There are so many things to love about this time of year!
Michaels Dream Tree Challenge has become our favorite way to kick off the season.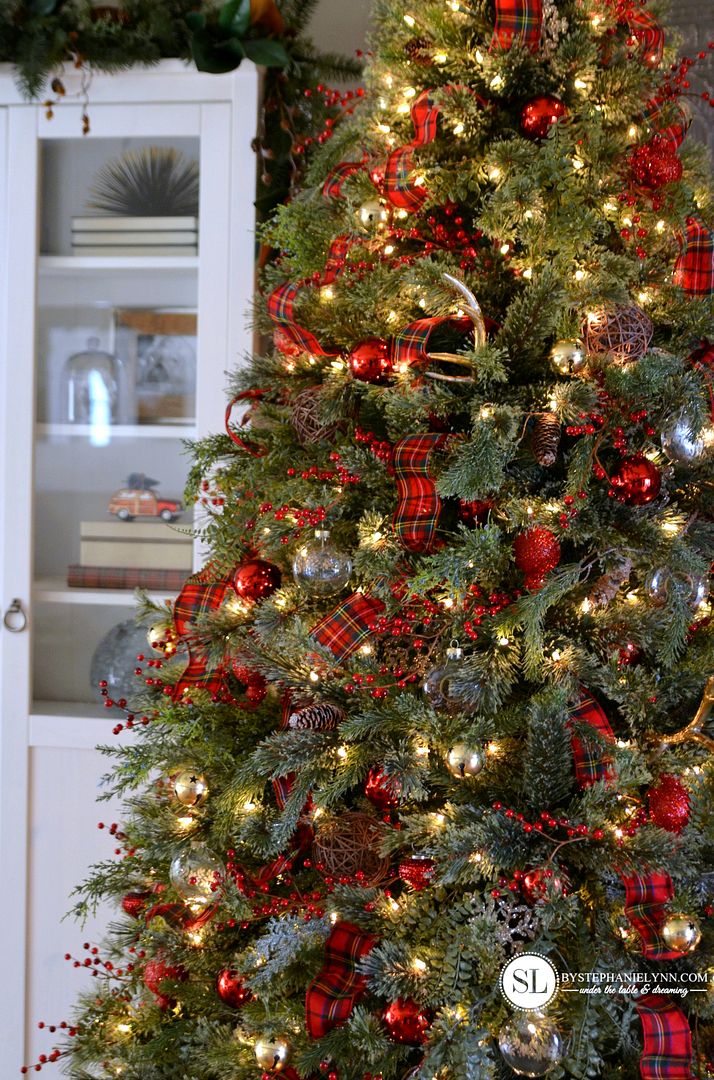 I am so grateful to have the opportunity to participate in this annual event each November and look forward to seeing all of the latest holiday ideas, trends, and inspiration.
I also can't help but get excited bringing the season to life, in our own home, for our little guy.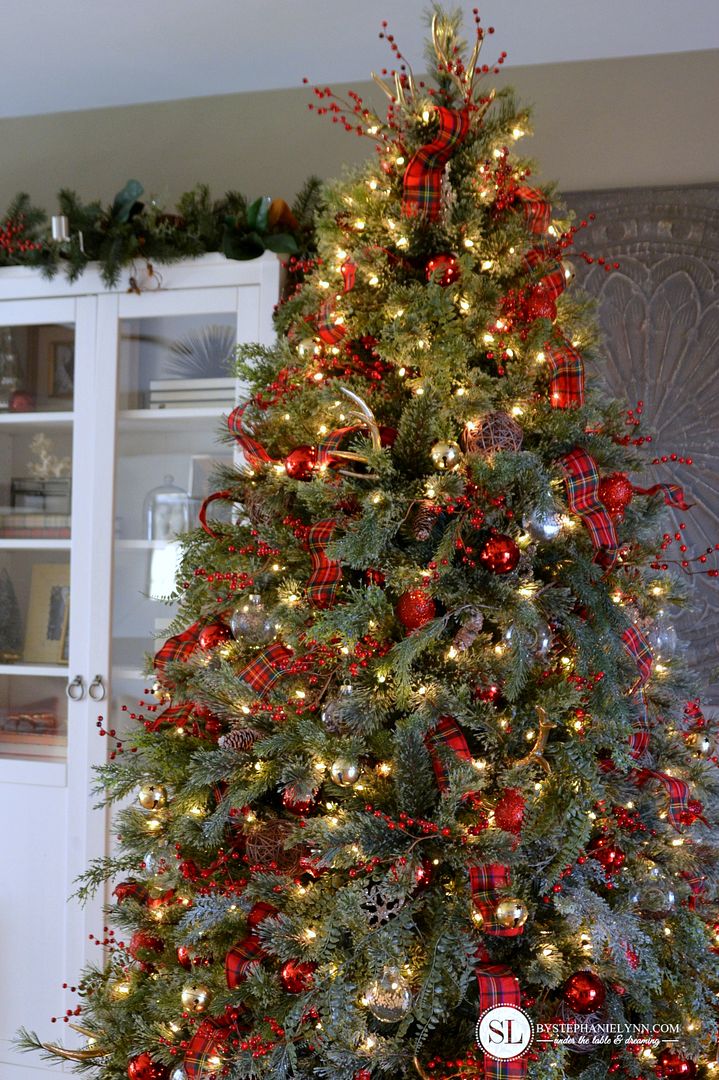 This year, each Michaels Maker began their Dream Tree creations with the
Jasper Cashmere Pre-lit Tree.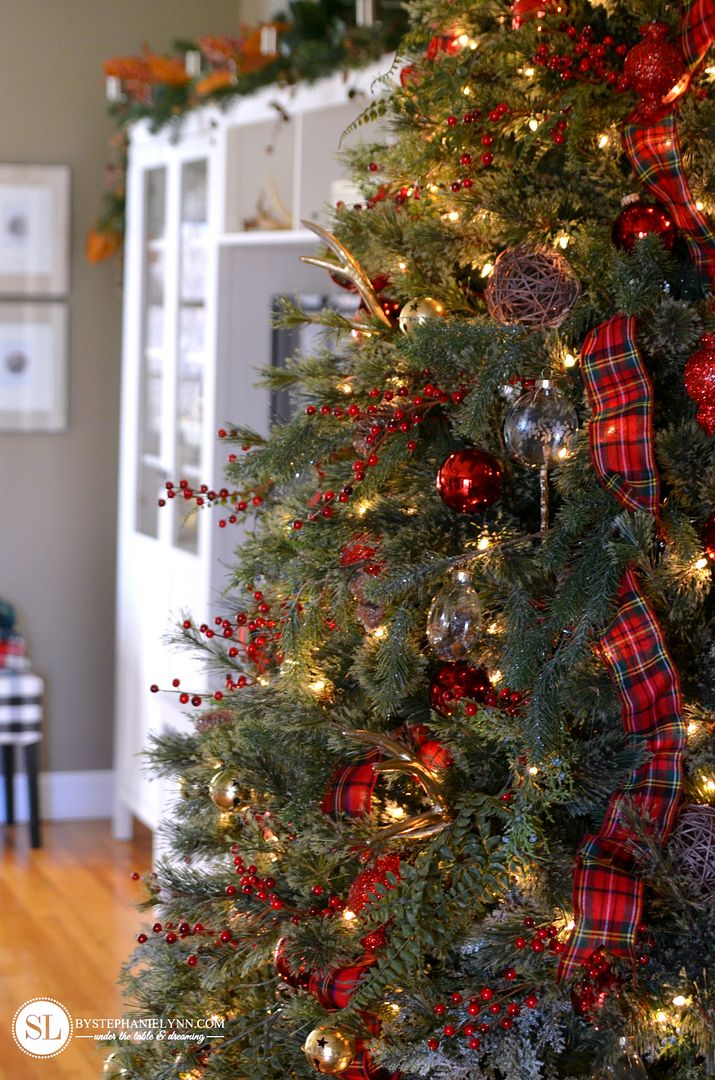 As always, I never have a preconceived theme in mind. I like to see all of the goodies in-store and pull the design together based on one or two special elements that catch my eye.
This year's tree design was inspired by the traditional red tartan plaid ribbon.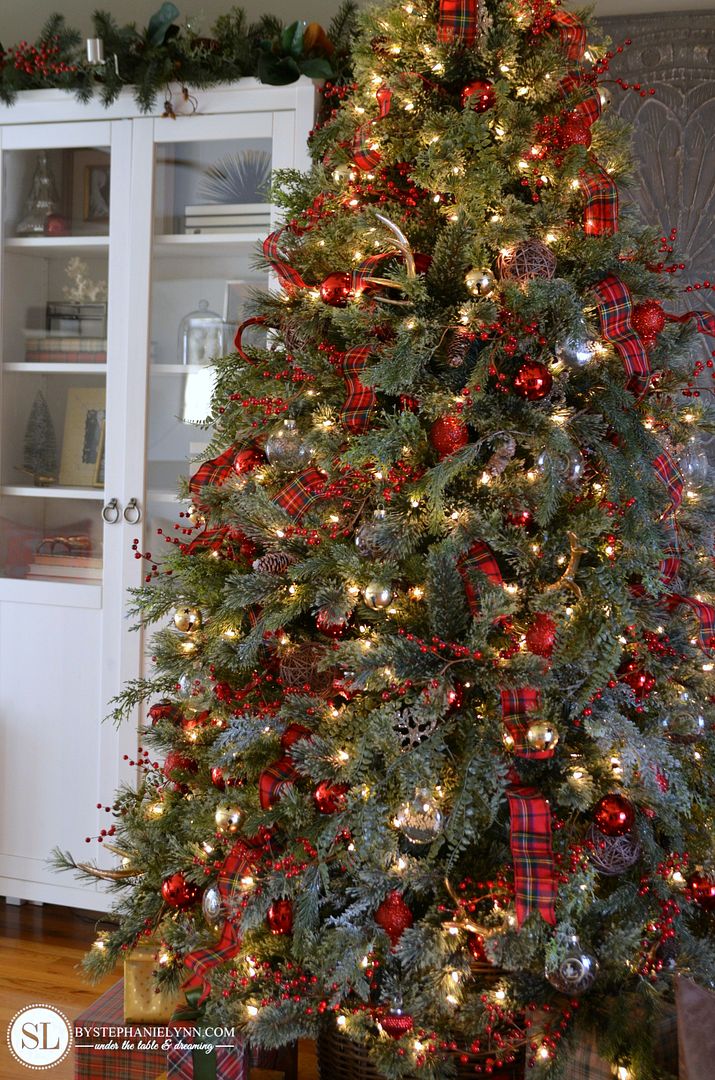 Each side of the ribbon has two very different textures  – one is a cozy flannel (as seen on the roll) and the reverse is a knit (which is displayed on the tree).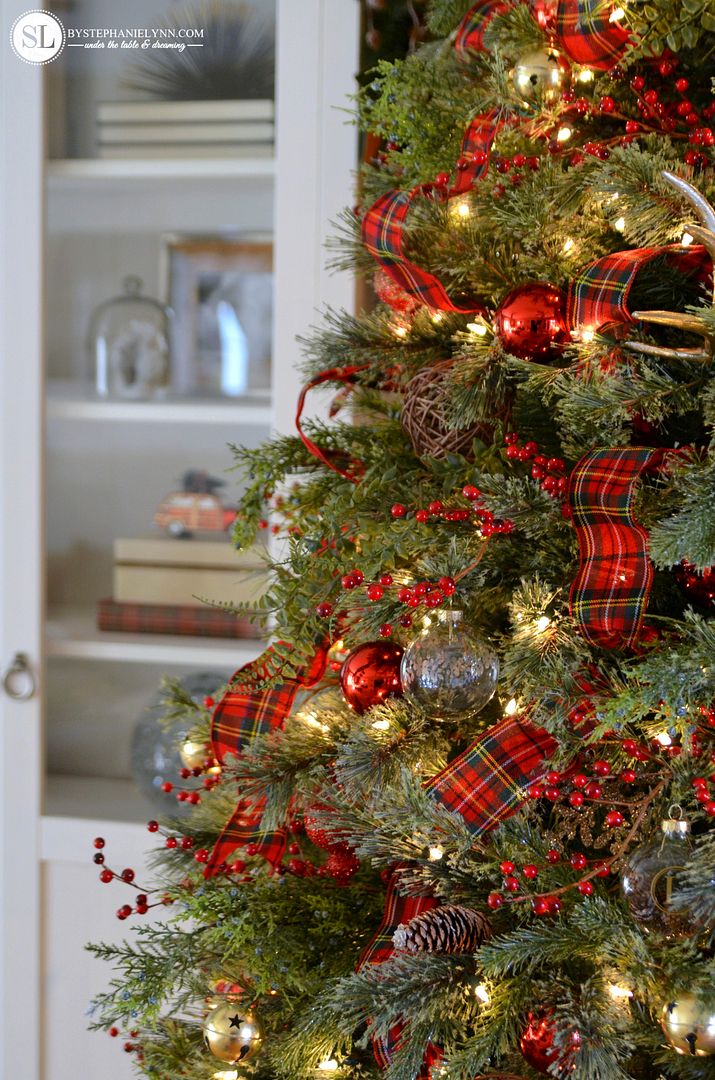 The cashmere tree has amazing texture to begin with, however I added additional sprigs of juniper, iced pine, and frosted fir branches for extra dimension and a wispy look.
The remainder of the tree is filled with pops of classic red and gold tones,
along with lots of red berry stems.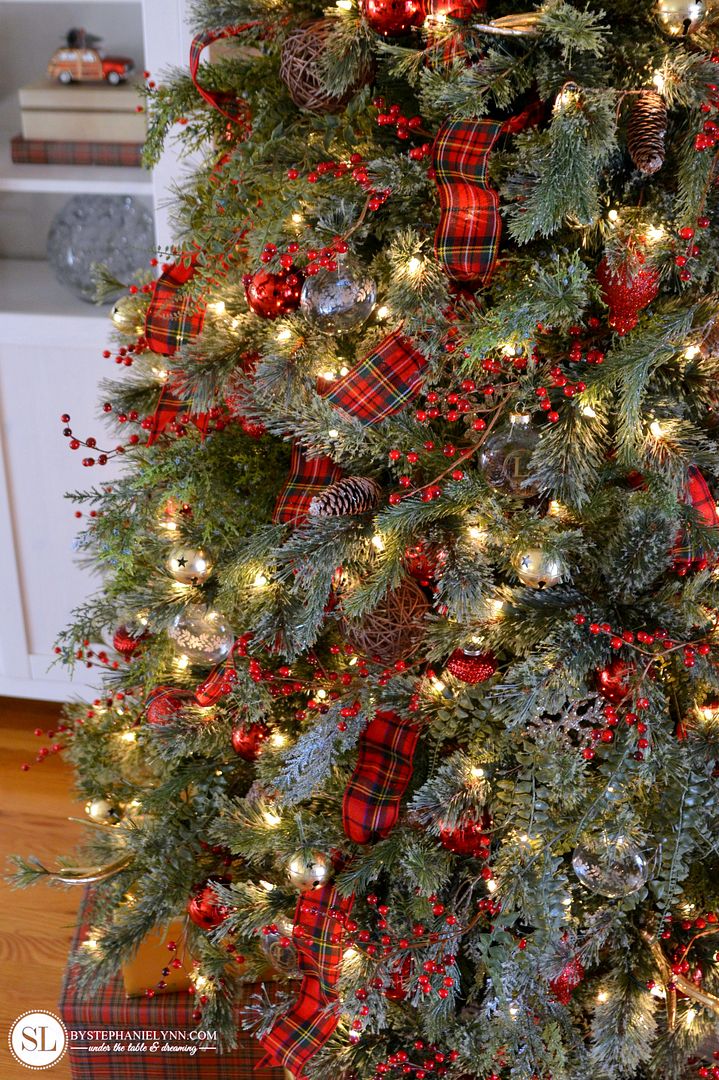 One of the perks of setting up the tree early is having some extra time to make homemade ornaments.
This year I crafted five quick and easy 'semi-handmade' ornaments with just a few supplies from Michaels.
I'll be sharing the details and tutorials for all of the ornaments later this week.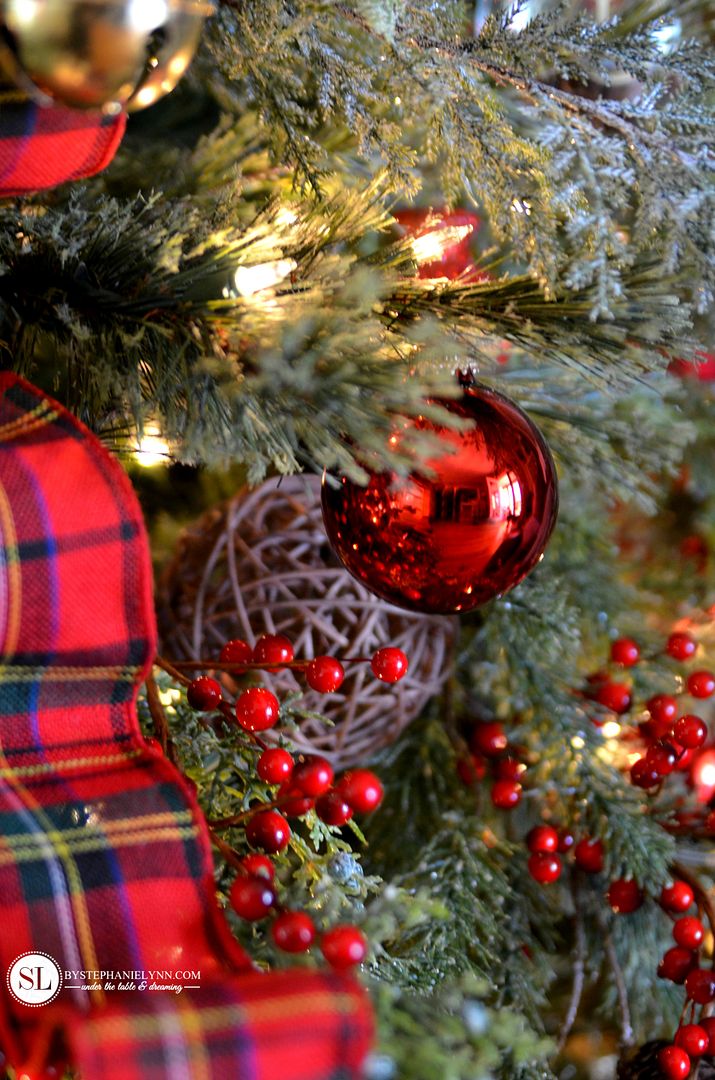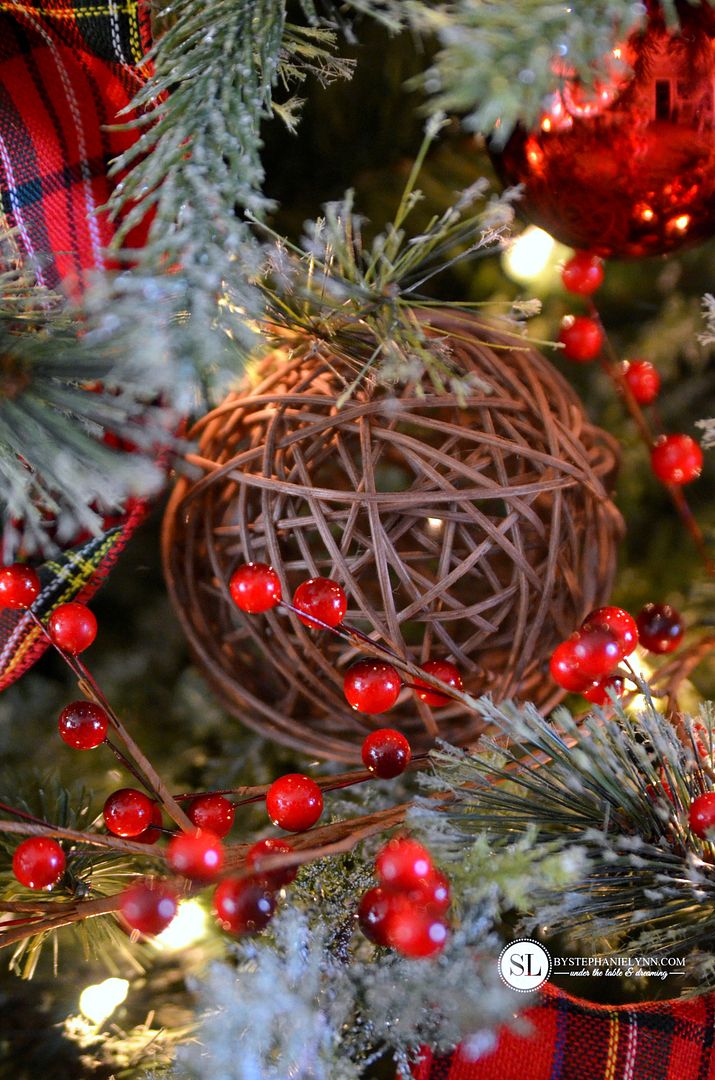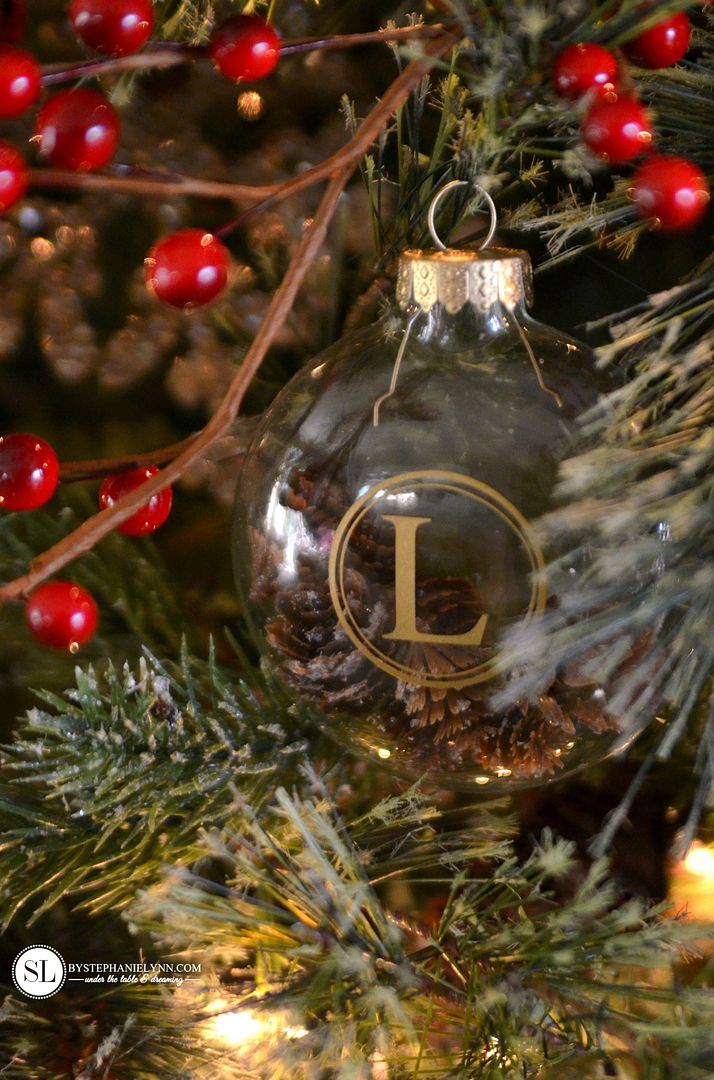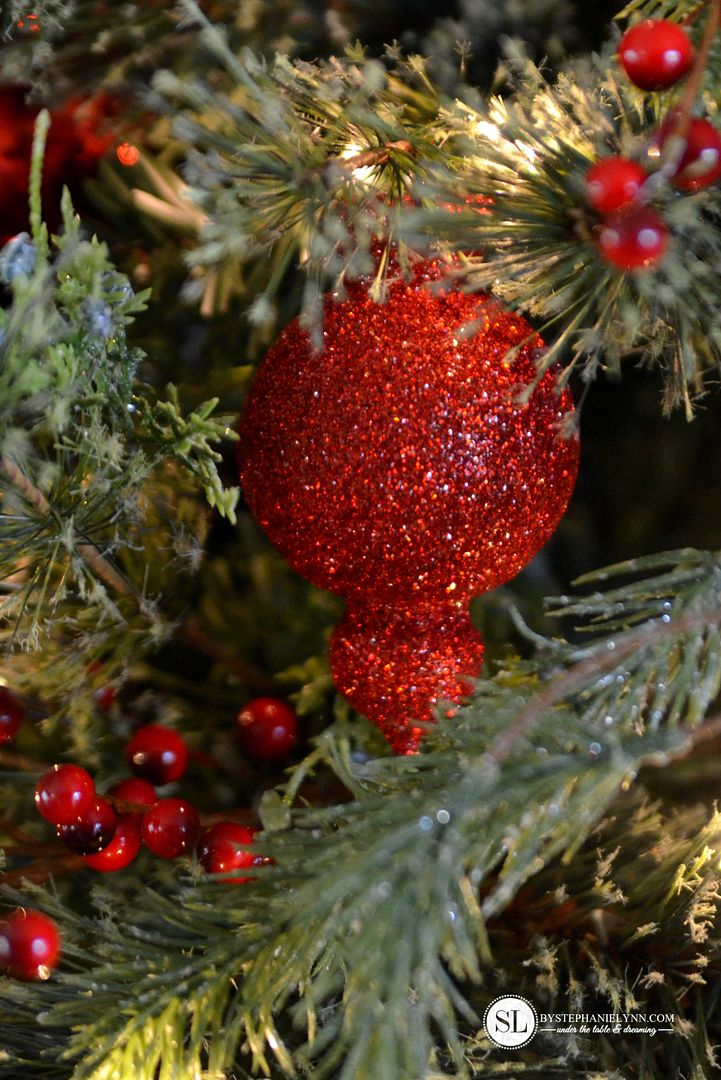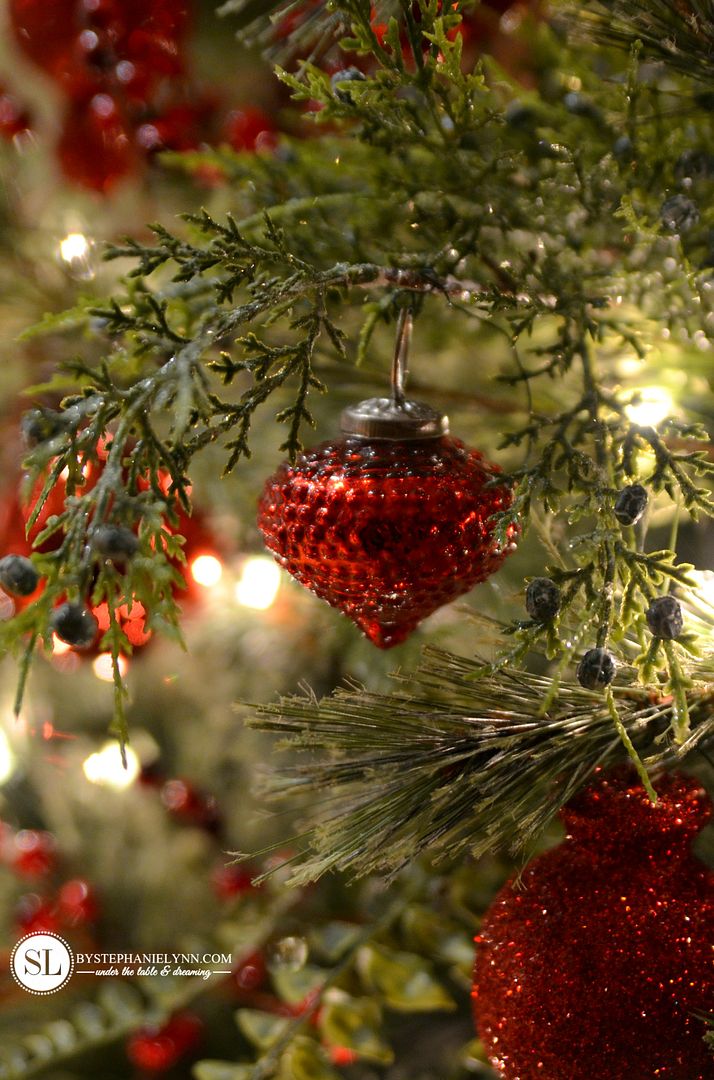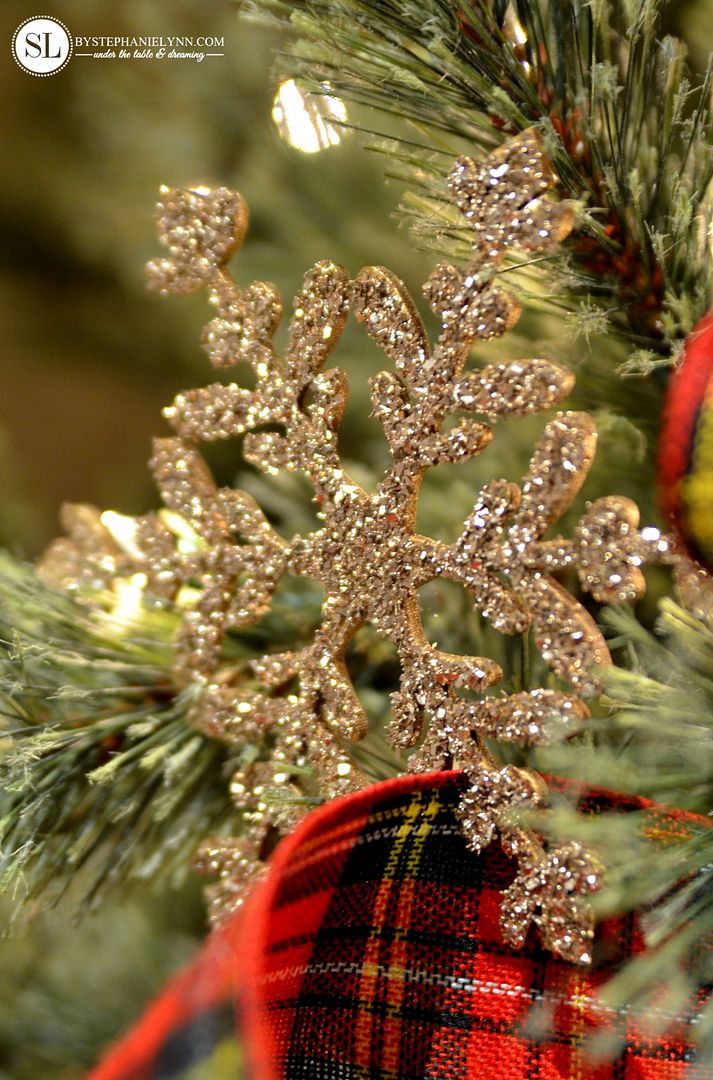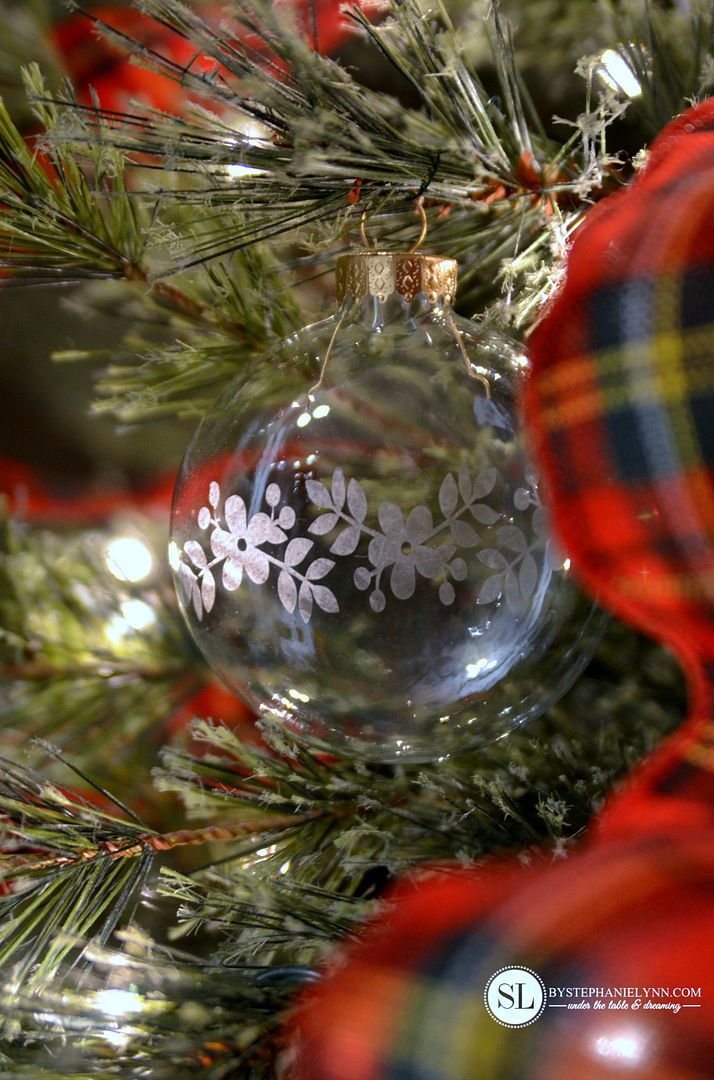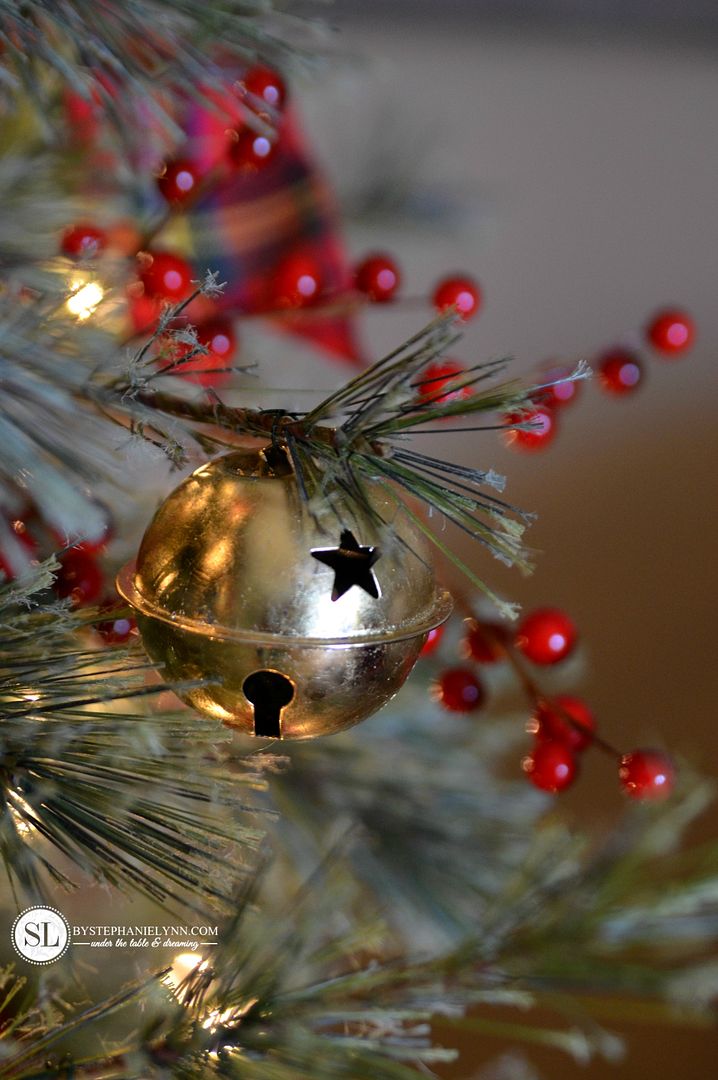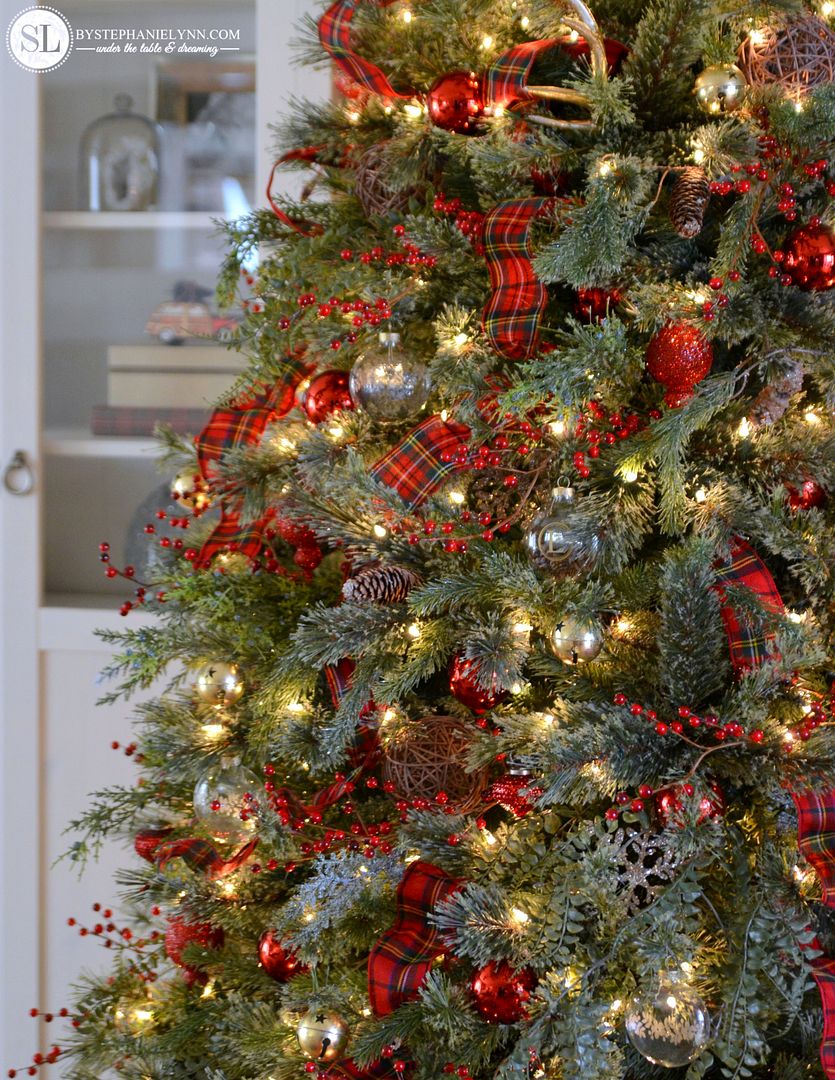 Traditional Red Tartan Plaid Christmas Tree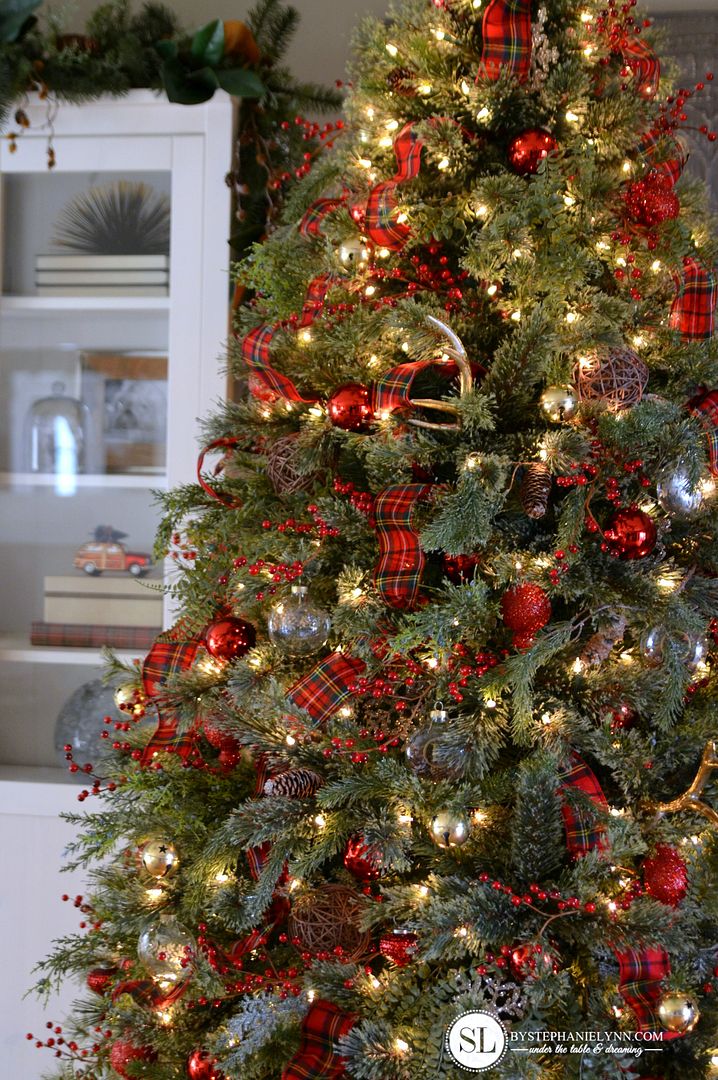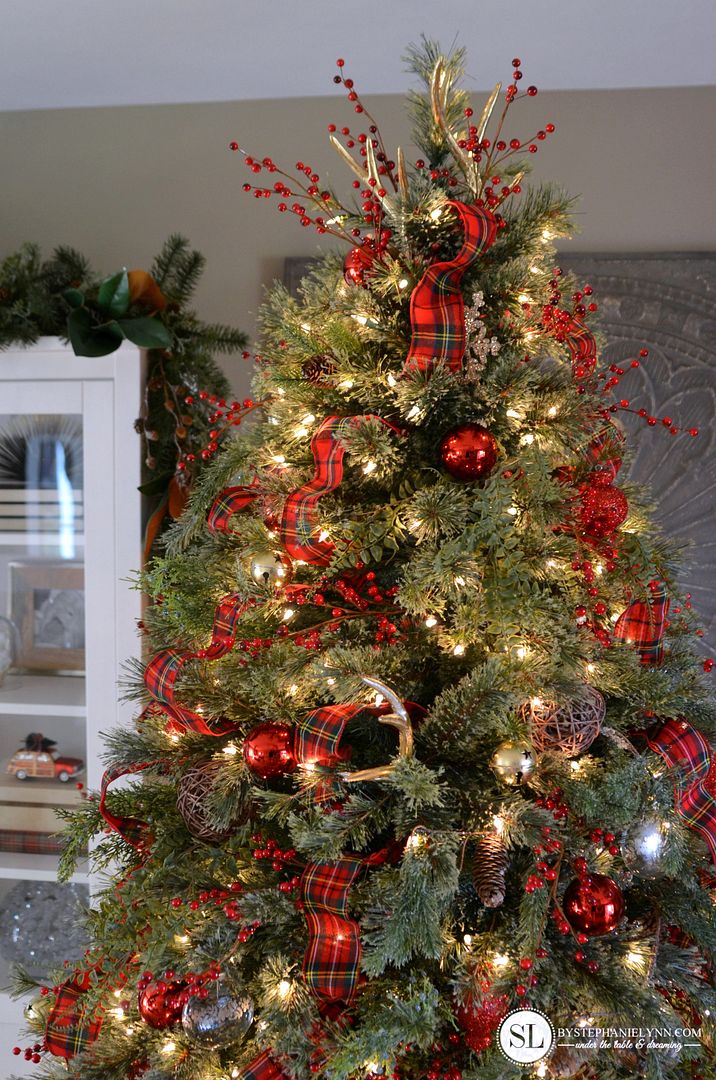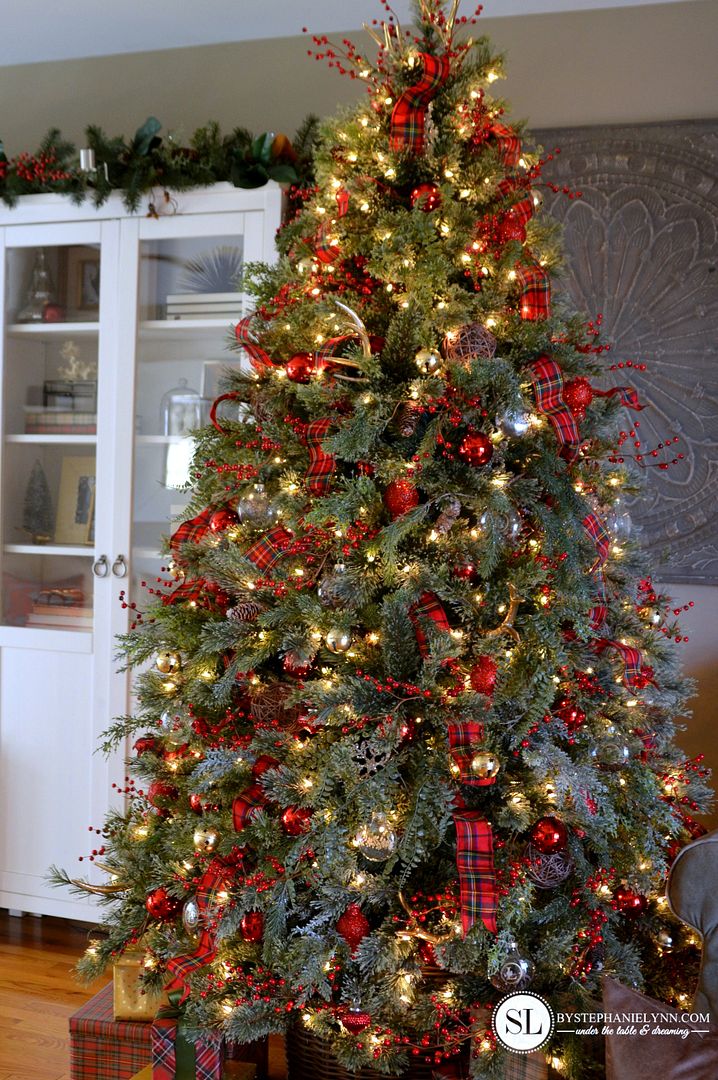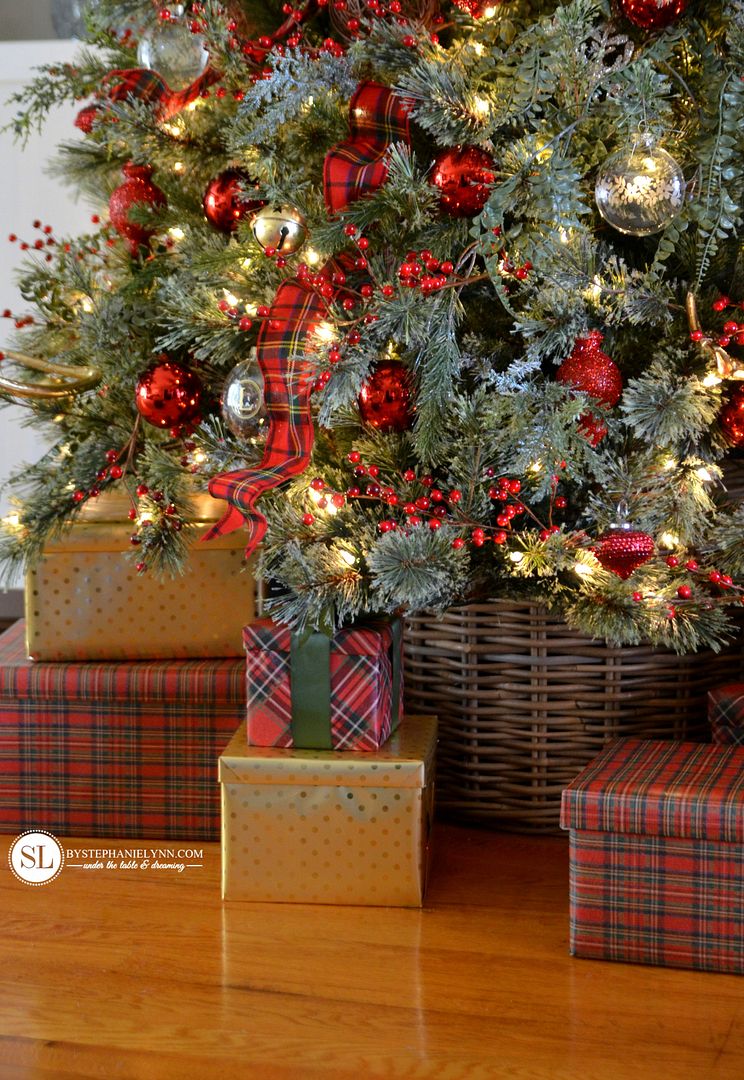 The base of the tree is nestled in a woven basket, just like we have done previous years.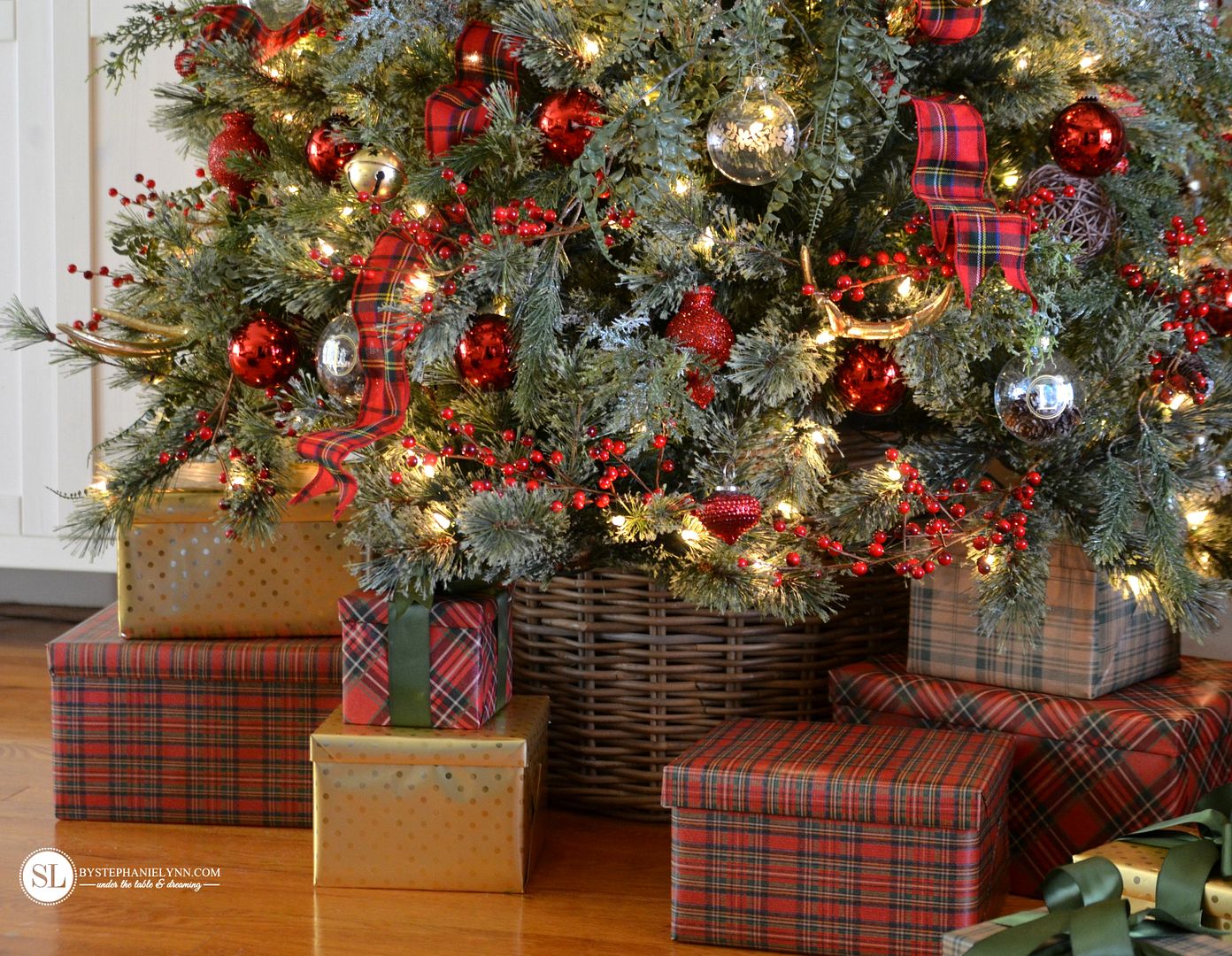 Ever since we made the Christmas Tree Basket Base years ago, I can not have a tree any other way. I love the extra height it adds to base and the extra room for presents!
The how-to and tips on how we stabilize the base for added safety can be found here:
Easy Holiday Ornament Ideas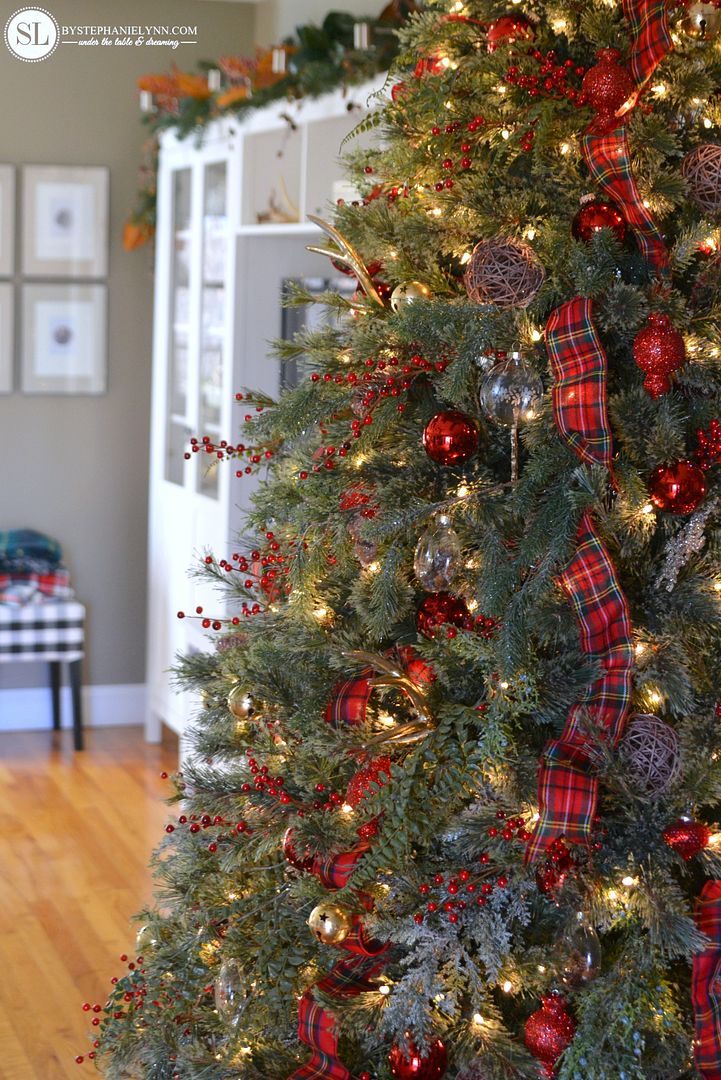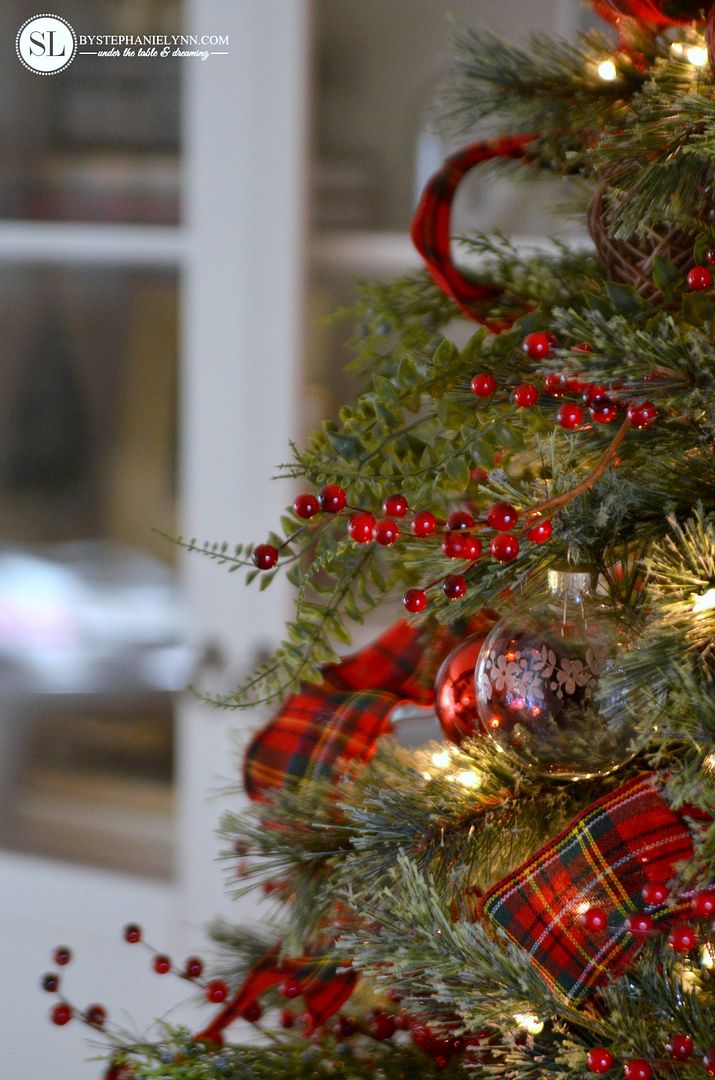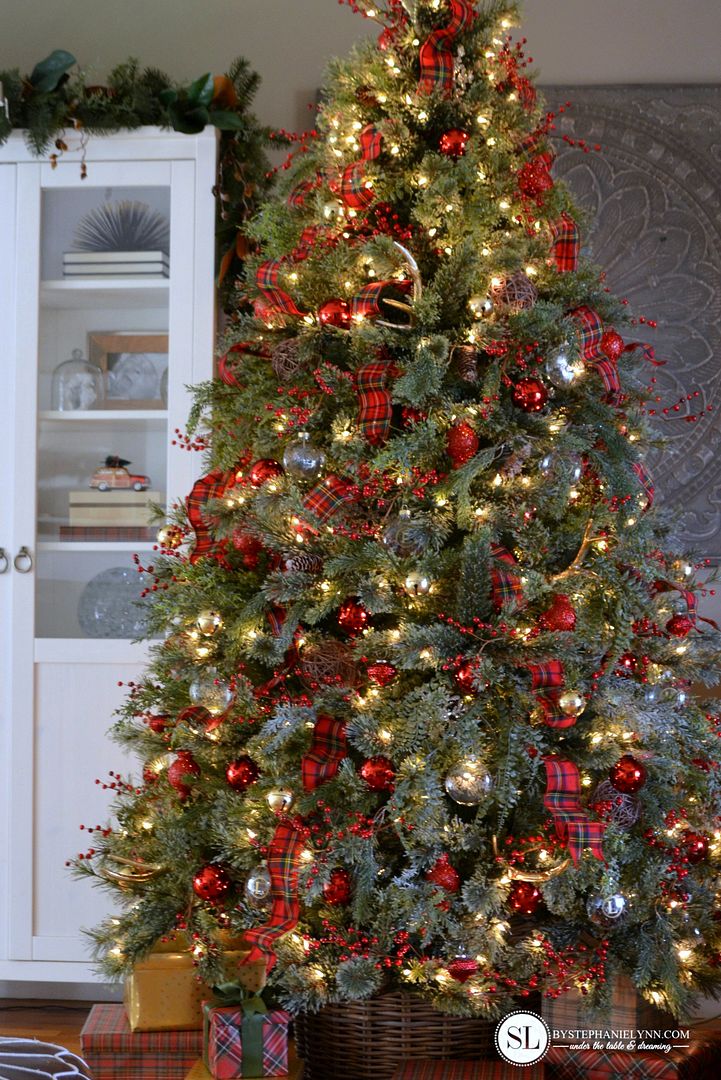 I'll be posting more details on all of the different elements of the tree, along with the ornament tutorials later this week!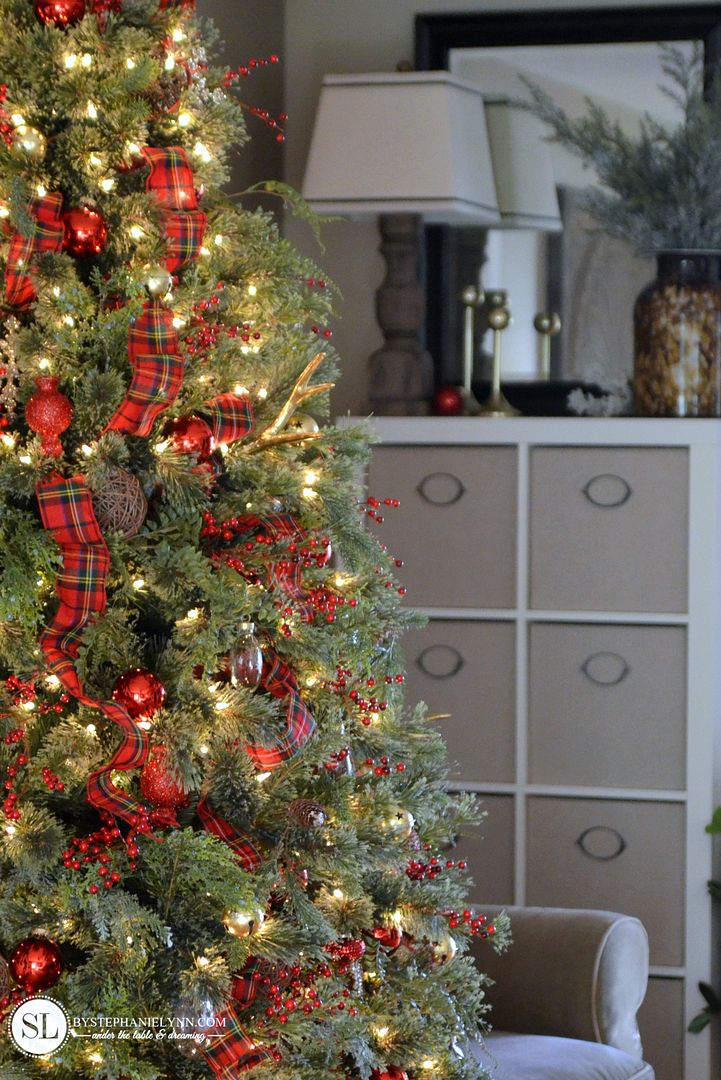 We are so excited for the upcoming holiday season this year!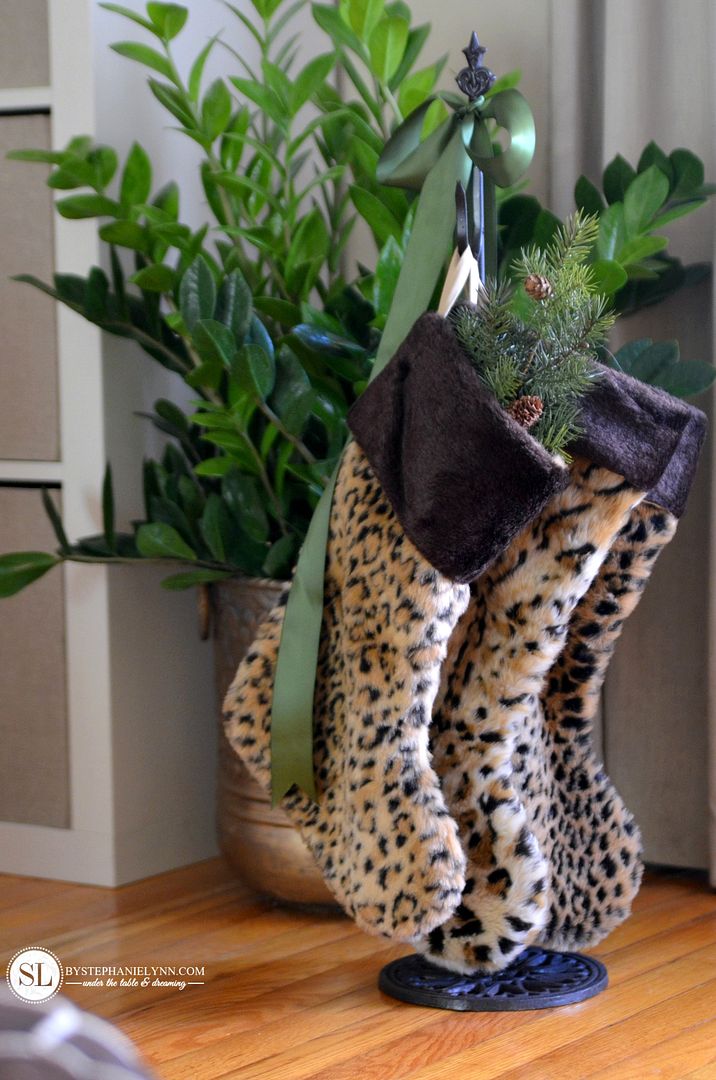 • Stocking Holder •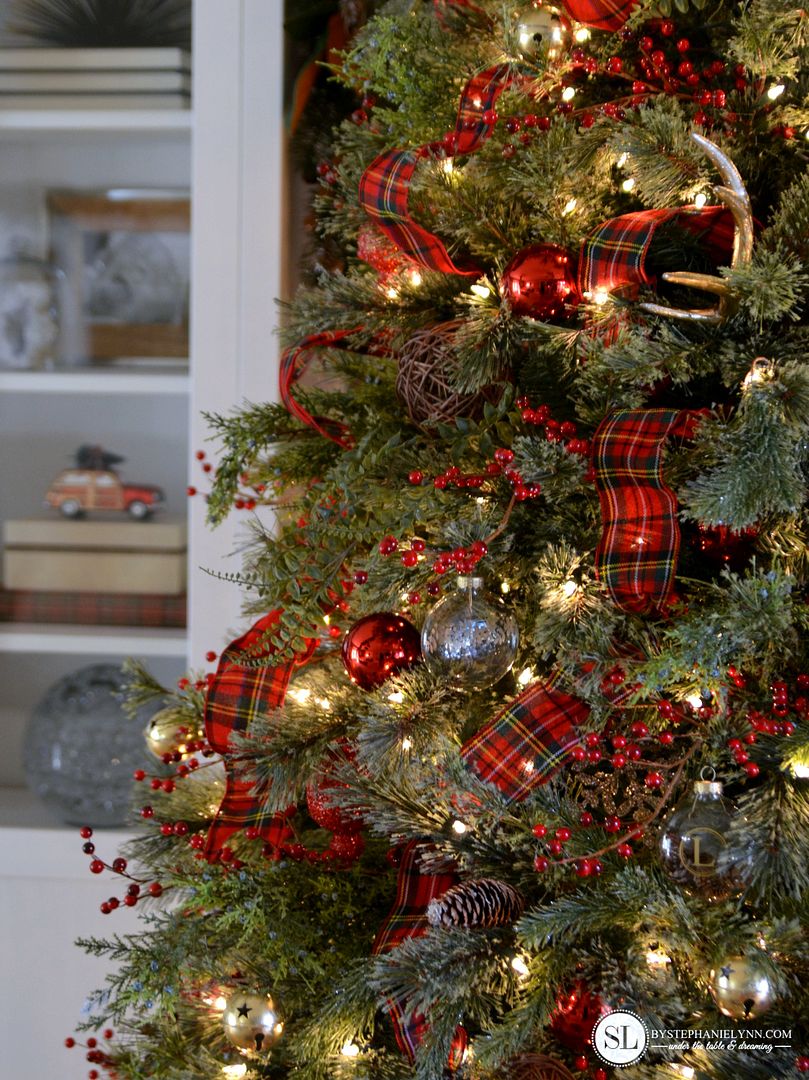 I'm really looking forward to taking the time to enjoy all of the little things
that make this season so special.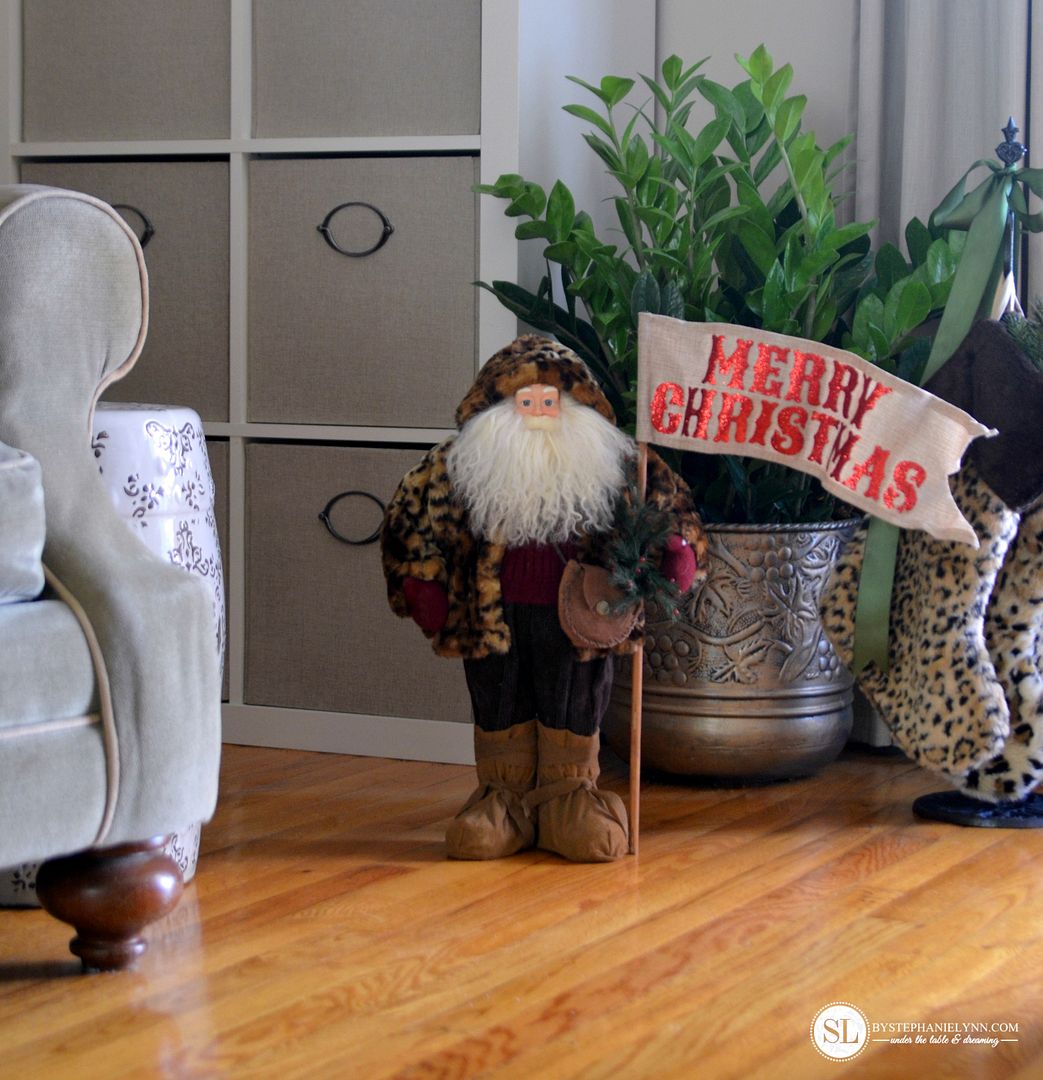 • Merry Christmas Flag – Michaels In-store •

Black and White Buffalo Check Christmas Tree • 2015 Michaels Dream Tree Challenge

Cozy Knits and Natural Wood Christmas Tree • 2014 Michaels Dream Tree Challenge

Wooden Clothespin Stars and Plaid Christmas Tree • 2013 Michaels Dream Tree Challenge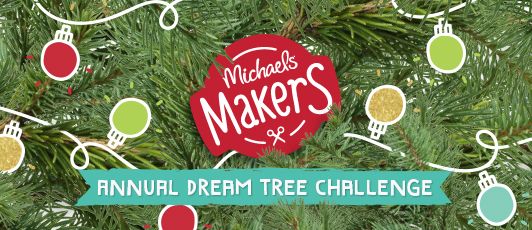 Be sure to checkout all of the other Michaels Makers Dream Creations
on the Michaels blog.
An InLinkz Link-up

This post is brought to you by Michaels
. The opinions read here are entirely my own. Michaels has their largest tree assortment this year, including colored and flocked trees. Check out all of their trees, ornaments and coordinating holiday décor on Michaels.com. Inspired to start decorating your own tree? Make sure you visit Michaels' blog, The Glue String, to see the rest of the Michaels Makers' dream holiday trees that were created this year. Happy Holidays & Happy Crafting!