A Peek Inside the New Greenhouse | #michaelsmakers #michaelshaul •
Our summer has been packed with many ongoing projects, I can honestly say I'm ready and waiting to sit back and take in the stillness of fall.
Though I haven't been able to share much lately, today I'm giving you A Peek Inside the New Greenhouse; one of our biggest diy projects of the summer.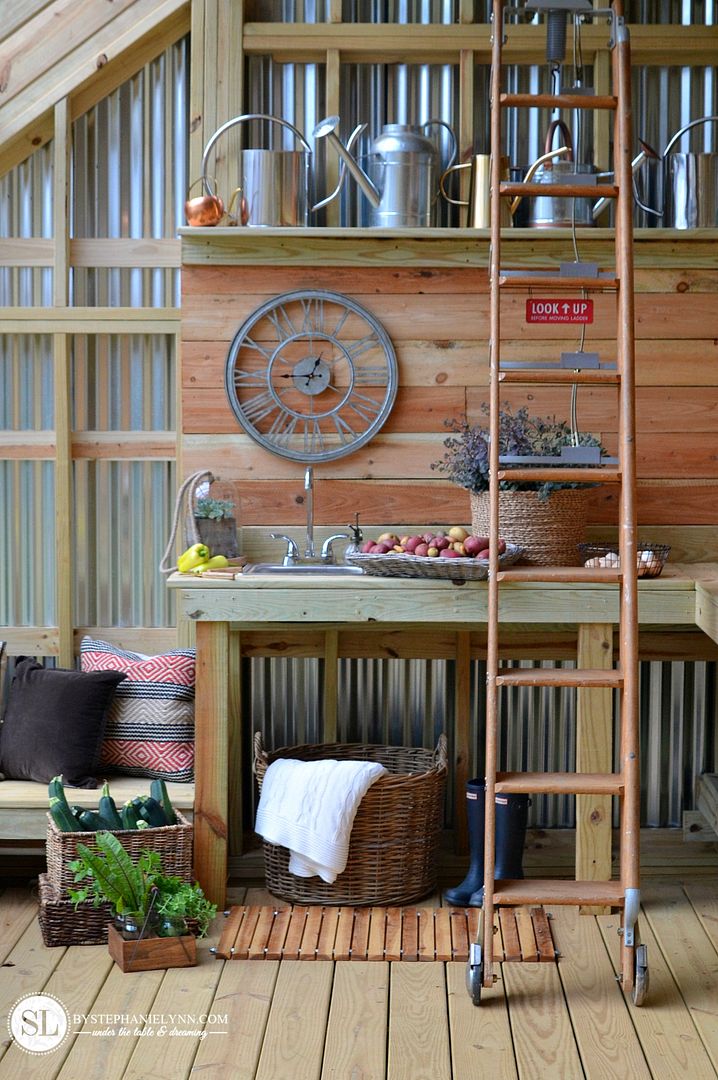 Butch began building the structure in the spring. Last year he built the garden and this building sits adjacent to that. We are still not quite sure what to call the space, as it is not a full fledged "greenhouse" in technical terms. It's actually a cross between a greenhouse, a storage shed (for my stuff), and work space for outdoor garden projects. And, as an added bonus, it's a pretty awesome place to hang out while it's raining.
There are still a lot of finishing touches that need to be made. The front of the building is made up of large windows which allows you to view the inside of the building from yard. So my goal is to keep things pretty and organized, but still functional for its intended purpose.
This month's Michaels Makers Challenge was an in-store, fall #MichaelsHaul. It was the perfect opportunity to pick up some items to outfit the space. Just in time for some major harvesting!
Michaels is filled with fall florals and an array of on-trend seasonal decor right now. All of the pieces shown were found in-store and a number of the items can be found online as well, which is detailed below. Come on in and take a peek…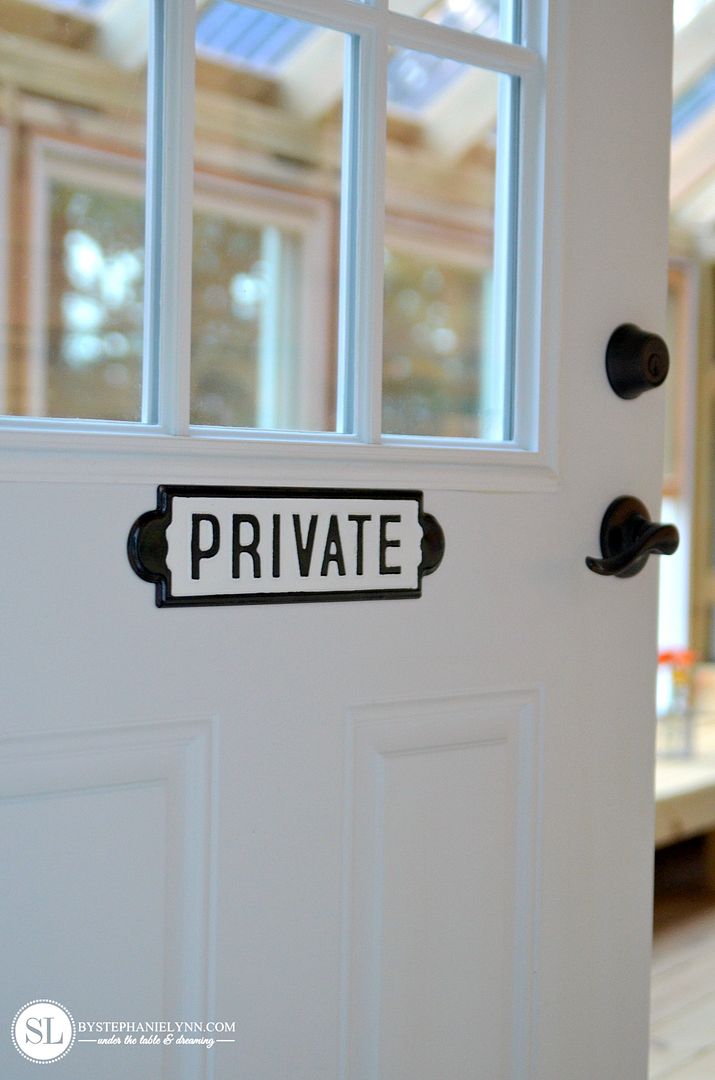 • Metal Wall Plates •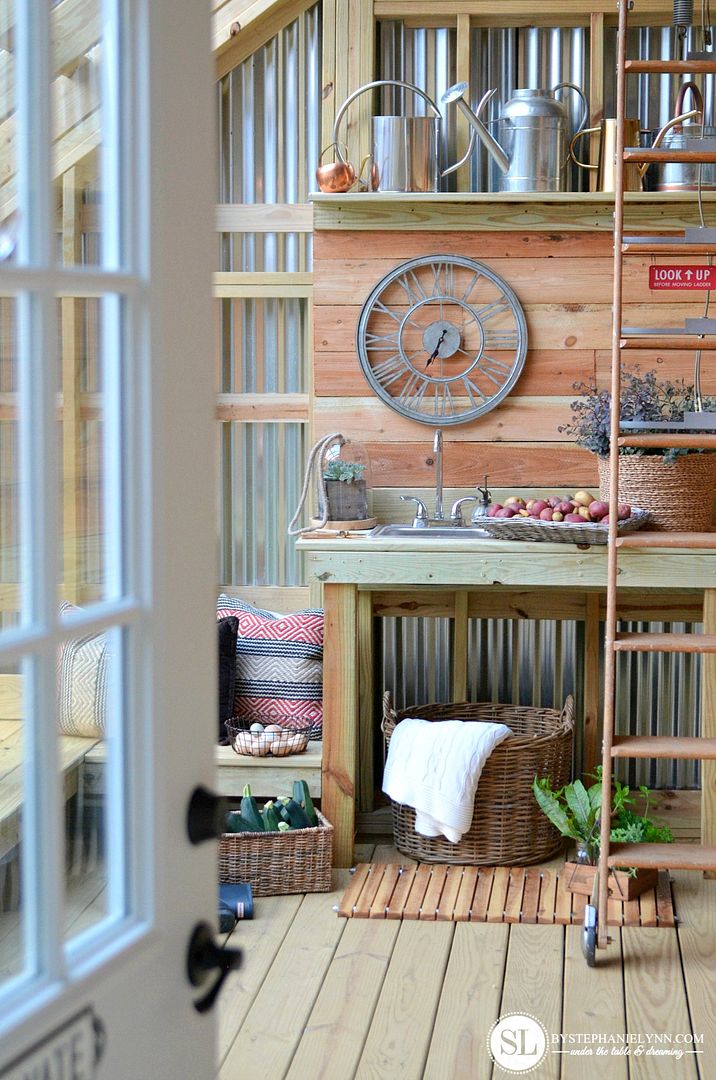 Home decor items that are intended for indoor use can easily be utilized in outdoor spaces. Look for materials that can naturally withstand the elements. Decor items that are made from metal, plastic, or ceramics can usually bear the harsh sun and rain, without any deterioration. On top of that, always add a layer of protection to any item used outdoors. Spray sealants are quick and easy. Look for clear coat formulas intended for outdoor use that provide a layer of UV protection. For fabrics, look for a formula that repels moistures and creates a water barrier.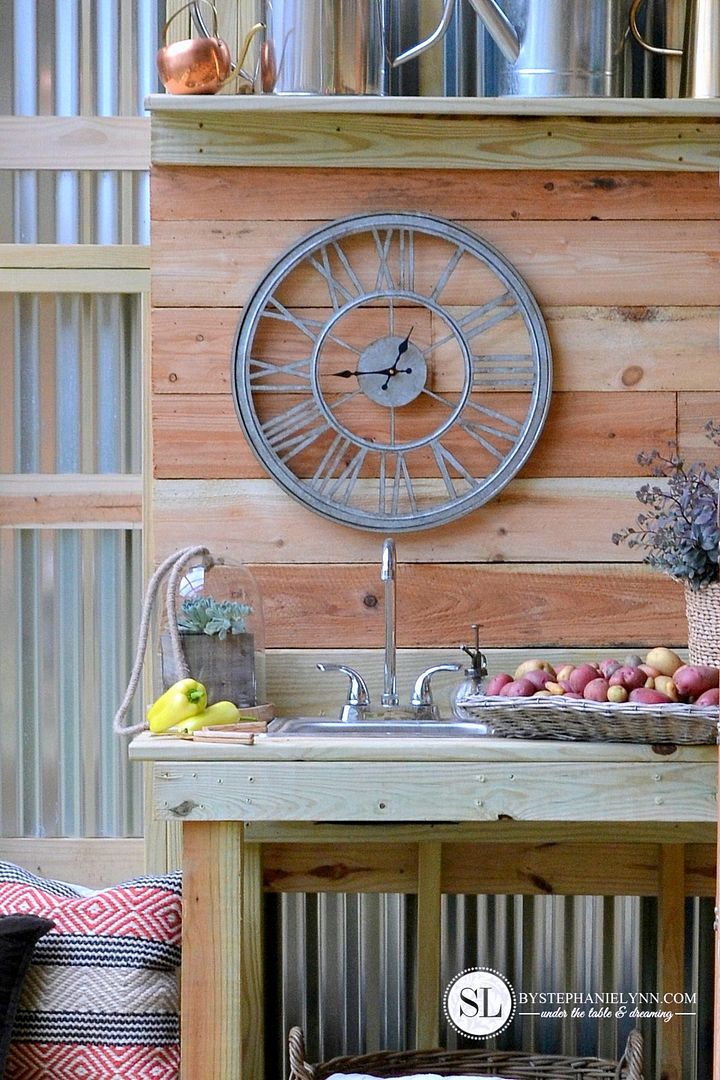 • Metal Wall Clock •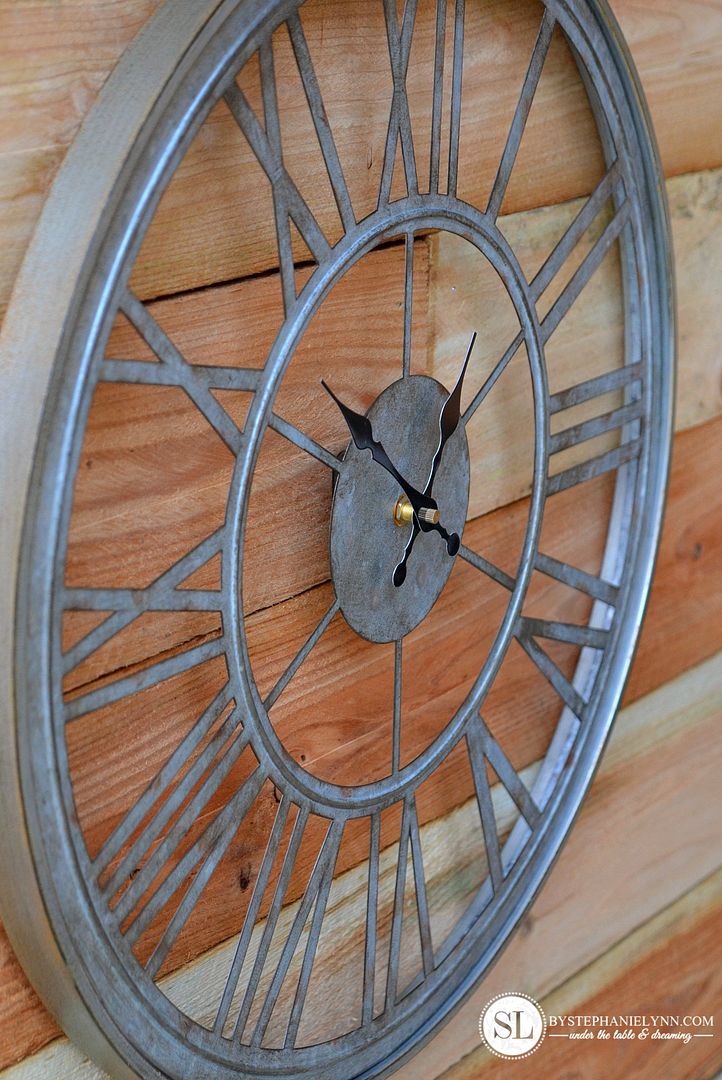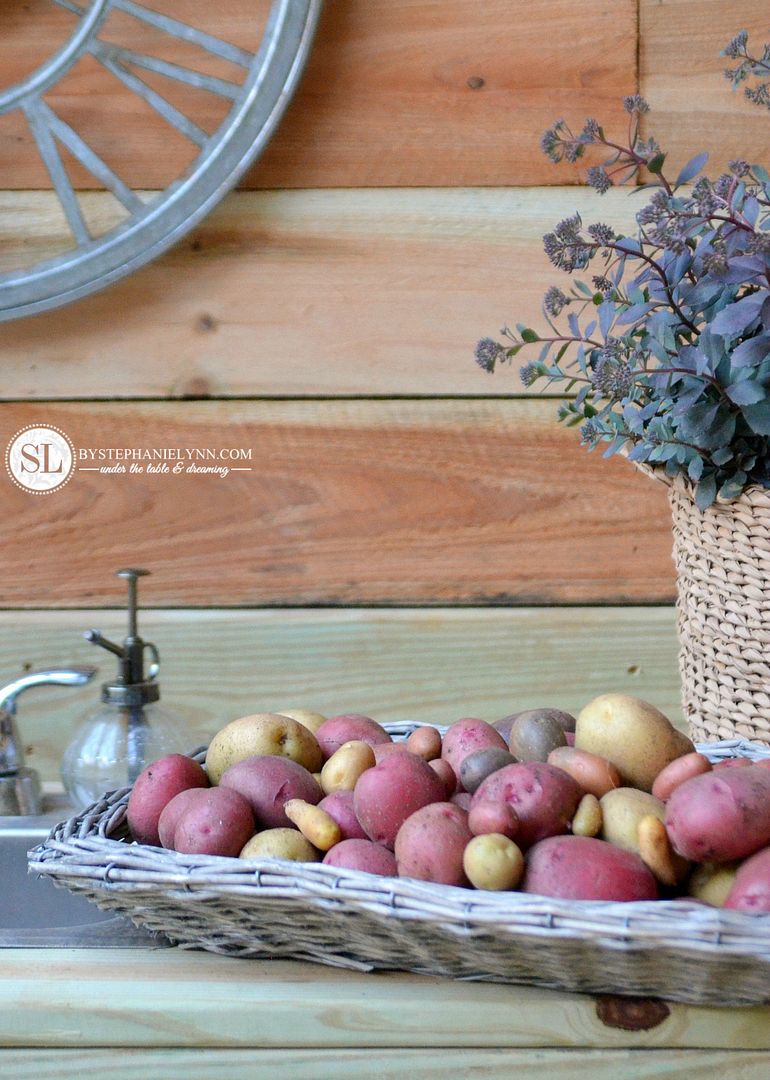 • Rectangular Willow Tray •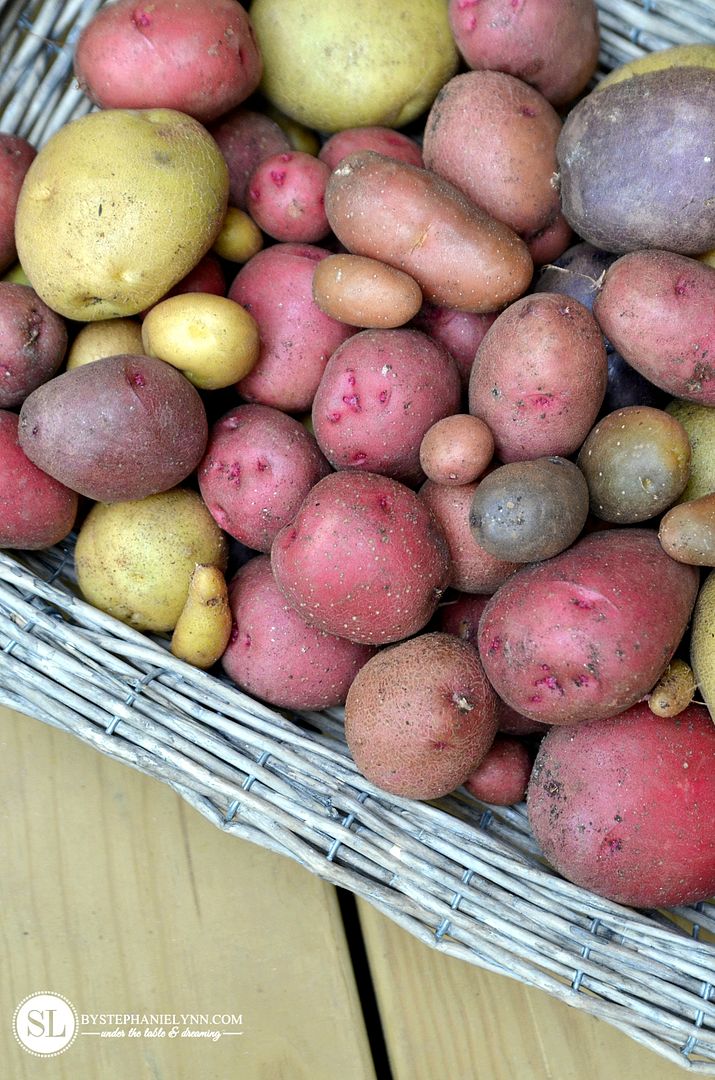 We planted a variety of 'new' potatoes this year.
Red Norland, a Red,White and Blue Mix, French Fingerling & Banana Fingerling
Potatoes are so easy to grow and such a delightful surprise to dig up at the end of the season.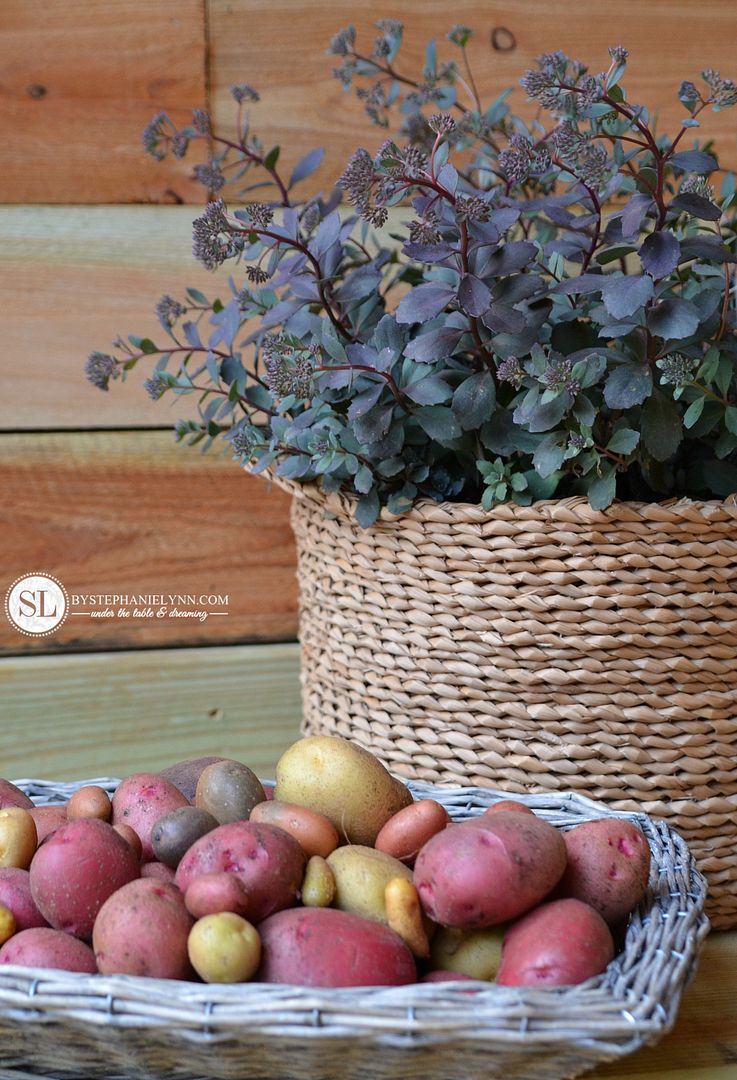 • Antique Brass Iron Wire Basket •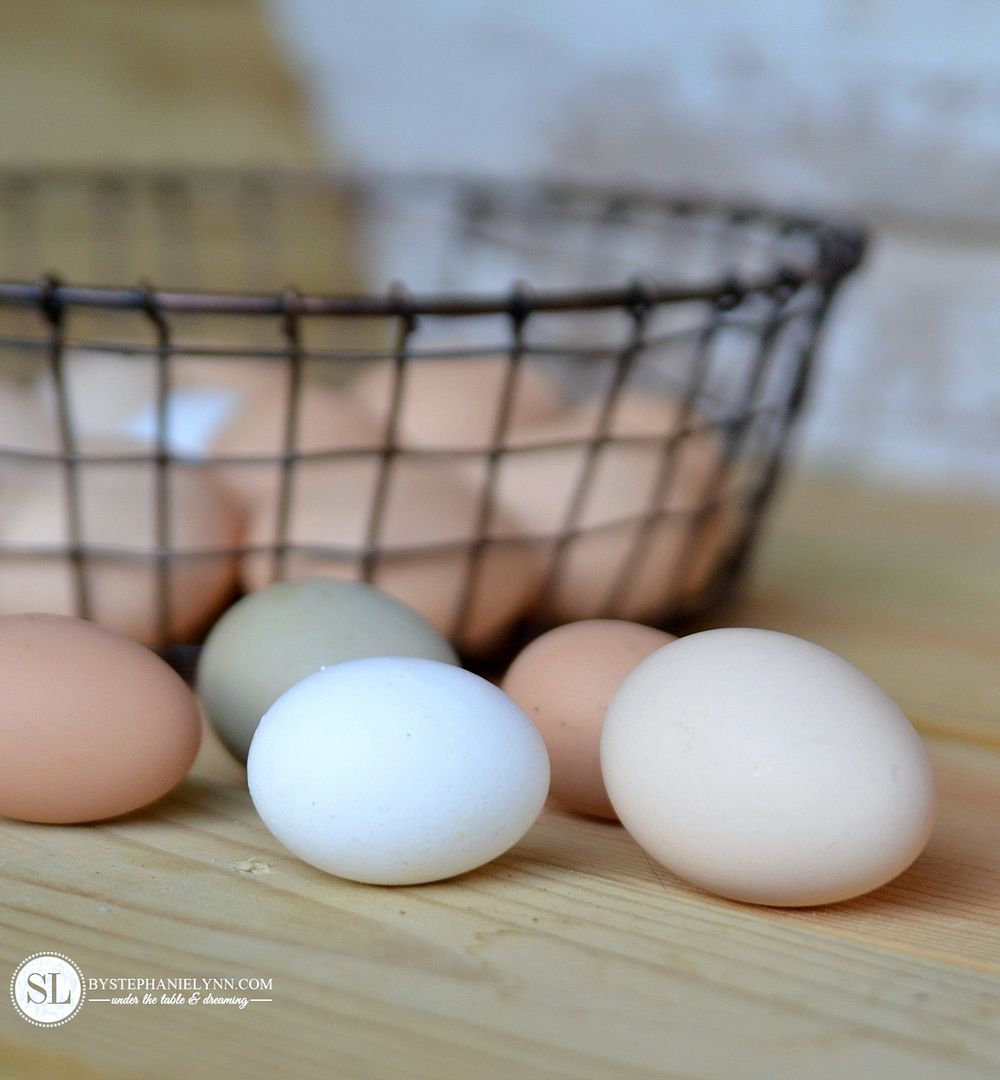 The new group of chicks we got this year just started to lay. Their first couple of eggs have been much smaller than our Buff Orpington's, who have been laying for about three years now.
Even after five years, I am still amazed every day when we collect the eggs from the coop.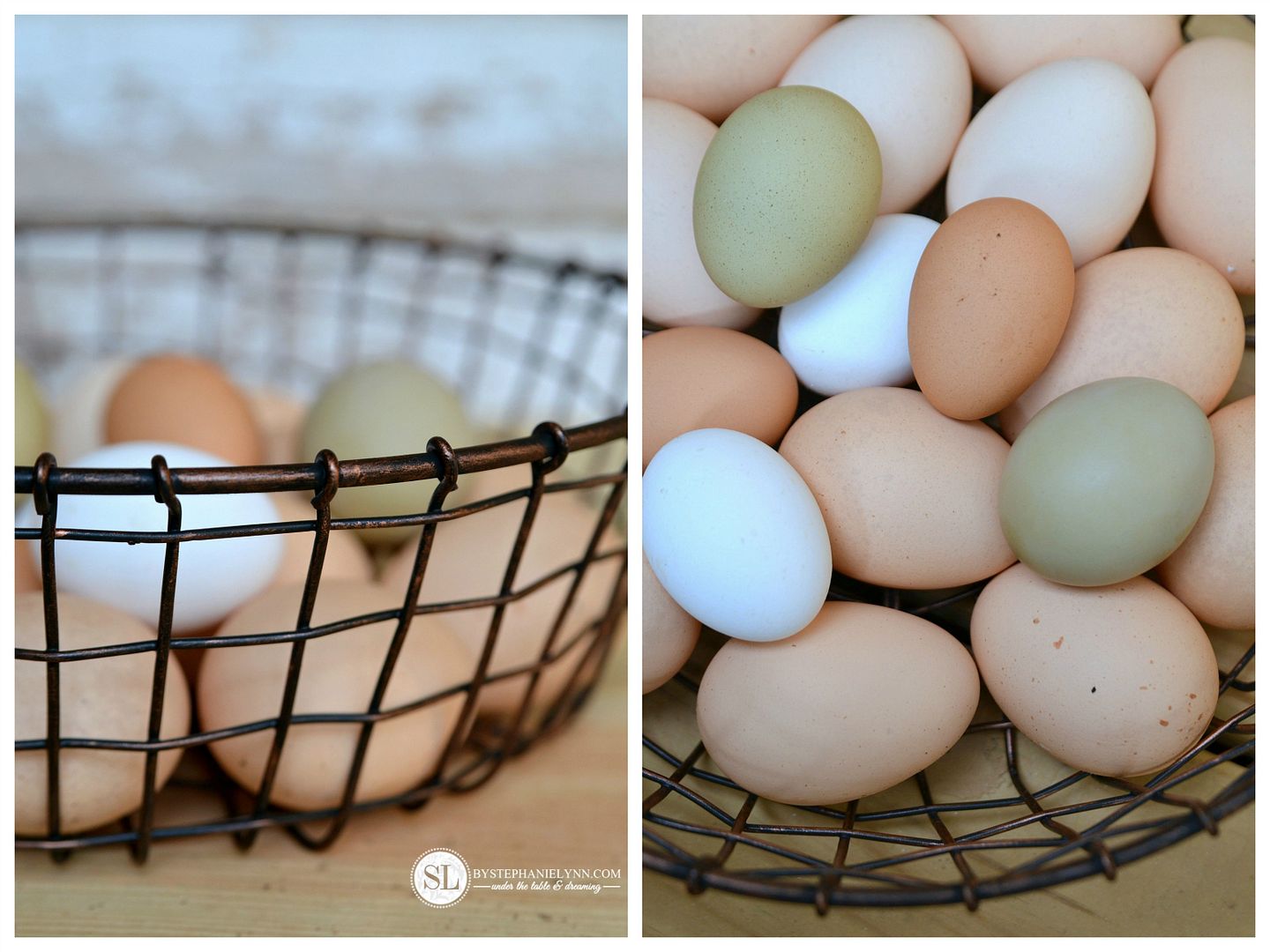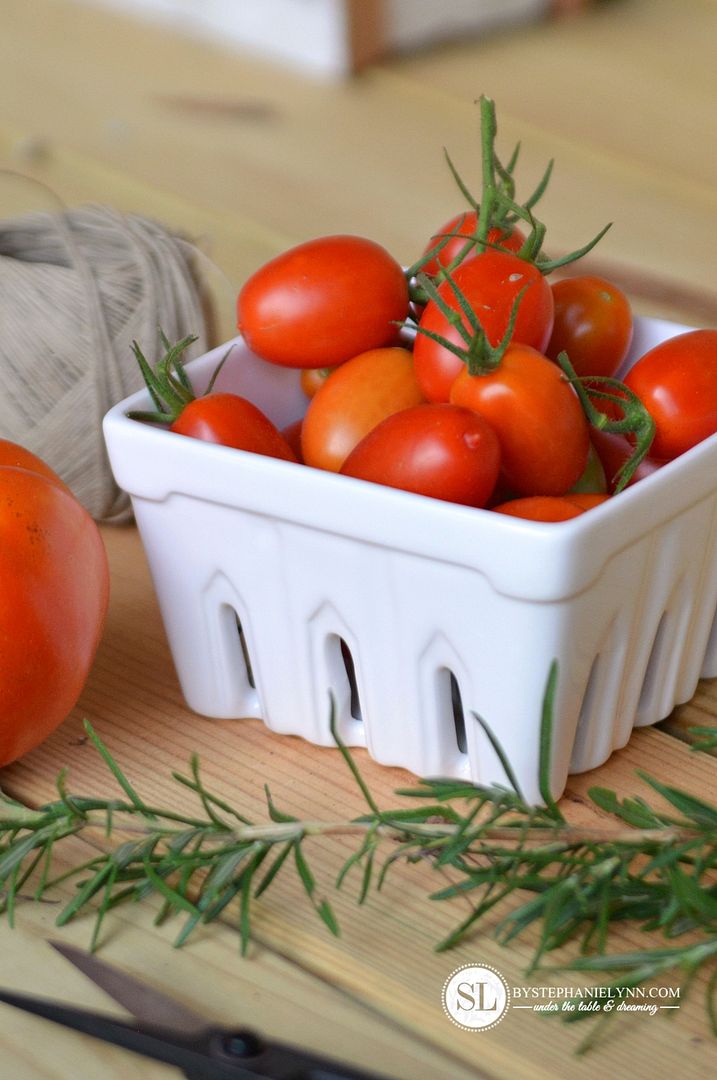 • Strawberry Baskets •
I pick up a few of these ceramic strawberry baskets every year.
We use a lot of of them in the garden for gathering and rinsing smaller fruits and vegetables. The holes in the containers work perfectly as a built-in colander.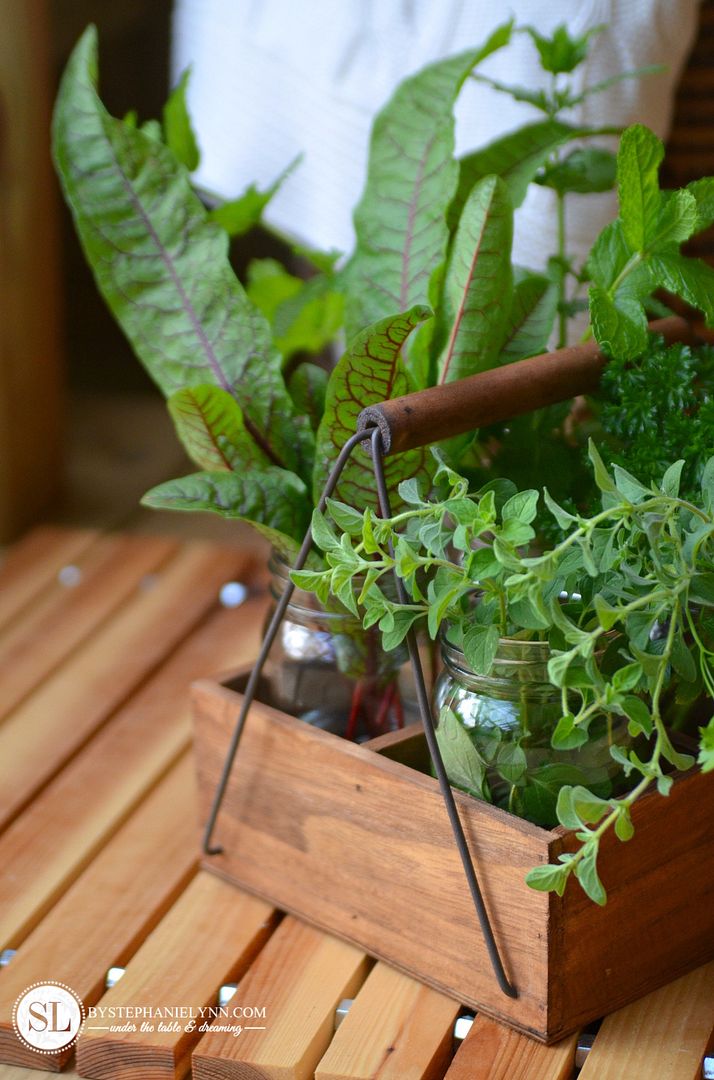 • Glass Mason Jars with Wooden Holder •
And, this wooden mason jar holder has become my new go-to herb gathering container.
I love the fact that I can fill the mason jars with water, head out to the garden, and harvest some fresh herbs, without any of them wilting in the smoldering summer heat. Plus, I can leave it perched on the kitchen counter where the herbs will last for a few days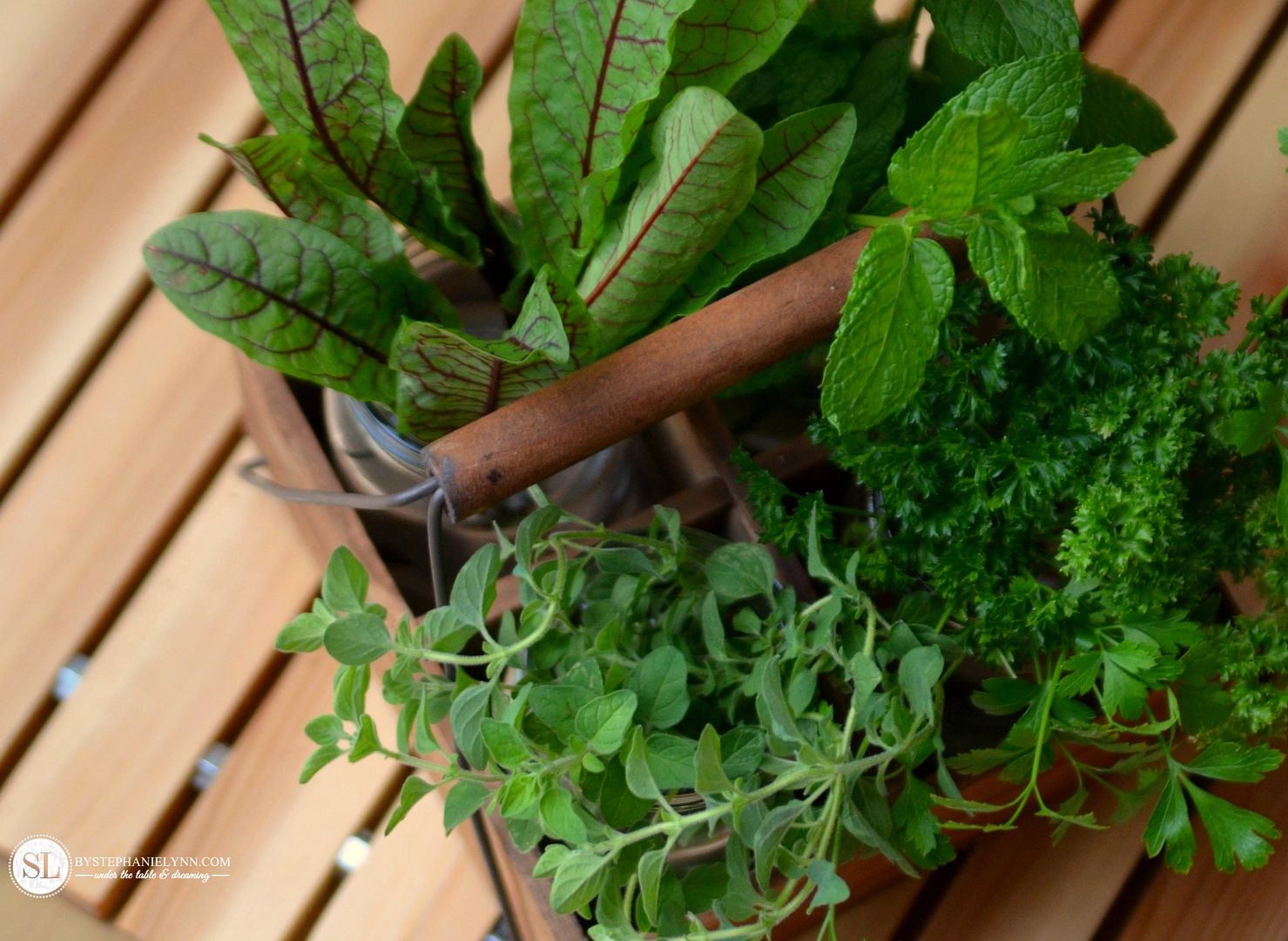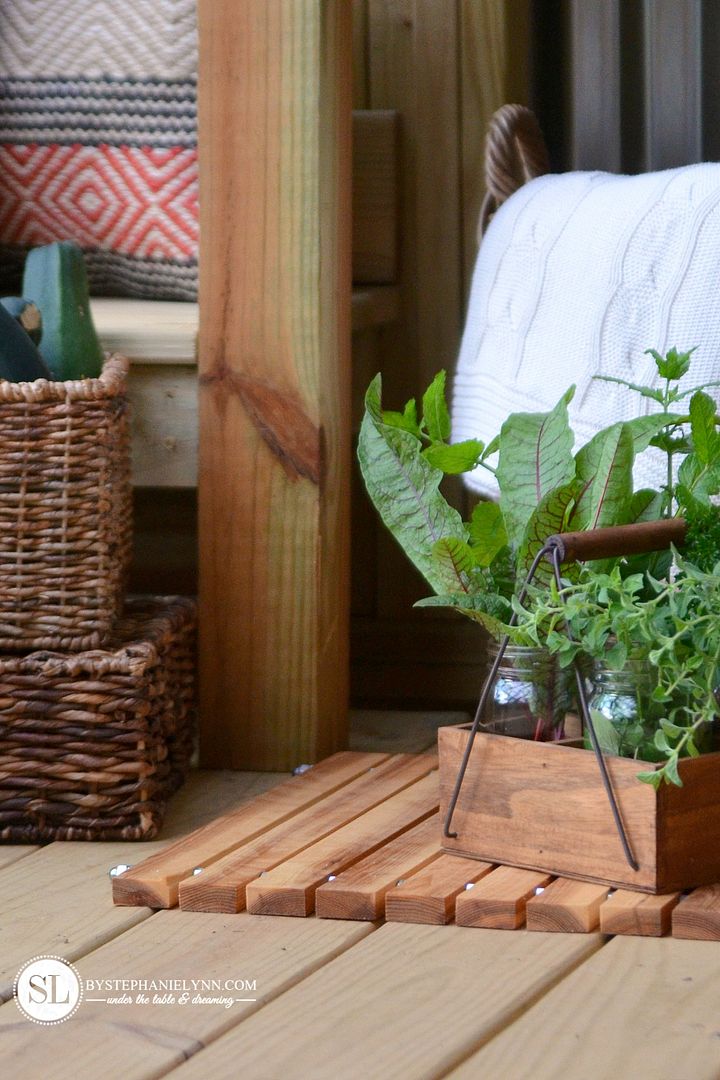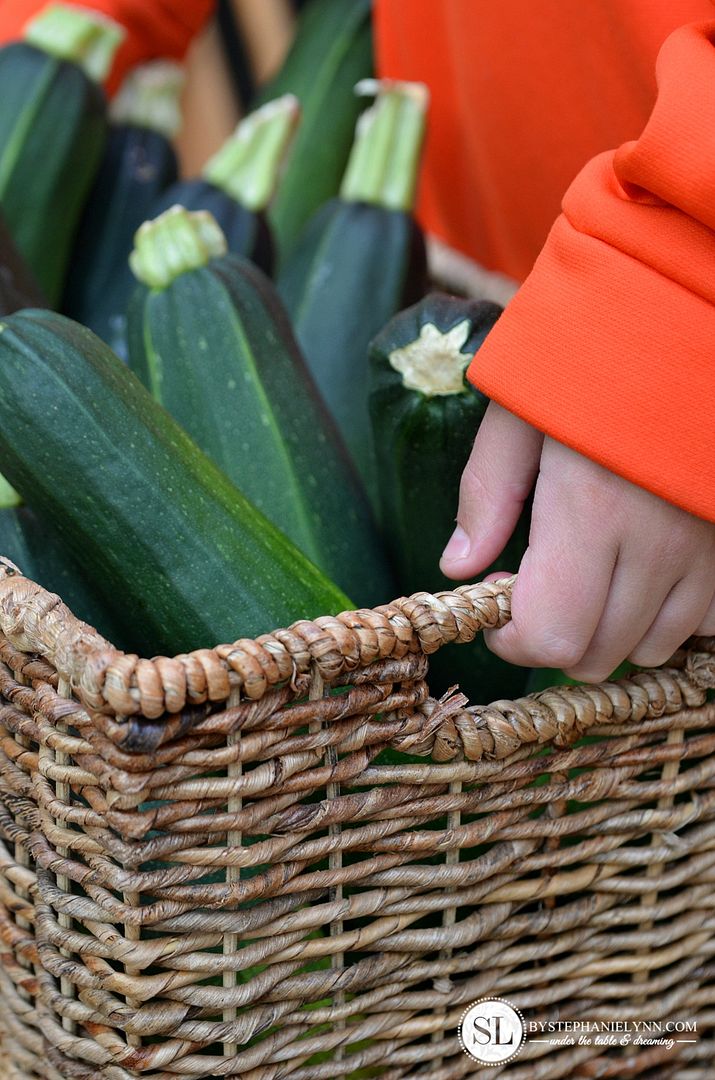 • Assorted Baskets | Michaels In-store •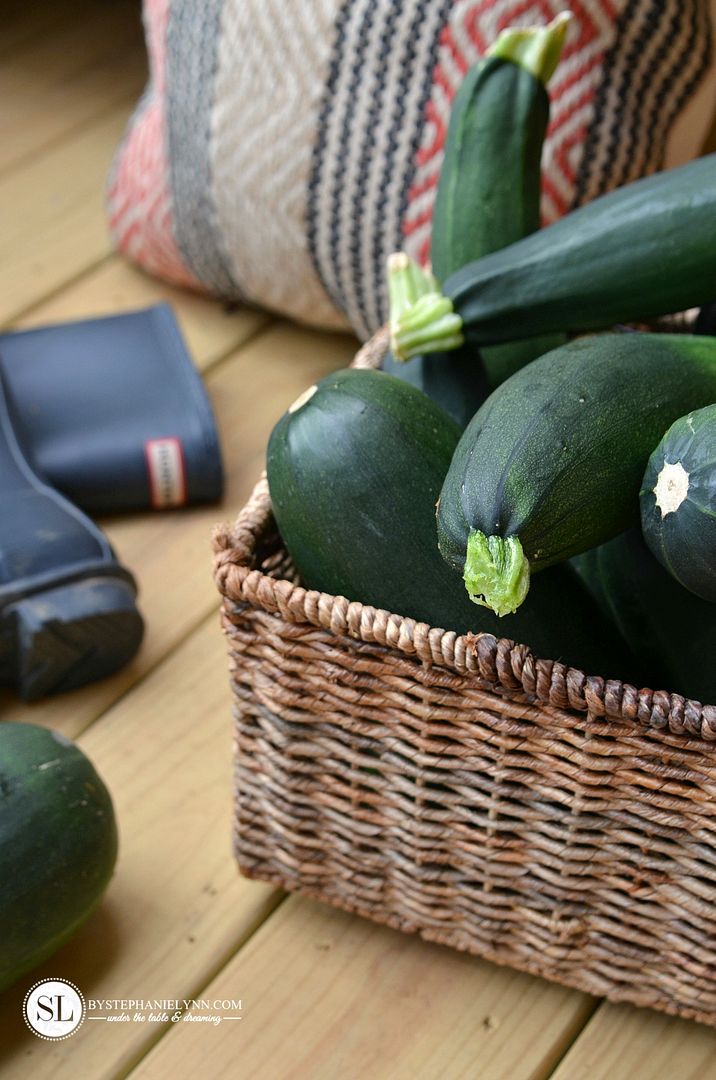 The zucchini was accidentally left unattended for a couple of weeks and went on a wild growing spree.  Some them are enormous so now I have to come up with some new ways to cook these monsters accordingly. The larger zucchini are tougher, bitter, and a bit on the watery side so they work better baked into breads, roasted, sautéed, or stewed.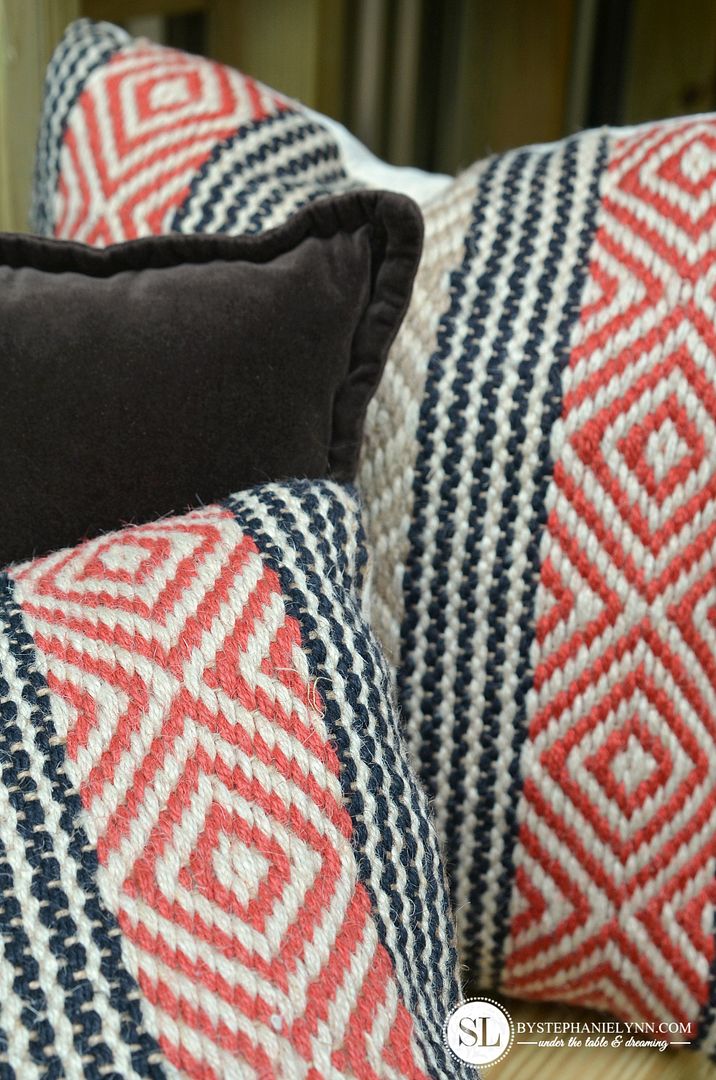 • Fall Signature Pillows | Michaels In-store •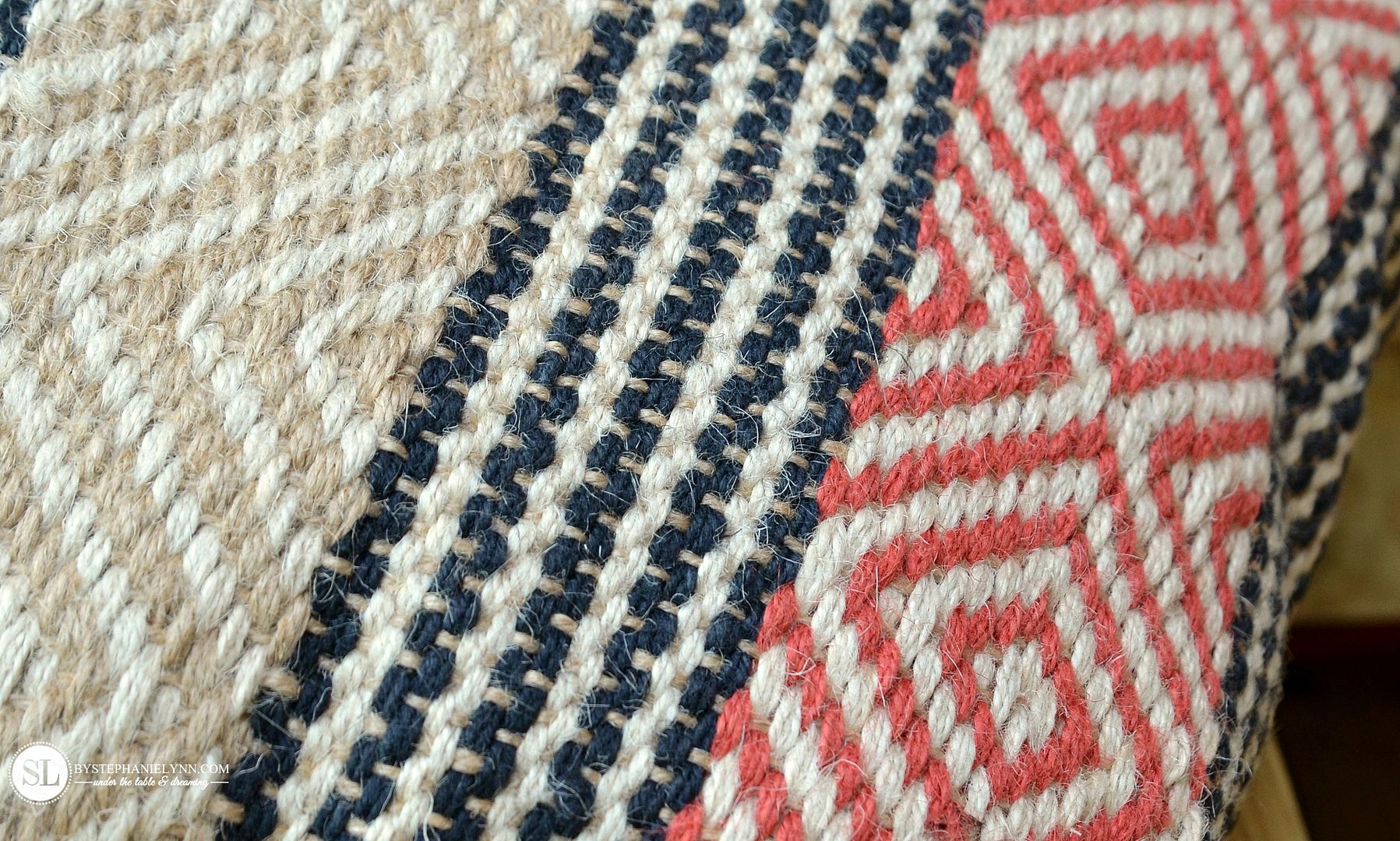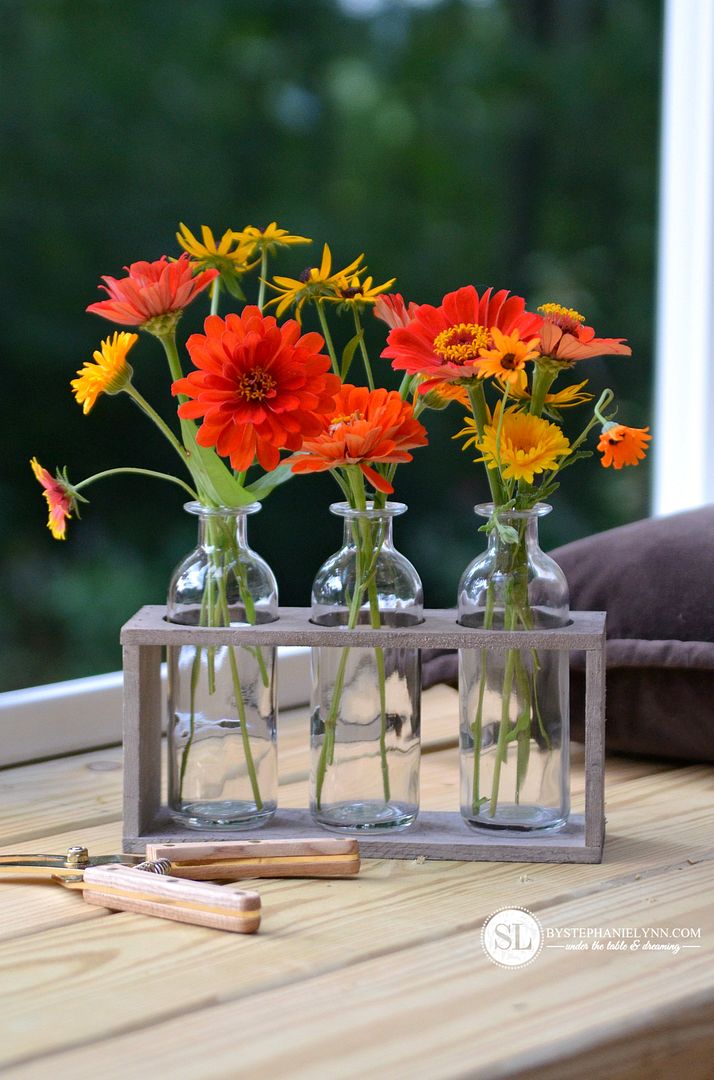 • Ashland Wood Stand with Glass Bottles | Michaels In-store •
I tucked a lot of cutting flowers into the garden this year. These were all grown from seed.
They are always intended to be for cutting however, when the blooms finally arrive I'm torn every single time I cut a stem. They are such a pretty sight in the garden and pure bliss to our honey bees and the butterflies.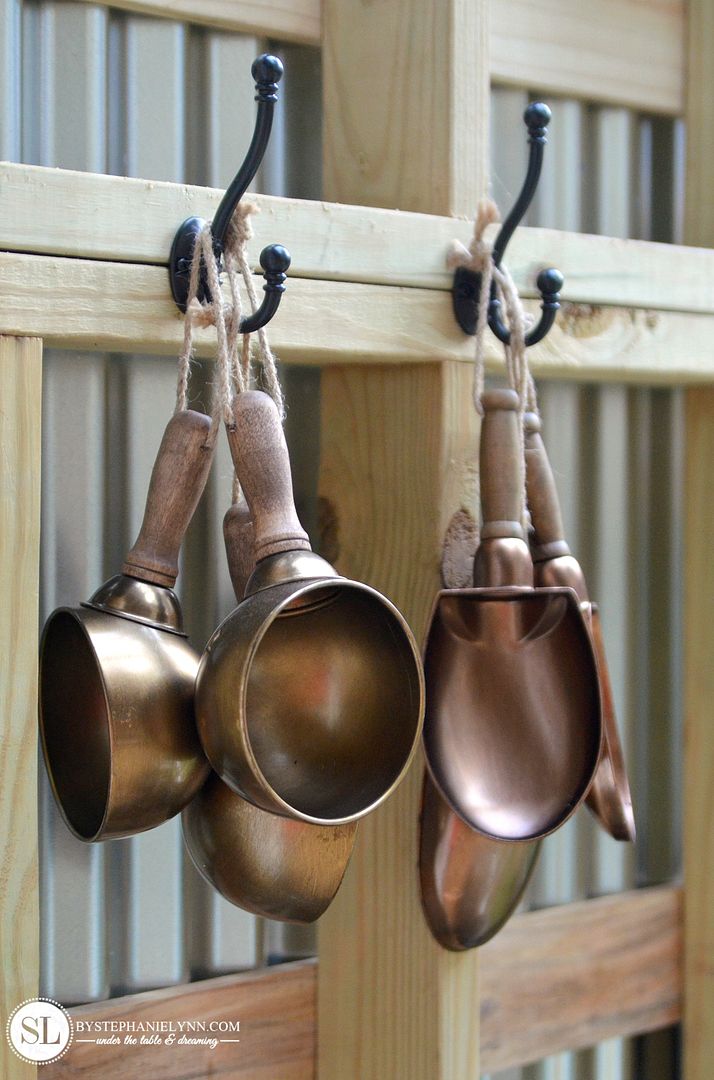 • Decorative Scoops  •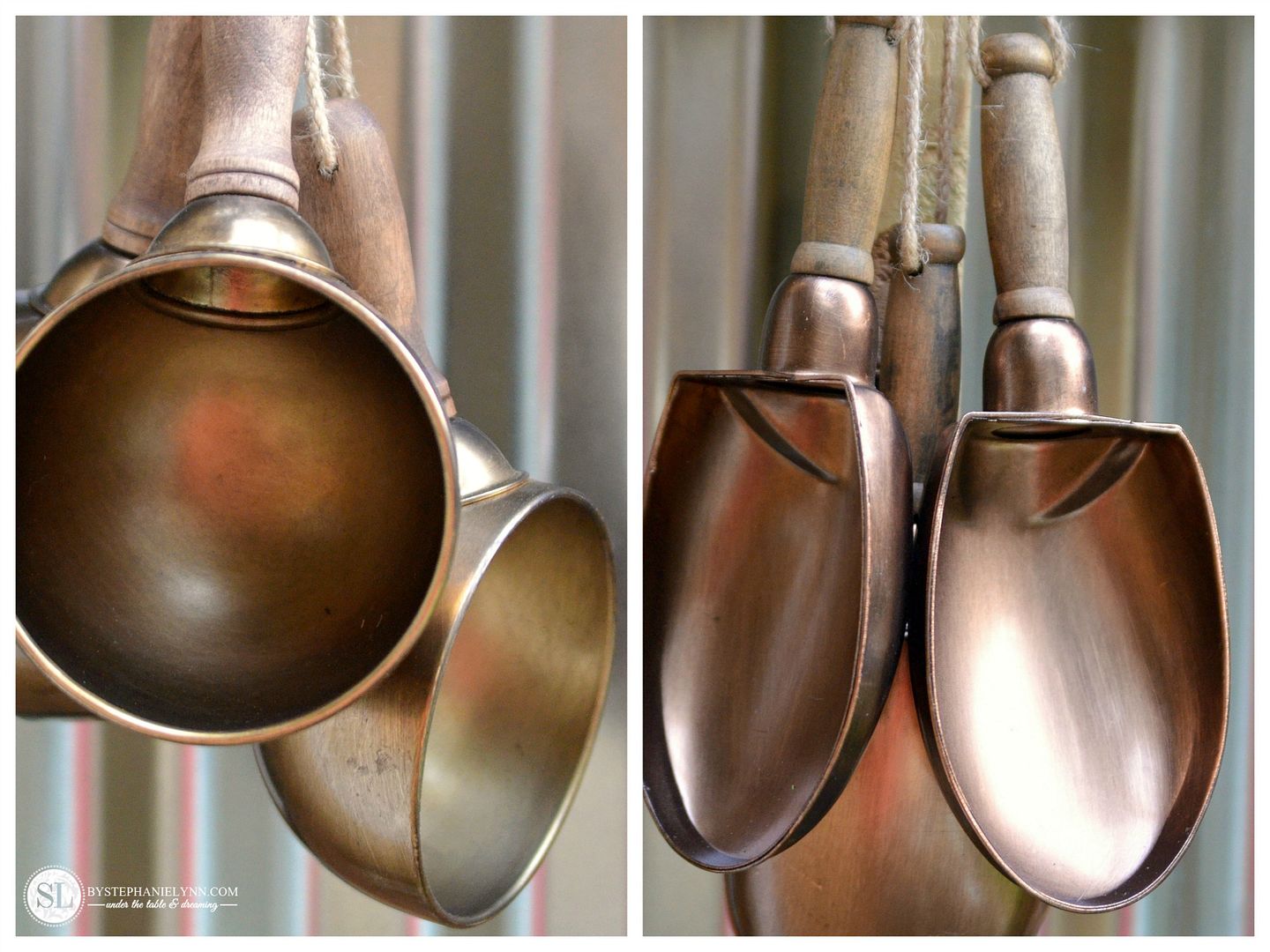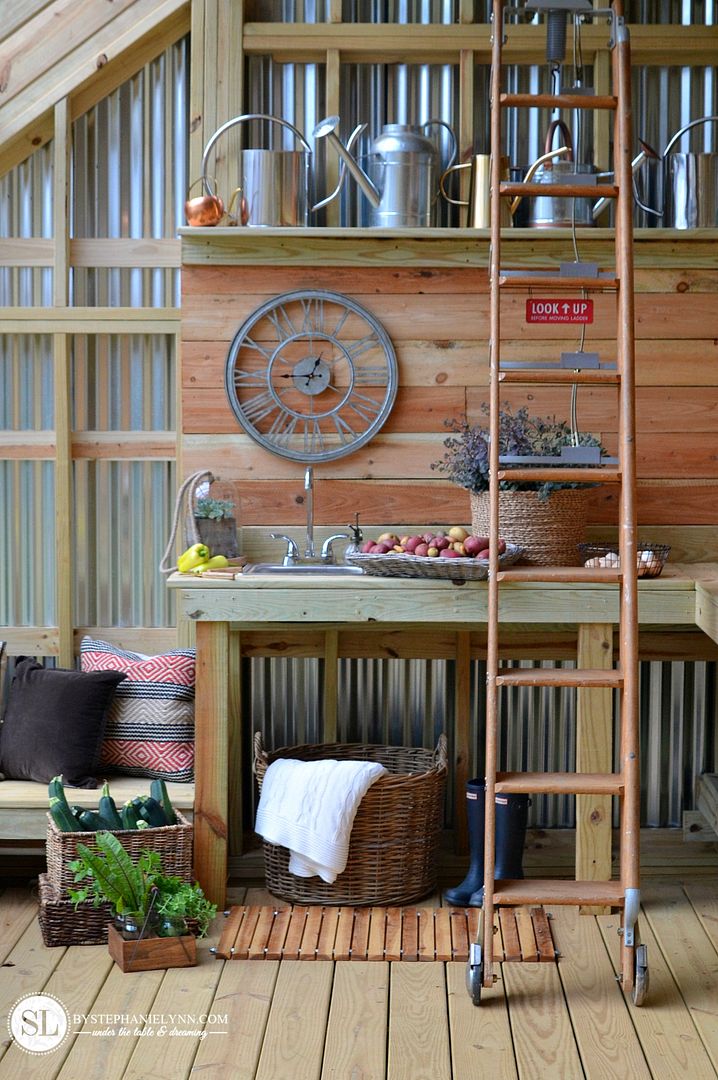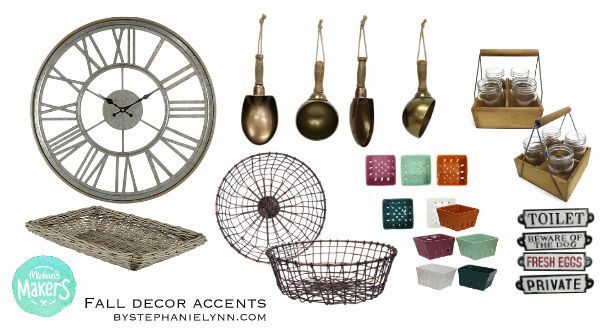 • Get The Look •
Metal Wall Clock – Vintage Finds Decor Collection
Decorative Scoops  – Fall Market Decor Collection
Glass Mason Jars with Wooden Holder – Fall Flower Market Collection
Rectangular Willow Tray – Fall Market Decor Collection
Antique Brass Iron Wire Basket – Fall Market Decor Collection
Strawberry Baskets – Fall Market Decor Collection
Metal Wall Plates – Vintage Finds Decor Collection
Michaels In-store
Pillows – Fall Signature Accents
Ashland Wood Stand with Glass Bottles – Spring Flower Market Collection
Assorted Baskets
Stop by and check out all of the other Fall Hauls on The Glue String.
And, if you happen to swing by a Michaels Store, be sure to share your own haul on instagram, using the hashtag #michaelshaul

Brought to you by Michaels