Walking Taco Bar | Pico De Gallo Recipe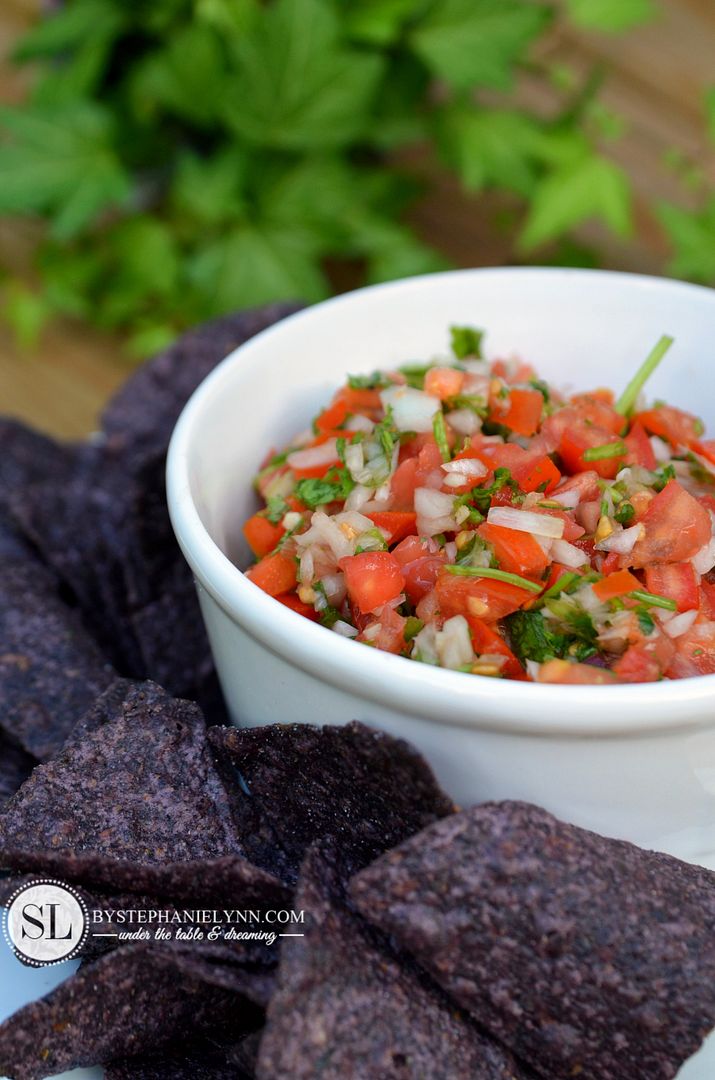 Author:
www.bystephanielynn.com
1 Medium Onion
3 Green Onions
2 Cloves of Fresh Garlic
½ Bunch of Fresh Cilantro
3 Large Tomatoes, chopped
1 to 2 Small Jalapeño Peppers (hot) or Poblano Peppers (mild), seeded and chopped
2 Limes
Salt & Fresh Ground Pepper to Taste
Mince the onion, green onions, and garlic cloves in a food processor or chopper. Set Aside.
Mince the fresh cilantro in the food processor. Set aside.
Combine the chopped tomatoes and jalapeño peppers in a medium mixing bowl. Add in the minced onions, garlic and cilantro.
Squeeze in the juice from two fresh limes and season with salt and pepper (to taste).
Stir until evenly combined.
Refrigerate for at least 30 minutes prior to serving.
Makes approximately 4 cups of Pico De Gallo
Recipe by
bystephanielynn
at http://www.bystephanielynn.com/2014/07/walking-taco-bar.html