Oven Roasted Vegetables | paleo & gluten free recipe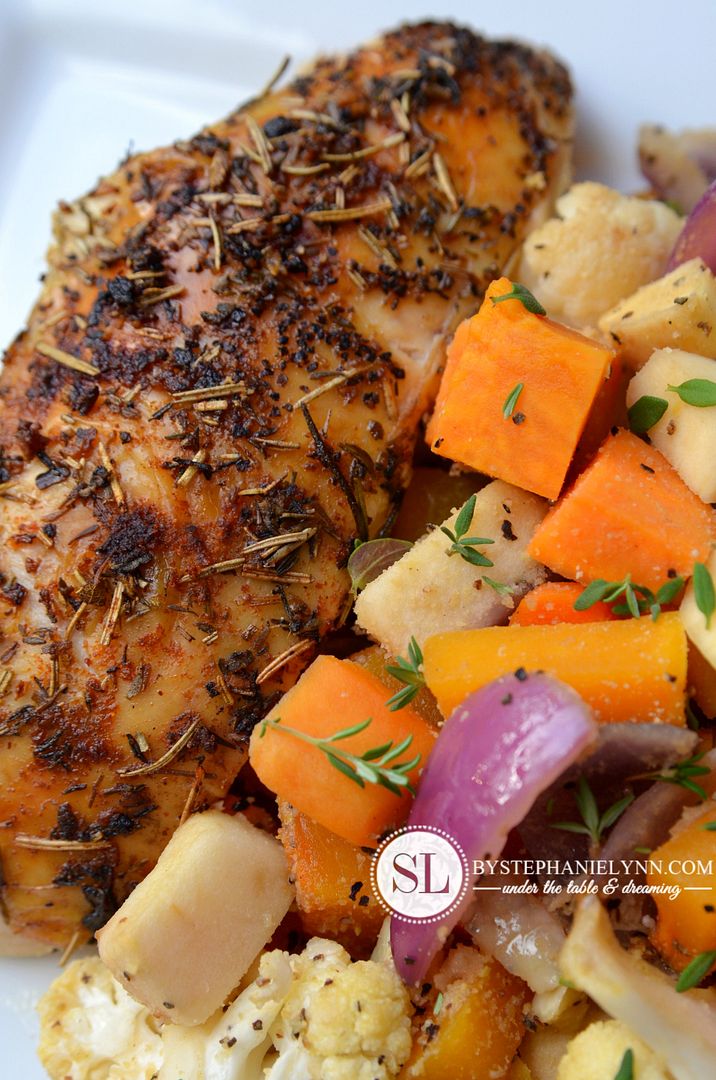 Author:
www.bystephanielynn.com
½ Head of Cauliflower
1 Sweet Potato, peeled
2 Red Onions, peeled
2 Parsnips, peeled
3 Carrots, peeled
½ Butternut Squash, peeled and seeded
6-8 Whole Garlic Cloves
1 Gala Apple, peeled and cored
Reynolds Oven Bag
1 Teaspoon of Coconut Flour or Almond Meal
1 Tablespoon of Olive Oil
Sea Salt and Fresh Ground Pepper to taste
Fresh Thyme
Preheat oven to 350°.
Break the cauliflower into small florets. Cut the remaining vegetables and apple into ½ inch chunks and slice the garlic cloves.
Open the oven bag and sprinkle the coconut flour inside.
Toss all of the cut vegetables into the bag, along with the cut apple and garlic.
Add the olive oil and season with salt and pepper.
Seal the bag with the Reynolds tie and gently toss the bag to coat the vegetables.
Place the bag into a baking dish. Cut six ½ slits in the top of the bag to allow the steam to escape. Tuck the ends of the bag in the pan.
Bake for 40 minutes.
Remove from the oven and carefully cut open the top of the bag. Place back into the oven and roast for an additional 10 minutes.
Sprinkle with fresh thyme prior to serving.
Recipe by
bystephanielynn
at http://www.bystephanielynn.com/2014/09/herb-roasted-chicken-and-vegetables-paleo-gluten-free-recipe.html