Sausage, Egg and Cheese Pancake Sliders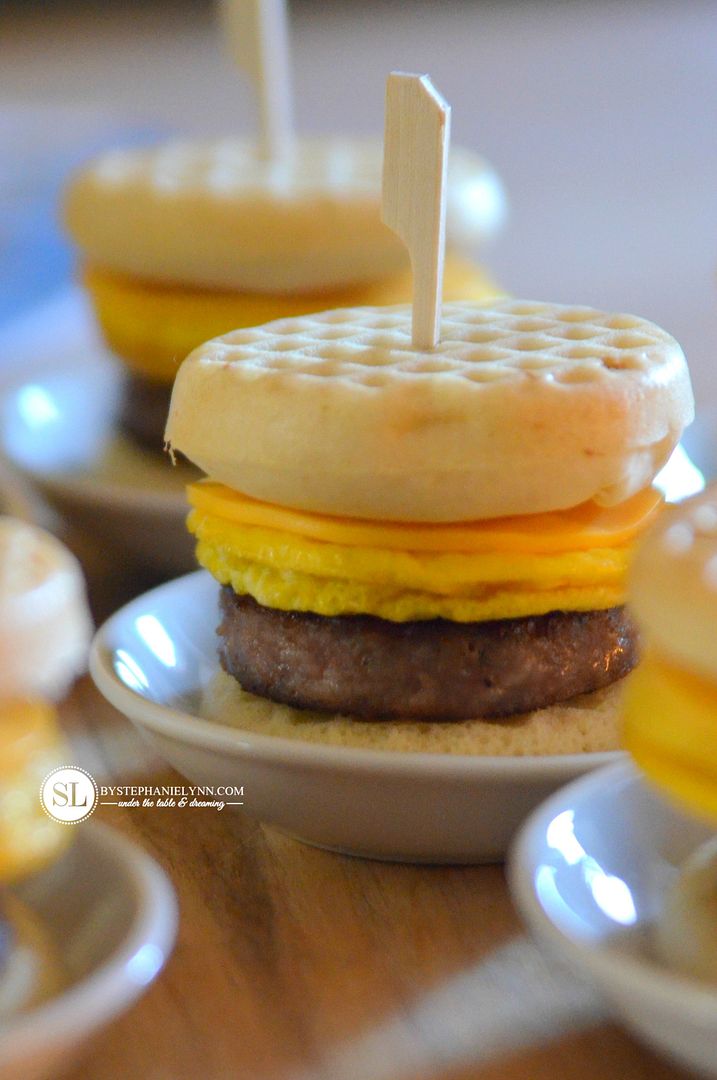 Author:
www.bystephanielynn.com
Serves:
6 Slider Sandwiches
6 Round Breakfast Sausage Patties, cooked
6 Slices of Cheese
1 Cup of Aunt Jemima Buttermilk Complete, or Aunt Jemima Original Complete, Mix
¾ Cups of Water
5 Eggs
2 Tablespoons of Water or Milk
Salt and pepper, as desired
Preheat oven to 350°.
Prepare the baking pans by lightly spraying with a non-stick spray.
Cook the sausage patties on the stovetop, drain, and set aside.
Cut cheese slices with a round cookie cutter and set aside.
Combine pancake mix with water and stir until large lumps disappear. Do not beat or over-mix. Let stand 1-2 minutes to thicken.
Scoop the batter into the Wilton Sandwich Pan, filling each cavity ¾'s of the way full. You will need 2 pancakes for each sandwich slider.
Bake 8-10 minutes, or until the edges begin to brown.
Whisk together the eggs and water. Add salt and pepper, as desired.
Pour the eggs into the Wilton Sandwich Pan, evenly dispersing the eggs into six separate cavities.
Bake for 10- 15 minutes, or until the eggs are set.
Assemble the slider sandwiches using two baked pancakes, one sausage patty, one slice of cheese and one baked egg round.
Recipe by
bystephanielynn
at http://www.bystephanielynn.com/2015/11/pancake-bar-party-simple-breakfast-brunch-recipes.html