Sausage Pancakes on a Stick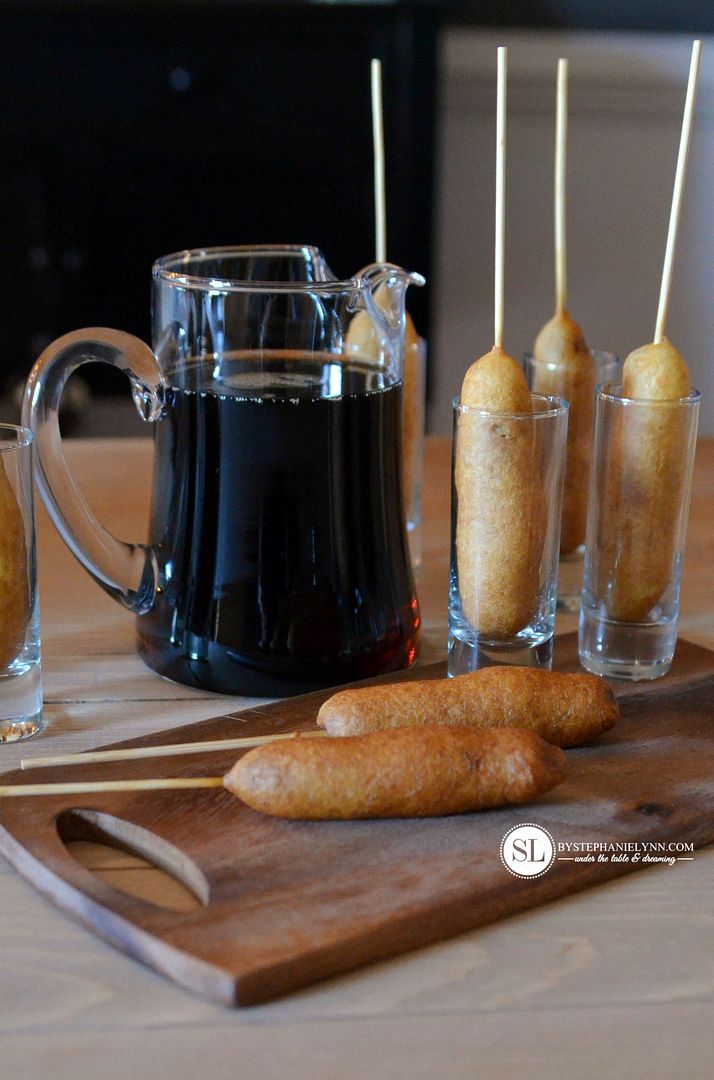 Author:
www.bystephanielynn.com
Serves:
12 Sausage Pancake Sticks
12 Breakfast Sausage Links, cooked
2 Cups of Aunt Jemima Buttermilk Complete, or Aunt Jemima Original Complete, Mix
1½ Cups of Water
12 Wooden Skewers
Flour, for dredging
Vegetable or Canola Oil, for frying
Prepare the sausage links on the stovetop, according to the packaged directions. Drain and set aside.
Heat the vegetable oil in a heavy bottom pot over medium-high heat, to 350°.
In a large bowl, combine the pancake mix and water. Do not beat or over-mix. Let stand 1-2 minutes to thicken. Transfer the pancake batter into a tall glass for dipping.
Insert a wooden skewer into each sausage link and roll in flour.
Dip the sausages into the pancake batter and allow any excess drip off.
Carefully place in the heated oil. After about a minute of cooking the skewer should float to the top of the oil. Turn to ensure even browning.
Cook an additional 1-2 minutes, until the outside is golden brown.
Serve with a side of warm syrup for dipping.
Recipe by
bystephanielynn
at http://www.bystephanielynn.com/2015/11/pancake-bar-party-simple-breakfast-brunch-recipes.html