Fried Chicken Dinner Party | Casual Summer Entertaining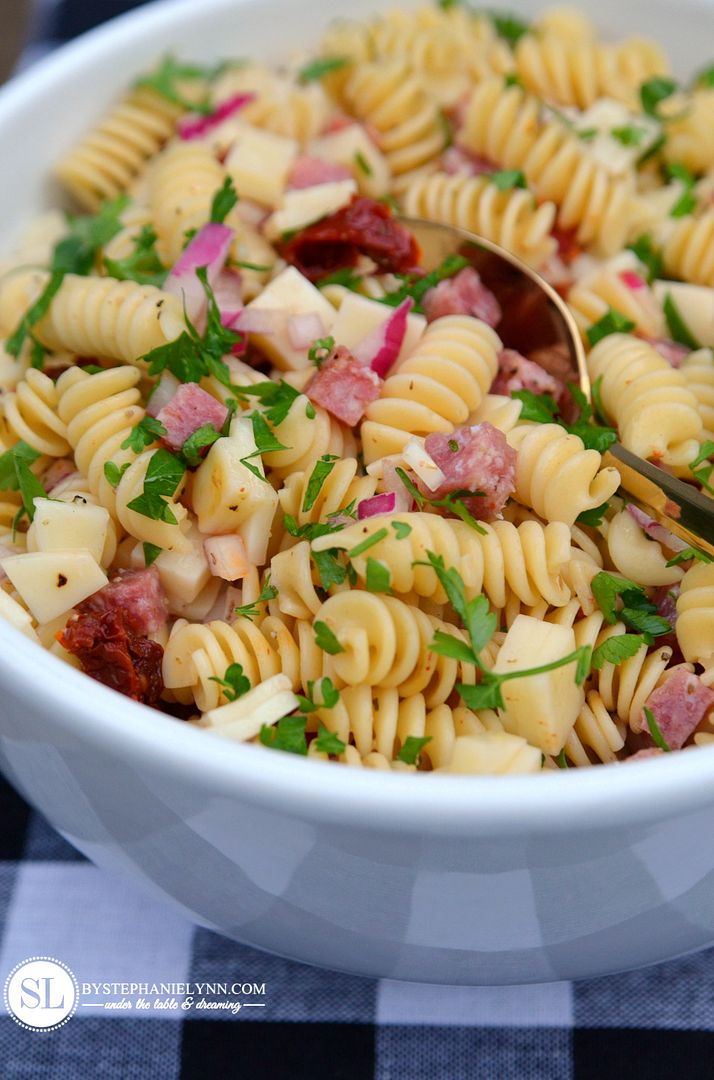 Author:
www.bystephanielynn.com
Recipe type:
Classic Italian Pasta Salad
1 Pound Box of Barilla Rotini
½ Cup of Red Onion, diced
3 Tablespoons of Red Wine Vinegar
½ Teaspoon of Oregano
8 Ounces of Sliced Provolone Cheese, cut into squares
7 Ounces of Salame Portofino, cut into squares
4 Ounces of Sun Dried Tomatoes, packed in oil, chopped
¼ Cup of Fresh Parsley, chopped
2 Tablespoons of Extra Virgin Olive Oil
Fresh Ground Pepper
Bring a large pot of slightly salted water to a boil, then stir in pasta. Cook for 7 minutes then drain and rinse under cold water.
Combine the red onion, red wine vinegar and oregano in a nonreactive bowl. Add in the cooked pasta and toss to combine.
Add in the remaining ingredients. Toss to evenly combine.
Serve at room temperature or make up to 24 hours in advance and refrigerate.
Recipe by
bystephanielynn
at http://www.bystephanielynn.com/2016/06/fried-chicken-dinner-party-summer-entertaining.html