Terra Cotta Pumpkin Candy Jars | you've been BOO'd crafting party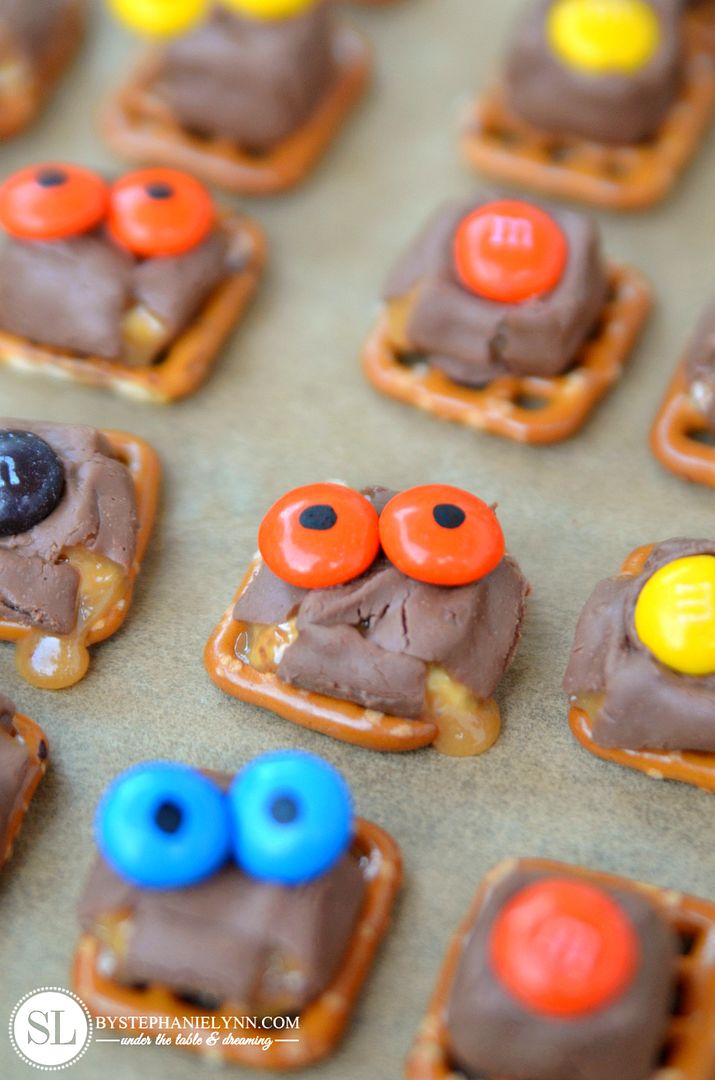 Author:
www.bystephanielynn.com
Recipe type:
SNICKERS® Pretzel Bites
48 Mini Pretzels
1 8oz Bag of SNICKERS® Bites or Sliced SNICKERS® Fun Size Bars
M&M'S®
Preheat the oven to 250°.
Place a sheet of parchment paper on a baking sheet.
Layout the pretzels on the baking sheet and place one SNICKERS® Bite in the center of each pretzel.
Place the baking sheet in the oven and bake for 10 minutes.
While the pretzels are baking, use the FoodWriter to draw eyes on the M&M'S®.
Immediately remove the baking sheet from oven and top with M&M'S®.
Let cool for 30 minutes, or until the chocolate and caramel re-set.
Recipe by
bystephanielynn
at http://www.bystephanielynn.com/2016/10/terra-cotta-pumpkin-candy-jars-youve-been-bood-crafting-party.html