Classic Club Sandwich Skewers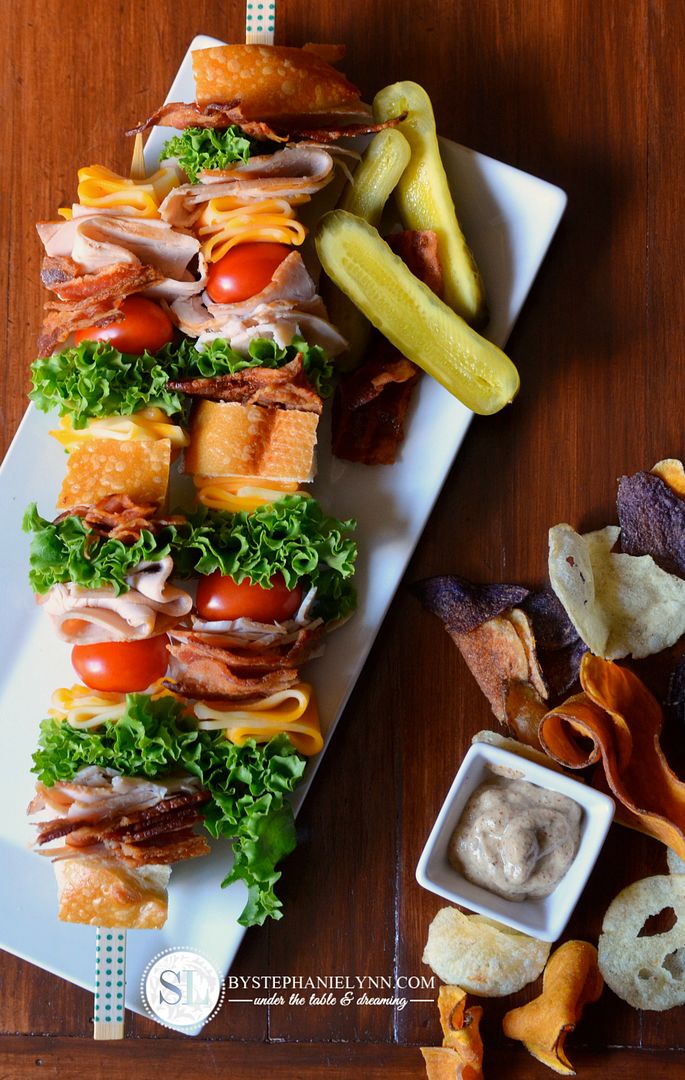 Author:
bystephanielynn.com
2 Slices of White Bread
4 Slices of Deli Turkey
4 Slices of Sargento Natural Blends Cheddar-Mozzarella
4 Grape Tomatoes
2 Green Leaf Lettuce Leaves
4 Slices of Bacon, cooked
2 (12 inch) Bamboo Skewers
2 Tablespoons of Stoneground Mustard
Cut each slice of bread into quarters.
Cut the turkey, cheese & tomato slices into quarters.
Thread the meat, cheese, bacon, rolled lettuce and tomatoes onto the bamboo skewers.
Serve mustard on the side for dipping.
Makes 2 (12 inch) sandwich skewers
Recipe by
bystephanielynn
at http://www.bystephanielynn.com/2013/09/classic-sandwich-skewer-recipes.html