Cold Cut Sandwich Skewers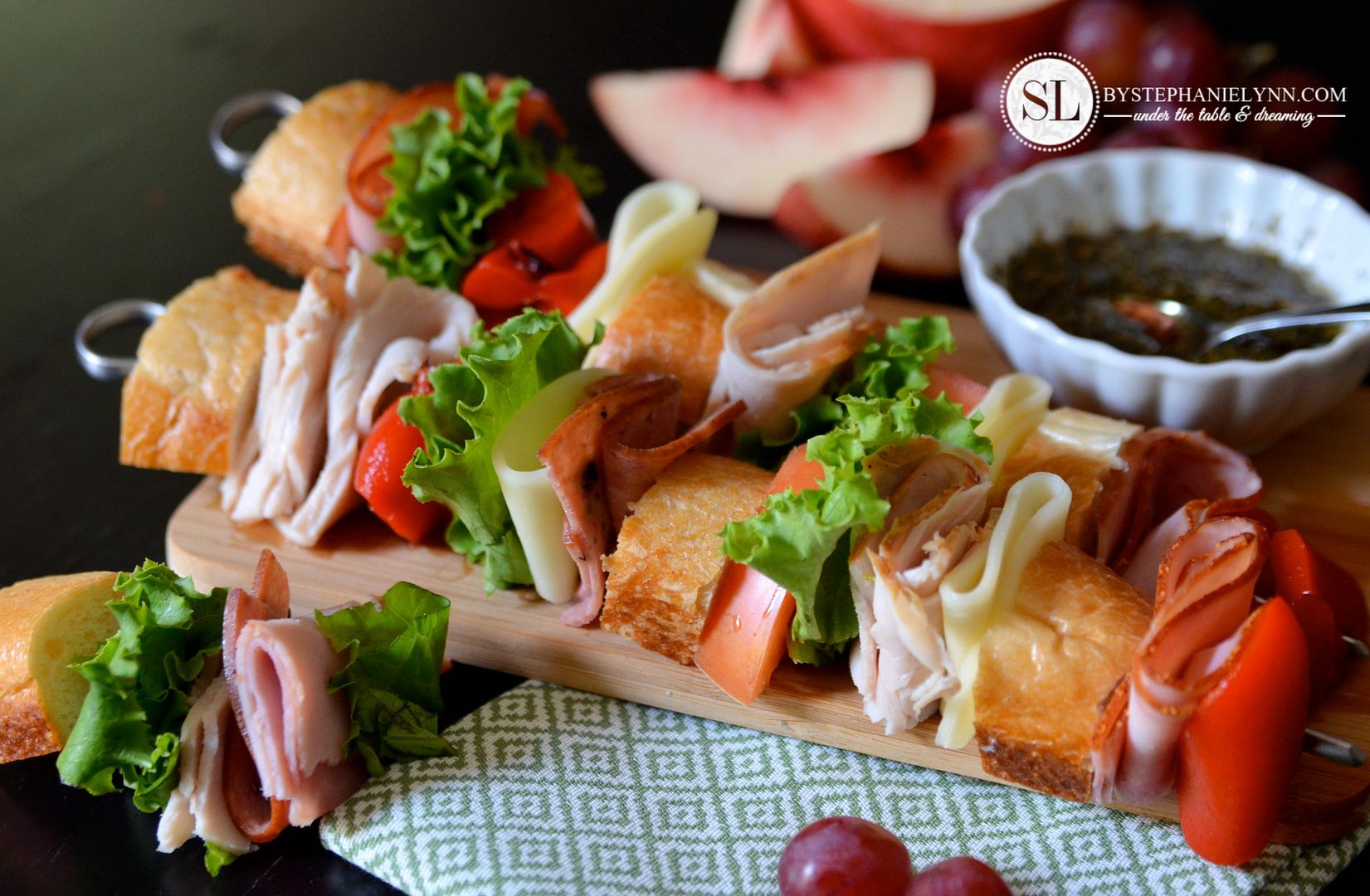 Author:
www.bystephanielynn.com
2 Mini French Steak Rolls
2 Slices of Deli Turkey
2 Slices of Deli Ham
2 Slices of Deli Salami
2 Slices of Sargento Natural Provolone
½ of a Tomato, sliced
½ of a Roasted Red Pepper, sliced
2 Green Leaf Lettuce Leaves
2 (10 inch) Skewers
2 Tablespoons of Olive Oil
1 Tablespoon of Red Wine Vinegar
3 Tablespoons of Fresh Oregano (or 1 Tablespoon of Dried)
Cut the steak roll in half, lengthwise, then cut each half into quarters.
Cut the deli meat, tomato & roasted red pepper slices into quarters.
Cut the sliced provolone in half.
Thread the meat, cheese, roasted red peppers, rolled lettuce and tomatoes onto the skewers.
In a small bowl, mix together the olive oil, vinegar and oregano.
Serve the olive oil mixture on the side for dipping.
Makes 2 (10 inch) sandwich skewers.
Recipe by
bystephanielynn
at http://www.bystephanielynn.com/2013/09/classic-sandwich-skewer-recipes.html